It's time to get your patio ready for outdoor dining! To be honest we're already a bit late to the game. But don't worry! These stylish and affordable outdoor dining sets for 6-8 people are still available as of this writing (Mid-June 2018).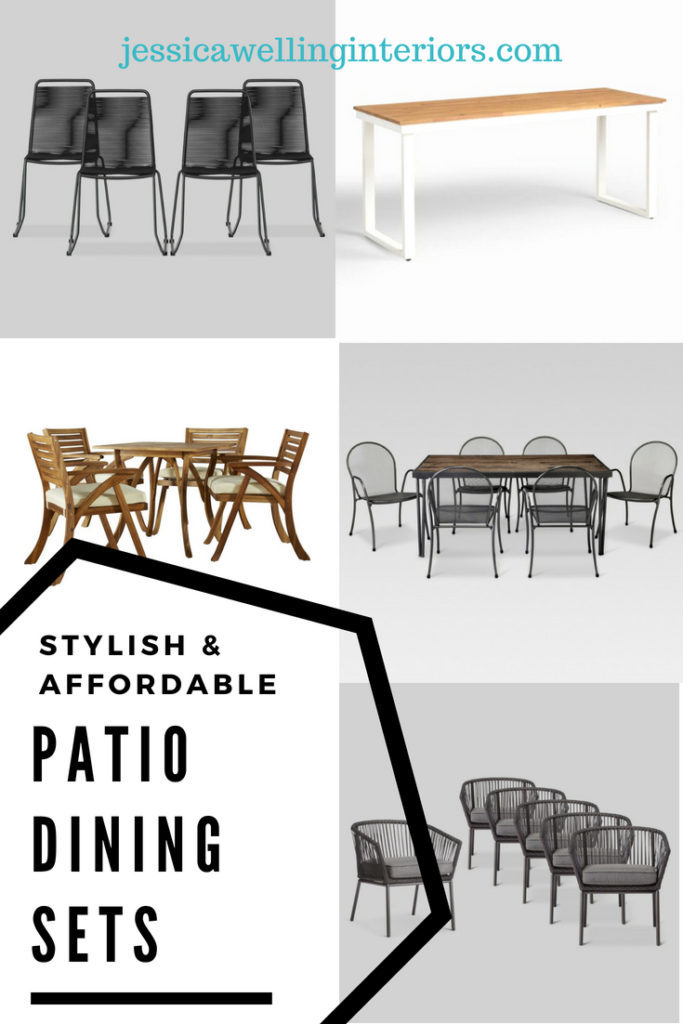 If you're interested in a set with benches, check out my recent Picnic Table Roundup!
Don't be afraid to mix and match tables and chairs. But do be sure your chairs will fit under and around your table- and that everyone, including those on the ends, will have enough leg room. When in doubt, go to Target, Ikea, or World Market and actually try moving things around and put the chairs around the table. Target has created some awesome mix-and-match pairings for you, and so have I! Quick Disclaimer: I do not actually own any of these dining sets, so I cannot vouch for quality and longevity. Please do your own research- I'm just giving you style suggestions!
Before anyone gets too excited we should talk about Winter storage. Here in Seattle we don't have really harsh winters, but we do get rain 9 months of the year, so anything wood will need to be stored undercover. In some climates everything will need to be stored in a garage or shed. Just something to consider… I chose a composite (faux wood like Trex) patio set with stacking chairs for my own patio. We cover the table and chairs with a tarp, but they don't have to be stored in the garage.
Ok now back to the fun!
This Cadima Eucalyptus Wood Patio Dining Table from Target pairs beautifully with these cool Cadima Chairs: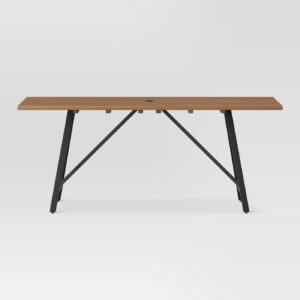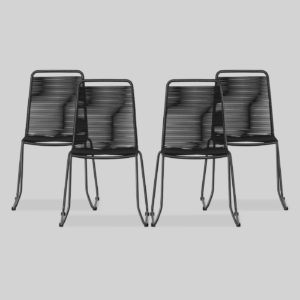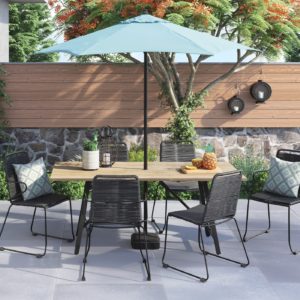 or these Standish Patio Dining Chairs, also from Target…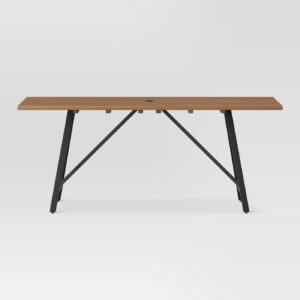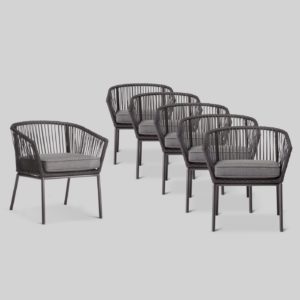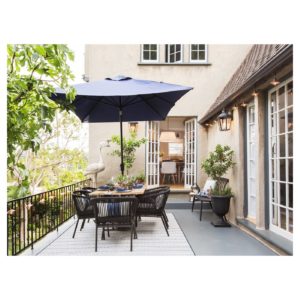 And another chair that would be fun with this table:
Svelte Chair from Article (comes in multiple colors), $49 each +shipping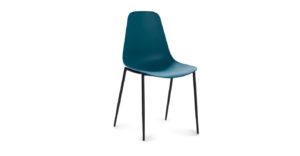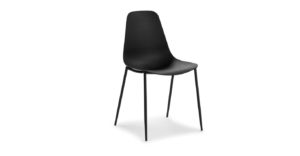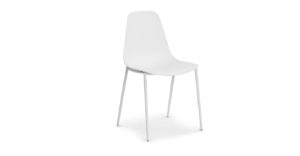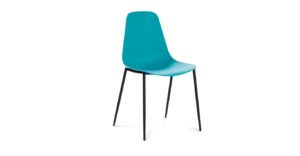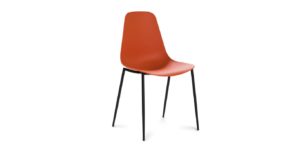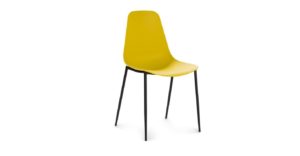 I'm loving this tropical-feeling Coyne 7-Piece Dining Set with Cushions from AllModern. At $519 (on sale) it's hard to beat the price!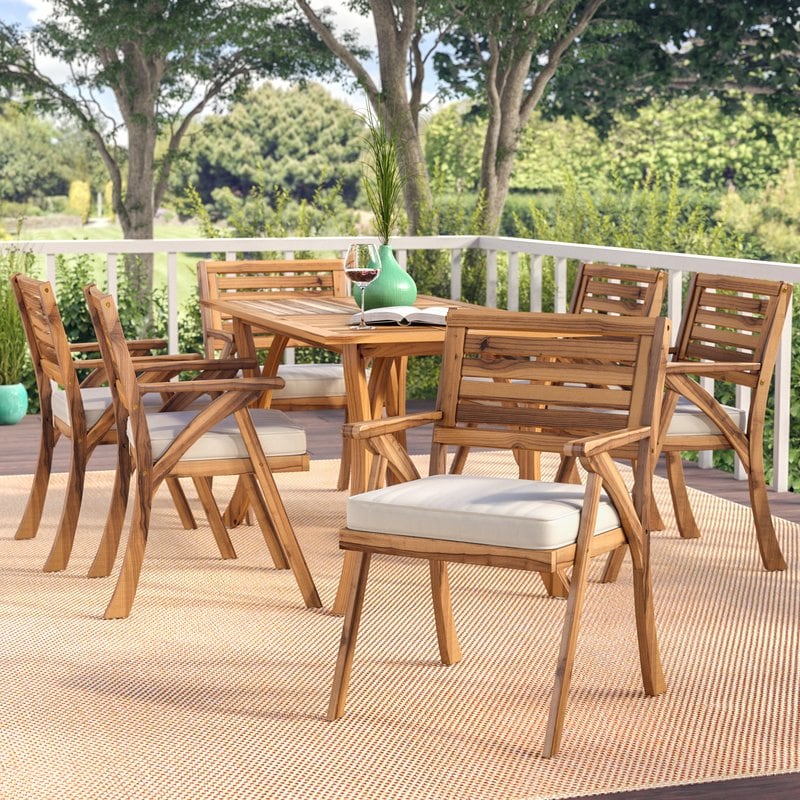 Here's a combo set from Amazon: Salla 6-Piece Acacia Wood Dining Set.
This Ginger Teak 6-Piece Dining Set from AllModern is $800 (on sale)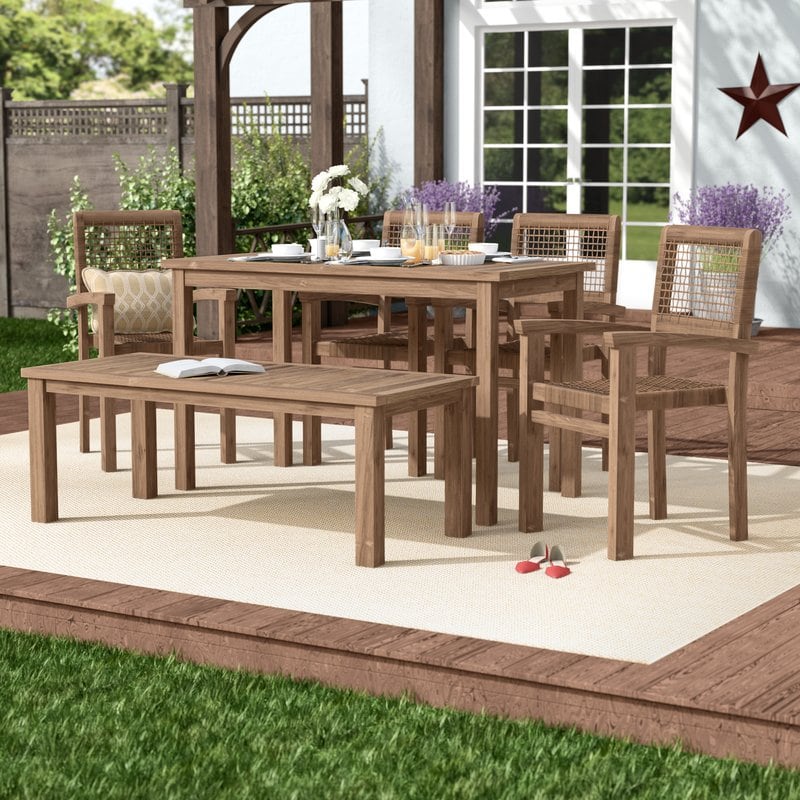 This 9-piece set from Target is a steal at $663 (on sale)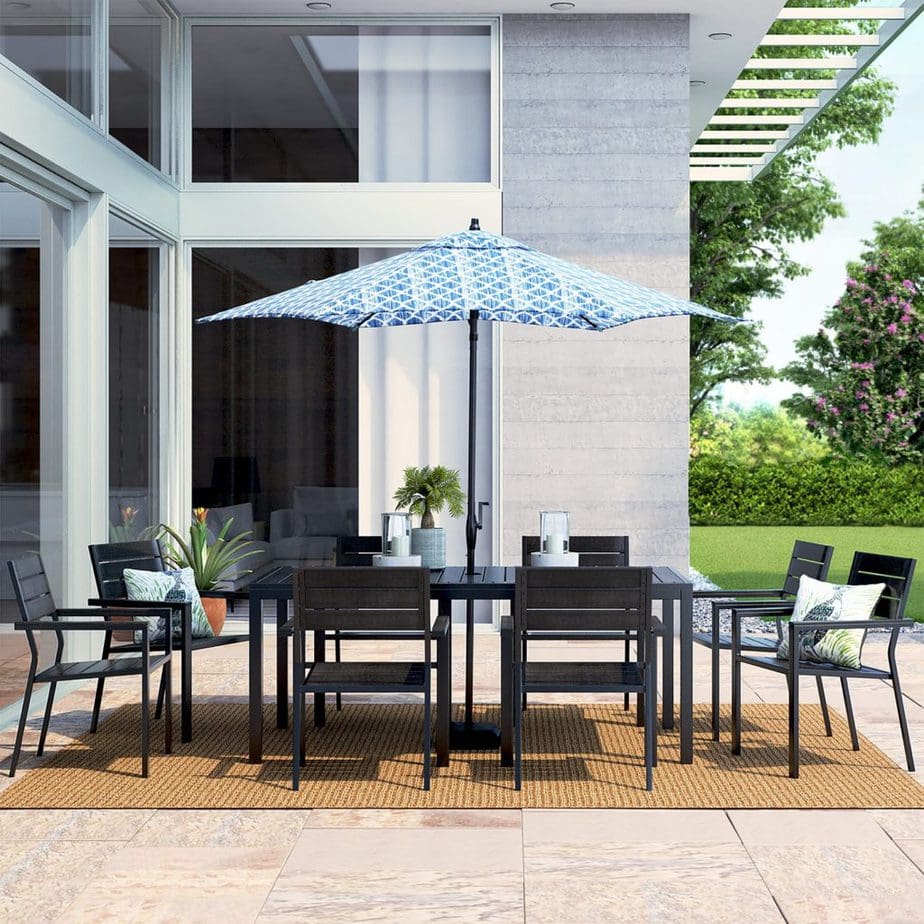 I love the modern lines of this Ft. Walton Motion Patio Dining Set– and the chairs rock or bounce or something. That's fun. Also the seat cushions come in several different colors. $655 (on sale)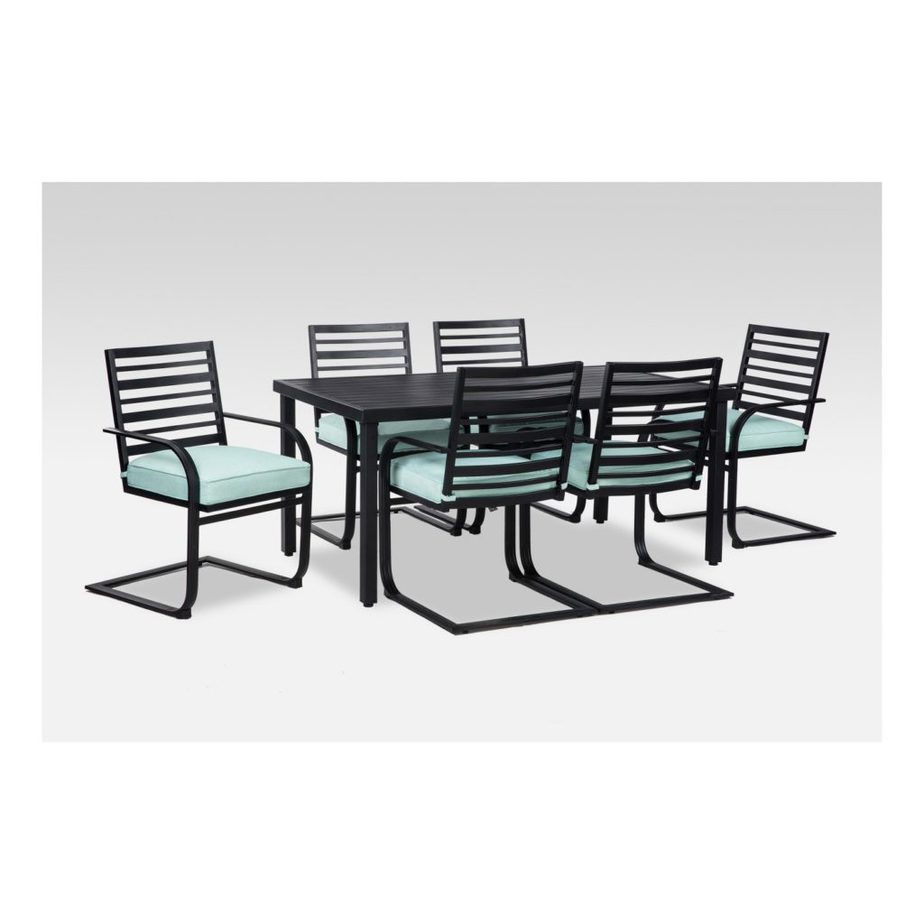 This Carmack 7-Piece Dining Set from Target is also a great deal for $711.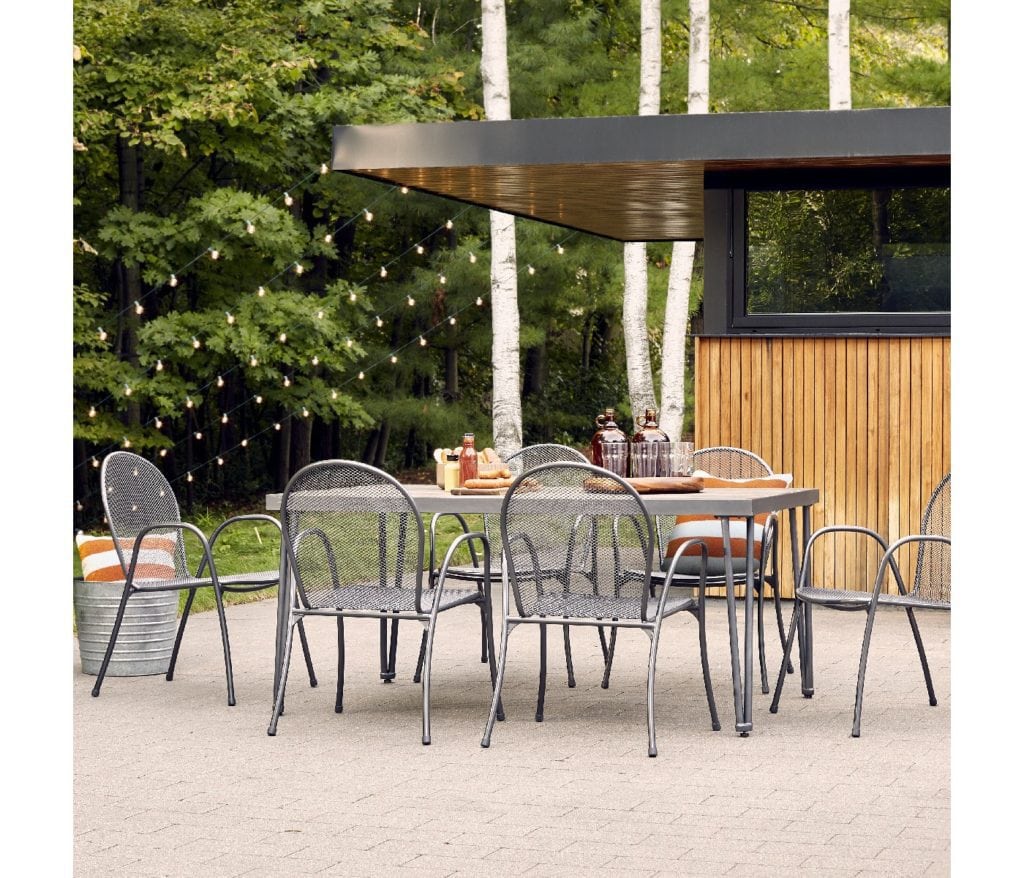 This Avignon Antique White Table would be fun with a bench and two of these chairs. Or 4 chairs. I do love these chairs…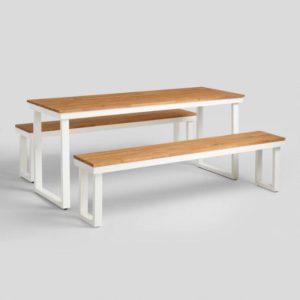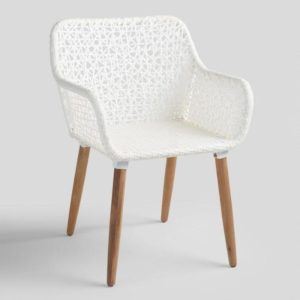 Do you need an outdoor rug to go under your patio dining set? Check out my recent Outdoor Rugs Roundup! You should be looking for at least an 8'x10′ rug to go under any of these tables.
Good Luck!