4th of July Table Decor: Festive and Simple!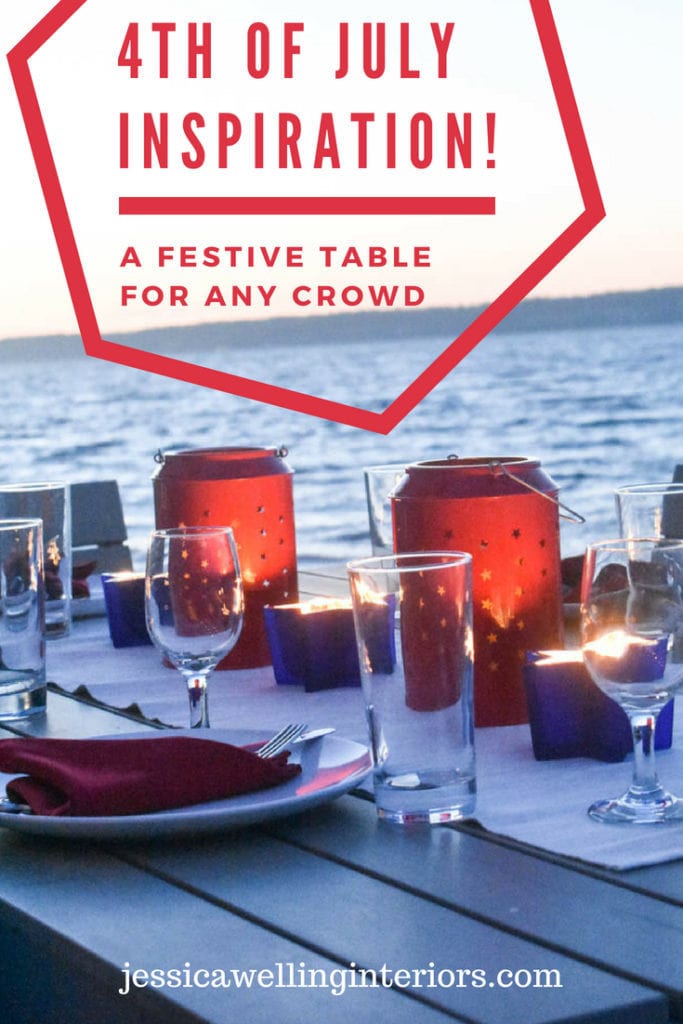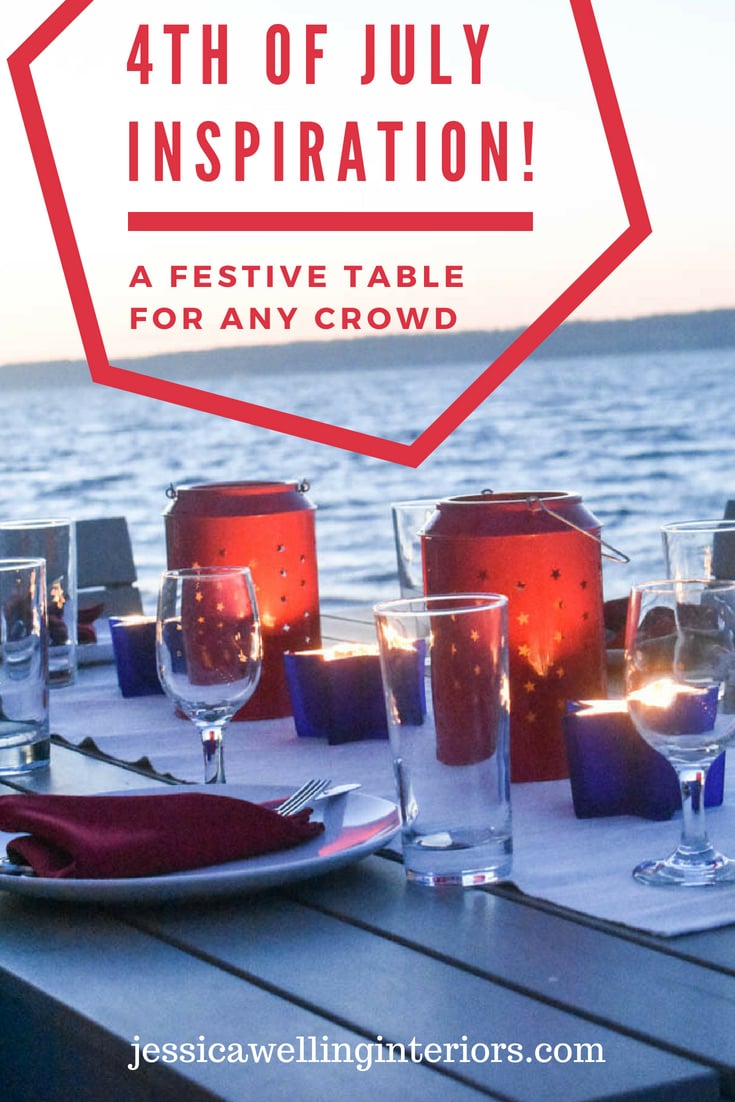 The 4th of July is one of my very favorite holidays. I love that it's casual, fun, festive, and a chance to hang out with the neighbors. And who doesn't like to blow things up once in a while? Everyone but our poor dog Zoe… but she has special pills she takes for the 4th now:)
Also it's great to have a holiday that doesn't really involve much work. Don't get me wrong- I love Thanksgiving and Christmas, but they aren't exactly relaxing or stress-free if ya know what I mean!
Are you planning a 4th of July party or BBQ? I want to share some festive table decoration inspiration. Here are four different inexpensive ideas. I cleared out the dollar (hmm somehow its now more like the $3-5) section at Target and picked up a couple of things at World Market too. My friend Nancy graciously let me take some pictures at her gorgeous beach house on Whidbey Island (and raid her shelves for pillar candles).
Option 1: Grown-Up Party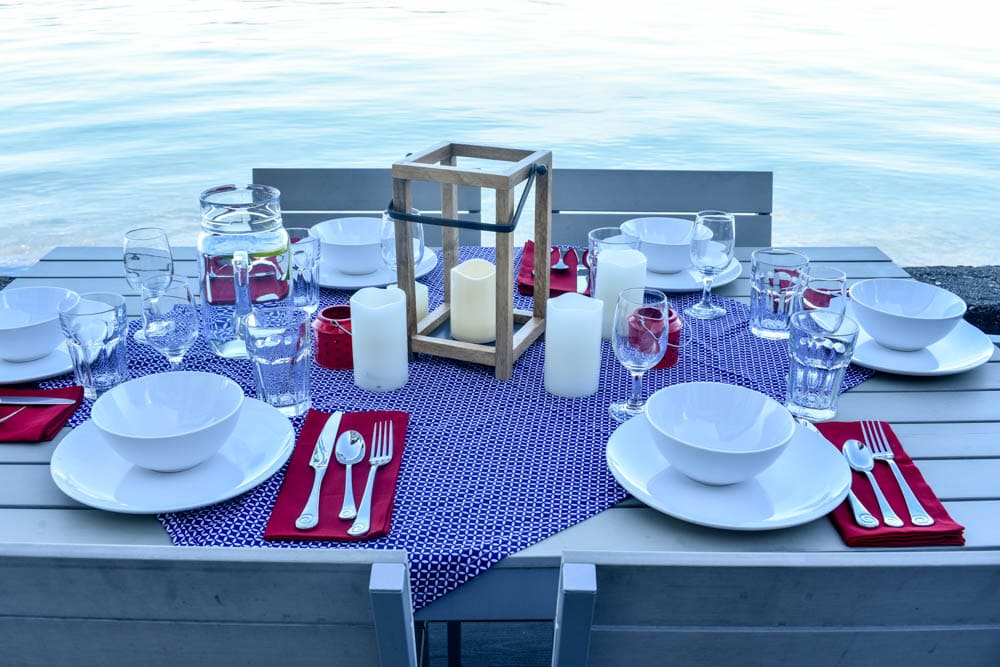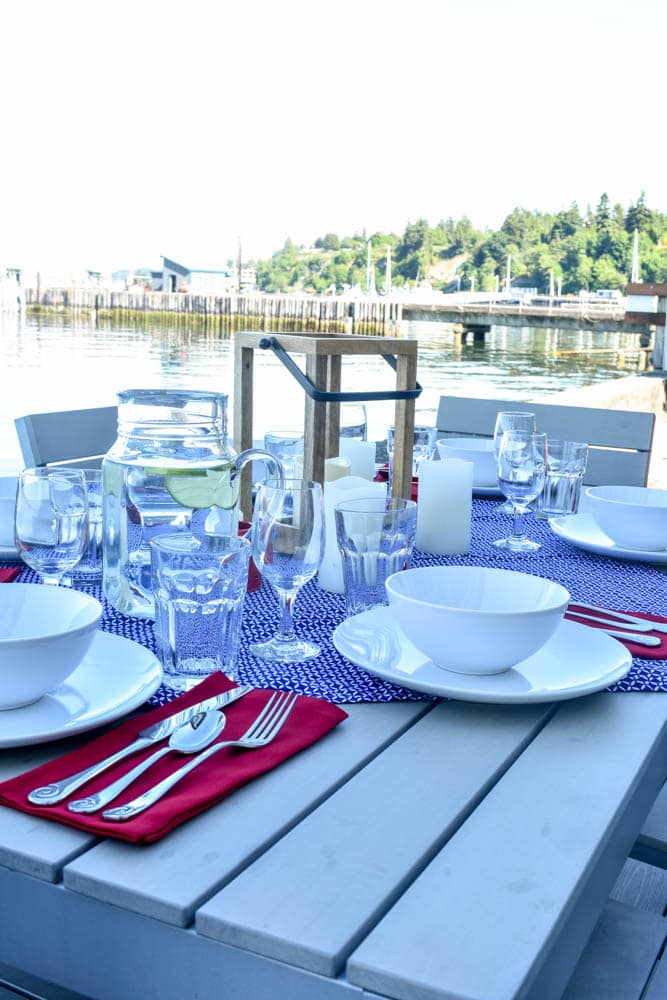 Mini Red Star Lanterns: Target Dollar section
Blue fabric: I like to use simple pieces of quilting fabric on tables. This was just a length of fabric from Joann that I hemmed a while back.
red cloth napkins: Cost Plus World Market they have 6-packs of every color imaginable for $10!
Option 2: Fun Kids Party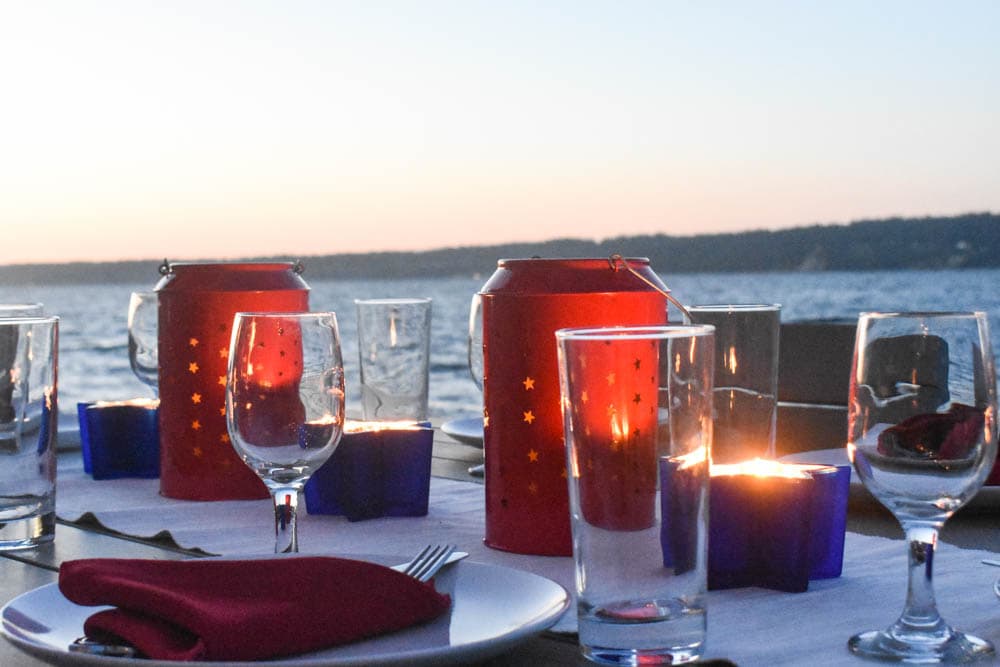 blue star candle holders & large red candle lanterns: Target dollar section
red cloth napkins: World Market
white table runner: IKEA
Option 3: Festive Stripey Fun!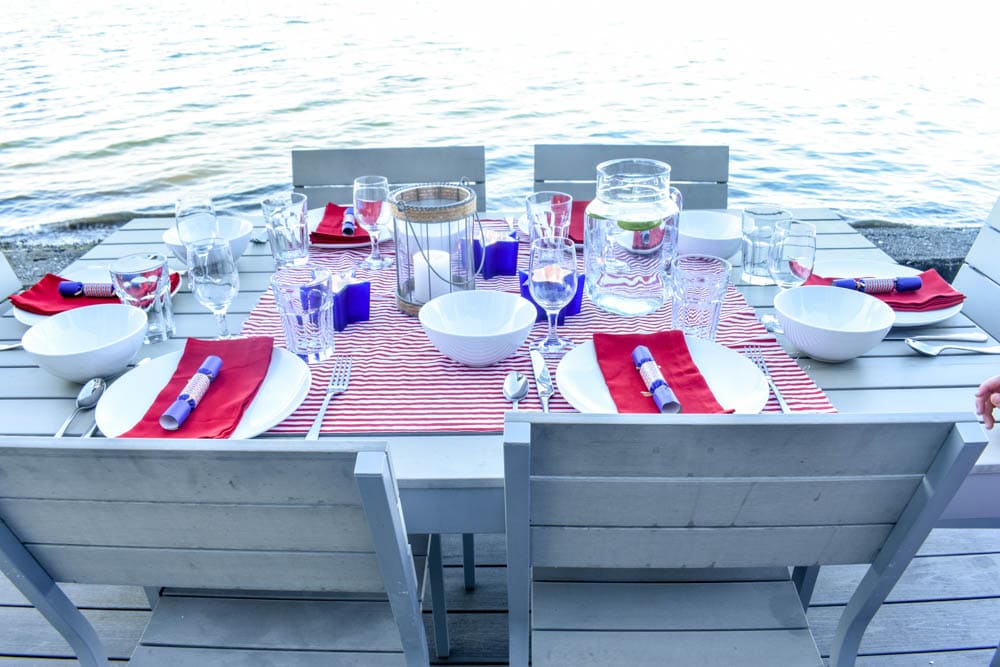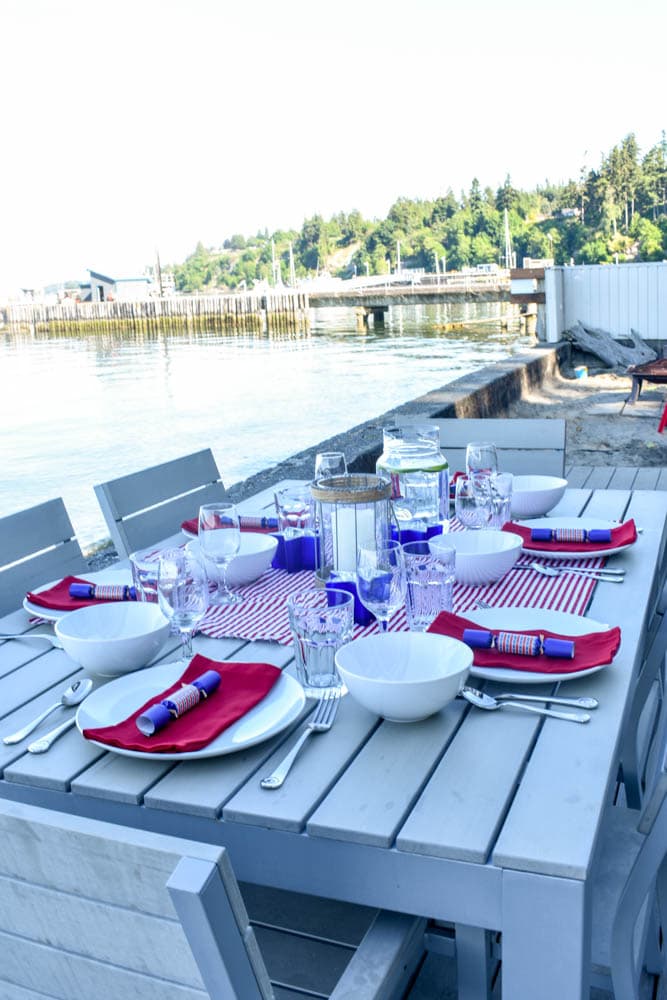 These fun party poppers and cloth napkins are from World Market, the blue star candles are from the Target dollar section, and the red and white striped fabric is from Joann Fabrics.
Option 4: Understated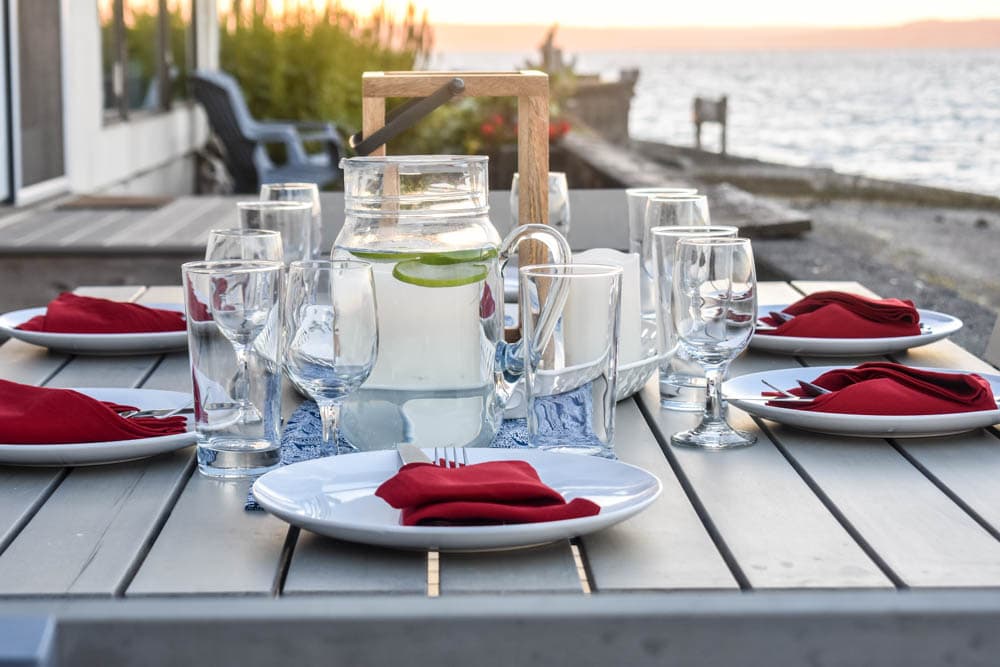 Lately I'm a sucker for low-light photos with candles, so I waited 'til it got dark.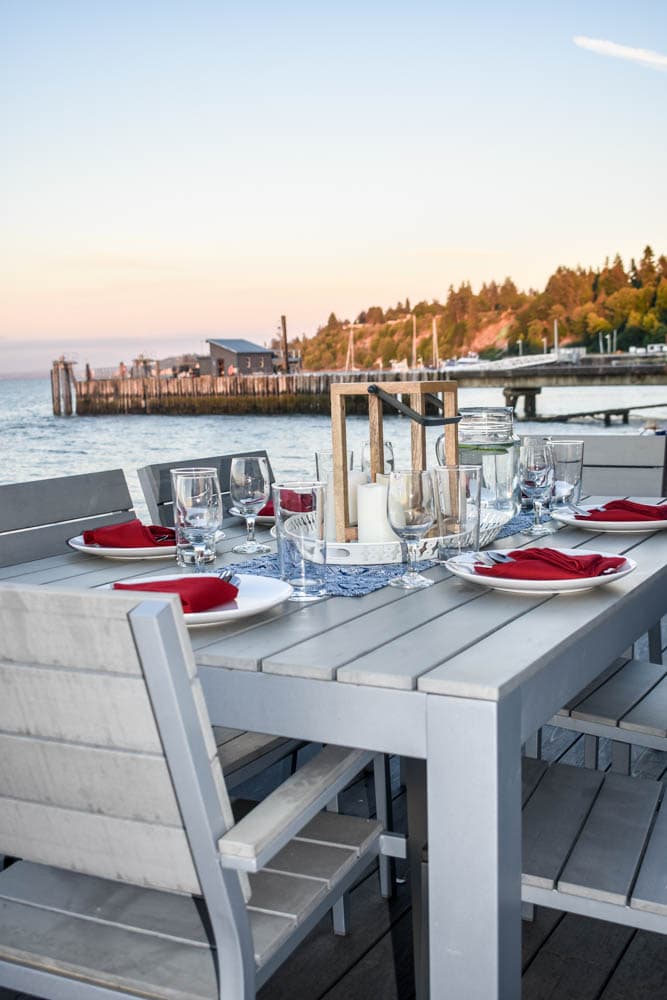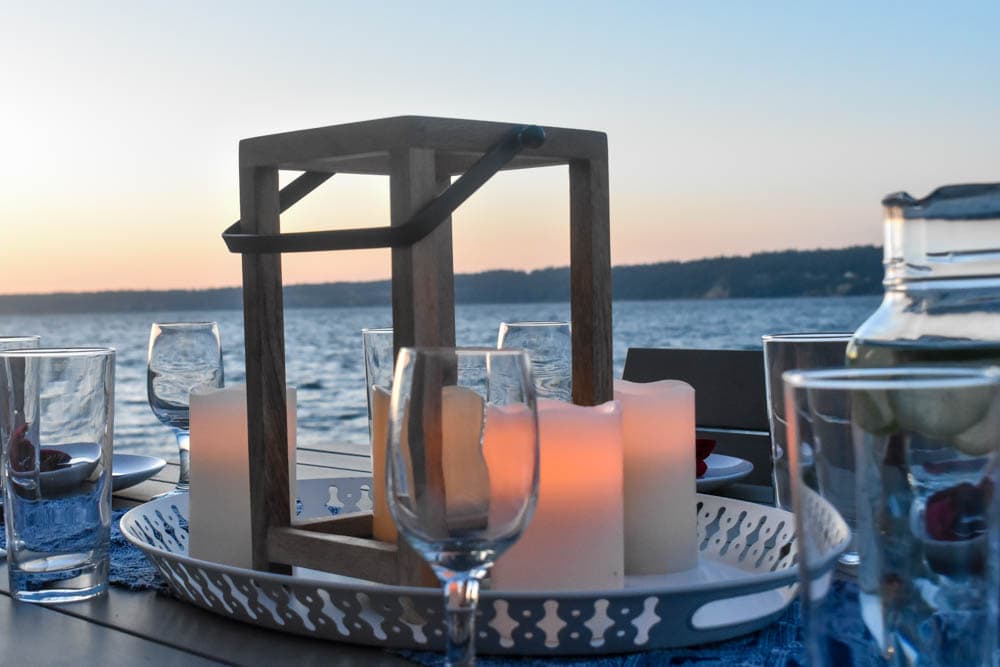 The white tray is from IKEA and the table runner fabric is from Joanne's.
I hope this gives you some ideas! Happy 4th!
Did you find this post helpful? Please pin it!