10 Best Picnic Tables for 2024- All Available Online!
We're still a couple of months from Summer here in Seattle, but as soon as I see the first glimmer of sun and the temp goes above 60, we want to eat outside- even if we have to wear our coats. So today I'm rounding up some stylish and affordable outdoor dining sets for you. Picnic tables are awesome because they tend to be more affordable than other outdoor dining options, they're compact, and you can usually squeeze more butts (especially kids) onto benches than individual chairs. You can also add two chairs at the ends of many (but not all) of these tables, or use a bench on just one side. Please note: unless otherwise noted, I have not actually used these pieces myself, so please read reviews!
For the purpose of this post, we're going to define a picnic table as a table with two long benches, either attached or not. If you're interested in a set with chairs, check out my Outdoor Dining Sets Roundup, coming soon!
First, the traditional picnic tables…
This Cassie 3-Piece Picnic Set from Amazon is gorgeous!
Here's an inexpensive Beer Garden-style set that folds up for easy storage and portability! It's a steal at $105. It also comes in 3 different lengths. Outsunny Wood Picnic Set from Amazon.
I love this Rodanthe Wood Picnic Set!
The Outsunny Acacia Wood Picnic Set, from Amazon is stylish and could work in many different settings.
This classic Marin Acacia Wood Outdoor Dining Set from Amazon is very versatile. It can go either farmhouse or modern, or anywhere in-between!
Isn't this Spanish Wood Acacia Table pretty? And you can get matching benches, or pair it with chairs, or use both.
This Paulette Outdoor Table & Bench Set is fun and modern. It also comes in a couple of different colors!
Here's a fun modern set: Apus 3 Piece Dining Set, for about $480.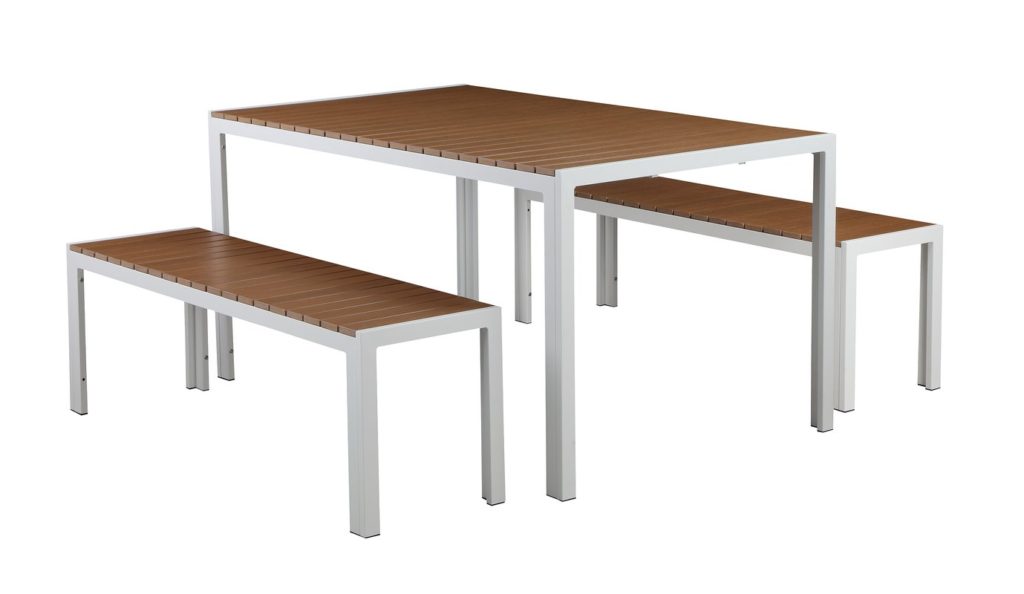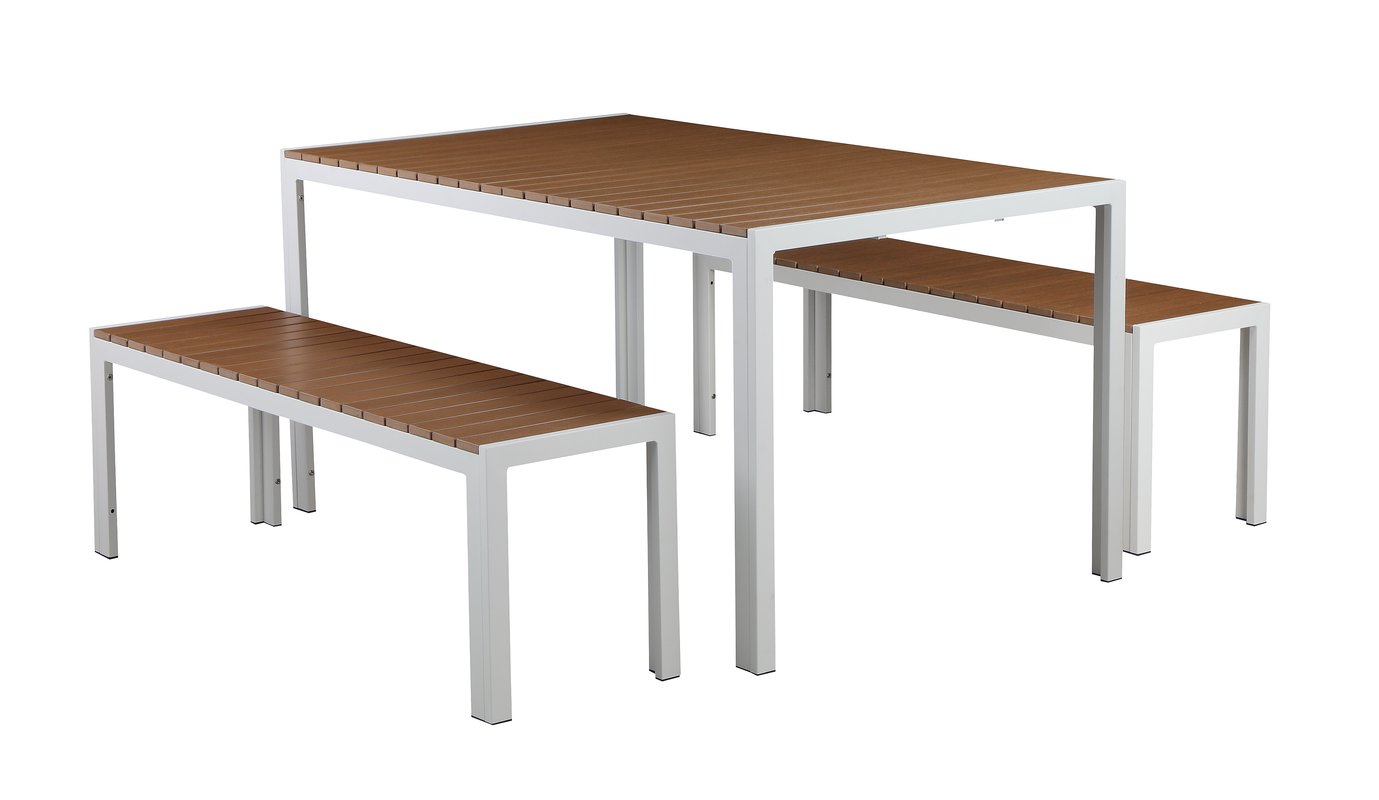 This Marin Acacia Wood Outdoor Picnic Set from Amazon could work with pretty much any decor. And you could add two more chairs on the ends. $450
And sometimes you just want a classic. Check out this Roseboom Traditional Picnic Table Set from Wayfair! It comes in several different finishes.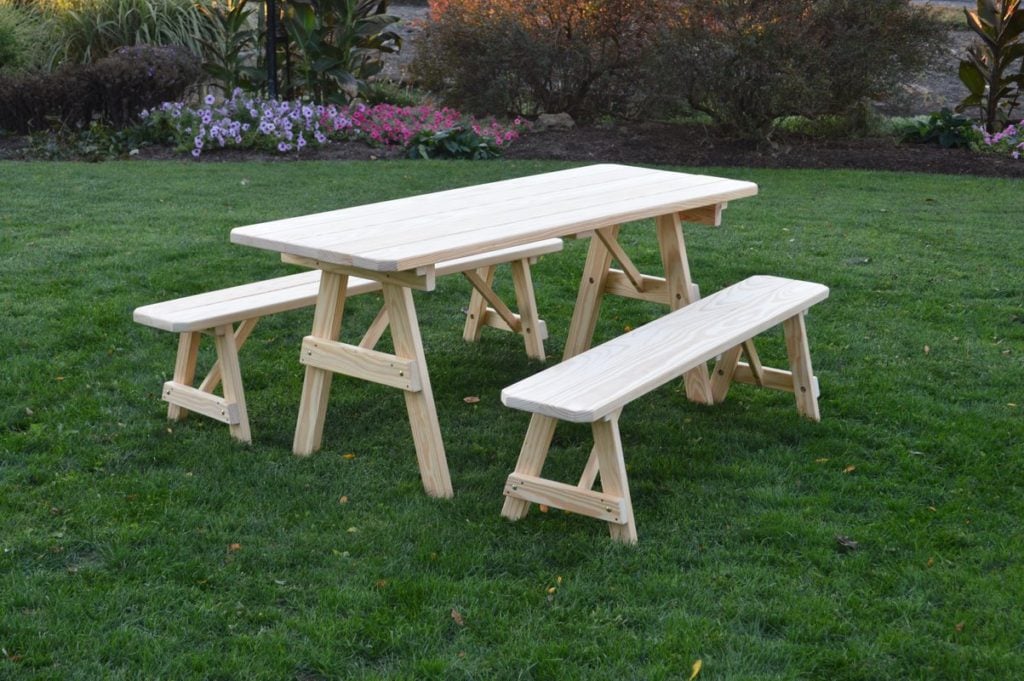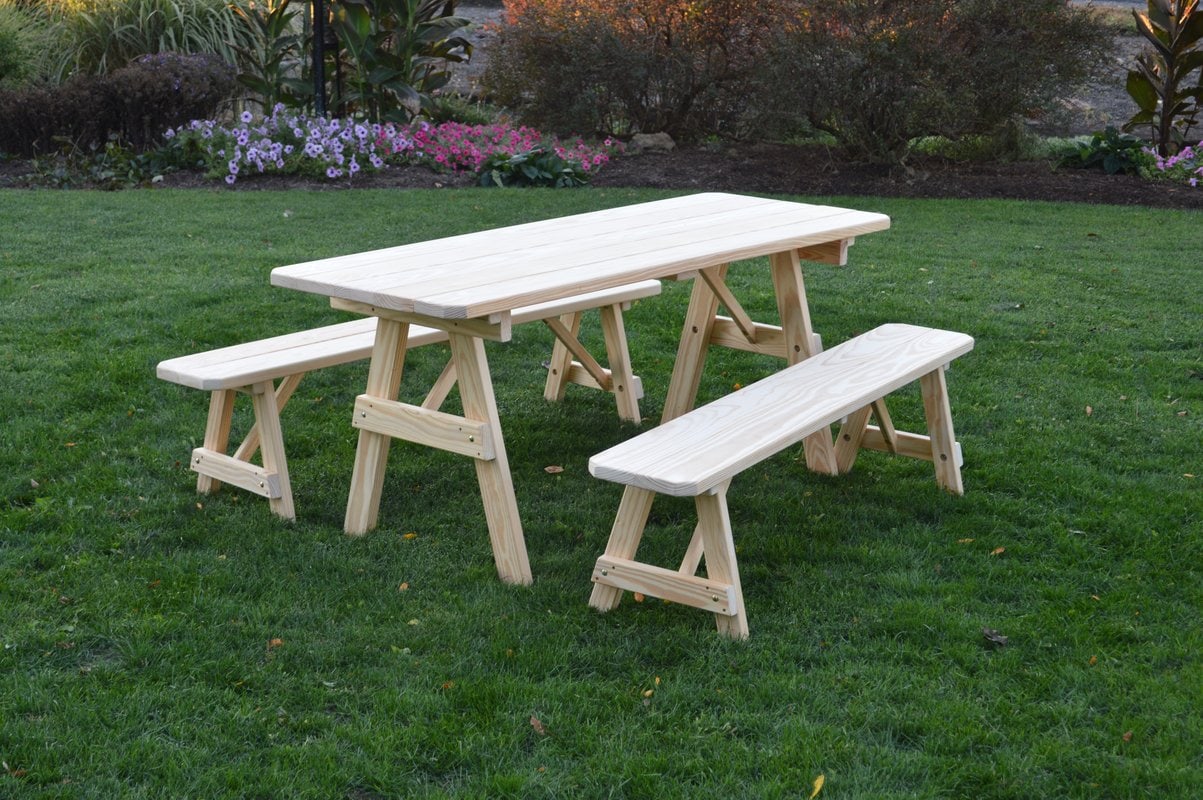 Picnic Tables for Kids
I got this cute unfinished wood Merry Garden Kids' Picnic Table for some friends a few years ago, and it's still going strong! I did spray paint it before use.
This Costzon Kids Picnic Table is also unfinished, but it comes with cute bench pads.
You can check out my recent Patio Dining Makeover HERE. Need a stylish outdoor rug to go under your new picnic table? Check out my outdoor rugs roundup.
Happy Shopping, and please pin this post!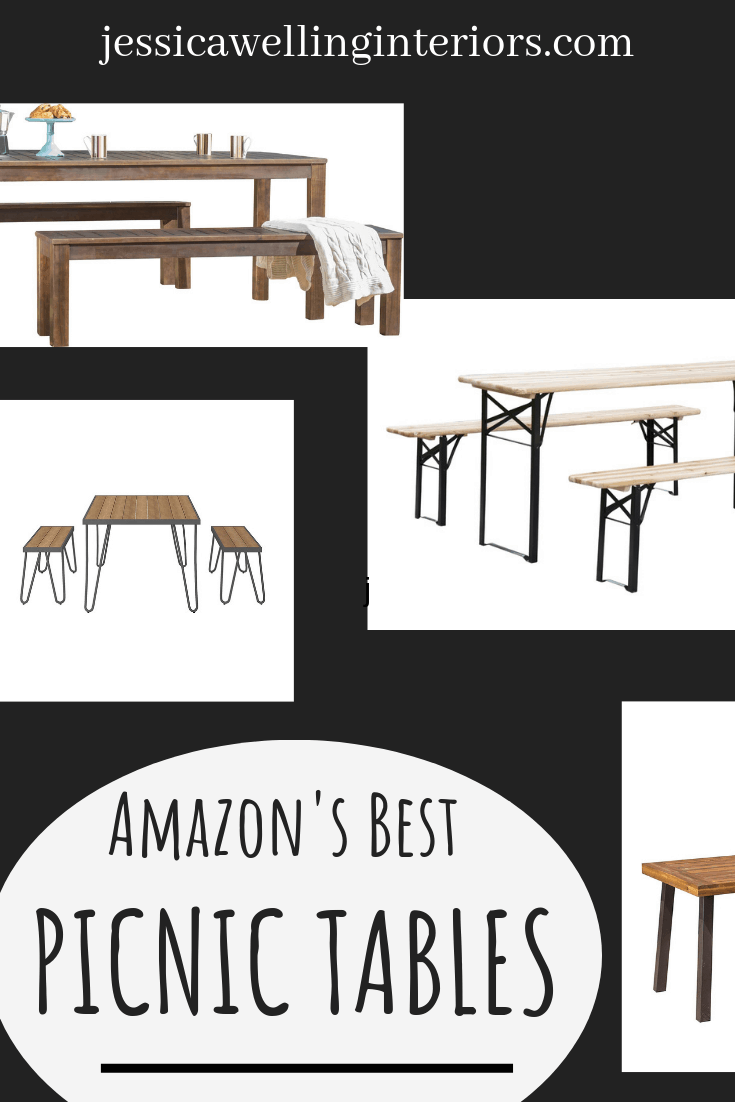 More Ideas for Your Patio…