Front Porch Fall Decor, Boho Style!
Get some Fall porch decor inspiration from this small Boho front porch decked out in pumpkins and modern cozy throw pillows and blankets!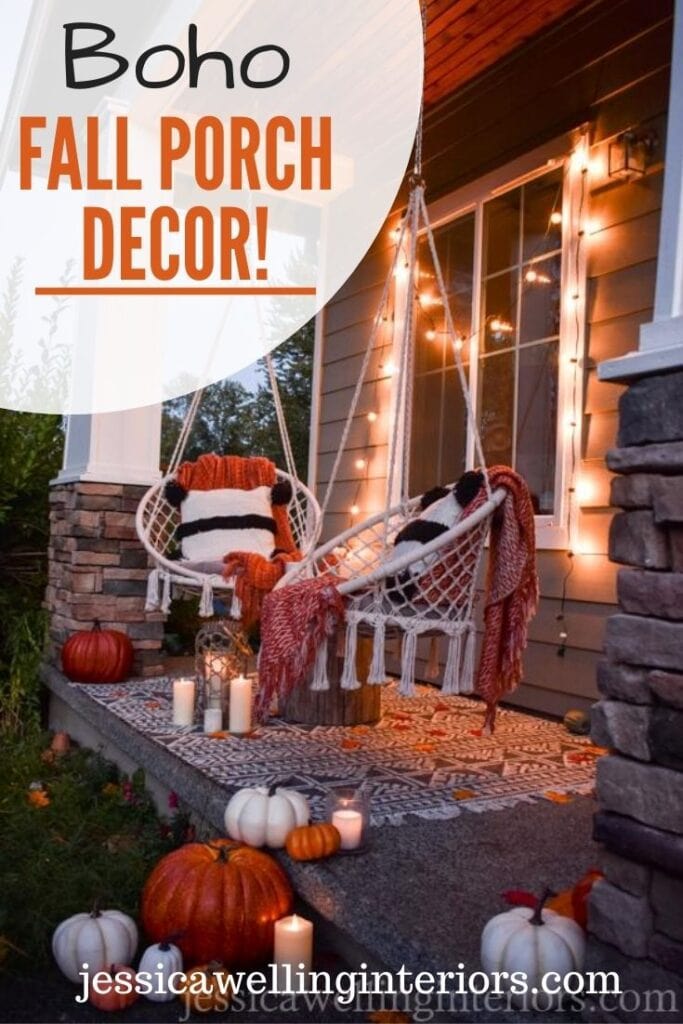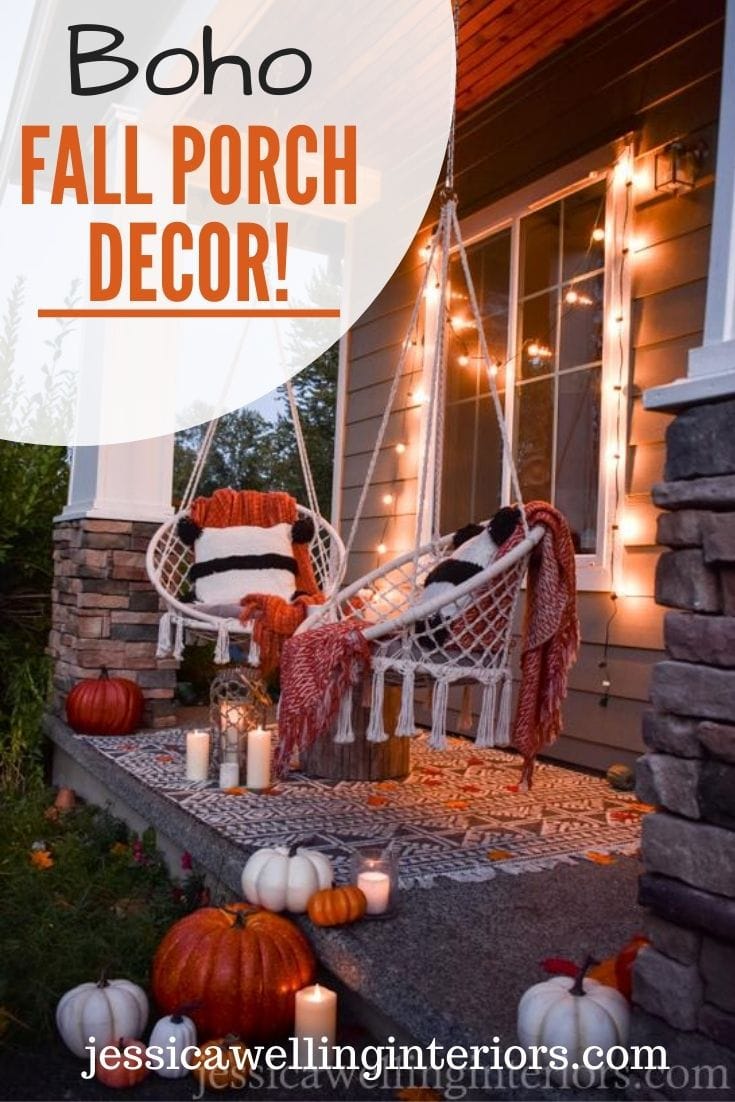 I love love love Fall! It's going to feel different this year for sure, but I'm already looking forward to pumpkin spice lattes and changing up my decor with some cozy throw pillows and blankets. And pumpkins.
Today I'm teaming up with several of my blogger friends to bring you a pumpkin tour! Be sure to check out their gorgeous pumpkin decor and tutorials at the end of this post!
Our front porch got a sweet boho makeover last Spring. So of course it's getting dressed up for Autumn too. And it's pumpkin-tastic! Come take a look! Or better yet, come on over for some coffee, and we can swing and commiserate about how much our kiddos are driving us up the wall!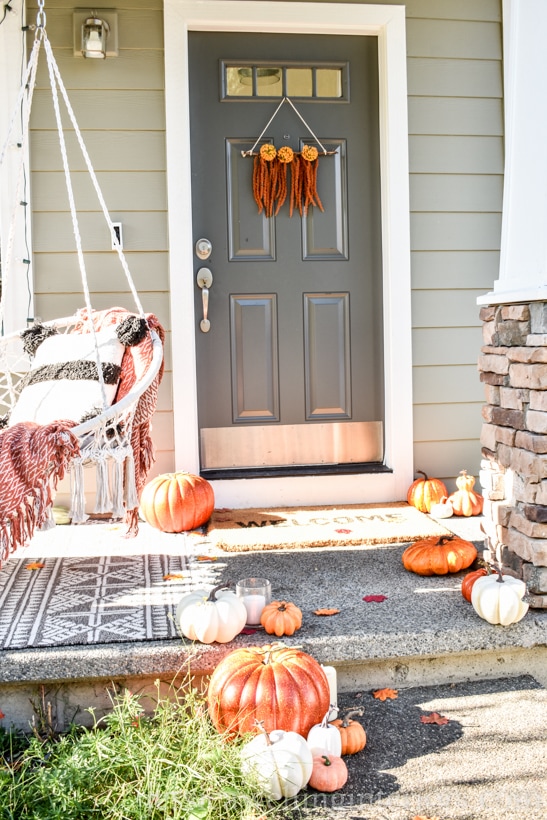 To tell the truth, I never really used my front porch much until this year. Of course, it helps to have these awesome comfy swing chairs. But it's also a great spot to chat with a friend or neighbor when I can't have them inside the house.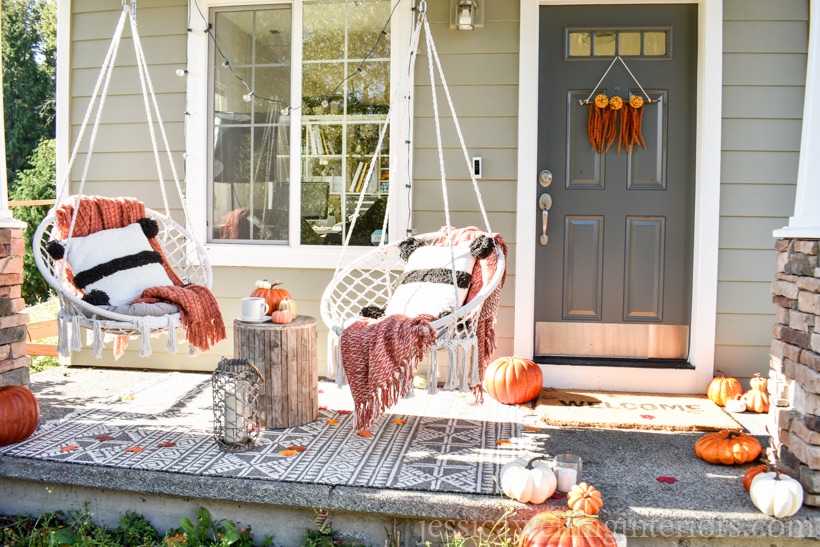 Boho Door Hanging
This was my first foray into making a Boho wreath. Does this even count as a wreath? I'm not really sure, but I wanted to do something fun and different for my front door. And I'm loving how it turned out!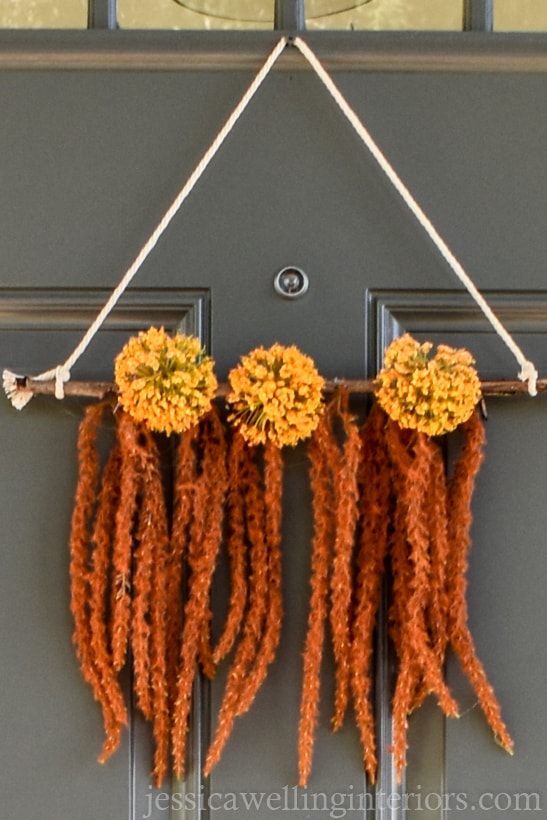 This wreath seriously took 10 minutes to make, including the time I spent outside hunting for the perfect stick. You can see the full Boho wreath tutorial here!
Pumpkins, Pumpkins, & More Pumpkins!
In my humble opinion, you can really never have too many pumpkins. So I say go all out! And in case you're wondering, you can also never have too many candles.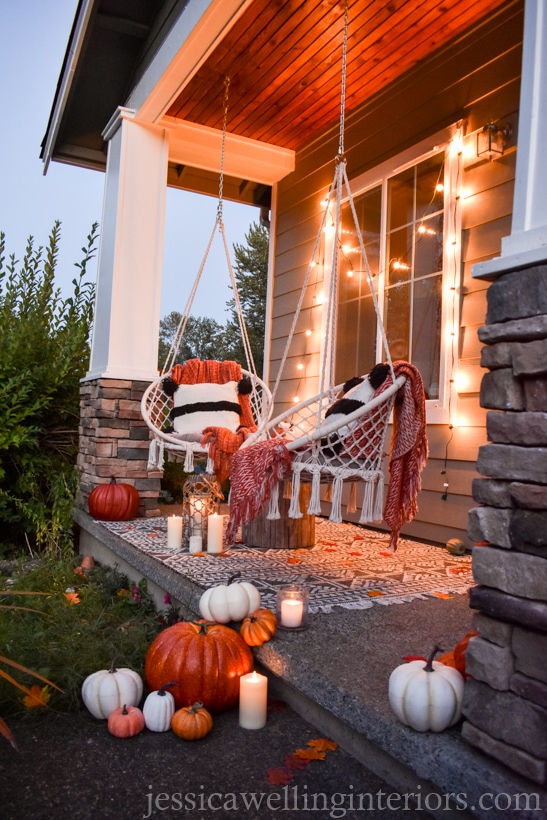 Shop My Porch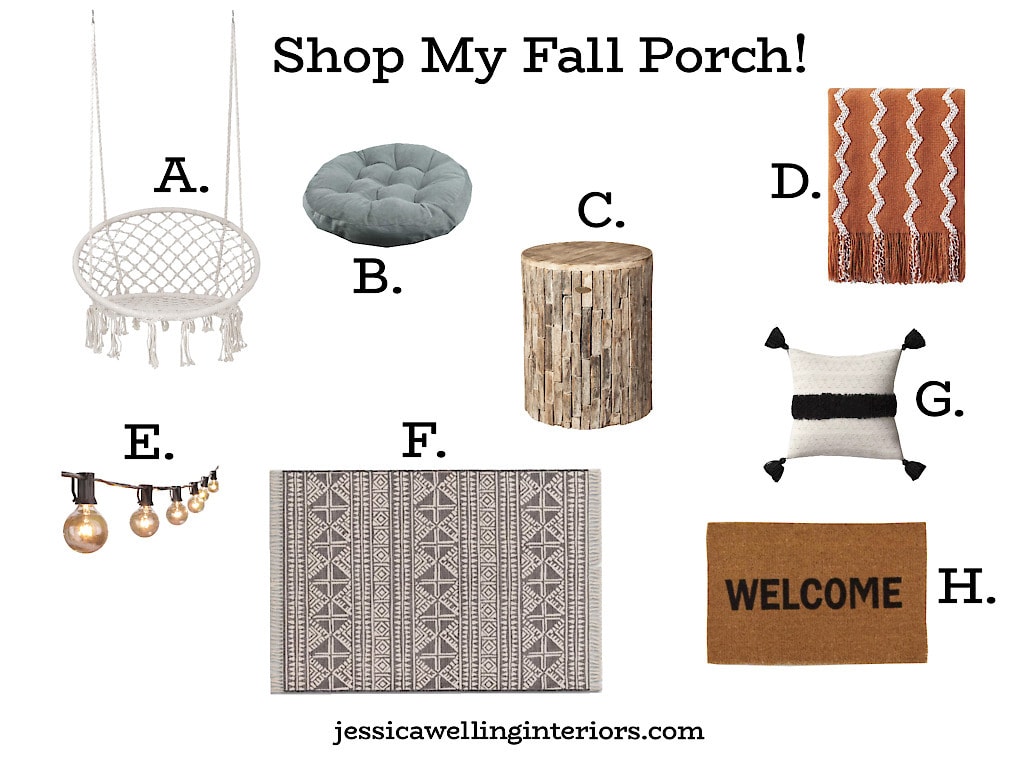 B. Round Pillow Cushions, in Grey
C. Patio Sense Outdoor End Table
D. Bourina Fluffy Throw, in Orange (similar- or see all my favorite Fall throw blankets here)
E.
F. Tasseled Outdoor Rug, from Target
G. Tasseled Black & White Outdoor Throw Pillows, from Target
H. Oversized Welcome Coir Doormat
More Pumpkin Decorating Ideas
Now go check out these super-fun pumpkin decorating ideas from my blogger friends!
My friend Kippi made this ultra-simple pumpkin pillow to dress up her patio.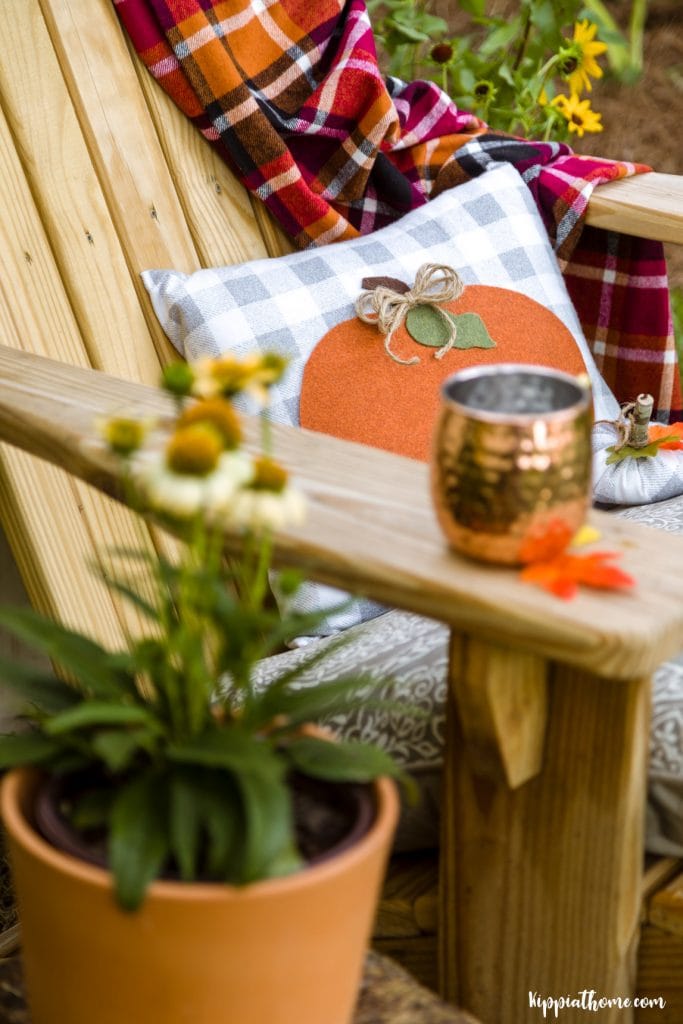 Lia, from Southern Yankee DIY, made this beautiful Fall tablescape with pumpkin decor she made using items from the dollar store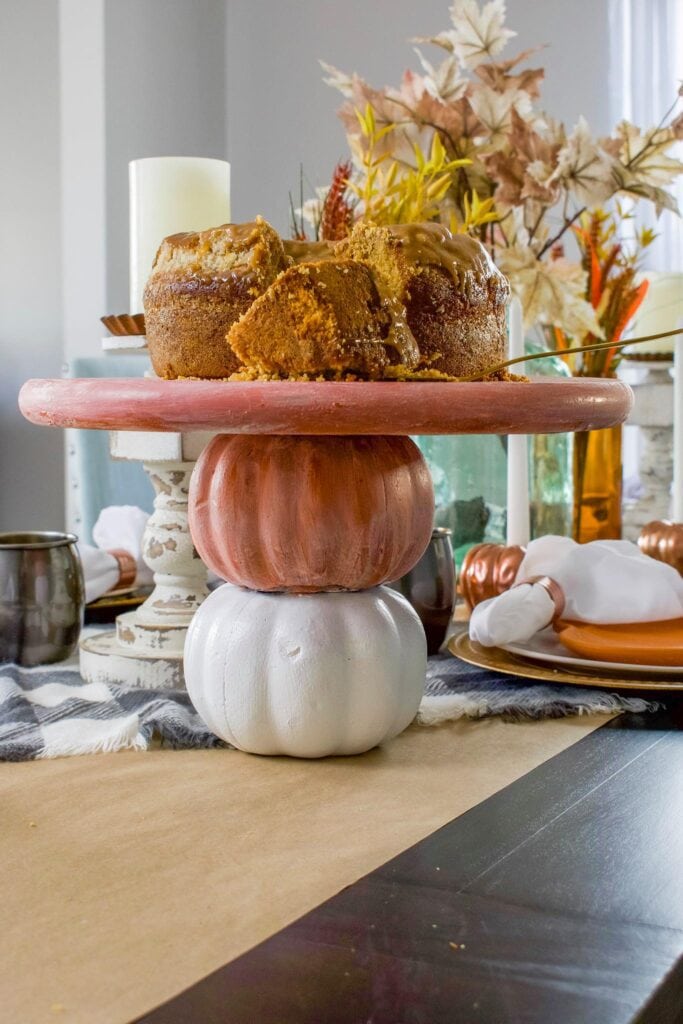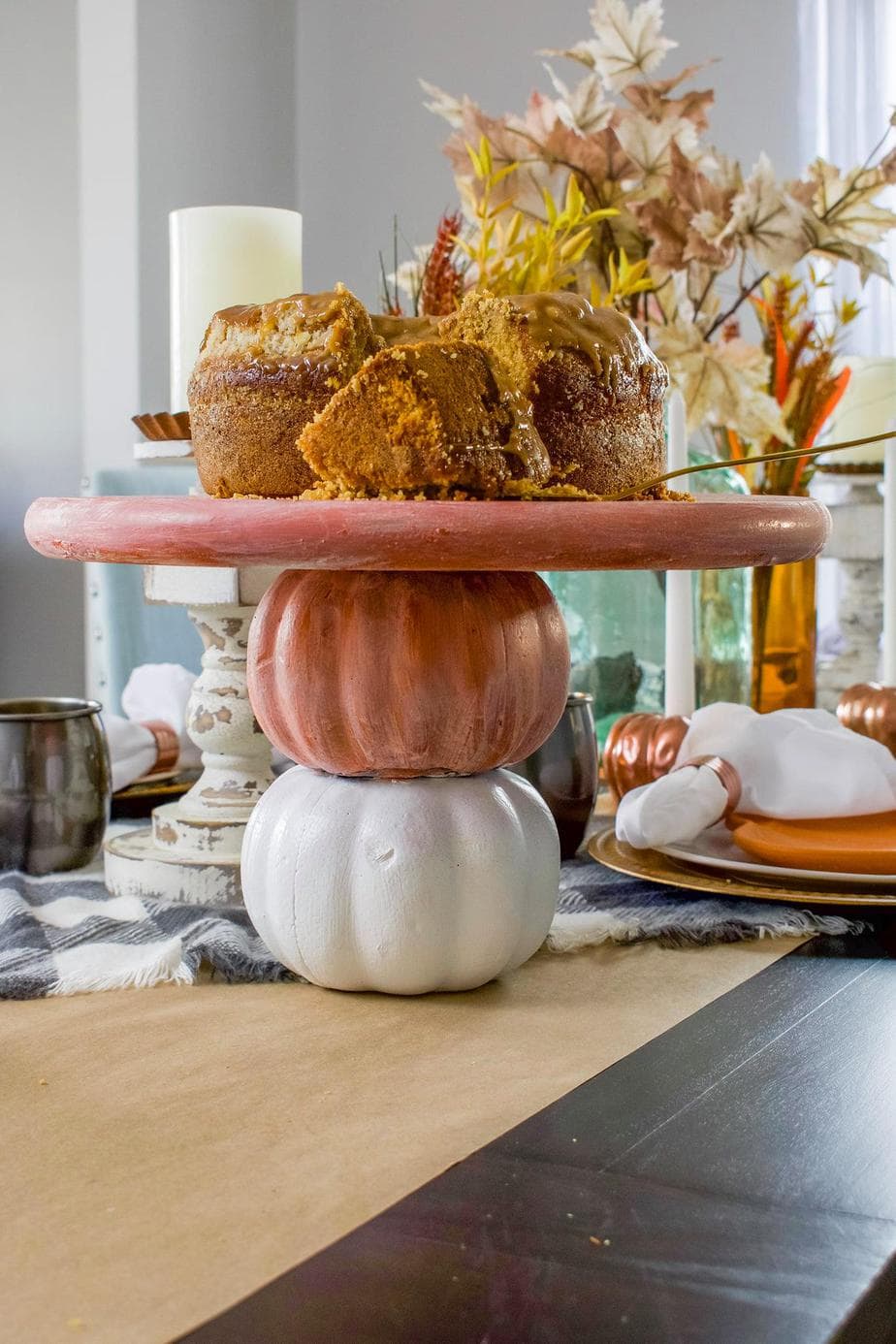 Kirsten, from Tribe of Burton, made this chic Fall wreath with yarn-wrapped pumpkins.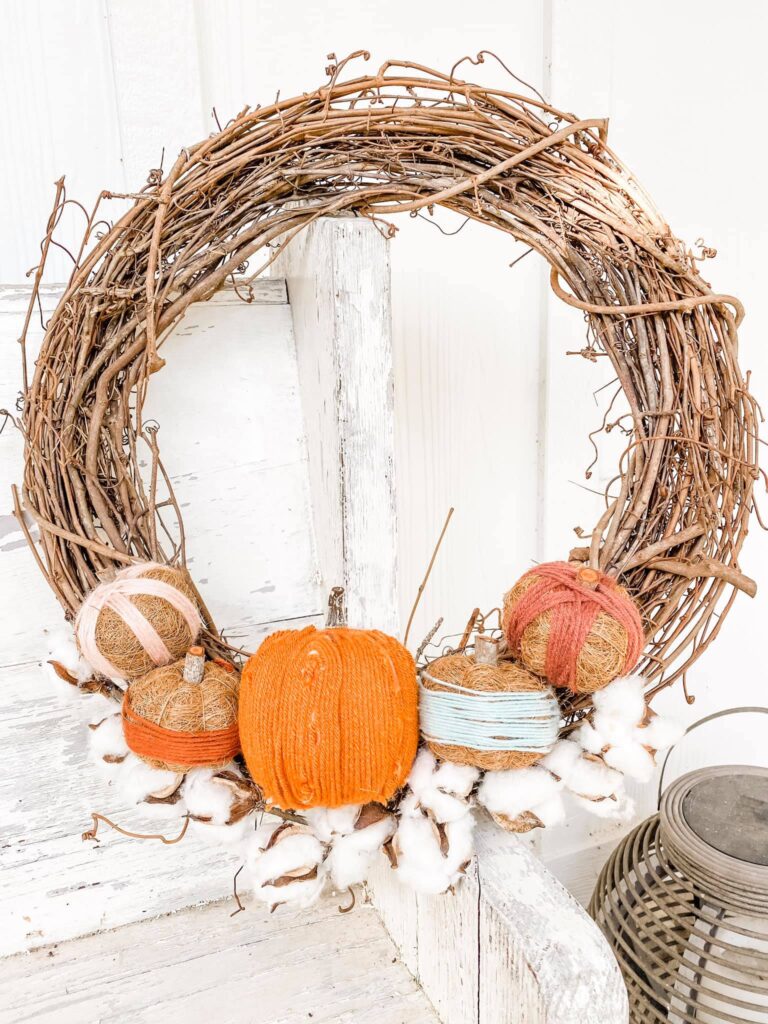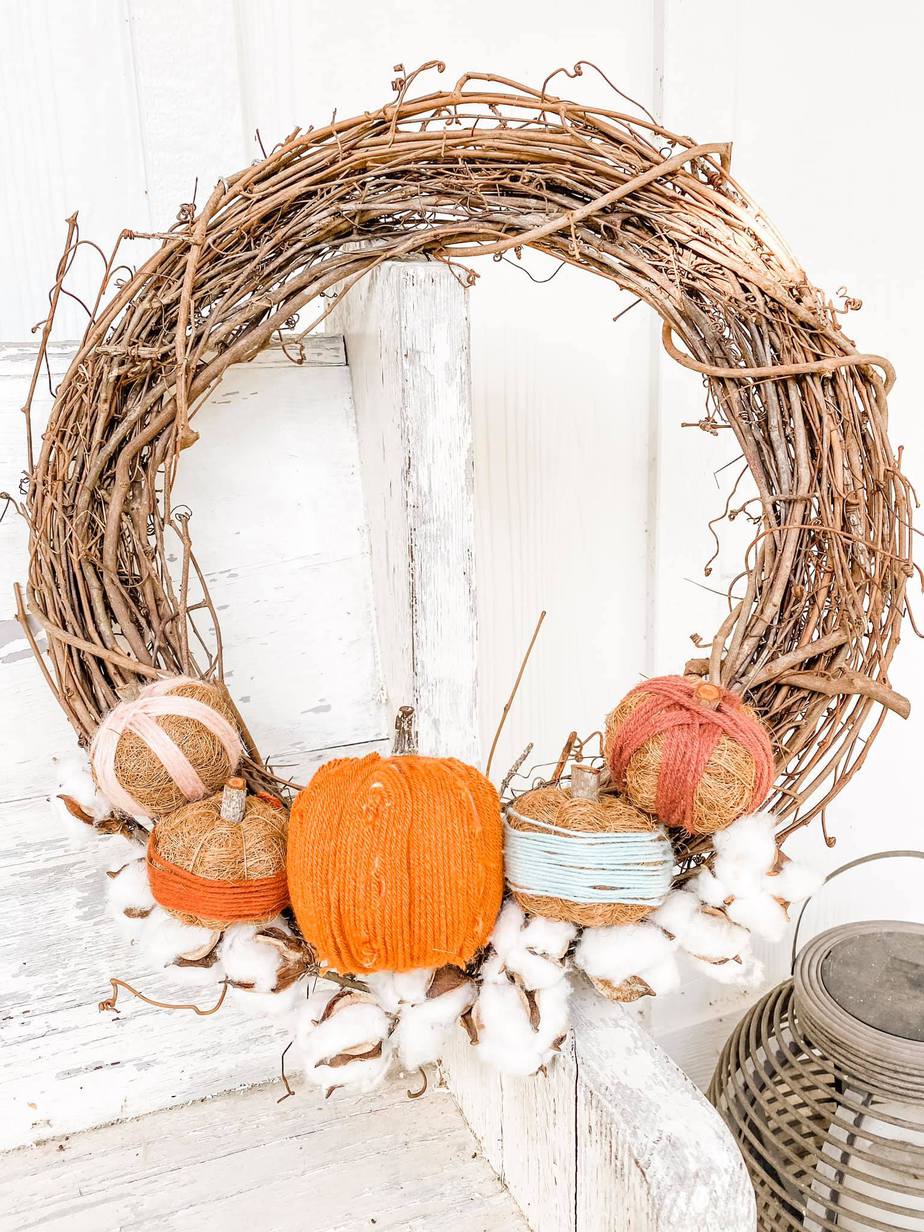 Chas, from Chas' Crazy Creations, made this fun DIY pumpkin decor using glass bottles.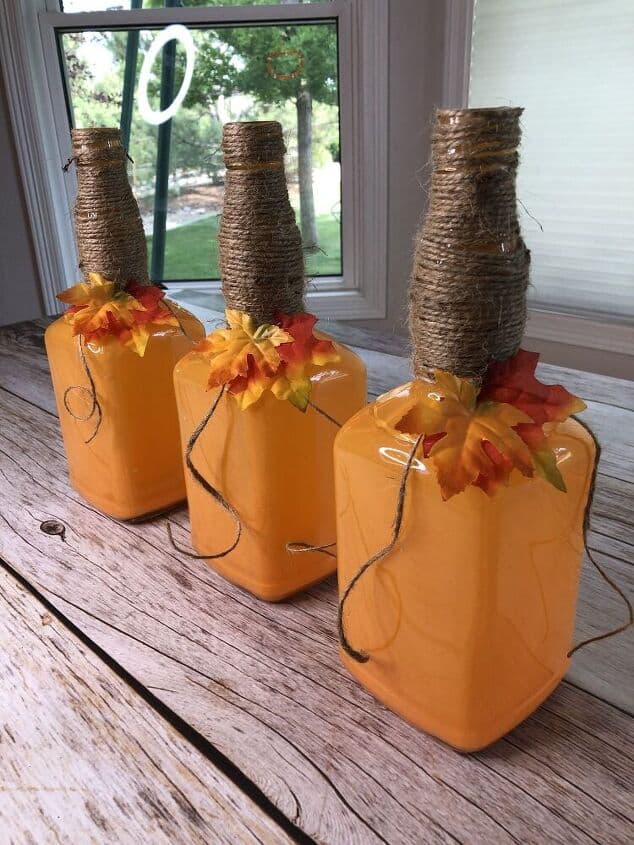 And I'm loving this DIY fabric pumpkin from Olivia O'Hern!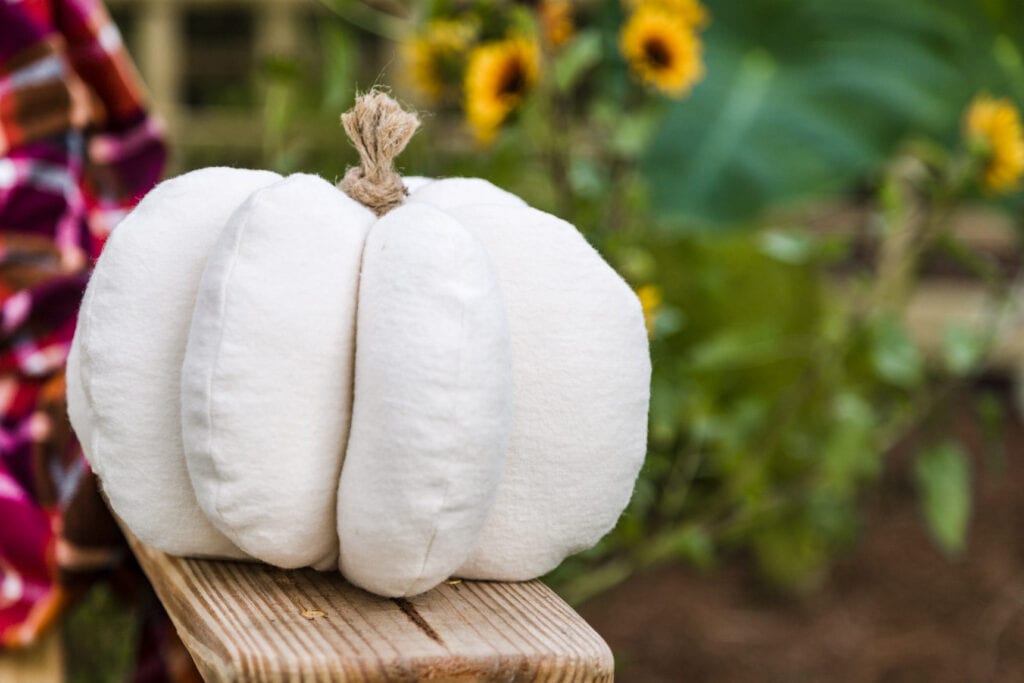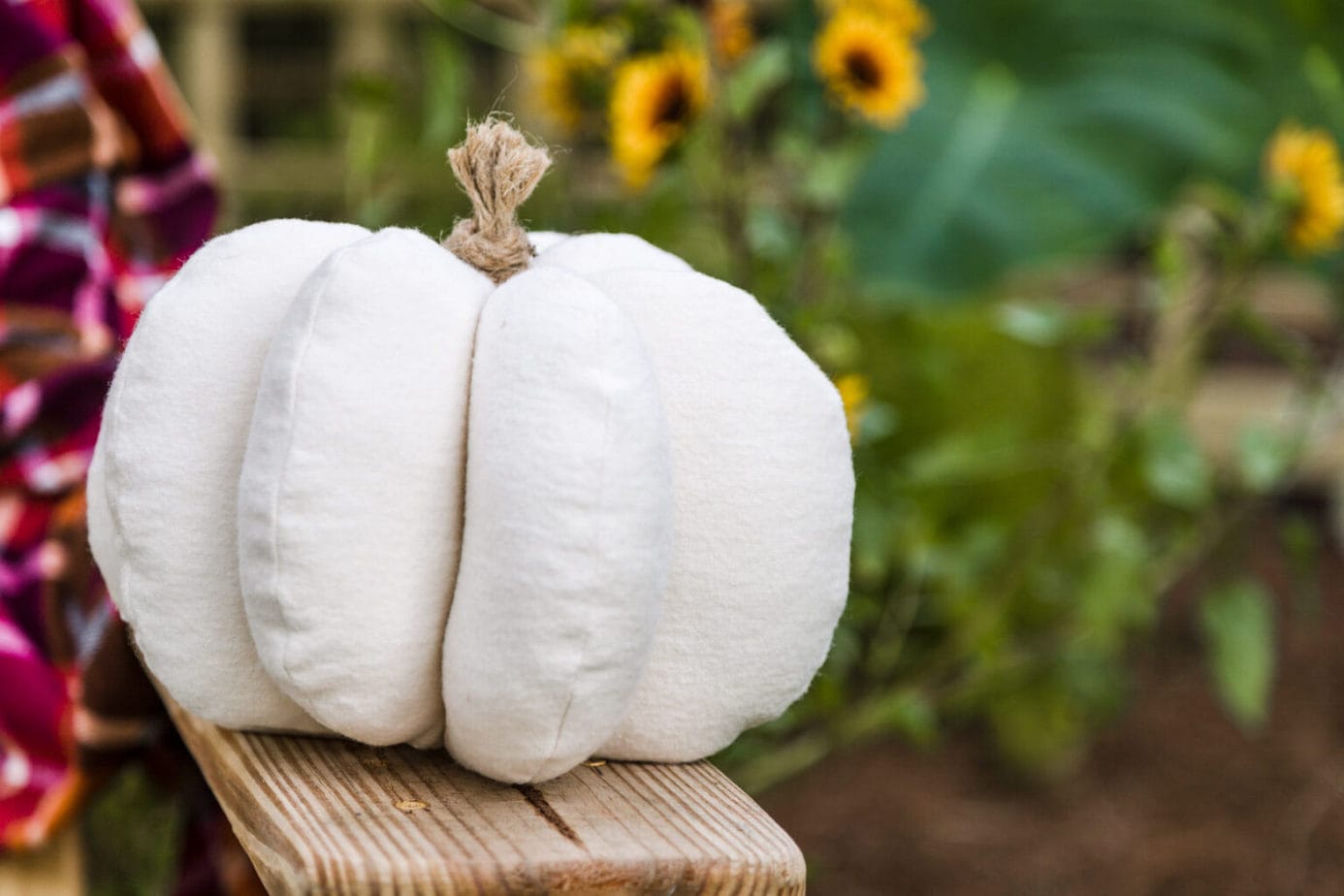 .My friend Rebecca, from Zucchini Sisters, transformed an orange styrofoam dollar store pumpkin into a lovely masterpiece!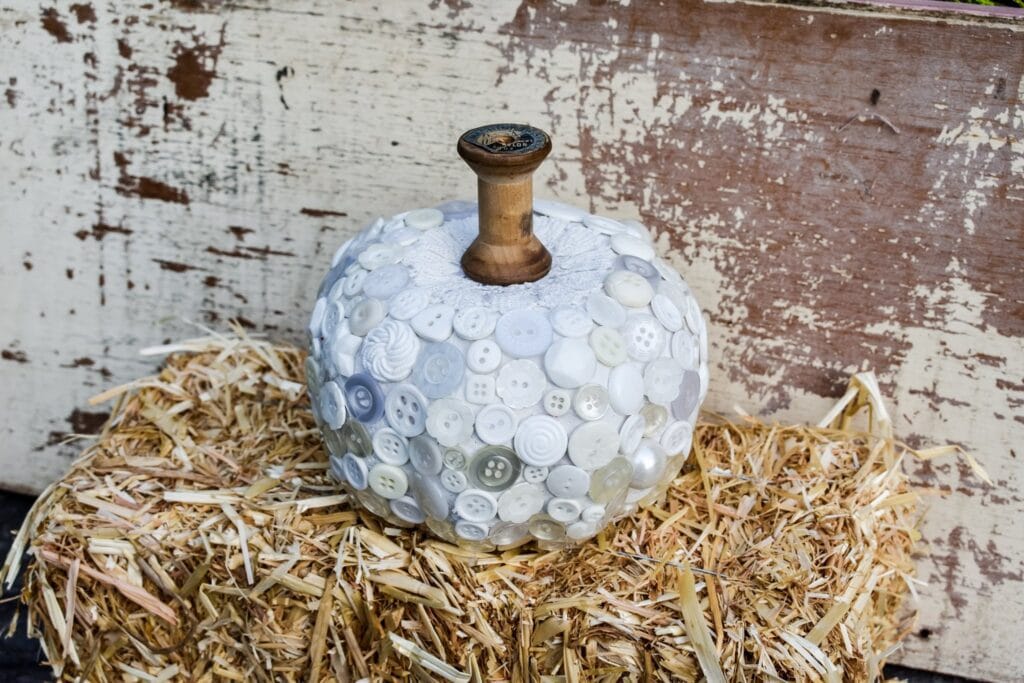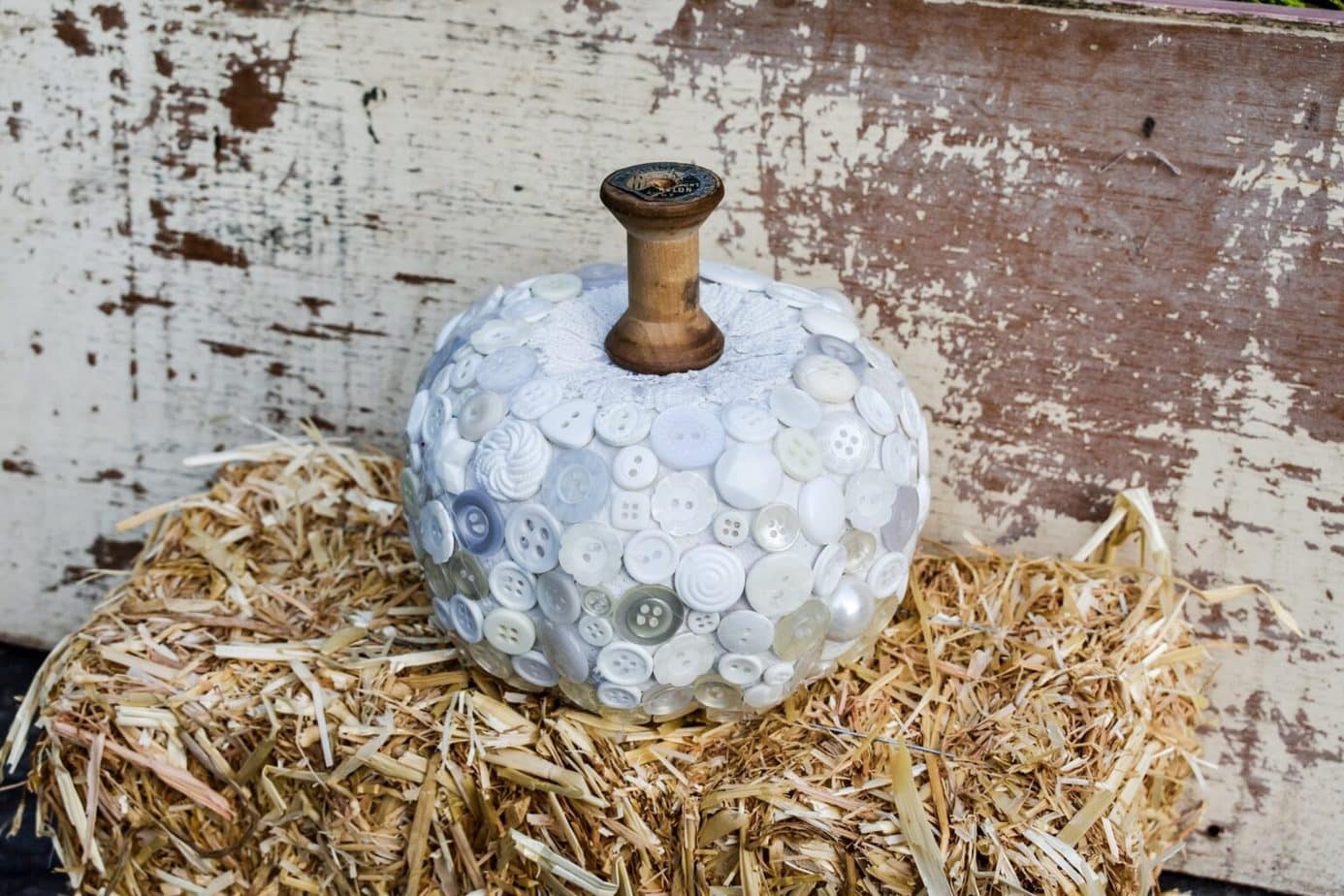 Agnes, from Just That Perfect Piece, shows how to make this adorable Chunky Yarn Braided Pumpkin with supplies from the dollar store!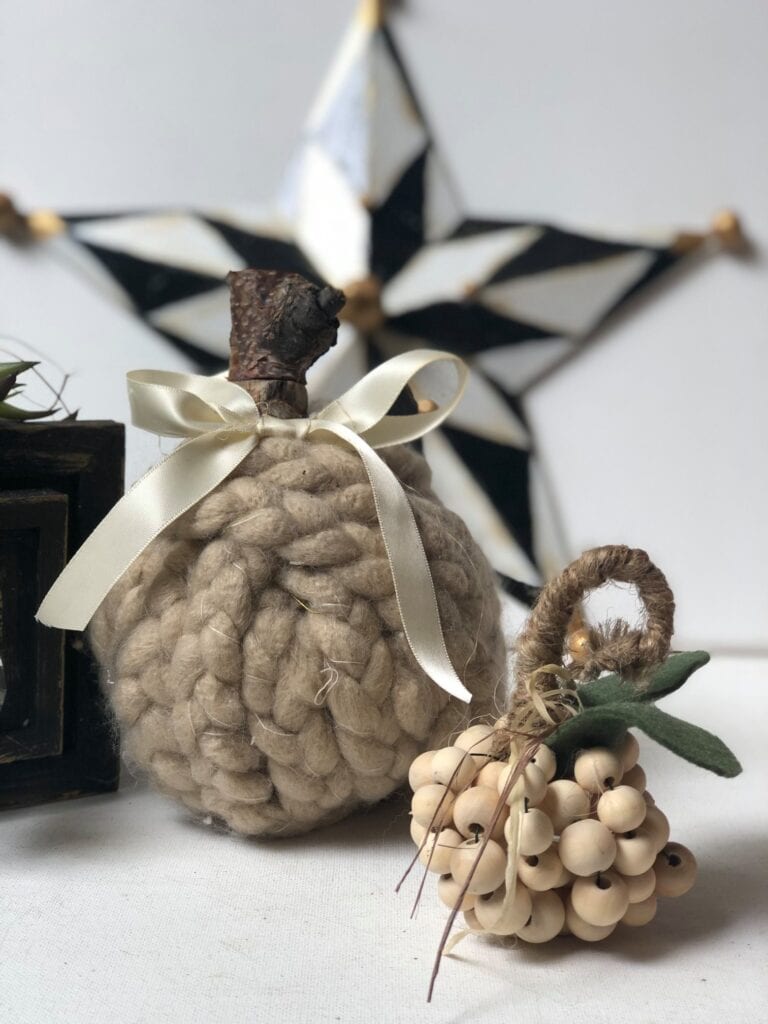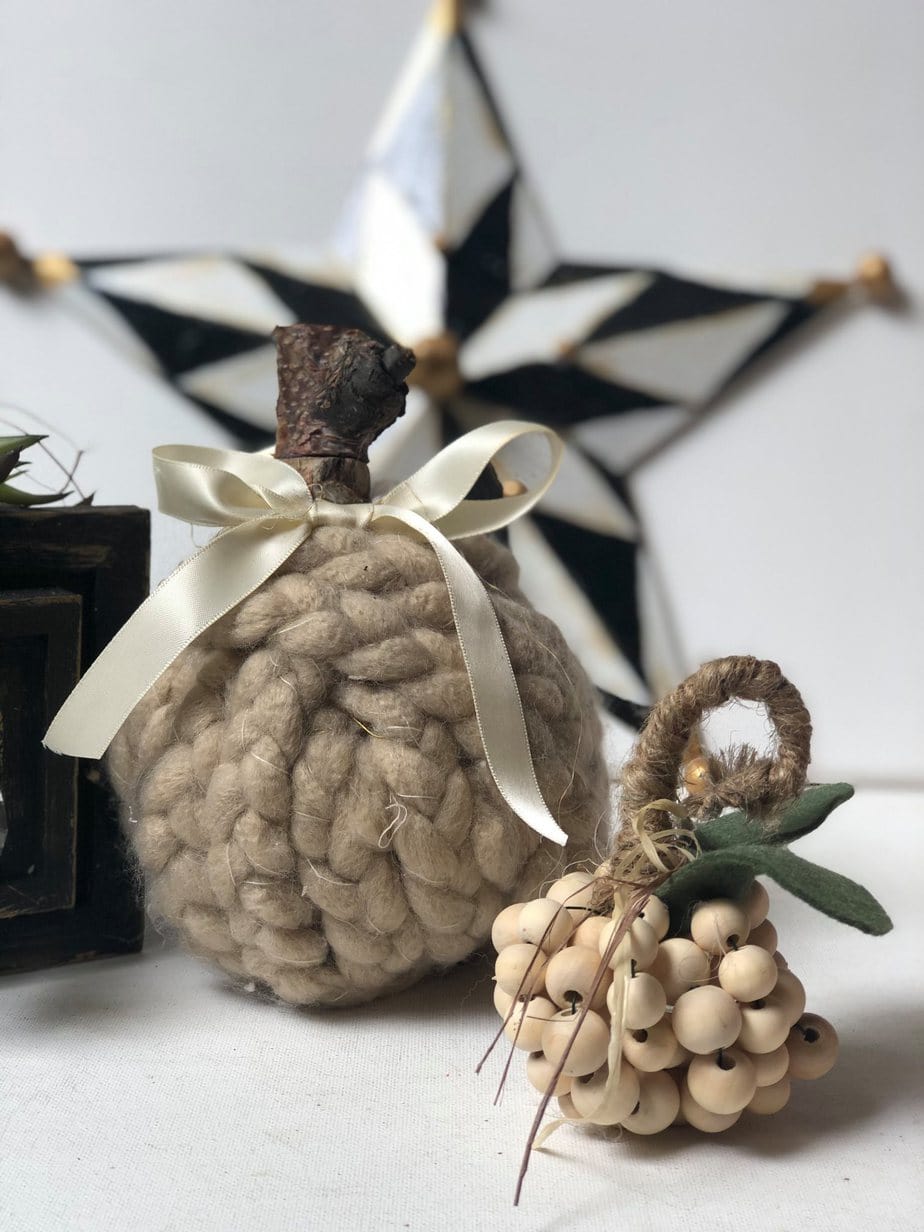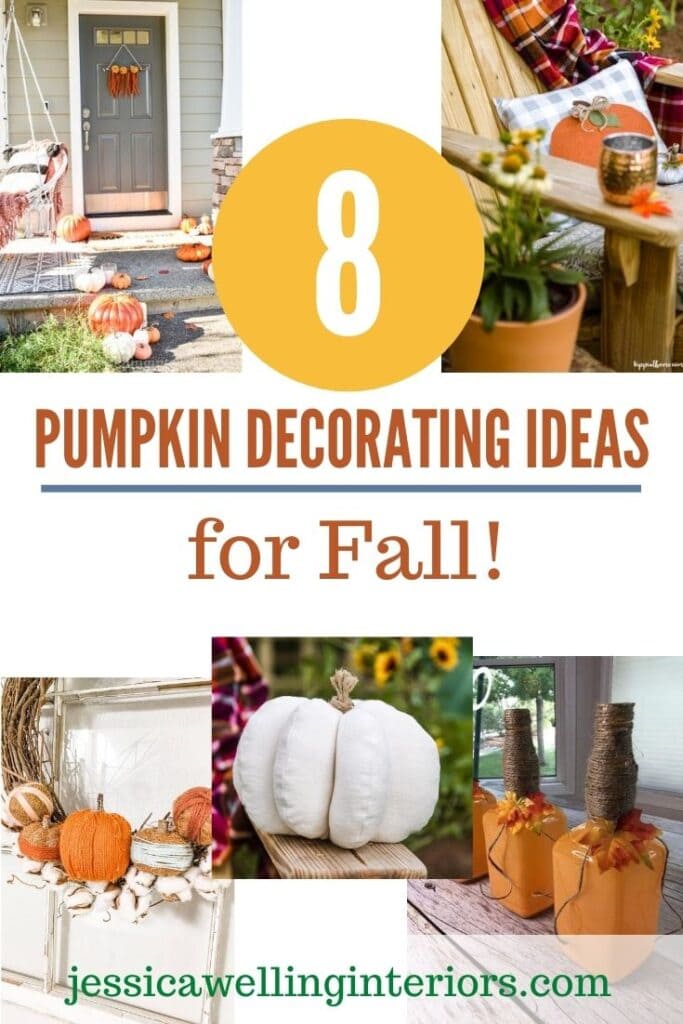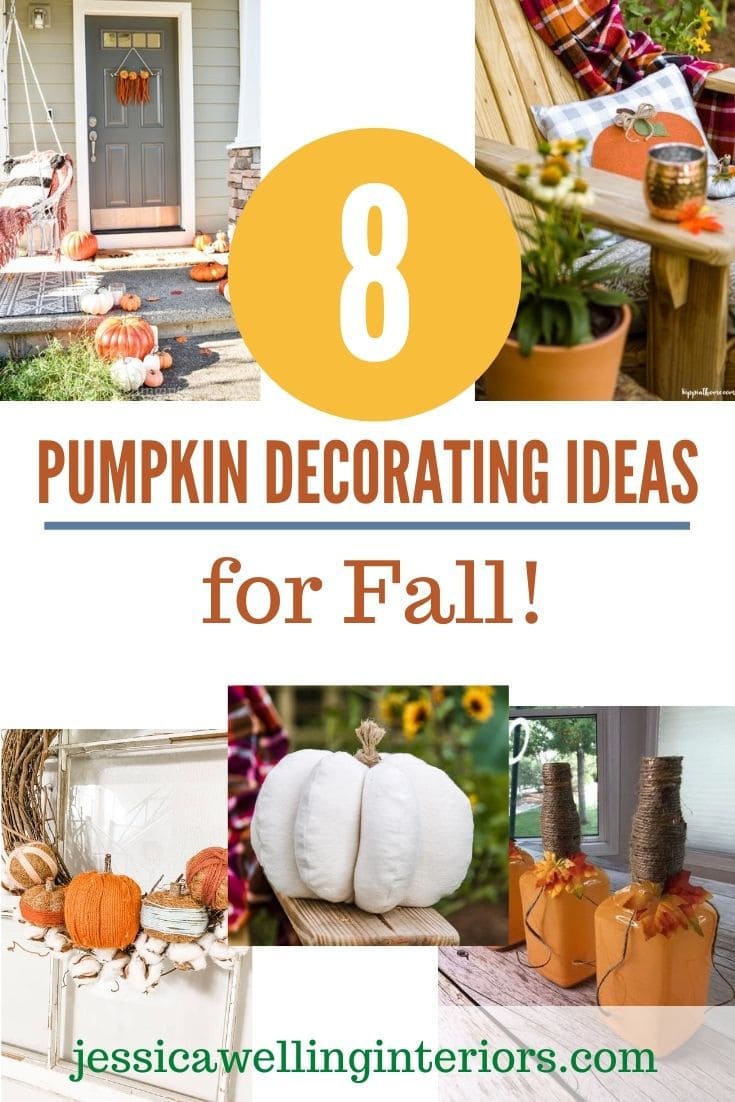 More Fall Decorating Ideas…
50 Cheap & Fun Halloween Pillows & Pillow Covers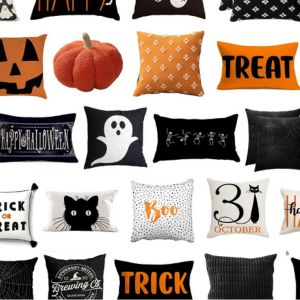 Modern Painted Pumpkins: DIY Fall Decor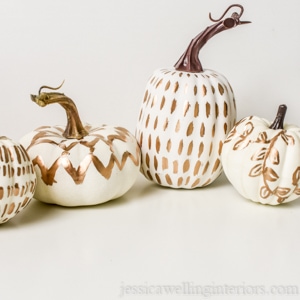 Make a Super-Easy Pumpkin Centerpiece!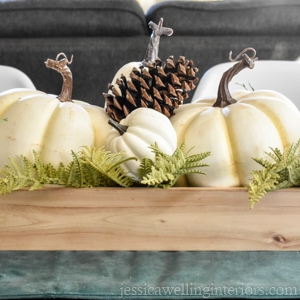 Cheap Modern Throw Pillow Covers for Fall