Hi! I'm Jess
I'm so happy you're here!
I'm an interior designer, fearless DIYer, and single mama to two sweet girls and one crazy dog.
I want to inspire and teach you to create a home you love. And you don't have to wait for the kids to grow up to do it!
The Latest From The Blog…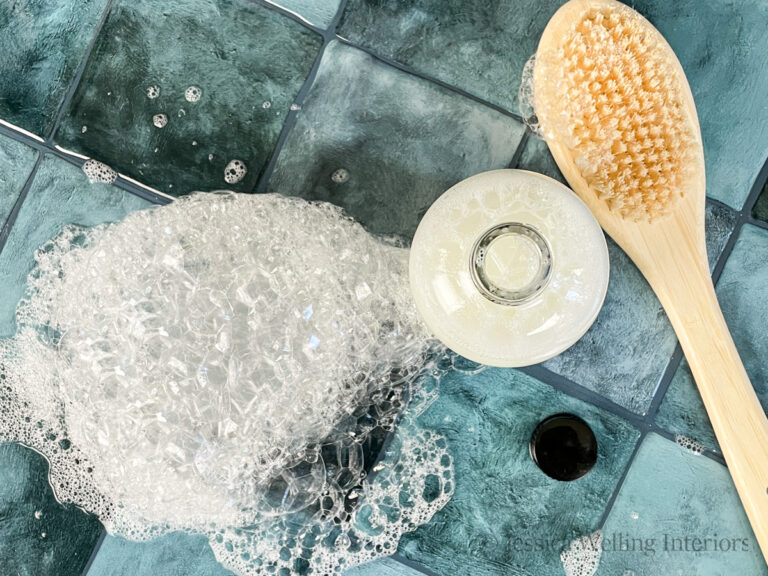 Learn how to make bubble bath with this quick and easy 4 ingredient recipe and no harmful chemicals. Making your own bubble bath is fun and easy. It's a great project for the kids to help with too. And there's no better way to relax at the end of a long day than a nice…
10 Home Office Design Mistakes to Avoid!
Shop My Favorite Home Office Products…
Home organization has to be practical and make sense for you and your household. These are the systems that work for my very messy family.