Hi! I'm Jess
I'm so happy you're here!
I'm an interior designer, fearless DIYer, and single mama to two sweet girls and one crazy dog.
I want to inspire and teach you to create a home you love. And you don't have to wait for the kids to grow up to do it!
The Latest From The Blog…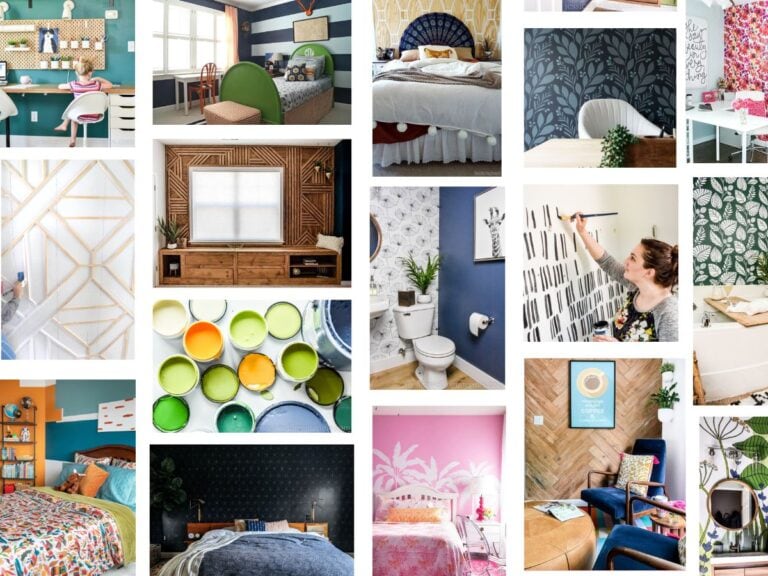 Get inspired with these affordable DIY accent wall ideas, from paint, to wallpaper, to wood planks and hand-painted murals. I am a huge fan of accent walls, which you'll notice the moment you walk in my front door and see the giant jungle mural in my entryway! Let's talk about this fun and versatile interior…
10 Home Office Design Mistakes to Avoid!
Shop My Favorite Home Office Products…
Home organization has to be practical and make sense for you and your household. These are the systems that work for my very messy family.