Hi! I'm Jess
I'm so happy you're here!
I'm an interior designer, fearless DIYer, and single mama to two sweet girls and one crazy dog.
I want to inspire and teach you to create a home you love. And you don't have to wait for the kids to grow up to do it!
The Latest From The Blog…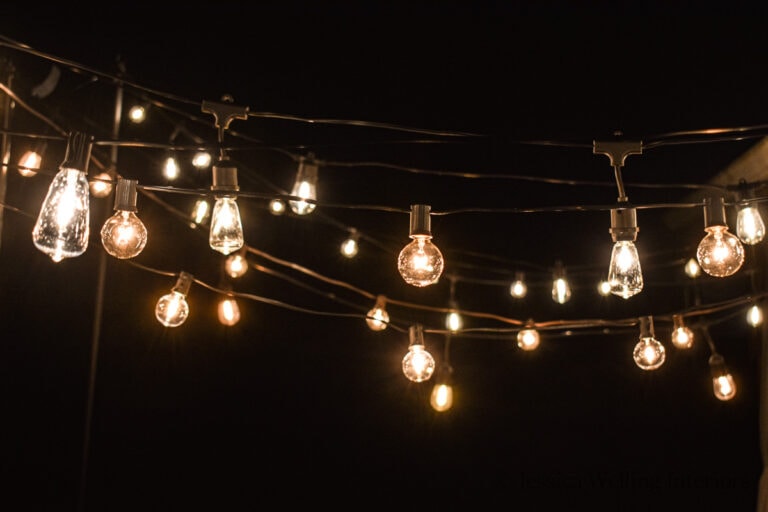 I purchased & tested 20 different sets of outdoor string lights in my own backyard to find the very best string lights. You can't go wrong with outdoor string lights! (Actually that's not true… one of the brands I tested didn't work straight out of the box). But my point is string lights are wildly…
10 Home Office Design Mistakes to Avoid!
Shop My Favorite Home Office Products…
Home organization has to be practical and make sense for you and your household. These are the systems that work for my very messy family.