How to Create a Thanksgiving Table Setting
Can you believe it's almost Thanksgiving??? And of course, that means it's time to start thinking about how you're going to set and decorate that table! I'll walk you through how to create a Thanksgiving table setting step-by-step.
This post was originally published on Ideas for the Home by Kenarry.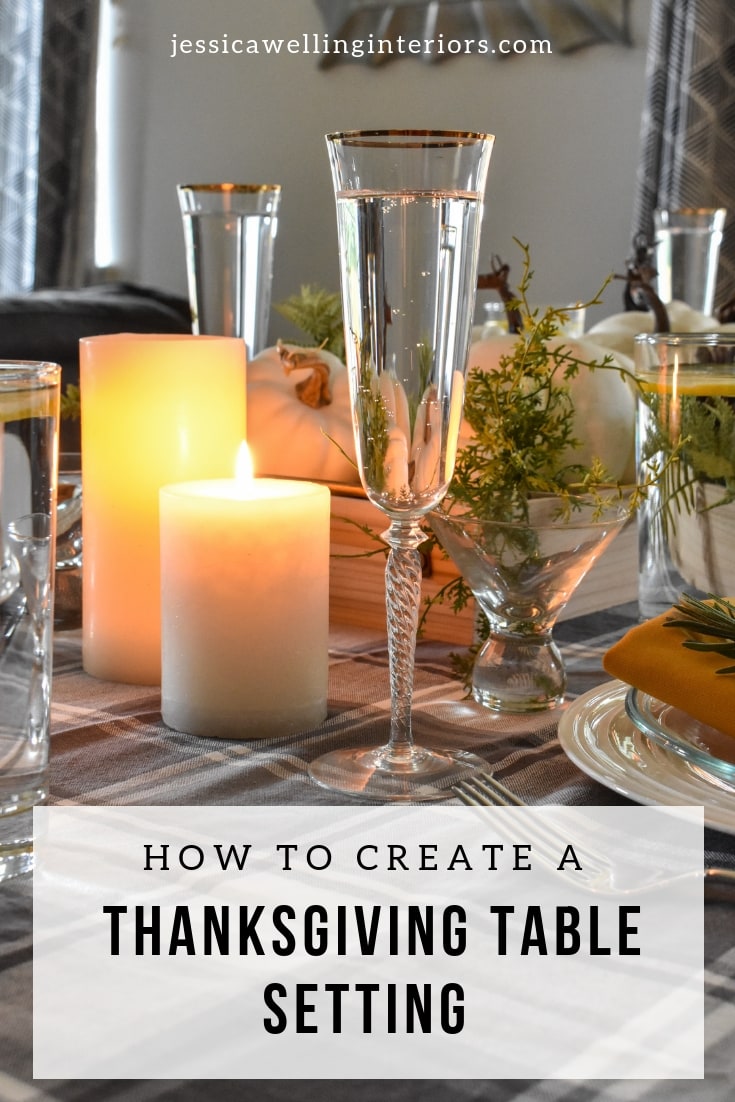 how to create a Thanksgiving table setting
1. start with a runner or tablecloth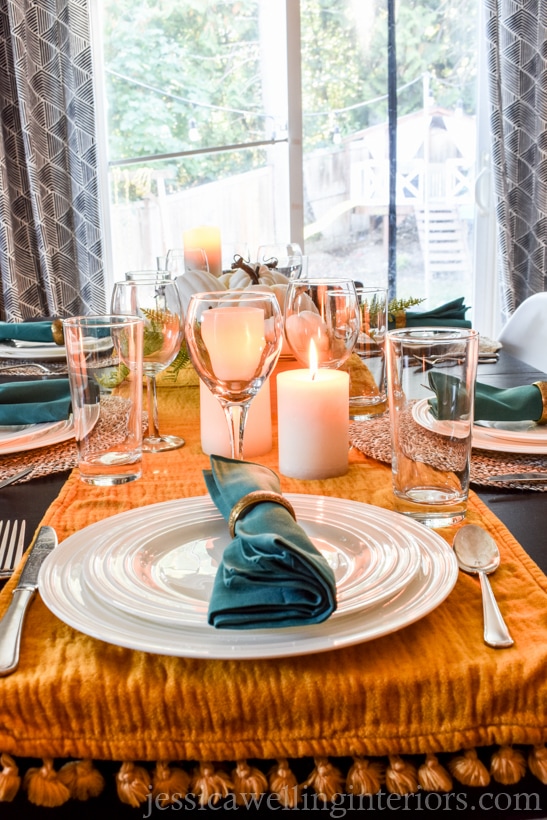 A runner is great if you've got a beautiful tabletop that goes with your decor. If not, a tablecloth is perfect. The other reason you might choose a tablecloth (or multiple tablecloths) is if you're combining tables to seat a crowd.
2. create a centerpiece
I made this super-easy white pumpkin centerpiece to use as casual Fall decor, and it's perfect for my Thanksgiving table as well. Check out the quick tutorial here. My table is long and skinny, so I used a long skinny centerpiece. If your table is round or square, something more compact might be a better choice.
I think it's important to have a low centerpiece- this goes for any season or event. What's the point of all sitting down together to enjoy a feast if you can't see each other over a giant tower of pumpkins?
And what's the point of making a beautiful centerpiece if it has to be moved once you sit down to eat?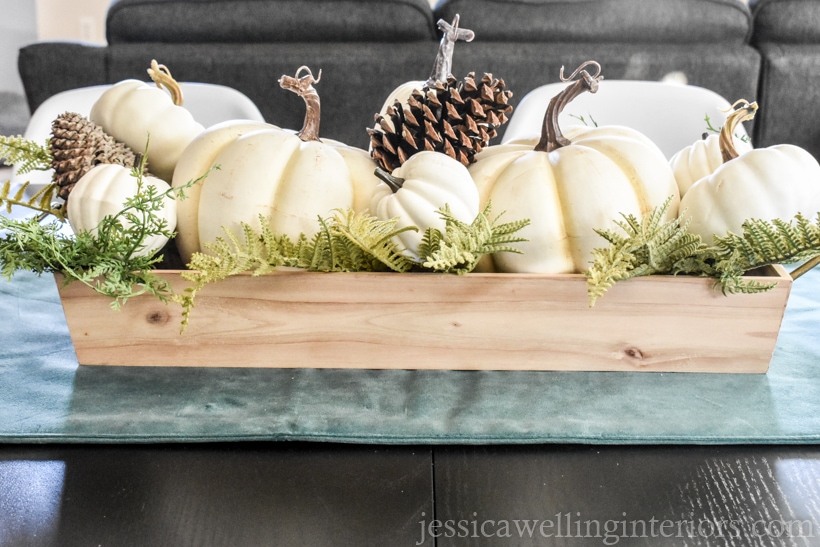 Since Thanksgiving is all about abundance and nature, I like to include as many natural elements as possible on my table- they can totally by faux natural elements.
The centerpiece has foliage and pumpkins, the tray is wood, and I'm going to pull in more natural elements with napkin rings, chargers, etc.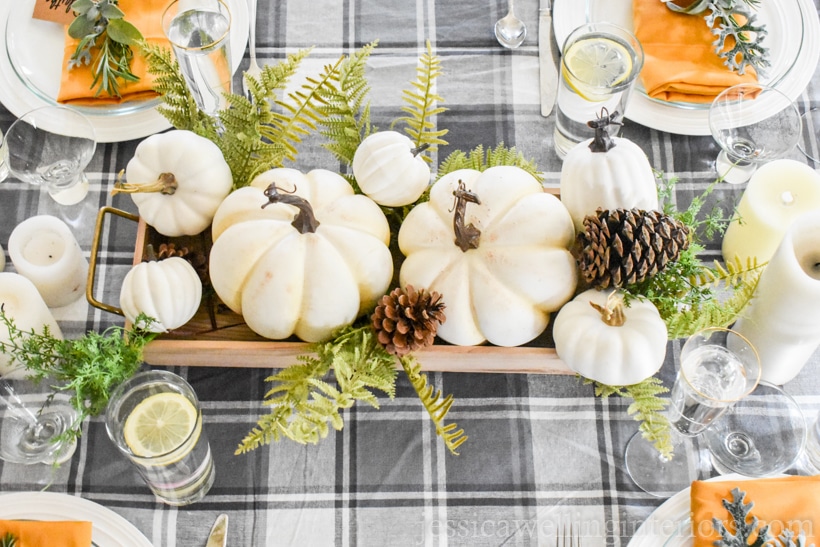 3. layer your place settings
Layers are what make a Thanksgiving table setting interesting. So next we're going to play around with patterns, colors, and textures to make the table pop.
Start with a placemat or charger, then add a large plate, and then maybe a salad plate on top of that. If you have china, try layering it with other more casual dishes.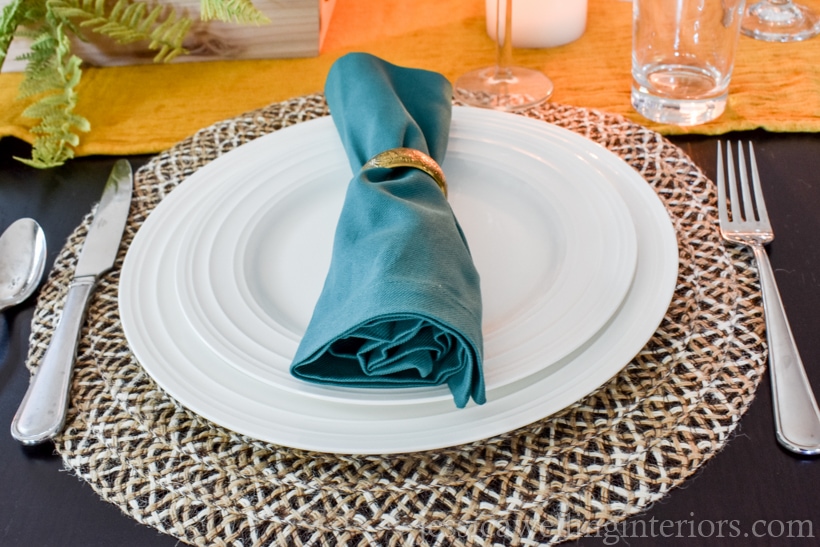 4. make each place setting special
Here are a few ideas to add a personal touch to each guest's spot: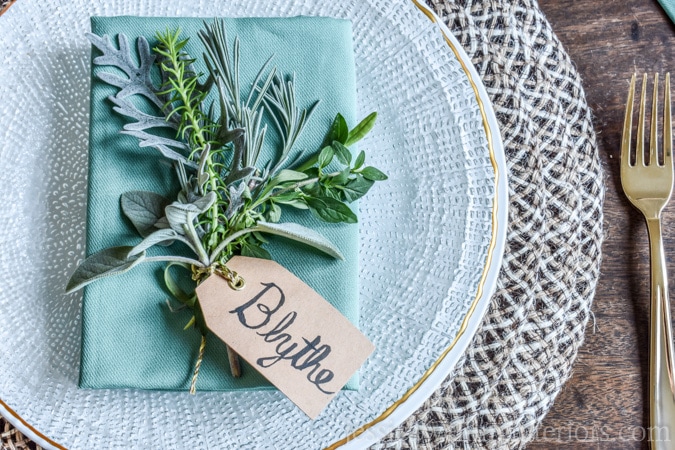 cloth napkins I love to use colorful cloth napkins! These buffet napkin sets from World Market come in every color. It's my secret ambition to own the whole collection! (Shhhhh don't tell Peter- he'll be happier if he doesn't know)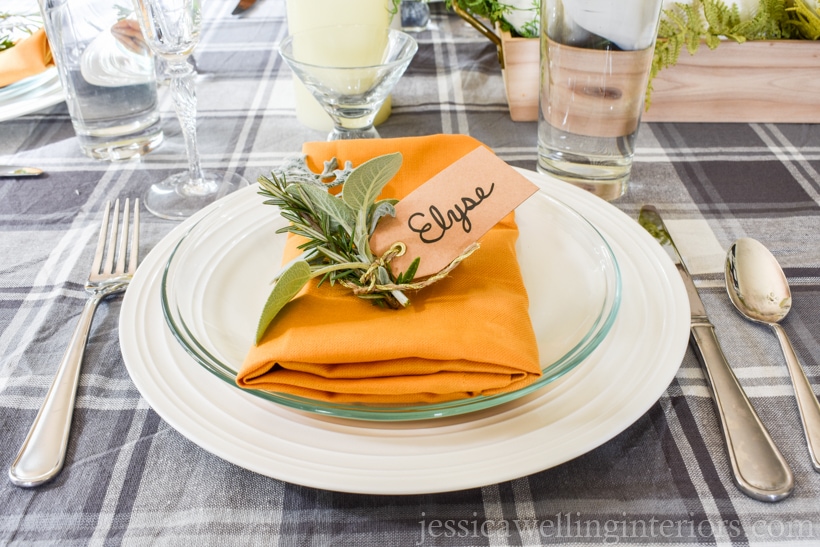 something special on each plate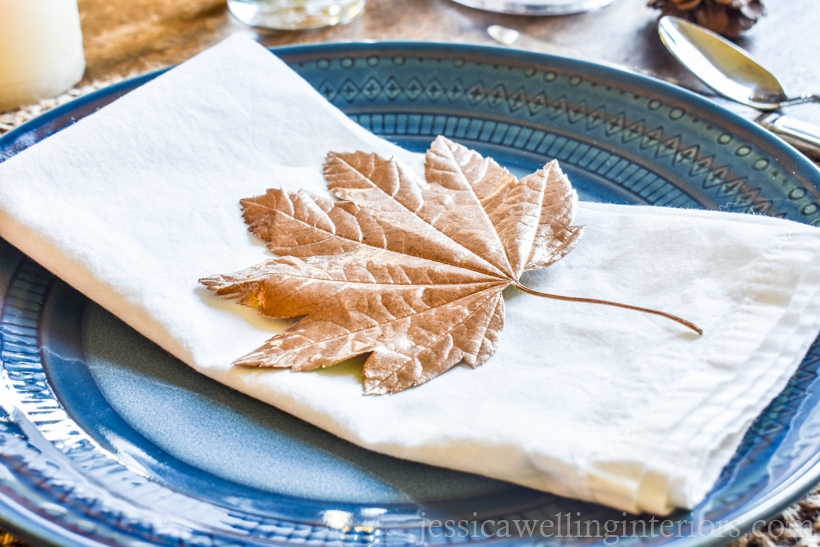 5. The more glassware, the better!
I love to use glassware- especially when there will be candles because the glasses will sparkle and make the whole affair feel fancy!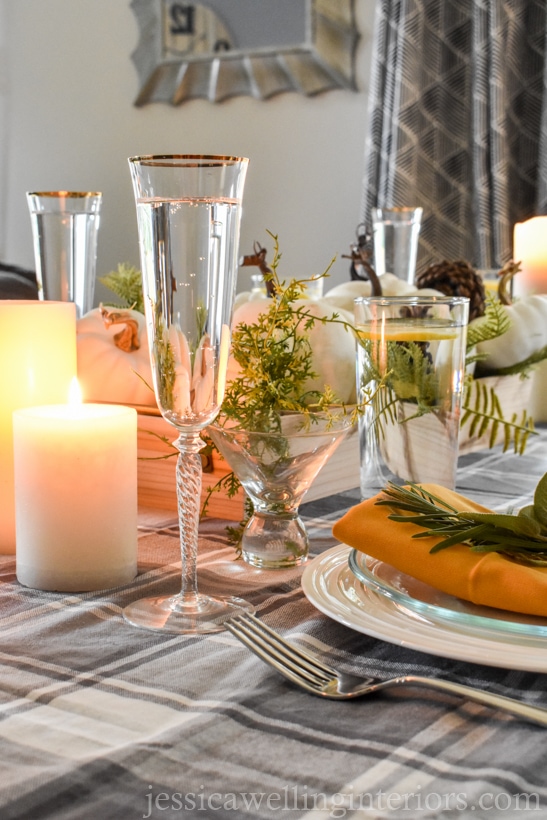 6. lighting is so important!
Any fancy table setting needs candles to feel complete. I often use battery-operated candles, especially when there are small children involved. I like to have candles at multiple heights across the table to create visual interest.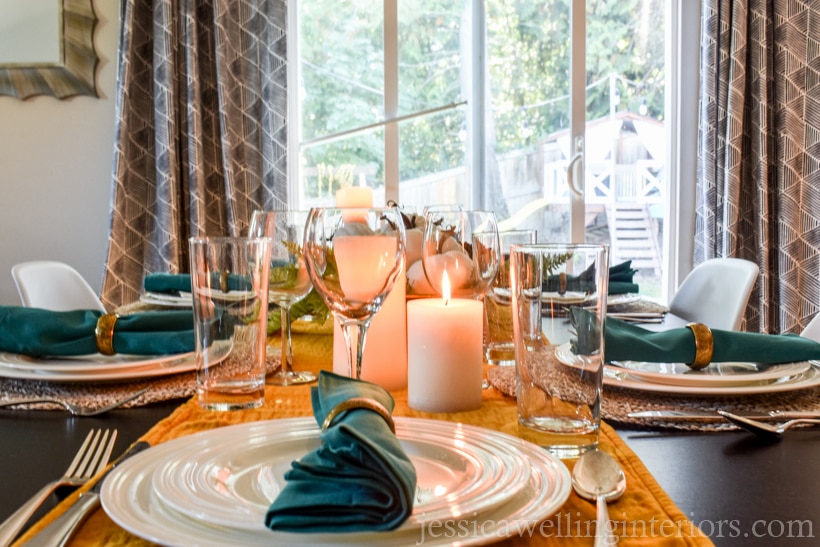 a final note…
If at all possible, try to get the table set and decorated the day before all the chaos hits! Or at least in the morning during commercial breaks in the parade. Happy Thanksgiving!!!
More thanksgiving ideas…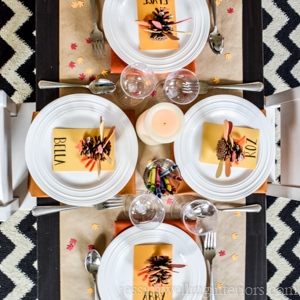 Super-Easy White Pumpkin Centerpiece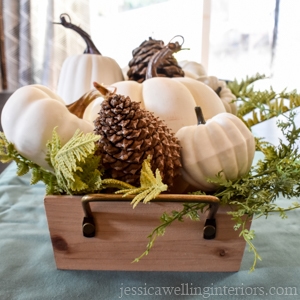 Simple Place Card Holders with Fresh Herbs