Make a Super-Easy Pumpkin Centerpiece!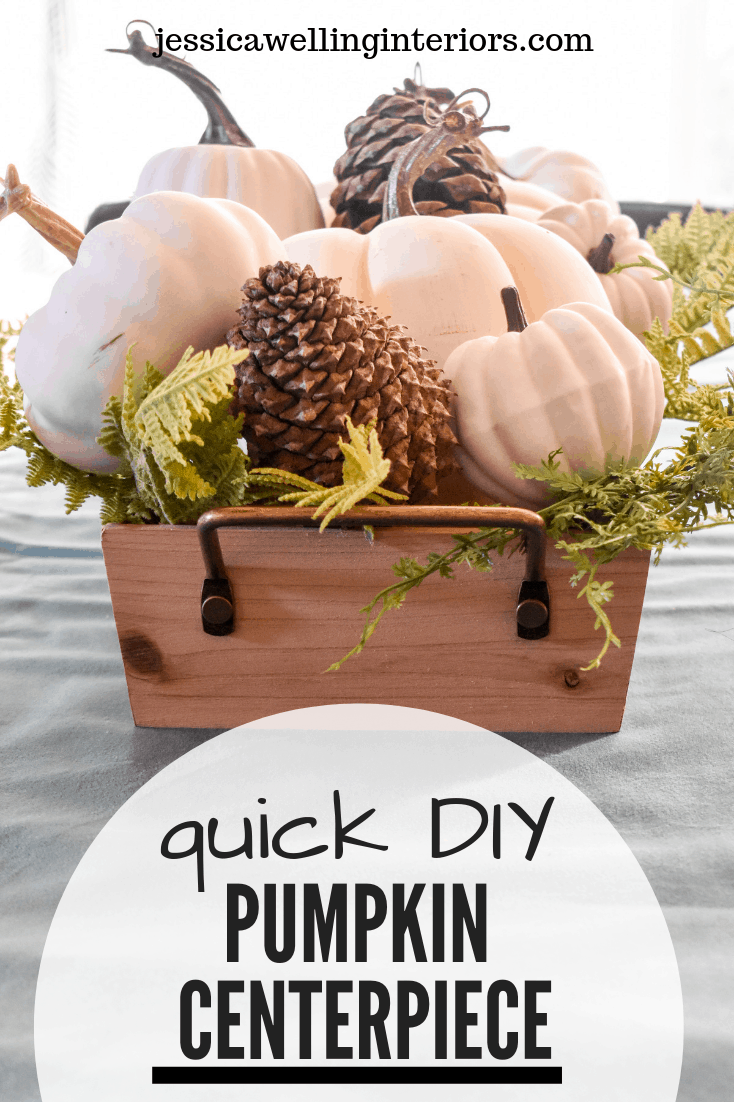 Today I'm going to show you how to make this super-easy white pumpkin centerpiece. It's really just a matter of arranging some pumpkins and foliage in a tray- seriously anyone can do this!
And it's going to do double-duty. It will serve as a casual everyday centerpiece for Fall, and then we'll dress it up for Thanksgiving!
Some of my people are short and so we need a very low centerpiece so everyone can see across the table. I've also got some very messy eaters, so simple is good since we are constantly cleaning the table.
How to Make a White Pumpkin Centerpiece
Here's What You'll Need:
A tray (I have a long skinny table, so this long, skinny tray from Hobby Lobby was the perfect shape and size! And only $5 on sale). I can think of a lot more ideas for this tray in the future too!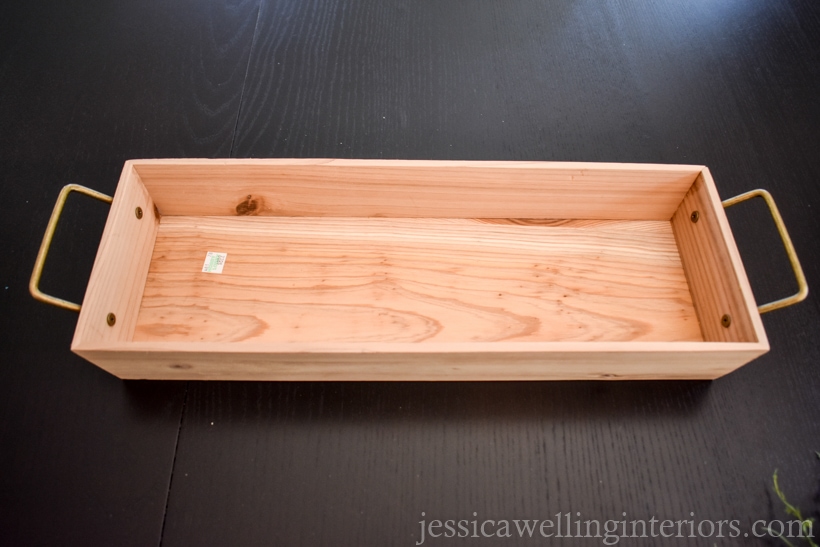 pumpkins of different sizes (I'm using white faux pumpkins from Hobby Lobby and Jo-Ann Fabrics. Everything will be at least 50% off this time of year. You could use real ones if you prefer, or use orange.)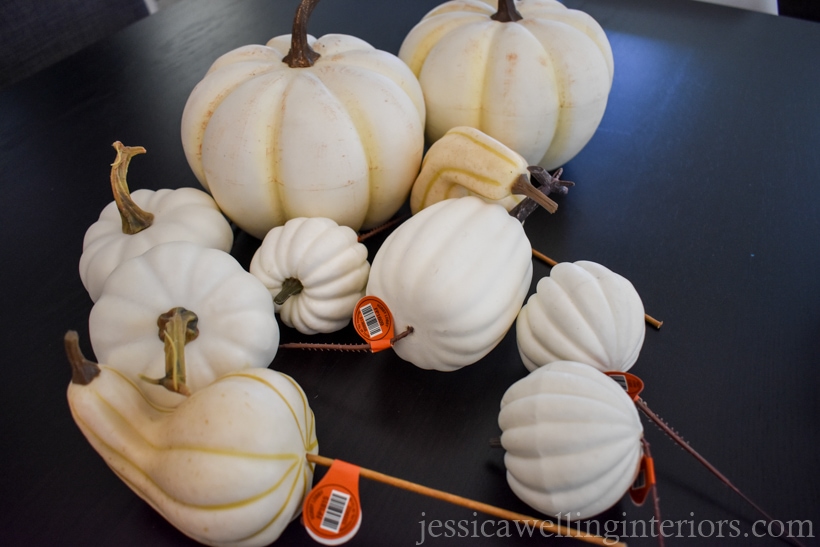 4-6 foliage pieces (I'm using 3 ferns and 3 of something else- not sure what this plant is called). I got mine at Hobby Lobby for about 80 cents each.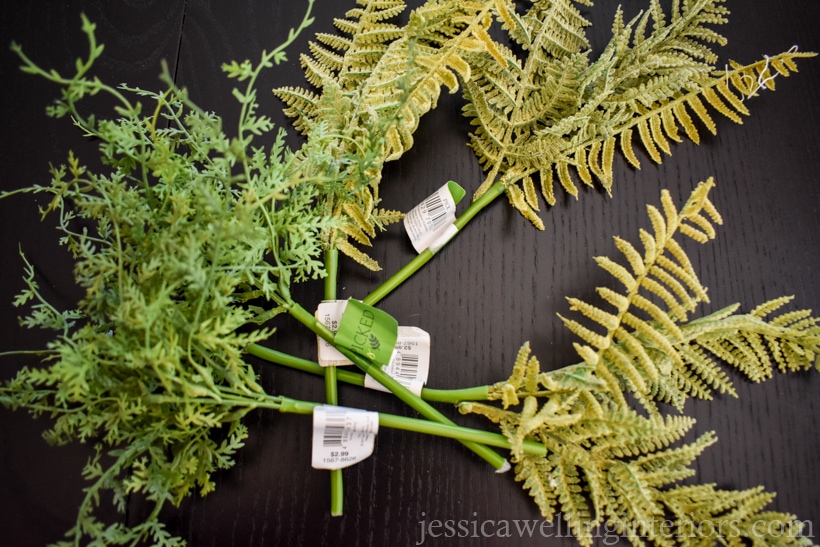 Let's Get Started…
Start by arranging the foliage in your tray. It's okay if they flop out for now- the pumpkins will help hold them in place later.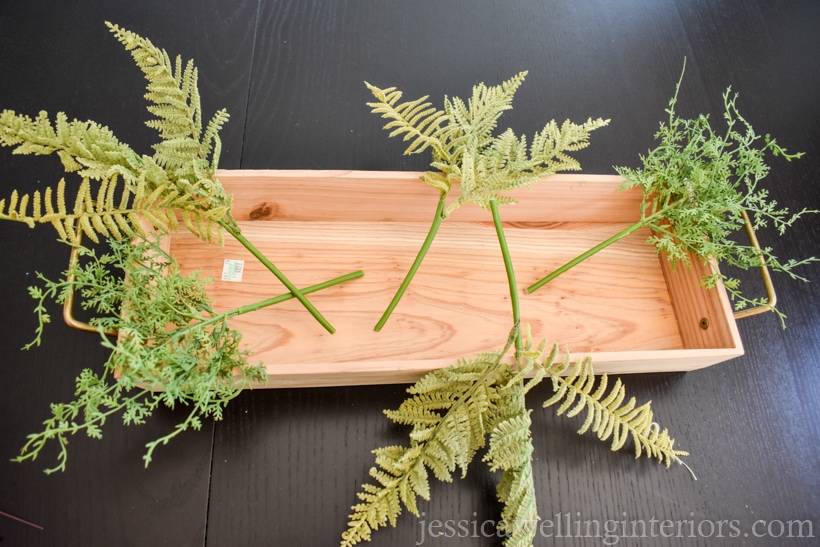 2. Add the biggest pumpkins.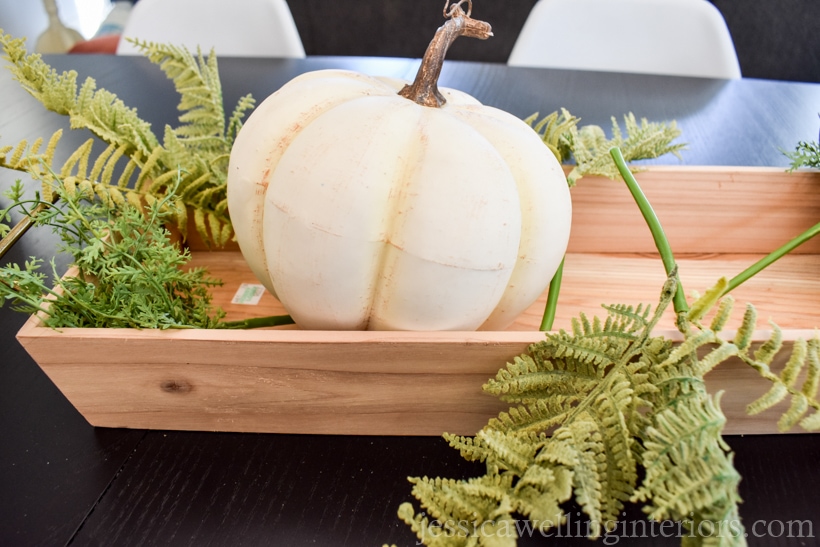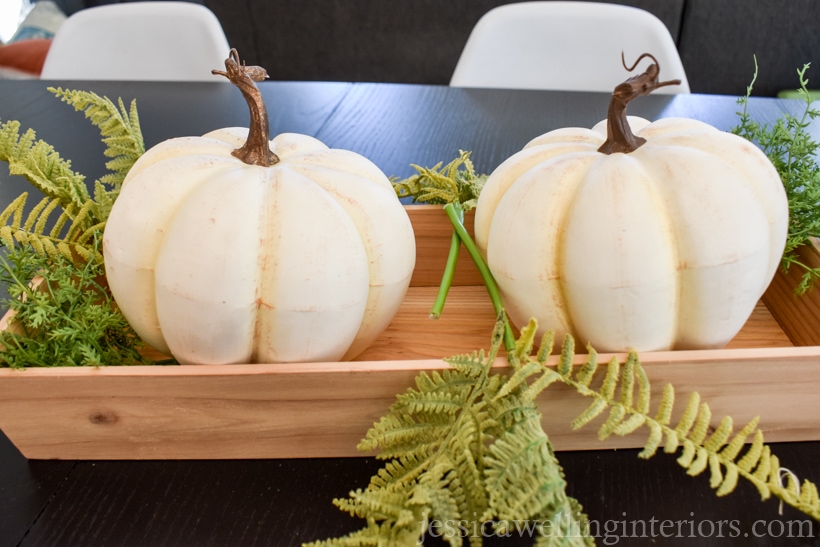 3. Next, place the next-biggest pumpkins, and then the smaller ones. If your pumpkins came with skewers to help hold them in place, you can decide whether that is helpful. If it is, great. If not, these are easy to remove by either pulling them out or cutting them off.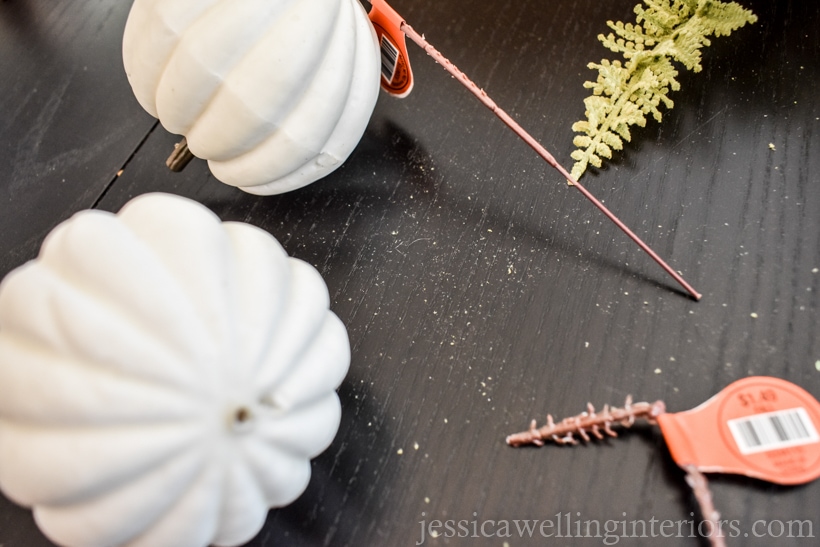 4. Add a few pine cones if you like, and you're done! You could hot glue this whole thing together if you want- it would certainly make moving it around easier. I didn't glue mine because I see more possibilities for this wood tray!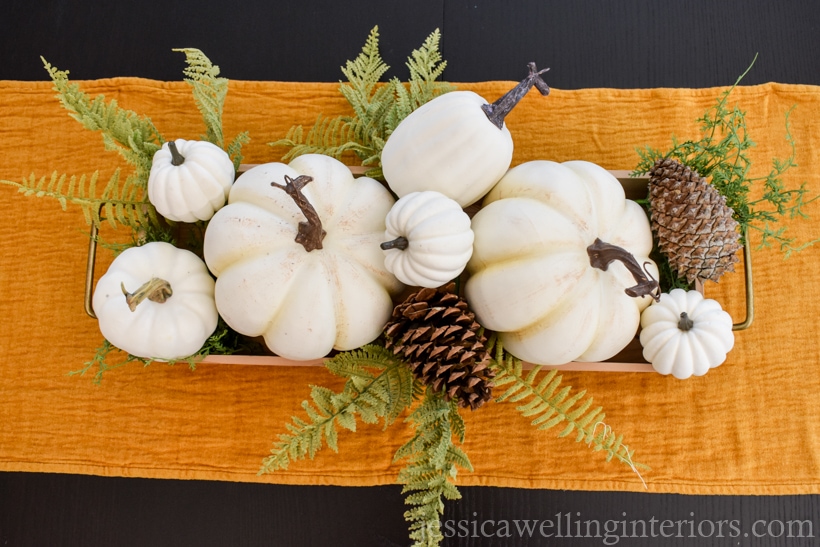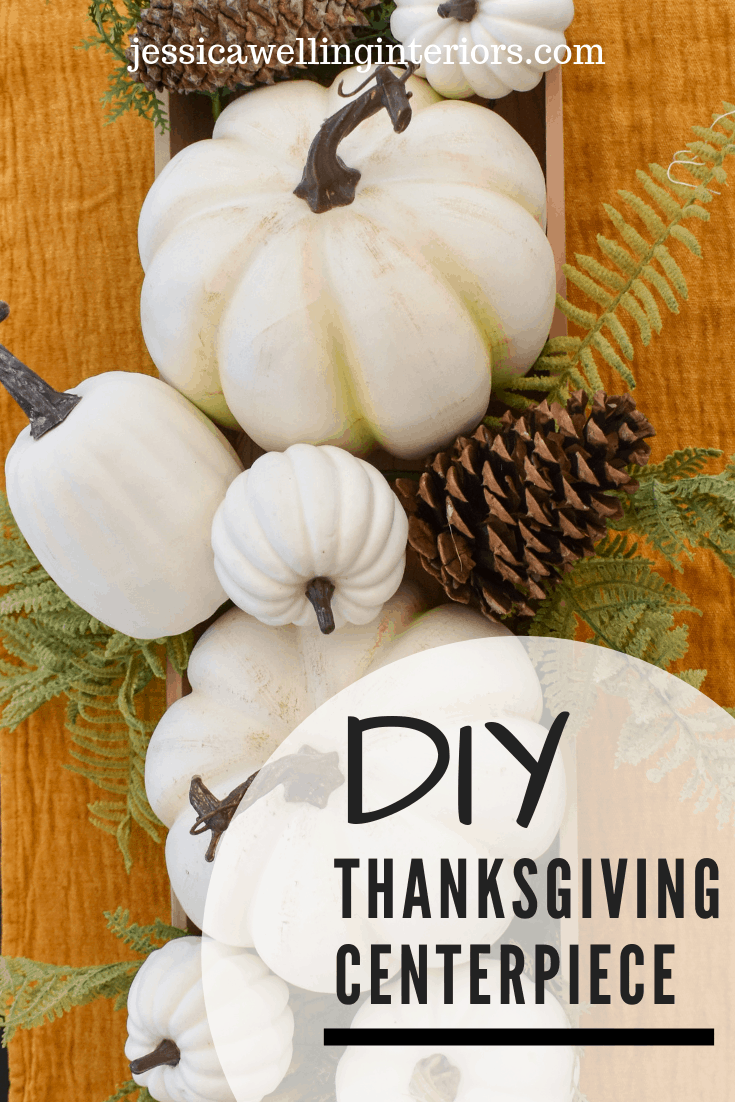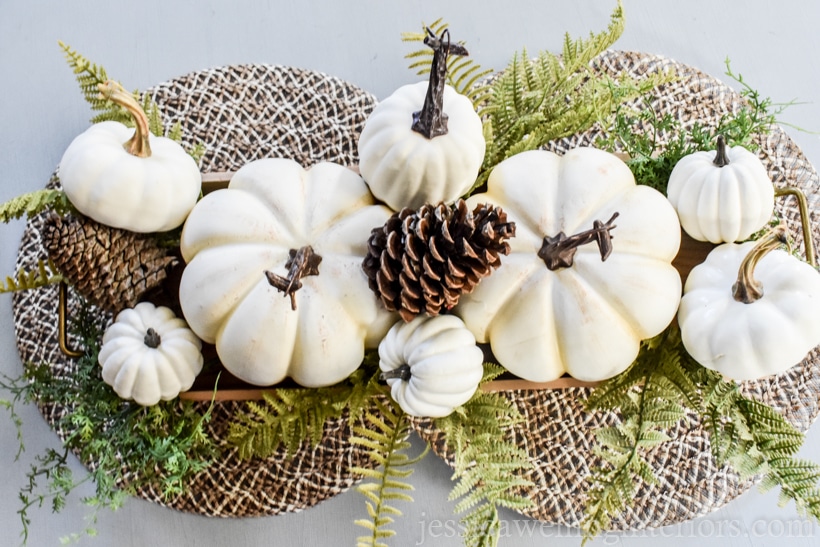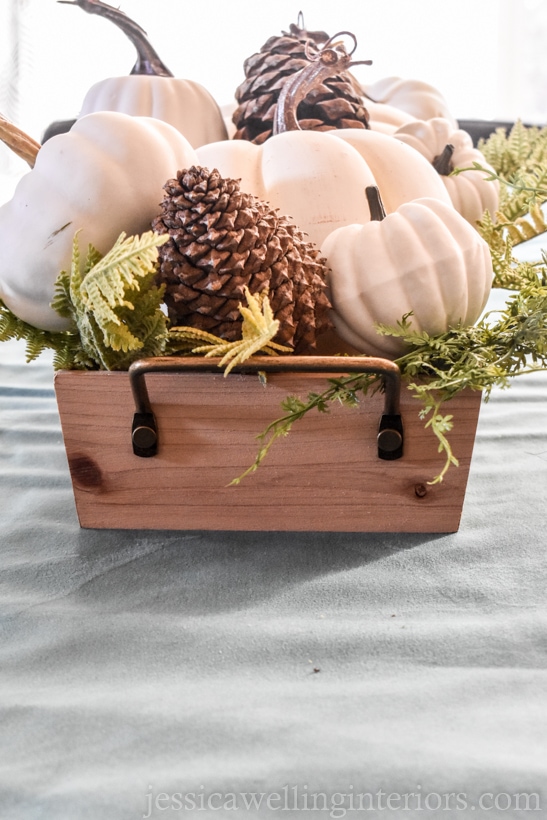 See, I told you it would be easy! Add a fun table runner for some color, or let it stand alone.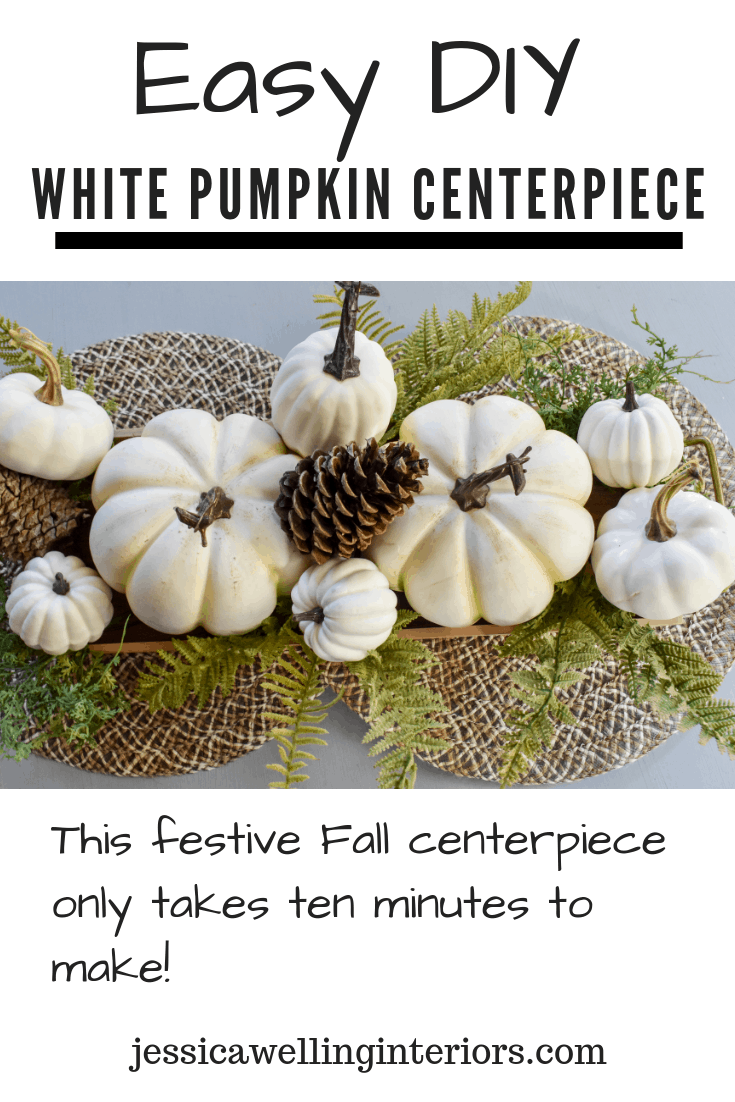 more fall decor ideas…
How to Create a Thanksgiving Table Setting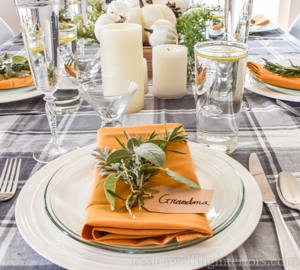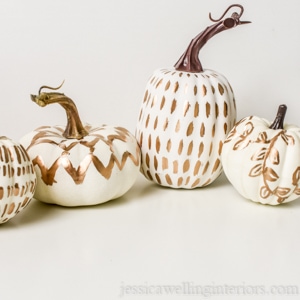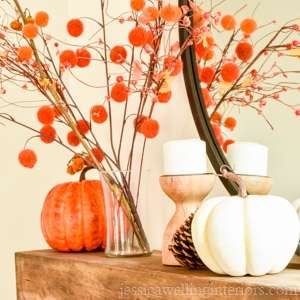 Cheap Modern Throw Pillow Covers for Fall!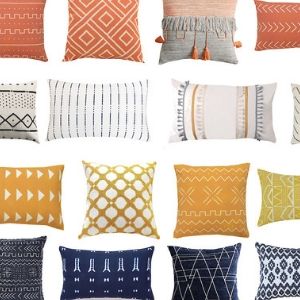 Cozy Up for Fall: Gorgeous Throws to Warm Up Your Living Room!