Set a Super-Fun Thanksgiving Kids Table!
I think we all know the feeling of being relegated to the Thanksgiving kids table… sort of an afterthought once the grown-ups realized there wouldn't be enough room at the big people's table. I guess it was okay, as long as there were some cousins to sit with- and our own bottle of sparkling cider!
This week I'm so excited to be teaming up with 20 talented designers to bring you a whole gallery of Thanksgiving table inspiration. And today is my day! You can check out the other gorgeous designs at French Creek Farmhouse.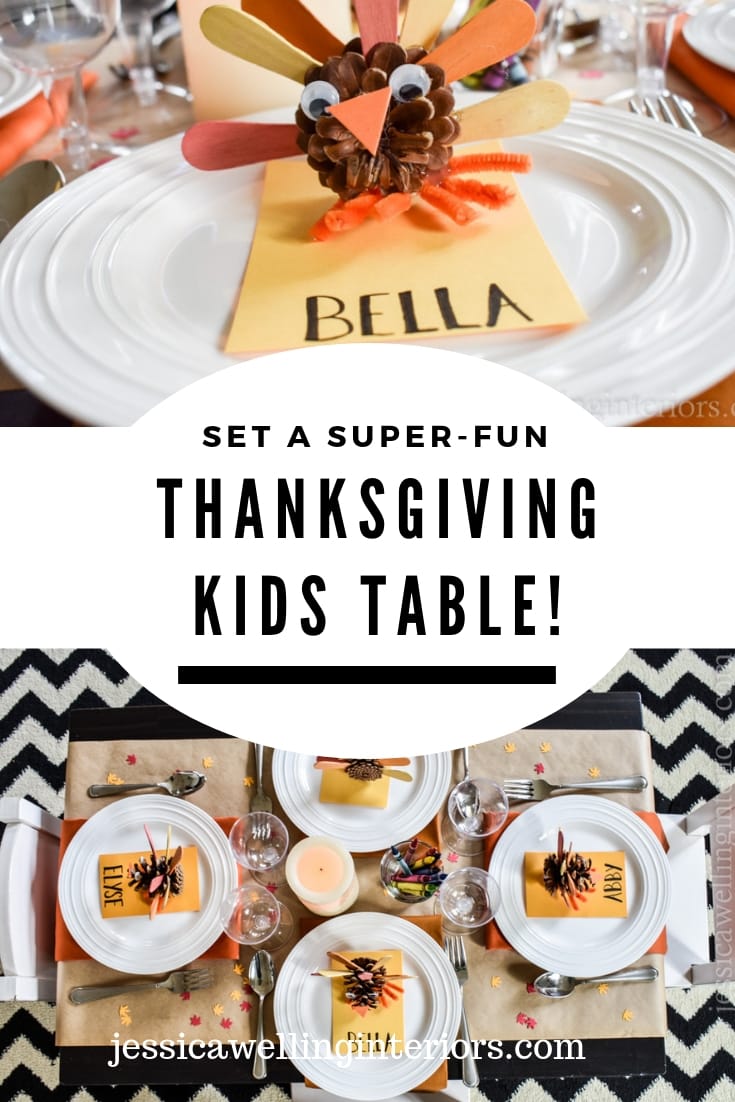 Growing up, I didn't mind sitting at the kitchen bar with my sister and cousins too much… but all the food was in the dining room. So that was kind of a problem. I'm not sure we can do anything about that… but what if the kids table was the coolest and funnest table? Today I'm going to show you how to set a super-fun table that any kid would be thrilled to sit at!
1. Paper table runner.
I started with a brown wrapping paper runner cut to size. This will give the kiddos something to color if they get bored. White paper would work great here too!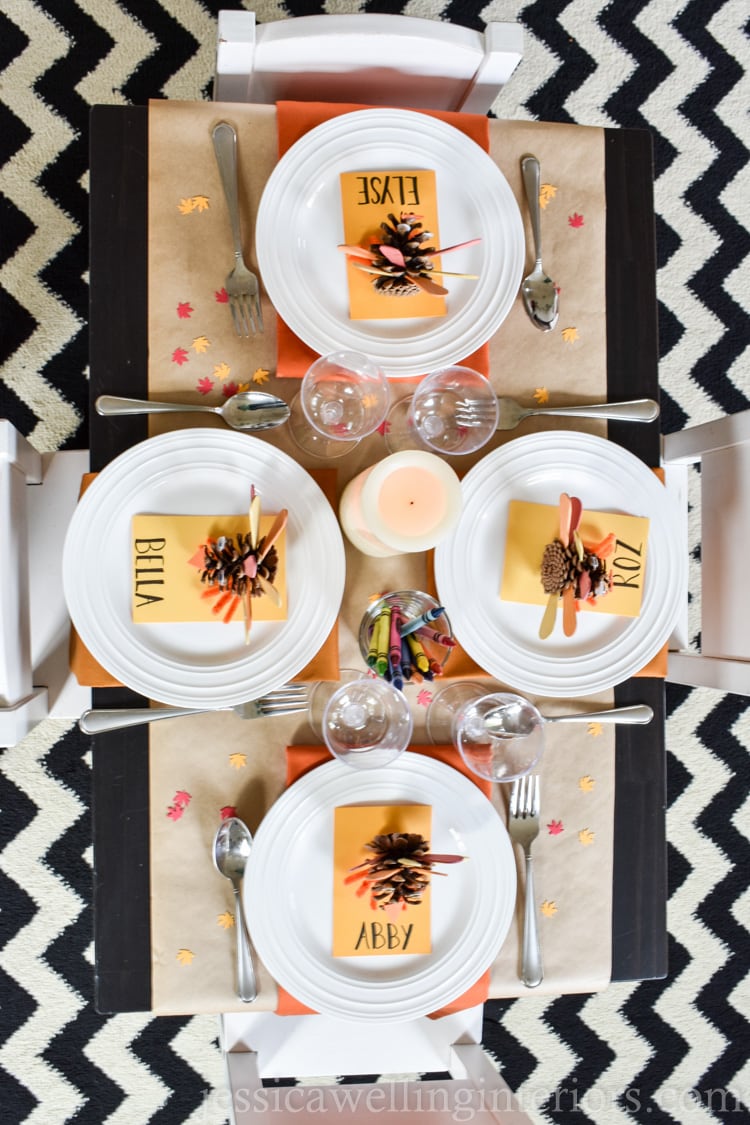 +
2. Cloth napkins.
I love using cloth napkins for fancy dinners- and if you're a kid they feel pretty grown-up. Don't you think? I used my favorite buffet napkin sets from World Market in flame orange and nutmeg spice.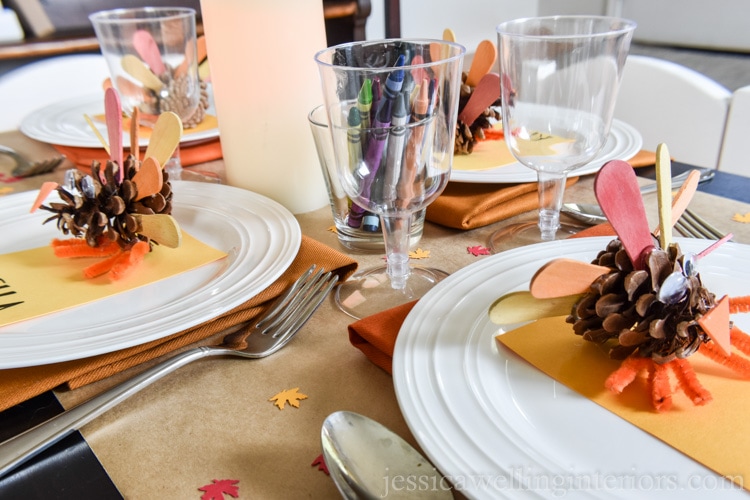 3. Plates & silverware
These salad plates from my everyday dish set make great kid dinner plates. I found a six-pack of these plastic goblets at the dollar store. I want this table to feel a little bit grown up with a bottle of sparkling cider! That is, a bottle of sparkling cider to be poured by a grown-up.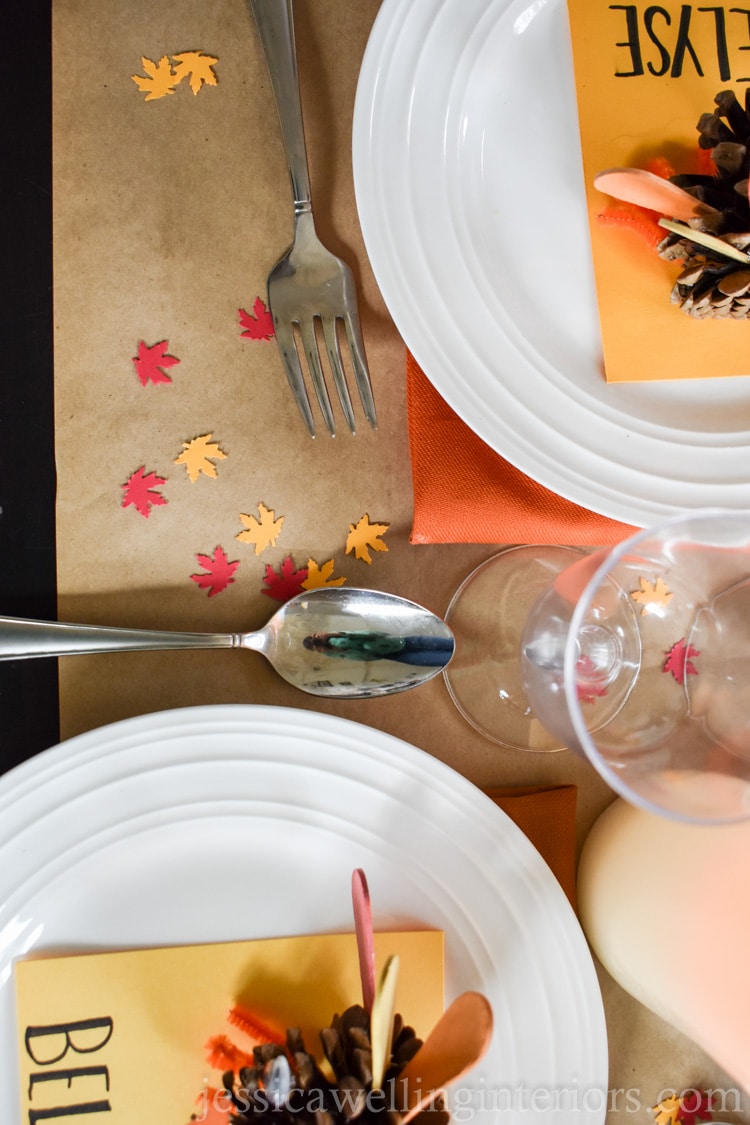 3. Place cards
I just got a new hand lettering workbook and this was my first attempt. I'm loving the book so far- it's easy and fun and I'm excited to try more techniques! And these are my favorite drawing pens. I made big place cards out of yellow card stock to sit under the turkeys and add a bit more color to the table.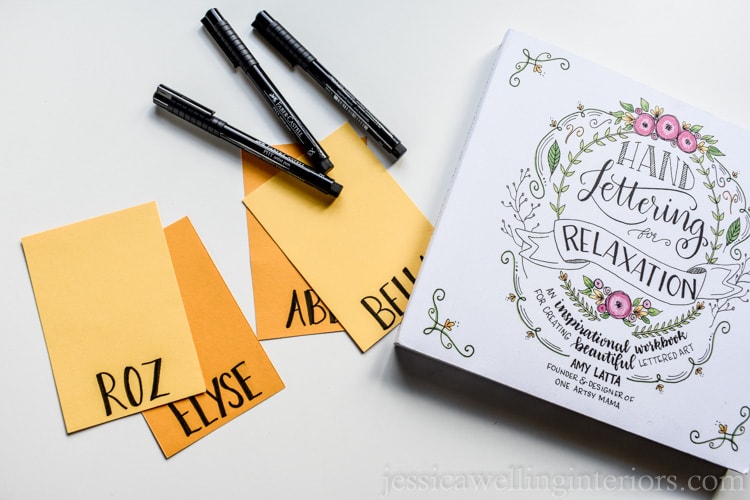 4. Pine cone turkeys
This was a simple craft with a hot glue gun, some colored popsicle sticks, google eyes, a triangle of fun foam, and pipe cleaners. It's pretty self-explanatory, right? This would be fun to make with the kids ahead of time, and it could be done with a different type of glue if necessary.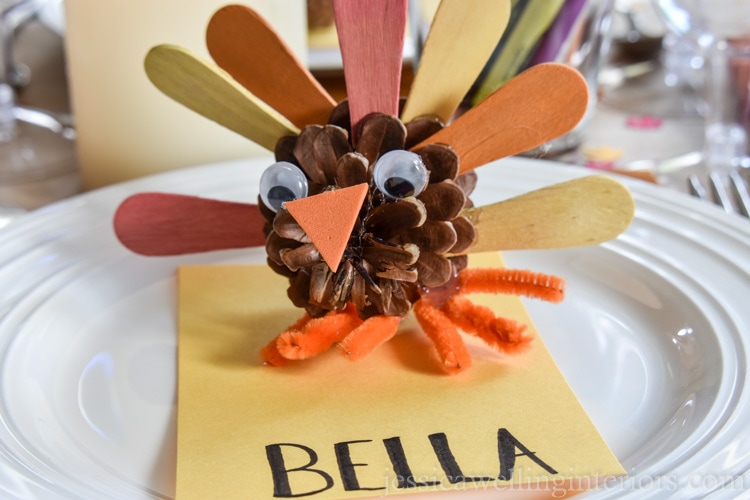 Finishing Touches…
Last, but not least, I added a small glass of crayons, a flameless candle, and some leaf-shaped confetti to finish the look.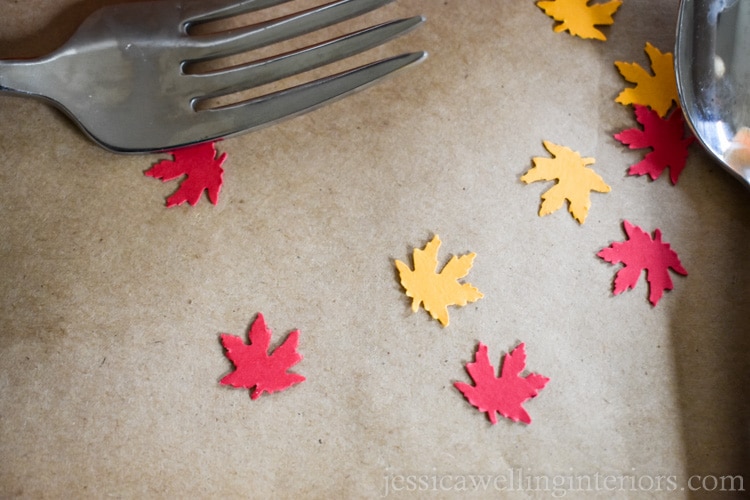 And there you have it. A boring, thrown-together kids table is a thing of the past! My girls are so excited for real Thanksgiving with their cousins now!
Did you enjoy this post? Please share the love and pin it!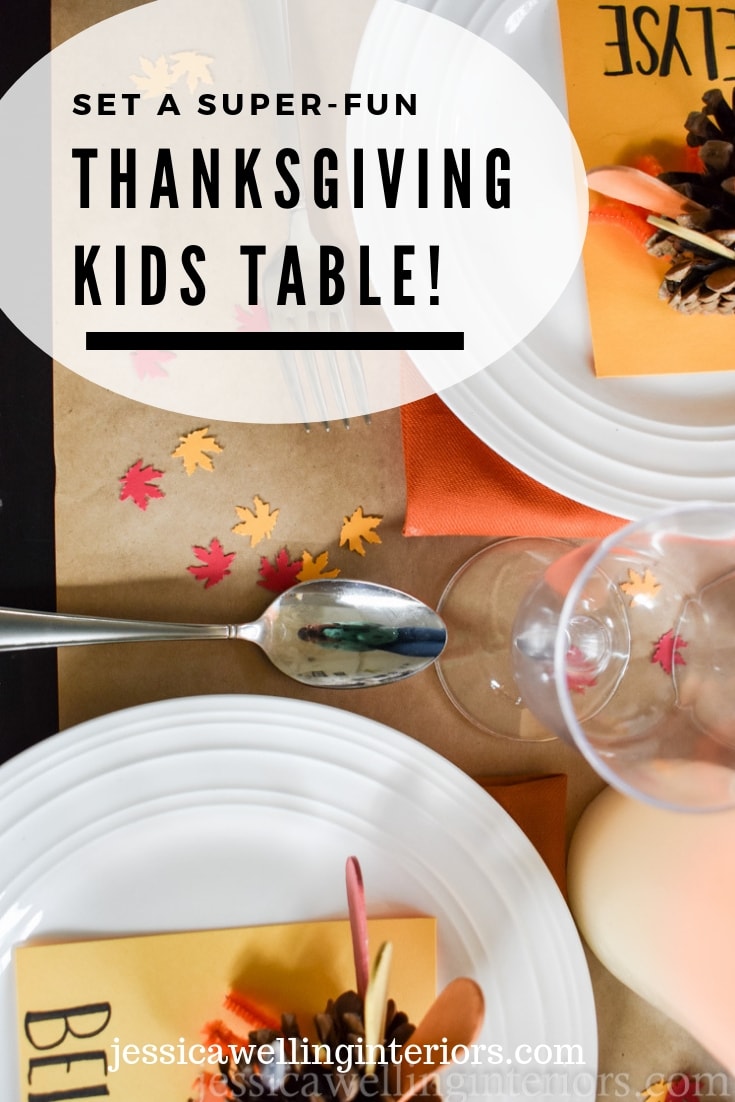 more thanksgiving ideas…
6 Steps to Create a Thanksgiving Table Setting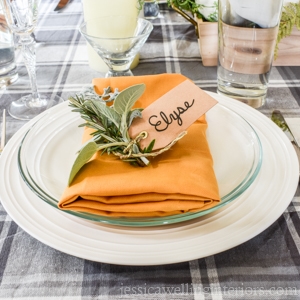 Create and Easy Pumpkin Centerpiece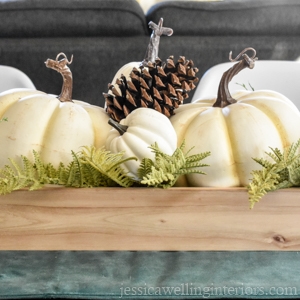 Place Card Holders with Fresh Herbs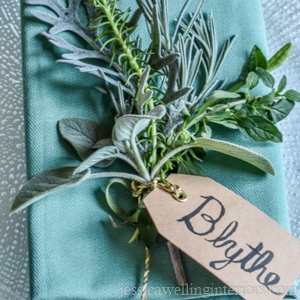 And please be sure to check out the beautiful tablescapes from my fellow designers at French Creek Farmhouse!