Build this ultra-easy and inexpensive DIY fire pit in your backyard in 20 minutes or less, using concrete blocks.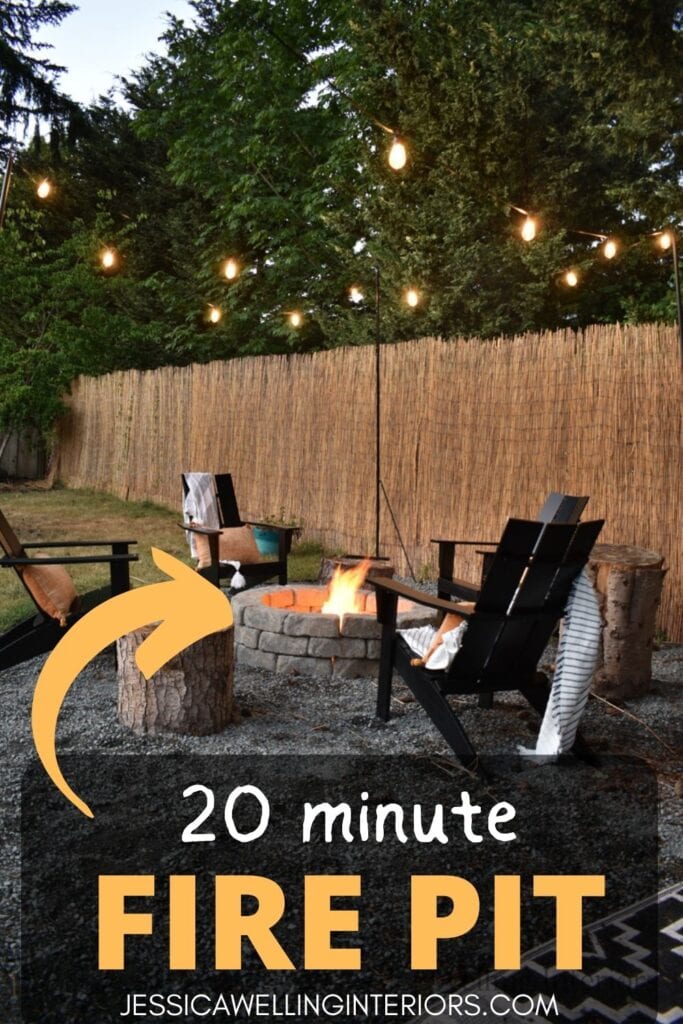 Today I want to share an ultra-simple tutorial for a quick and easy DIY fire pit. The girls and I love roasting marshmallows, and our backyard was just begging for a fire pit. We've actually built this same pit at each of the three houses we've lived in, plus my parent's beach house.
Backyard Fire Pit Location
I'm building this fire pit on a gravel patio, but you can also build one on a cement or paver patio or directly on grass, dirt, or sand. Just be aware that many cities and counties have regulations about the distance the fire pit needs to be from a house or other buildings, fences, and trees.
Materials
I think this may be my shortest supply and tool list ever!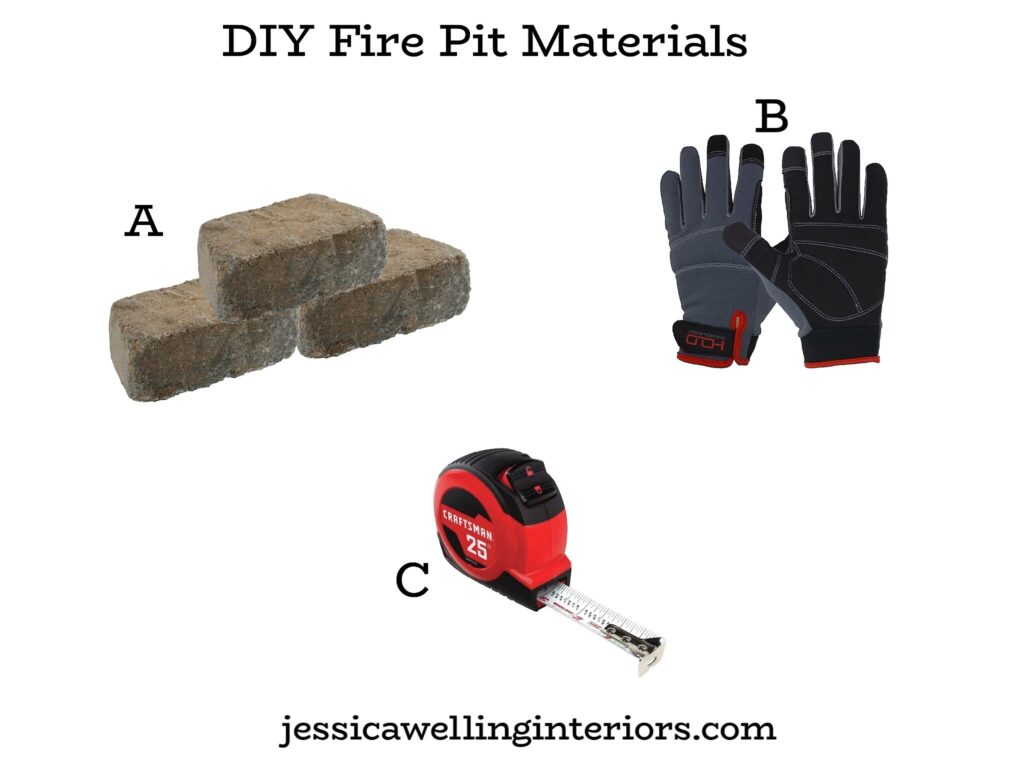 A. trapezoid-shaped retaining wall bricks (I'm using 36 of these ones from Home Depot. I believe Lowes carries a similar product)
B. work gloves
C. tape measure
Directions
1. Find the center.
I want to leave space for a circle of chairs around the outside of the firepit.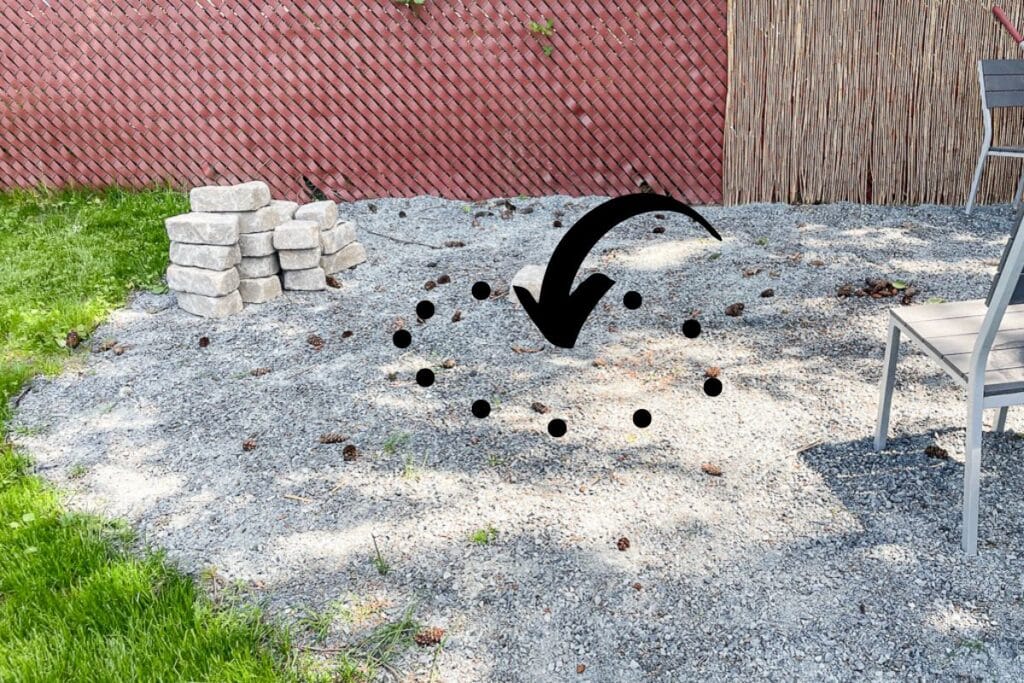 2. Lay out the first ring.
The blocks I'm using are trapezoid-shaped and intended to make curved retaining walls. It takes 12 of these bricks to make a complete circle.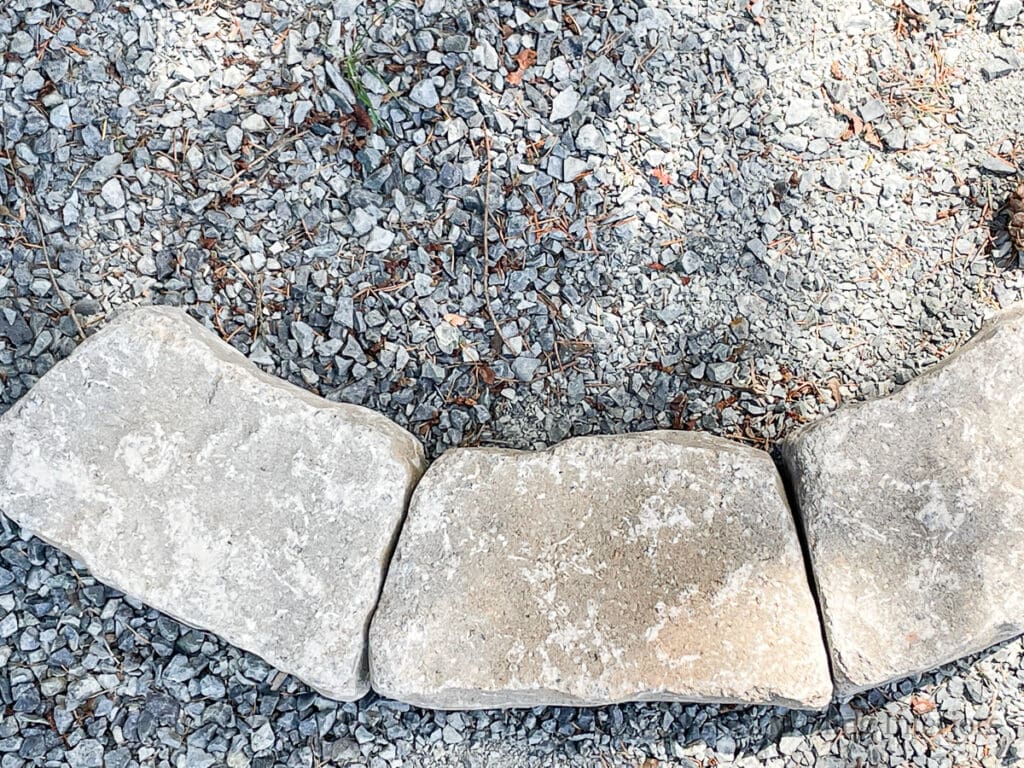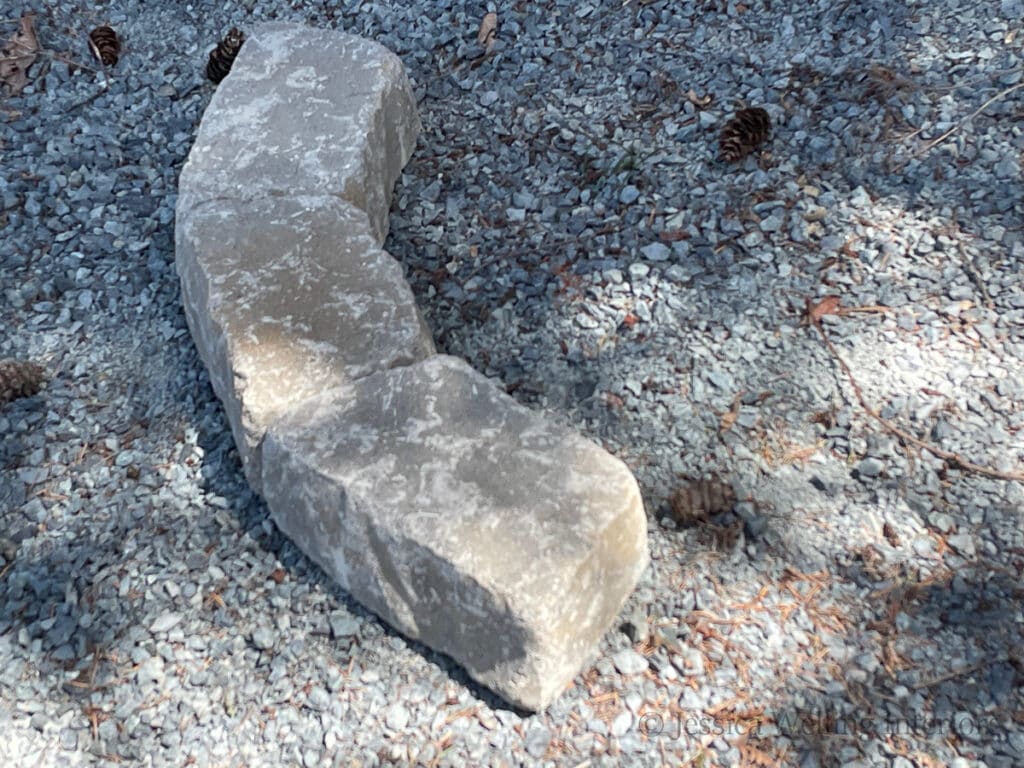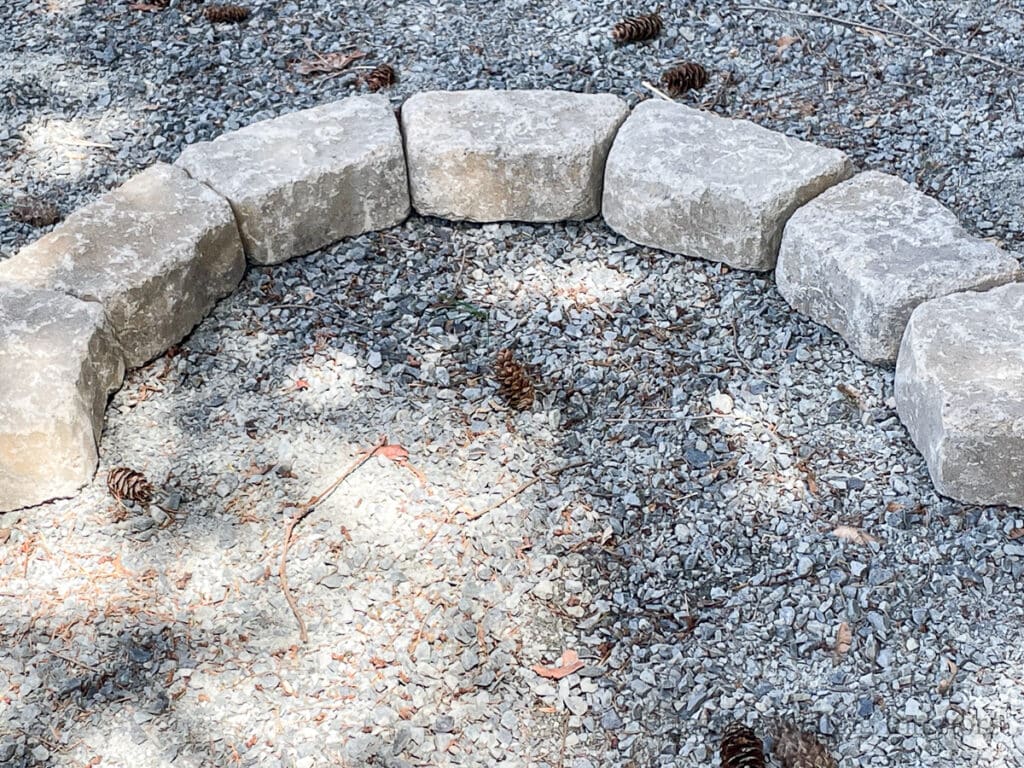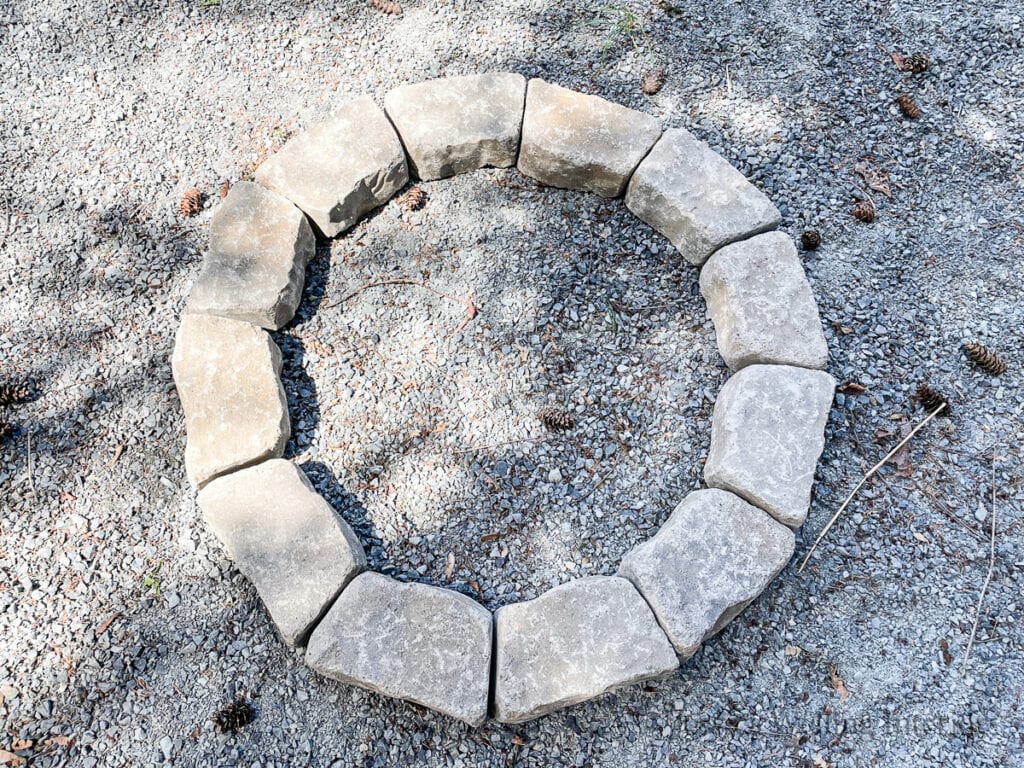 3. Stagger the bricks for the second layer.
Place the first block so that it's centered on top of one of the seams, and continue this so you have a classic brick pattern.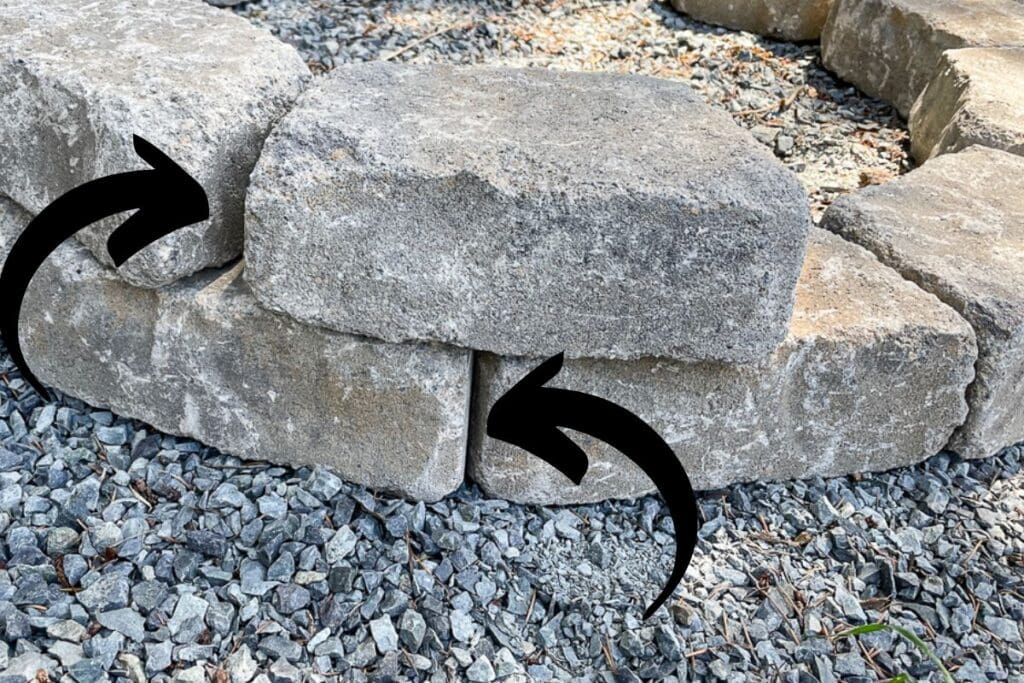 Continue stacking the bricks for the entire second layer.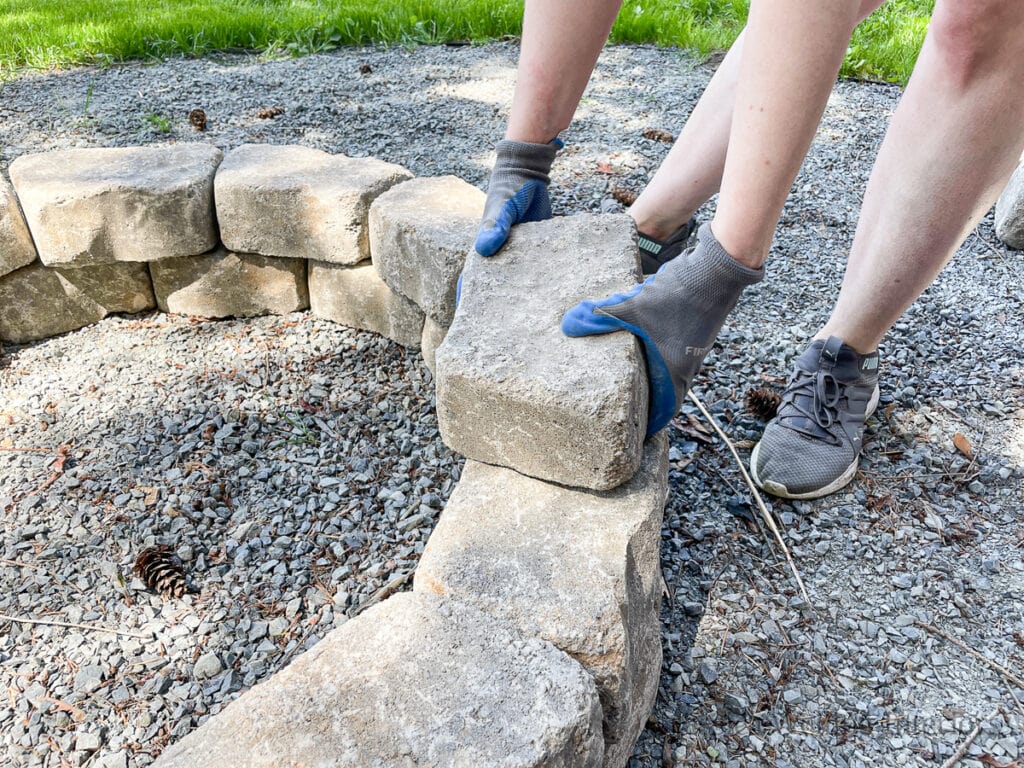 4. Stack the third layer.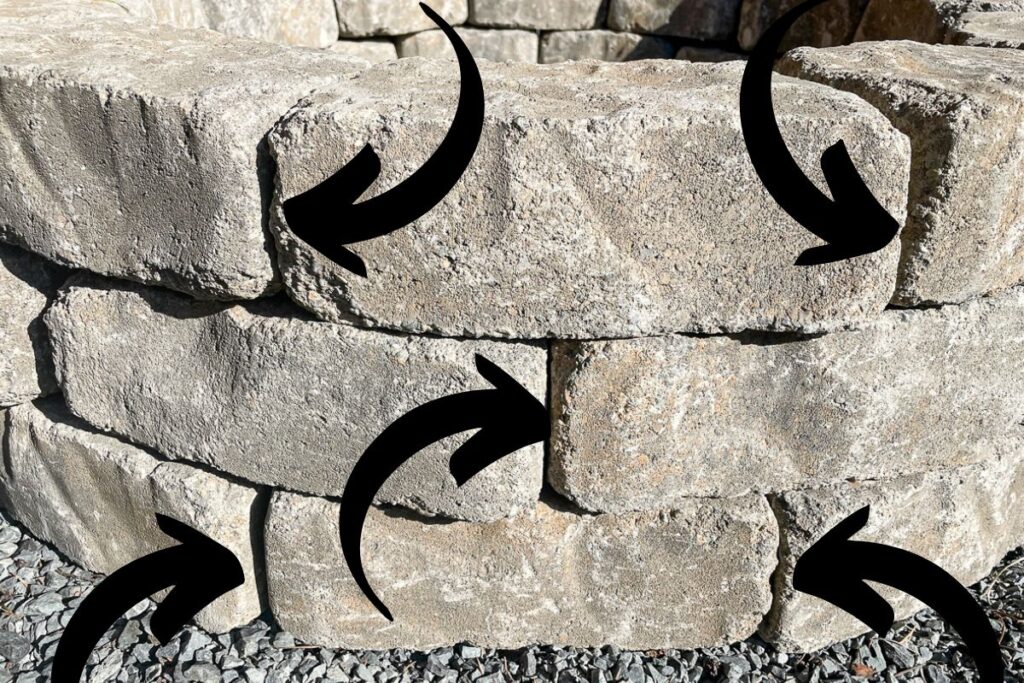 And that's it! Doesn't get much simpler than that!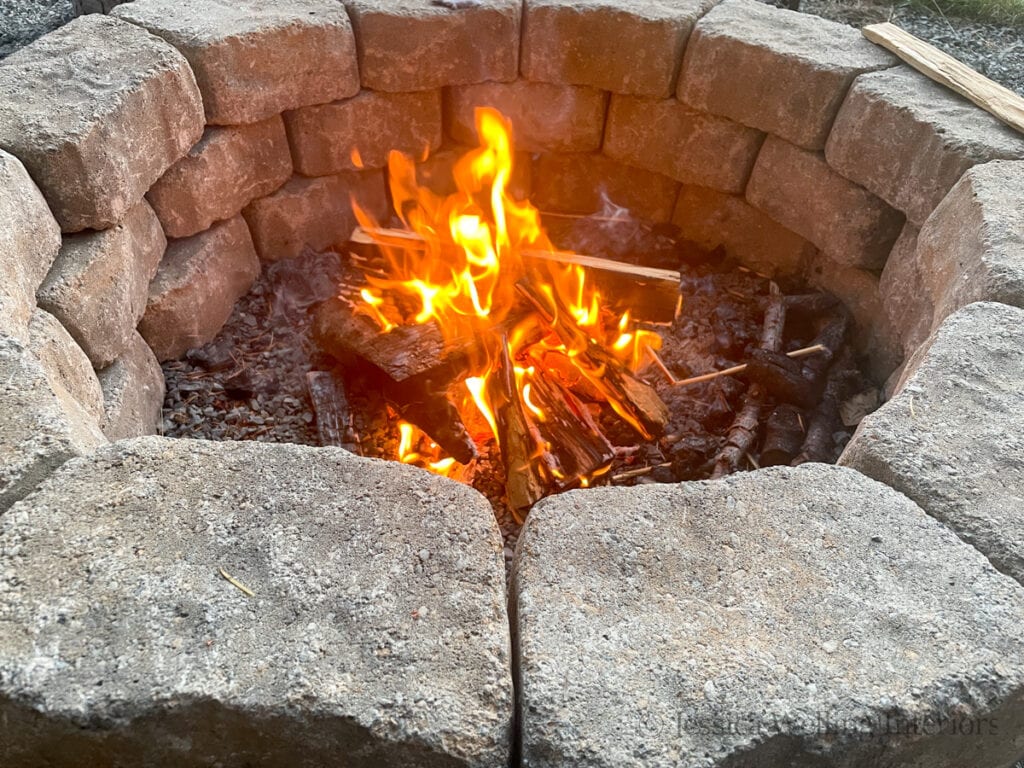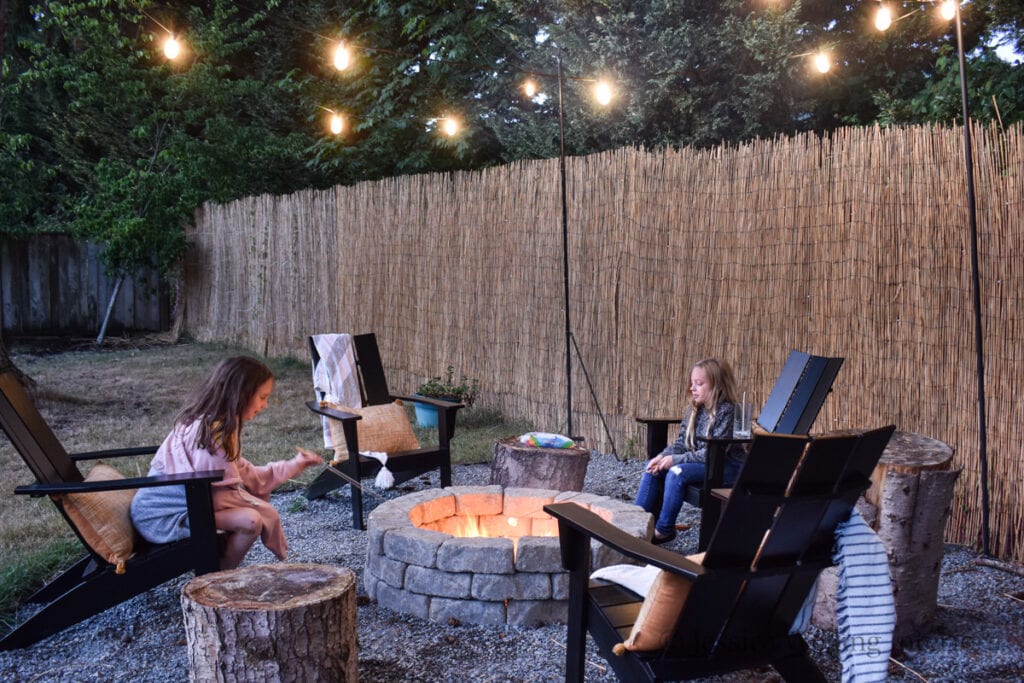 Time to bust out the marshmallows & get roasting! These are our favorite fancy marshmallow roasting sticks from Amazon in case you need some to go with your new fire pit. Enjoy!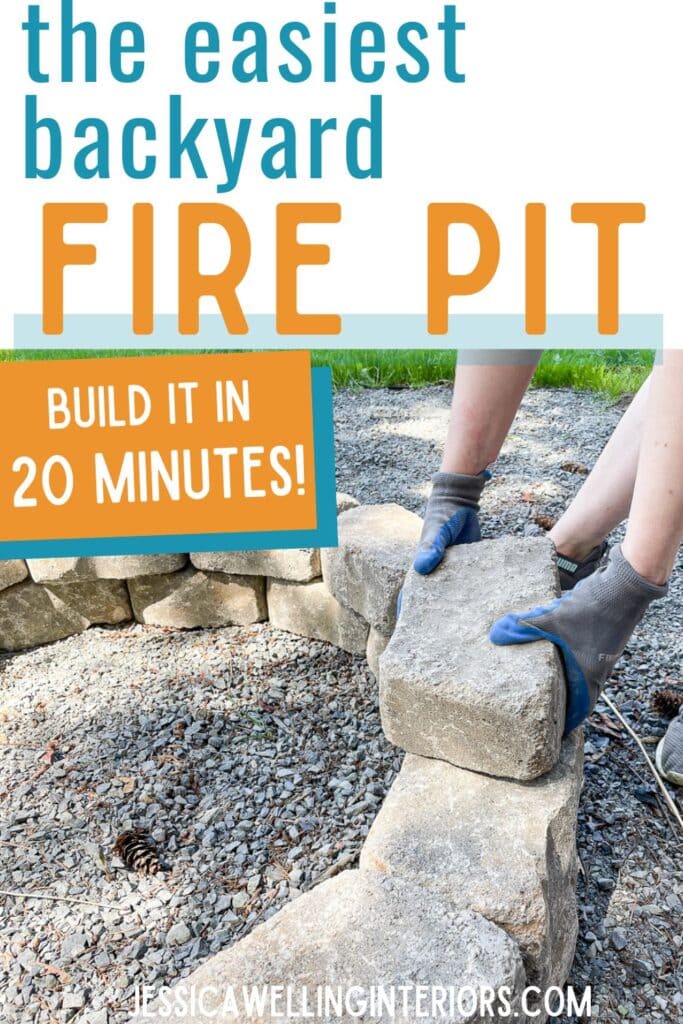 More Backyard DIY Projects…
Bamboo Chain-Link Fence Cover Tutorial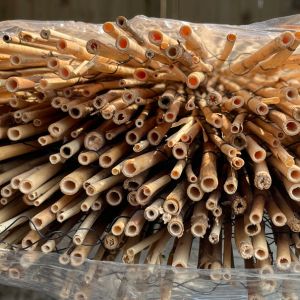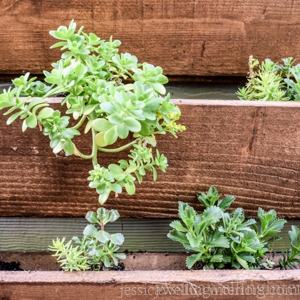 How to Hang Outdoor String Lights: The Ultimate Guide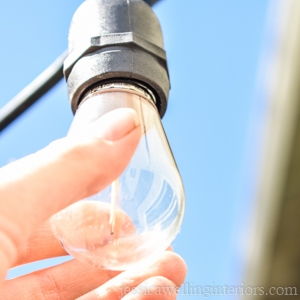 The Easiest DIY Outdoor Curtains!