These affordable and stylish outdoor rugs will refresh your patio, deck or porch! Bring color and pattern to your outdoor living space!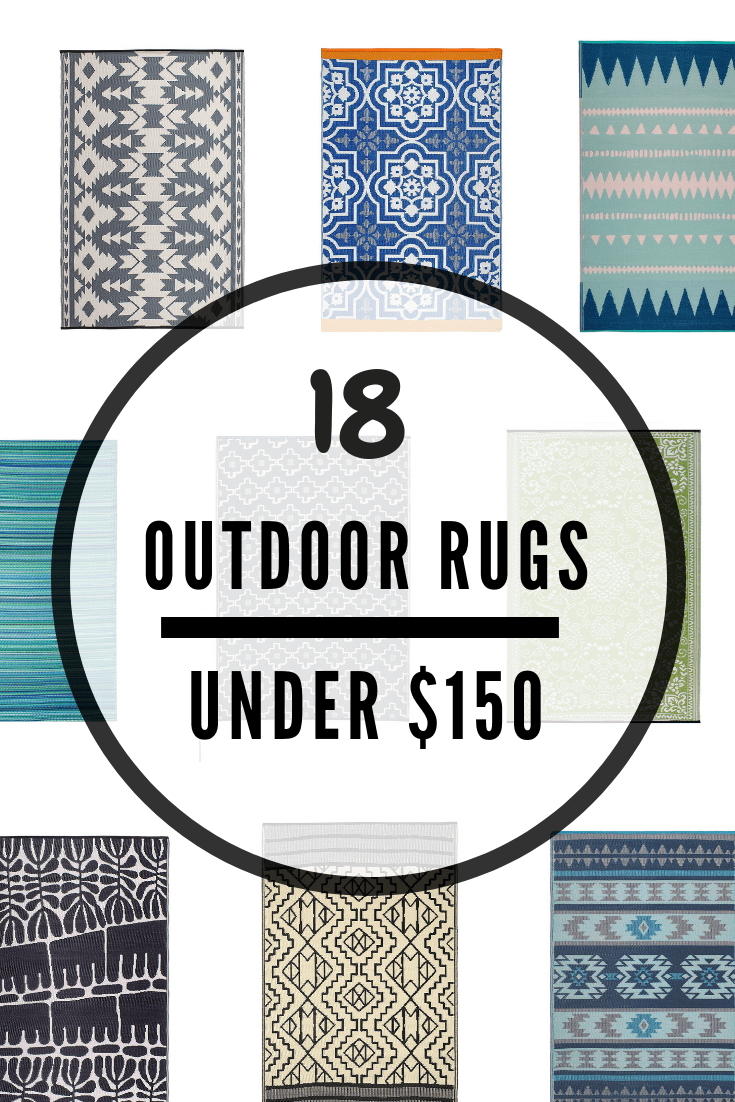 An outdoor rug is a great way to pull together and define a seating area. It's also great for covering an ugly deck or patio! I love how outdoor rugs have transformed my own patios, and I know you will too! Here's my patio makeover: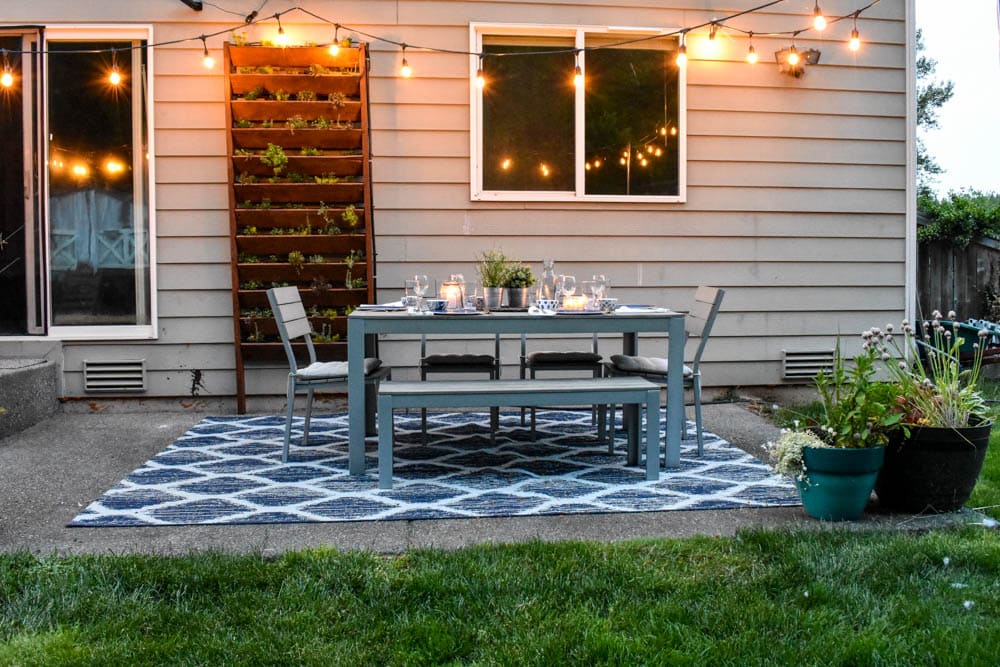 Most of us don't want to drop $500 on a nice outdoor rug, since it's going to be outside and exposed to the elements. So I've rounded up some gorgeous and inexpensive picks for this season that I think you're going to love! And you can take a little more risk with a bolder pattern outside- you don't have to live with it all year:)
As with any seasonal items, it's best to jump on them early in the season- the cool rugs in popular sizes often sell out and that's it. And a quick disclaimer: I love Fab Habitat rugs, but I haven't actually tried the others listed here myself, unless otherwise noted.
Woven Plastic Rugs
These mats are made of little tubes of recycled plastic woven together, but they still feel soft on your bare feet. I've had two in my outdoor living room and another in the playhouse for three summers now, and they're still in great shape! There's no absorbing dirt (or chalk, or ketchup!) so they can just be rinsed off with the hose if they get dirty. Here are my top picks this year.
We have this blue Fab Habitat Seville rug in the playhouse, and I love it!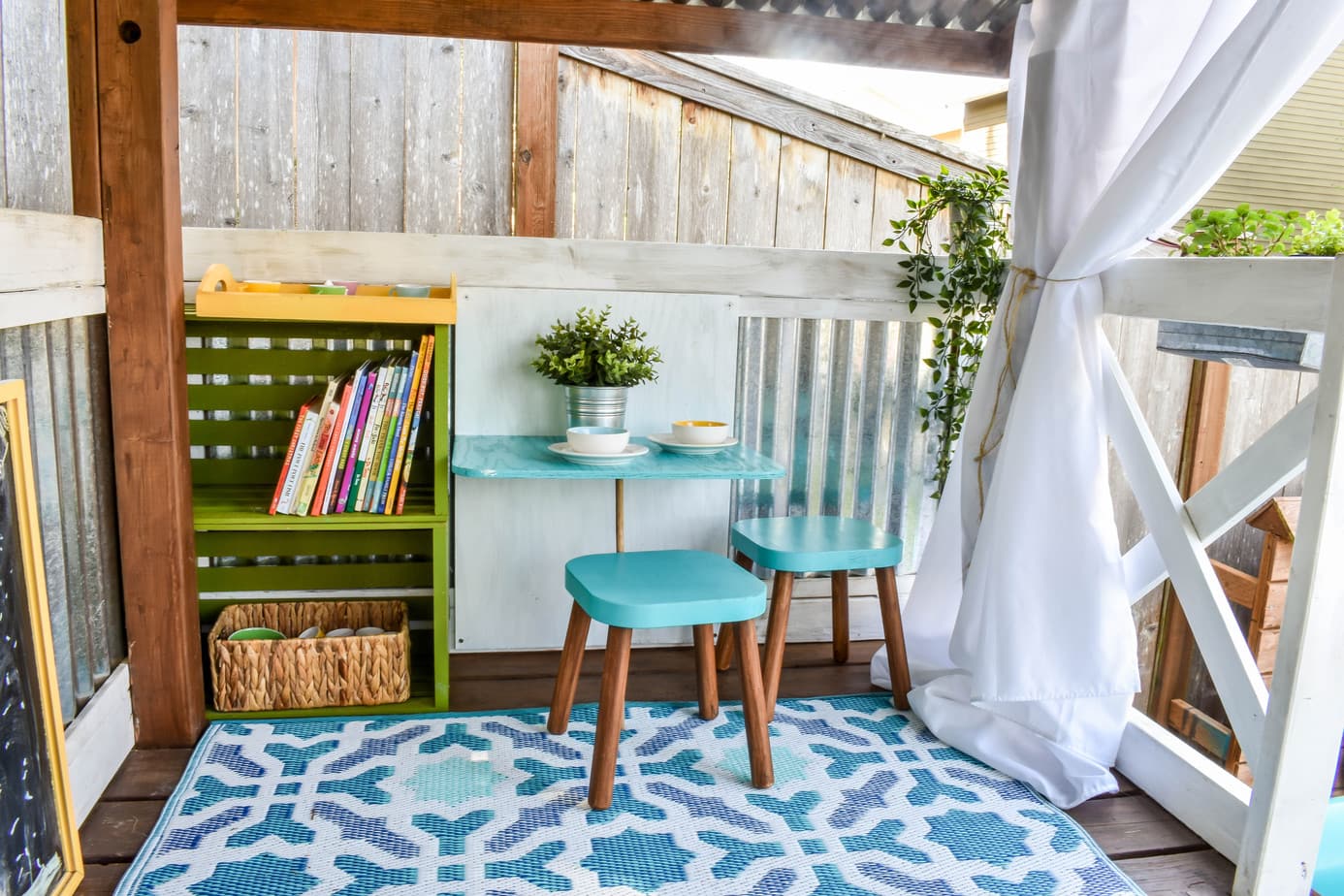 Cancun by Fab Habitat
Fab Habitat Miramar Gray, from Amazon
Fab Habitat Ibiza Green-Multi, from Amazon
Murano Lime Green & Cream, from Amazon
Fab Habitat Cusco Blue, from Amazon
Fab Habitat Kilimanjaro Black, from Amazon
Puebla Blue, from Amazon
Fab Habitat Varia- Grey & White, from Amazon
Fab Habitat Hampton Grey, from Amazon
Fab Habitat Copenhagen Gray, from Amazon
Reversible Beach Mat in Navy Blue, from Amazon
DII Fade-Resistant Rug, Black Stripe, from Amazon
I love this NuLoom Navy Fish Indoor/Outdoor Rug from Amazon. We used it in the bunk room at my parent's beach house.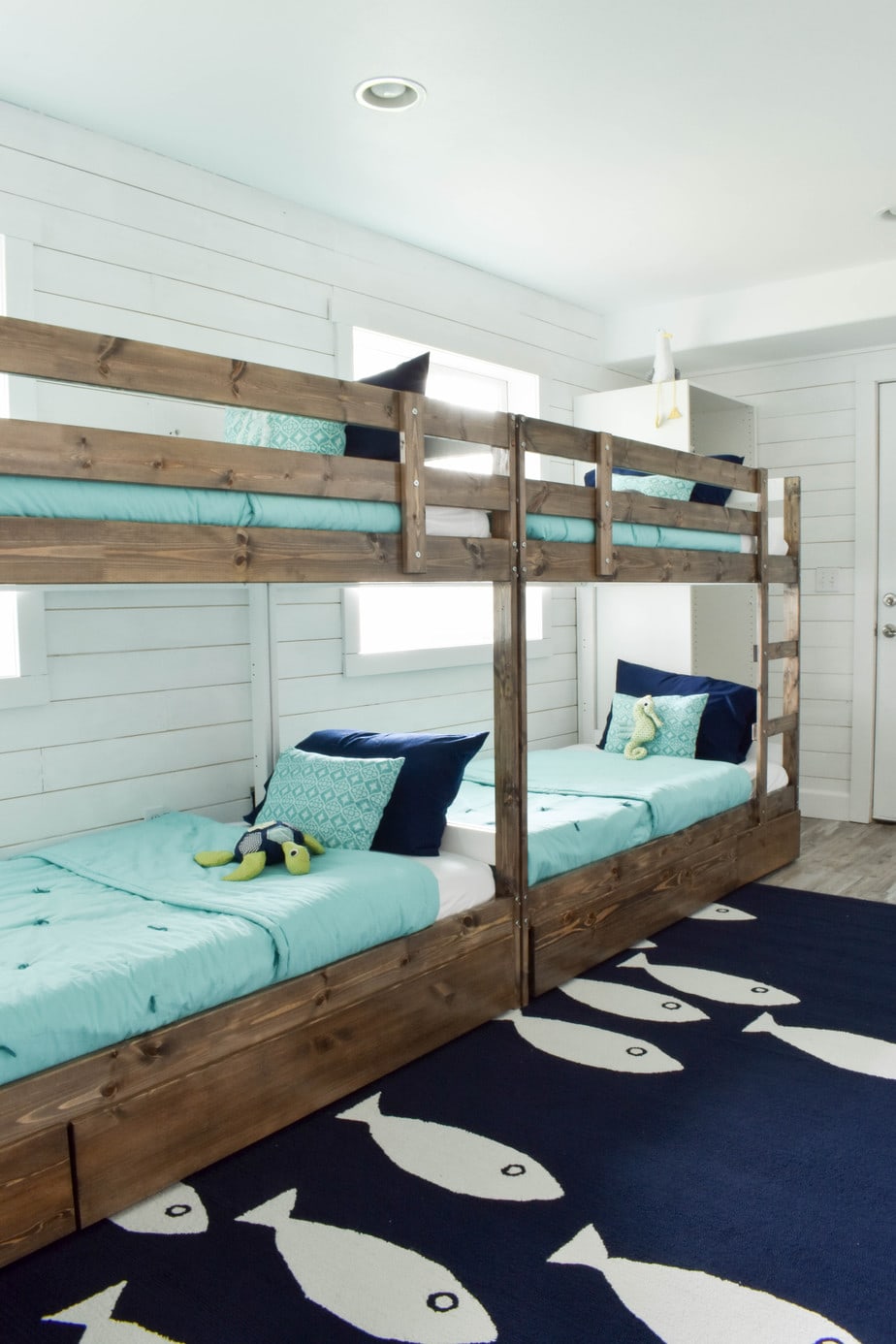 Lyndhurst Outdoor Rug in Orange, from Amazon
Gertmenion Patio Rug, from Amazon
Jess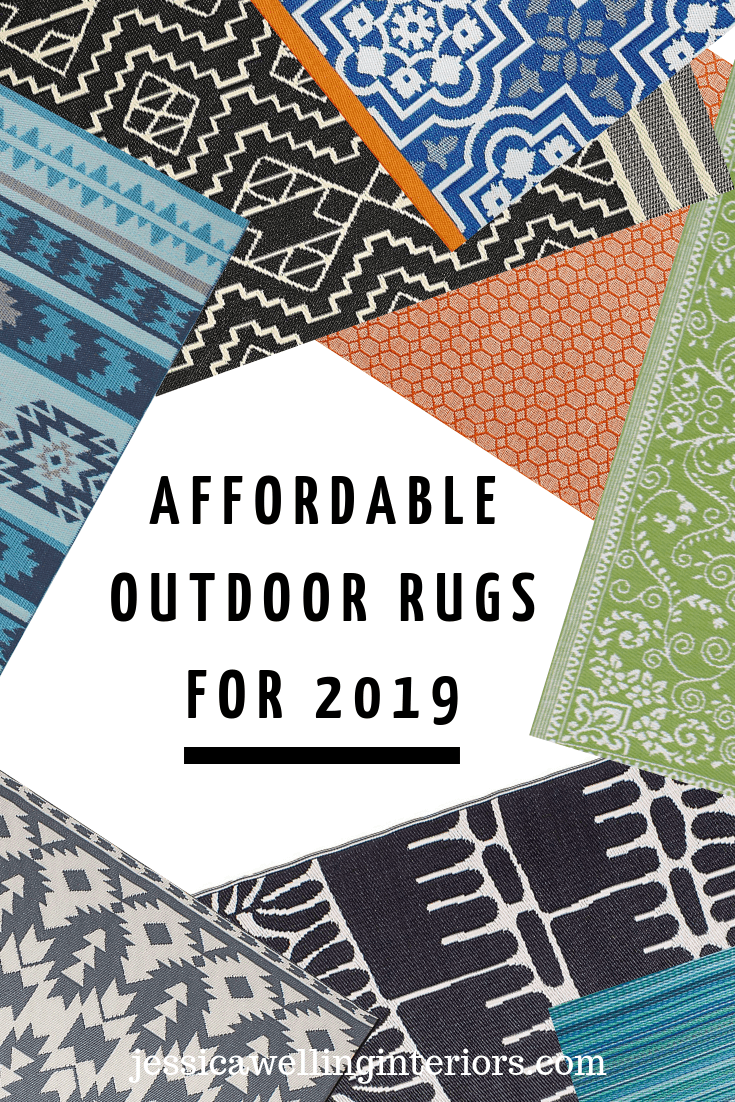 What's next?