70 Outdoor Rugs Under $150: Colorful, Modern, & Stylish!
These affordable and stylish outdoor rugs will refresh your patio, deck or porch! Bring color and pattern to your outdoor living space!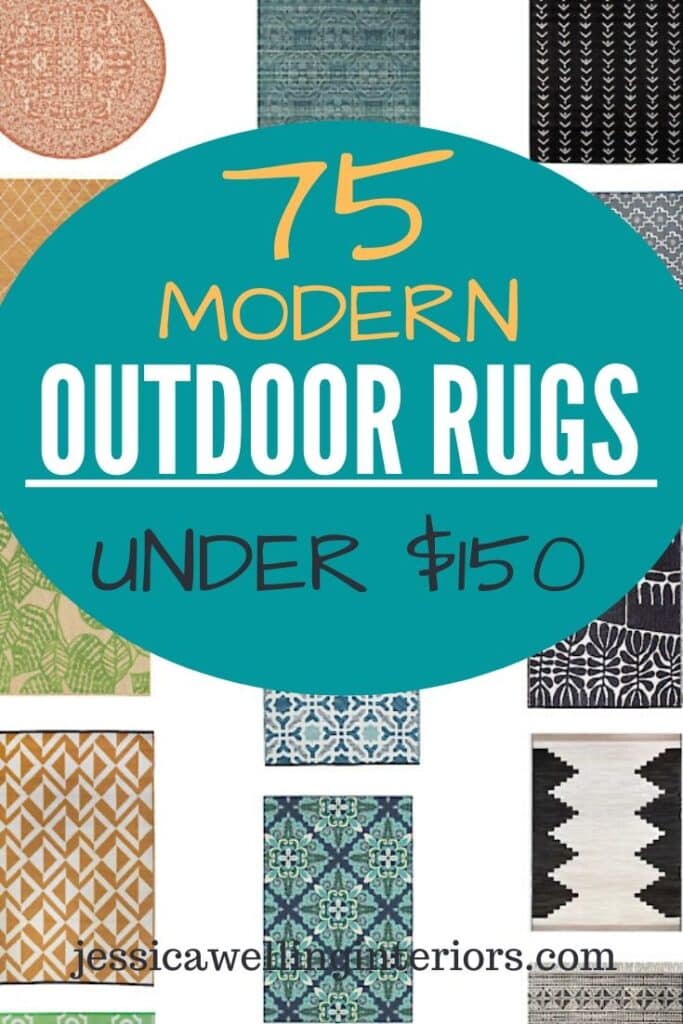 An outdoor rug is a great way to pull together and define a seating area. It's also great for covering an ugly deck or patio! I love how rugs have transformed my own patios and porch, and I know you will too! Here's my patio makeover: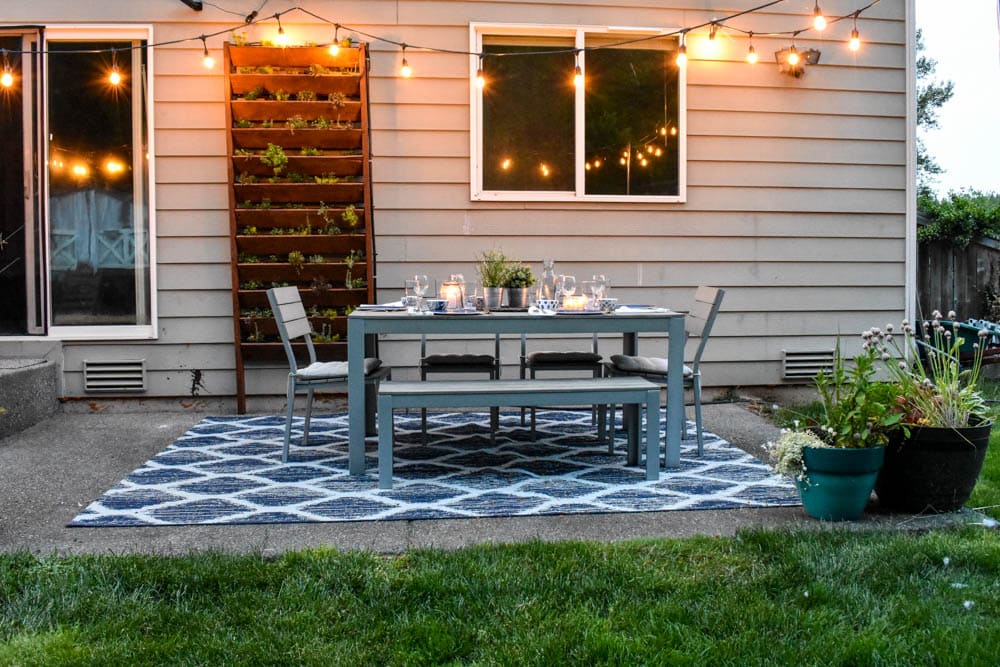 Most of us don't want to drop $500 on a nice outdoor rug, since it's going to be outside and exposed to the elements. So I've rounded up some gorgeous and inexpensive picks for this season that I think you're going to love! And you can take a little more risk with a bolder pattern outside- you don't have to live with it all year:)
How to Choose An Outdoor Rug
If you're not sure which size rug you need for your outdoor living space, check out How to Choose the Best Rug for Your Deck or Patio.
As with any seasonal items, it's best to jump on them early in the season- the cool rugs in popular sizes often sell out and that's it. But as of this update (April 2021) these ones are all still available to order online.
If you're looking for an inexpensive indoor rug, check out this post.
And a quick disclaimer: I love Fab Habitat, Threshold, Opalhouse, and World Market rugs, but I haven't actually tried the others listed here myself, unless specifically noted.
Woven Plastic Rugs
These mats are made of little tubes of recycled plastic woven together, but they still feel soft on your bare feet. I've had two in my outdoor living room and another in the playhouse for four summers now, and they're still in great shape! There's no absorbing dirt (or chalk, or ketchup!) so they can just be rinsed off with the hose if they get dirty. I highly recommend this style if it's likely to get dirty!
We have this blue Fab Habitat Seville rug in the playhouse, and I love it!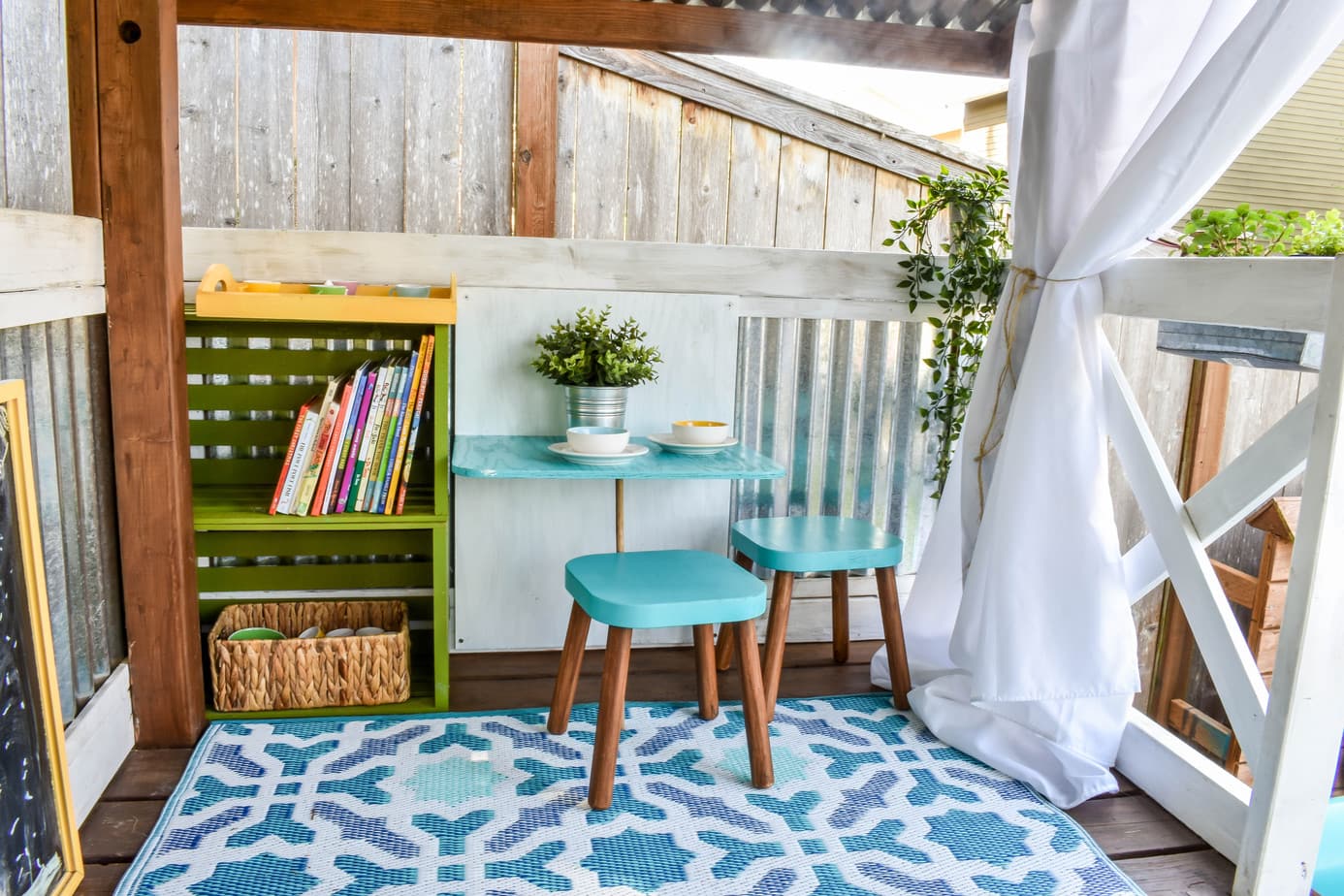 Black and White Outdoor Rugs
I've always loved the bold look of a good black and white pattern. The one thing I would warn you about is a mostly white rug is going to get dingy unless it's one of the woven plastic rugs I mentioned above. Just something to keep in mind.
I'm loving this black & white outdoor rug from Fab Habitat that I added to my back patio this year.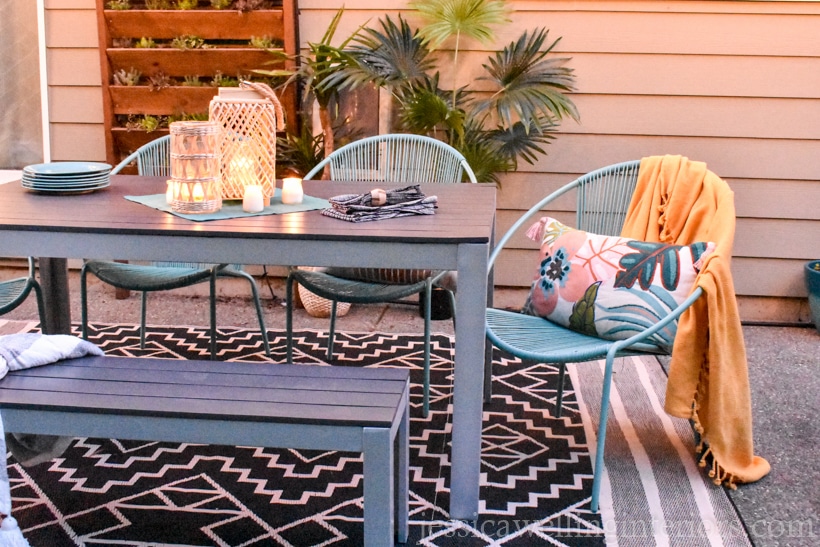 Grey Outdoor Rugs
Neutral Outdoor Rugs
Navy Outdoor Rugs
Blue Outdoor Rugs
Aqua & Teal Outdoor Rugs
Green Outdoor Rugs
Yellow Outdoor Rugs
Red & Orange Outdoor Rugs
Pink & Purple Outdoor Rugs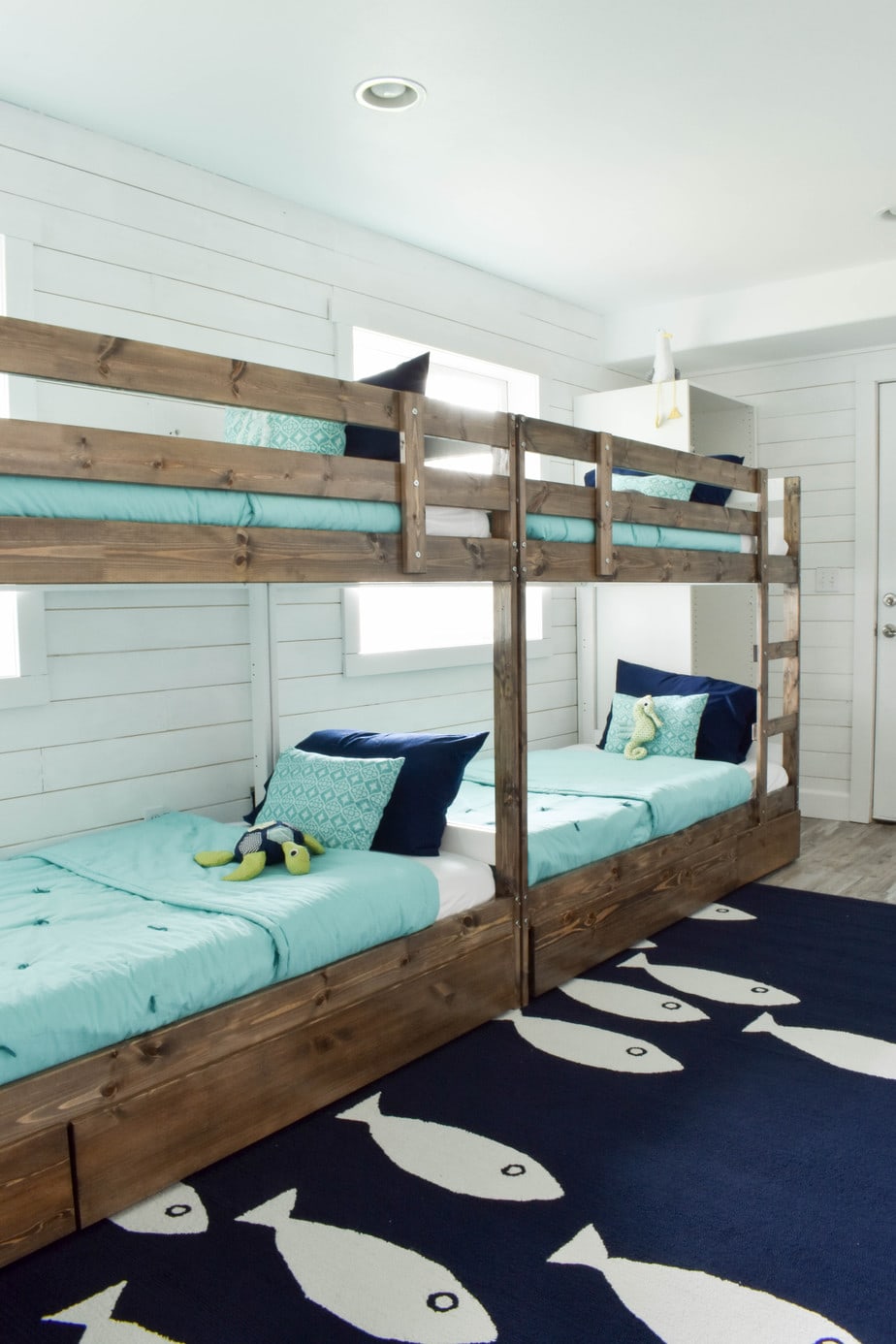 I hope this gives you some great ideas!
Jess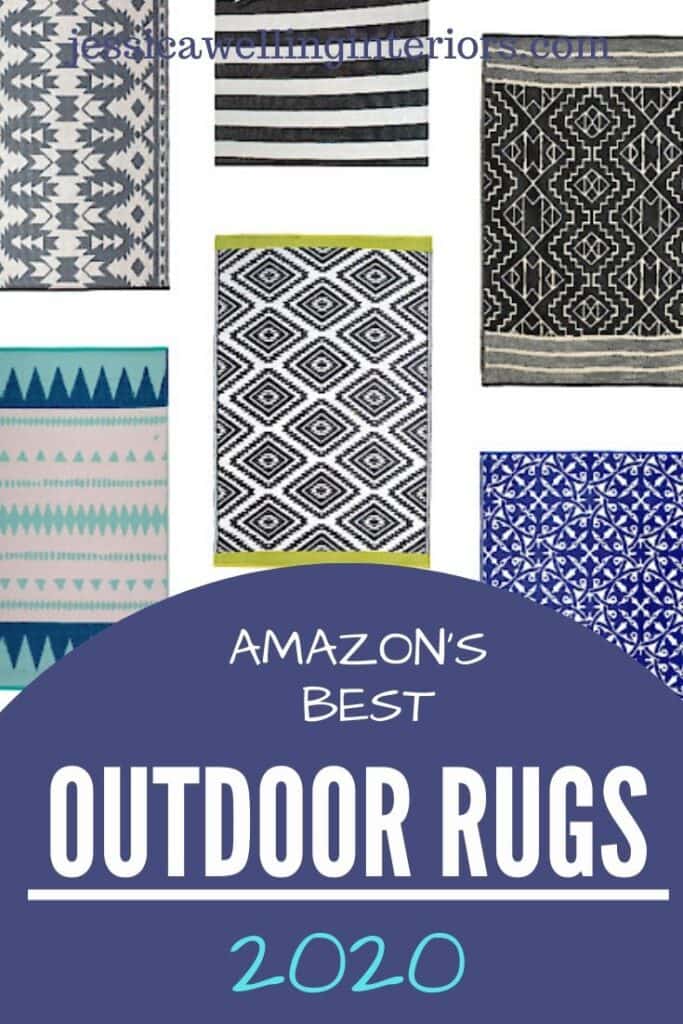 More Outdoor Living Ideas…
Boho Porch Swings Reveal: Small Front Porch Decorating Ideas