Come see our renovated playhouse! This is such a fun backyard hideaway for the kids to play pretend. It's even got a table and a reading nook!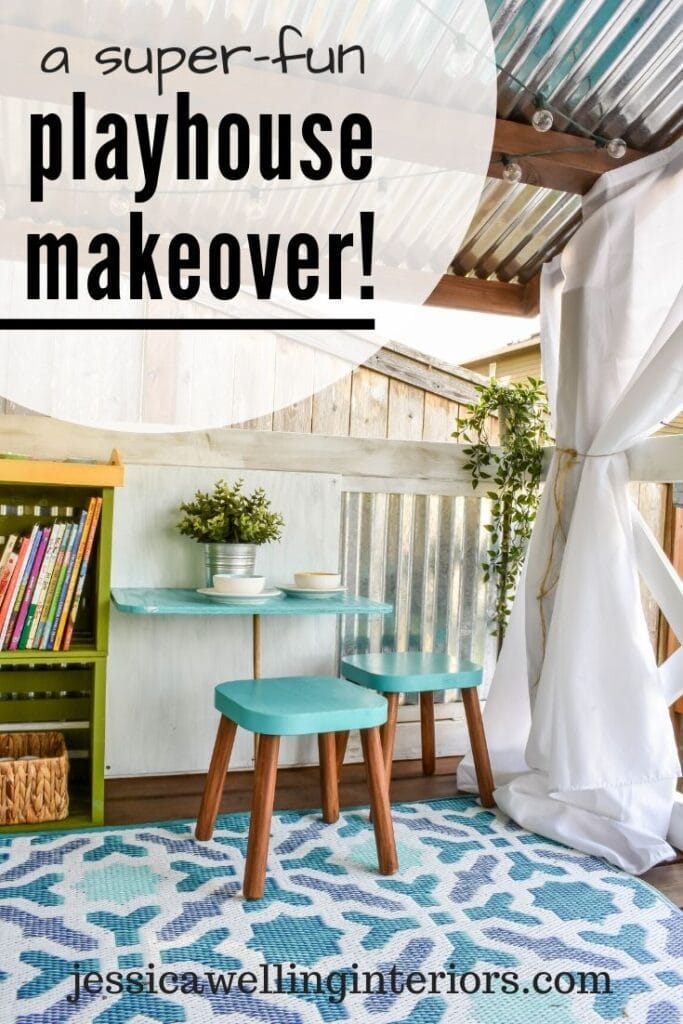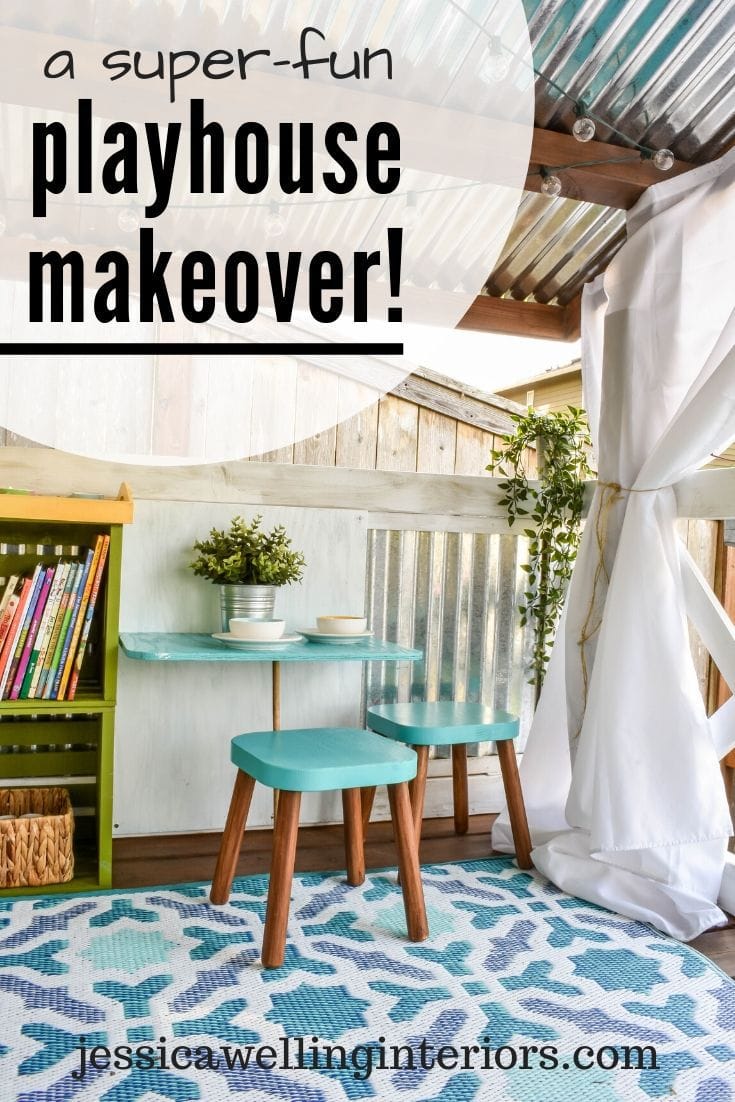 Several years ago some neighbors gave us their old Rainbow playhouse/swing set play structure.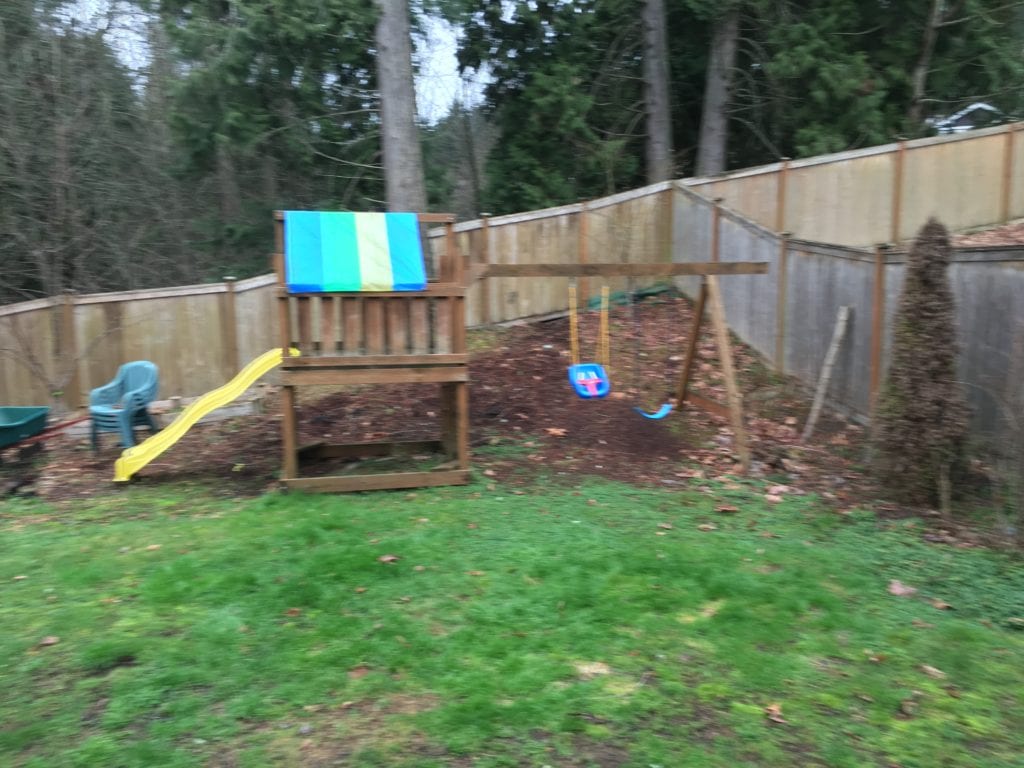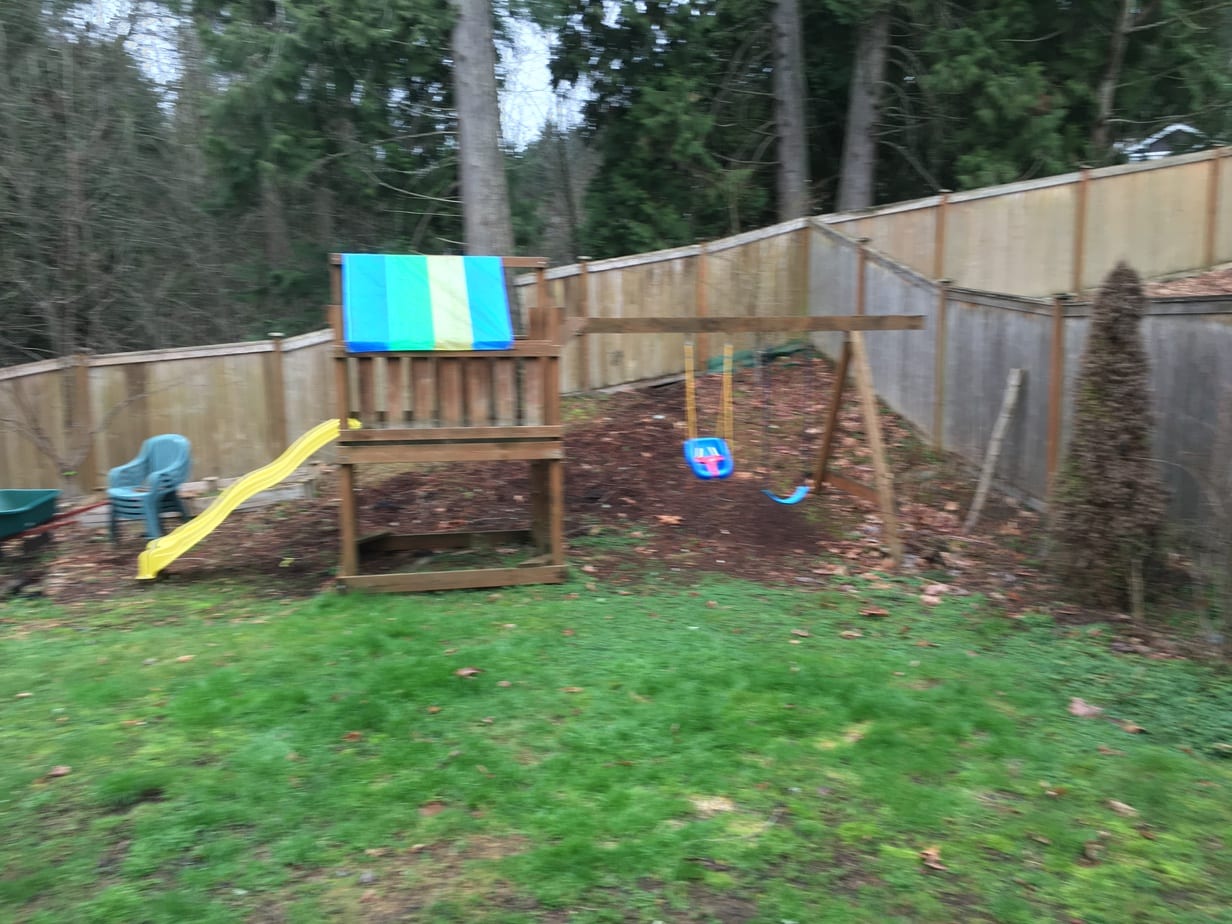 The Remodel
We've moved the thing at least three times, and our current yard didn't have a great flat spot for it. We had a hill in the corner of our yard that wasn't very usable, so we decided to separate the playhouse and swing set. And somehow I talked my dad into renovating it for us (yes, I'm THAT person). It was a pretty serious renovation- he extended the deck on both sides, built all new railings, and raised and re-oriented the roof.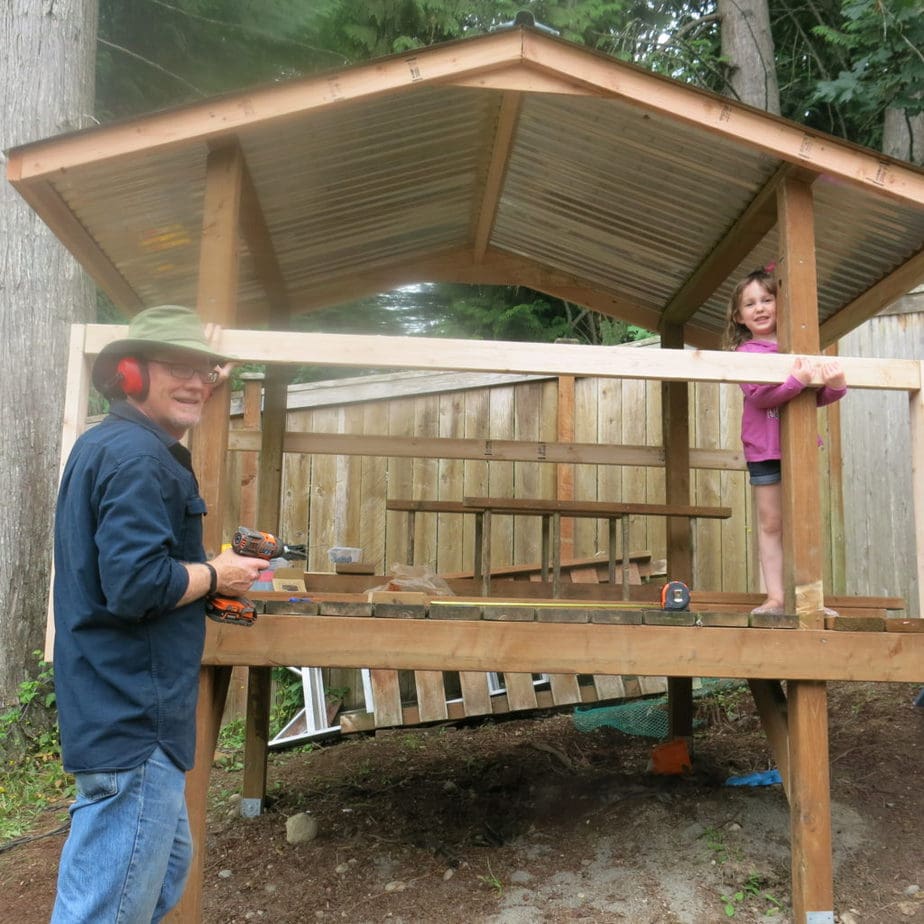 Now it faces the house, and not only looks cuter, but I can sort of see what's going on up there from my kitchen window. Win all-around!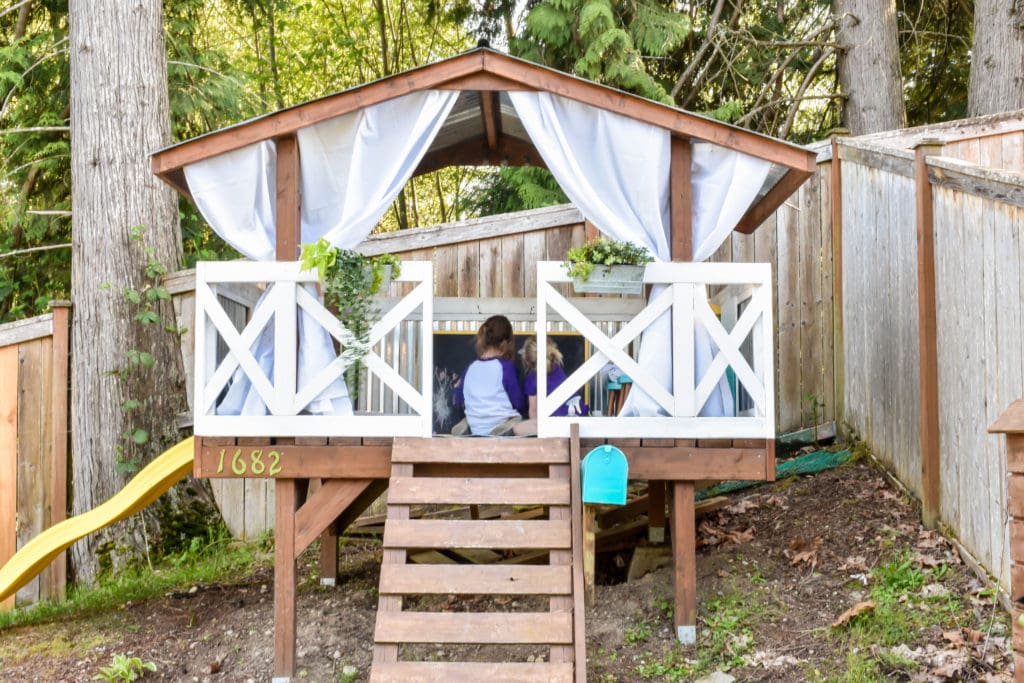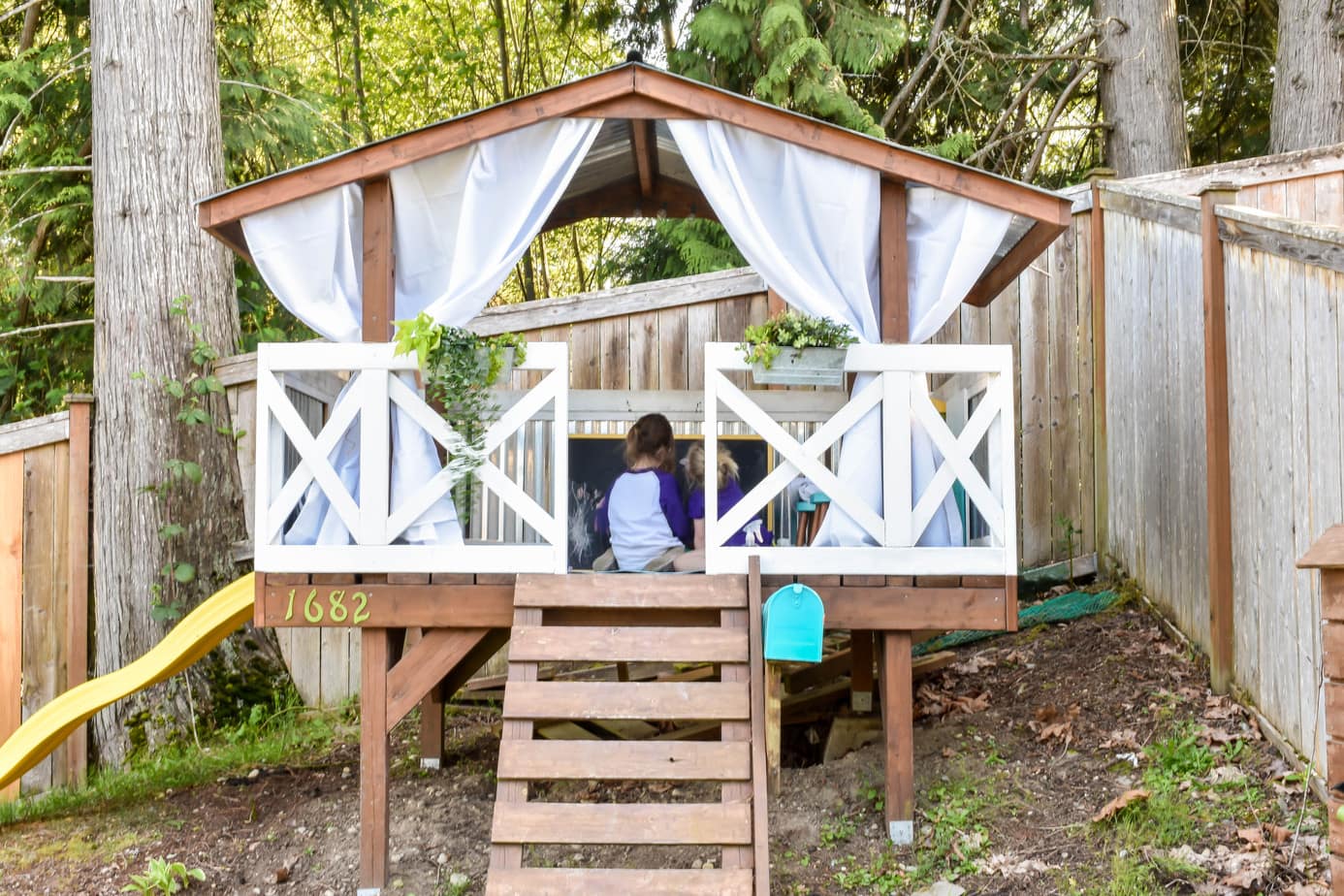 The kids were over the moon when it was finished. And so was I! My dad, of course, gets most of the credit for this one.
Take a look inside!
The girls are always hoping to get mail delivered to their mailbox, and we are now a neighborhood hot spot, for better or worse. Playhouse picnics are also a favorite! I painted and stained these fun IKEA FLISAT stools to go with the table (also built by my dad).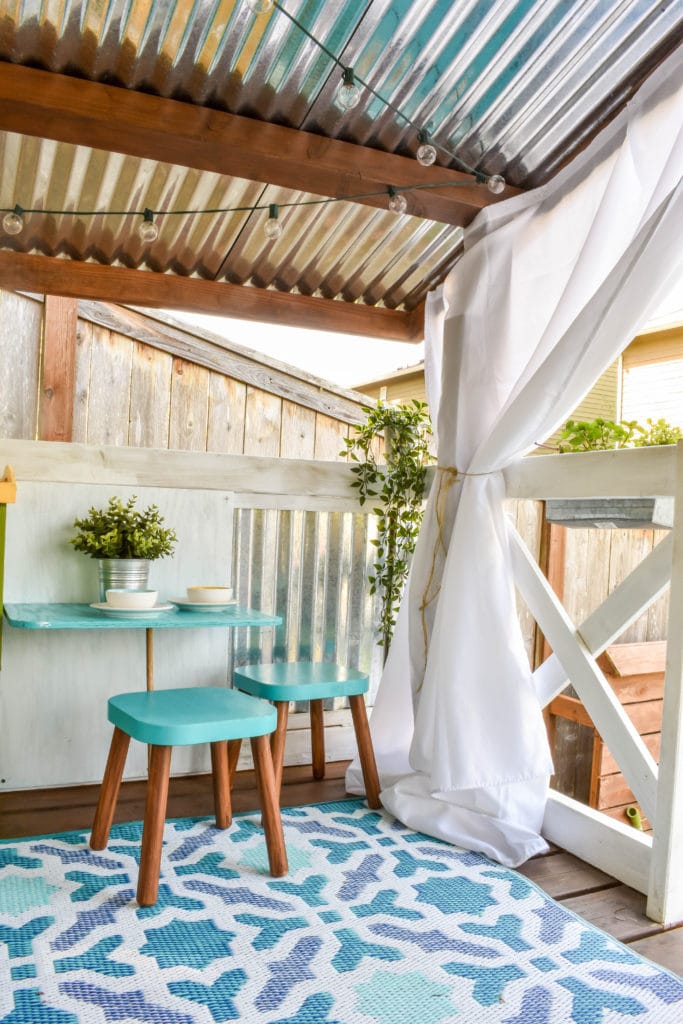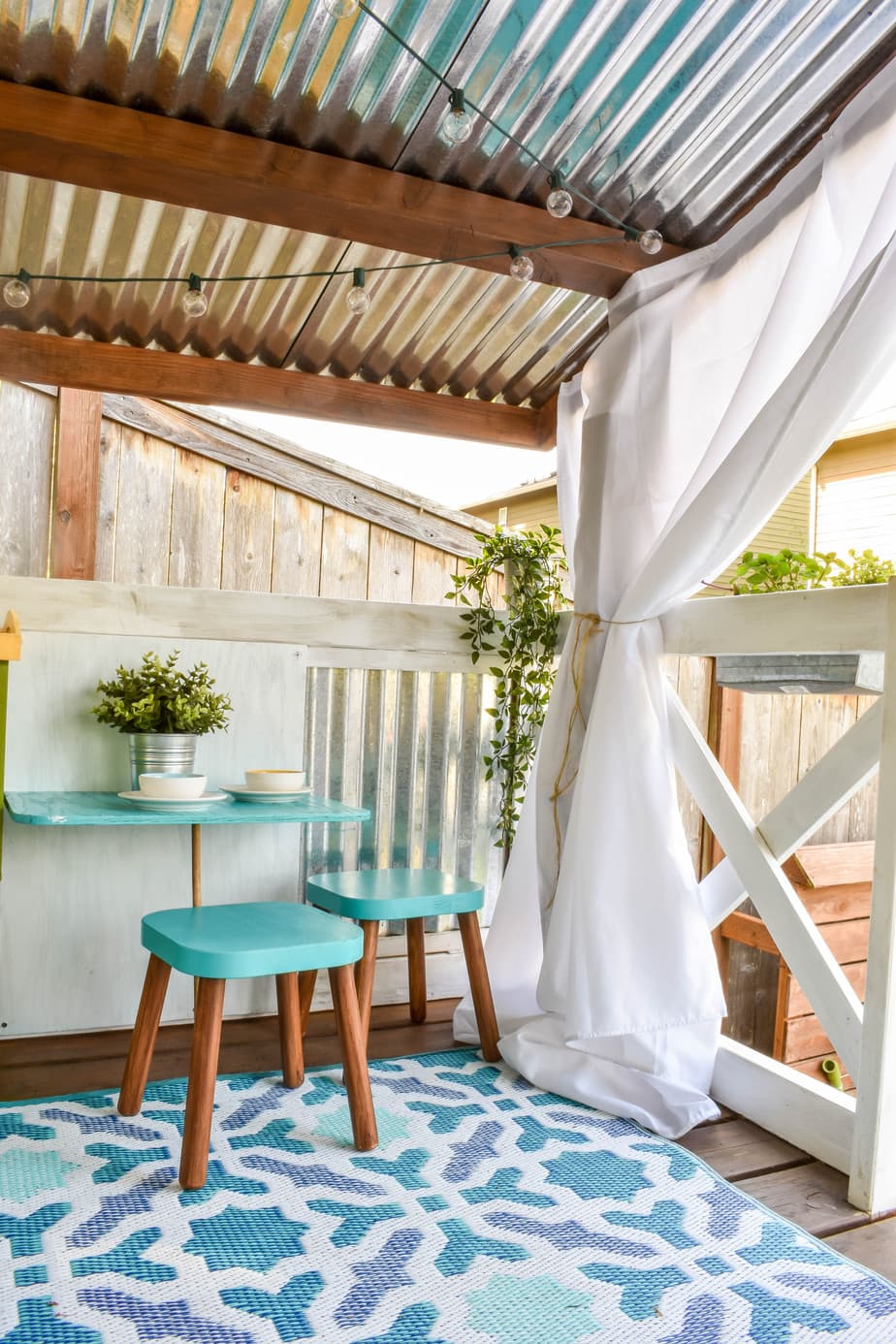 I found this great Fab Habitat outdoor rug on amazon. It's made of woven plastic tubes, so it can just be hosed off if it gets dirty. For more, check out my post: 13 Outdoor Area Rugs Under $150.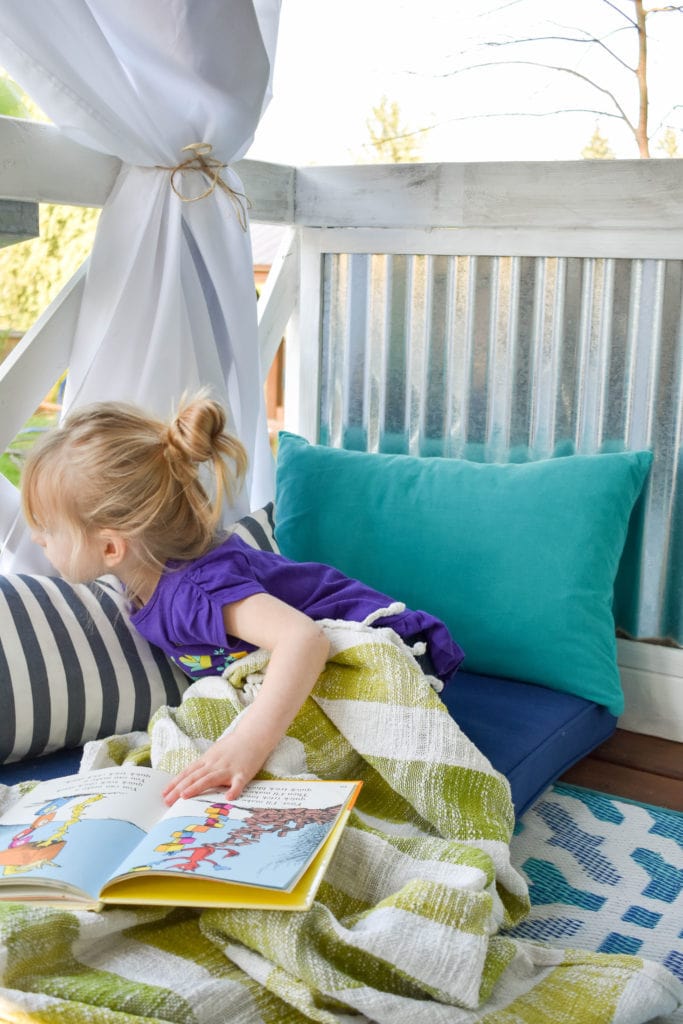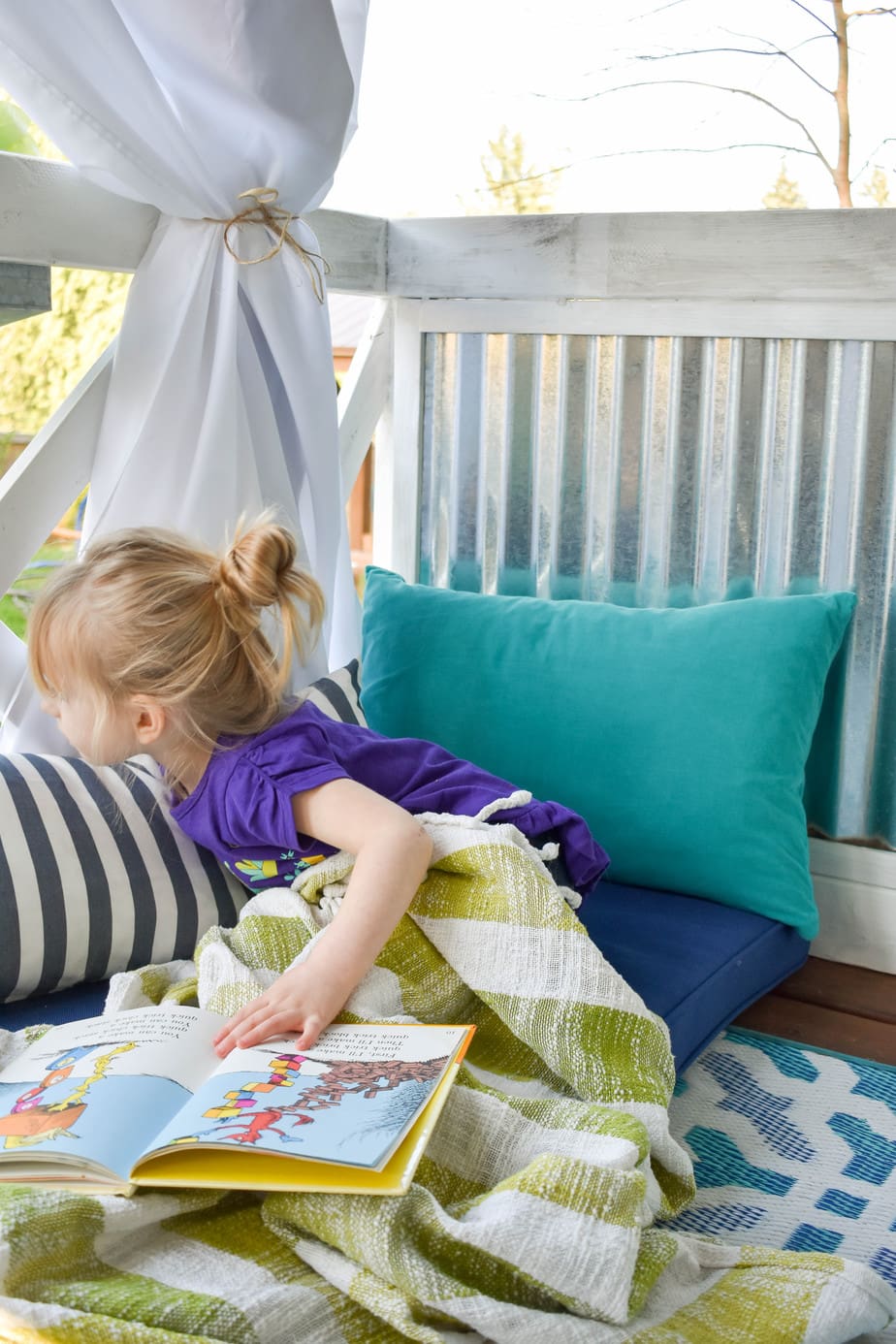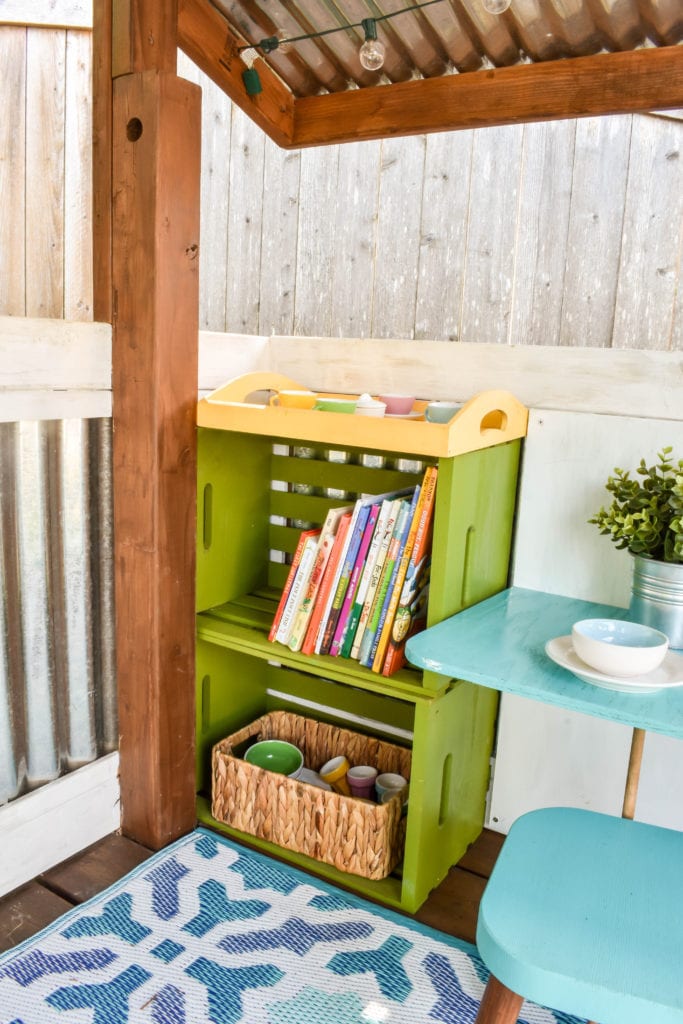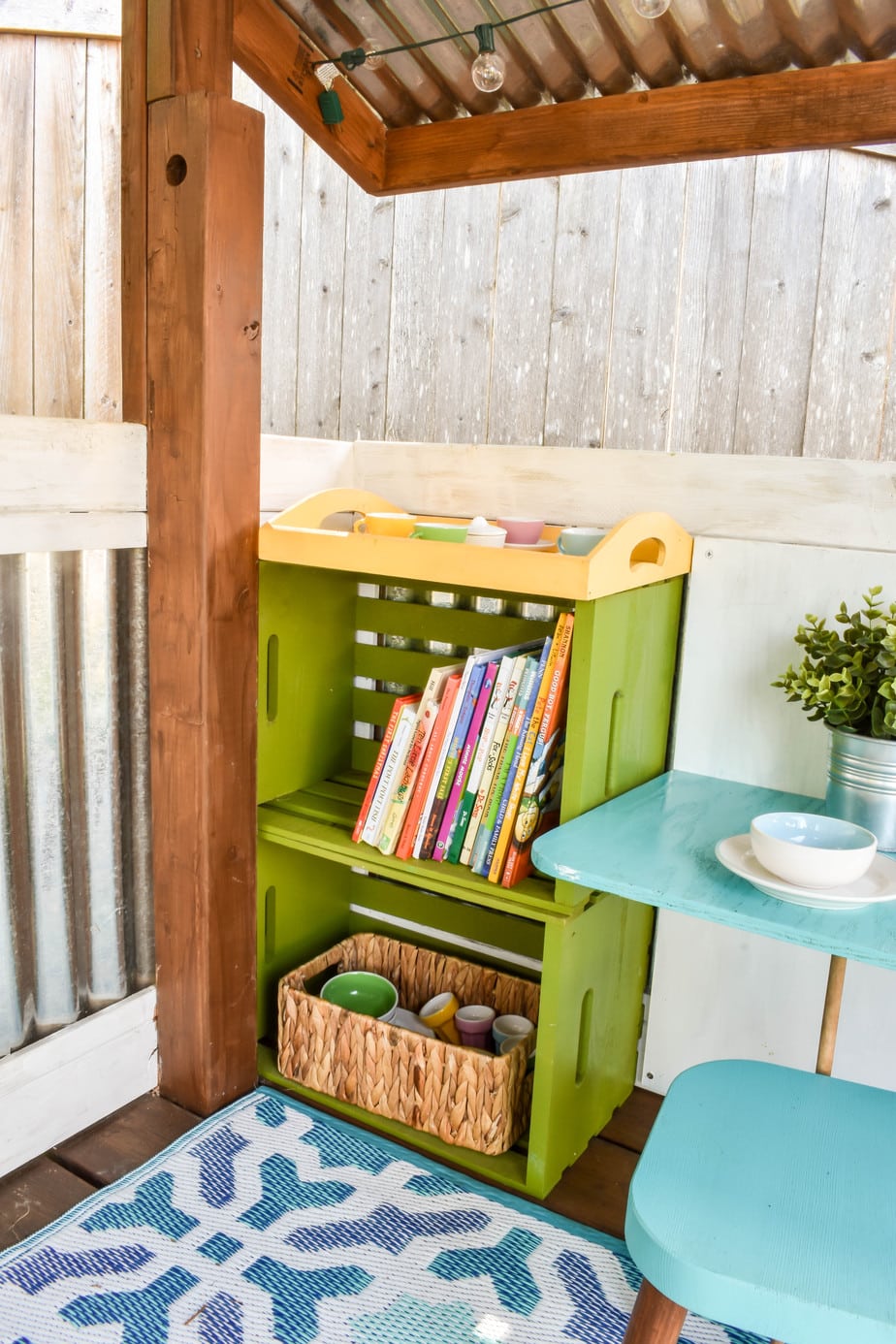 These curtains are actually inexpensive fabric shower curtains from amazon! I just nail them up in the Spring. They've been up for three seasons now and they're still going strong and amazingly still white. I use the same brand for my gazebo curtains, and they're great!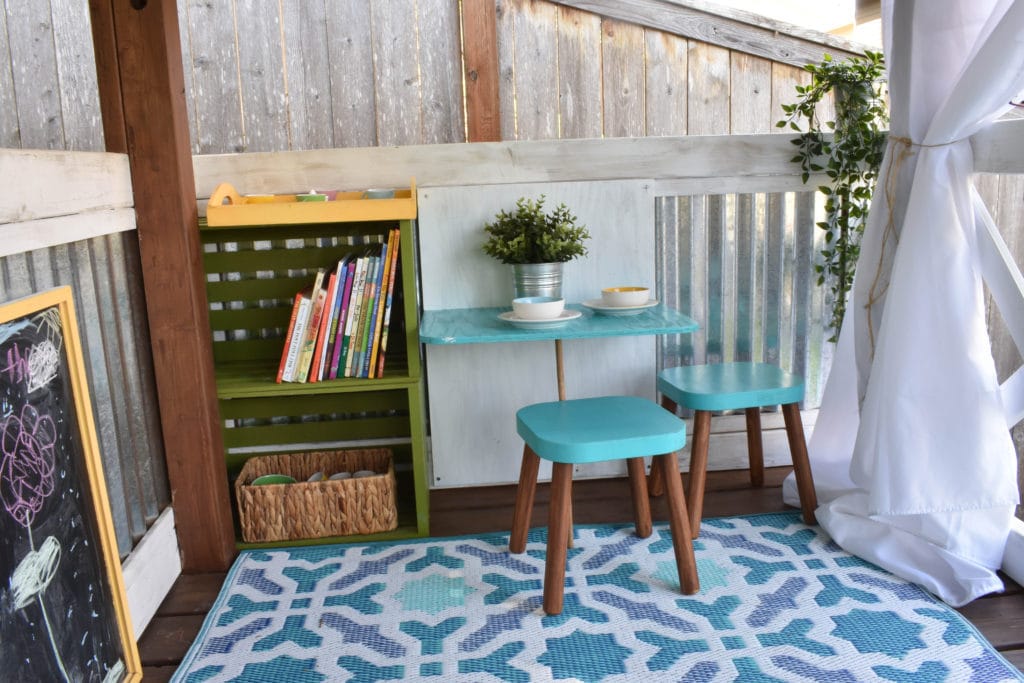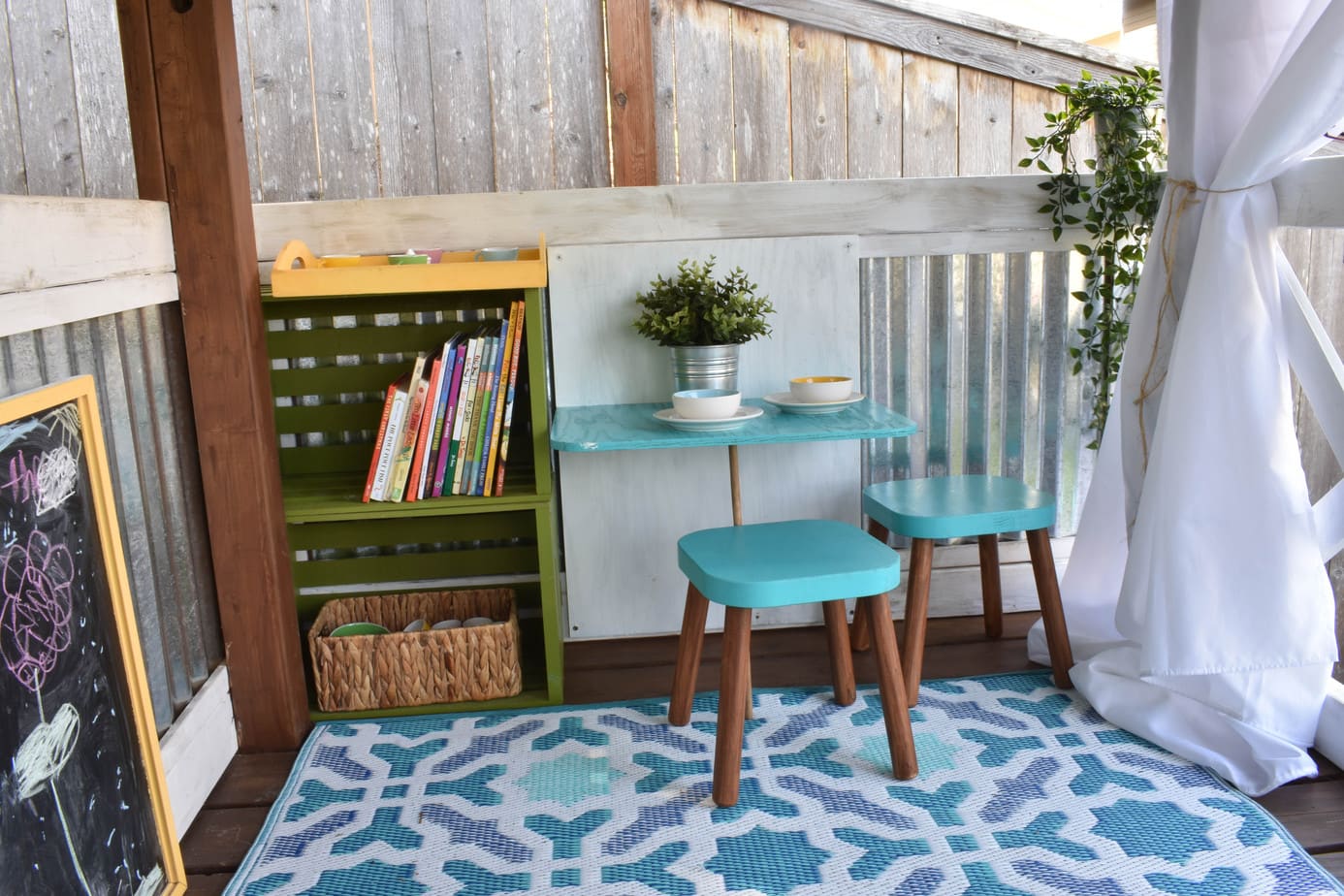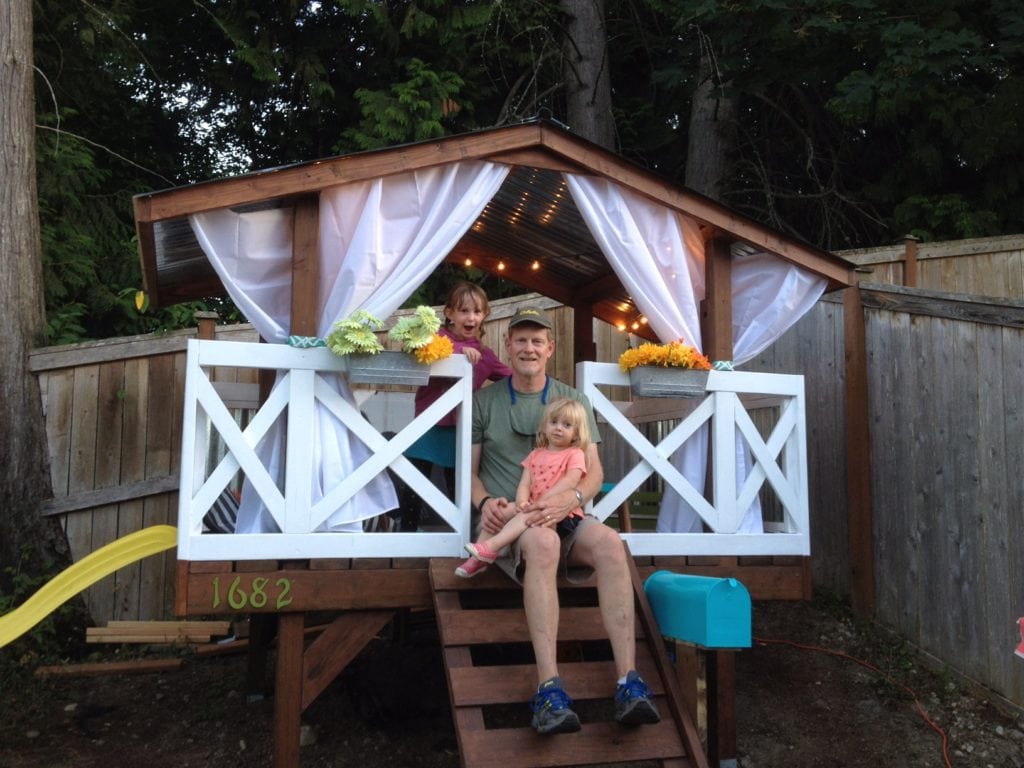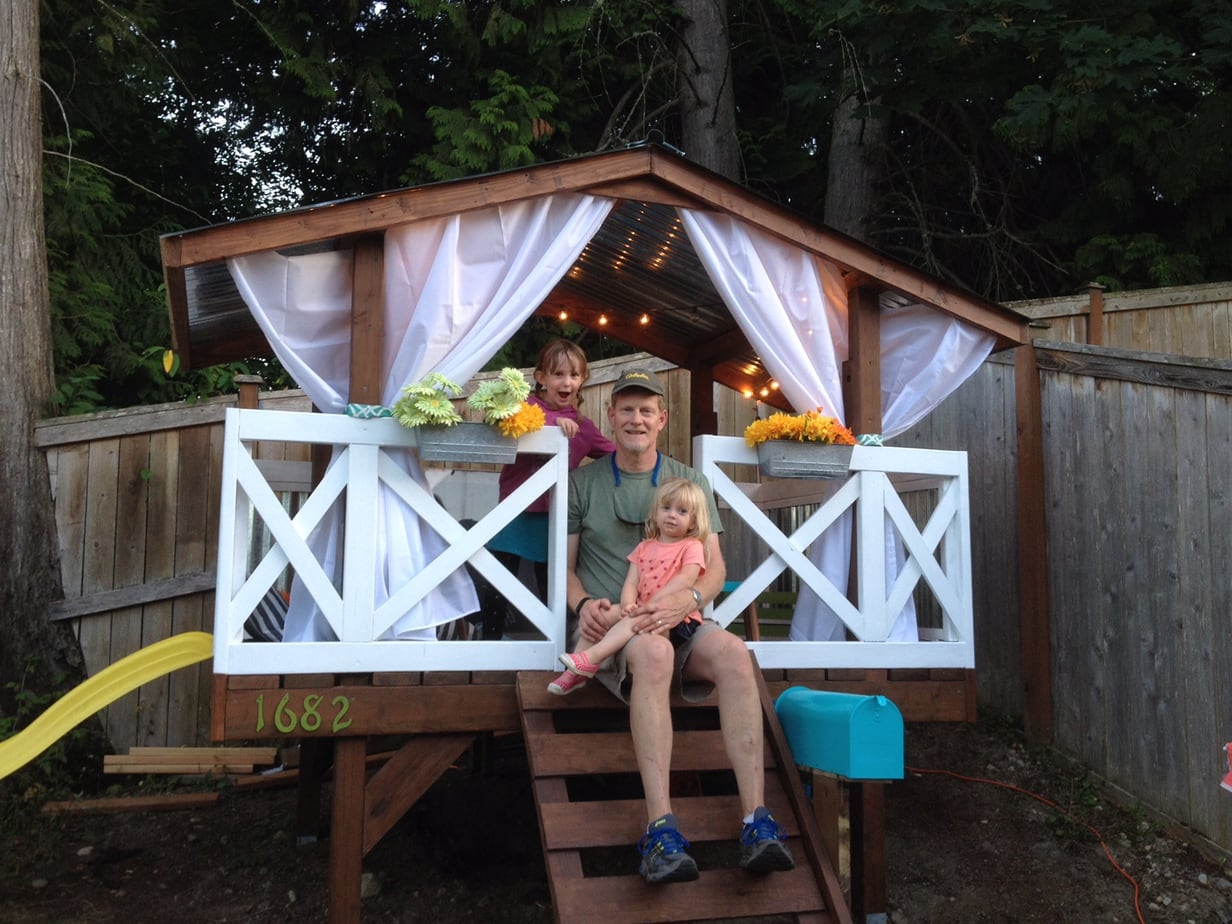 And I also love how it looks at night! One of these days we're going to try glamping out there! You can check out my Outdoor Lighting 101 post as well!
Did you enjoy this post? Please share the love and pin it!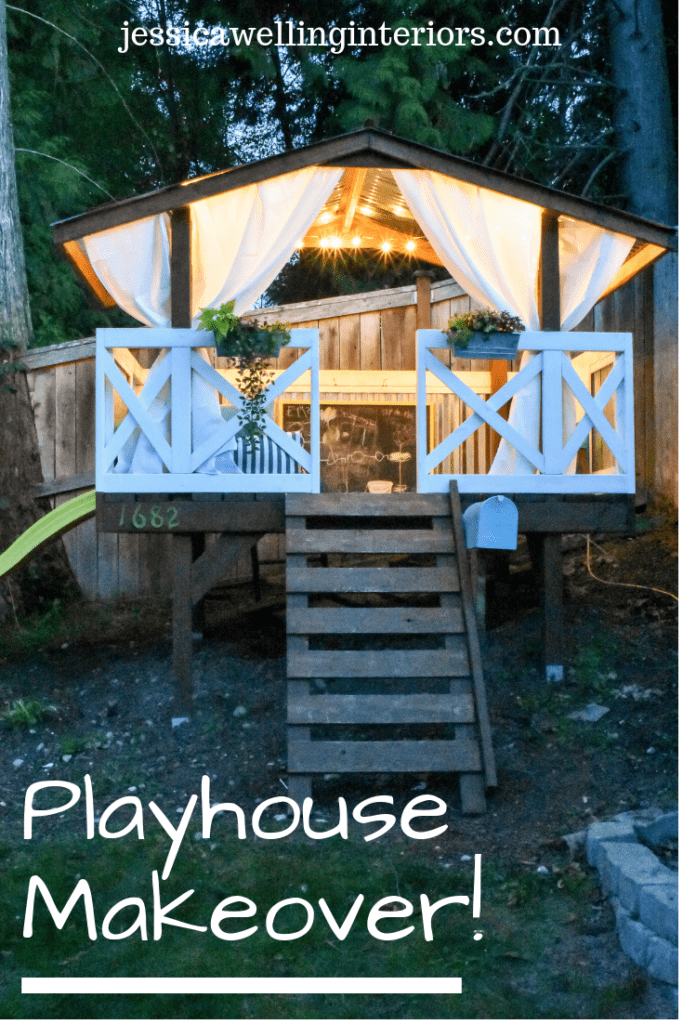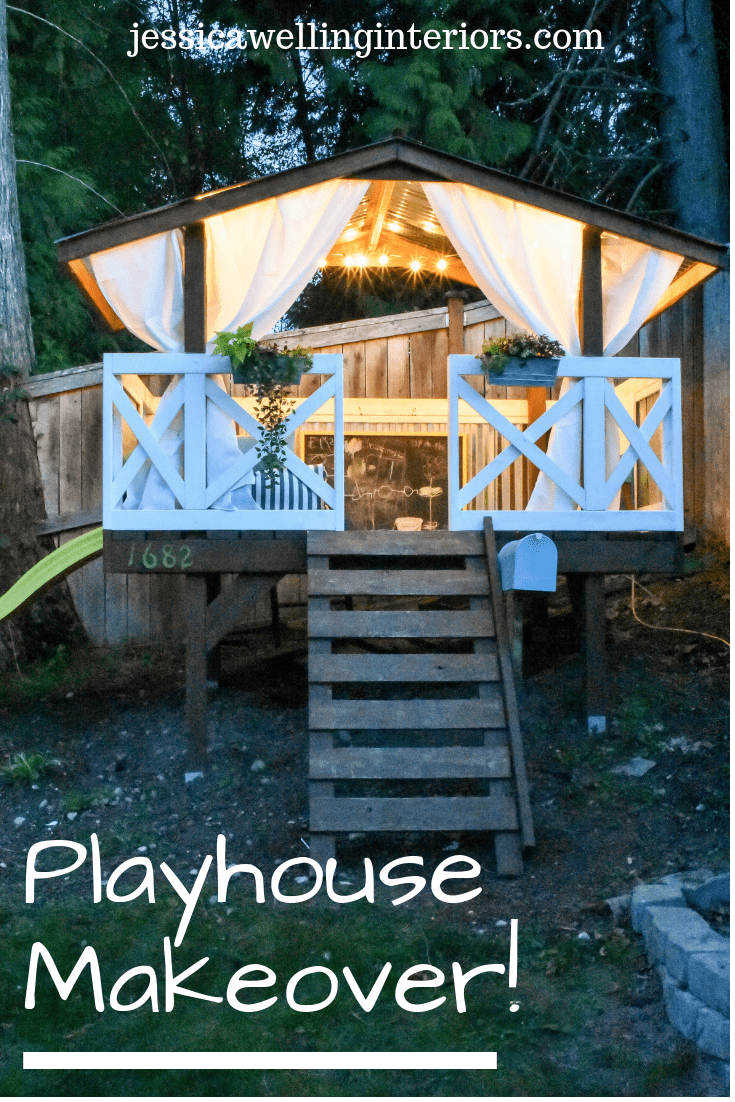 More Outdoor Living Ideas…