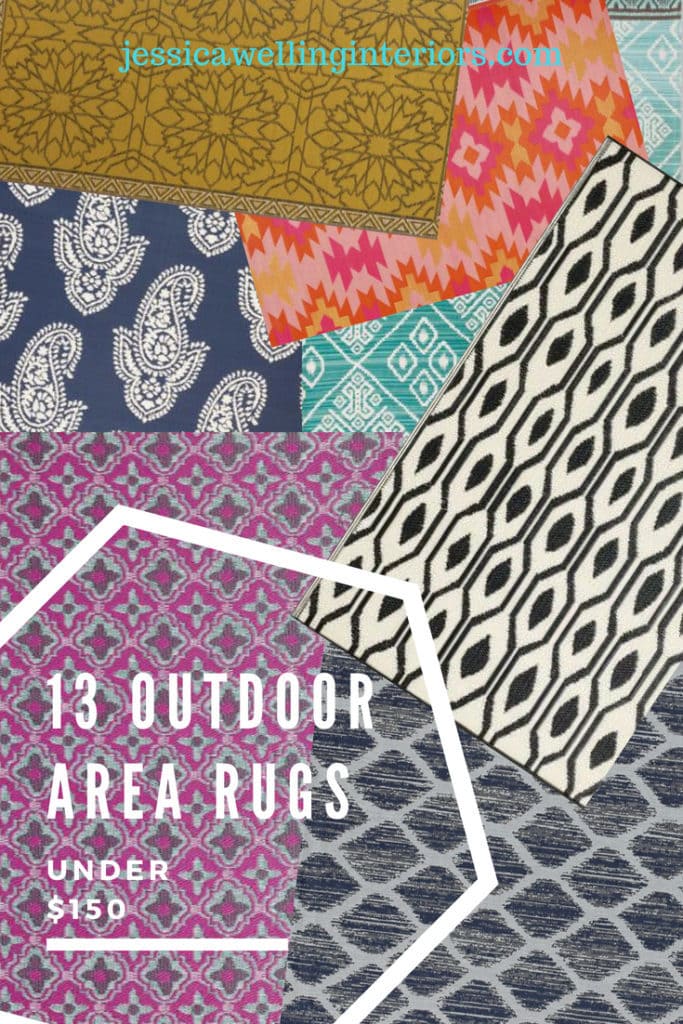 An outdoor rug is a great way to pull together and define a seating area. It's also great for covering an ugly patio! I've been doing some shopping for my patio dining area makeover– especially for a large outdoor rug to go under the table. Here are some cool rugs I've found- all for under $150! I think you can take a little more risk with a bolder pattern outside- you don't have to live with it all year:)
As with any seasonal items, it's best to jump on them early in the season- the cool rugs in popular sizes often sell out and that's it. However all the rugs listed below are still available as of this writing (early June 2018). And a quick disclaimer: unless otherwise noted, I haven't actually used these rugs so I can't vouch for quality. Check reviews!
I think you can take a little more risk with a bolder pattern outside- you don't have to live with it all year:)
I chose this Threshold Brushed Diamond Rug from Target.com. We've had it for about a month now, and we're loving it! I promise pics of the patio makeover soon!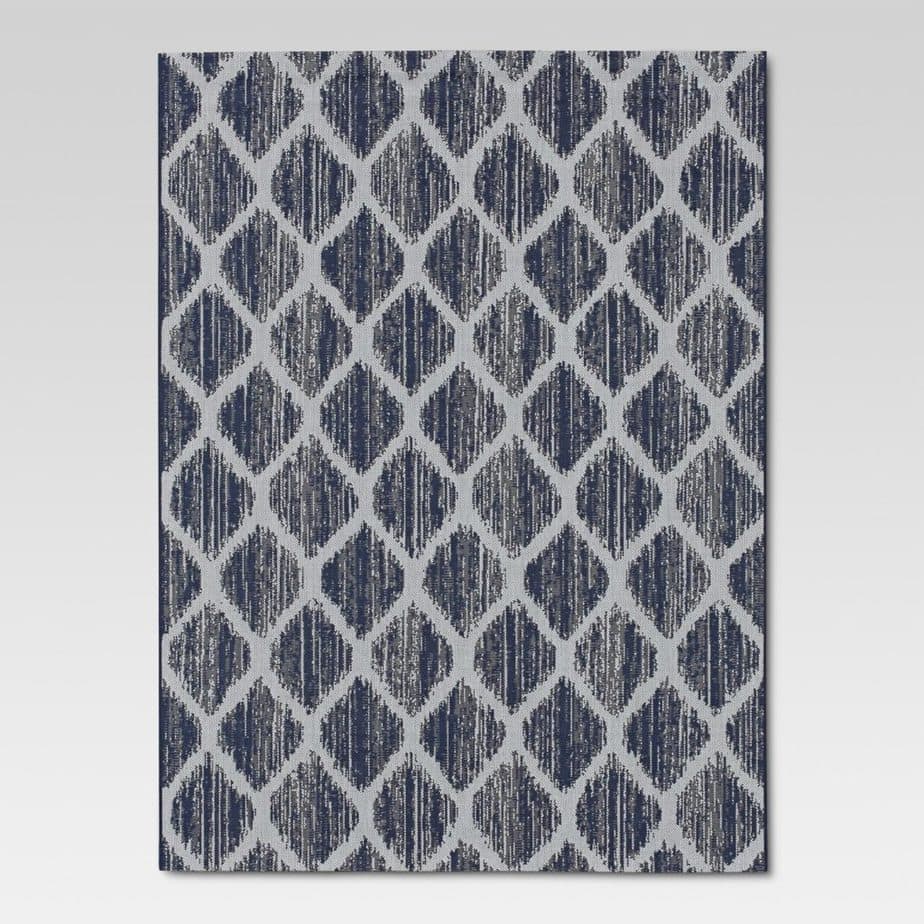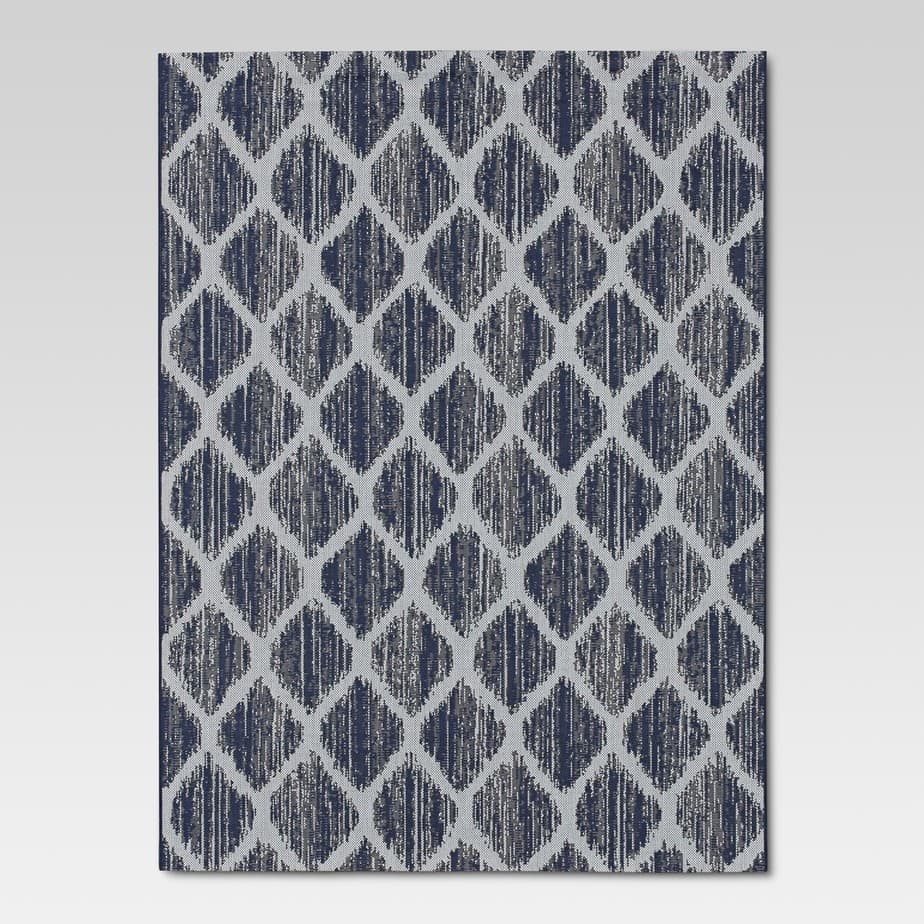 This gorgeous Threshold Global Stripe Outdoor Rug from Target comes in both 8'x10 and 5'x7″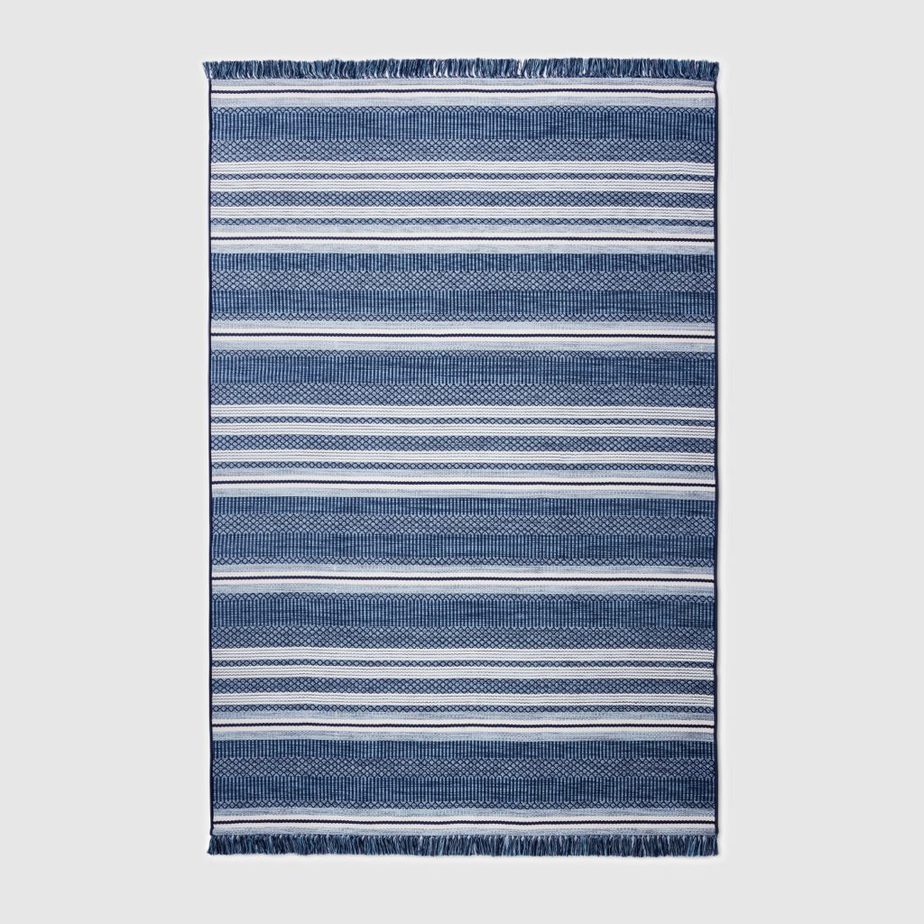 World Market always has these great and inexpensive Rio Mats. I love them, and for around $32 for a 6'x9′ rug they're hard to beat! These are made of woven plastic tubes- so you can just hose them off if they get dirty. I have two of these (different pattern) in my gazebo and they're great!). I just got this navy and white paisley one for my mom for mother's day- and I picked up two more for good measure. You never know! They're also reversible.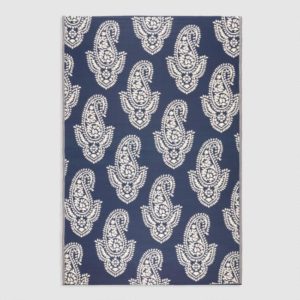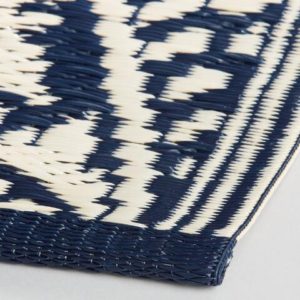 Here's a cute black and white one…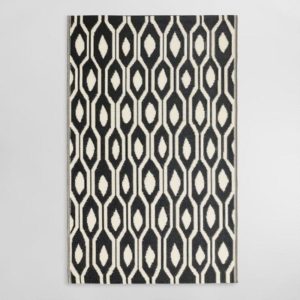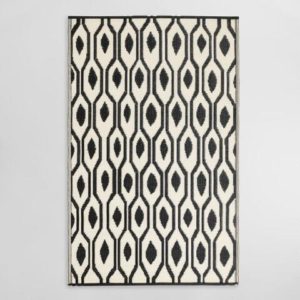 And a fun pink one too!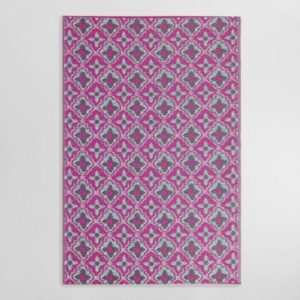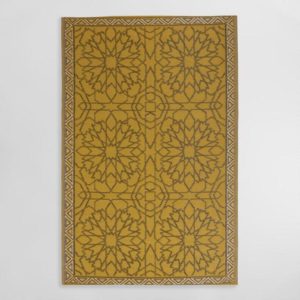 Orange Kilim Reversible Rio Mat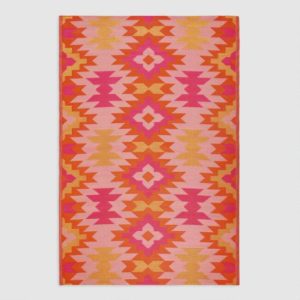 Ok that's the end of the rio mats. There are more if you visit World Market
Here's another awesome one from World Market:  Teal Diamond Medallion Candice Indoor Outdoor Rug.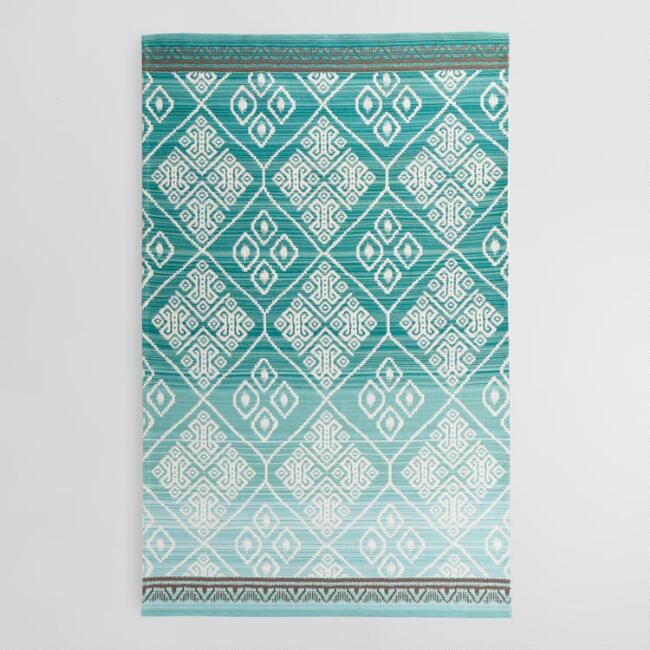 This cool blue and green rug has the same construction as a rio mat (above). Fab Habitat Cancun Outdoor Area Rug It also comes in several other colors. I don't own this particular rug, but I have one from this brand in the kids' playhouse, and it's held up great (currently on year three).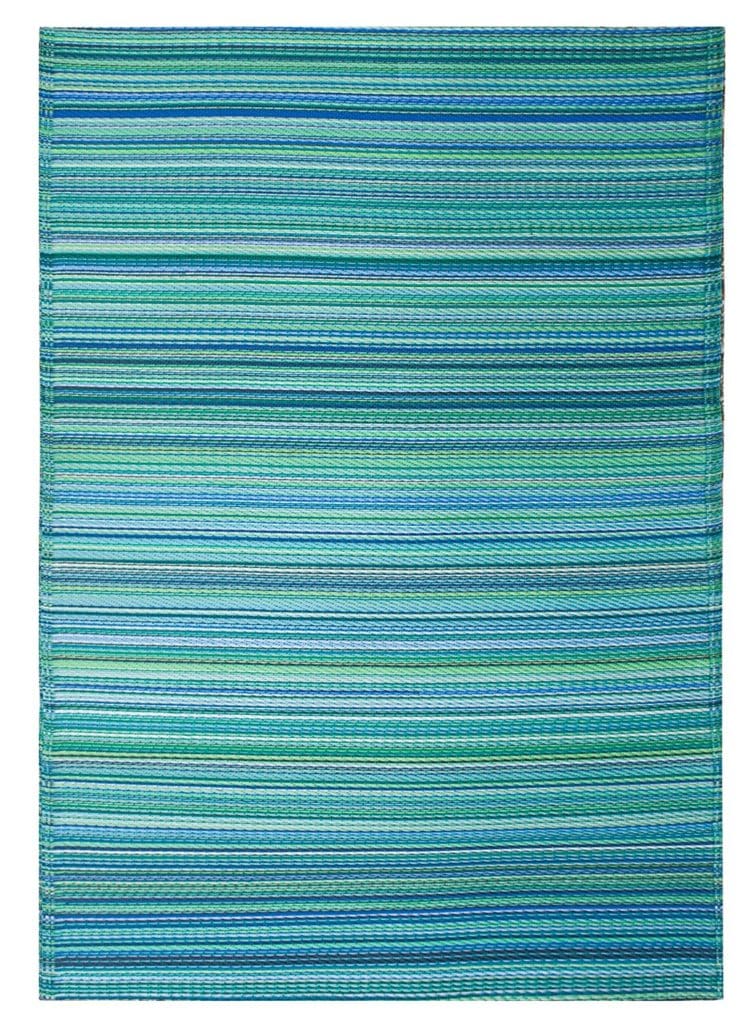 And while we're at it, here's the Fab Habitat Seville Indoor/Outdoor Recycled Plastic Rug in our playhouse.You can see the full Playhouse Tour HERE.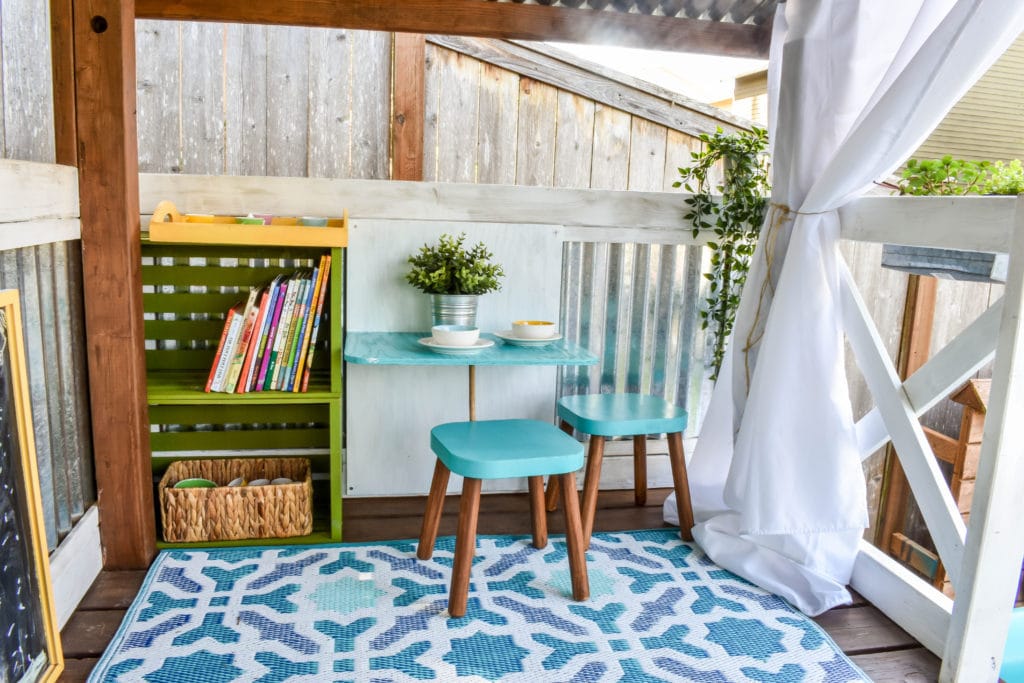 Here's a fun one from RugsUSA.com: Mohawk Home Oasis Morro Rug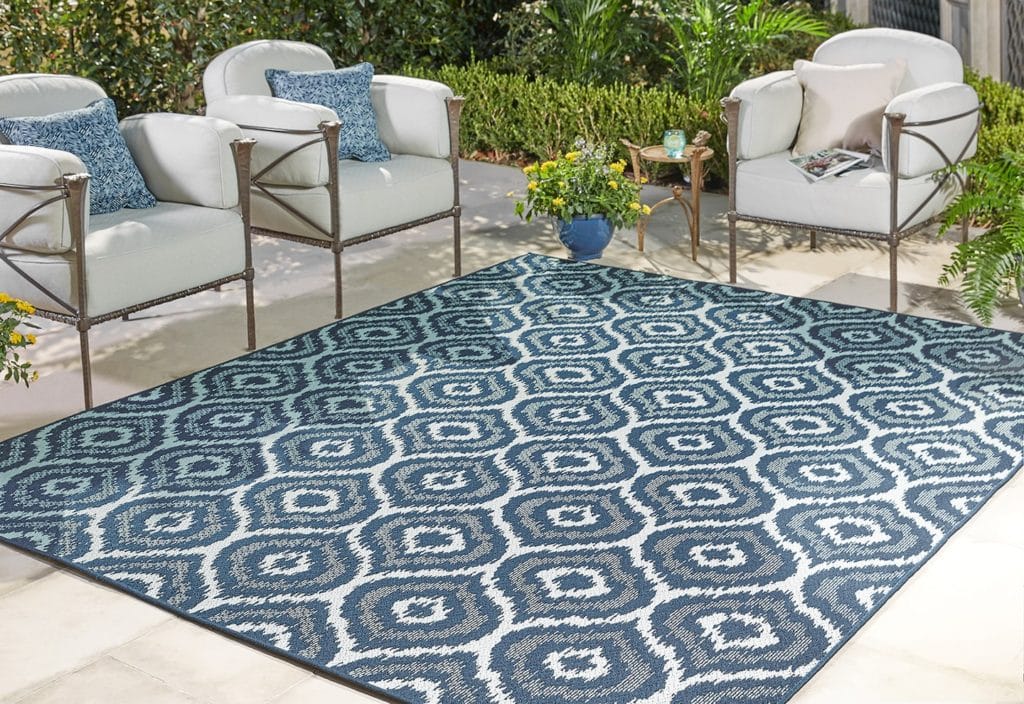 Here's another one from RugsUSA: Aperto Wavy Chevron Outdoor Rug
And here's one more: LoLoi Isle Rug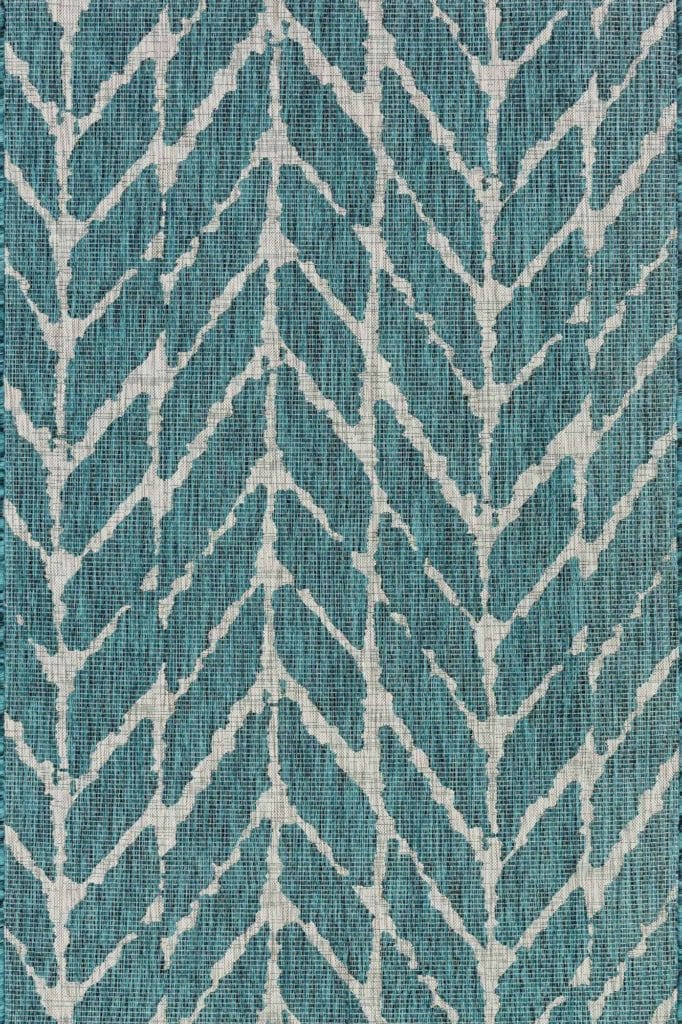 Good luck!
If you enjoyed this post please share the love by pinning it!
Jess