Make a Colorful Pom Pom Wreath!
Learn how to make a fun and colorful pom pom wreath for Christmas, Winter- or any season in this easy video tutorial!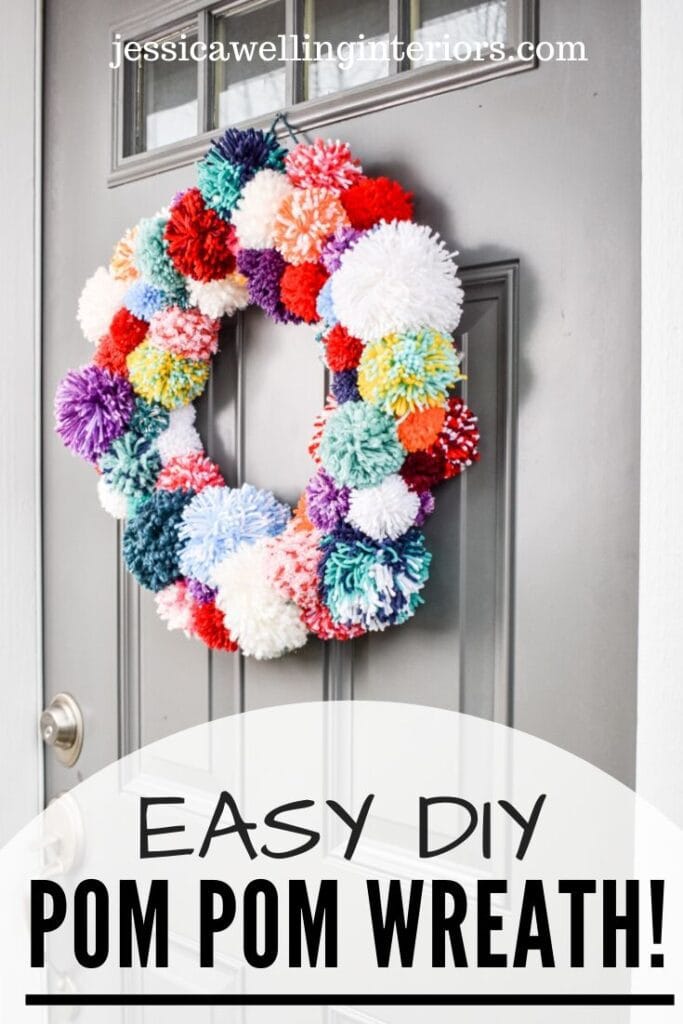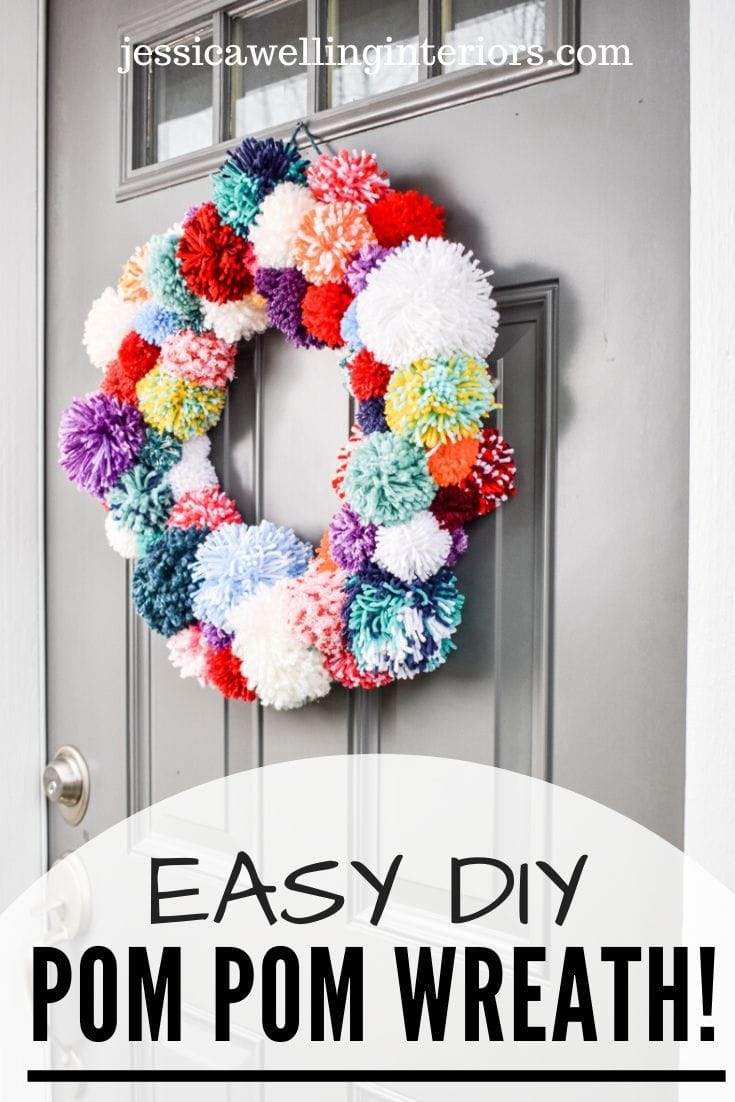 Happy December! Today several of my blogger buddies and I are sharing our DIY Christmas wreaths. I know you'll love their wreath ideas at the bottom of this post!
Right now, the little ladies and I are in the midst of a serious pom pom obsession. Like my living room is completely covered in little bits of yarn right now and when I'm finished with this post I'm going to have to dig us out. Last night the girls even set up a stand to sell pom poms in the dining room!
So it naturally followed that we needed a pom pom wreath for Christmas this year. This project is easy, but not necessarily quick. But the good news is, once you've got the process down, you can make poms while watching TV or listening to an audiobook. Or better yet, get the kids to make them! Let's get started.
Remember that box of old yarn that's been in your closet for 8 years? Get it out! We're finally going to use it up!
Here's What You'll Need: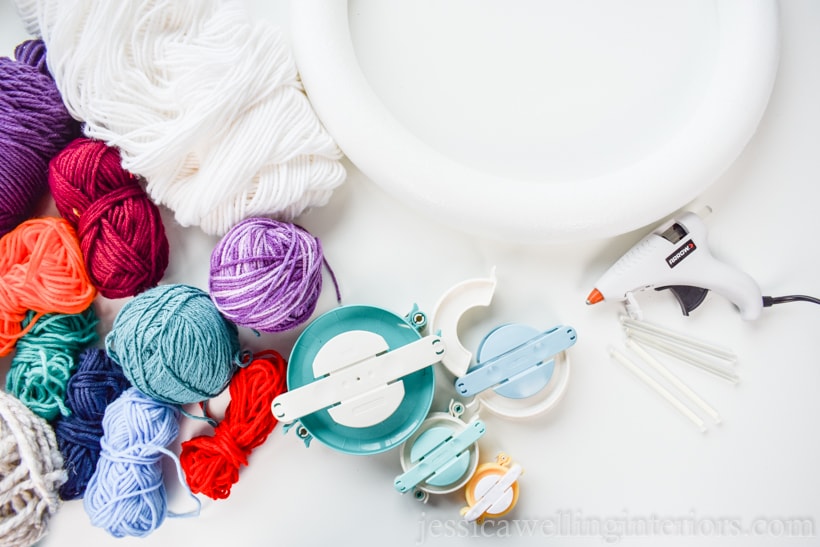 How To Make a Pom Pom Wreath
1. Make Your Pom Poms
Come check out this detailed tutorial on making pom poms! Then come back for the rest of the project!
I highly recommend these Clover pom pom makers! We've tried 3 different brands now, and these are by far the sturdiest!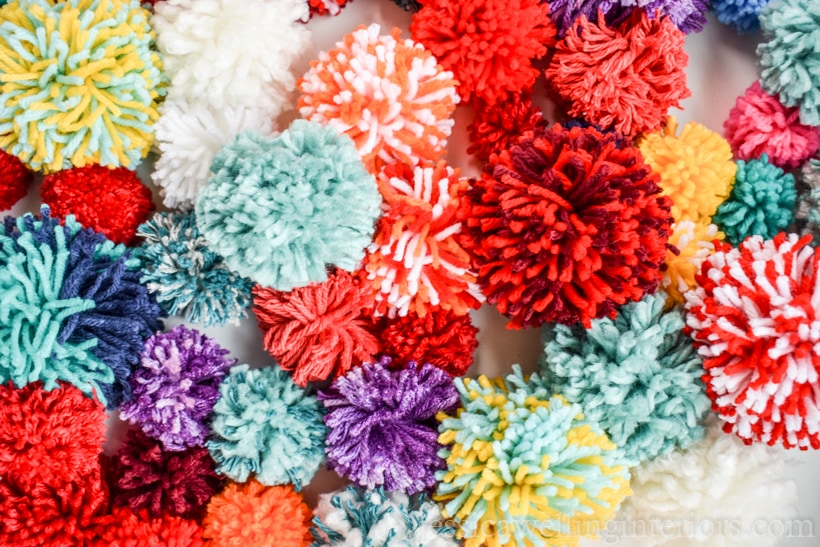 I wanted a bright, multi-colored, and textured wreath, so I made my poms in different sizes and colors.
One strategy I used was mixing white yarn into the colored pompoms. This creates the look of more shades (I believe the correct word is tints, but that sounds funny).
For example, I only really had one color of pink yarn, but I wanted to have more pinks, so I mixed the pink with red, and I mixed it with white.
Make yourself a nice BIG pile! Once you think you have enough, make more!
2. Glue the Pom Poms Onto The Wreath Form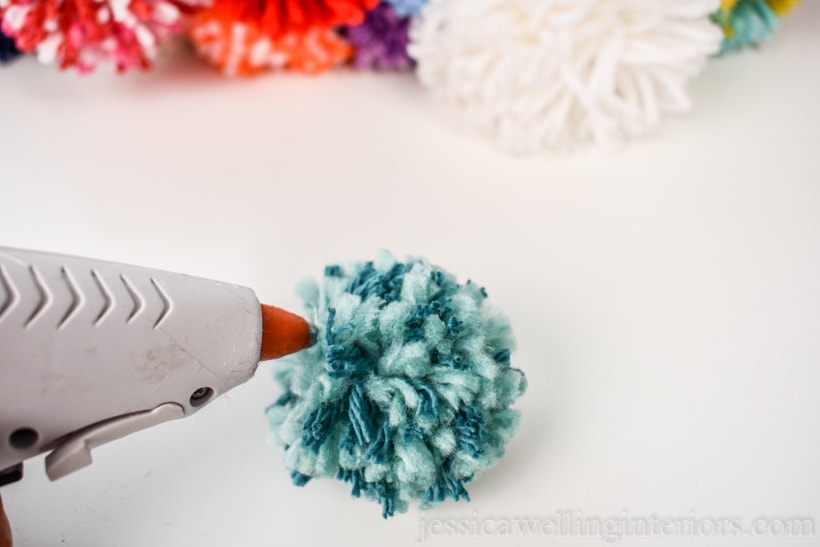 Use the hot glue gun to attach the pompoms to the wreath form. I didn't arrange them in any kind of pattern, but I did try to create balance with the distribution of the different colors, textures, and sizes of poms.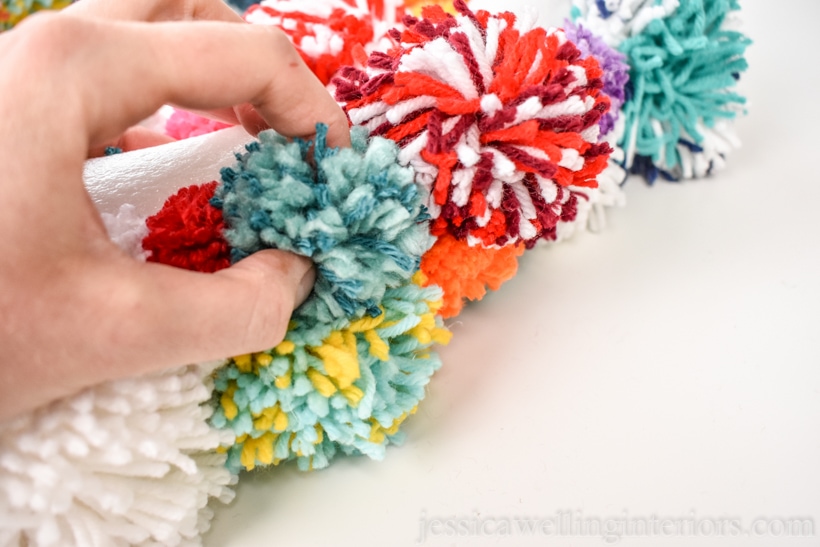 3. Attach The Yarn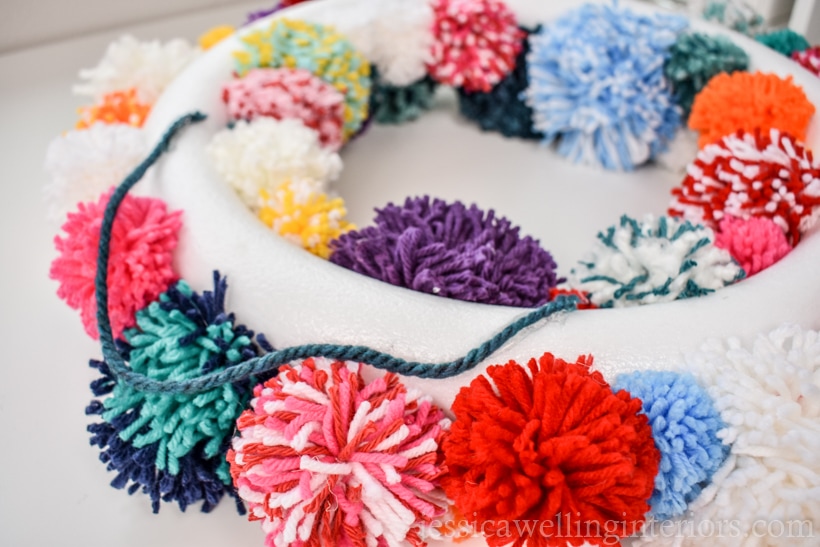 I chose to hang my wreath with a simple piece of thick yarn. I applied a line of hot glue to both sides of the back of the wreath form, and set the yarn into them. Then I gave them at least fifteen minutes to harden, before hanging it up.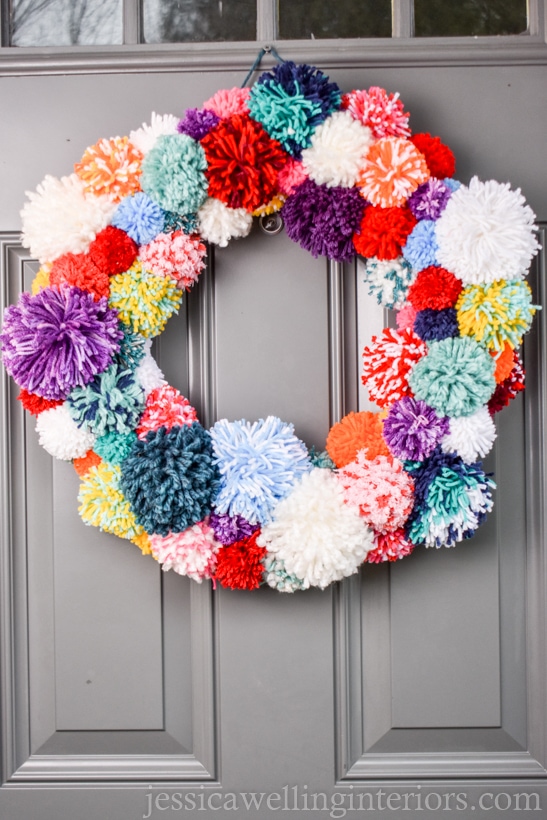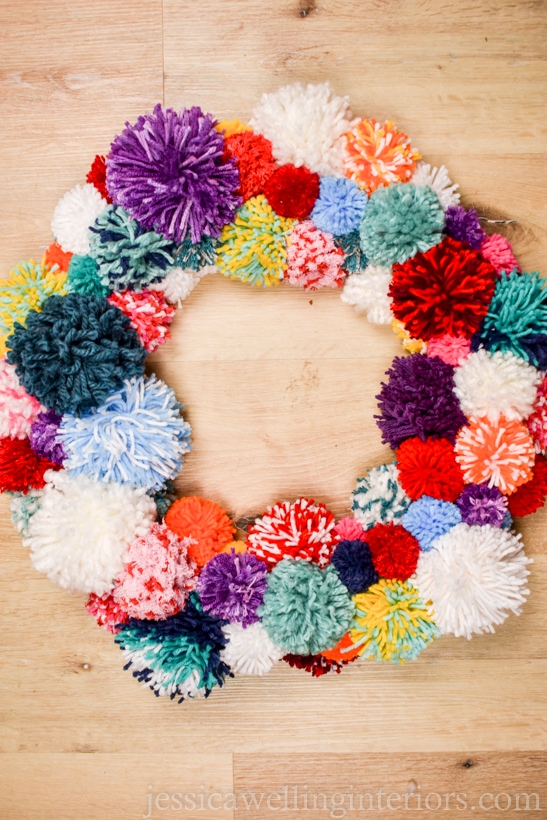 Pin me!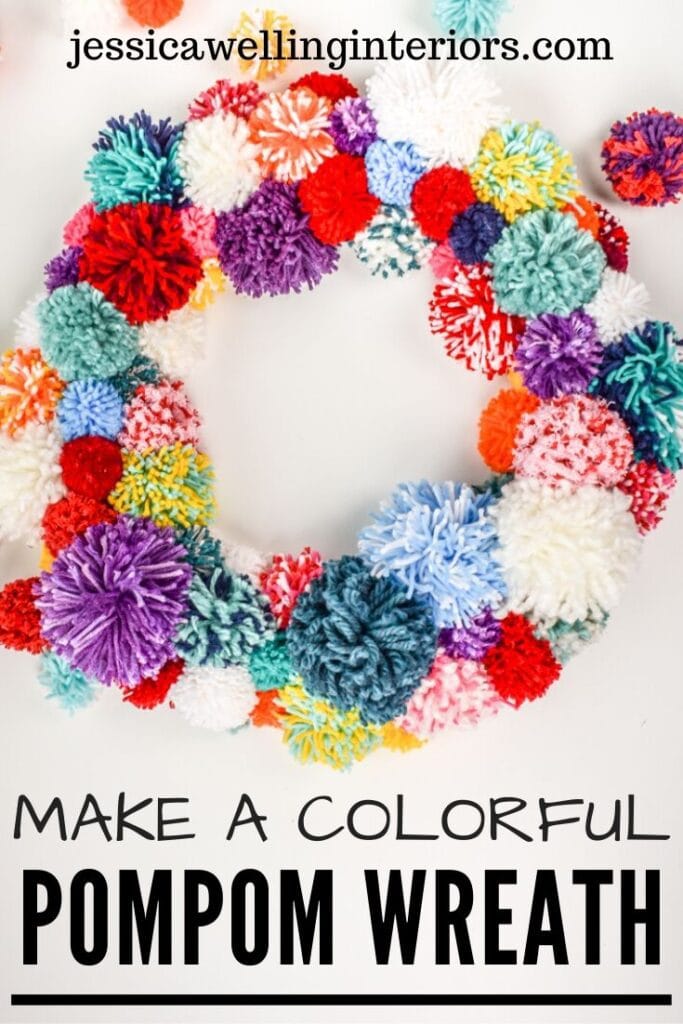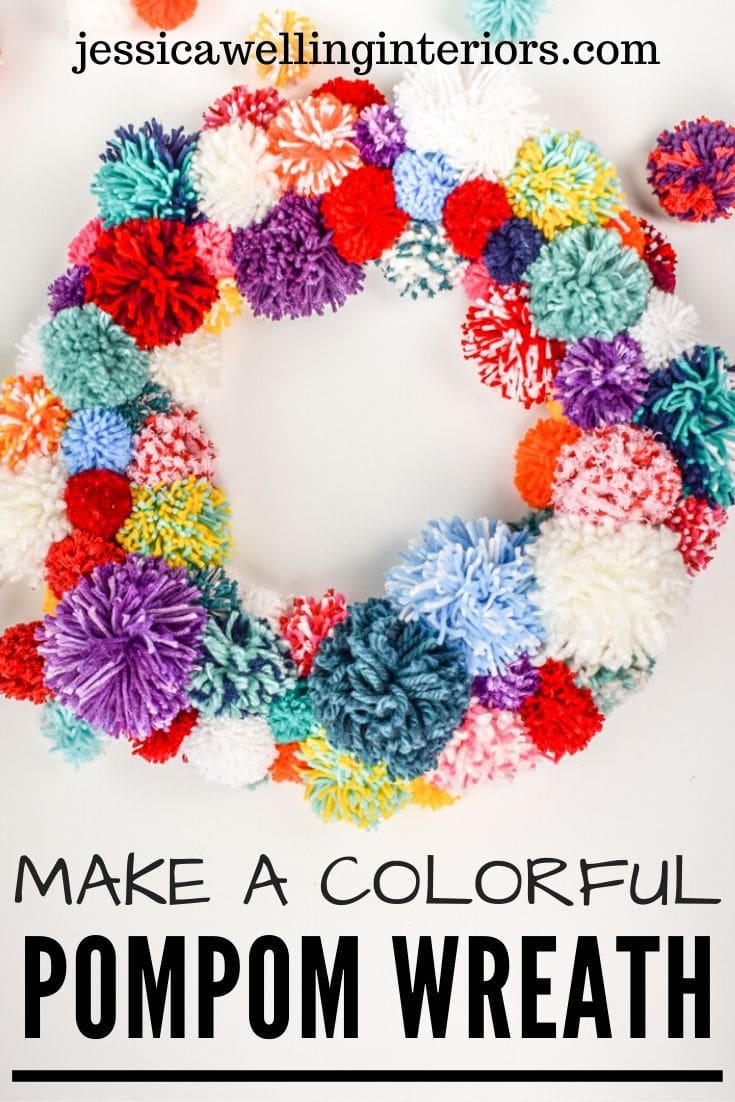 More Gorgeous Christmas Wreaths From My Friends…
This fun and festive DIY wreath from Kippi at Home!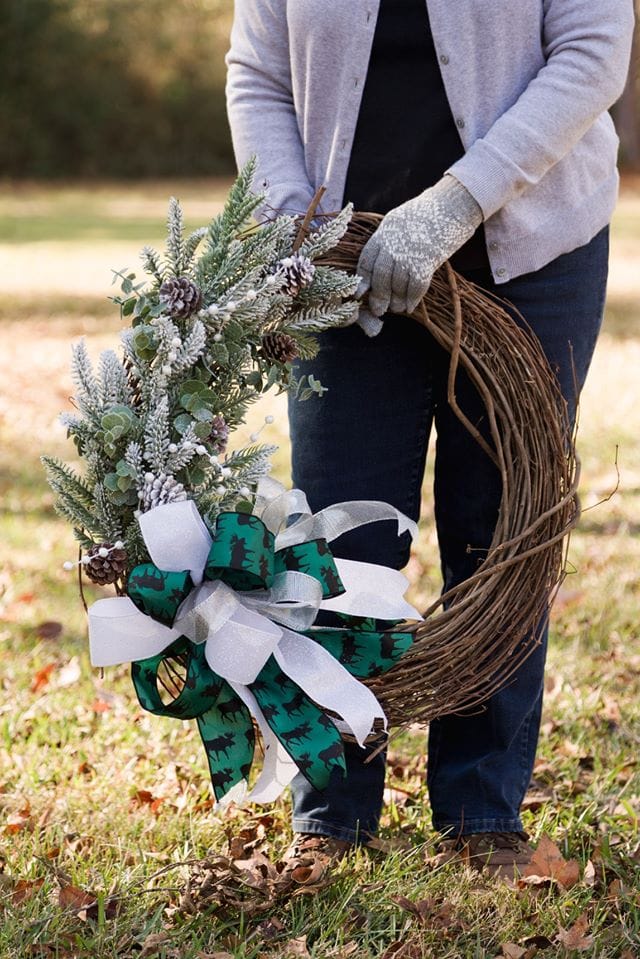 I'm loving this beautiful Thrifted Sweater Wreath from Leah of Thrifted Nest!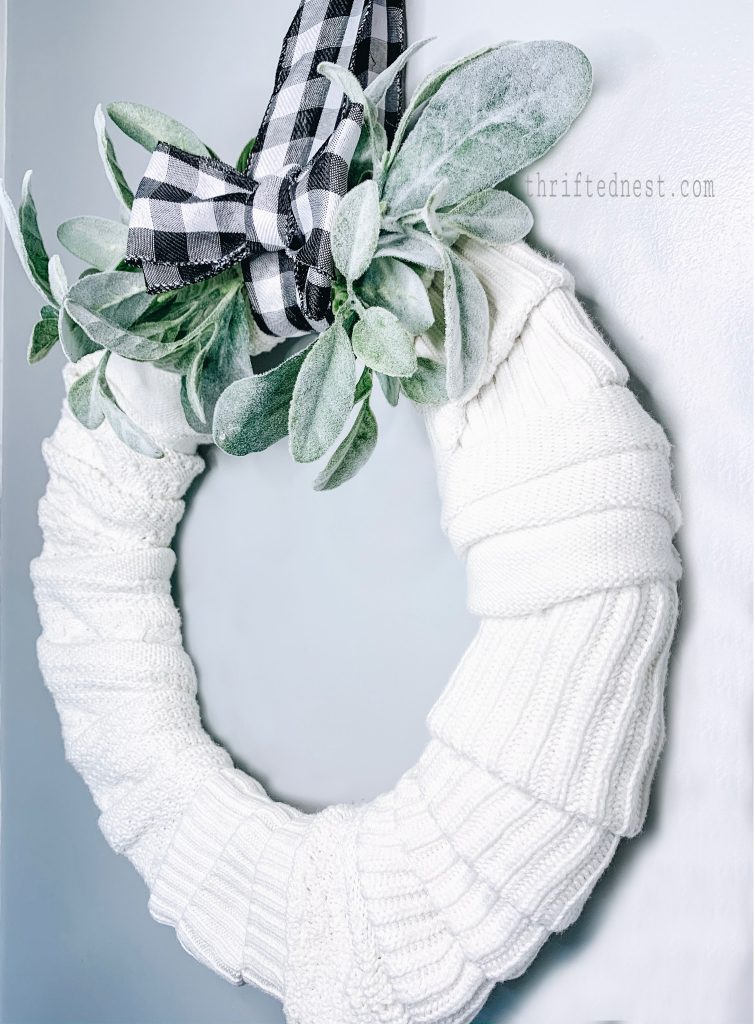 This Fun Embroidery Hoop Christmas Wreath from Pamela at DIY Vibes!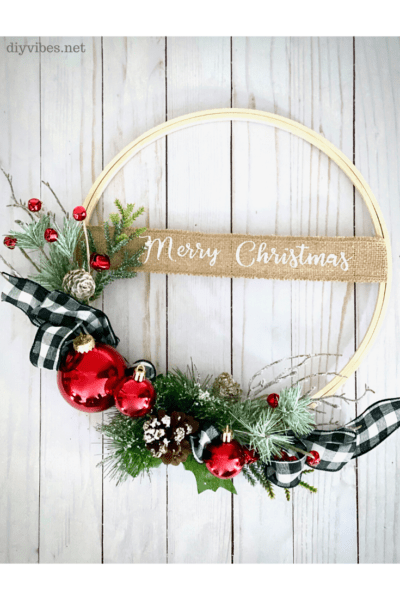 I just want to give this fun Neutral Pompom Wreath from Rebecca of Zucchini Sisters a hug!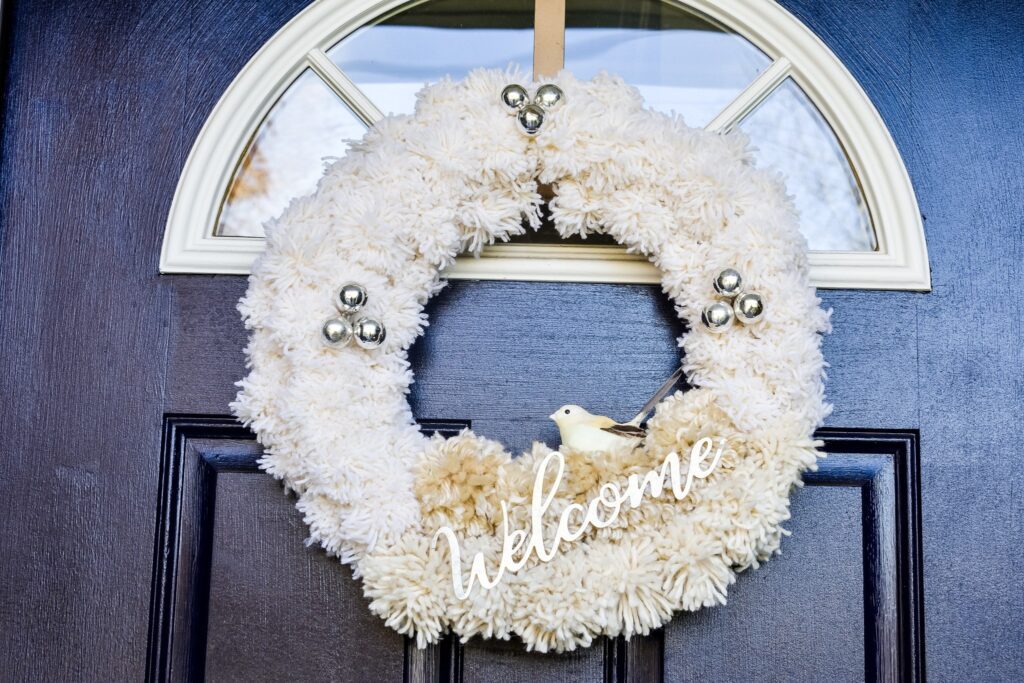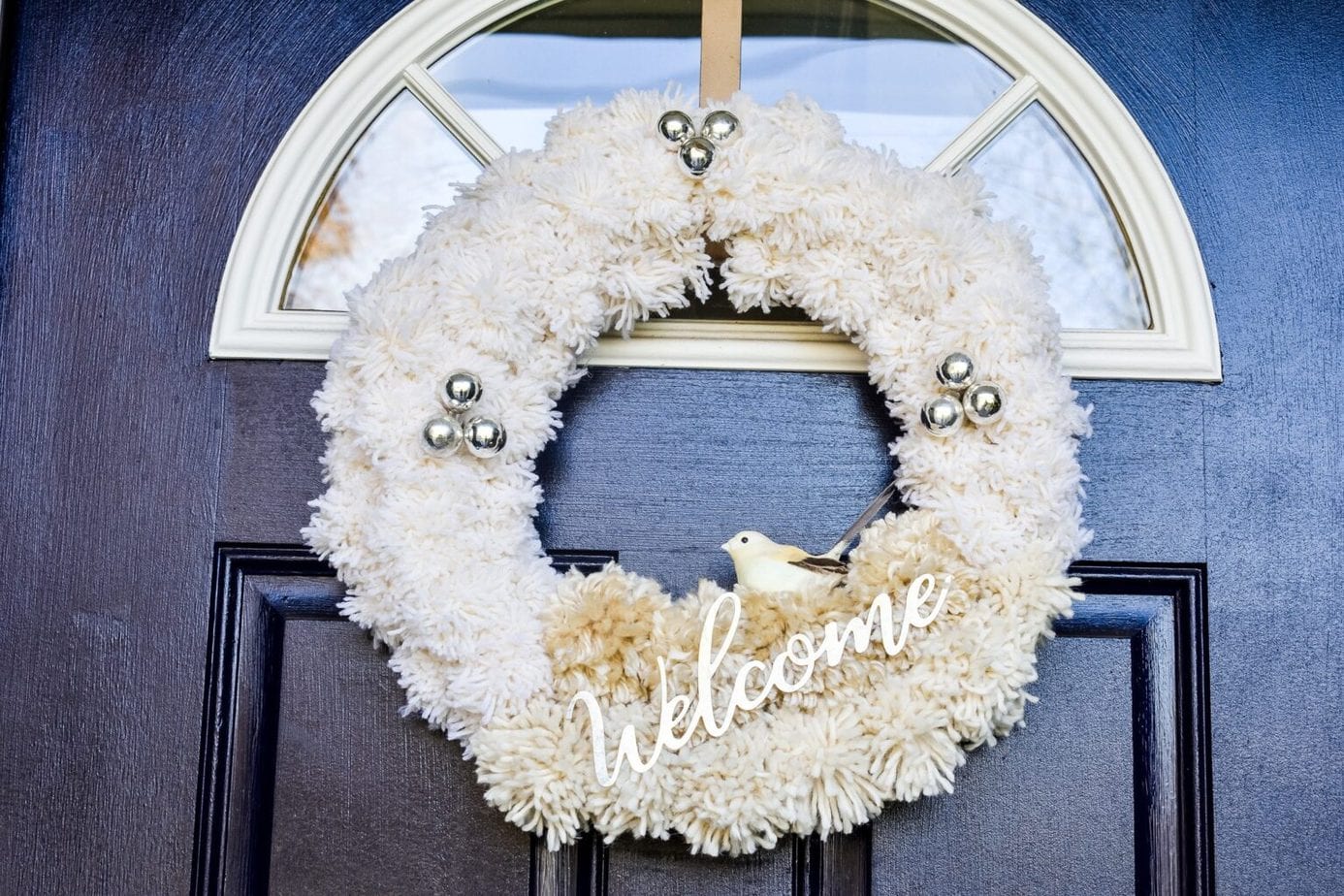 I'm loving this Eucalyptus Winter Wreath by Rebecca of Hello Central Avenue!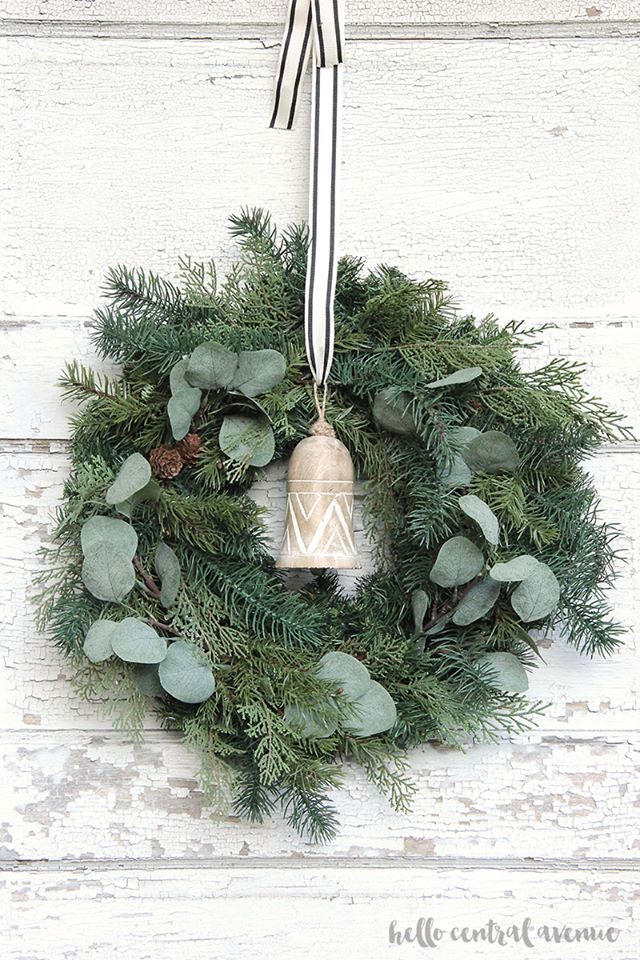 This fun Rustic Candy Cane Wreath, from Agnes at Just That Perfect Piece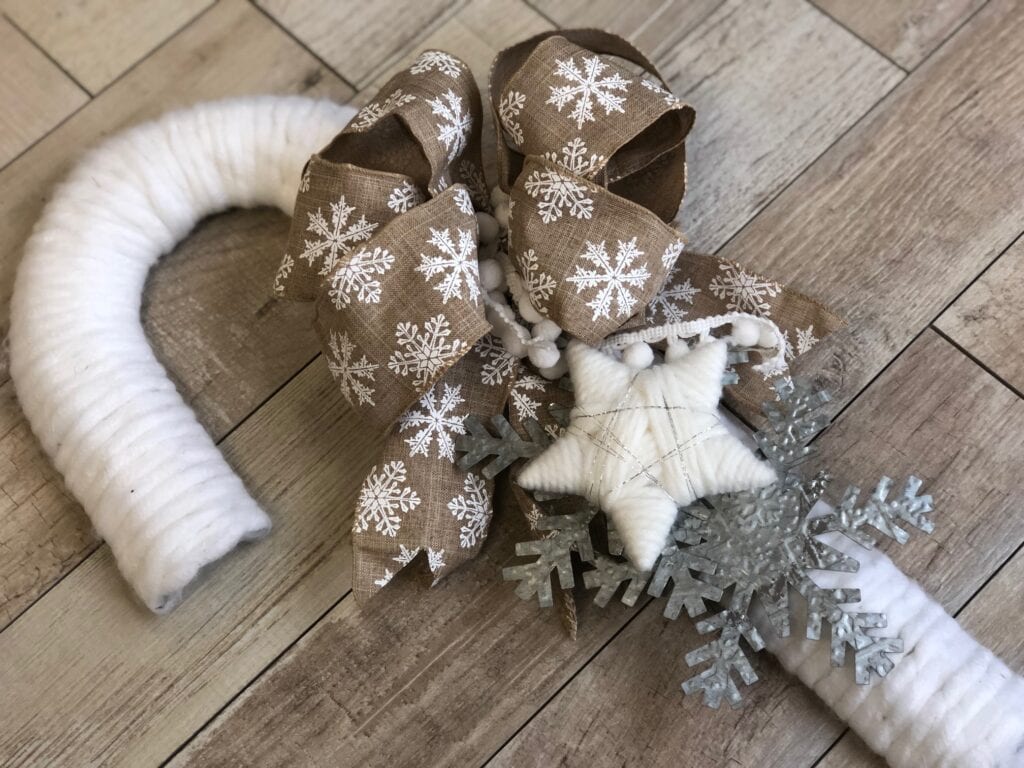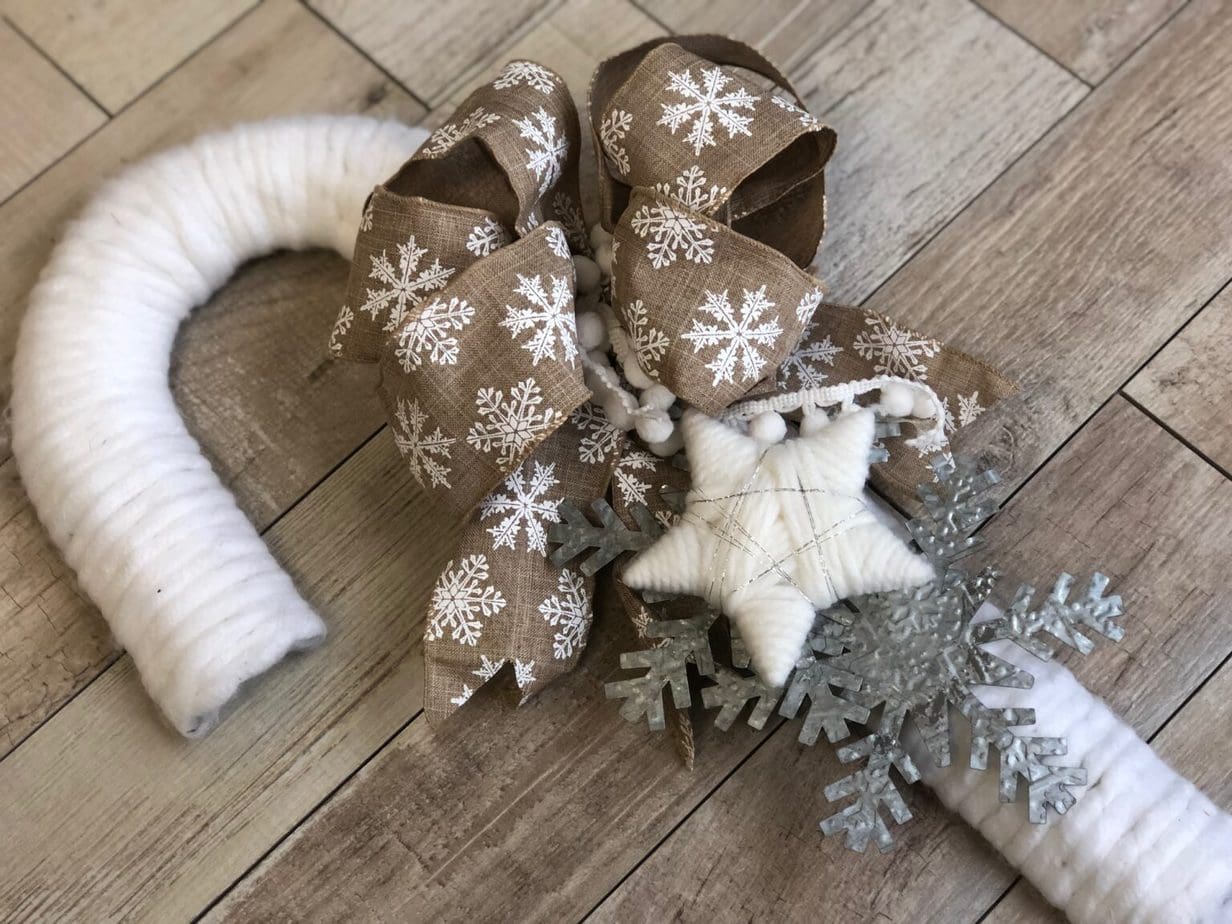 This gorgeously simple Scandinavian Christmas Wreath from Kirsten of Tribe of Burton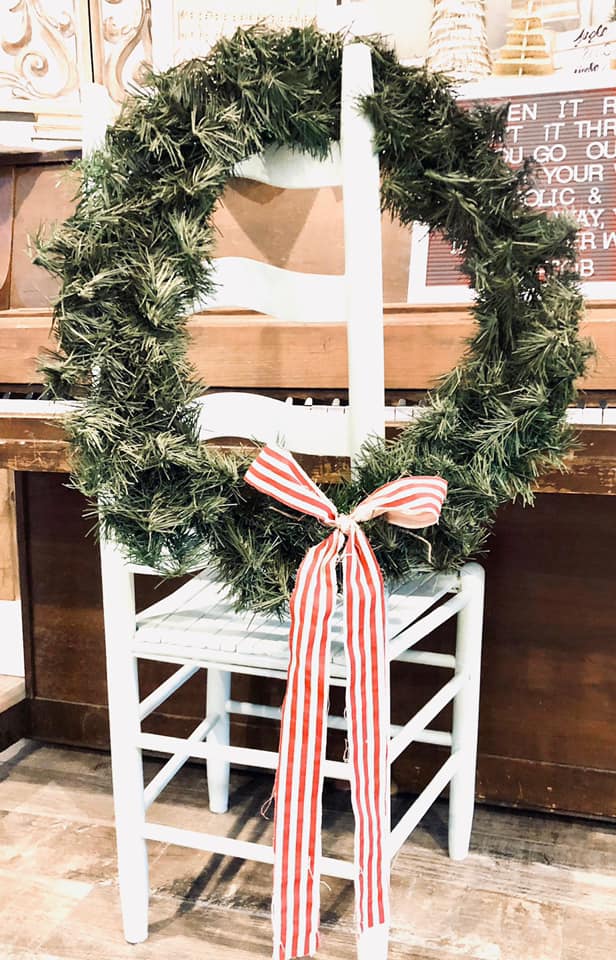 This fun Deer Wreath from Michell at Our Crafty Mom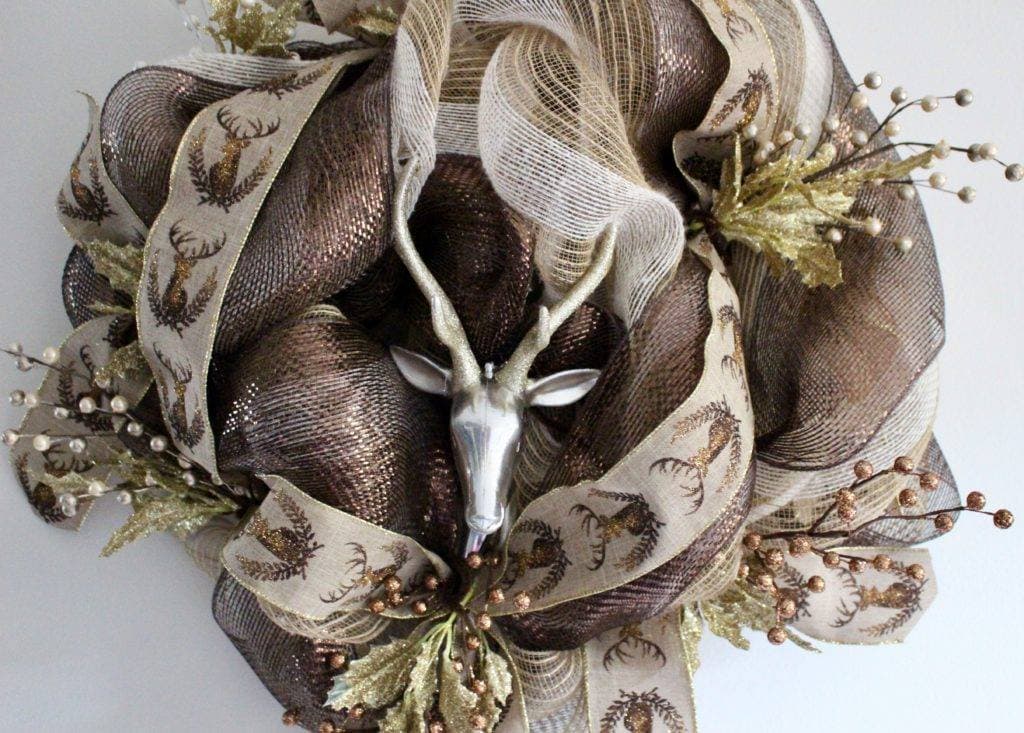 Jane's gorgeous Upcycled Christmas Wreath from Sustain My Craft Habit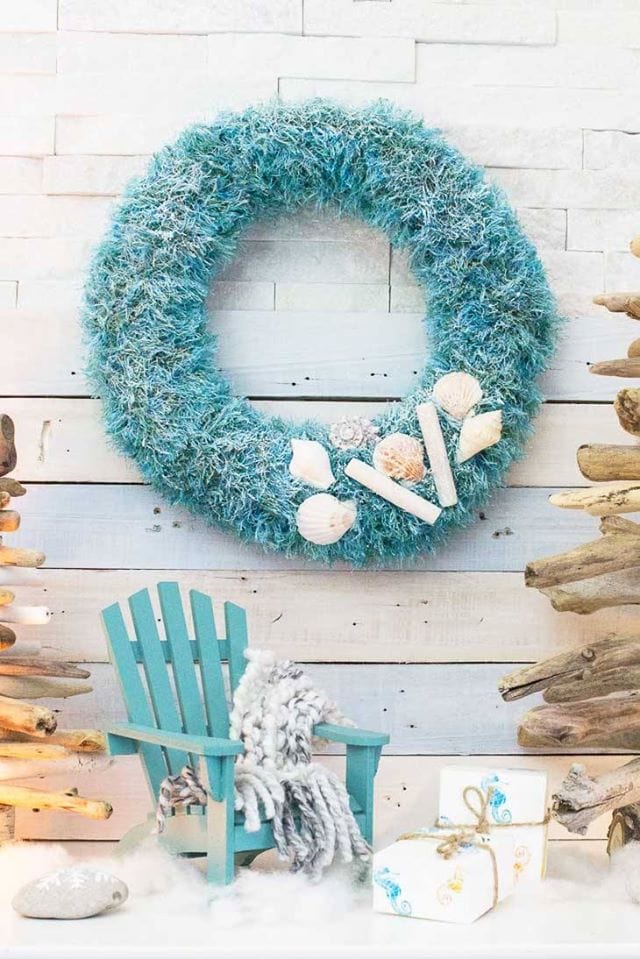 This festive aqua wreath by Jill of Impressive Windows and Interiors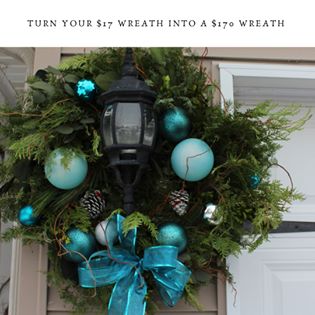 This lovely DIY Christmas Wreath by Lia of Southern Yankee DIY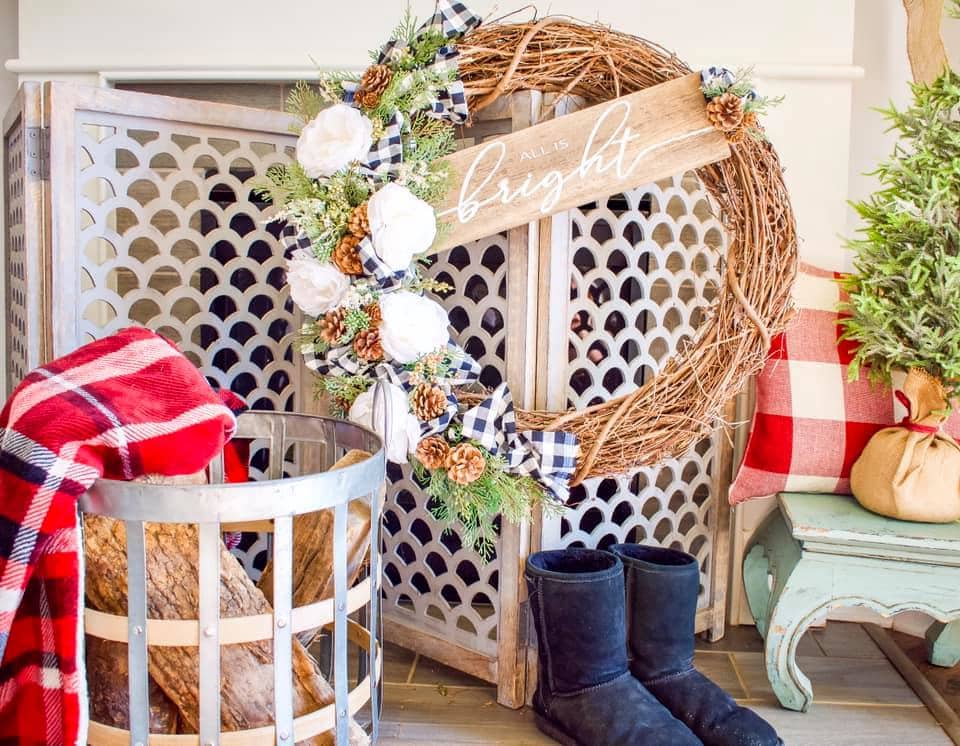 More Pom Pom Ideas…