One-Weekend Patio Makeover
This simple and budget-friendly dining patio makeover transforms a small ugly concrete slab patio into a beautiful outdoor dining room.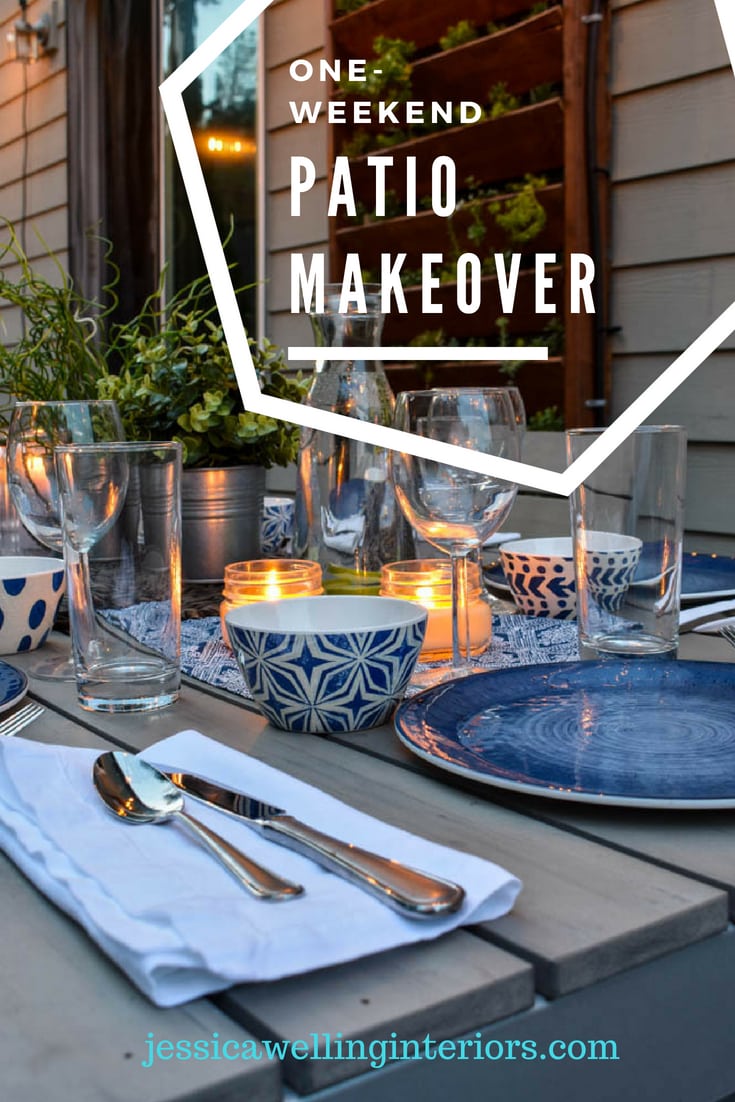 So we've got this very basic builder-grade patio and steps behind our basic builder-grade house. There's nothing particularly wrong with them, but the patio could use some livening up. To make matters worse, I bought a grey outdoor dining set a few years back (which I do love) and it sits on the grey patio next to the grey house, against a usually grey sky. I think we can all agree the world does not need this much grey!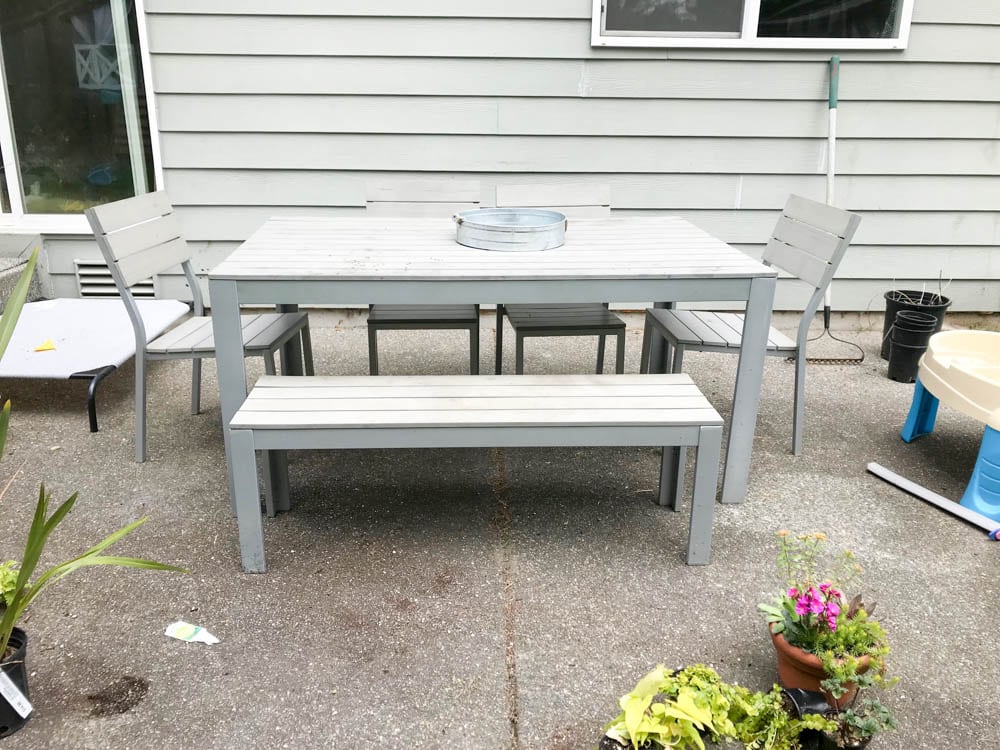 Beautiful, huh?
For my birthday this year I asked for a patio makeover, and we're just getting around to setting it all up. We've always loved eating outside during the spring and summer months, but I'm excited to bring it to the next level!
Here's what I wanted :
A large outdoor area rug to define the space and add interest
String lights- who doesn't love string lights? Check out my Outdoor Lighting 101 post.
Something to hang the string lights from (string light poles tutorial)
Vertical wall planter to hang on the side of the house
Pots of plants to define the space and add interest.
And of course some fun tabletop accessories and lanterns!
String Lights
We've never had string lights over our back patio because there was nothing to hang them from. Here's the simple solution we came up with. This was about a 2-hour project. We put in 2 poles, but I may have to talk Peter into a third- he doesn't know this yet. The great thing about these is we can bring them into the garage in the winter, and the fittings in the ground are below-grade so no one will trip over them. Then we can bring them back out and set them into their fittings again next year! You can check out my quick and easy tutorial HERE.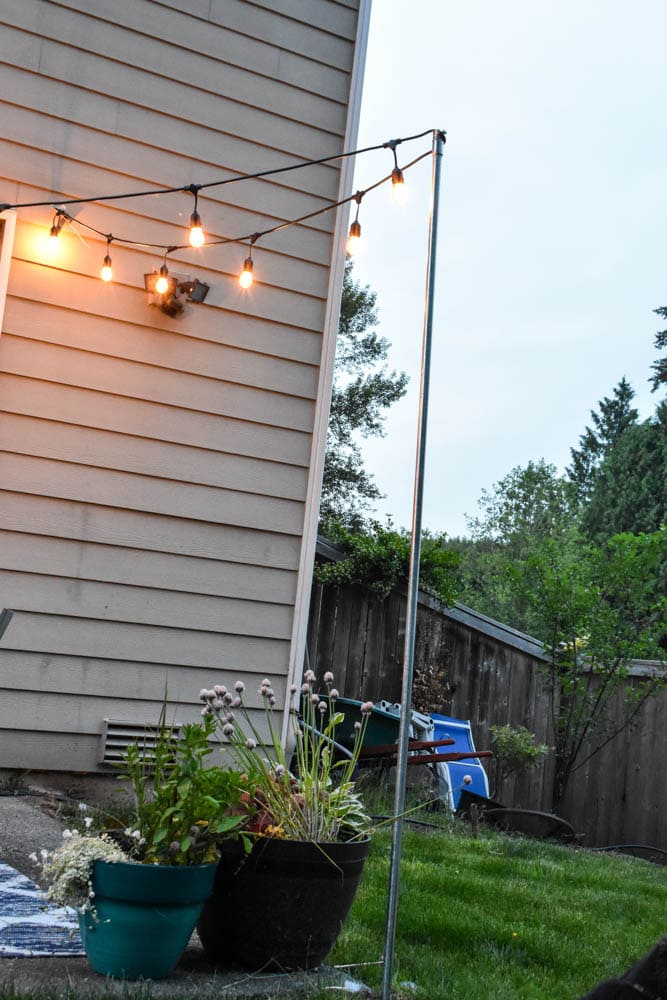 Oops… sorry about the junk pile in the background:) We're taming the backyard slowly but surely.
We opted for these heavy-gauge string lights from Costco.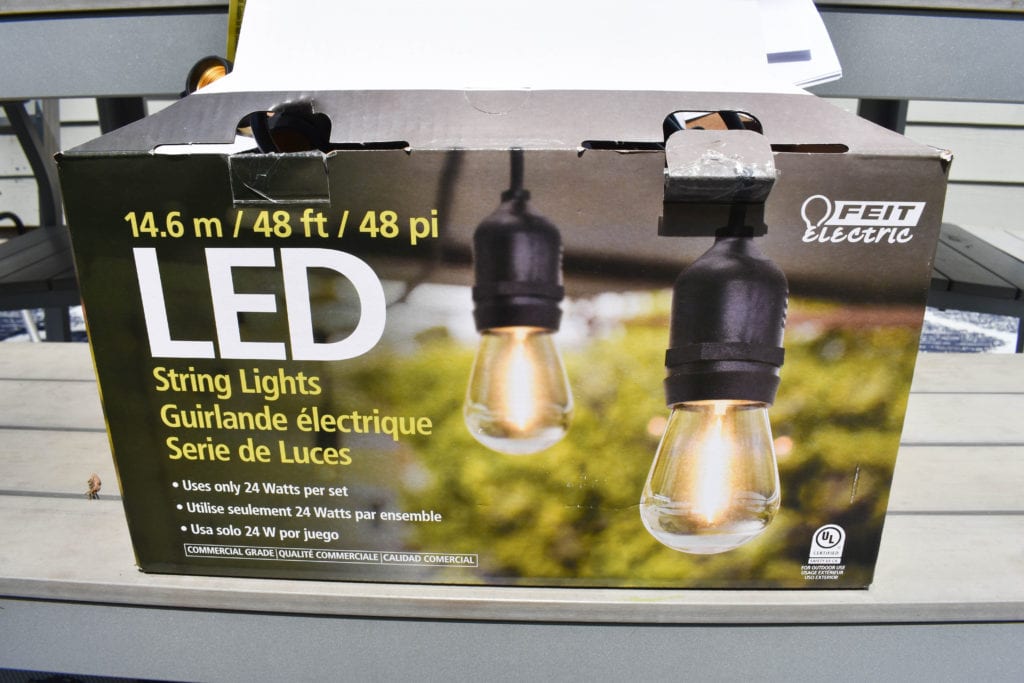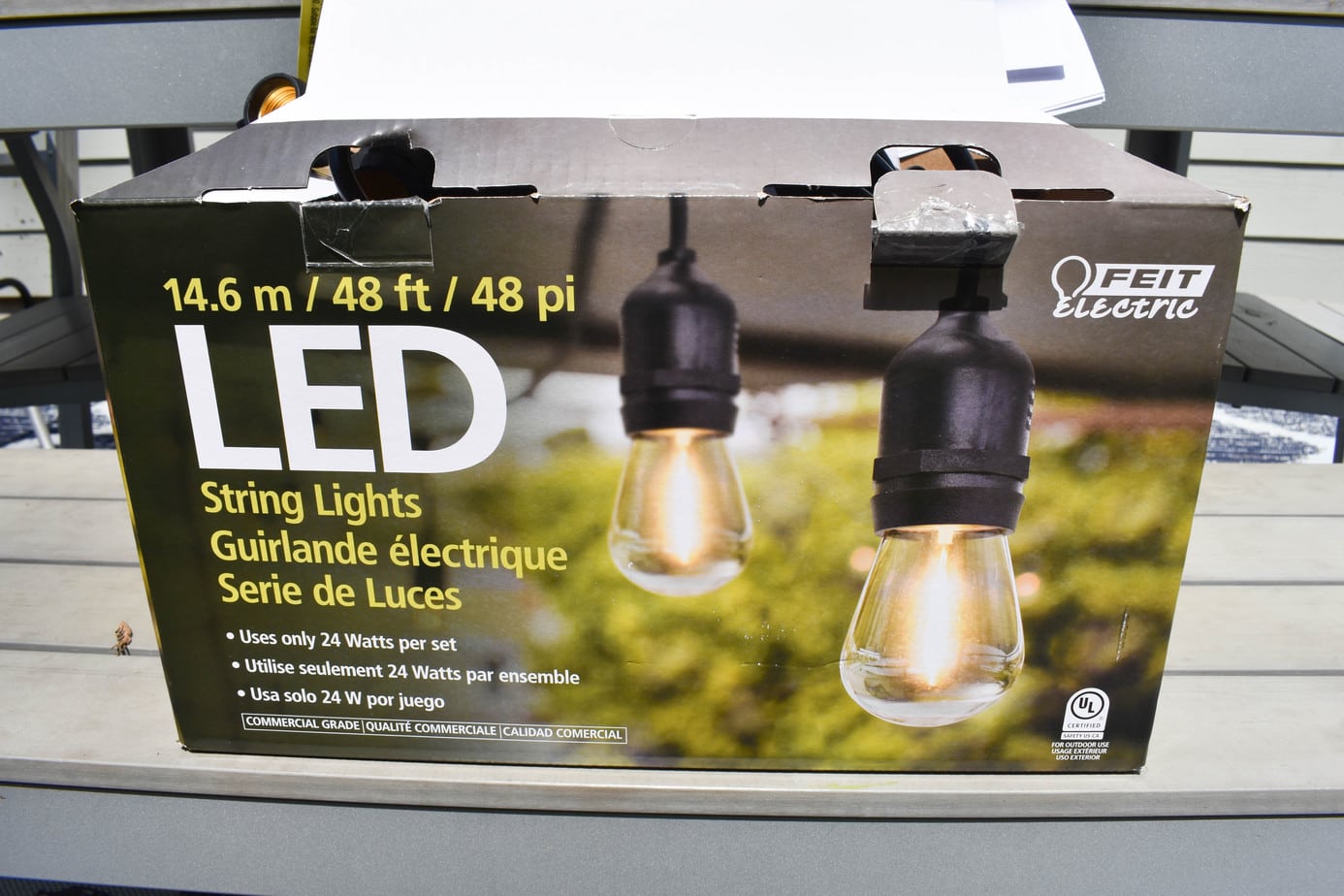 Dining Set
I love our outdoor dining set. It's the Falster set from IKEA. We've had it for almost four years and it's held up great. I've actually had two different clients purchase this same set. It's reasonably priced, stylish, versatile, and made of plastic composite and metal. That means we can leave it outside year round (covered with a tarp in the winter). Unfortunately it doesn't look like they have it in grey this year, but they do have an attractive brown and black set. My only complaint is that the tabletop stains easily and I haven't found a good way to clean it.
Rug
I was excited to find this cute Threshold Brushed Diamond Outdoor Rug at Target.com. We've had it for about a month now, and so far it's great! I'm curious to know how it will hold up and clean up over time. This family has some messy eaters, so I'll keep you posted! You can check out my roundup of this season's inexpensive outdoor area rugs in every color here!
Planters
Planters
I found these lightweight resin planters at WalMart last year, and I liked them so much that I ordered four more this spring! I love the ombre teal and they look really cool with bright green plants. Be sure to drill holes in the bottoms!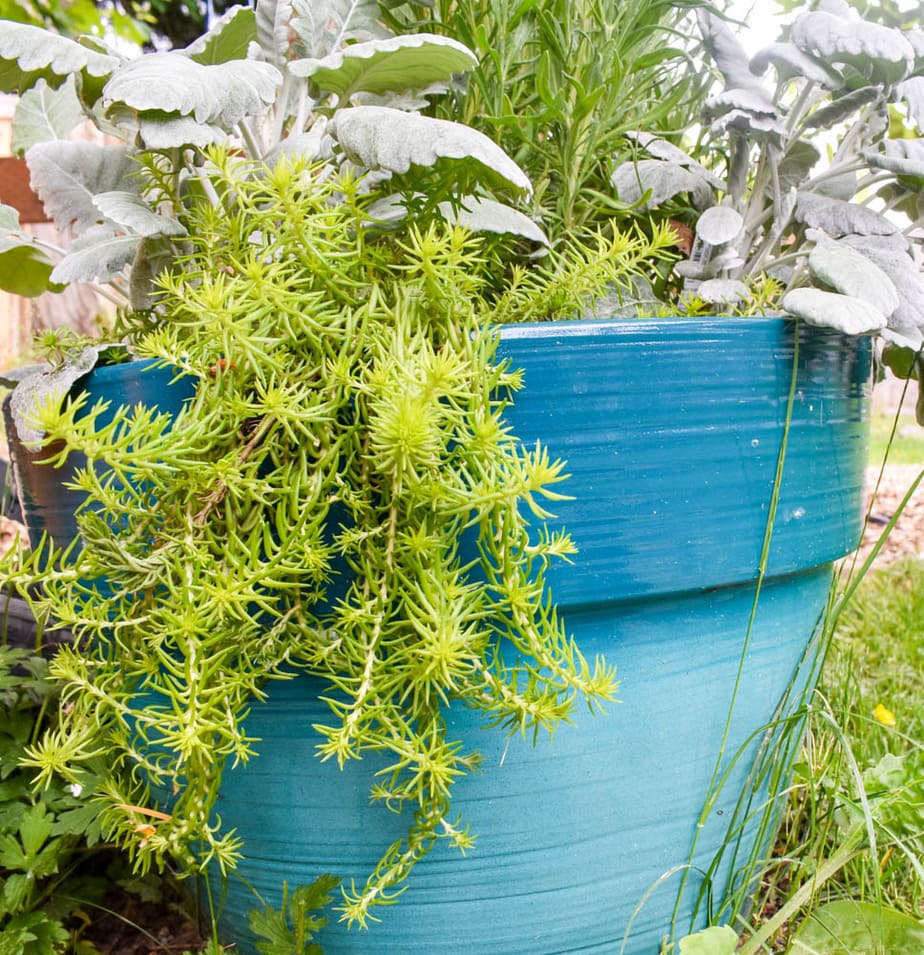 Vertical Garden
I'm blown away by this awesome vertical garden Peter built for me! I was thinking we would hang a felt planter bag from a frame and hang it on the wall. But he went to Home Depot one evening and came back with a bunch of wood and went to work. You can see the full tutorial HERE!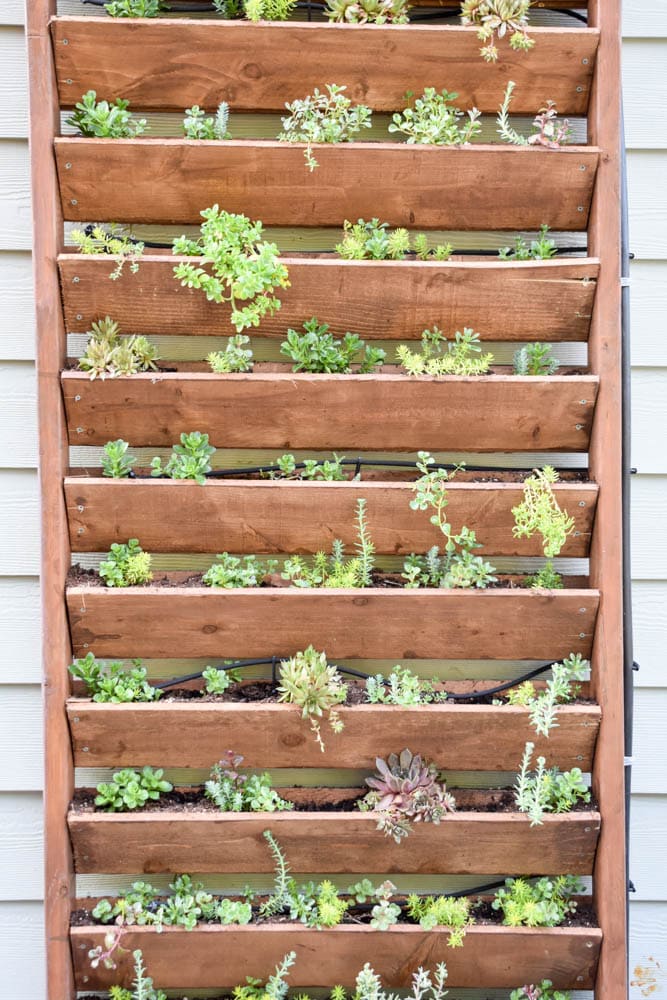 The plants are newly planted, so I'm sure it will be even cooler once they fill out a bit.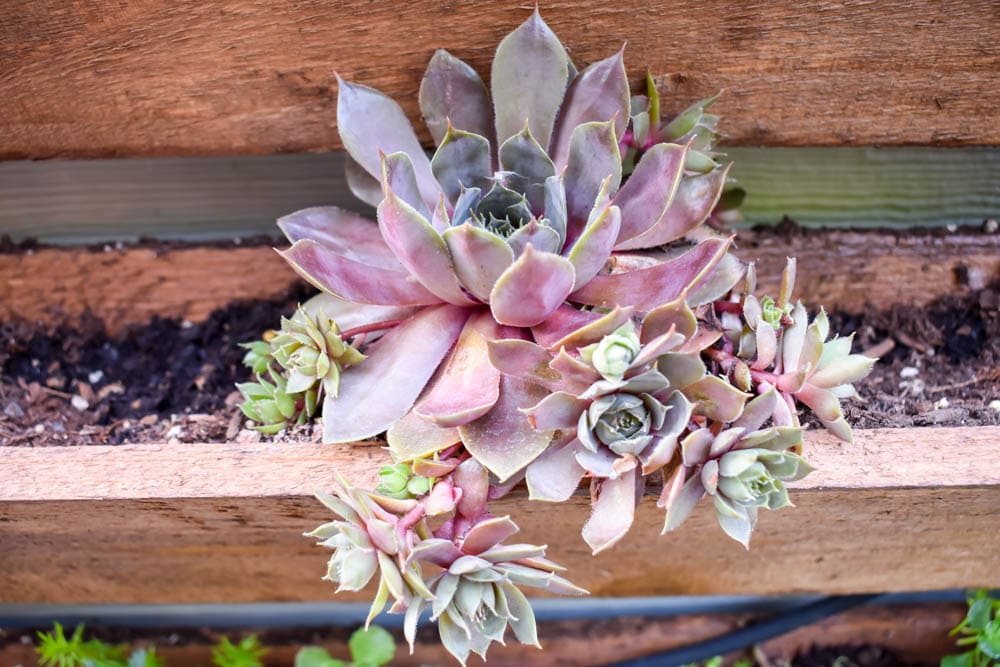 Outdoor DinnerwareO
My sister got some of this beautiful melamine outdoor dinnerware for her birthday, and I've been eyeing it ever since. So when I saw that Target still had some in stock yesterday I snapped it up! And it's actually still available on their website as well. And you can get the plates HERE.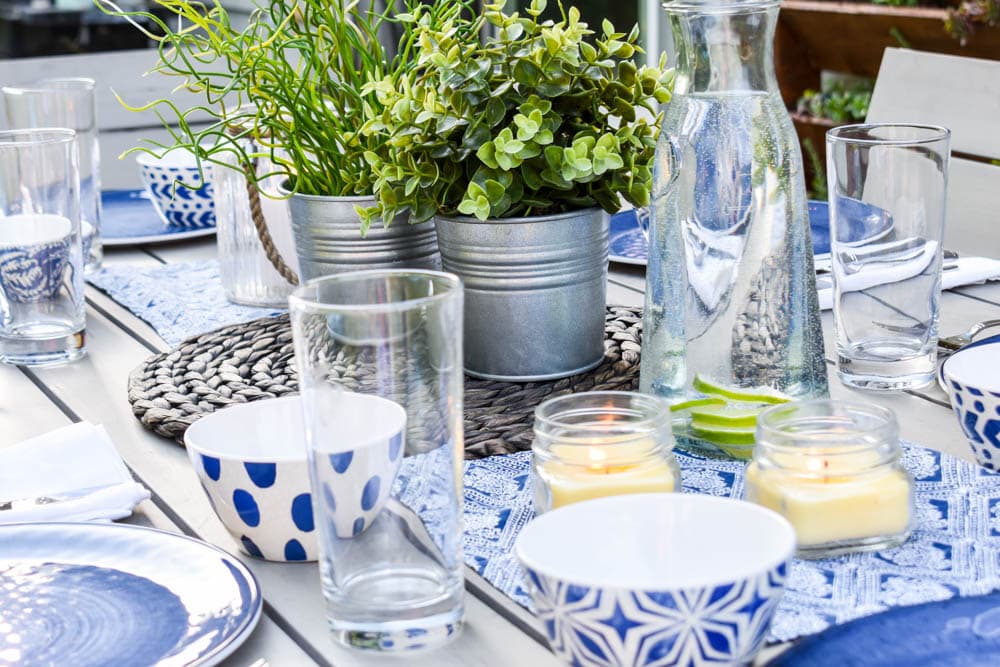 And here's the finished product! Now I just need to plan a party…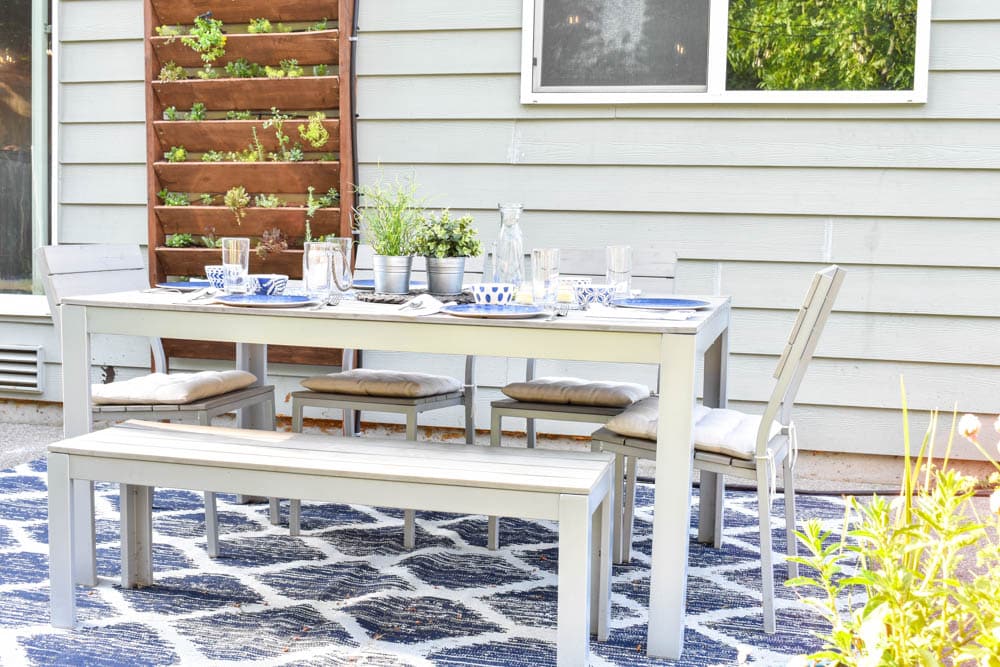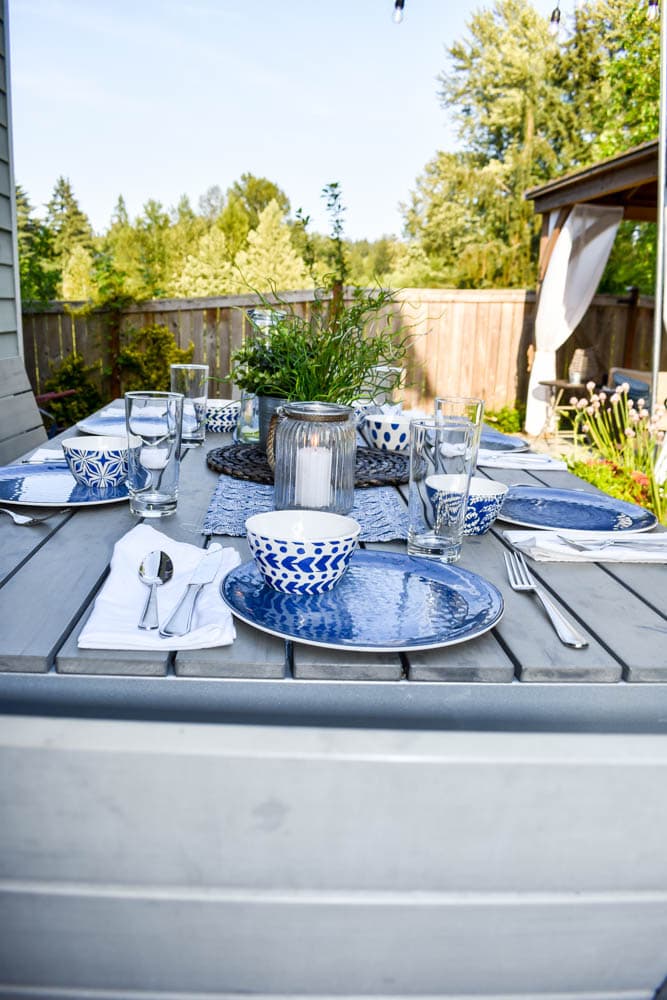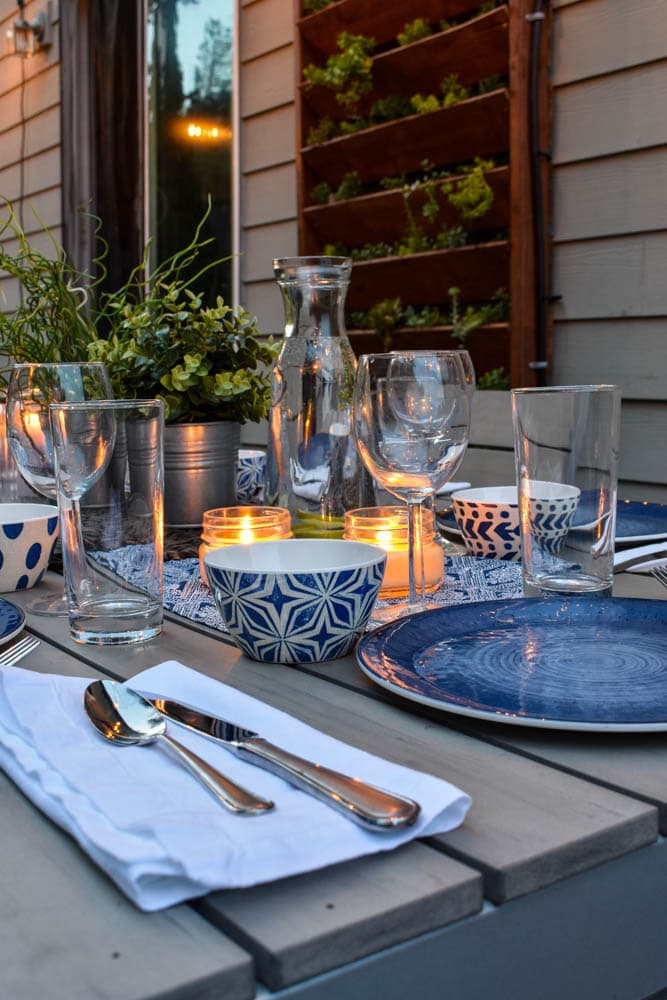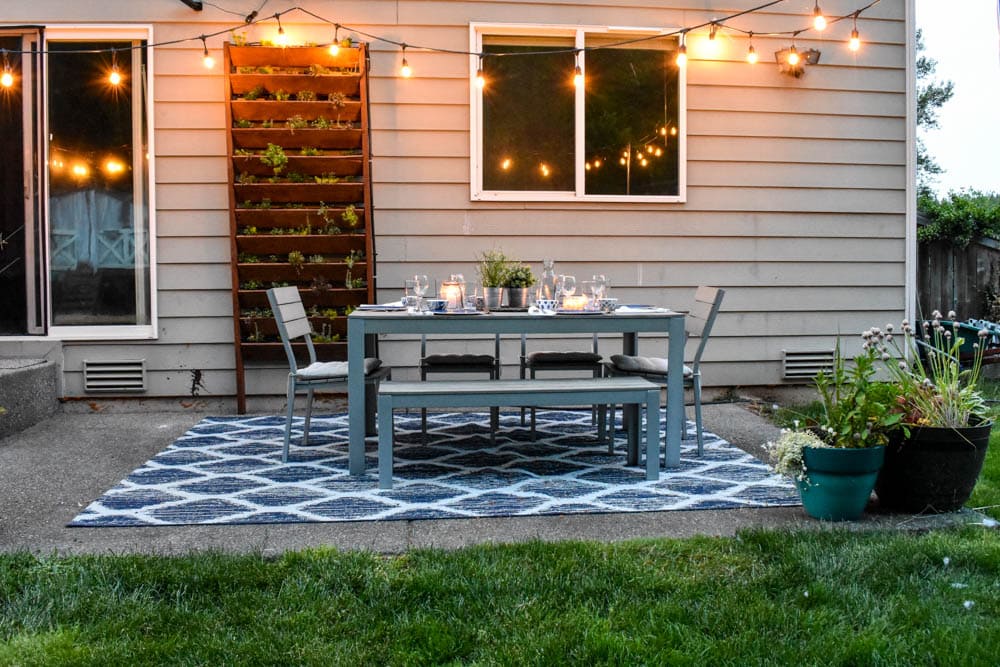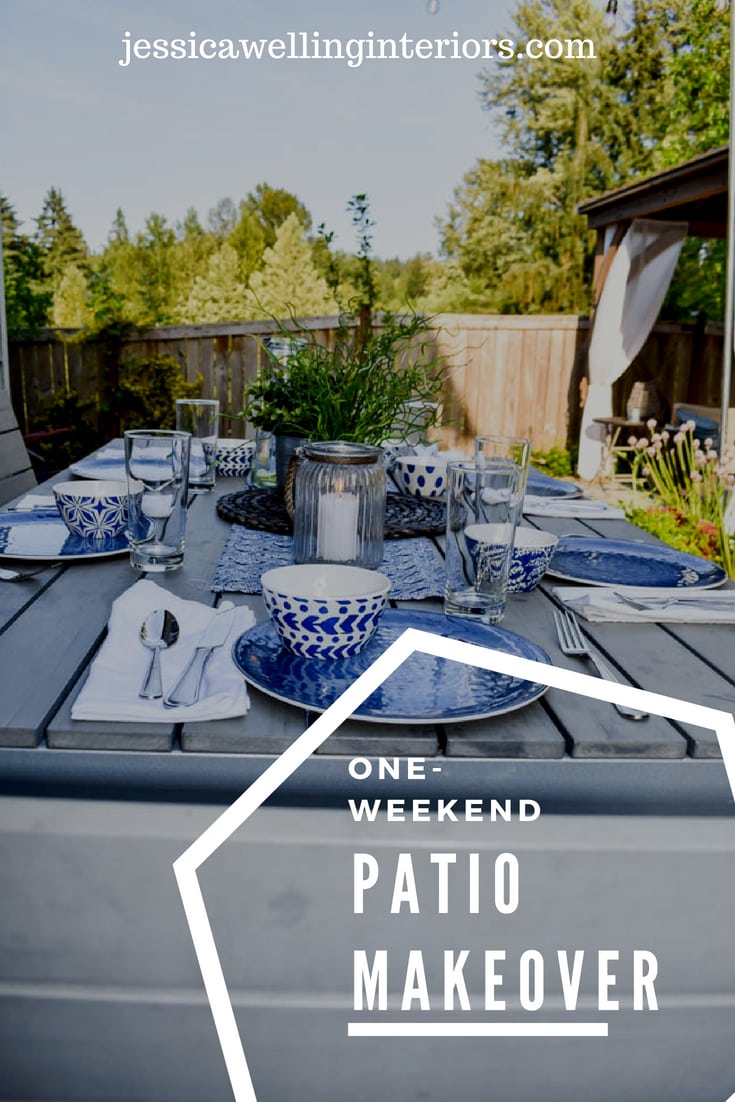 Party, anyone???
If you enjoyed this post, please pin or share it. Thank you so much!
More Outdoor Living Ideas…