Christmas Gift Wrapping Ideas: Fabric Ribbon
Wrap gorgeous holiday gifts with solid white or brown paper and patterned fabric as ribbon. Your Christmas gift wrapping has never been so simple!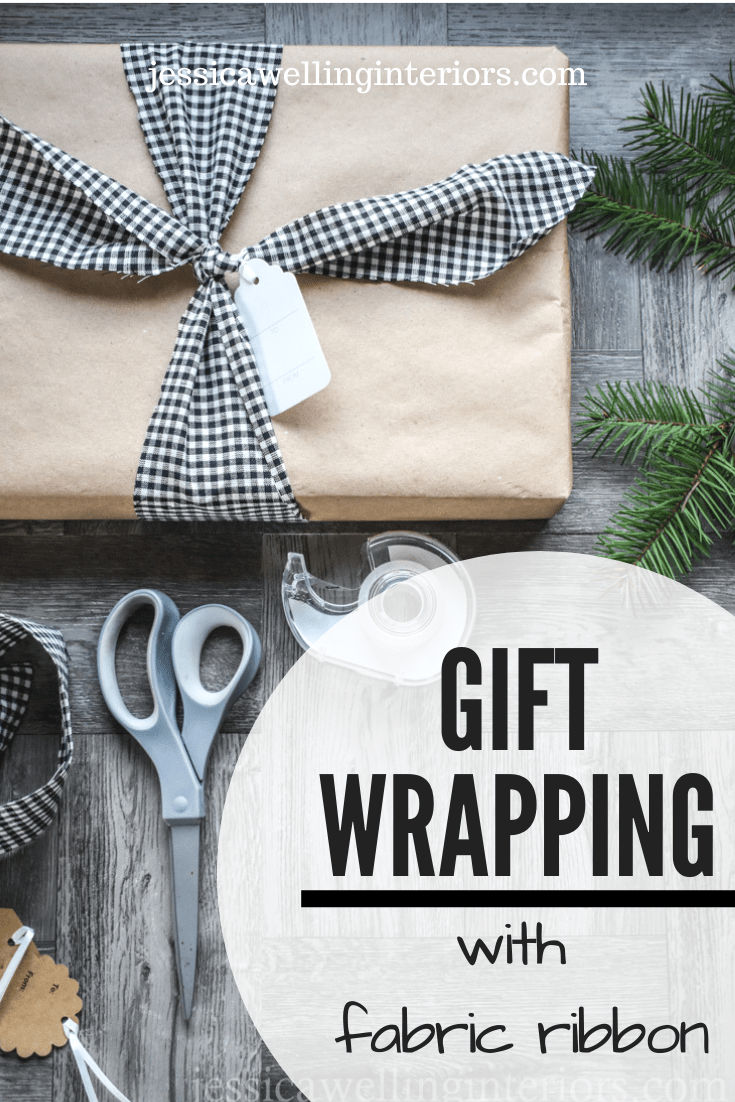 This project originally appeared over at Ideas for the Home by Kenarry.
Wrapping presents has always been one of my very favorite Christmas activities. Is that weird?
I also have a bad habit of heading out to buy Christmas wrapping paper and ribbon before I've looked in the bin under my guest bed to see what we still have from last year. And it turns out I usually have quite a lot of stuff left from last year.
Anyway, I'm trying to simplify my life a bit by pairing down on extra stuff. And one way I'm doing that is by using fabric ribbon and just solid white and brown wrapping paper for all our Christmas gifts.
Today I'm going to show you this ultra-simple gift-wrapping method. Let's get started!
How to Wrap Gifts With Fabric Ribbon
Materials: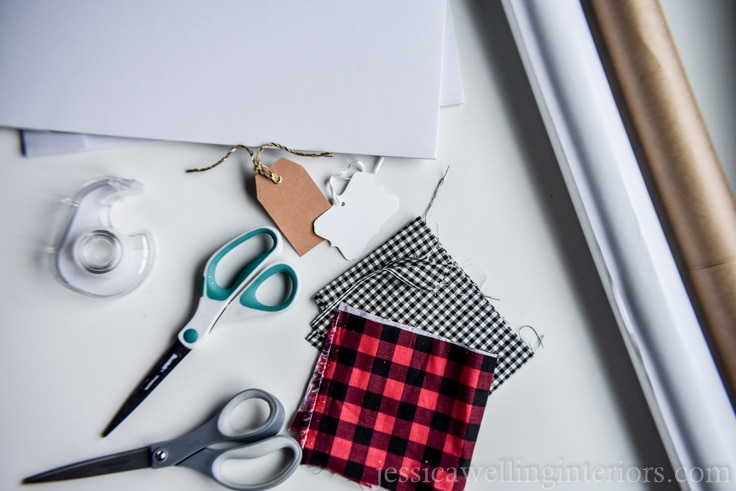 white and/or brown wrapping paper
scissors
fabric scissors
scotch tape
quilting fabric
gift tags
1. Wrap the Gift
If you don't have a lot of experience with gift wrapping, check out this simple step-by-step tutorial from Kids Activities Blog.
2. Cut the Fabric
You're going to cut your fabric into long strips (ribbons). I like to make mine somewhere between 1.5- 4″ wide. If you're wrapping multiple presents, experiment with different widths of fabric ribbon.
There's no need to measure, but try to make each strip as even as possible, following the lines of the pattern on the fabric if there is one. As you can see below, I'm cutting through the center of each of the plus signs in the fabric pattern.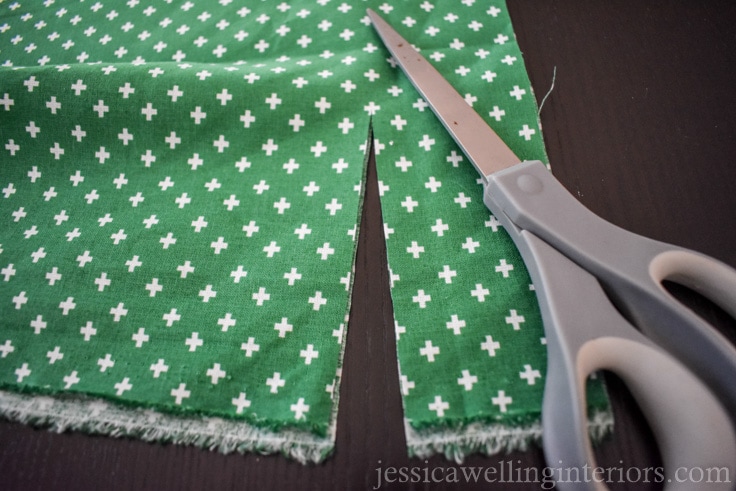 3. Place Gift on Ribbon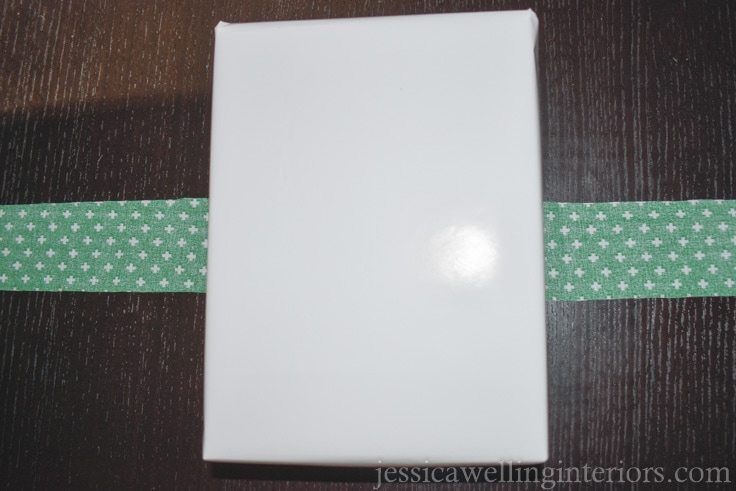 4. Tie 1st Knot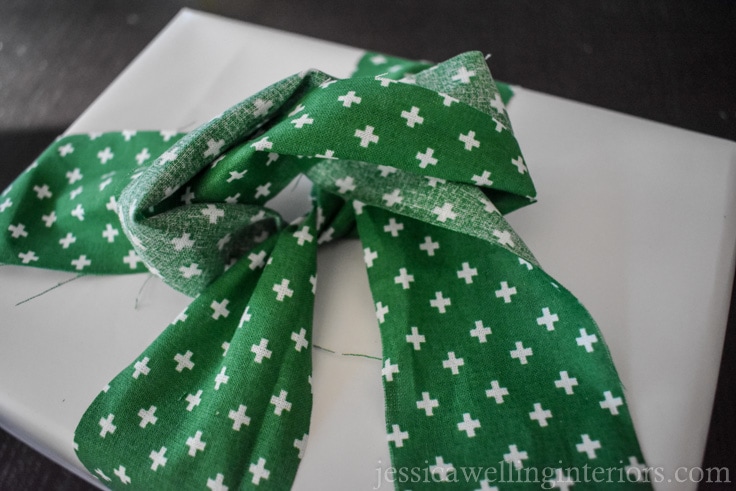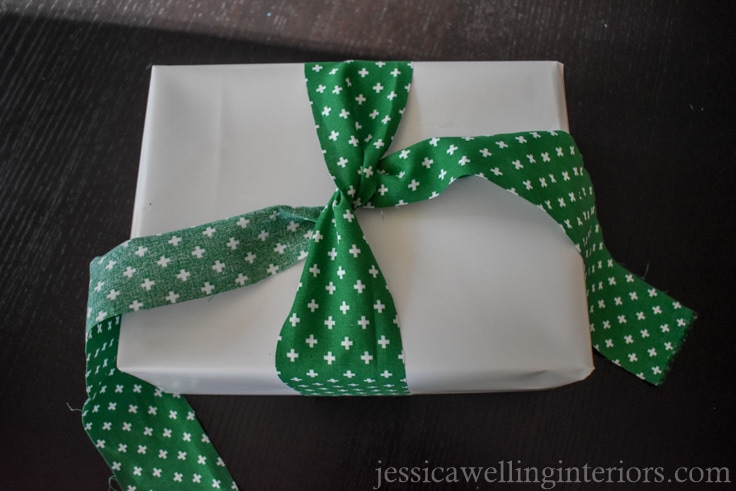 4. Tie 2nd Knot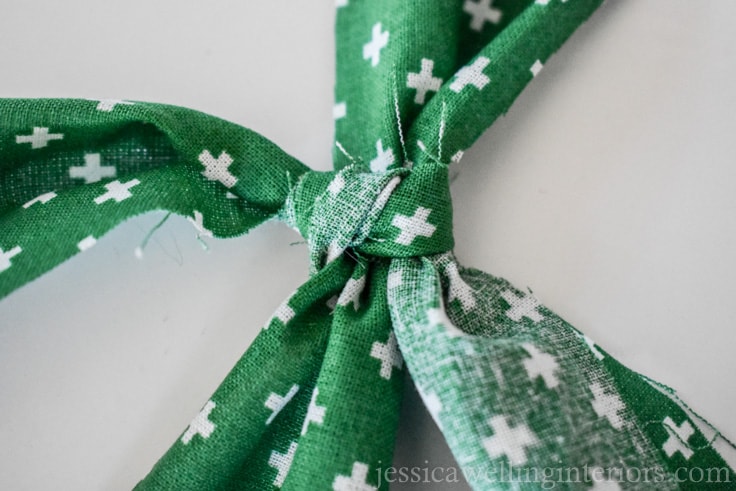 5. Adjust
Most quilting fabrics have a good side and a bad side. So you'll probably need to futz with the tails of your ribbon a bit to get the good sides facing up.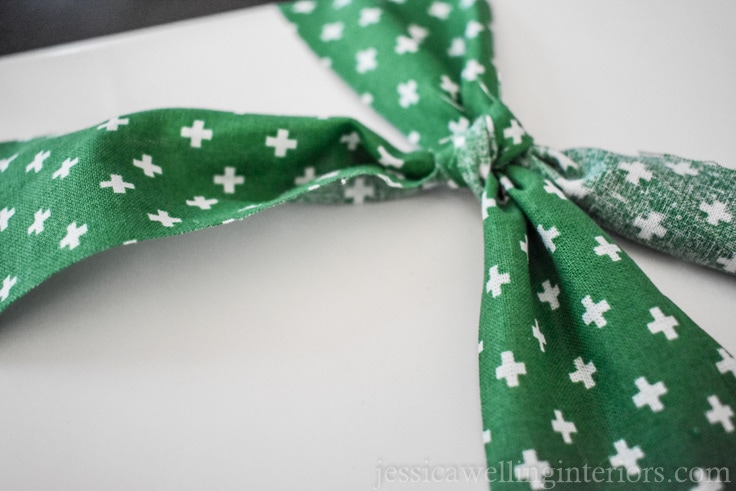 6. Trim
I like to cut the tails of my fabric ribbon diagonally like this: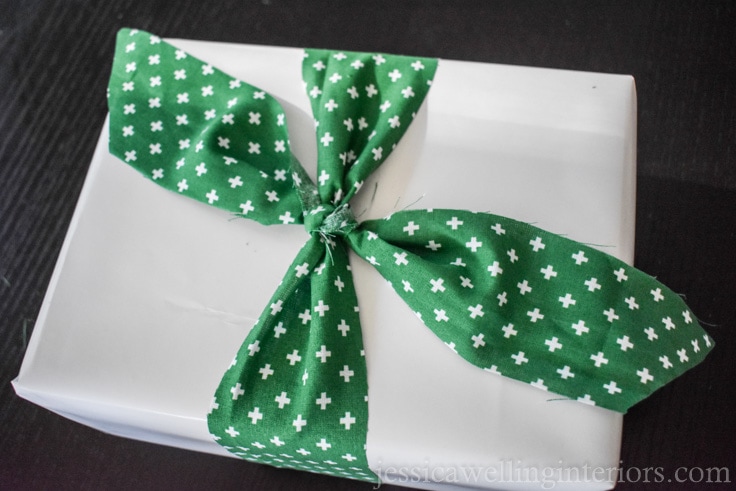 7. Add a Gift Tag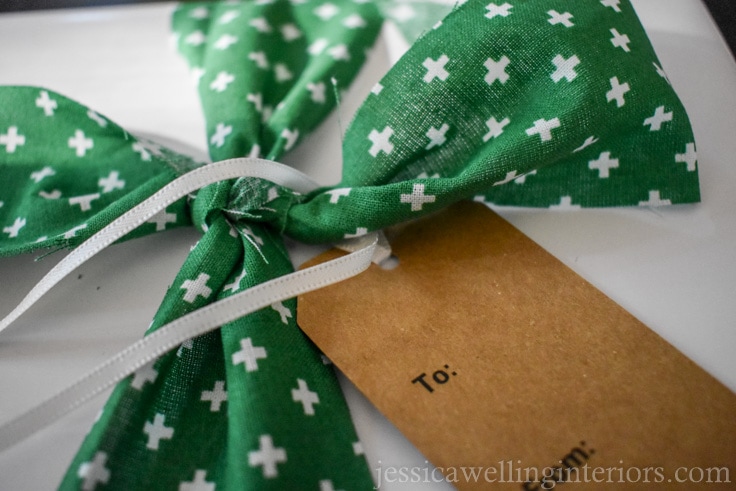 That's it you're done! Pretty easy, right?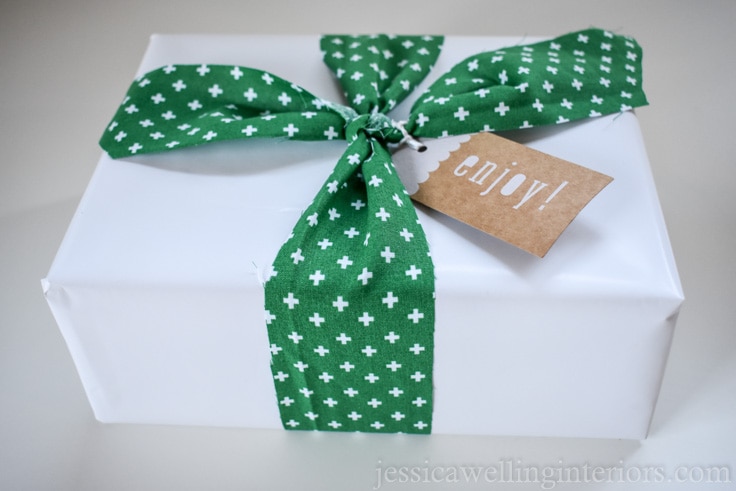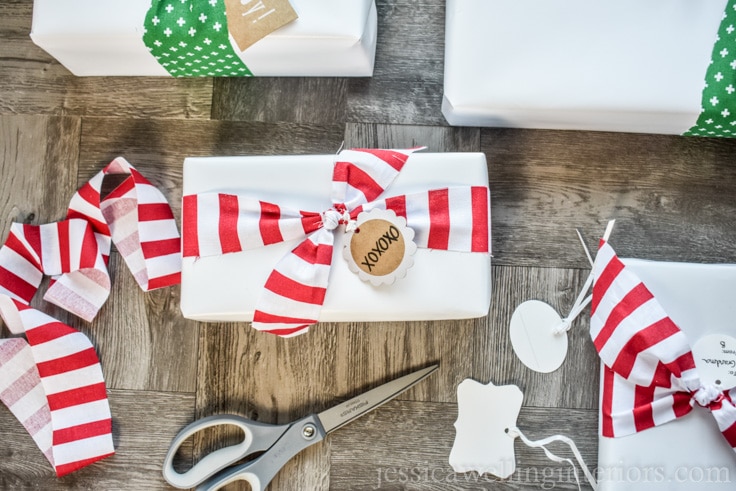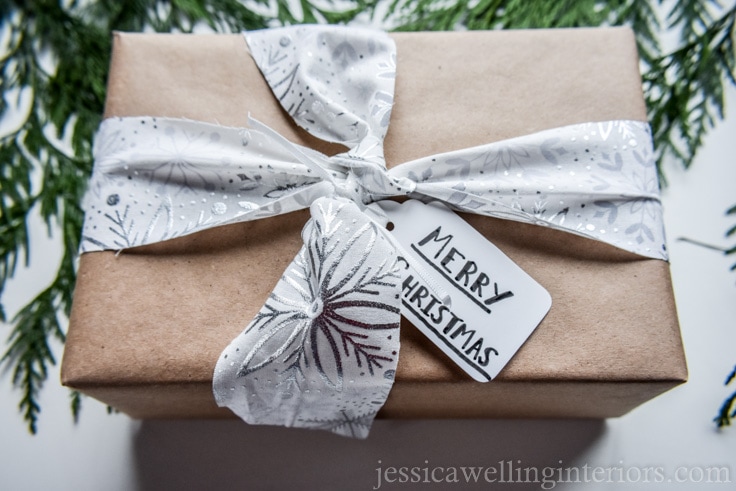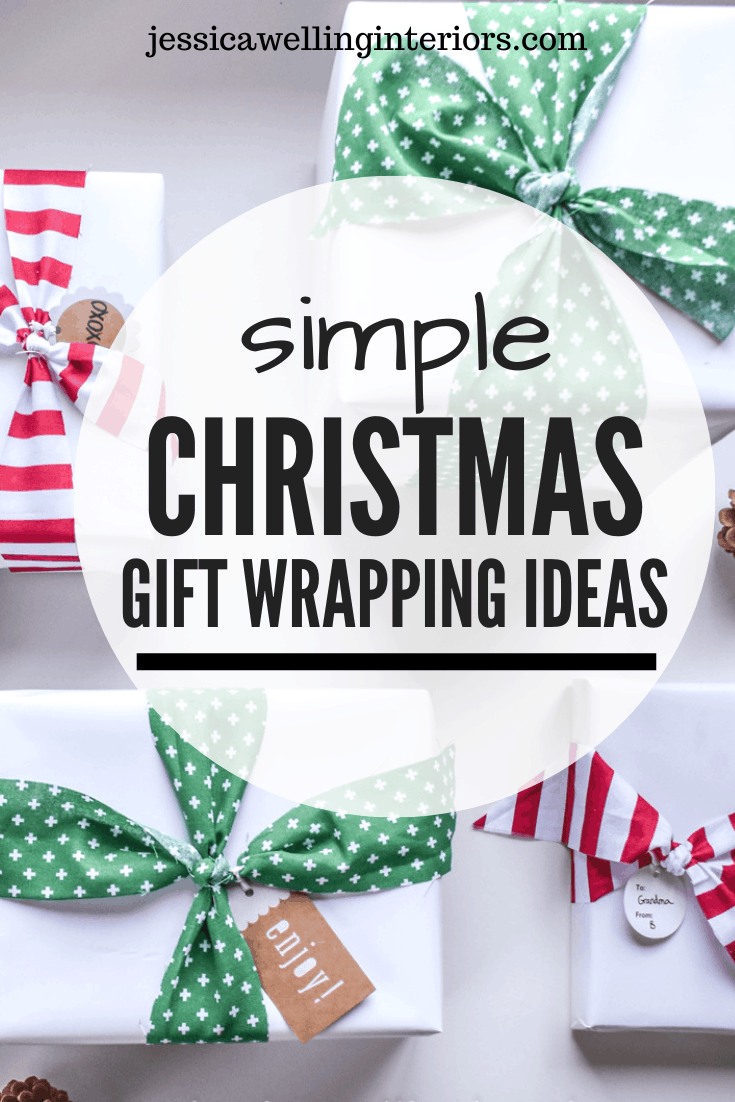 More easy Christmas Ideas……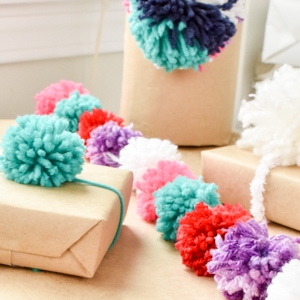 The Best Gifts for Creative Kids!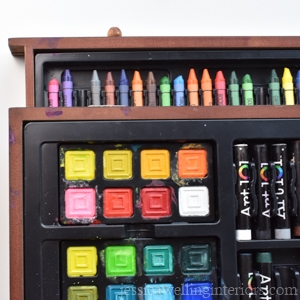 Gifts for Women: Fun Gift Ideas for Crafters & Artists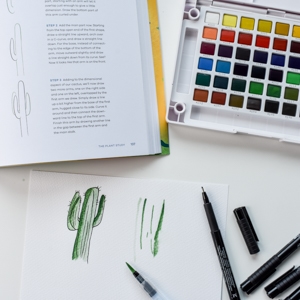 Make Your Own Advent Calendar!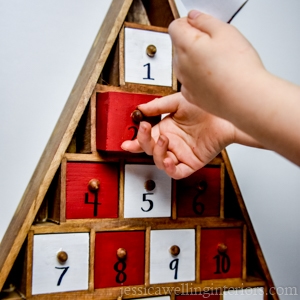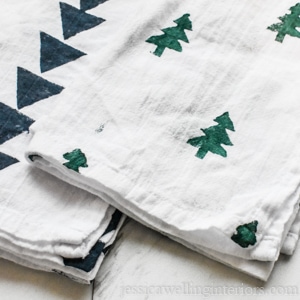 Quick & Easy Homemade Bath Salts