Cheap Throw Pillow Covers for Spring & Summer!
Decorate for Spring and Summer with these cheap throw pillow covers! Choose from botanicals, solids, multi-colors, and floral throw pillows.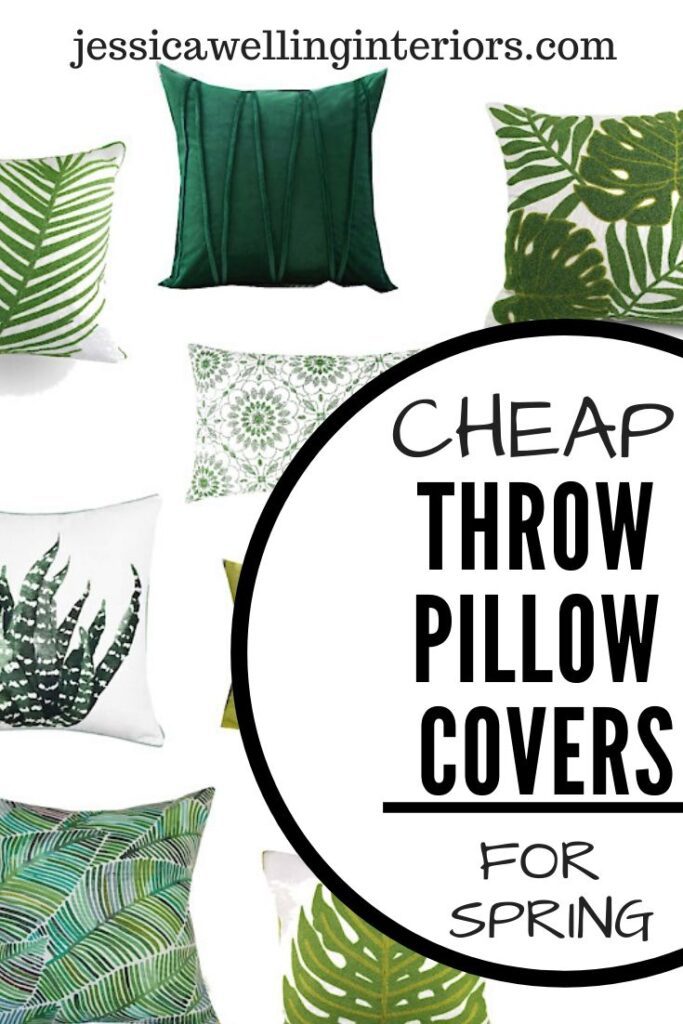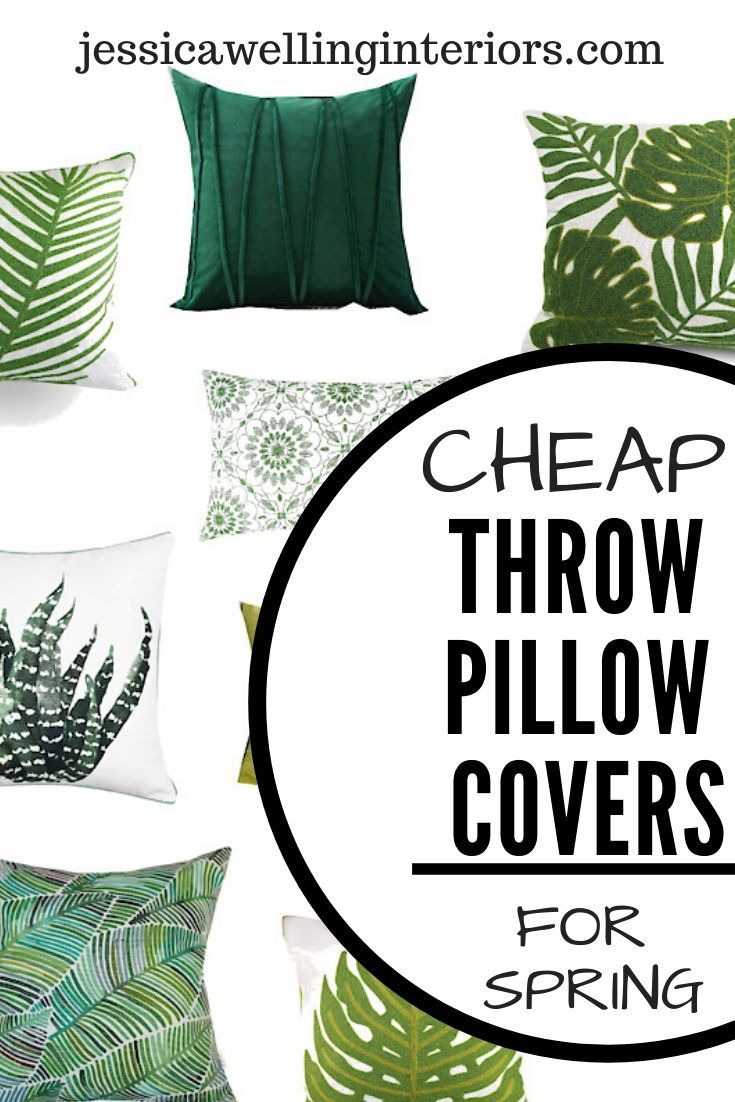 It's time to freshen things up for Spring! And what better way to do that than with some fun and colorful throw pillow covers? I love to change up my throw pillows with the seasons, and sometimes just because… which is why I love to use covers. They're cheap (at least these ones are!) and they take up waaay less closet space when not in use. Win all around in my book!
So I've rounded up my favorite inexpensive (like around $10 each, give or take), covers for you! These are the florals and botanical prints I'm loving right now. Many of these are available in more shapes, sizes, and colors as well. Enjoy!
floral throw pillows
These florals are colorful, modern, and stylish!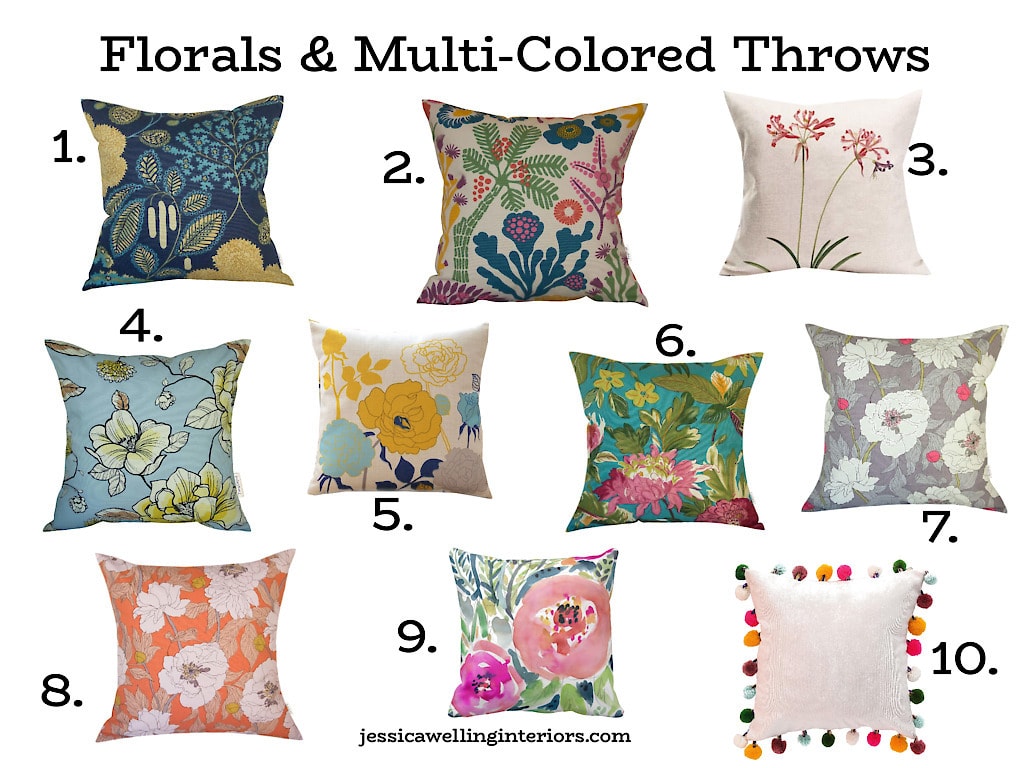 Green Throw Pillows…
I'm loving the emerald velvet and gorgeous botanical prints on these pillows!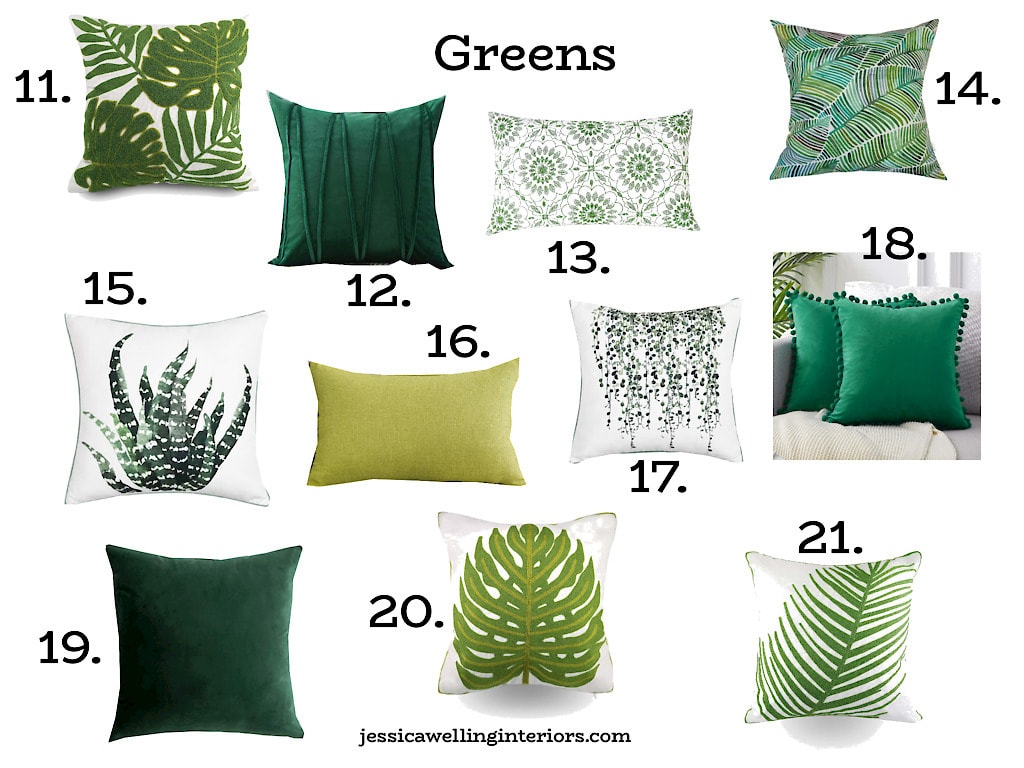 11. Hodeco Embroidered Throw Pillow Cover in Green Leaves
12. Top Finel Handmade 20×20″ Throw Pillow Cover in Dark Green Velvet
13. Slow Cow Lumbar Cover in Green
14. Tang Depot Handmade Cotton Throw Cover in Floral Leaves
15. Bleum Cade Set of 4 Throw Pillow Covers with Piping
16. Lumbar Pillow Cover in Grass Green
17. Bleum Cade Botanical Throw Pillow Covers- Set of Four
18. Top Finel Throw Pillow Covers in Dark Green Velvet
19. RainRoad Velvet Throw Pillow Covers in Dark Green
20. Hodeco Embroidered Throw Pillow Cover in Green Monstera
21. Hodeco Embroidered Cover in Palm Leaf
Tell me which ones are your favorites in the comments!