Boho Outdoor Living Room Ideas for 2023
I know that bringing all the pieces together can be a challenge, so I've put together a few Boho outdoor living room ideas with reasonably-priced products you can order online.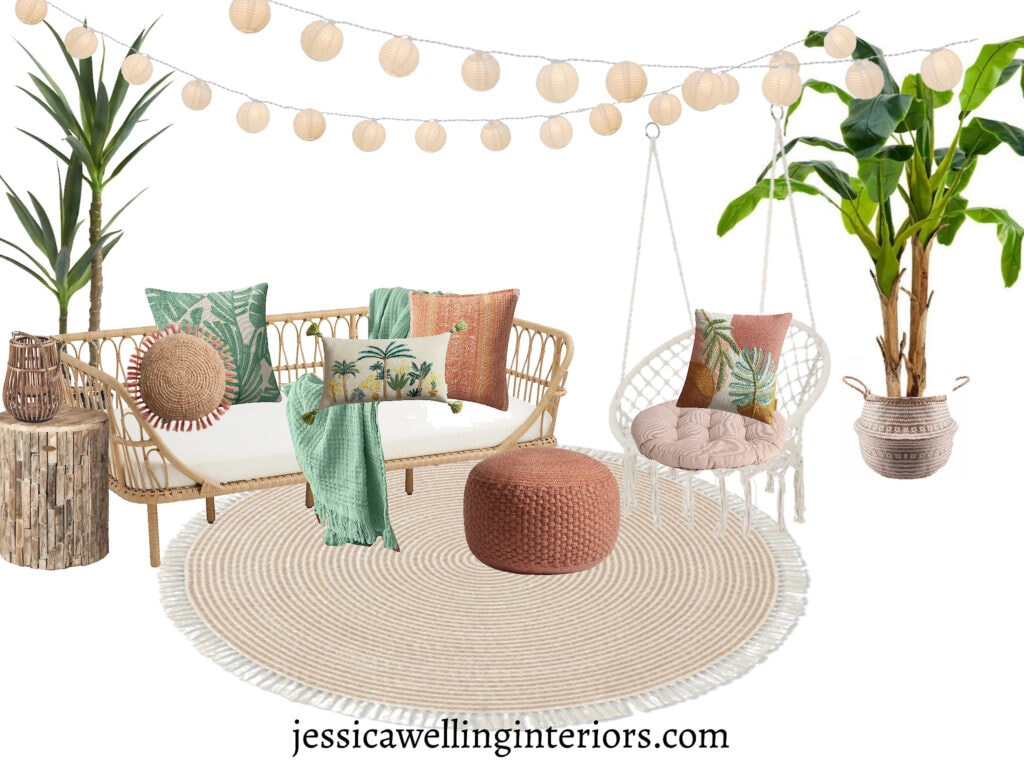 This season's most popular colors are muted coral/rust and sage green, so it's no surprise that we're seeing them everywhere in patio decor. These outdoor pillows and blankets will all work together beautifully: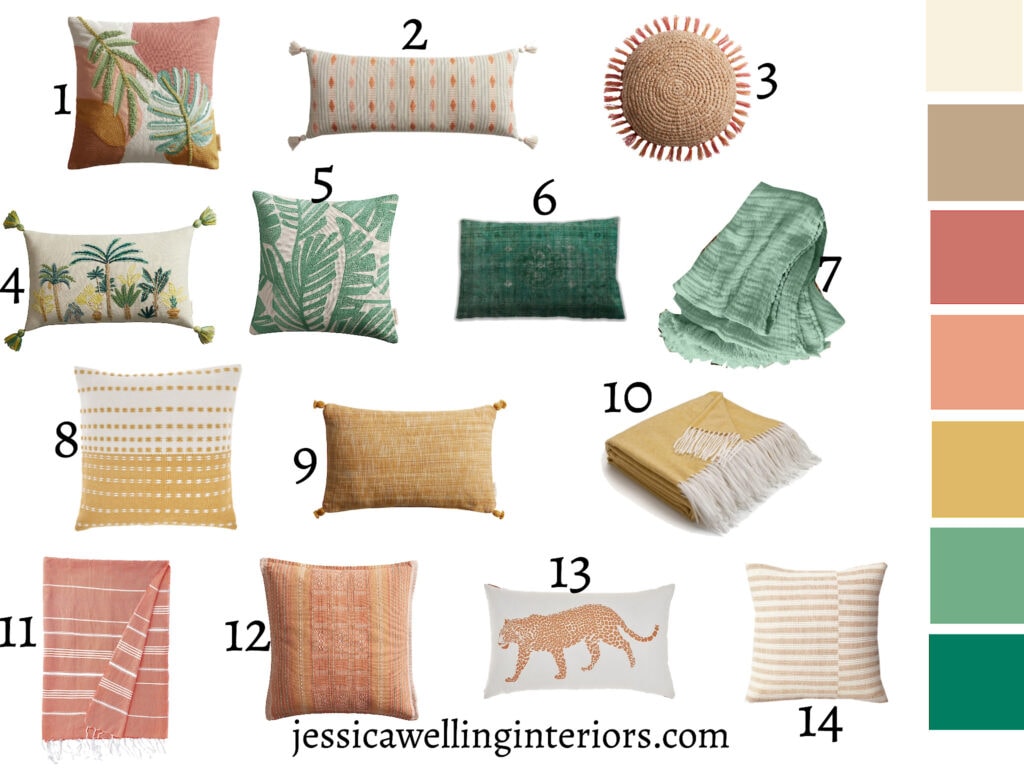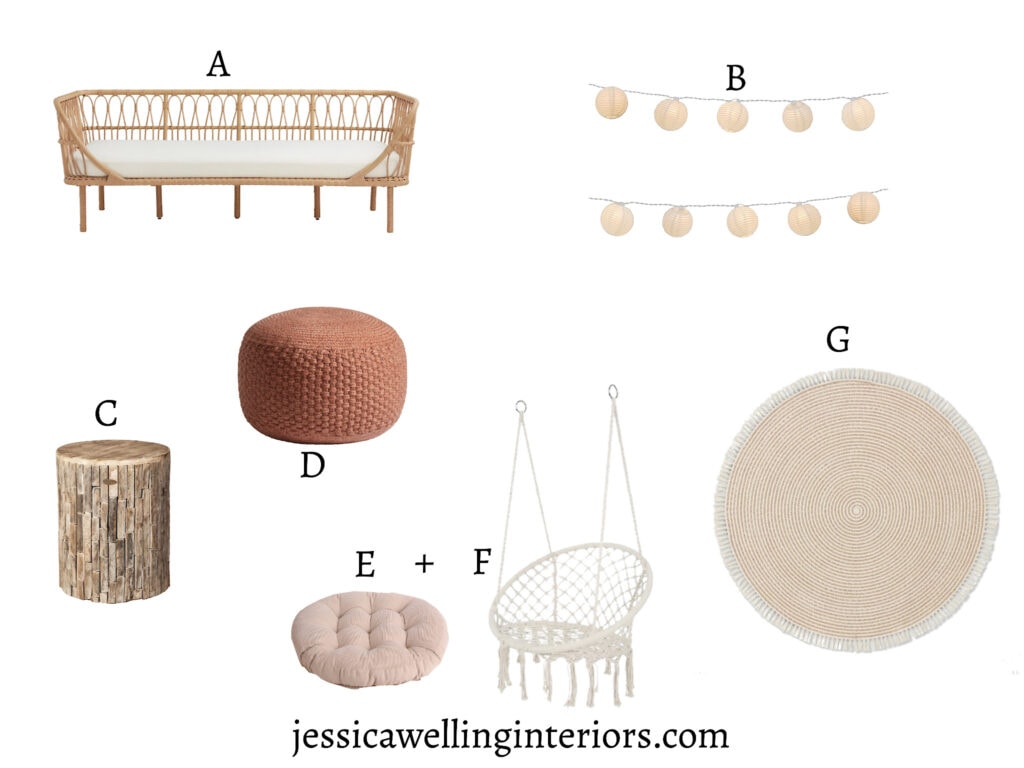 A. All Weather Wicker Deep Outdoor Couch, from World Market
B.
C. Round Rustic Outdoor End Table, from Amazon
D. Round Braided Indoor Outdoor Pouf in Coral, from World Market
E. 22″ Round Outdoor Cushion, from Amazon (These are the cushions I have for my own macrame swing chairs)
F. Macrame Swing Chair, from Wayfair
G. Opalhouse Round Retro Outdoor Rug, from Target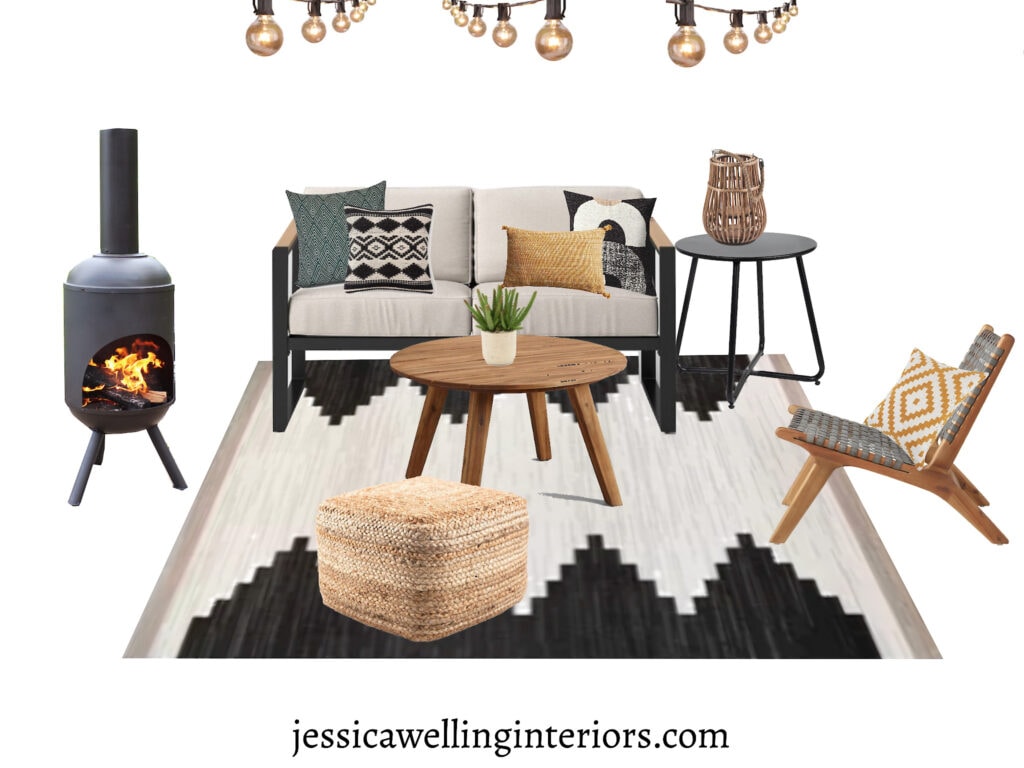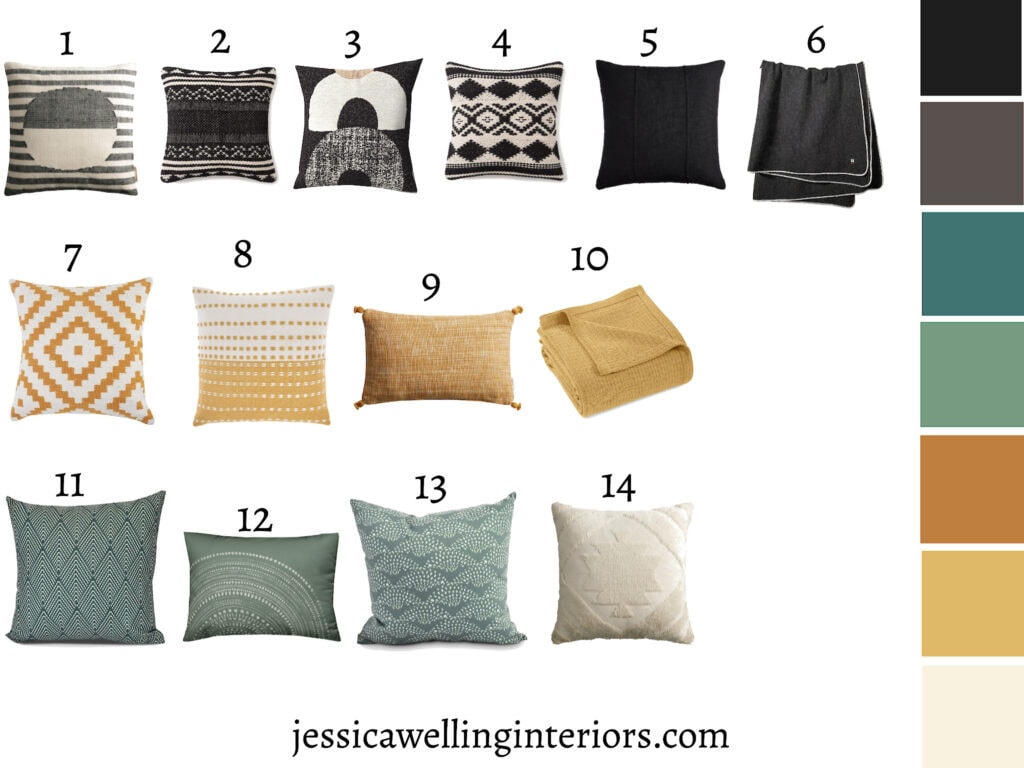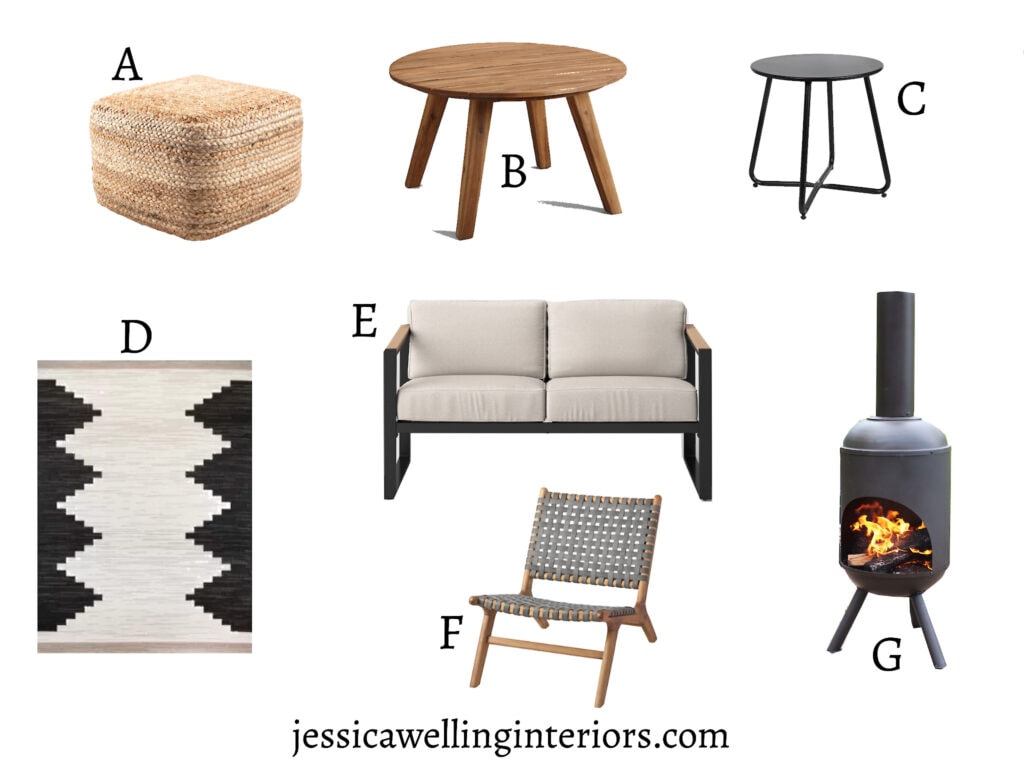 A. Threshold Natural Woven Outdoor Pouf, from Target
B. Acacia Wood Round Outdoor Coffee Table, from Target
C. Black Metal Outdoor Side Table, from Wayfair
D. Mod Desert Outdoor Rug, from Target
E. Project 62 Patio Loveseat, from Target
F. Set of 2 Gray Strap Outdoor Accent Chairs, from World Market
G. Steel Wood Burning Chiminea, from Wayfair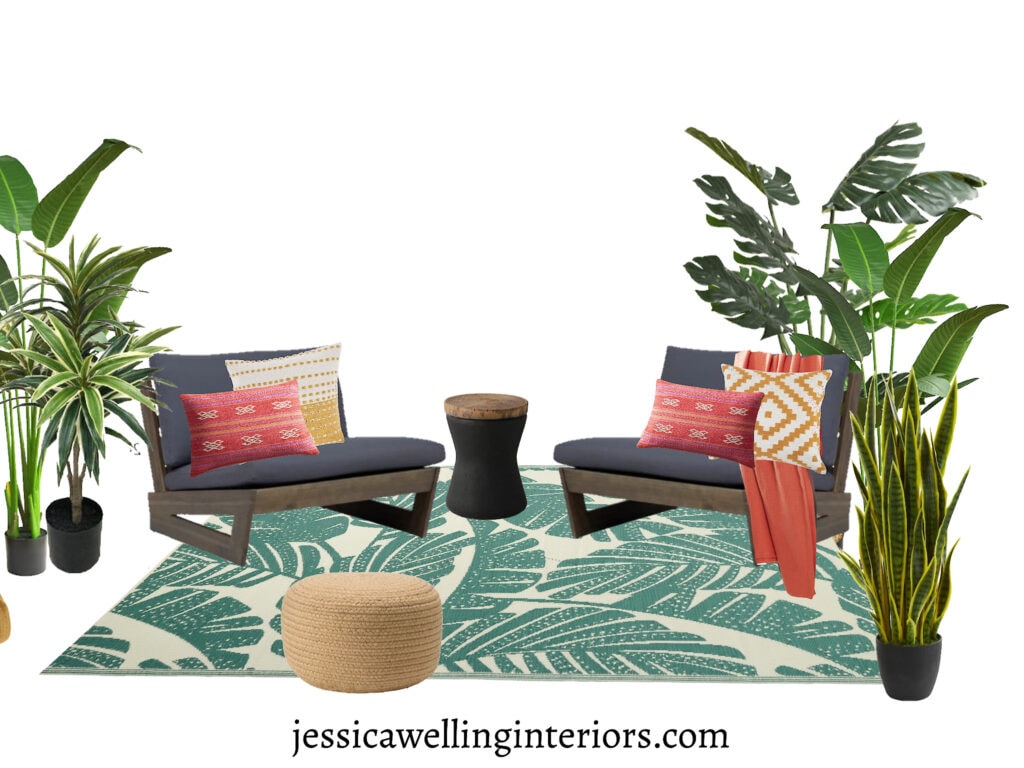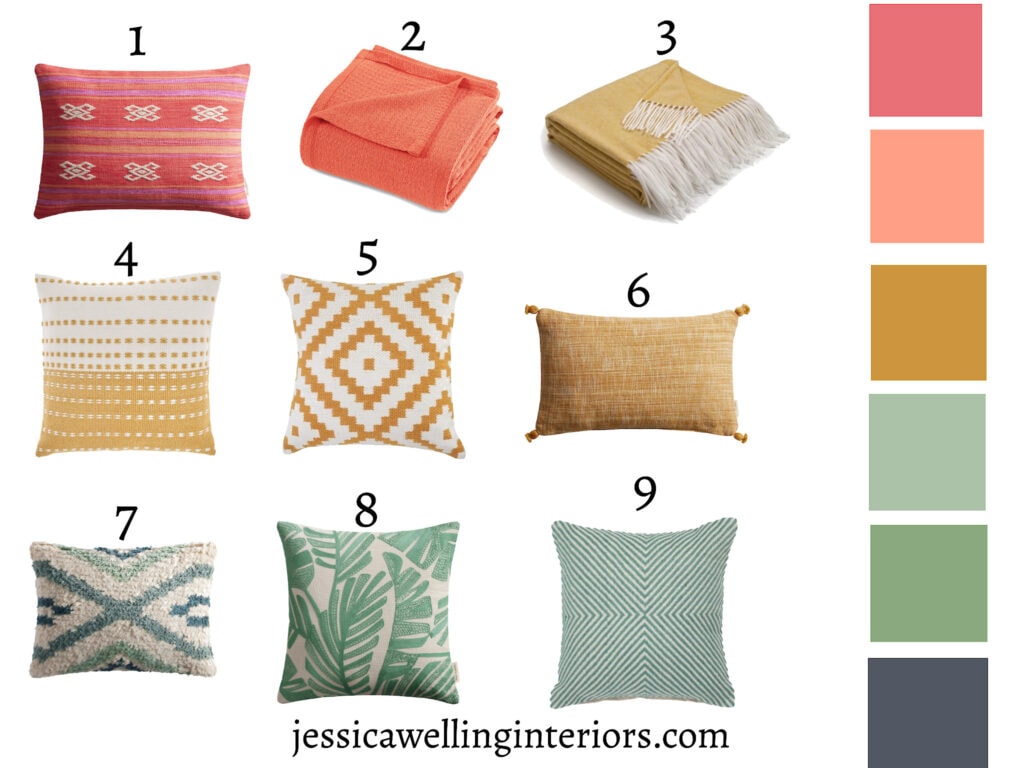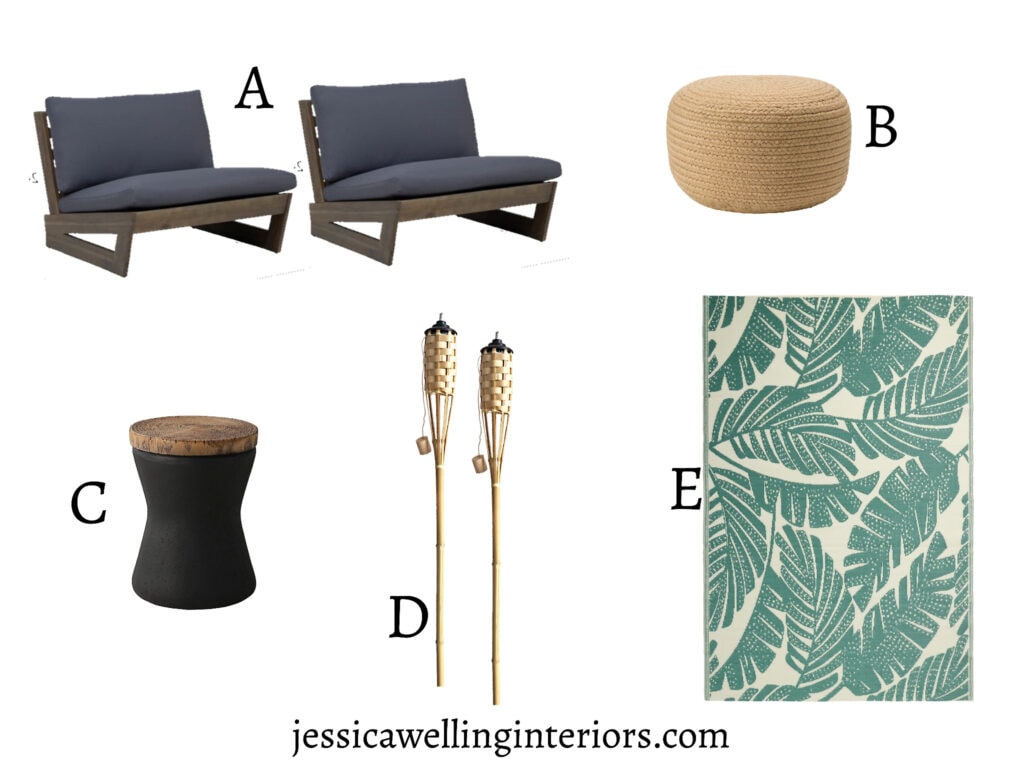 A. Set of 2 Outdoor Club Chairs, from Overstock
B. Outdoor Ottoman in Beige, from Wayfair
C. Wood Outdoor Side Table, from Wayfair
D. Bamboo Tiki Torches, from Walmart
E. Green Palm Leaves Rio Mat, from World Market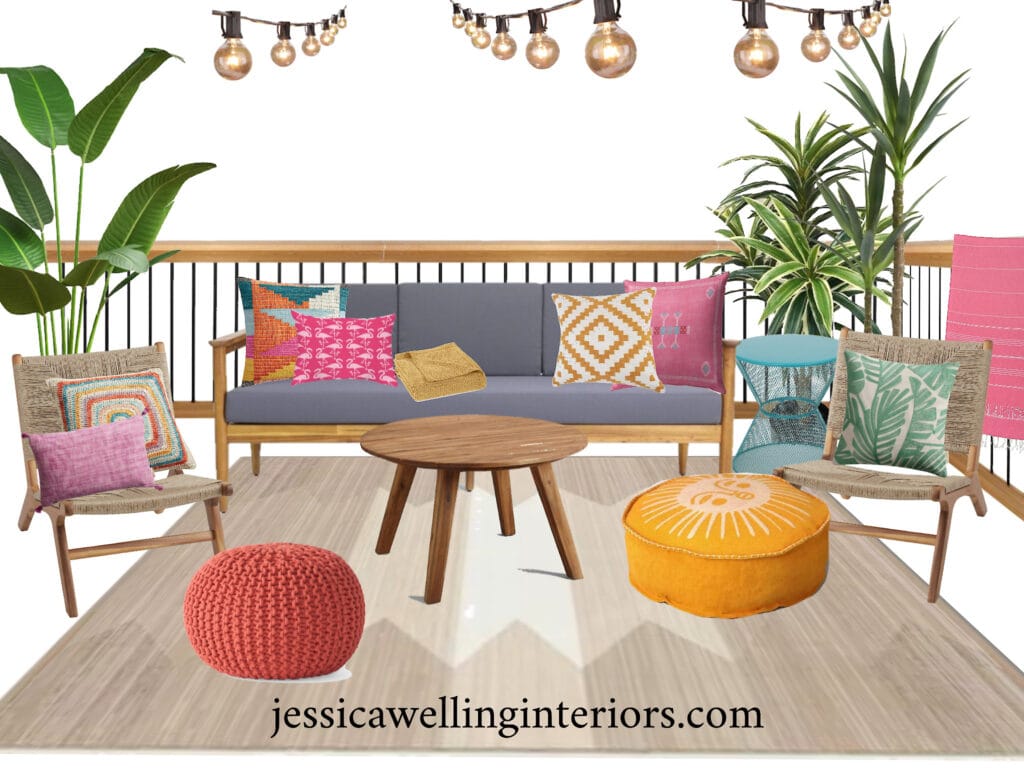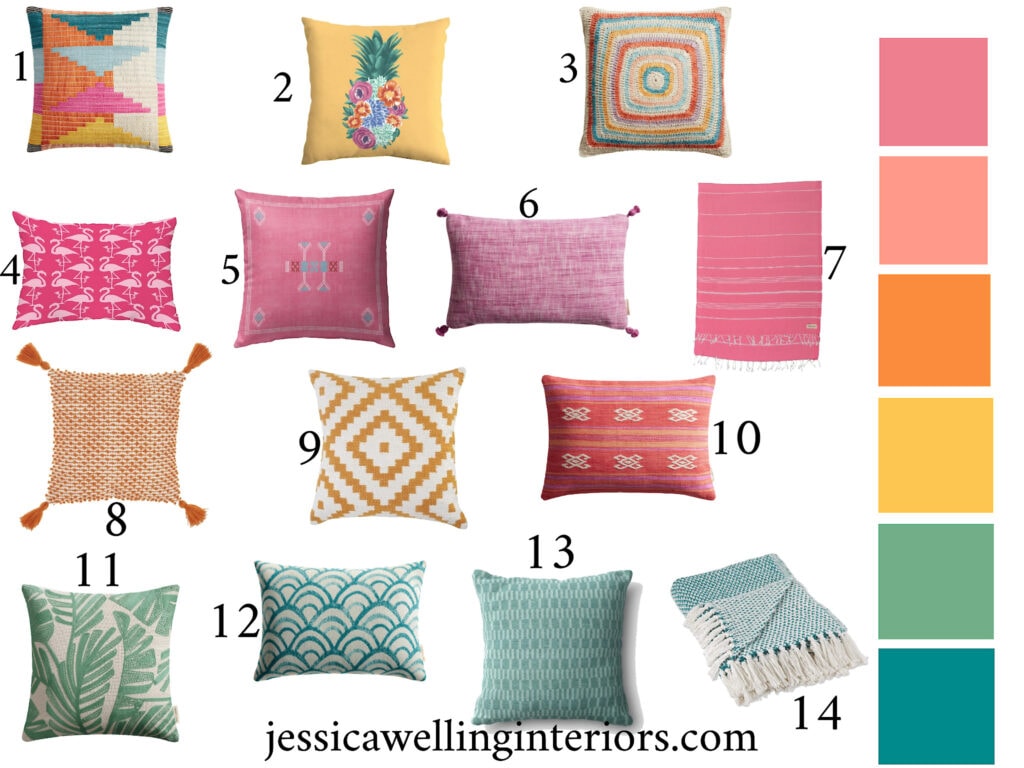 hj
Floral Pineapple Outdoor Pillow, from Home Depot
Multicolor Crocheted Indoor Outdoor Throw Pillow, from World Market
Flamingo Outdoor Pillow, from Walmart
Moroccan Kilim Outdoor Pillow in Pink, from Walmart
Woven Corner Tassel Indoor/Outdoor Lumbar Pillow, from World Market
Turkish Towel Throw Blanket in Pink, from Amazon
Orange Tasseled Outdoor Pillow, from Walmart
White & Yellow Aztec Geometric Outdoor Pillow, from Home Depot
Coral Baja Geo Indoor/Outdoor Pillow, from World Market
Jakarta Palm Indoor Outdoor Pillow, from World Market
Scallop Outdoor Lumbar Pillow in Teal, from World Market
Geo Outdoor Pillows in Green, from Target
Woven Indoor Outdoor Throw Blanket in Teal, from Amazon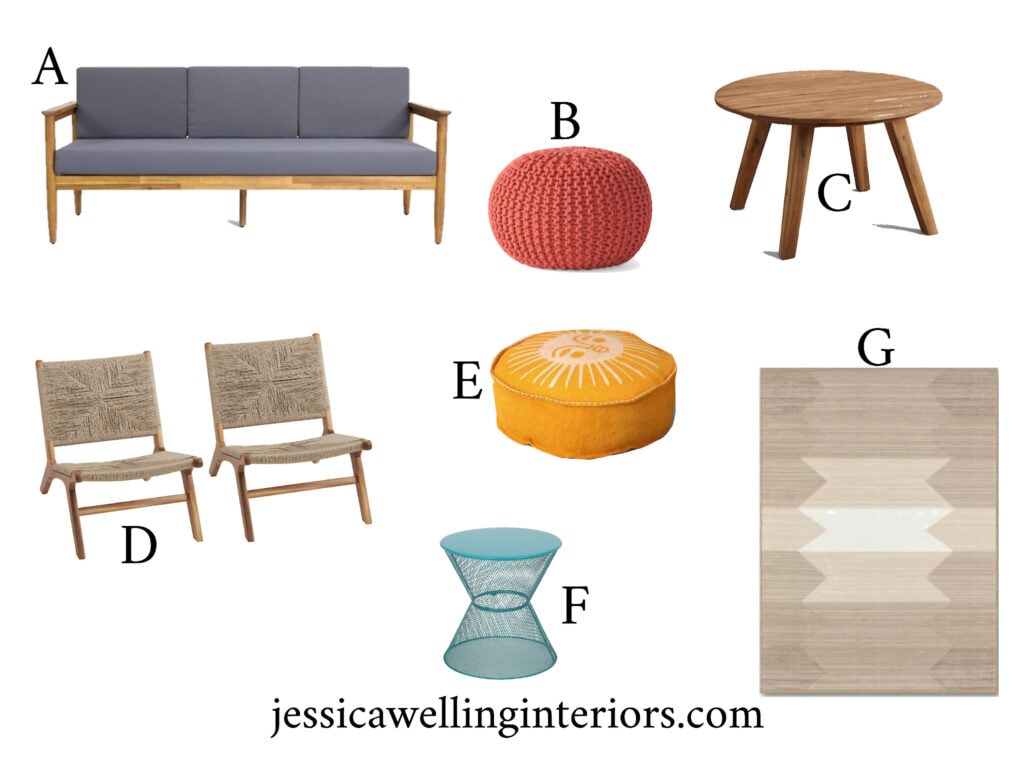 A. Magnolia Patio Sofa in Acacia & Grey, from Target
B. Indoor/Outdoor Pouf in Orange, from Walmart
C. Round Patio Coffee Table, from Target
D. Natural Woven Outdoor Accent Chairs, from World Market
E. Opalhouse Sun Outdoor Pouf, from Target
F. Modern Iron Outdoor Side Table in Matte Teal, from Target
G. Scandi Asymmetrical Woven Outdoor Rug, from Target
More Outdoor Living Spaces…
Boho Porch Swings Reveal: Small Front Porch Decorating Ideas