Modern Living Room Decor for Spring!
Give your living room a colorful mid-century modern refresh with these stylish and affordable furniture and decor picks for Spring!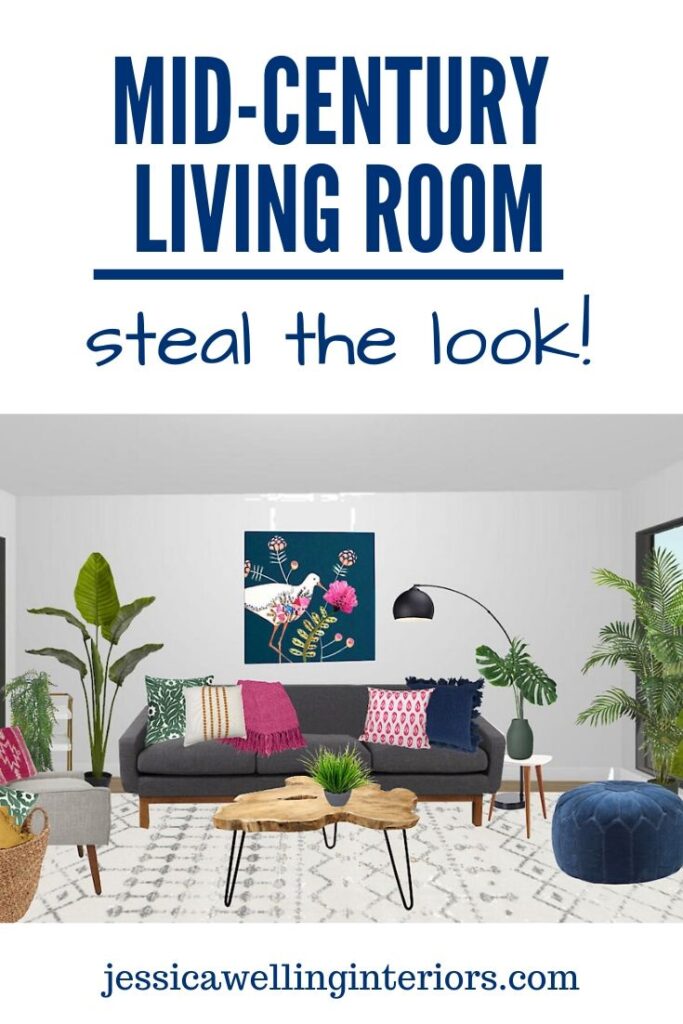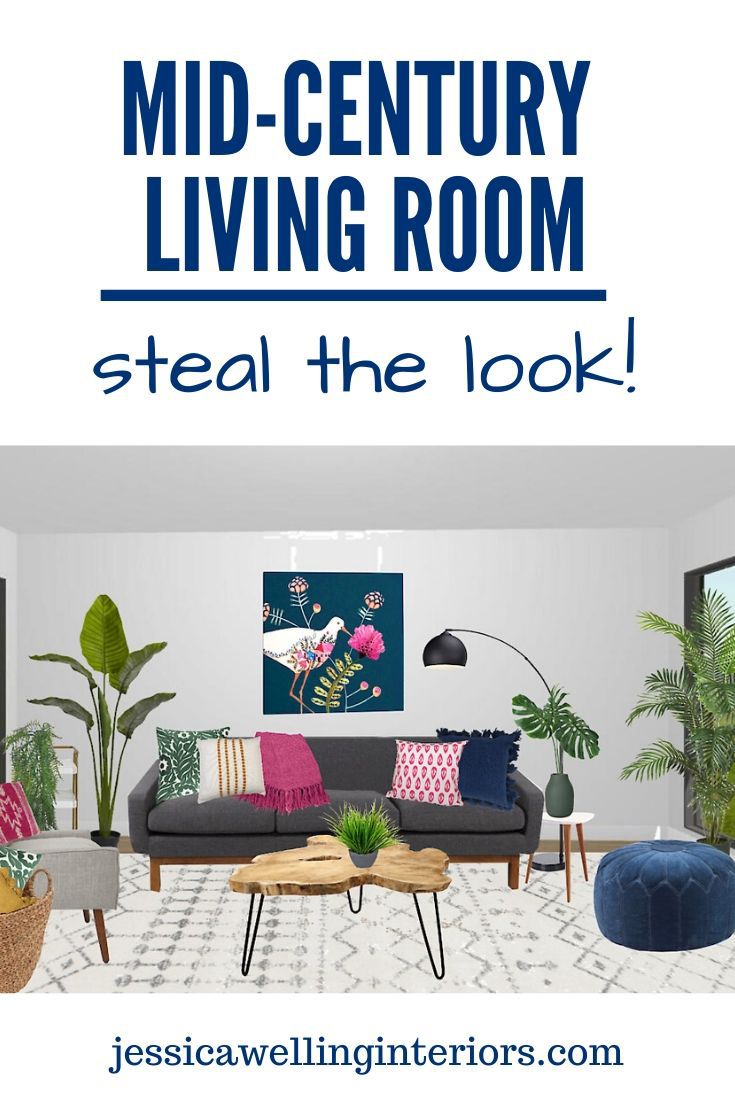 Spring is in the air, the frogs are croaking, and it's time for a living room refresh! I've teamed up with one of my fav online stores for all things home decor- All Modern- to bring you my top modern picks for Spring. Plus I'm sharing my two cents about how to choose living room furniture, in case you're stumped.
As you know if you've been here for a while, everything in my designs needs to meet the following criteria:
stylish and fun
budget-friendly
good quality
And I'm going to give you a peek inside my head as I'm choosing furniture and accessories for this room, just in case you want to know what I'm thinking. If you don't, that's okay too. Just scroll to the bottom for the fun stuff.
Neutral Mid-Century Furniture
The bigger investment pieces in the living room are generally the sofa, rug, accent chair, coffee table, end tables, and lamps. I want these pieces to last a long time, and I'm not planning to change them out. So I like to choose stylish neutrals, and I'm willing to pay a bit more for these pieces to get durable fabric and good construction. As you can see, they make a good foundation, but they could definitely use some livening up!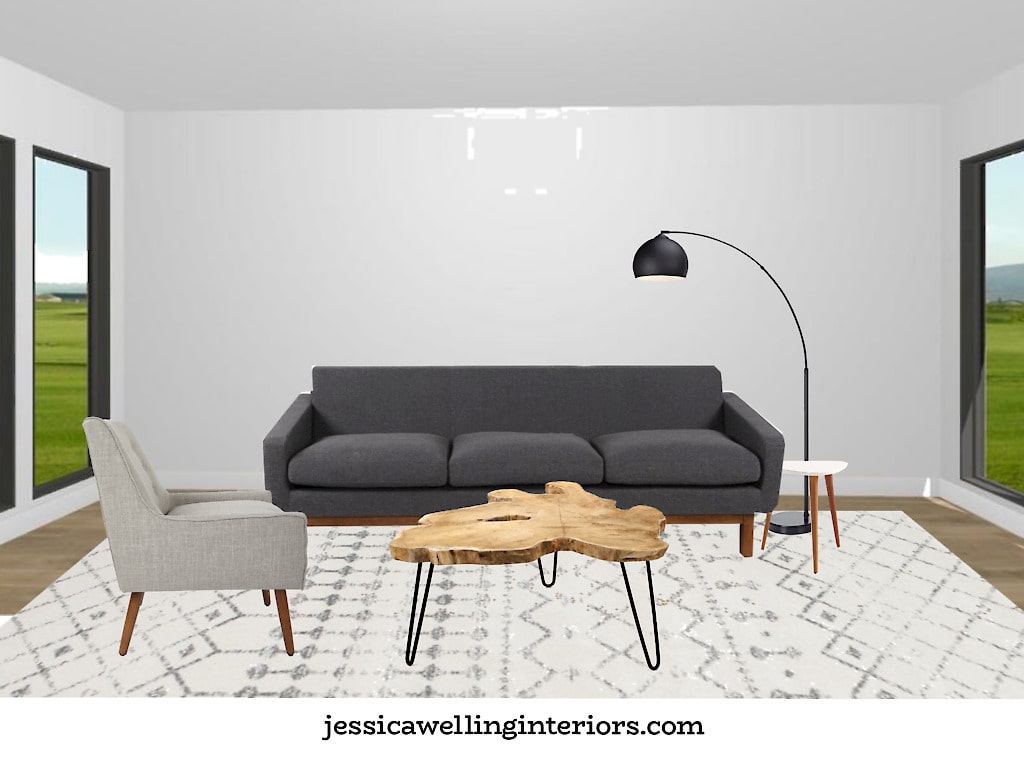 Colorful Decor & Accessories
And once I have the bones of the room, I can layer color and pattern and texture, and plants and plants and more plants! I started with this fun colorful wall art, and pulled colors from it for the throw pillows and blankets.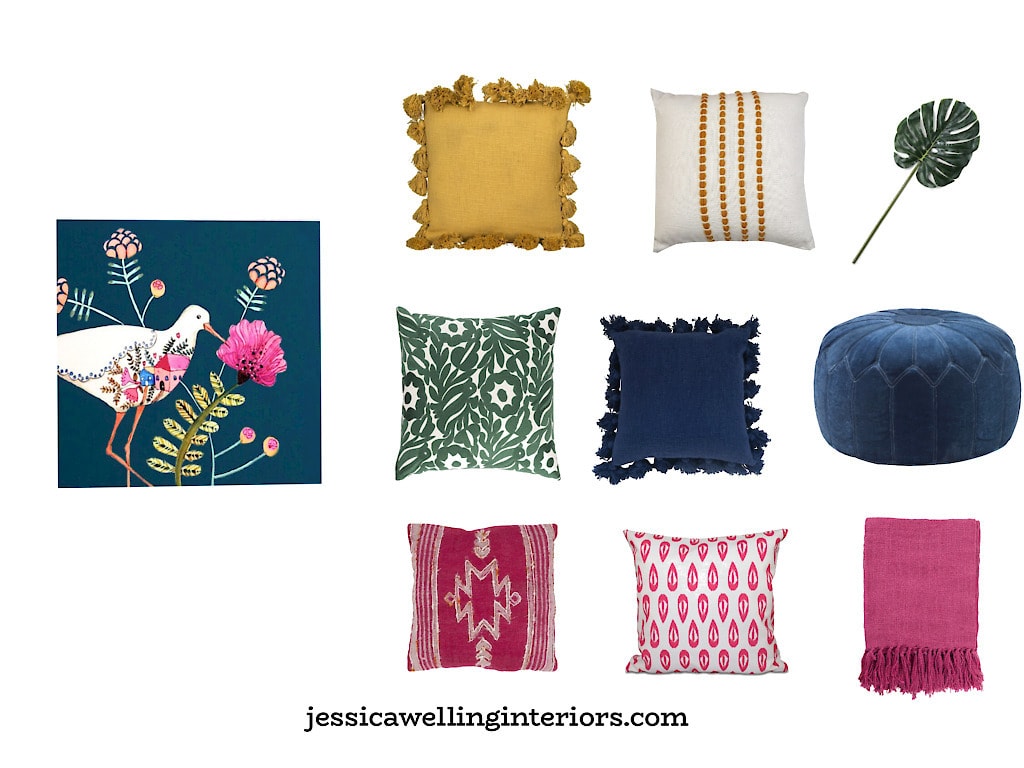 And then I put it all together. I hope you love these picks as much as I do! All these items are available at Allmodern.com, and you can access them through the links below!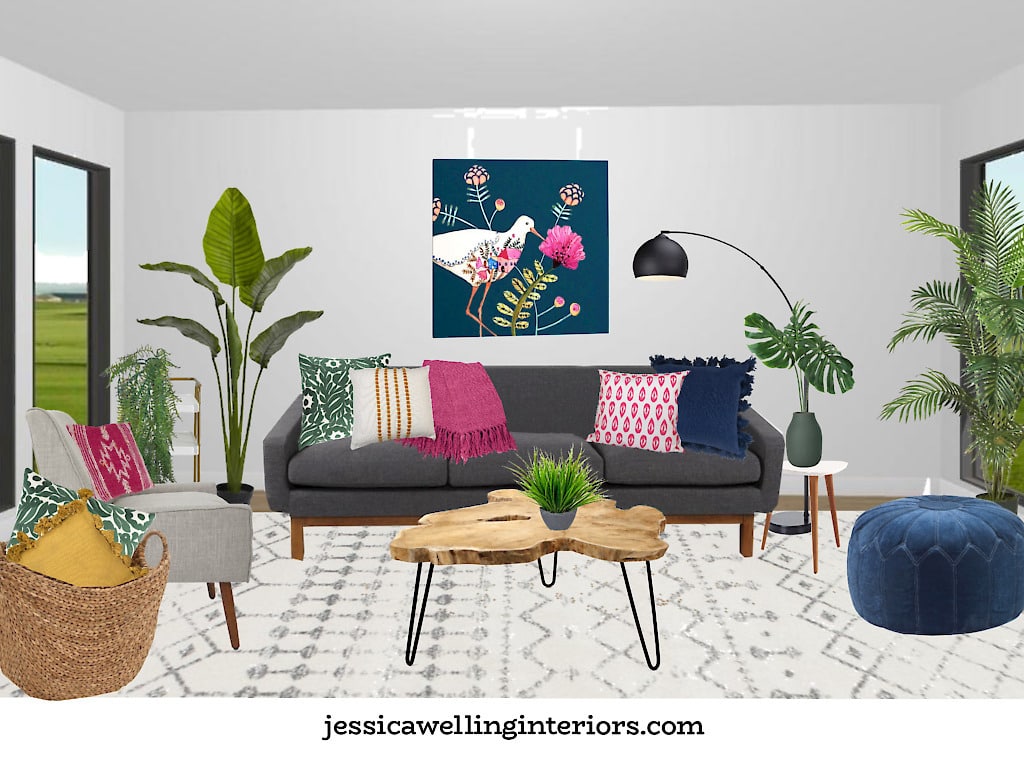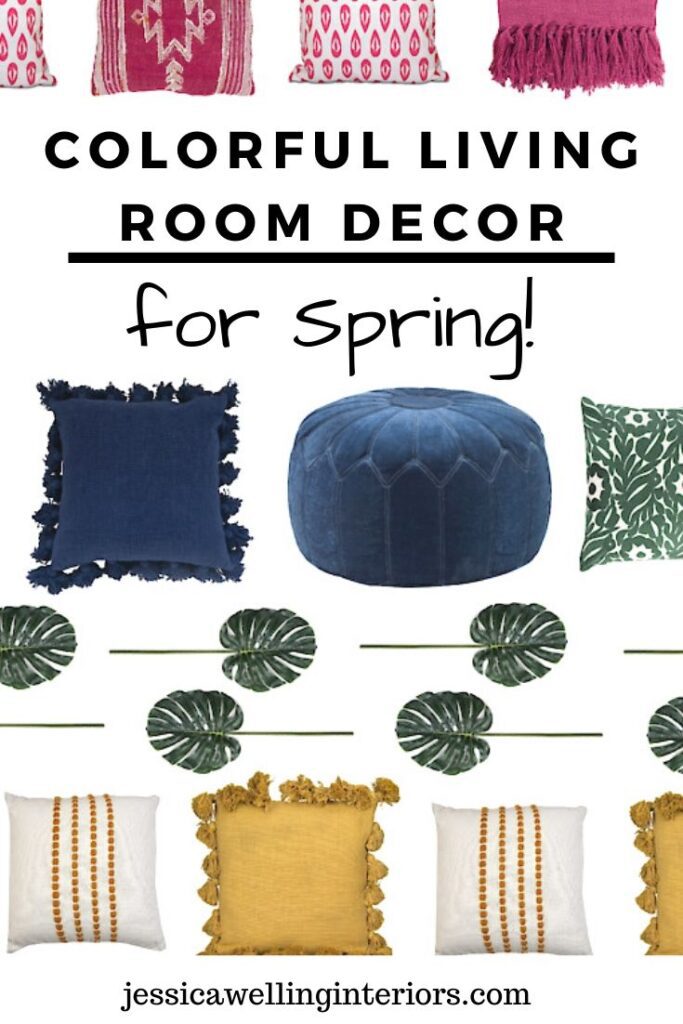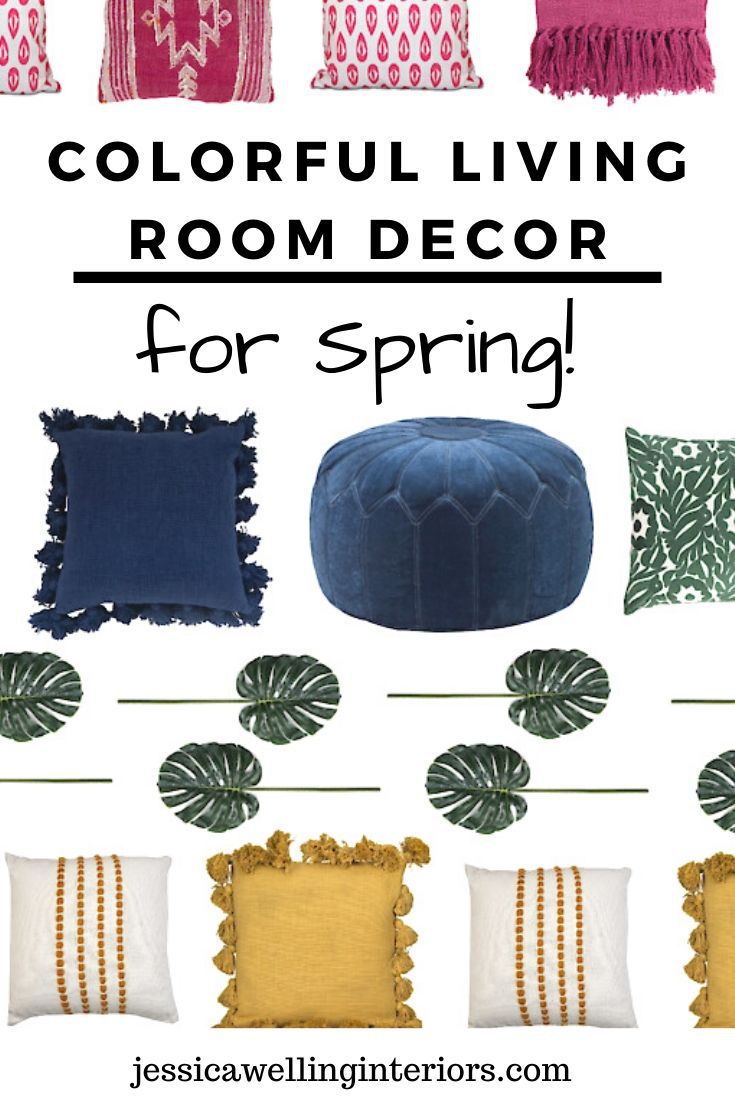 More Living Room Decor Ideas…
How to Style Indoor Plants: 6 Designer Tips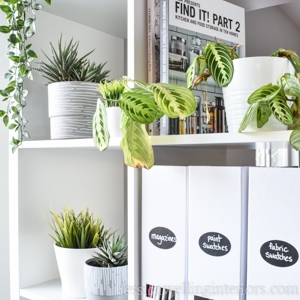 How to Design a Kid-Friendly Home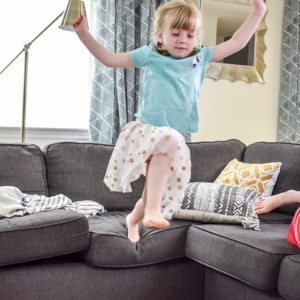 Cheap Throw Pillow Covers for Spring & Summer