Easy DIY Fall Wreath: Boho Wall Hanging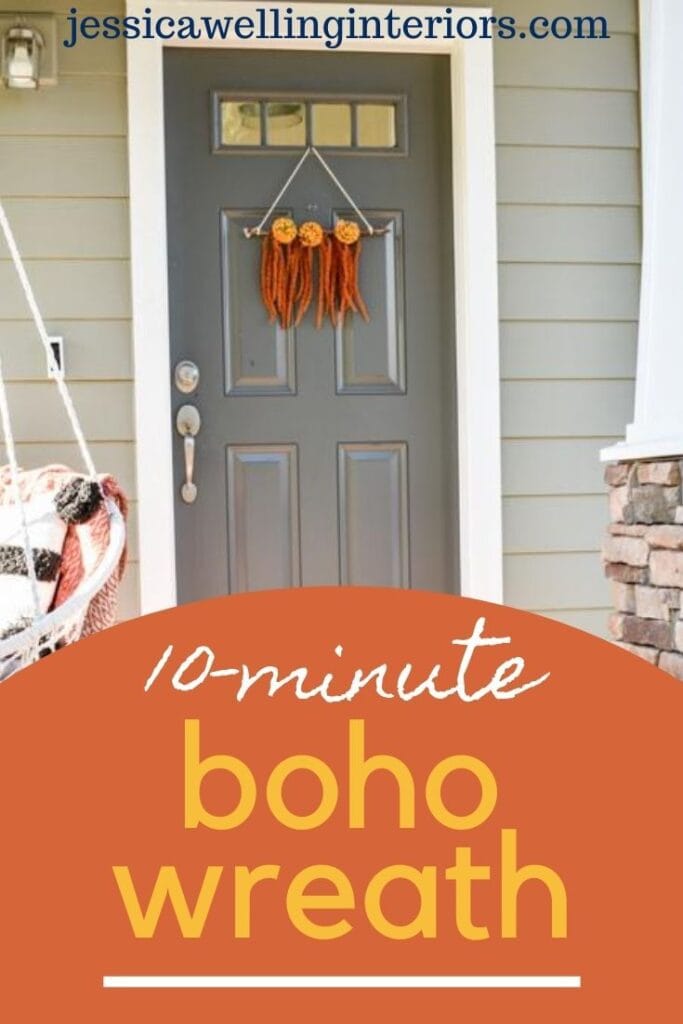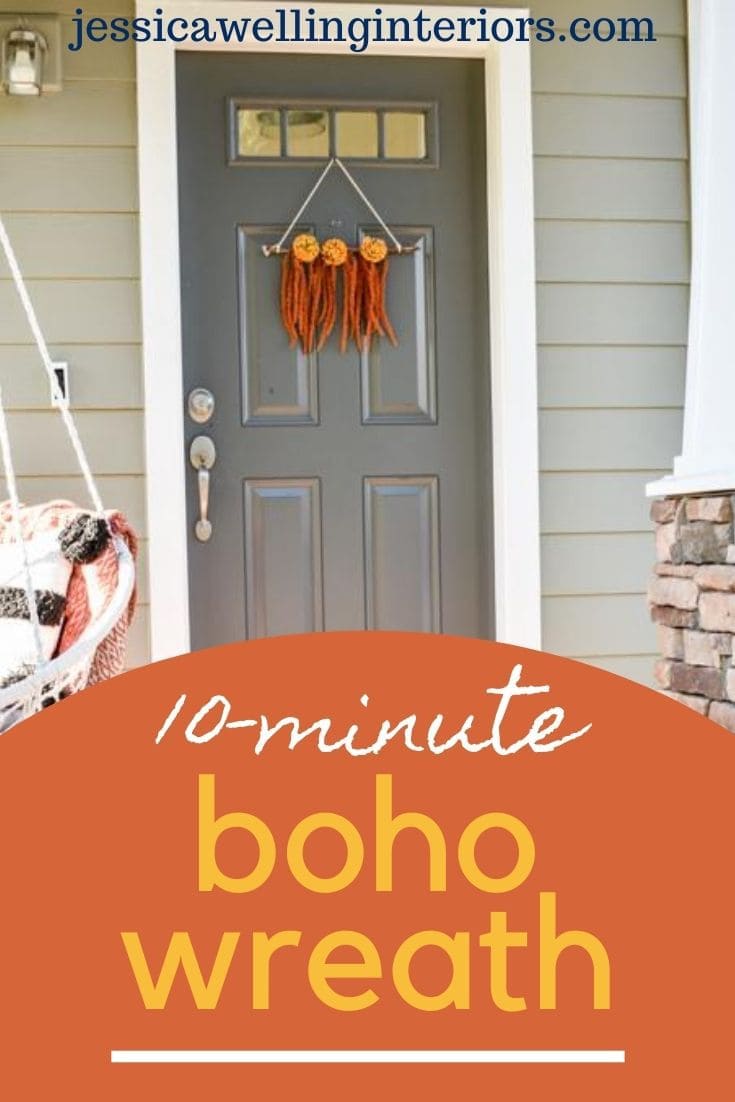 This ultra-quick & easy boho door hanging adds a pop of color to the front door! Or hang it on the wall if you prefer. Let's get started!
Here's What You'll Need:
Stick- about 15 inches long
fall florals
fall flowers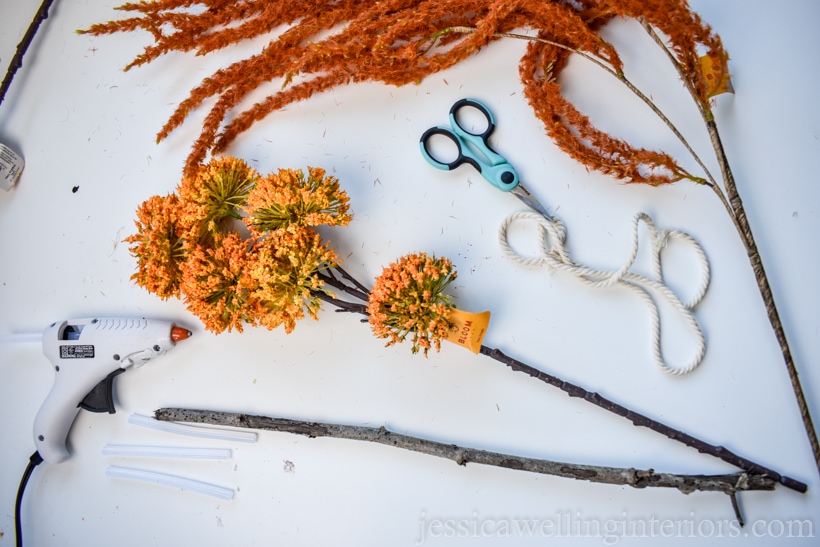 How to Make a Boho Door Hanging
1. Remove Orange Flowers from Stems
Gently pull each bunch of flowers off the stem.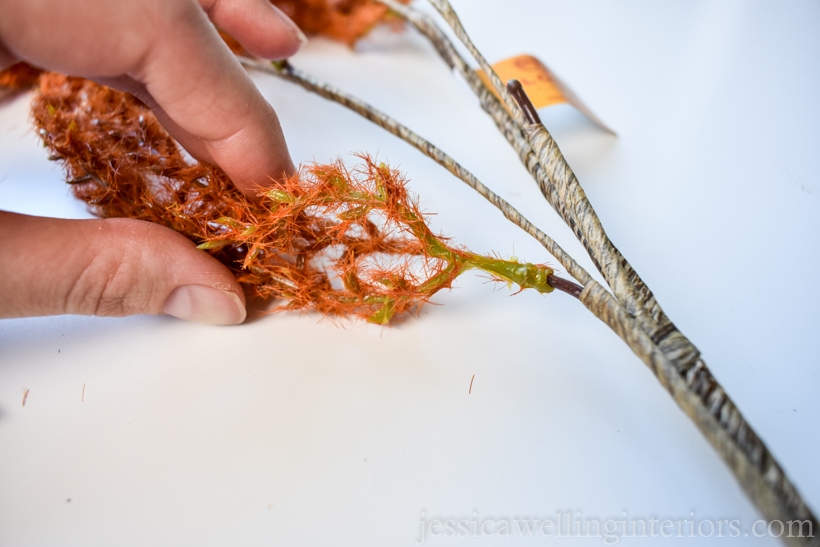 2. Glue Orange Flowers Onto Stick
Hot glue the orange heather flowers onto the stick.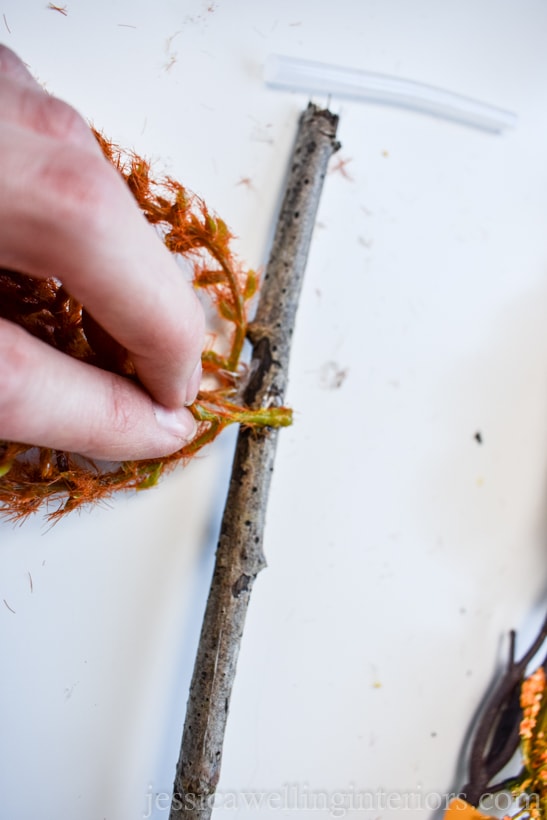 I glued some to the front and some to the back to create some depth.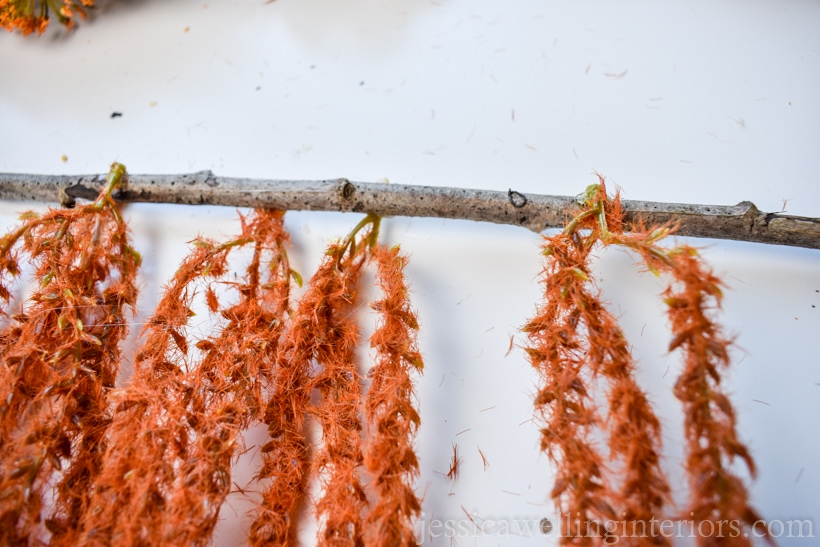 3. Remove Thistle FLowers from Stems
Again, the green part should easily separate from the brown stem when you pull on it gently.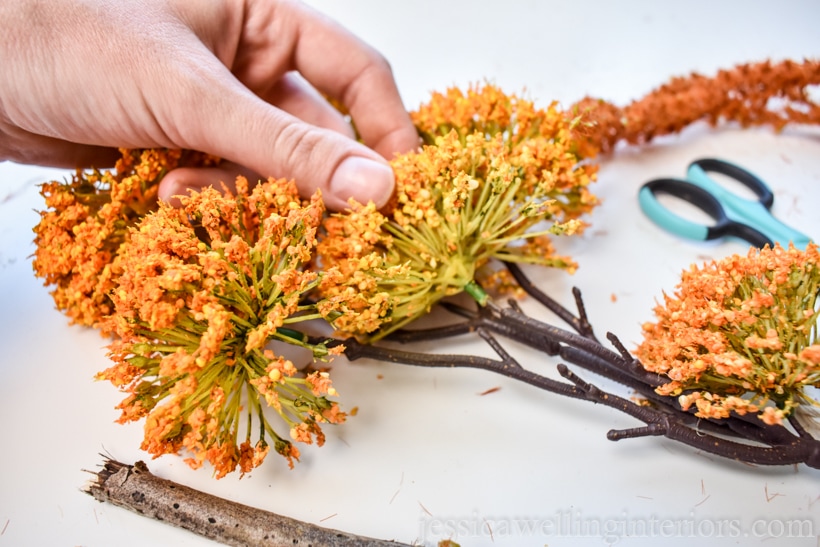 4. GLue Yellow FLowers Onto Stick
Hot glue the remaining stems of the yellow thistle flowers onto the stick. I only used three, but you could use as many as you like.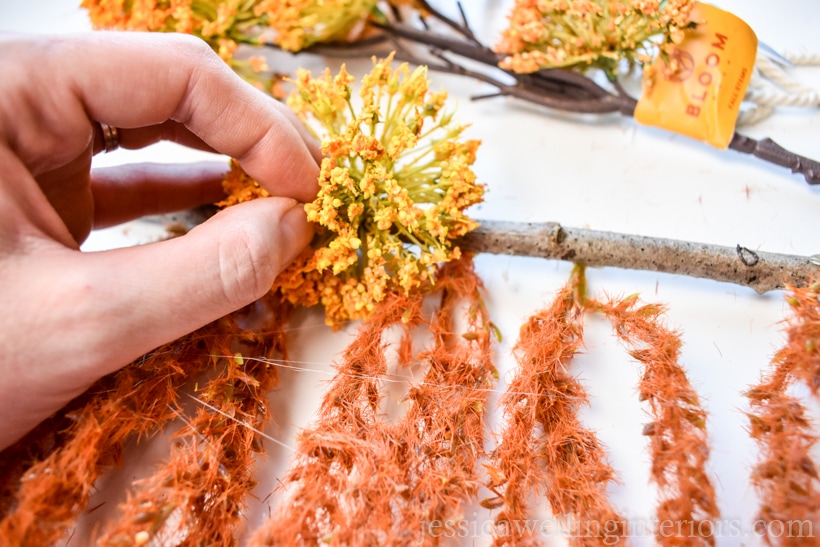 5. Attach Rope
To hang the Boho wreath, cut a length of cotton rope and tie it around each end of the stick, with a double-knot on each end.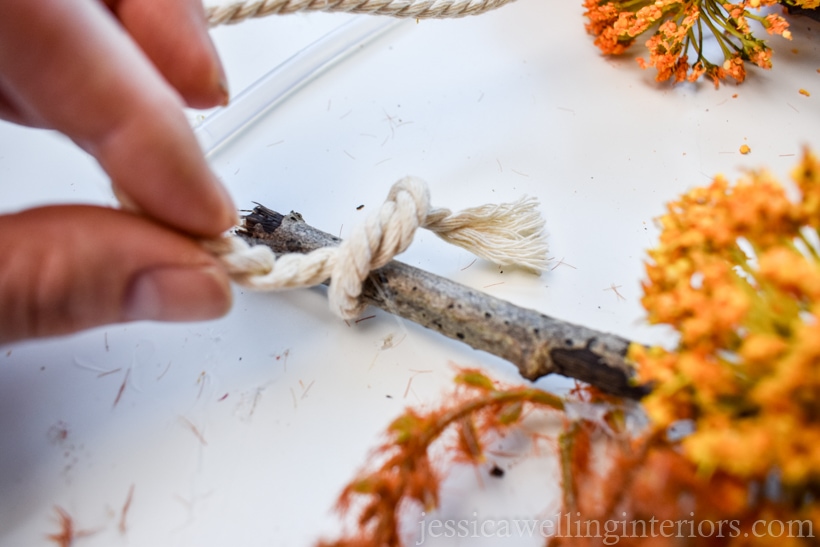 6. Hang it Up!
I hung mine from a nail in my front door. And that's it! How easy was that?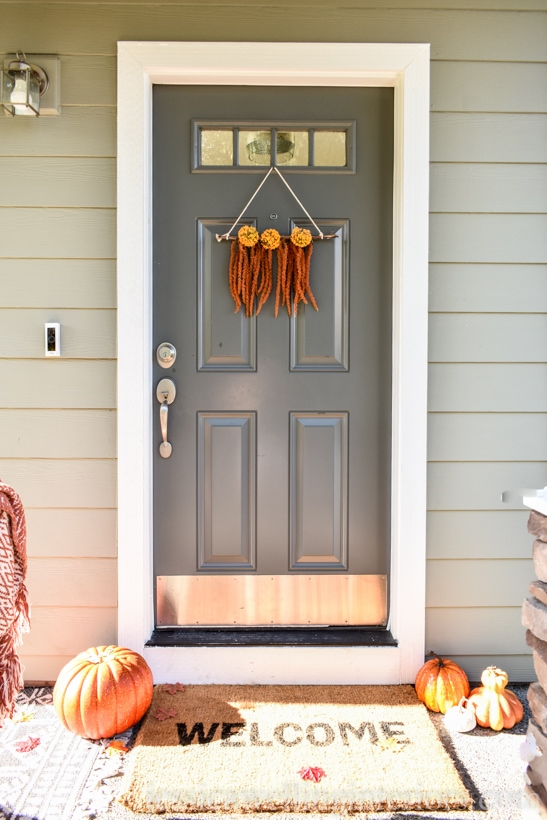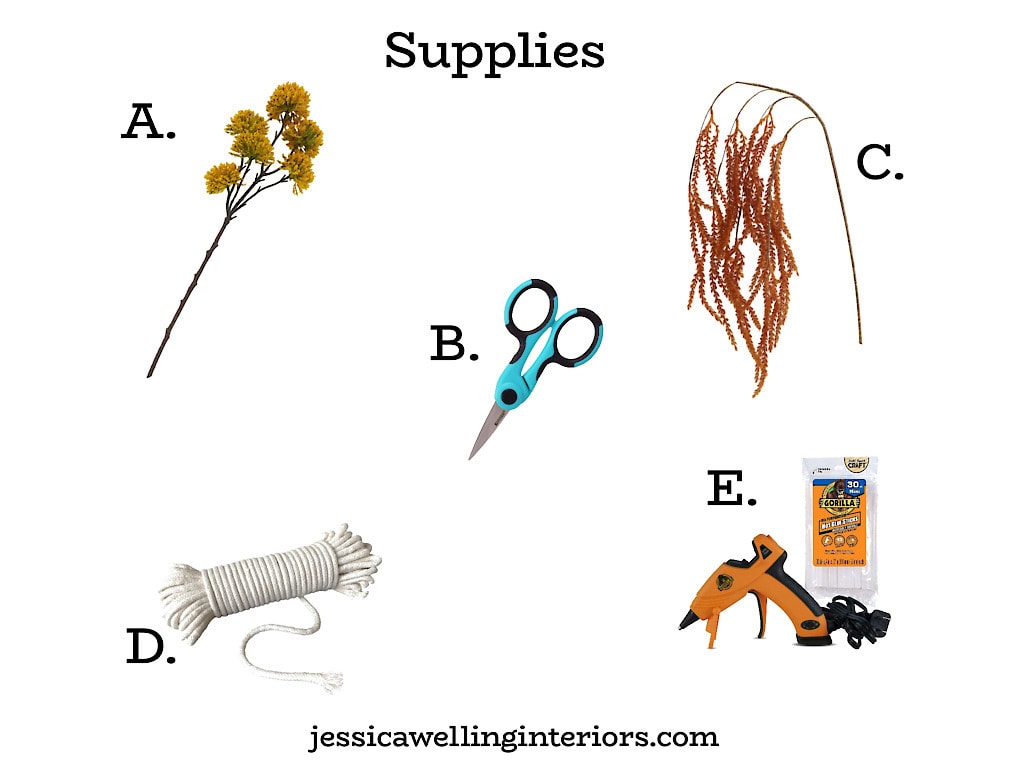 A. Bloom Room Yellow Thistle Spray
C. Bloom Room Fall Harvest Hanging Heather Spray, in Orange
E. Mini Hot Glue Gun and Glue Sticks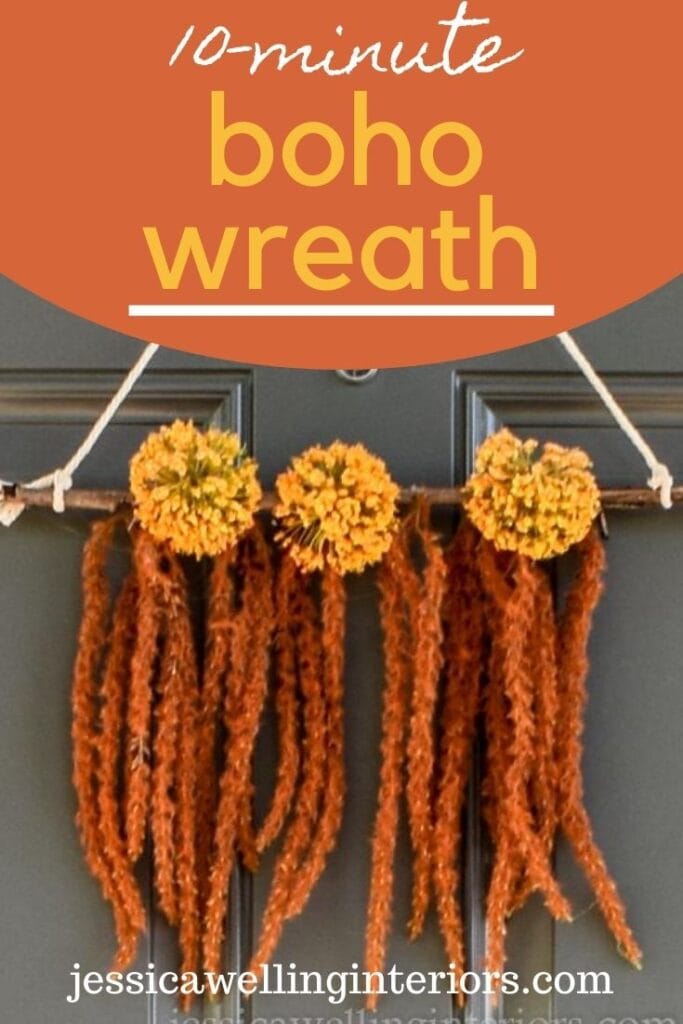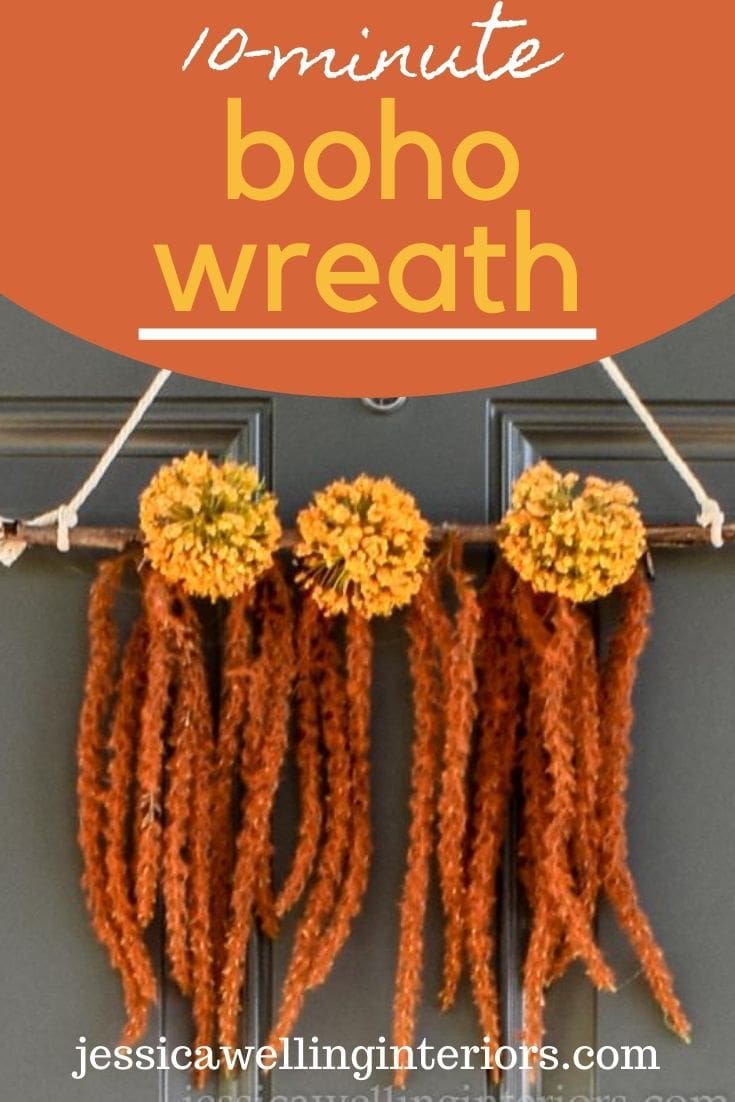 More Fall Decorating Ideas…
50 Cheap & Fun Halloween Pillows & Pillow Covers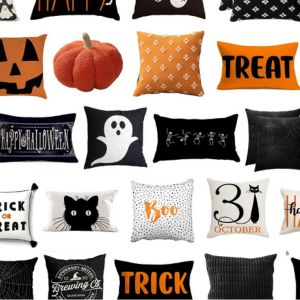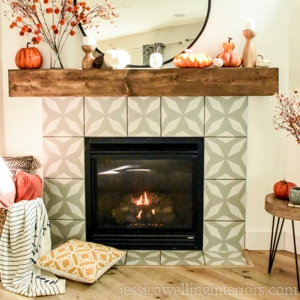 Modern Painted Pumpkins: DIY Fall Decor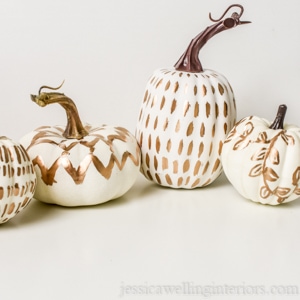 Cheap Modern Throw Pillow Covers for Fall