15 Cozy Winter Throw Pillows Under $25
Transition from Christmas to Winter with these inexpensive but cozy Winter throw pillows and throw pillow covers. They will bring texture and warmth to your sofa or bed during the colder months!
Does your house feel a bit forlorn after you take down the tree and put away the Christmas decorations? It's still Winter, and I'd say that calls for some cozy decor.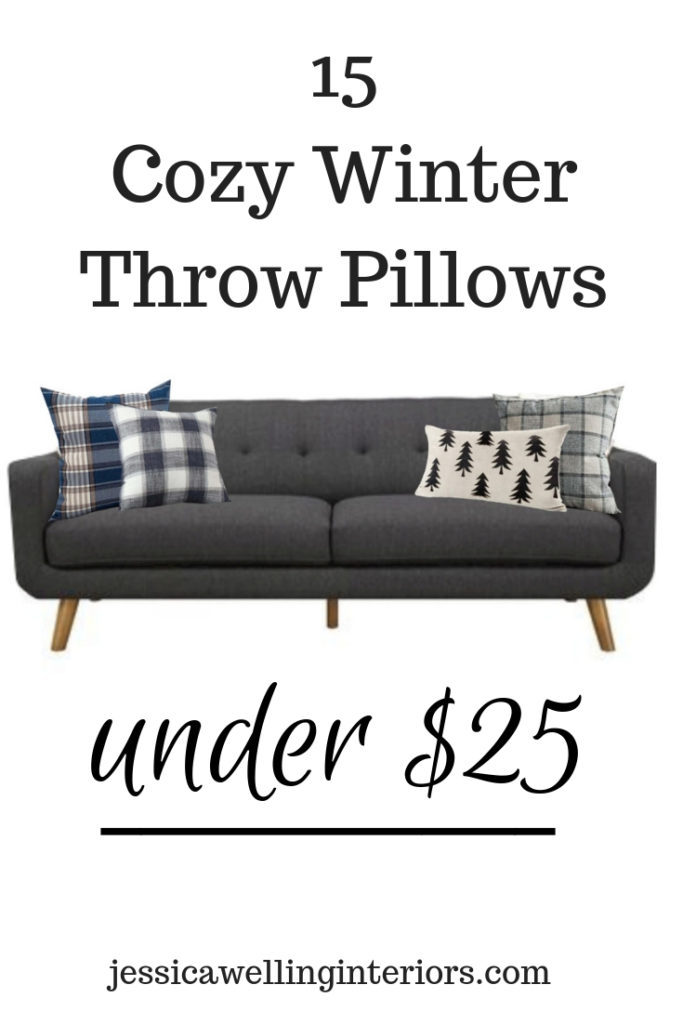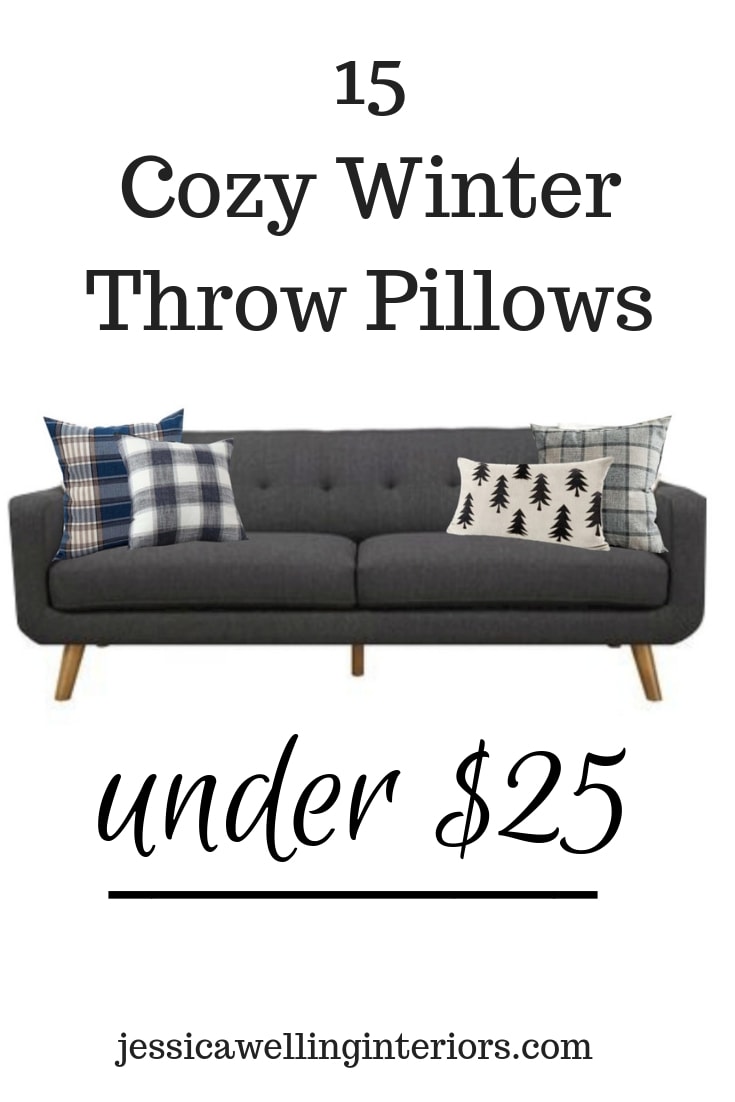 Check out my guest post at Kenarry: Ideas for the Home to learn how to make the transition from Christmas to Winter decor easily with throw pillows and blankets.
To go along with that, today I've rounded up some inexpensive winter throw pillows and throw pillow covers (all $25 or less- many of them a lot less!) for your sofas and bedrooms.
Winter Throw Pillow Covers
I love to use throw pillow covers. They take up waaaaay less space in my closets than regular pillows- so you can justify having more of them! Check out my step-by-step tutorial to make your own throw pillow covers HERE. If you'd rather just buy them, I've rounded up some great inexpensive options for you below.
E.life 18×18″ Soft Canvas Snowflake Embroidery Throw Pillow Covers These cute zippered pillow covers from Amazon are a great deal.
MIULEE Classic Retro Checkers Plaids Cotton Linen Soft Decorative Square Throw Pillow Covers
These buffalo plaid covers come in multiple colors and sizes- including a lumbar option.
TEALP Plaid Throw Pillow Cover, from Amazon
Ojia Deluxe Home Decorative Super Soft Plush Mongolian Faux Fur Throw Pillow Cover Cushion Case
These faux fur pillow covers from Amazon are fun and will add great texture to your sofa. They come in multiple colors, fur styles, and sizes as well.
QINU KEONU Forest Tree Linen Lumbar Pillow Case
Aren't these tree lumbar pillow covers fun? This link from Amazon has a lot of other cool designs as well. And I think they can be non-Christmas, as long as they aren't paired with anything red.
Winter Throw Pillows
Eddie Bauer Bear Twill Decorative Pillow
Bears, anyone?
Ribbed White Faux Fur Lumbar Pillow
This white faux fur pillow from World Market looks cozy!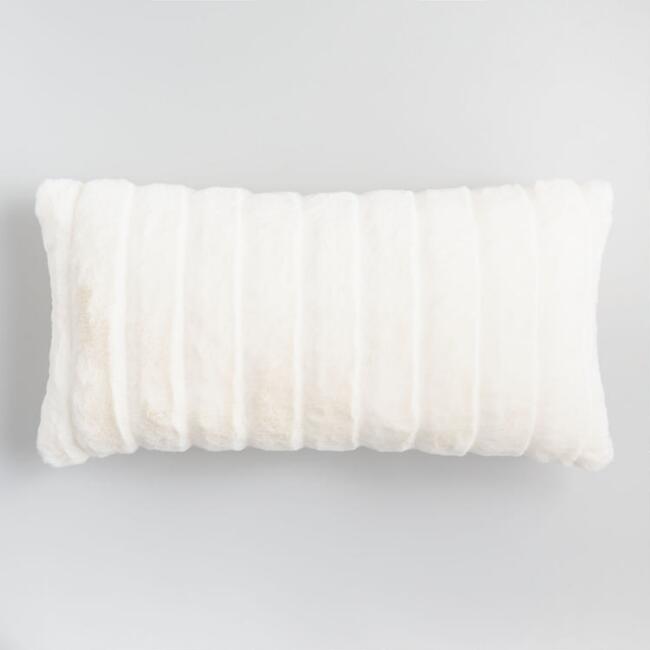 Jiuhong Cotton Throw Pillow Covers
These dark blue plaid pillows say cozy to me too!
Oversized Blue Moroccan Block Print Lumbar Pillow, from World Market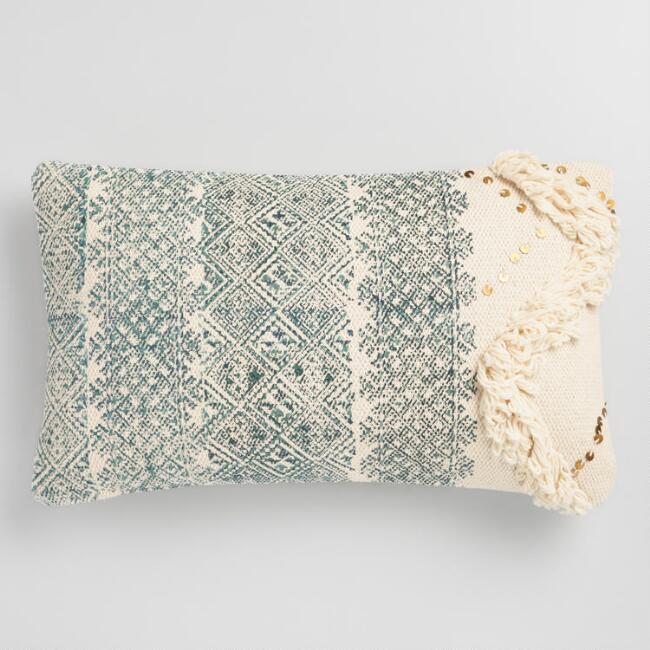 Natalie Printed Oblong Throw Pillow Pair, from Target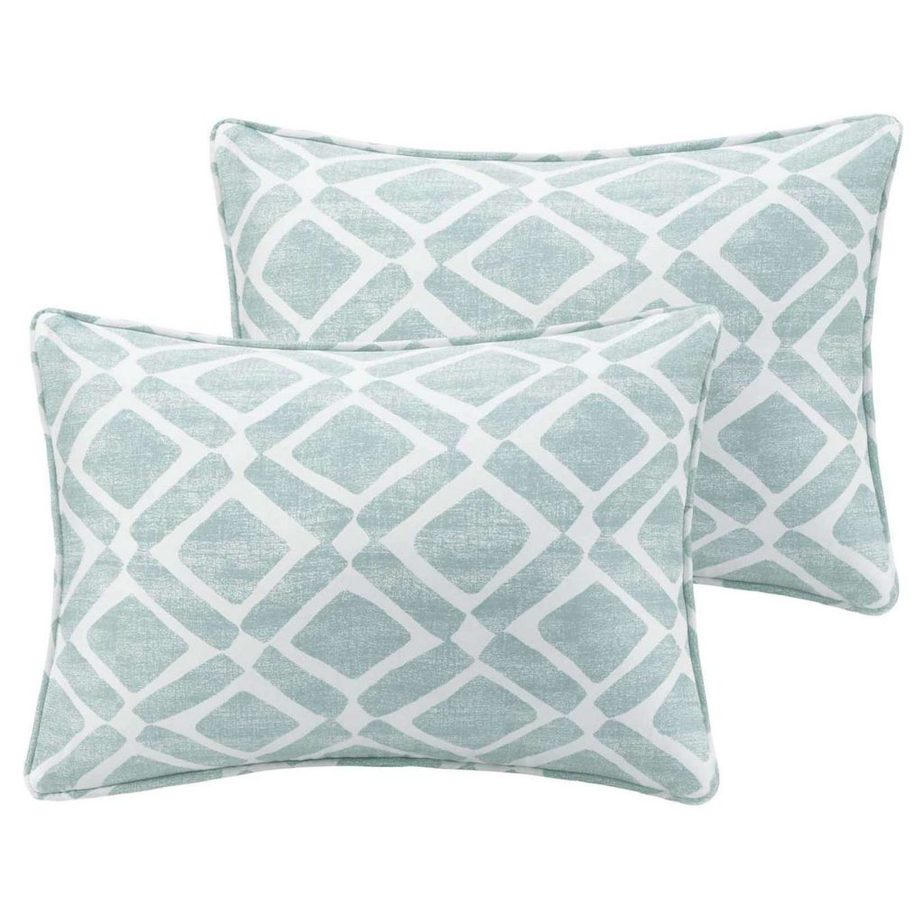 Classic Faux Fur Pillow, from Target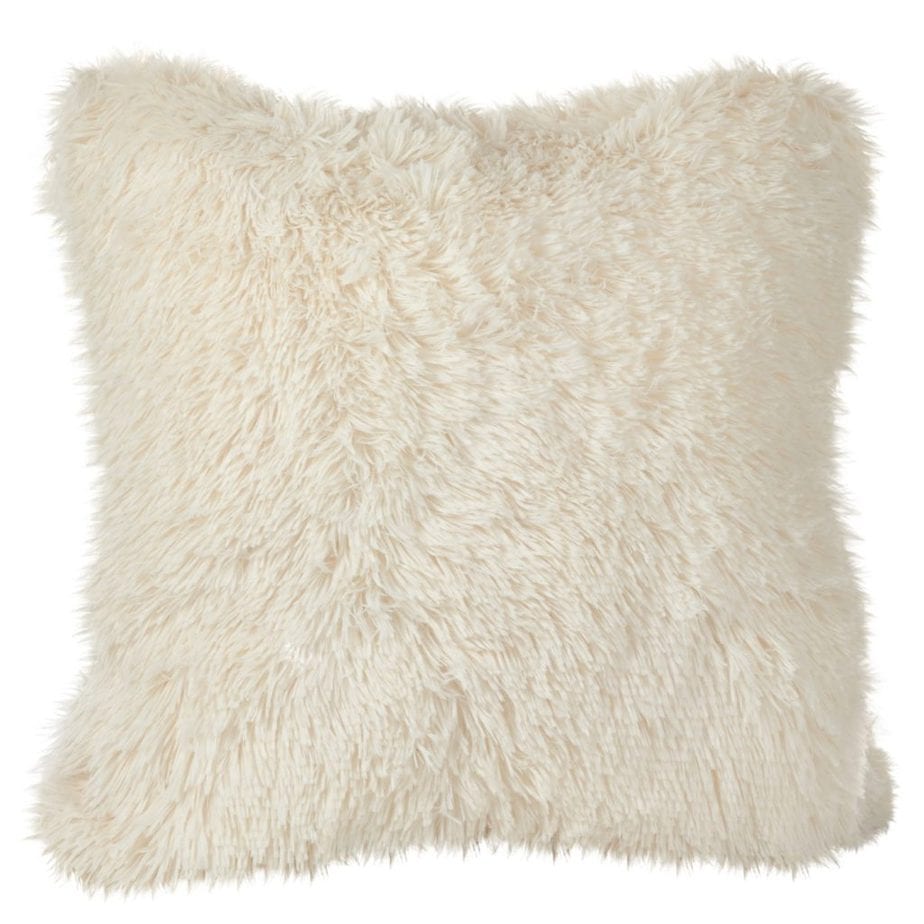 Threshold Frayed Pleated Lumbar Throw Pillow in Neutral, from Target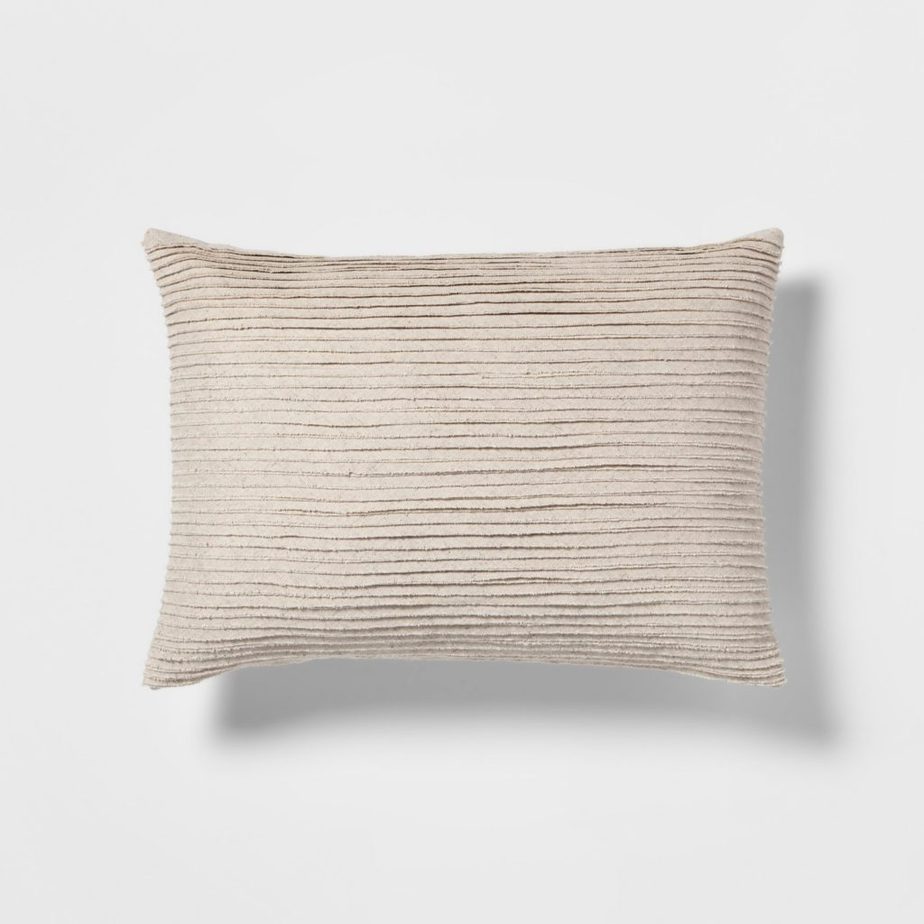 Threshold Snowflake Square Throw Pillow, from Target
I have this inexpensive throw on my living room sofa right now! You can see it HERE.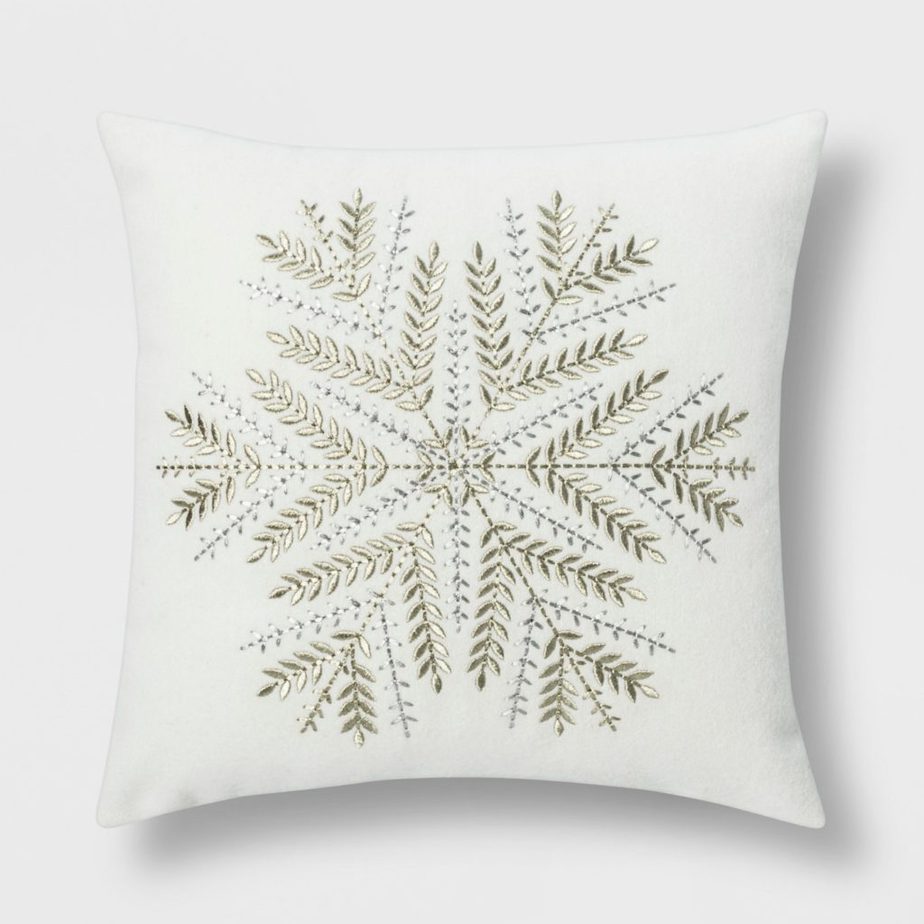 Okay, I hope that gives you some cozy winter inspiration. I promise a Winter throw blanket roundup soon!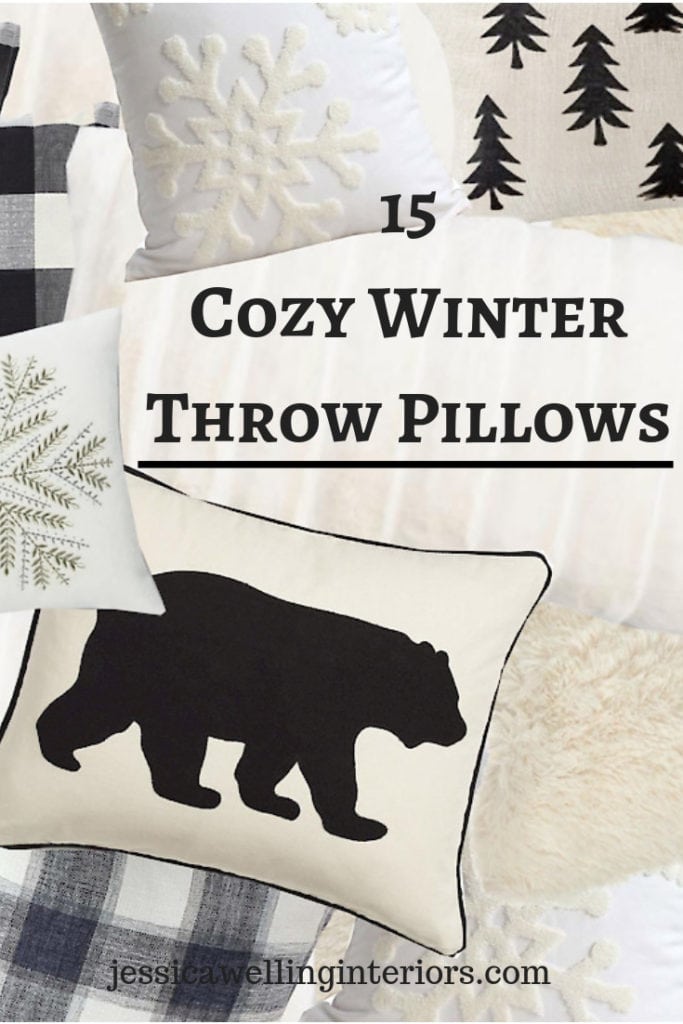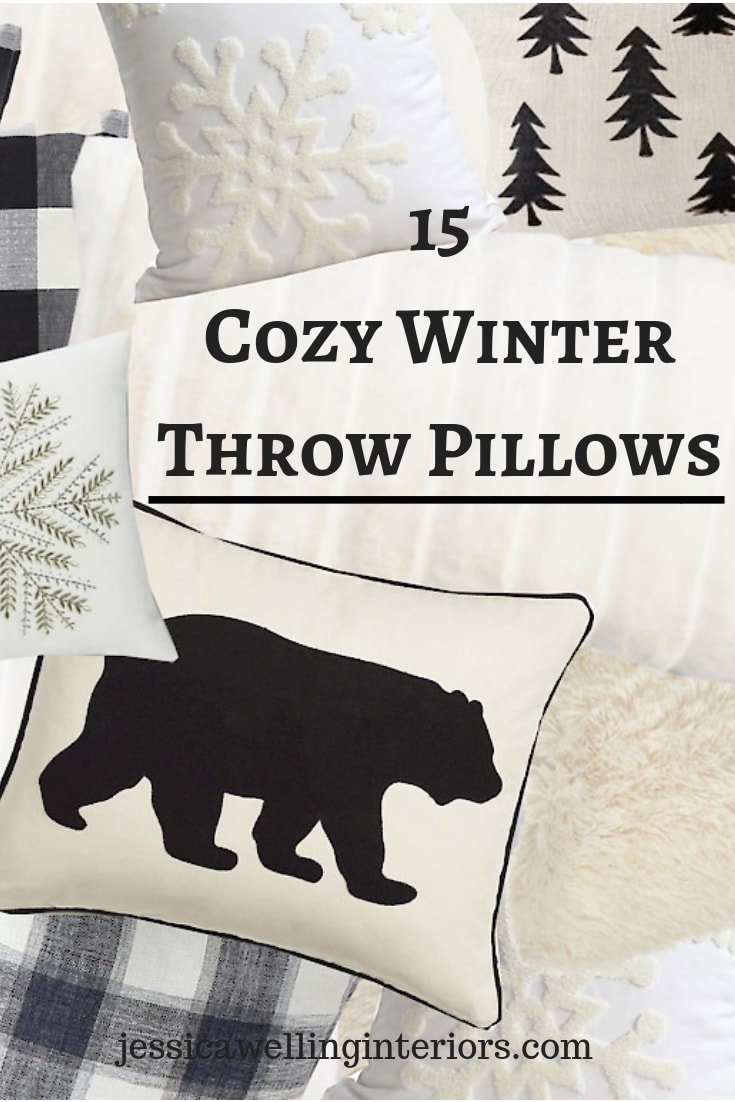 In the meantime, be sure to check out my Winter throw post at Kenarry: