Help! How Do I Decorate My Living Room?
Want to design your dream living room yourself, but not sure where to start? I'll guide you through the steps the pros use to design a beautiful and functional space! Everything from furniture, layouts, window treatments, rugs, accessories, paint colors, and much more!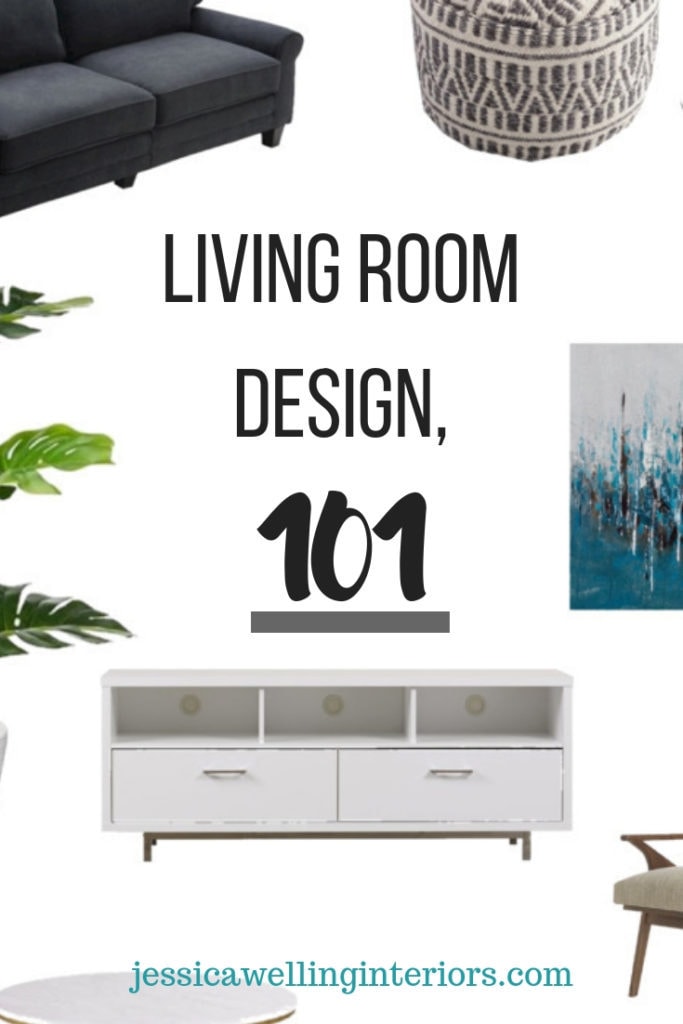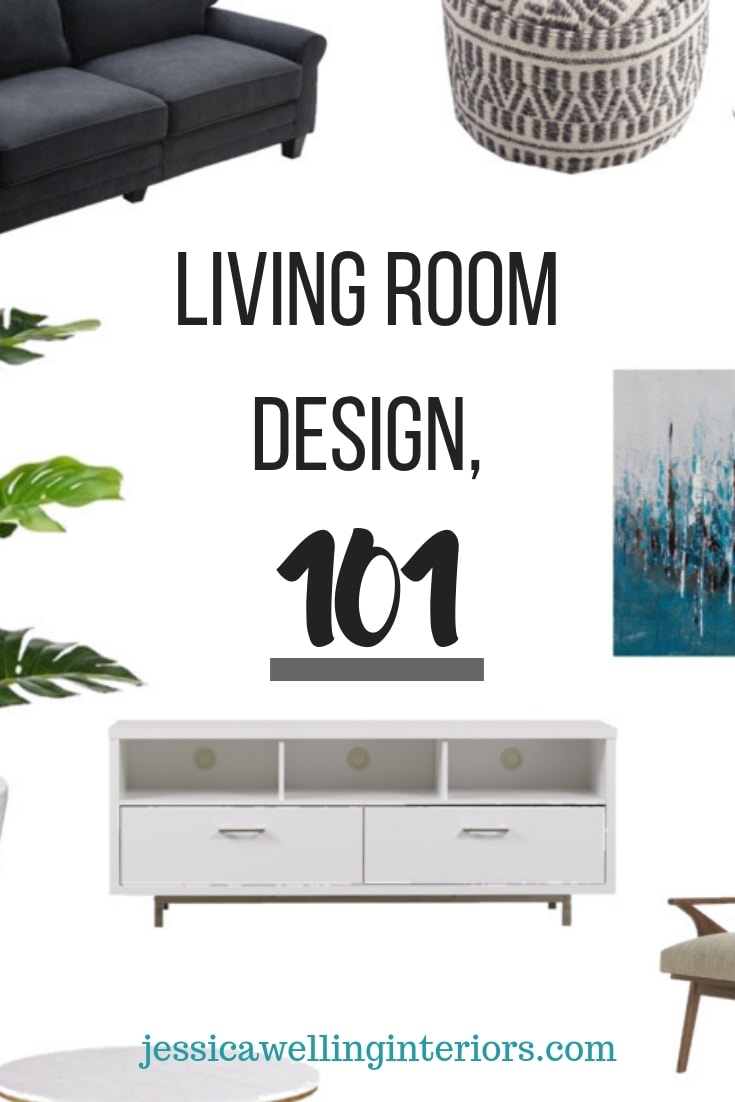 Your living room is such an important gathering place in your home, and I know you want to get it just right. So much so that you might even be paralyzed by indecision? I'm here to help! I'm going to guide you through the step-by-step process I use to design a living room, and spill my secrets! Before you hit the furniture stores, we've got some homework to do.
Step 1: Fill out the Room Design Worksheet.
Go ahead and print out the worksheet above before you begin. I know it might be tempting to jump ahead to the more exciting parts (like shopping). But stick with me through the legwork at the beginning. It'll be worth it, I promise!
Step 2: Go hunting for inspiration.
If you've already got some images of living rooms you love and want to emulate, great! Get them out. If not, Pinterest is your new best friend. I keep a Pinterest board called "Living Rooms" for this purpose, and I'm always adding to it.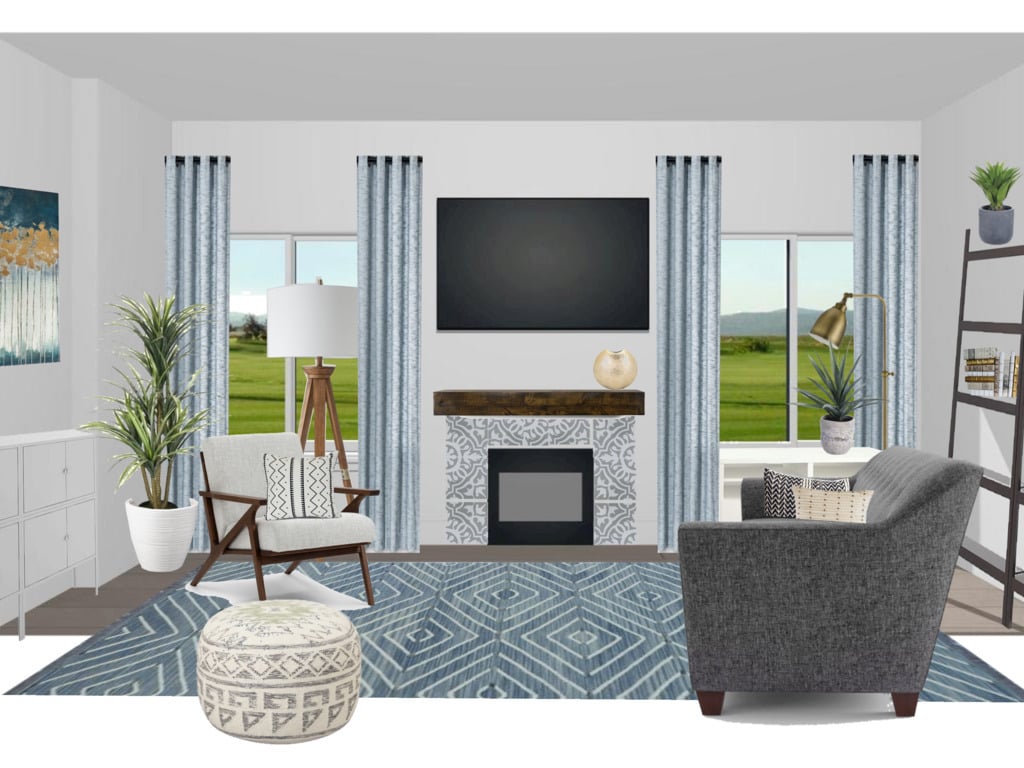 If you're not already using Pinterest, don't be intimidated. You should set up a free account and start a board for your new living room. You can get started HERE. Pin the rooms you like to this board. Keep in mind that you don't have to love everything about a particular room to use it as inspiration. You can always make a note of that when you pin the photo.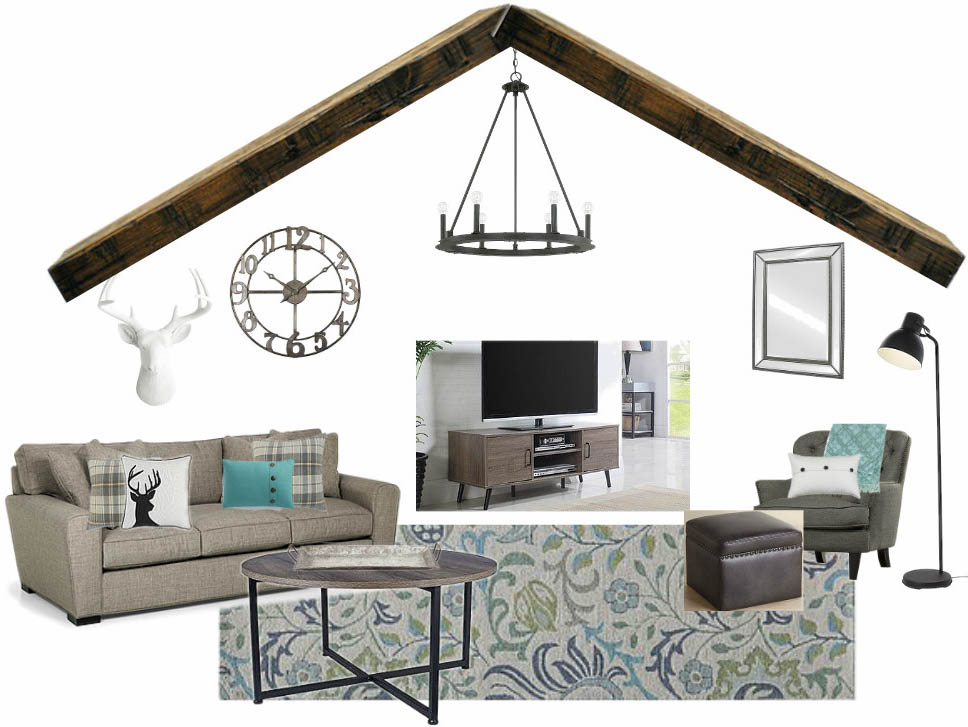 Step 3: Choose your color scheme.
You can wait to do this one until later if you prefer…but you'll want to have it nailed down before you buy ANYTHING! My best advice here is to look at those Pinterest photos of rooms you love and find one that uses great colors. Another approach is to find a painting, rug, or fabric that you love and pull some of the colors from that. If you are keeping some furniture, the colors of those pieces are part of your color scheme. So is the flooring and trim in the room. If you can get upholstery fabric samples, paint swatches, flooring samples, curtain fabric, etc., do it! We're going to need them later.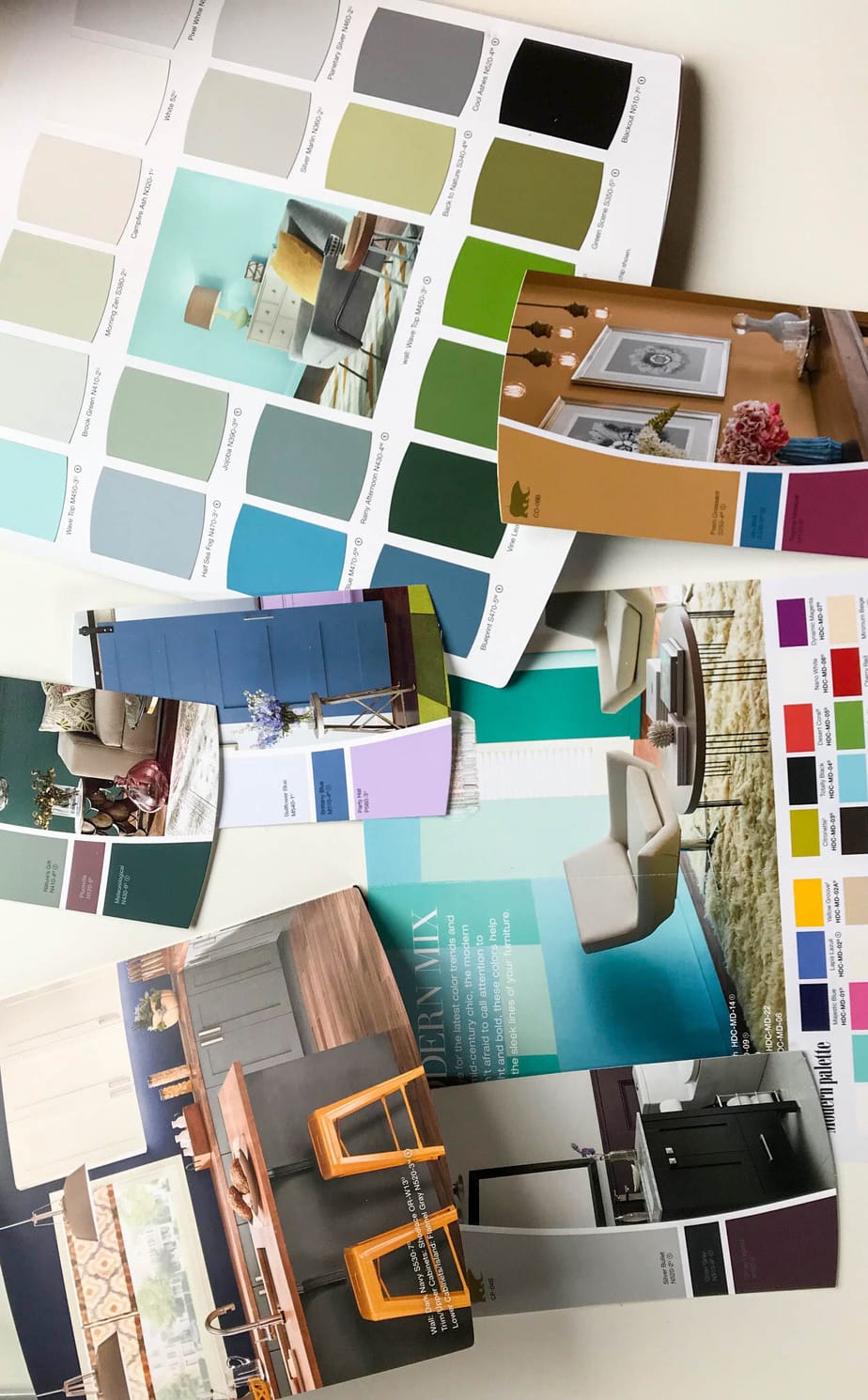 Another strategy is to go and look at the color scheme pamphlets at the paint store. They usually have photos of rooms decorated in great color combos. I grabbed these at Home Depot.
Let's save the final decision on wall color/s for last. You can paint your walls any color imaginable, but it's a little trickier to find just the right color of sofa, accent chair, etc. I promise some future blog posts on this topic, and we'll cover it in Step 11.
I've put together a comprehensive living room design guide you can access FREE when you join my VIP email list. And I pinky promise I will never spam you. In it, we'll continue step-by-step through how to choose and arrange furniture, lighting, accessories, rugs, window treatments, paint colors, and put it all together!