The Best Home Office Desks On The Cheap!
Time for a new home office desk? I'm sharing the best modern cheap desks you can buy online for a stylish and functional home office design.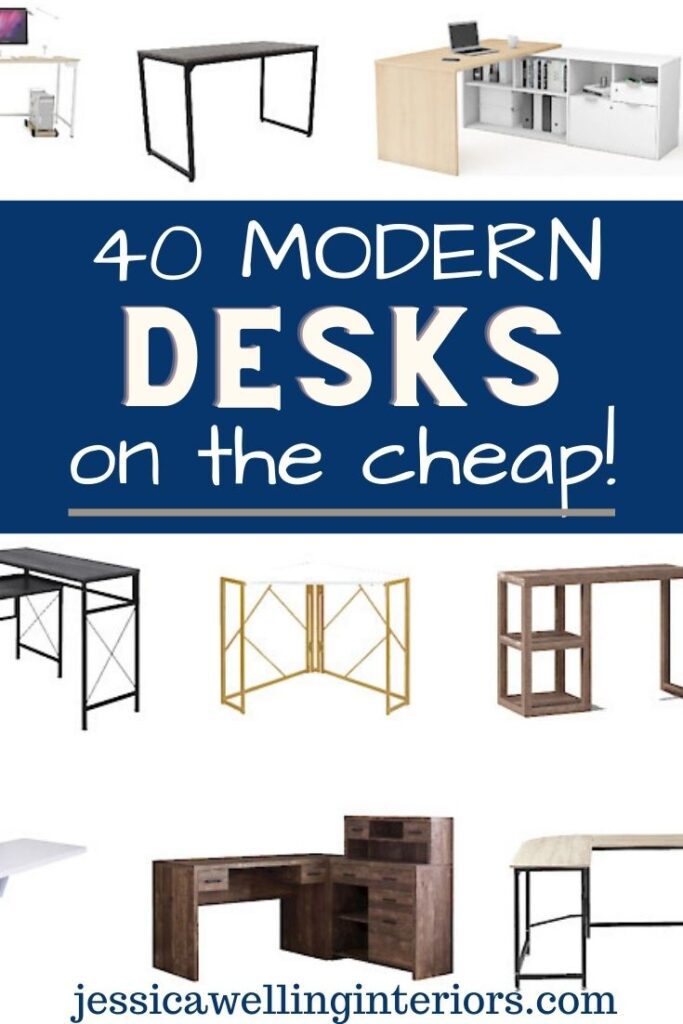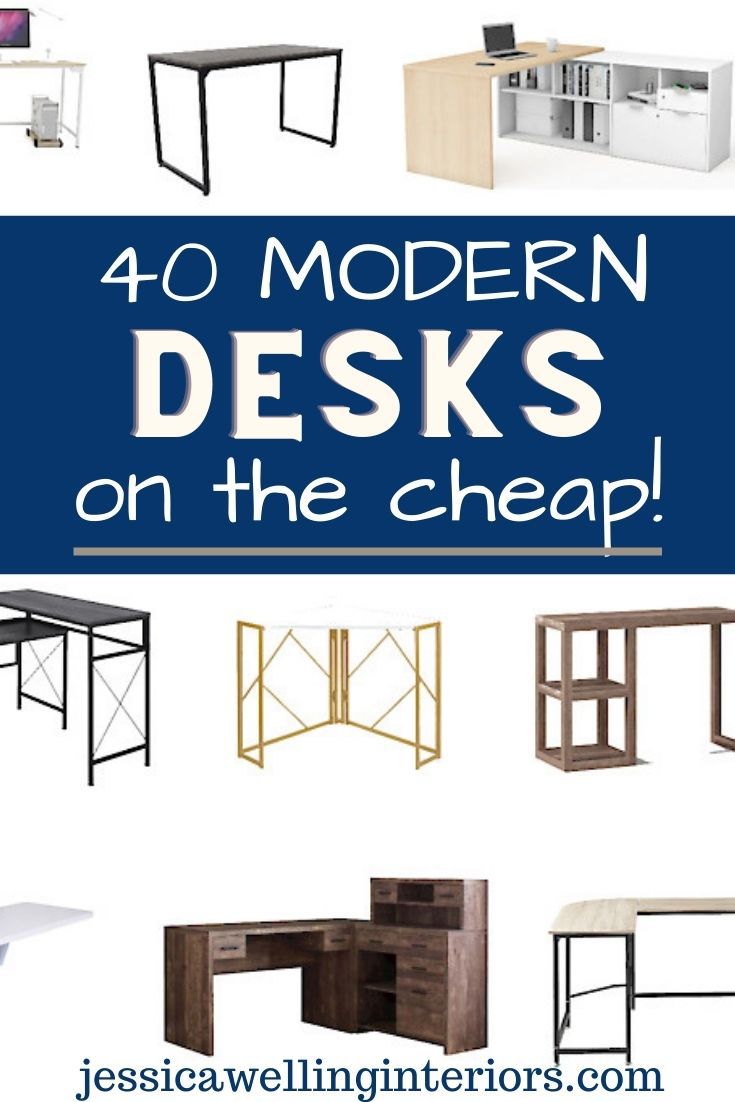 Working from home is all the rage these days. And if it's time to set up a dedicated home office or distance-learning space, the first thing you'll need is a great desk.
But how do you know which inexpensive desk will work best for your home office setup?
I've rounded up my favorite cheap desks from around the web, and organized them by size and shape to help you find exactly what you need at a price you can afford.
Quick disclaimer: I'm looking at size, function, style, and price, but I haven't actually seen these desks in-person. I encourage you to read reviews before you buy!
Desks for Small Spaces
If you live in a small apartment or dorm room and need a desk that can fold down when not in use, these options are perfect! They're also great if you only need your desk occasionally.
Some of them have a drop-leaf, some fold up completely, and others are wall-mounted and have a very small footprint.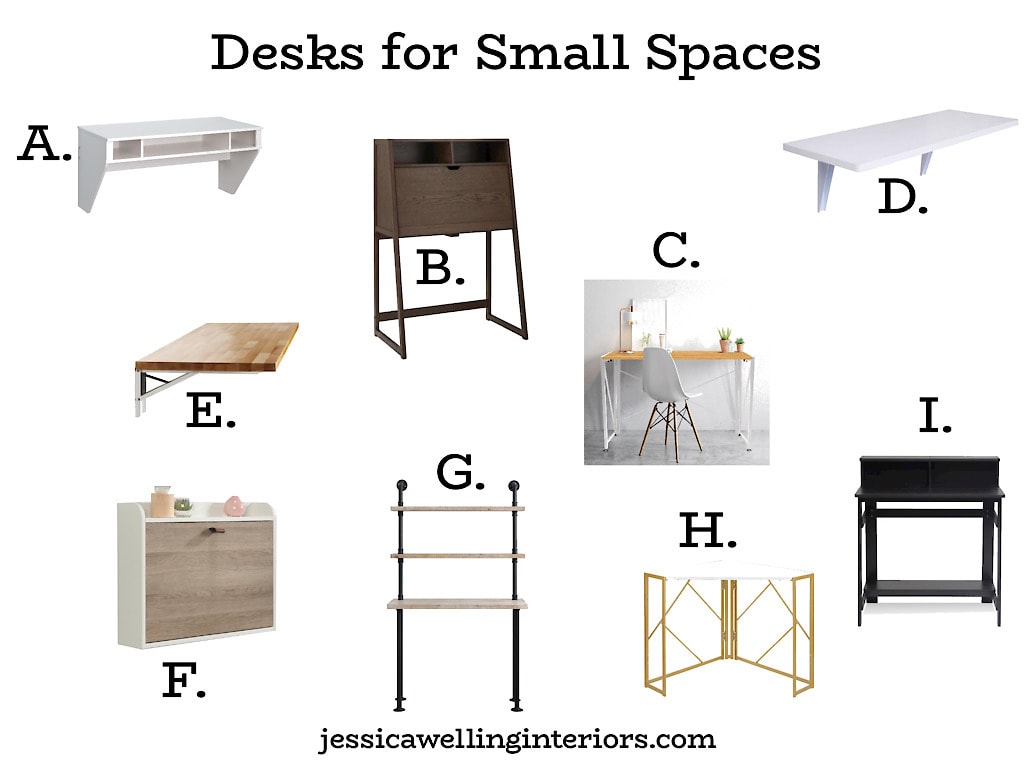 A. Rectangular White Floating Desk with Cable Management
C. Folding Home Office Computer Desk
D. Ktaxon Drop-leaf Laptop Table
E. Quick Bench Wall-Mounted Desk
F. Sauder Floating Desk with Built-in Storage
G. Rectangular Floating Desk with Hutch
I. Furinno Simplistic A-Frame Computer Desk
Small Corner Desks
If you need to set up your home office in the corner of your dining room or living room, a small corner desk might be the perfect solution.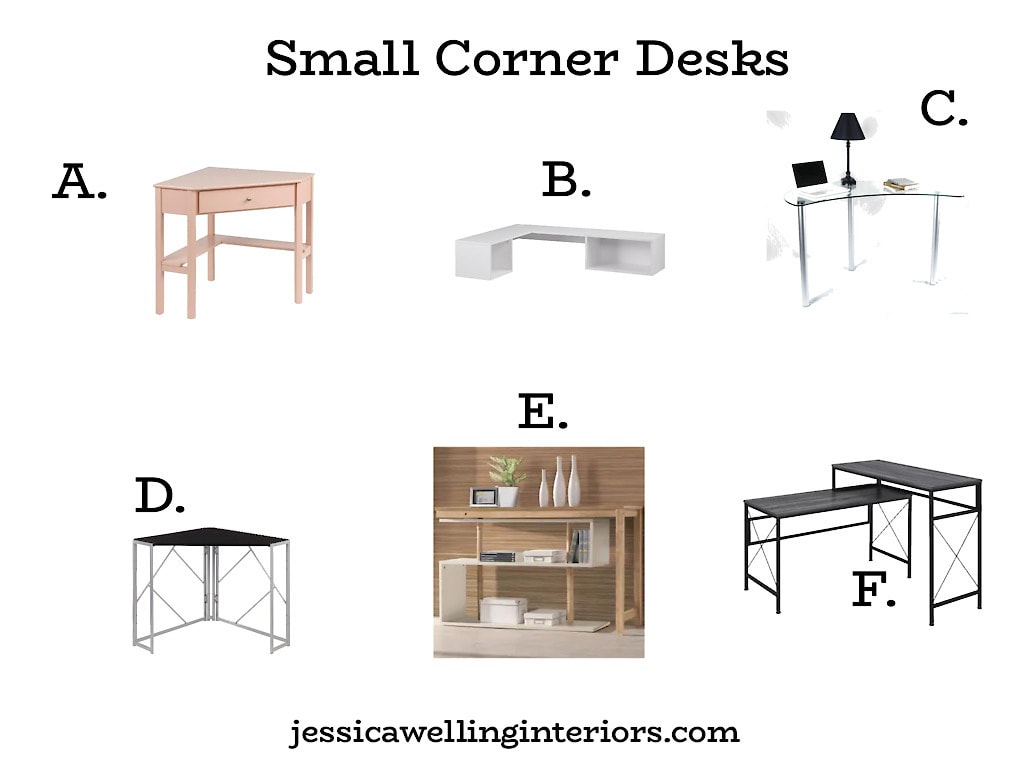 A. Porch & Den Lincoln Corner Desk
B. Freda Wall Mount Corner Desk in White
D. Sala Folding Corner Desk in Metal & Wood
E. International Caravan Hamburg Swing-Out Desk
F. Modern L-Shaped Computer Desk with USB Ports
Small Desks
A small rectangular desk is great if you're just working on a laptop.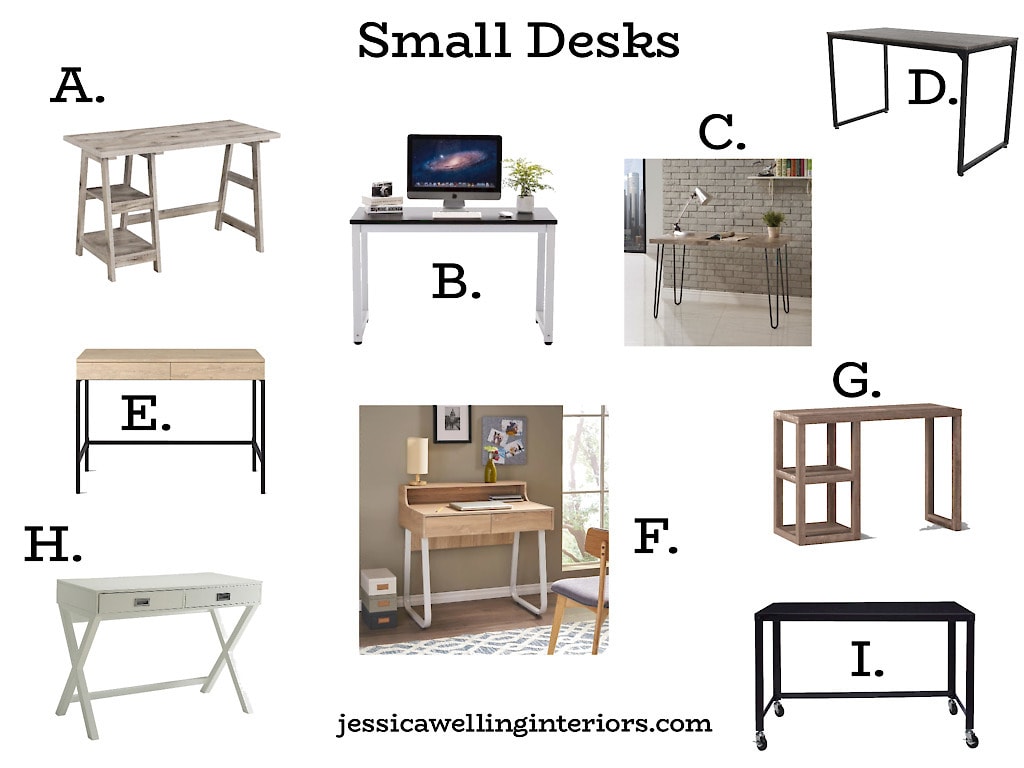 A. Designs2Go Trestle Desk in Sandstone
B. Ktaxon Wood Computer Workstation
C. Coaster Company Writing Desk
E. Loring Wood Writing Desk with Drawers
F. Seanan Wood Computer Desk with Drawers
G. Threshold Wood Writing Desk with Storage
H. Convenience Concepts White Writing Desk
I. Carbon Modern Industrial Rolling Desk
Large L-Shaped Desks
If you have a dedicated room for your home office, a corner desk is often a great way to make use of the space. The key to a stylish corner desk is to keep it light. Notice that these desks don't look massive and bulky, even though they provide plenty of workspace. The key is to forgo a large bookshelf add-on above the desk.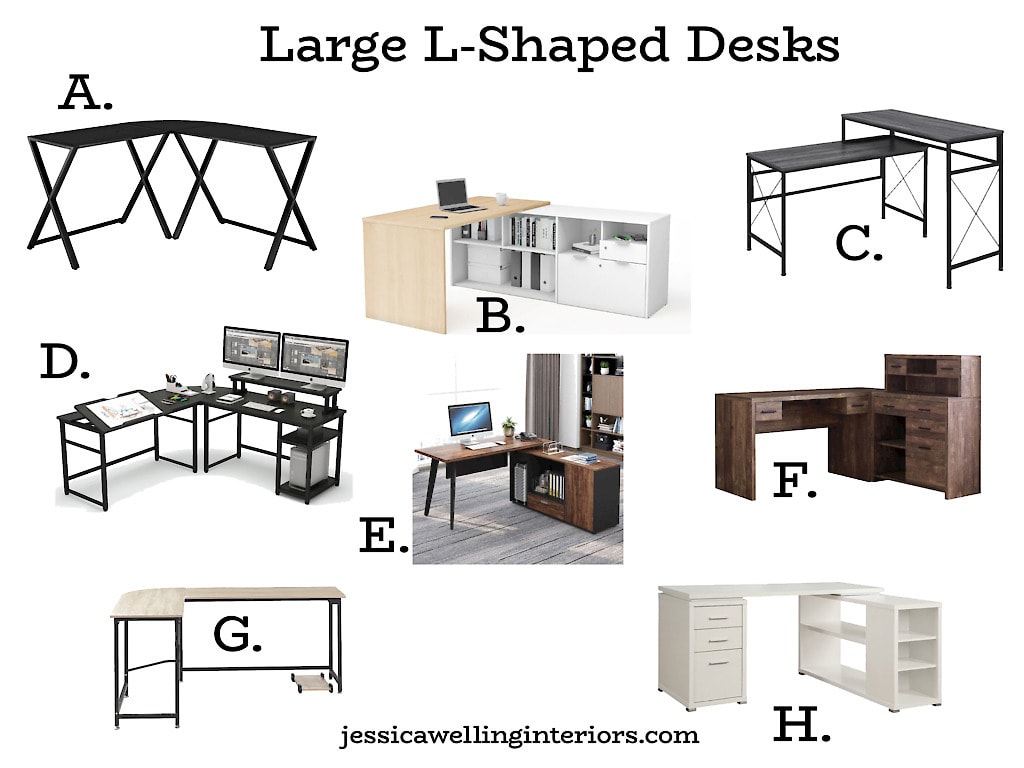 A. Walker-Edison Furniture Company L-Shaped Desk in Black
B. Bestar L-Shaped 2-Drawer Desk
C. Modern Grey L-Shaped Desk with USB Ports
D. L-Shaped Computer Desk with Monitor Riser
E. L-Shaped Executive Office Desk with File Cabinet
F. Wood Grain Corner Computer Desk
H. Coaster Yvette L-Shaped Computer Desk in White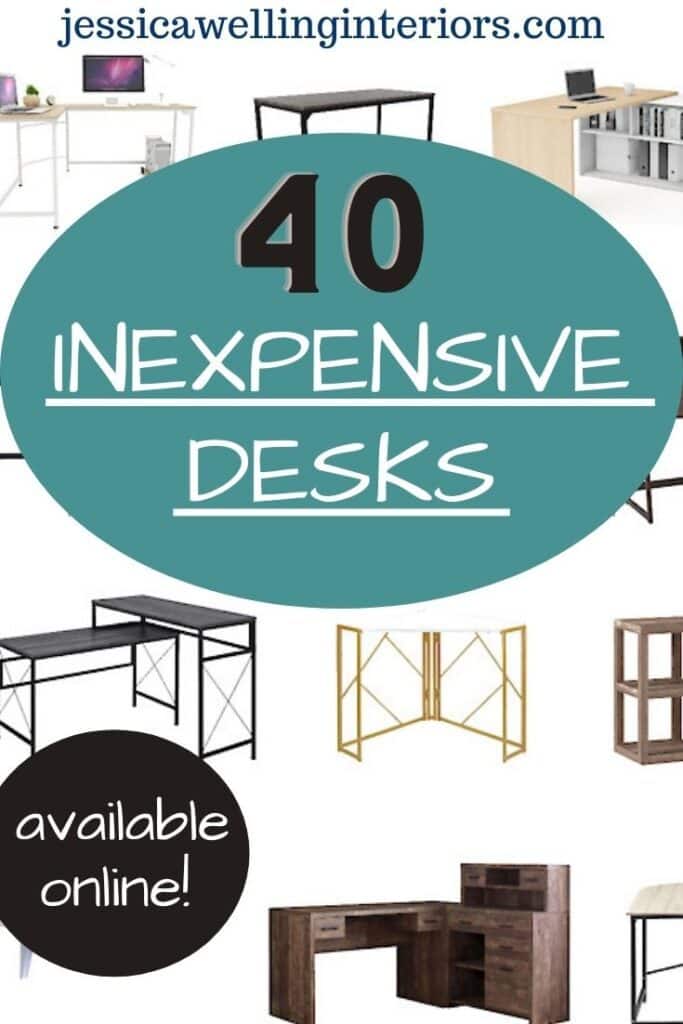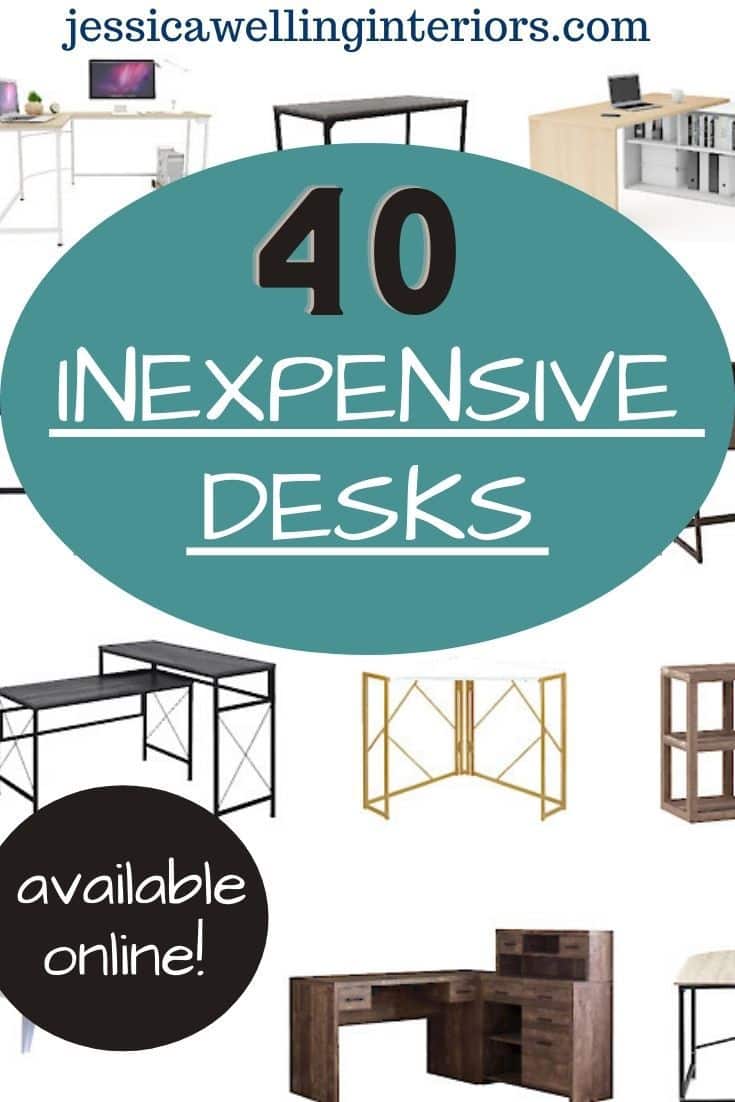 More Home Office Ideas…
Kids' Desk Chairs on a Budget!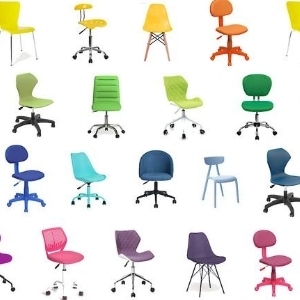 Home Office Lighting: How to Choose a Desk Lamp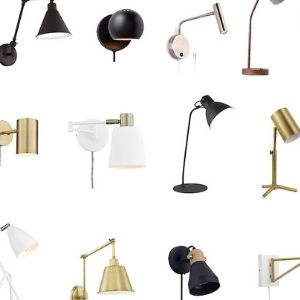 50 Neutral Modern Rugs Under $200!