10 Colorful & Fun Design Blogs You're Going to Love!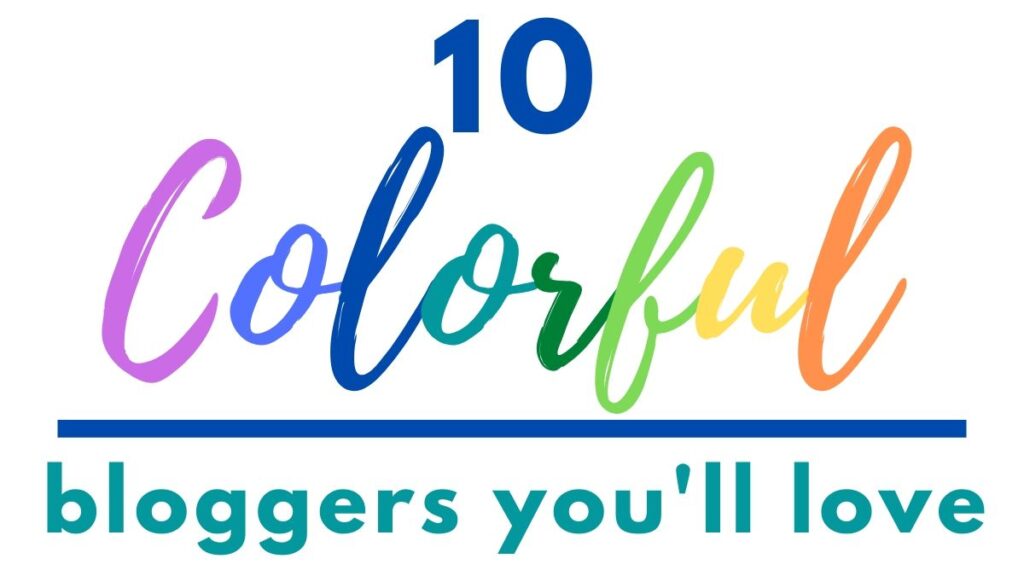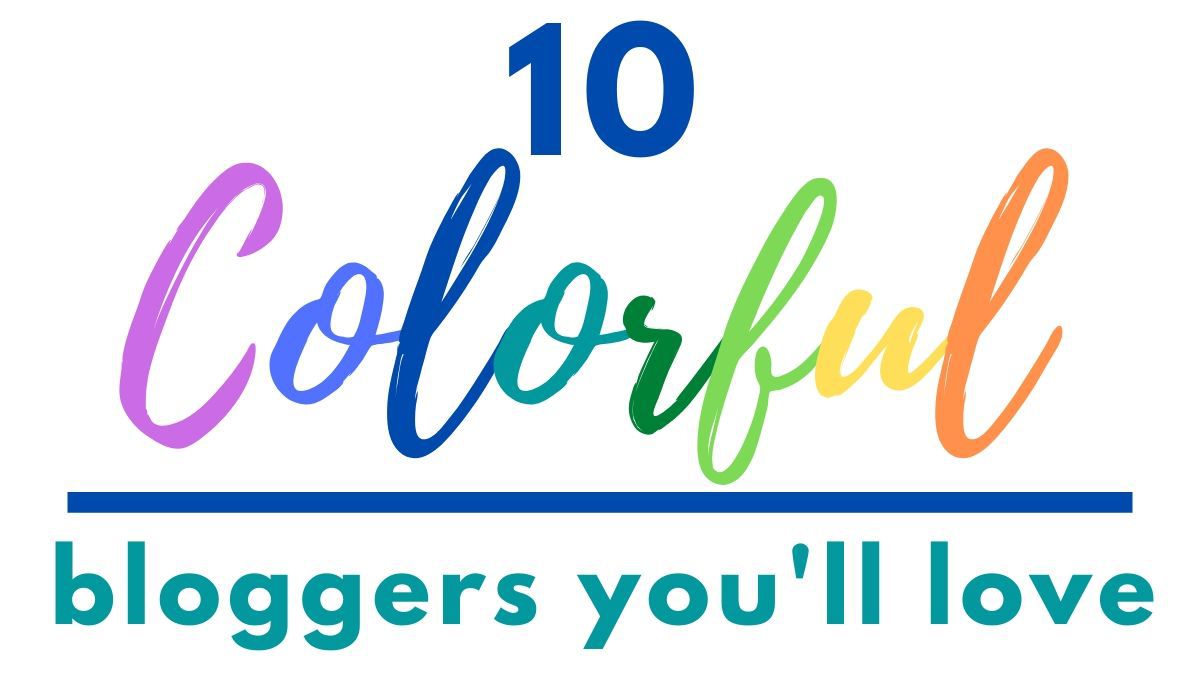 Hello! Today I want to introduce you to a few of my favorite fellow design bloggers, and show you some of their most colorful and inspiring work. Just in case you need a distraction…
Jenna leads the parade at Rain on a Tin Roof, where flying your freak flag is highly encouraged. Every room in her home is filled with fun, colorful personality. She believes painting walls black is always a good option, but has never turned her nose up at glorious color either. She's a live wire, and you're going to love her blog! Here are a few of her posts I know you'll love: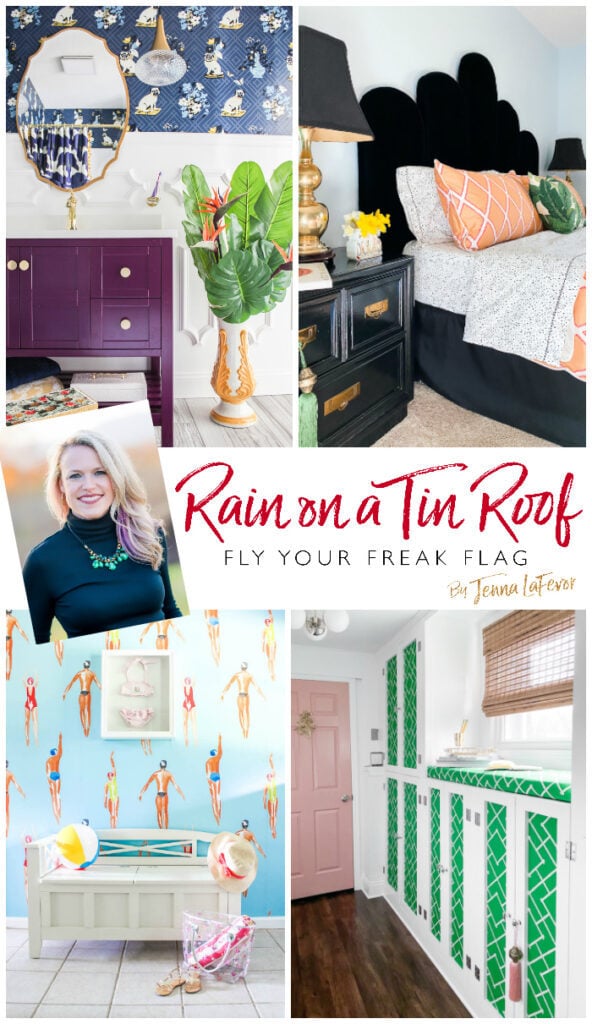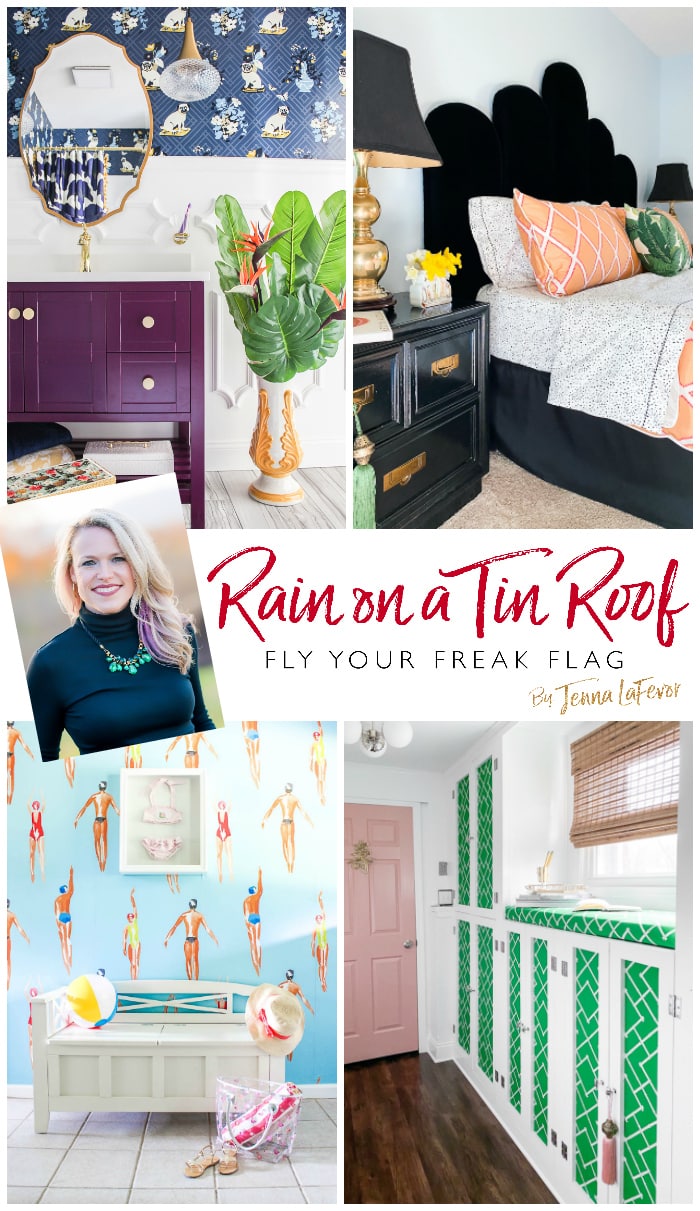 Colorful Bathroom Makeover– check out that awesome pug wallpaper & purple vanity!Louvered Closet Door Makeover & Our DIY Hollywood Regency Headboard– Isn't this so cool?
Stephanie is the owner and author behind the home and lifestyle website, Casa Watkins Living. She loves to create spaces and crafts that are full of color, have a modern bohemian inspiration infused with global flair, and have a plant or two….. or more! Her appreciation for worldly cultures drives her design. She hopes to inspire you to create spaces and complete DIY projects to make your home the way you've always wanted it.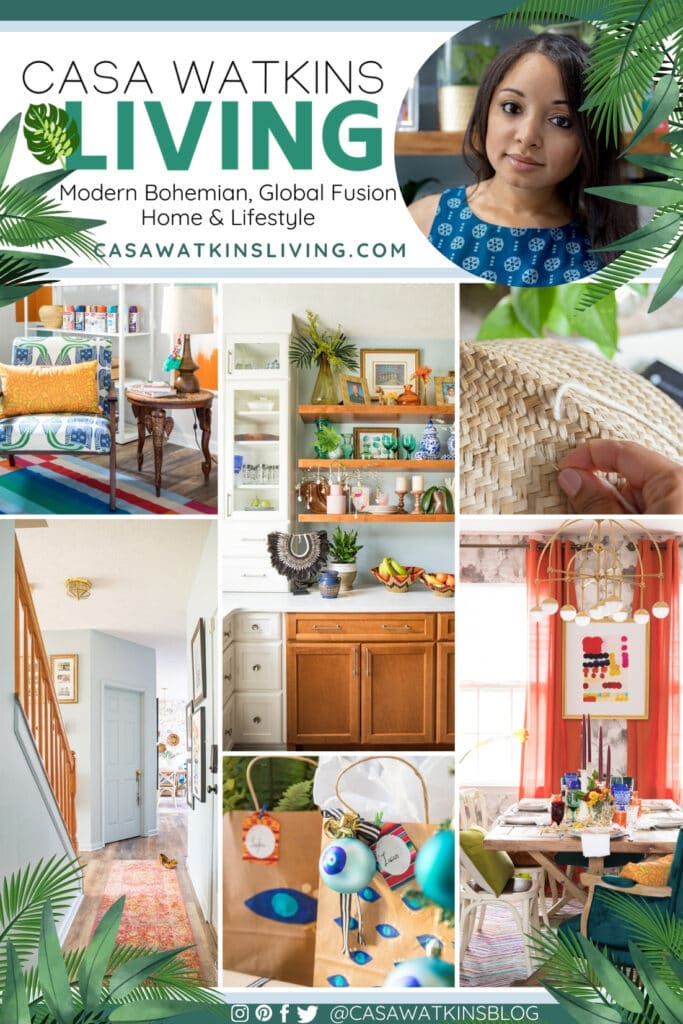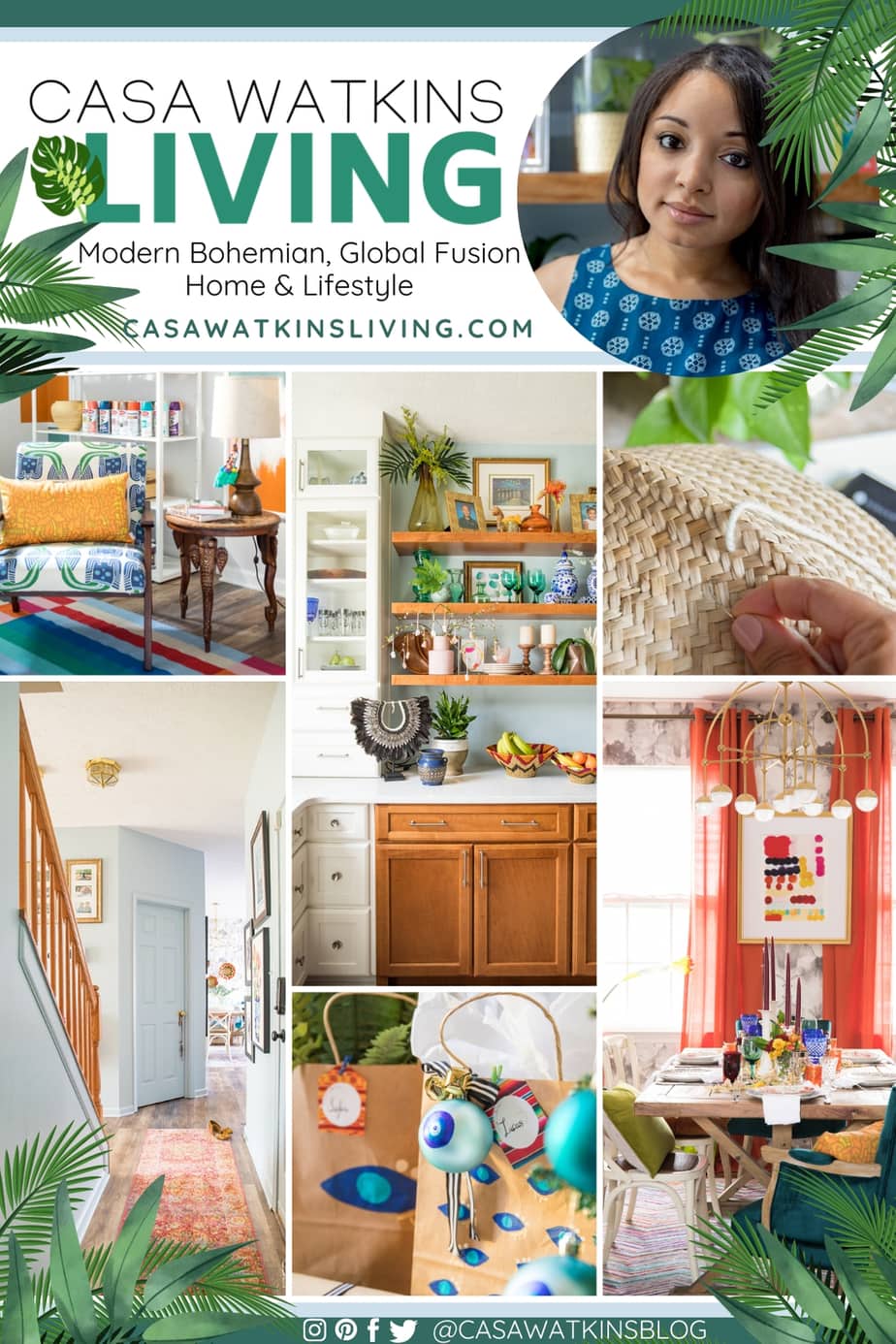 Painting A Geometric DIY Wall Design Done Easy– How cool is this accent wall??! Scandi Glam Bedroom Refresh, and Artsy Industrial Global Big Boys Room Reveal– Love this fun colorful room!
Corinna is the author and creator behind The Boho Abode, where she loves creating beautiful bohemian interiors for real life. She's a free-spirited, nature-loving, eco-friendly-products, globally-sourced-goods admirer, and advocate for fair trade kind-of-gal. She loves to inspire others to create change in their lives through decor ideas, life tips, and recipes.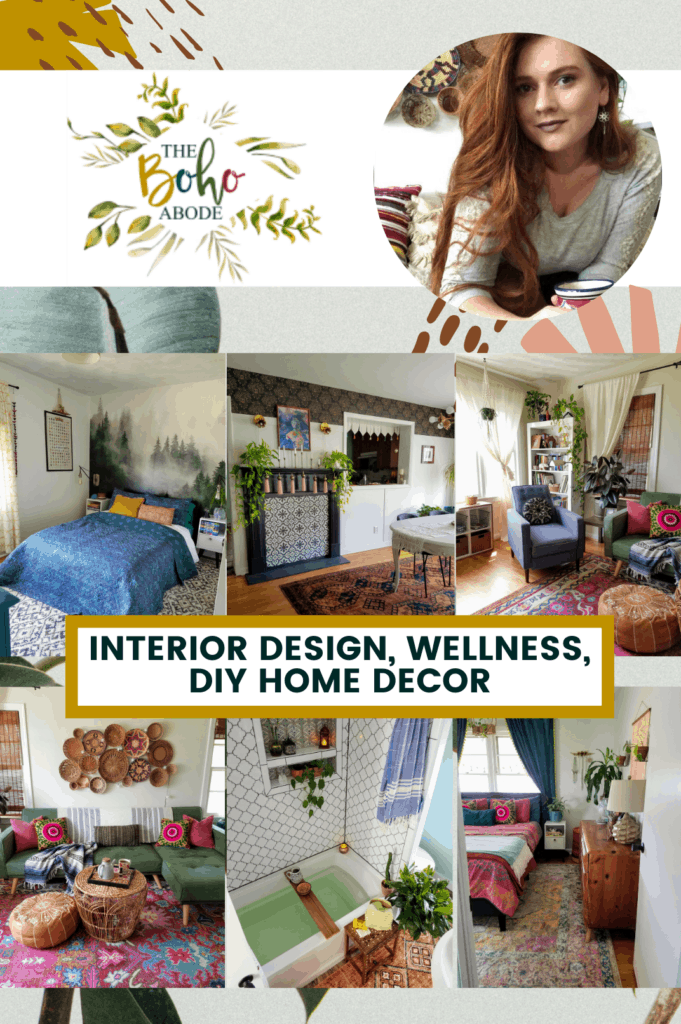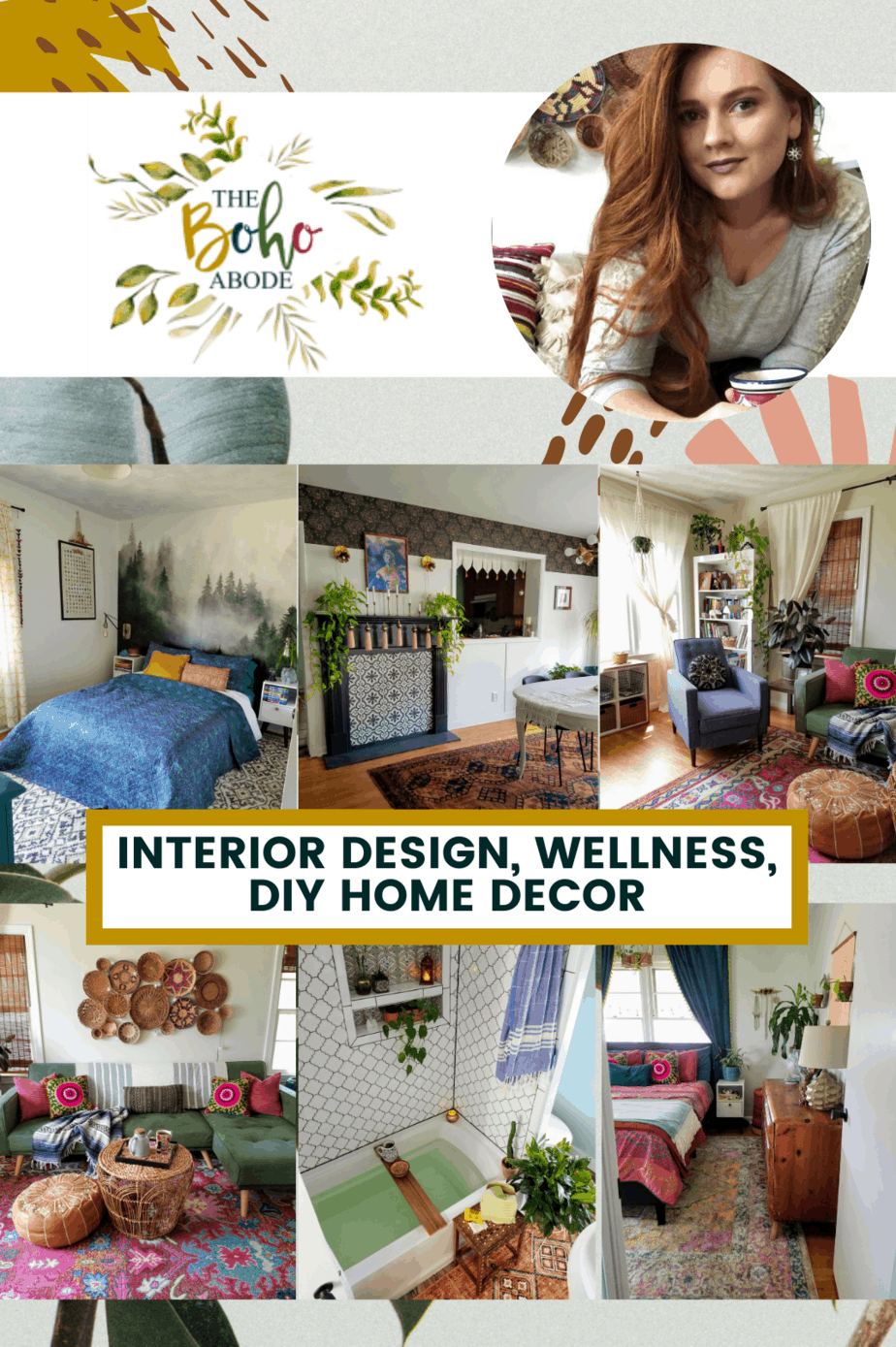 A Warm Color Palette Boho Bedroom– Gorgeous colors!, Gilded Floral Jewelry Hanger– This is so cool!, and Simple Ways to Enjoy Being Home
Julia is the designer and founder of Tag & Tibby: a website dedicated to DIY home projects, organization ideas, paint colors, and home-related craft projects. She enjoys inspiring readers to improve their home on a small budget. Her style is eclectic, with a blend of vintage, mid century, modern, and global.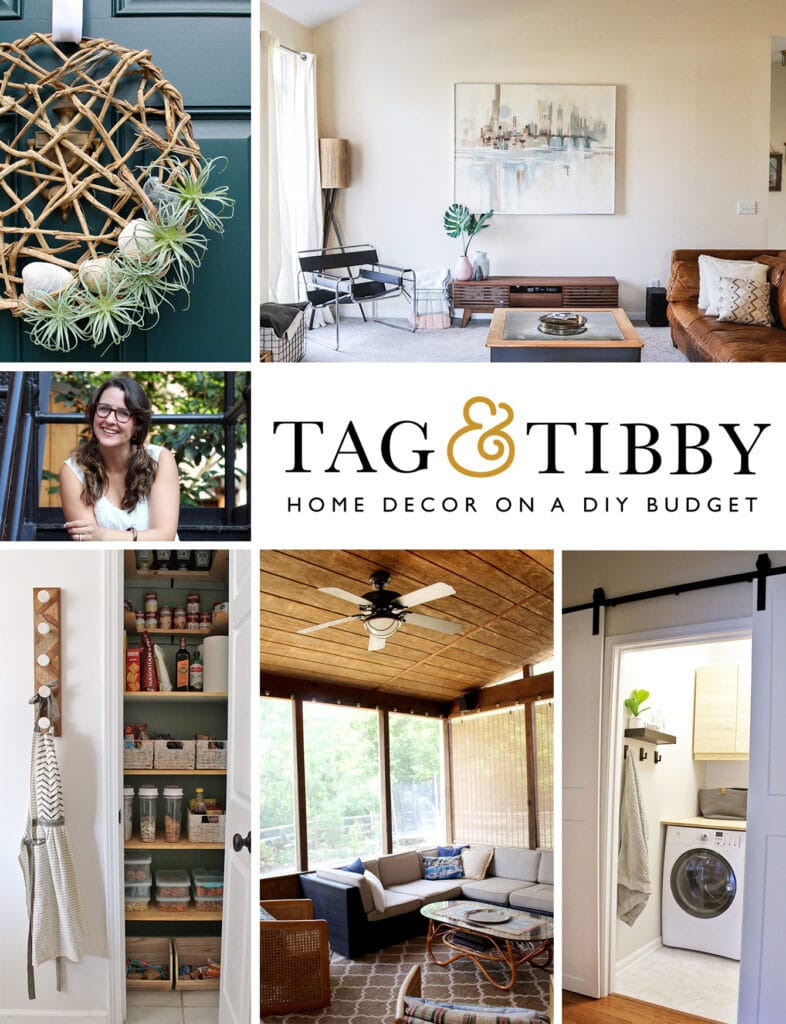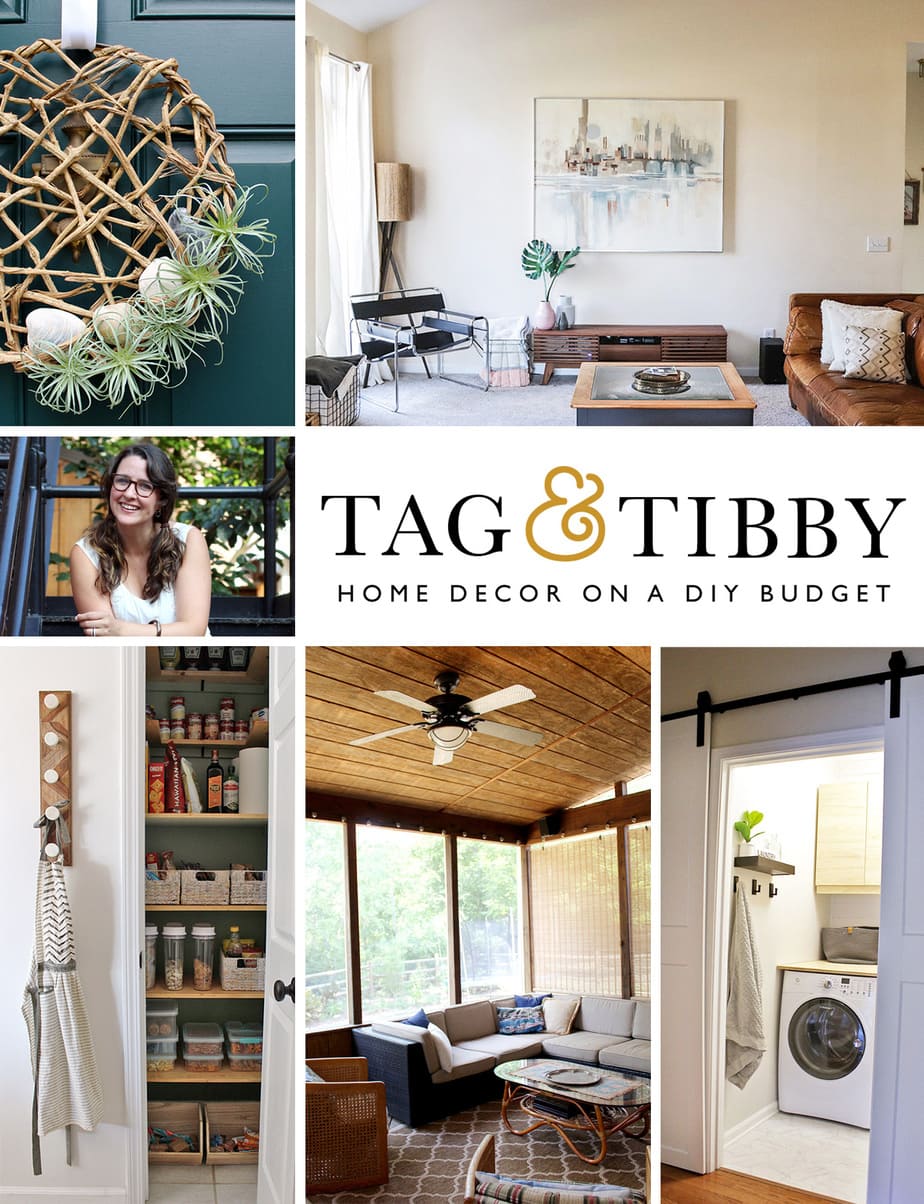 Make This Air Plant Wreath with Seashells– so so cool I'm definitely going to try this one! 12 Ideas for a Small Organized Laundry Room– be sure to check this one out! & Before & After Breakfast Nook
Lora, of Craftivity Designs, seeks to Create a Home that is simple, functional, and beautiful. As a busy mom of 2, she knows that creating a beautiful home isn't just about looks. Rather, a home is created by the stories of its homeowners and the families who raised them. A home should tell those stories, and be practical for everyday life. Join Lora in Creating a Home that expresses your family's personality and makes life simpler.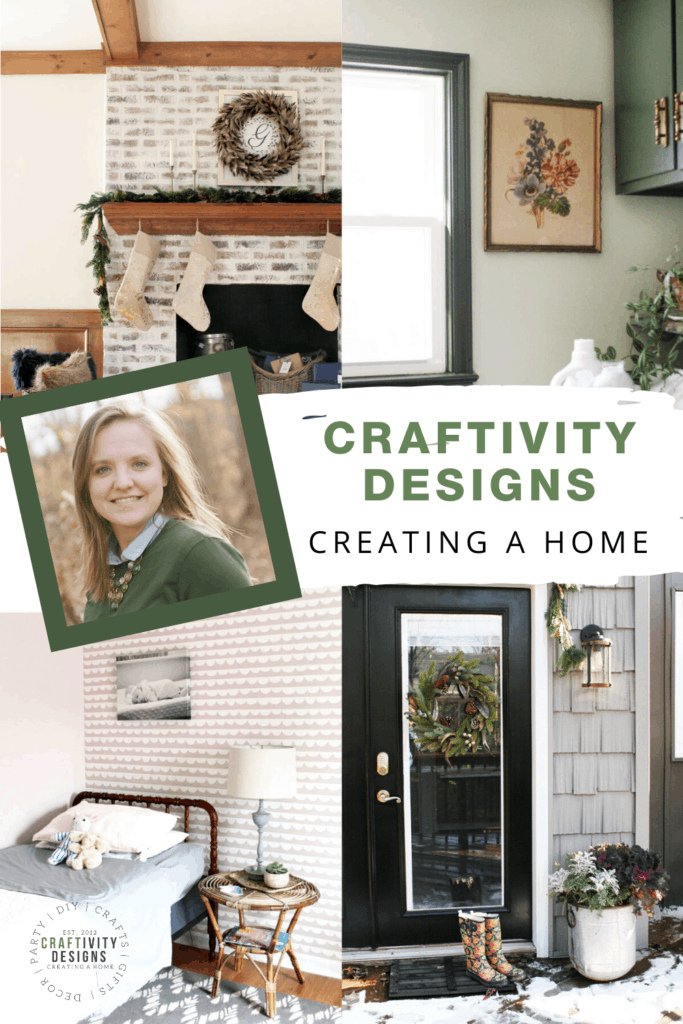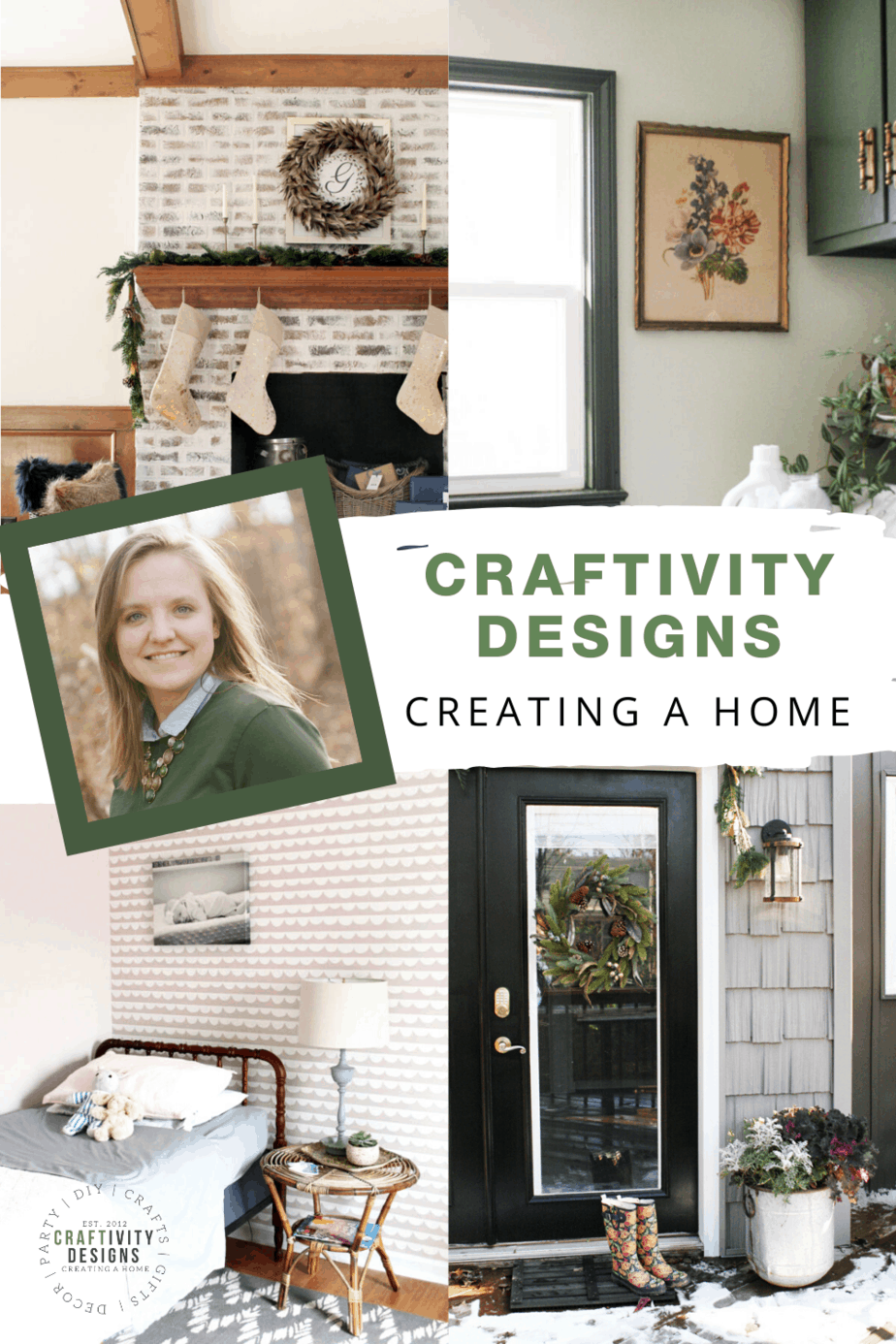 Vintage Laundry Room with Dark Green Cabinets– Be sure to check out the genius under-cabinet clothes-hanging hack in here! Pink Girls Room Reveal– this room is adorable! and Modern Cottage Home Tour
Jennifer of Dimples and Tangles has always said that her home is her hobby. She enjoys sharing whatever current project she's working on with her readers, whether it's a DIY project, tablescape, room makeover, recipe, travel report, or her latest favorite fashion find. She finds value in inspiring others to be creative in their own homes and to try new things. Her style is grounded in traditional elements but livened up with a strong dose of bold color and mixed patterns and she loves to transform thrifted and second hand pieces to make them her own. A snapshot of her style in a few words might be: classic, colorful, chinoiserie, preppy, bamboo, gold, green, blue and white, bright, monograms, eclectic, and gathered and her favorite tools of choice are a staple gun, sewing machine, and spray paint!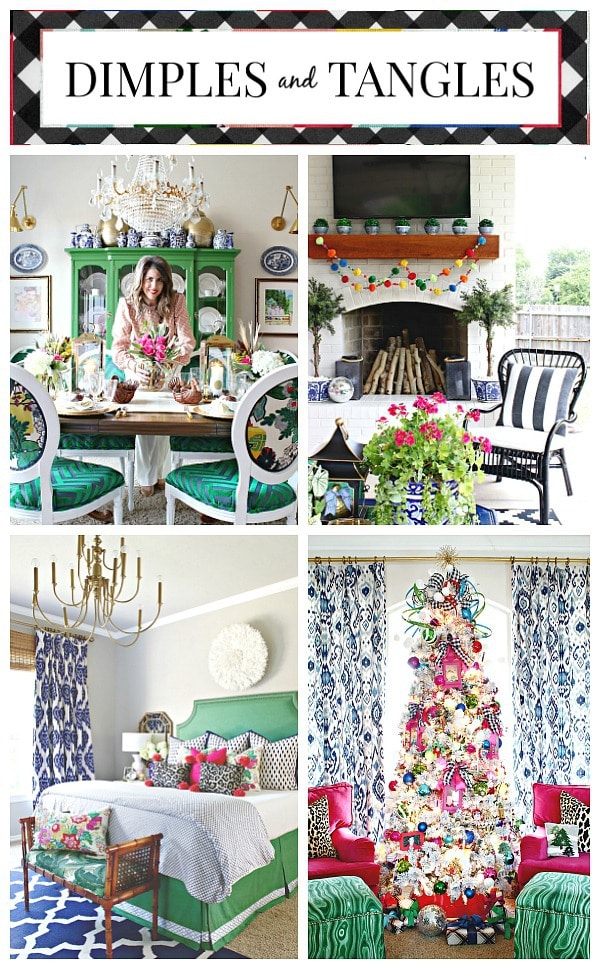 Dining Room Reveal– how fun is this bright colorful dining room!!?, Kids' Jack and Jill Bathroom Reveal, and Summer Home Tour- Patio– loving this fun outdoor space!
Jennifer Rizzo is a Design/DIY/Lifestyle blogger who also loves also throwing in a bit of crafting and gardening. She believes in decorating your home with a mix of handmade, vintage, upcycled finds, and family heirlooms so your home reflects you. She loves mixing old and new and will paint just about anything. She hopes to inspire you to create your home, and craft your life to design a home you'll love.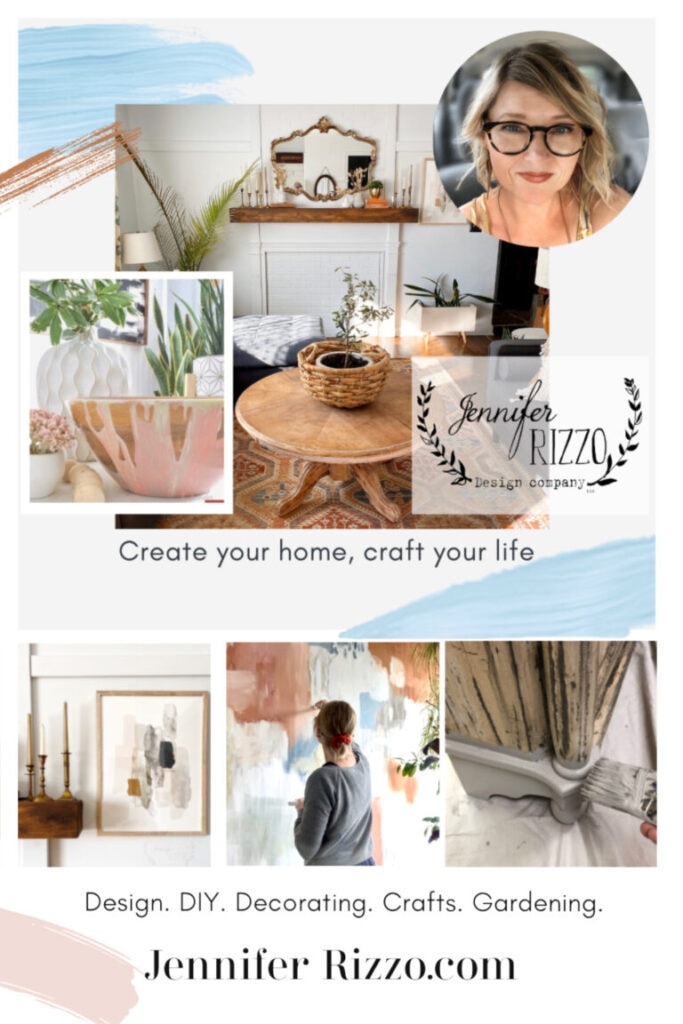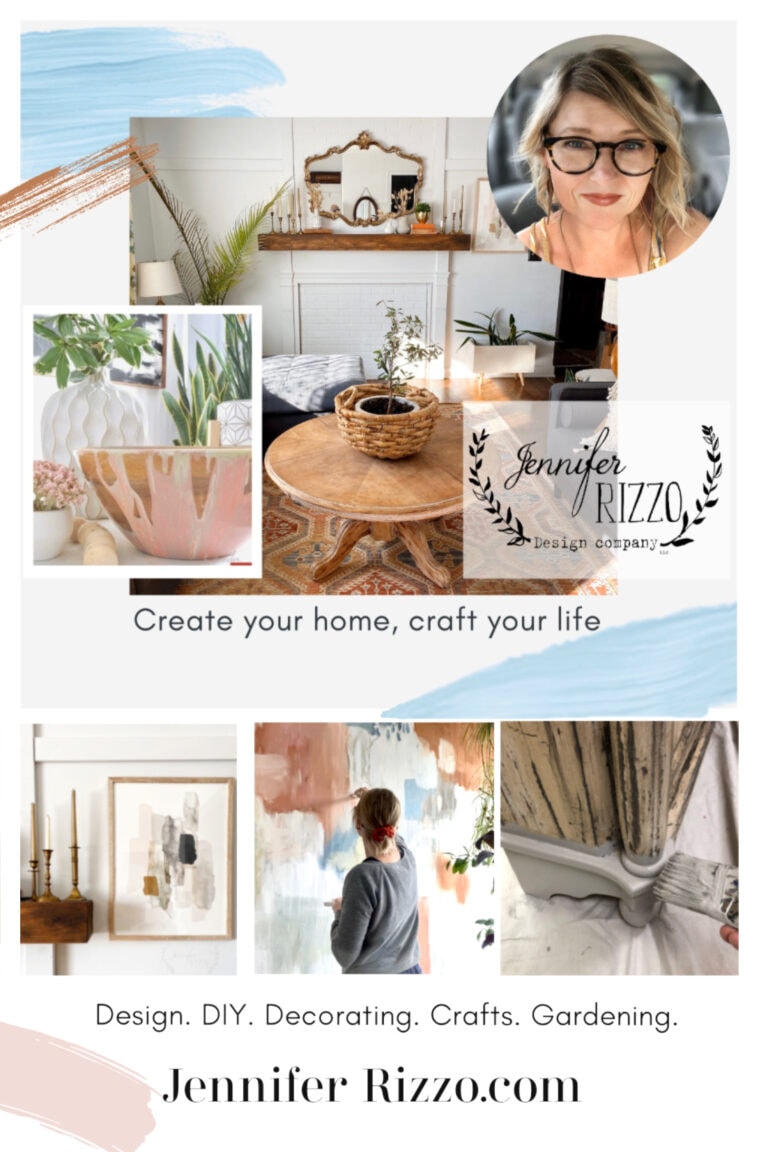 Master Bedroom Makeover– I love her colorful bedroom!, Free Abstract Art Printable, and Shop Your House Living Room Makeover For Free!– perfect for right now!
Joy has always been a HUGE believer in family and home. She creates and designs with budget in mind. Joy's website is based on a simple truth, that a house becomes a home when it has roots and a family thrives if it's members have wings, freedom to live out their purpose. Joy's hope is that she can help her readers make a home that is both a haven and a launching pad that reflects her readers own passions and interests in a bright, bold and beautiful way.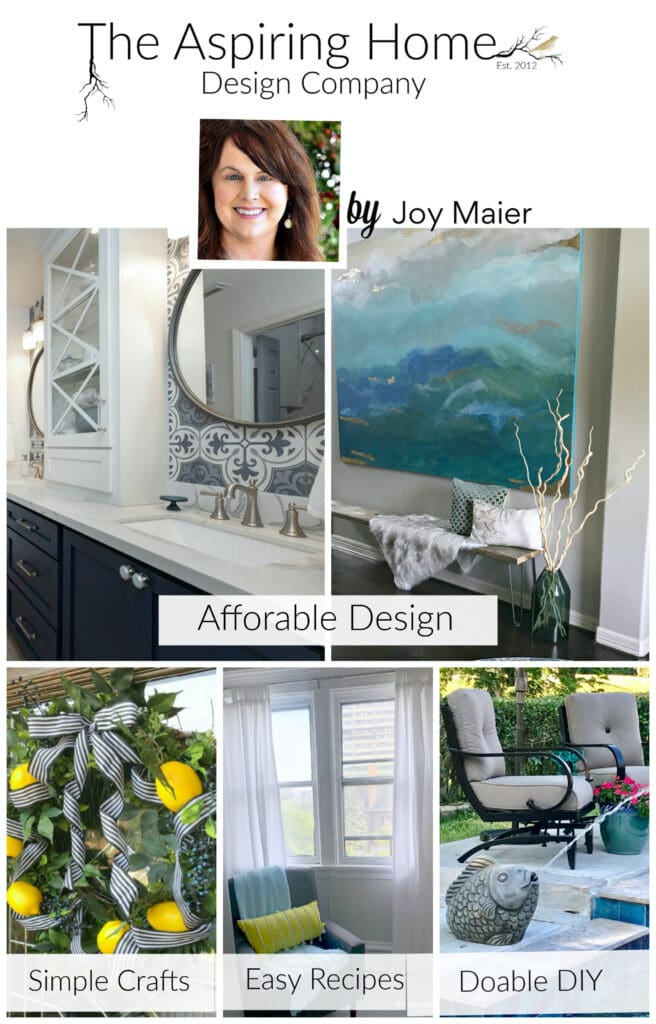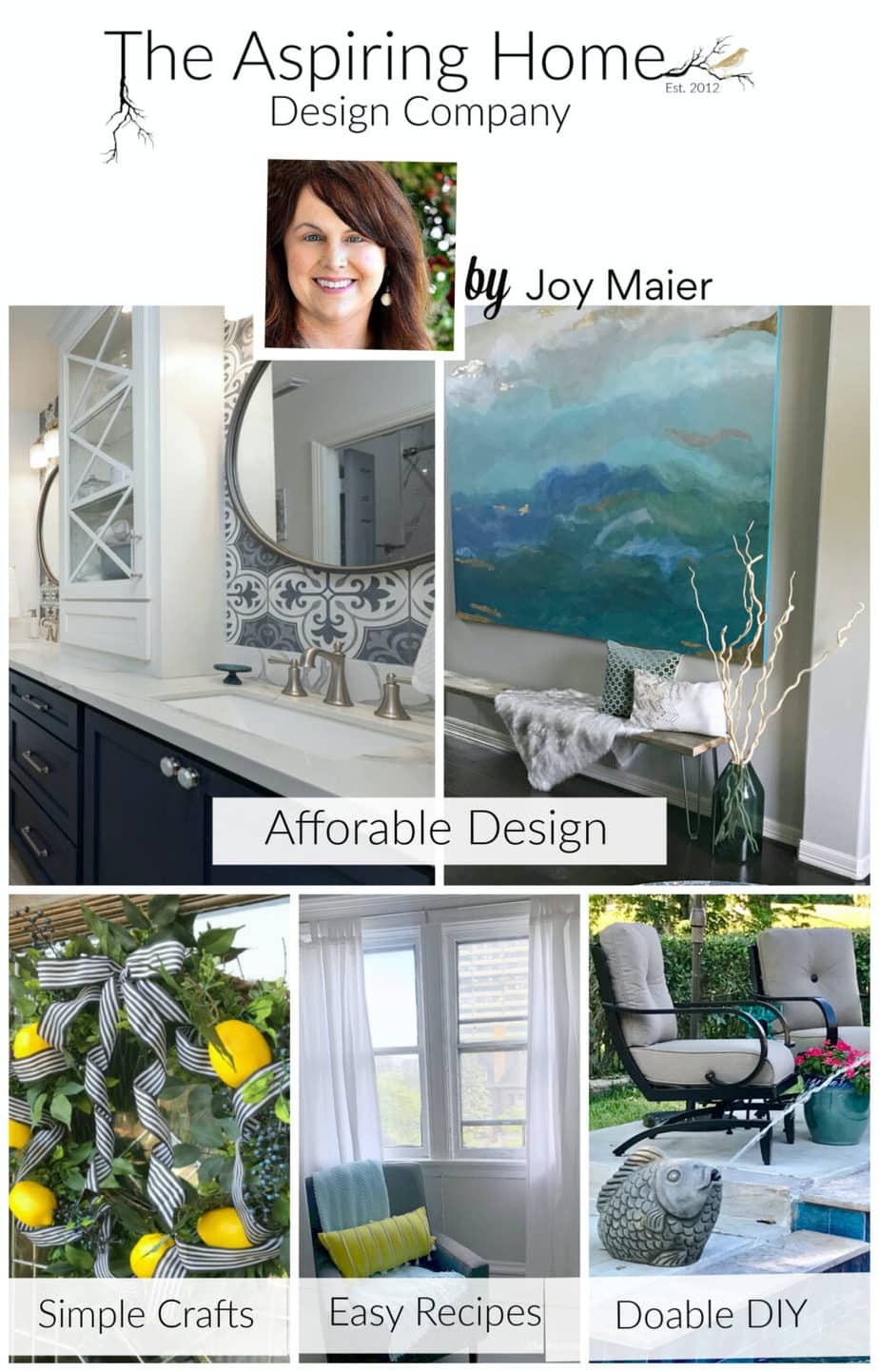 Ecclectic Modern Studio Apartment Design– Isn't this gorgeous?, Backyard Makeover Final Reveal, and 2 Bathrooms, 1 Reveal!– love the color!
Birdz of a Feather is the nesting place that brings together hands-on DIY home and garden renos, crafts and gluten free recipes. Sara's on a mission, along with her husband (her 'partner in grime') to encourage you to feather the nest, one room at a time! A few years ago, Sara challenged herself to lead a more sustainable life by reusing items – whether thrifted, repurposed or kicked to the curb – in new and innovative ways. She never turned back. While some people eat tuna for lunch and recycle the tin, she's dreaming up ways to turn those tins into a swing out storage tower!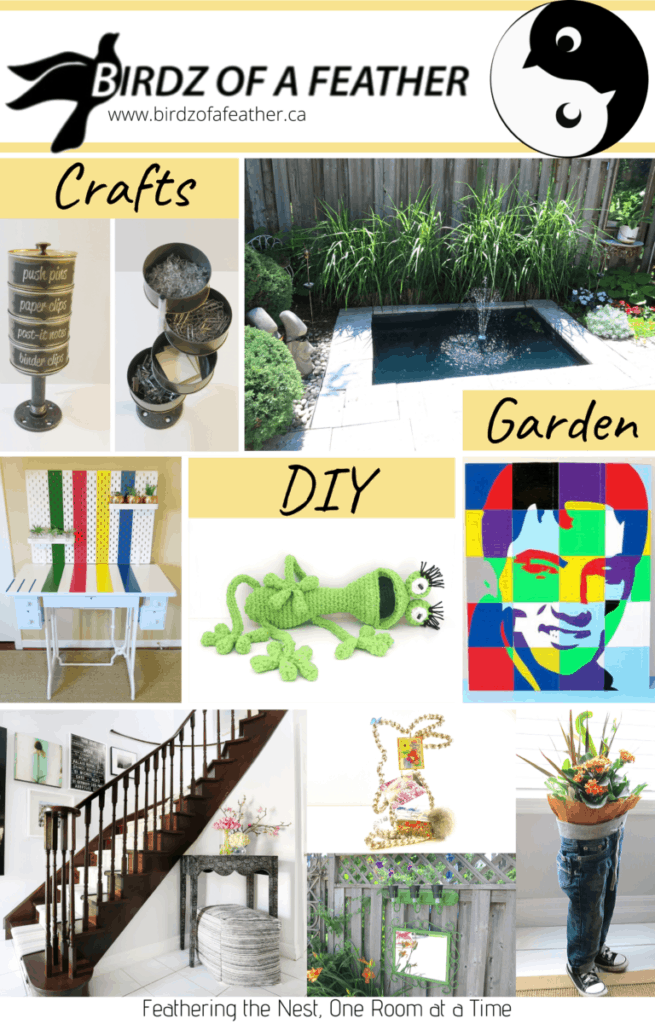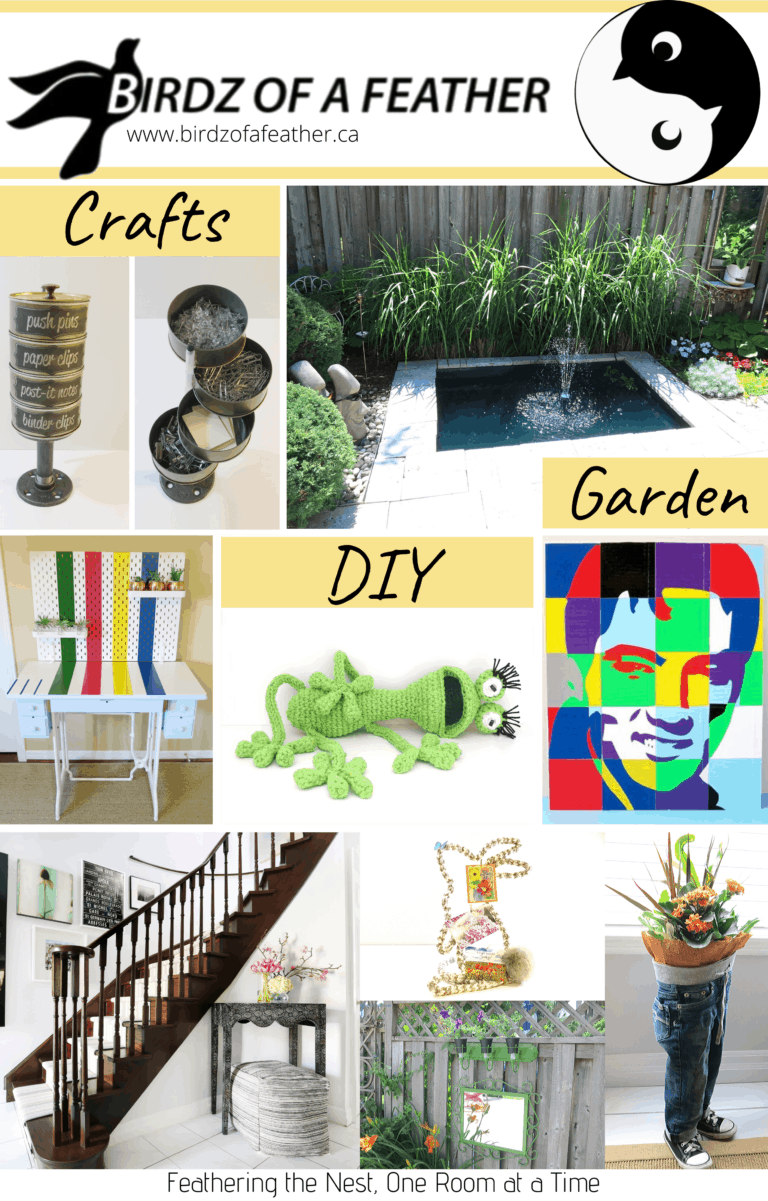 Bunny Photo Display– How fun is this for Easter? Staircase Makeover– This is just stunning! and Phone Booth Planter
Nick and Bethany Sy are the creative free-spirits behind DIY/Lifestyle blog, Reality Daydream. They recently purchased a historic mansion and have been documenting the ups and downs of renovation and making this home their own… all while sharing tips and tutorials along the way! When they found themselves in the trenches of infertility, they started a journey that would prove to be their most important DIY project ever, and have 3 beautiful girls to show for it.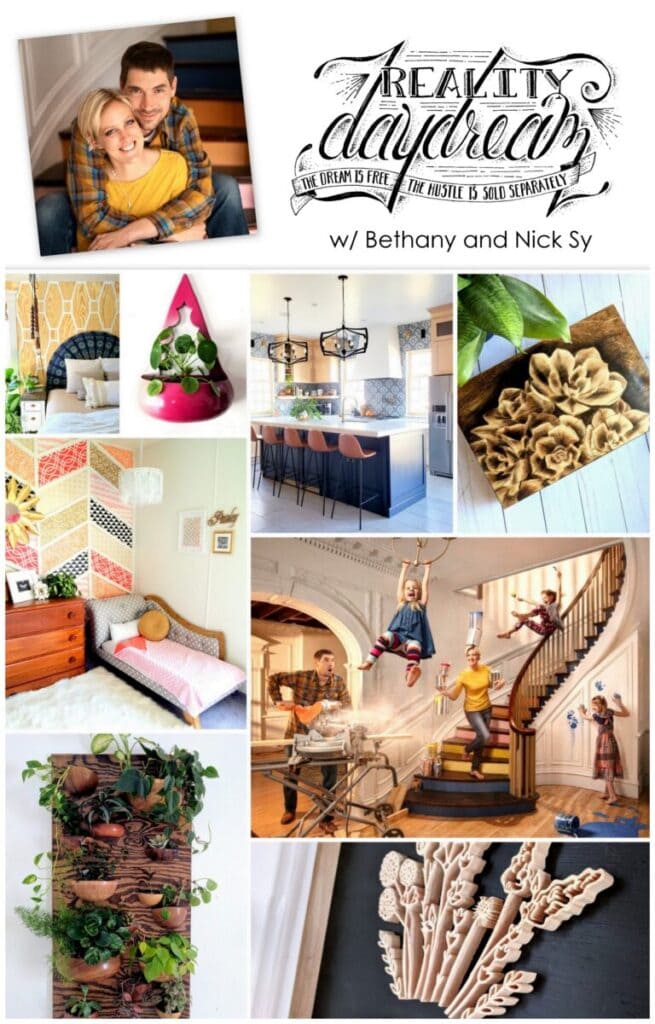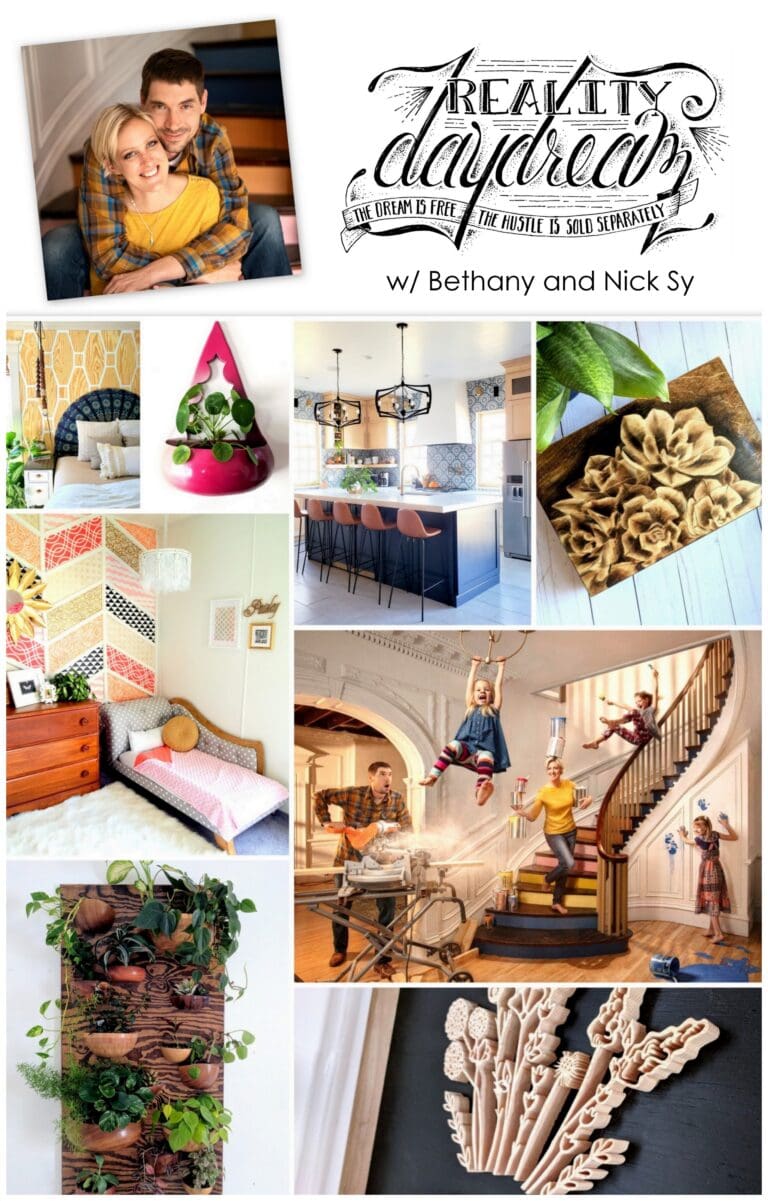 Living Wall Vertical Planter from Wooden Bowls– I'm always a sucker for vertical gardens, and this is no exception! Convertible Kids Craft Table– How cute is this??!! and Tons of Plant-tastic Tutorials
I hope you love their blogs as much as I do!
You Might Also Like…