Here's a bit of modern Fall mantle decor inspiration to cozy up your fireplace for Autumn! Be sure to bring in some warm oranges and yellows!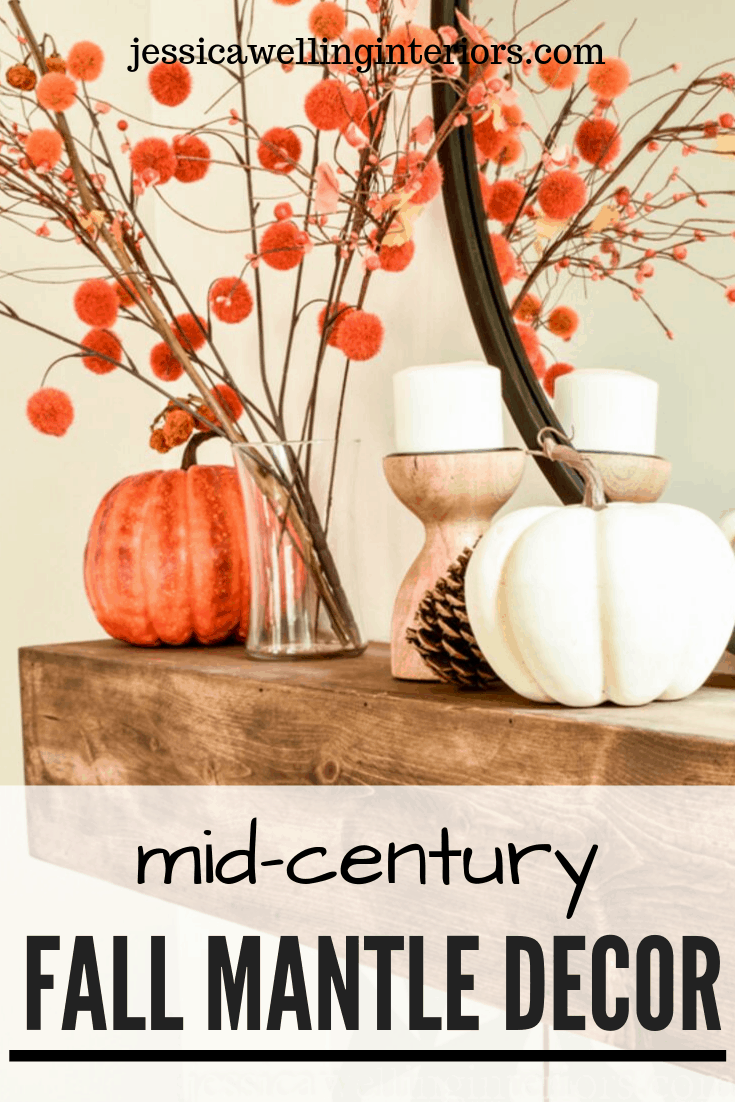 If you haven't already decorated for Fall, it's definitely time! This past Spring, I did a fireplace makeover, and painted my ceramic tile fireplace surround. You can see the transformation here. Now that the fireplace itself looks pretty, it's time to decorate the mantle for Fall!
modern fall mantle decor
I've been on a hunt for modern Fall decor (I'm putting midcentury and bohemian under the "modern" umbrella). I'm in the process of transitioning my style from cottage/farmhouse to modern, and it was surprisingly difficult to find modern Fall decor inspo. I get it- pumpkins and gourds definitely have a country farm vibe. So I've come down somewhere in the middle on this one.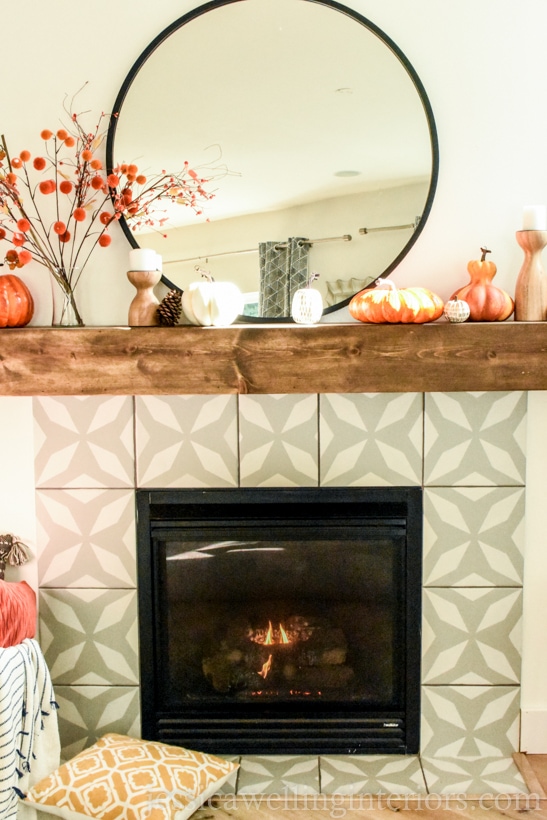 This new round mirror from Umbra Hub just arrived, and I love it!
I'm embracing some touches of orange for Fall. It's not a color I naturally gravitate toward, but to me, it's hard to really capture the feeling of Fall without using Fall colors. And I'm actually kind of loving the results. The mustard-patterned throw pillow on the floor is from Amazon, and I love this brand! It's actually a throw pillow cover, which is awesome because I can change it out whenever I want and it doesn't take up a bunch of closet space! Check out my roundup of inexpensive modern Fall throw pillow covers here!
modern fall stems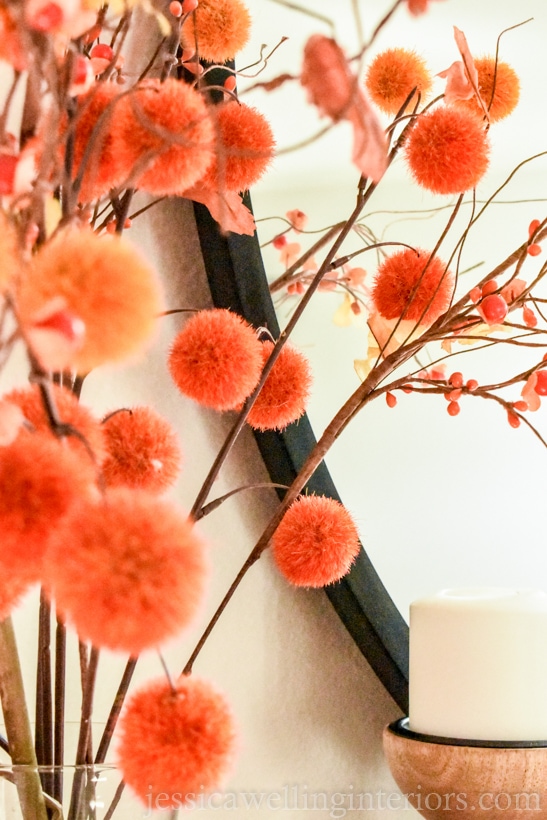 I found these Fall pom-pom stems at Hobby Lobby- and I absolutely couldn't resist! They remind me of something from a Dr. Seuss book. I can definitely see more pom-poms in my near future. Hello pom-pom garlands!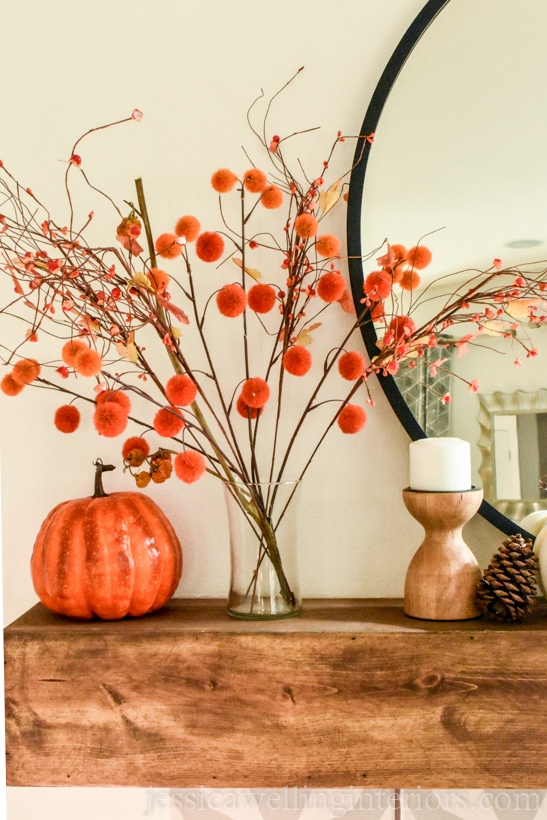 gold-painted pumpkins
Pumpkins of different colors, shapes, and sizes are always fun too!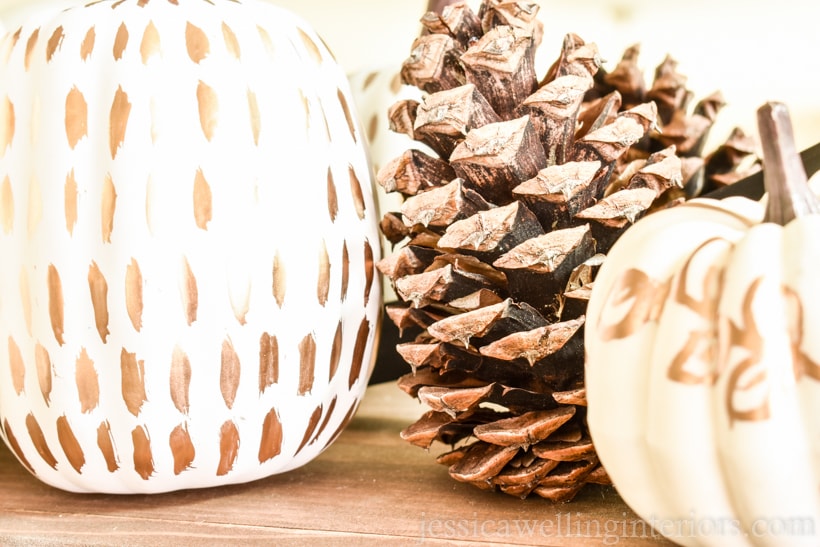 These gold-leaf-painted pumpkins were quick and easy to make! Check out the tutorial here!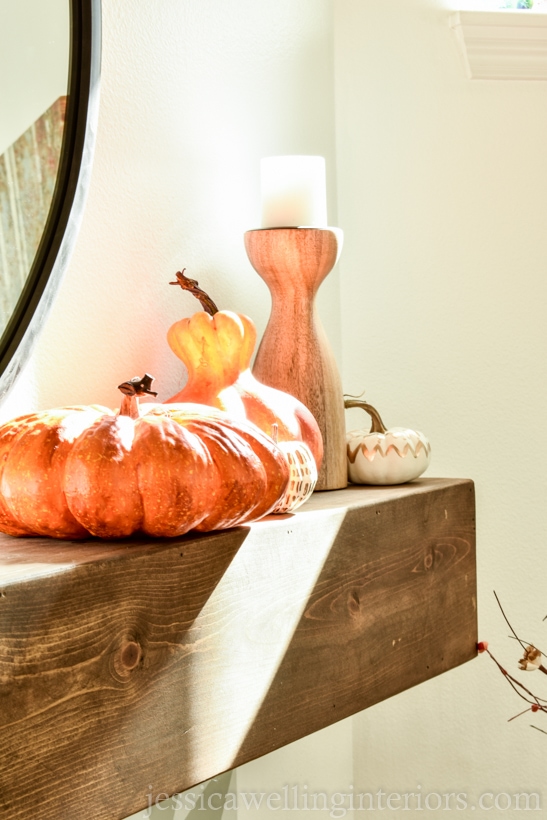 fall throw pillows & blankets
And finally, for the ultimate touch of Fall coziness, be sure to add some warm Fall throw pillows and blankets nearby!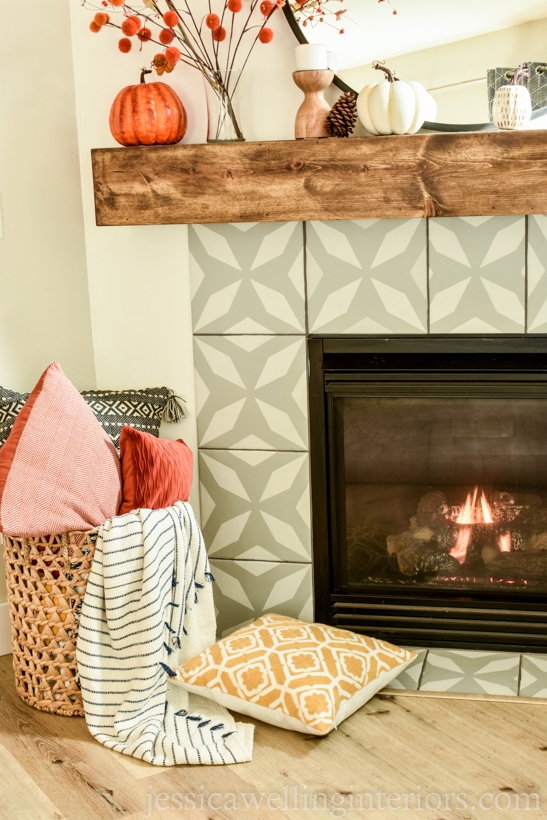 Check out this roundup of inexpensive Fall throw pillows and this one on blankets! Happy Fall!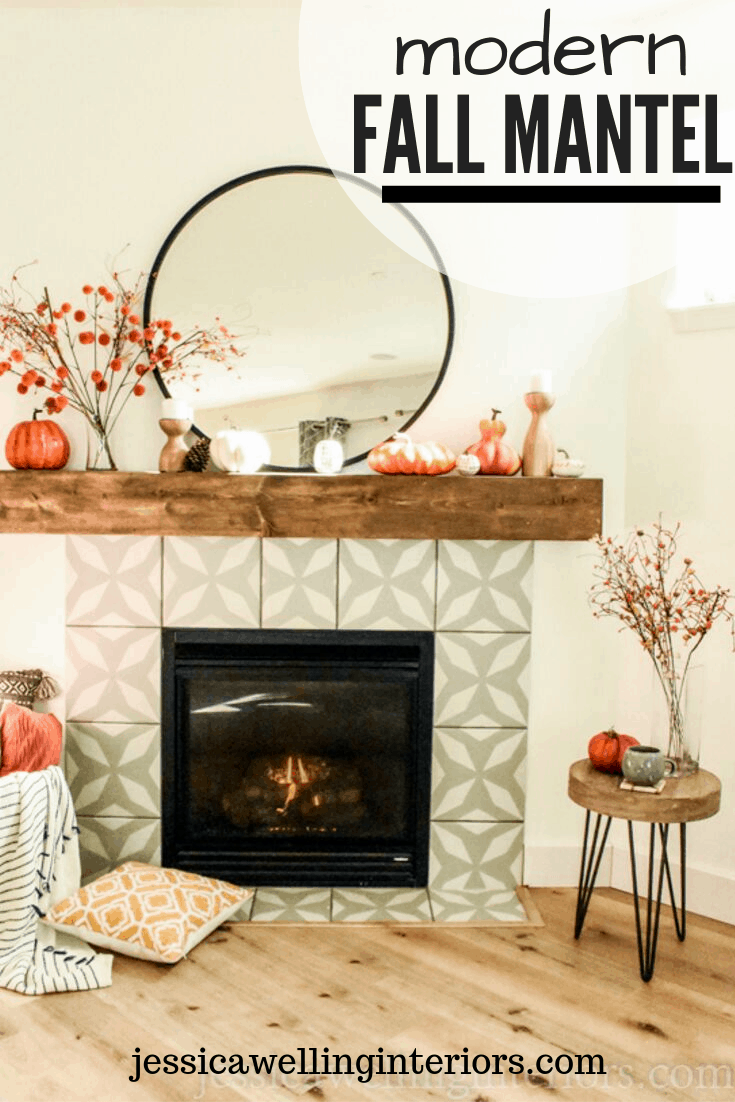 more modern fall decorating ideas…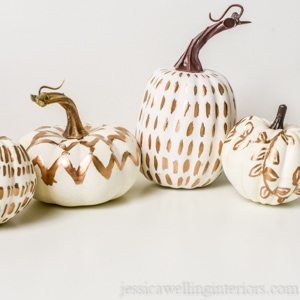 Cheap Modern Throw Pillow Covers for Fall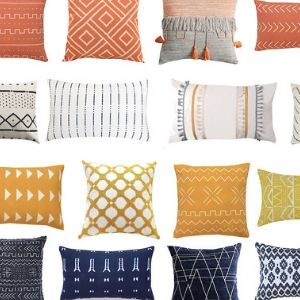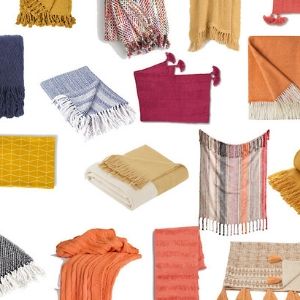 Cozy Up for Fall! Gorgeous Throws to Warm Up Your Living Room