These cozy and budget-friendly modern Fall throw blankets are perfect to warm up your living room or bedroom for the cooler months!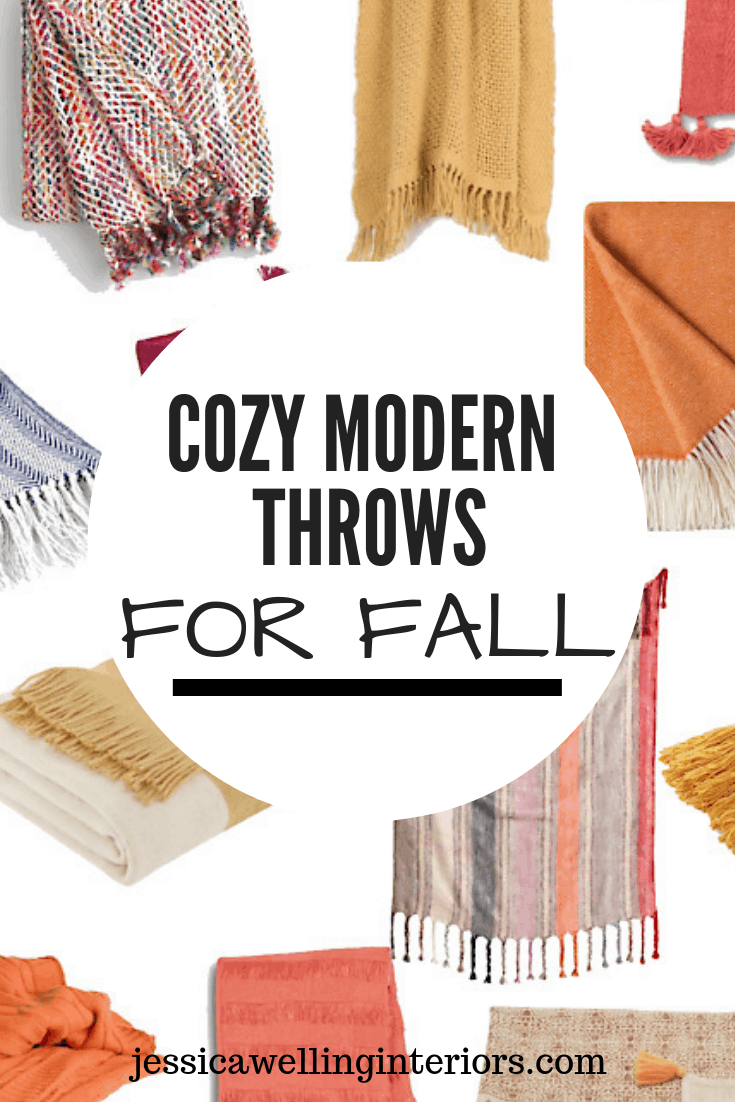 modern fall throw blankets
Once I'd gathered all my favorite Fall throw pillow covers, it only seemed fitting that I should give you my list of favorite inexpensive Fall throw blankets to go with! Even if you do nothing else to decorate for Autumn, a few throw blankets are an absolute must! Fall decor is all about warm colors, cozy textures, and pattern. Don't be afraid to bring in some oranges or yellows- you can always change them out once Christmas rolls around!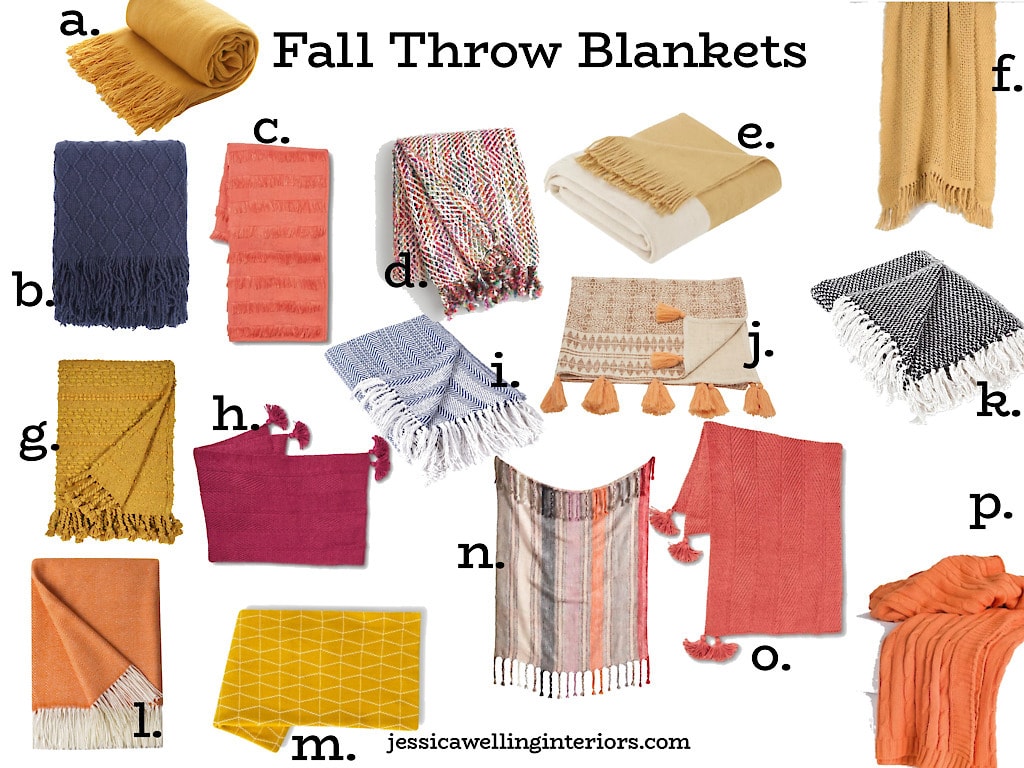 a. Alpha Home Soft Throw in Gold
b. Batilla Textured Throw Blanket in Navy
c. Opalhouse Fringed Throw Blanket
d. Pink Multicolor Fringe Throw Blanket
e. Color Block Faux Cashmere Throw Blanket
f. Rizzy Home Solid Cotton Throw
g. Rivet Contemporary Raised Texture Throw Blanket in Misted Yellow
h. Opalhouse Knit Throw Blanket in Purple
i. DII Nautical Blue Stripe Herringbone Throw
j. Bohemian Tassels Stonewash Throw Blanket
k. DLL 100% Cotton Weave Throw Blanket
l. Bourina Fringe Lightweight Throw Blanket
m. Project 62 Reversible Knit Geo Throw
n.Warm Multistripe Boho Throw Blanket
o. Opalhouse Knit Throw Blanket in Pink
p. Rizzy Home Cable Knit Sweater Throw
more fall decor ideas…
Cheap Modern Throw Pillow Covers for Fall
Cozy up for Fall! Gorgeous Throws to Warm up for Living Room