Modern Closet Office Reveal!
Turn a closet into a small home office nook! This modern "cloffice" features several clever Ikea office ideas and hacks, and easy DIY projects.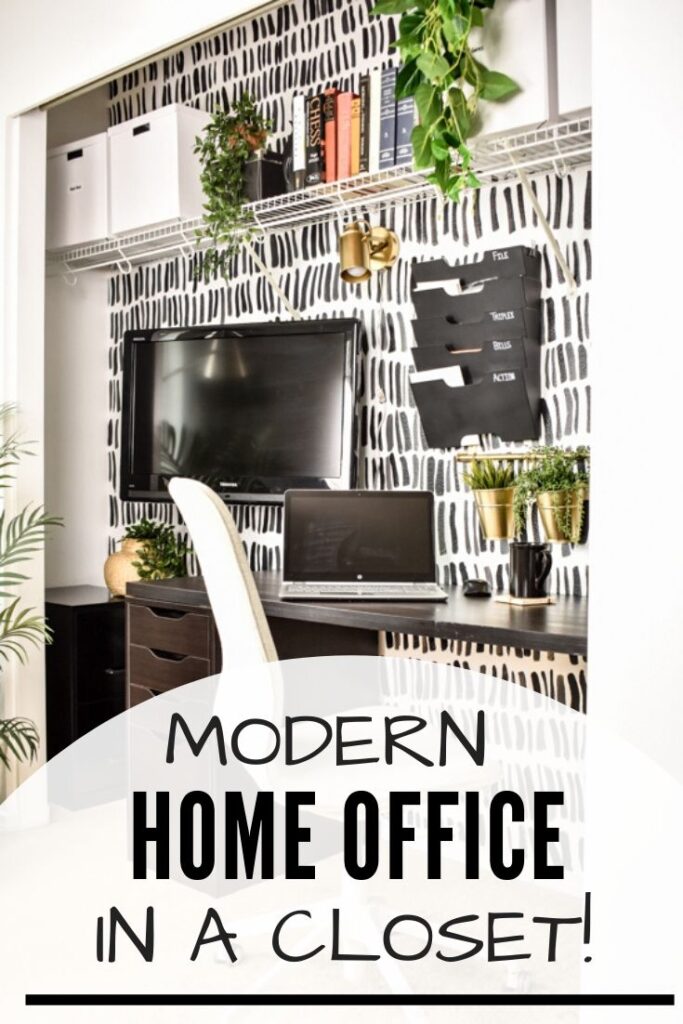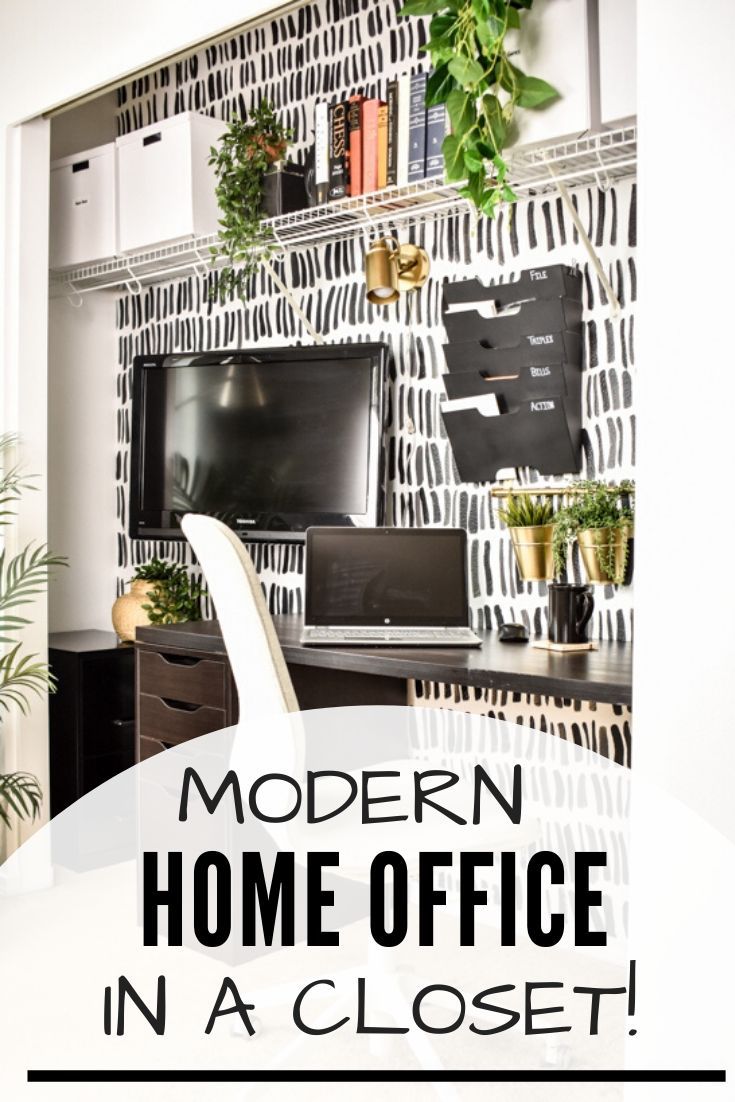 I've been working on our TV room/Peter's home office for the past month since we've all been housebound. And this past week, I booted him out of his office so I could give it a refresh. And it's finally finished. I can't wait to show it to you!
I know a lot of you are newly working from home. And that can be really tough when you don't have a dedicated workspace. So I wanted to get this post out there ASAP, in case it helps some of you come up with solutions for your own home offices.
The Closet Before It Was An Office…
This is the closet we started with… as you can see we removed the sliding doors and they're stowed safely in the garage. This is a very wide closet that could probably accomodate 2 workstations. There's no way we could work in the same room. But I've seen many successful "cloffices" in much smaller closets.
In fact, I've got a nice fat Pinterest board full of closet office ideas if you want to check it out! Ya work with what you've got!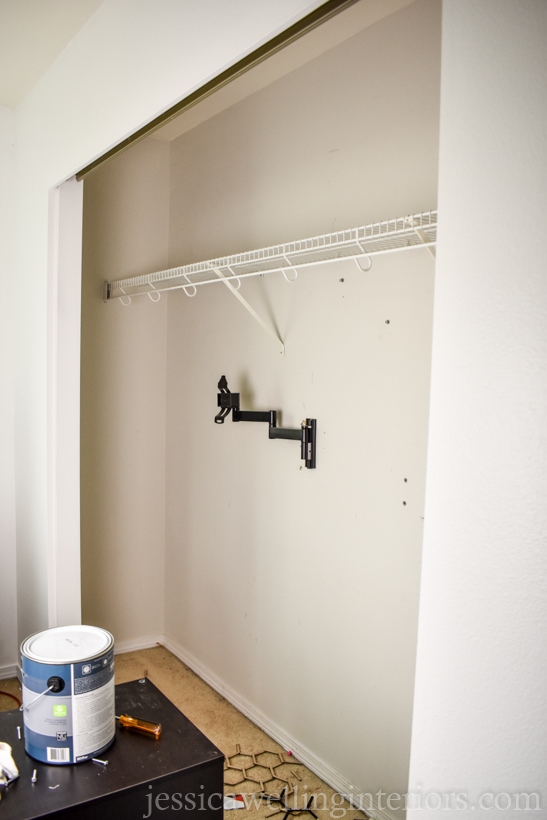 The Accent Wall
I gave the inside of the closet a fresh coat of white paint (BEHR Ultra Pure White) and painted a fun accent wall to go behind the desk. You can get the tutorial HERE.
The Ikea Desk
We had to get creative and do a bit of good old-fashioned Ikea hacking to get the desk to fit into the closet, which is only 20 inches deep. More details on exactly what we did coming soon! If you have questions, ask in the comments and I'll try to get back to you ASAP!
We used an ALEX drawer unit to support the desk on the left side- and to provide some storage.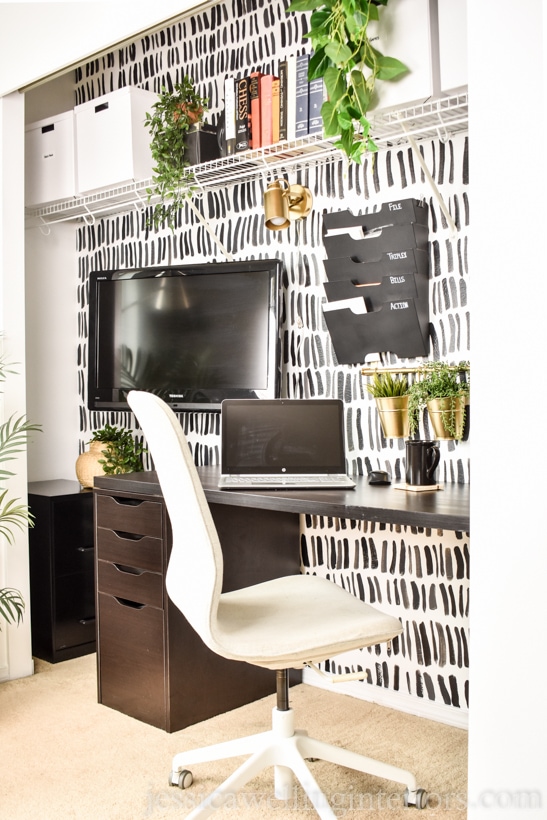 The Printer shelf
We needed a spot for the printer/scanner, and since this closet extends past the opening, we decided to make a DIY shelf for it. It's up and out of the way, but easily accessible too.
Lighting A Closet Office
It was a bit dark inside this closet office… after all, it is (or was) a closet. So we added two wall-mounted corded light fixtures. We've had these for a while, and I just gave them a quick makeover with metallic gold spray paint.
Here are my top picks for budget-friendly desk lights!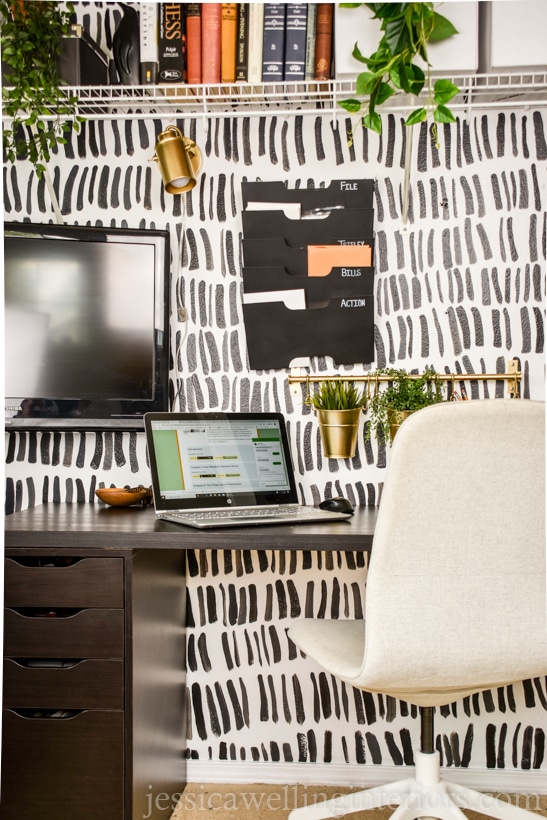 Desk Accessories
I gave this KVISSLE wall-mounted file sorter from Ikea a makeover with black spray paint- and labeled it with a white paint pen. I love these things! I actually have 5 of them in my house! The Command Center and the Kids Desks both have them too.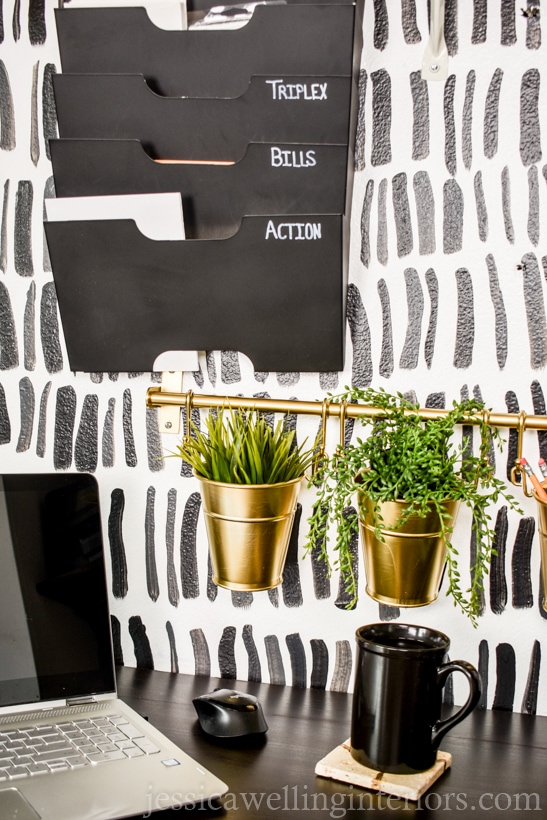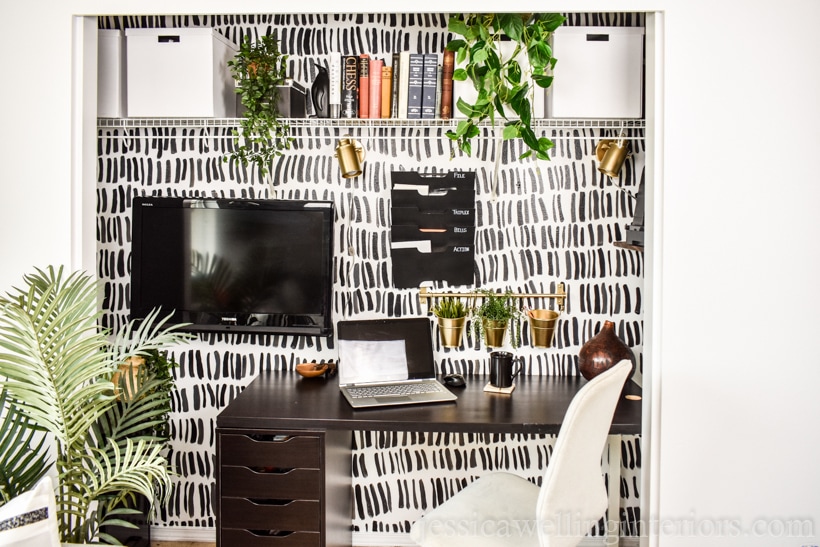 Are you thinking about making a closet office? Tell me about it in the comments!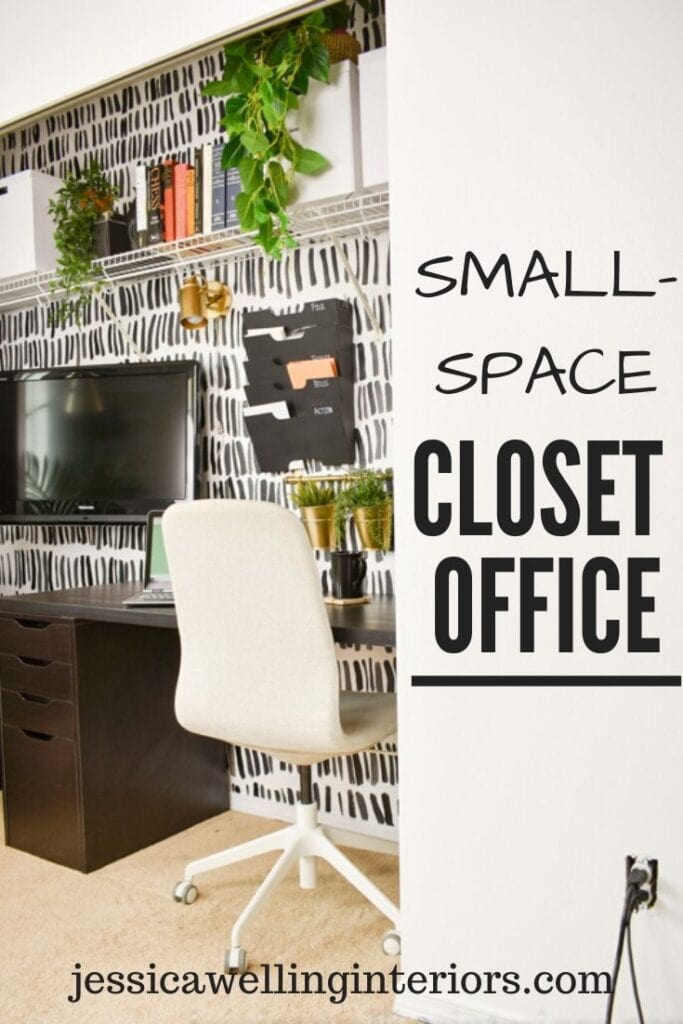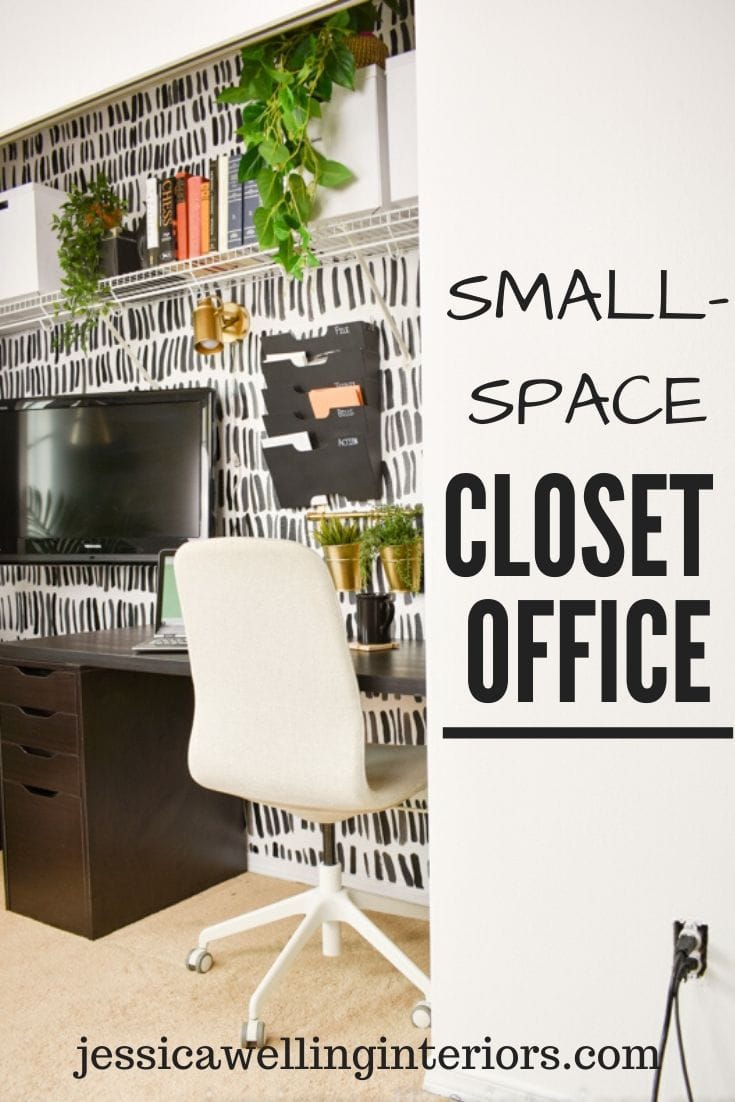 More Home Office Ideas…
Ikea Home Office Ideas: My New Design Studio Reveal!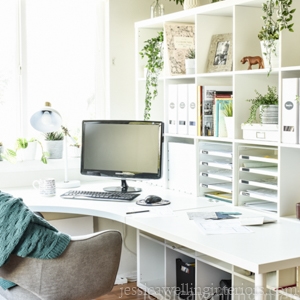 Home Office Lighting: How to Choose The Right Desk Lamp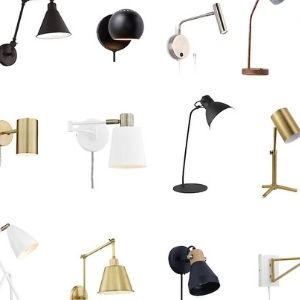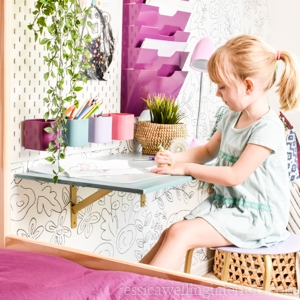 The Best Artificial Indoor Plants!