Outdoor Living Room Reveal!
This outdoor living room on a budget is a romantic spot for drinks by the fire. Cozy patio furniture and curtains complete the outdoor living space.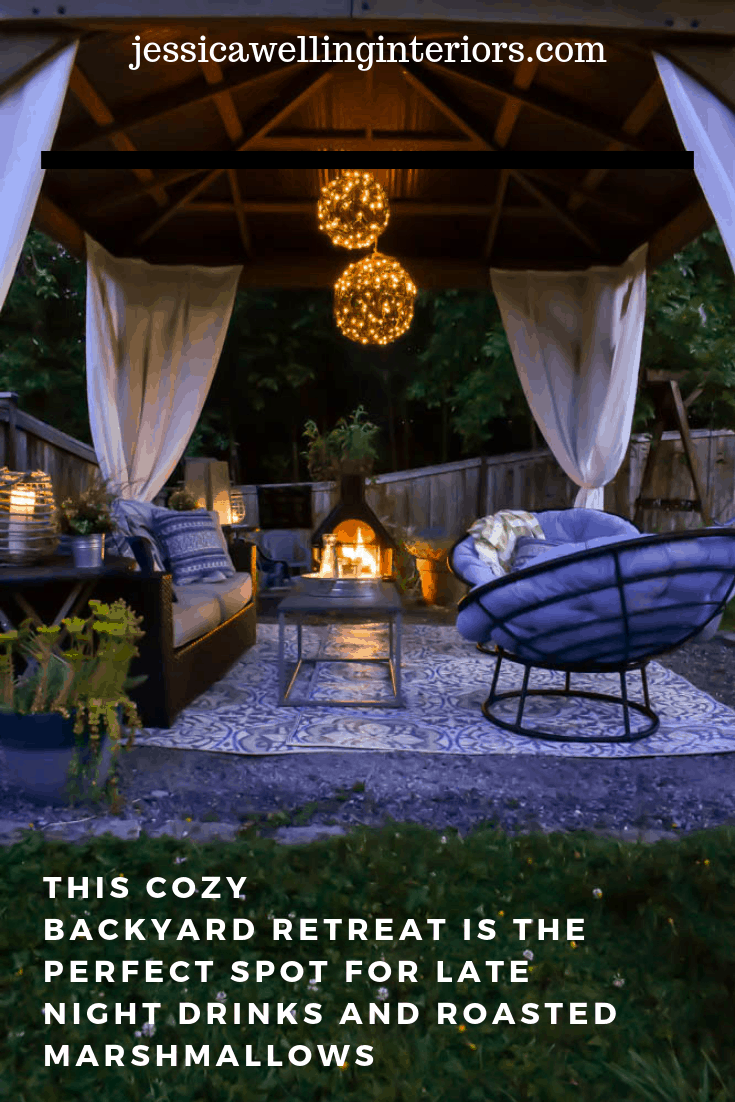 I finally got around to taking photos of my all-time favorite space: my outdoor living room, and I can't wait to share them with you!
A few years ago we stayed at a resort in Mexico, and they had these gorgeous beach beds, complete with curtains. I was in love. And that's what inspired my outdoor living room.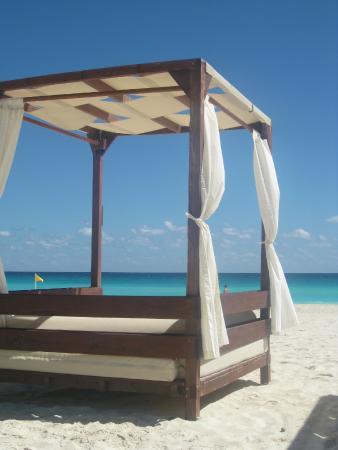 I realized how wonderful it would be to sit and read a book on a comfy cushioned something with a cold drink, the birds chirping, a slight breeze rumpling the curtains, and not a care in the world… except maybe the kids fighting in the sandbox.
So I went to work planning out my outdoor living space. Really the hard part was convincing Peter that I needed a gazebo. But as you can see, he eventually came around to the idea.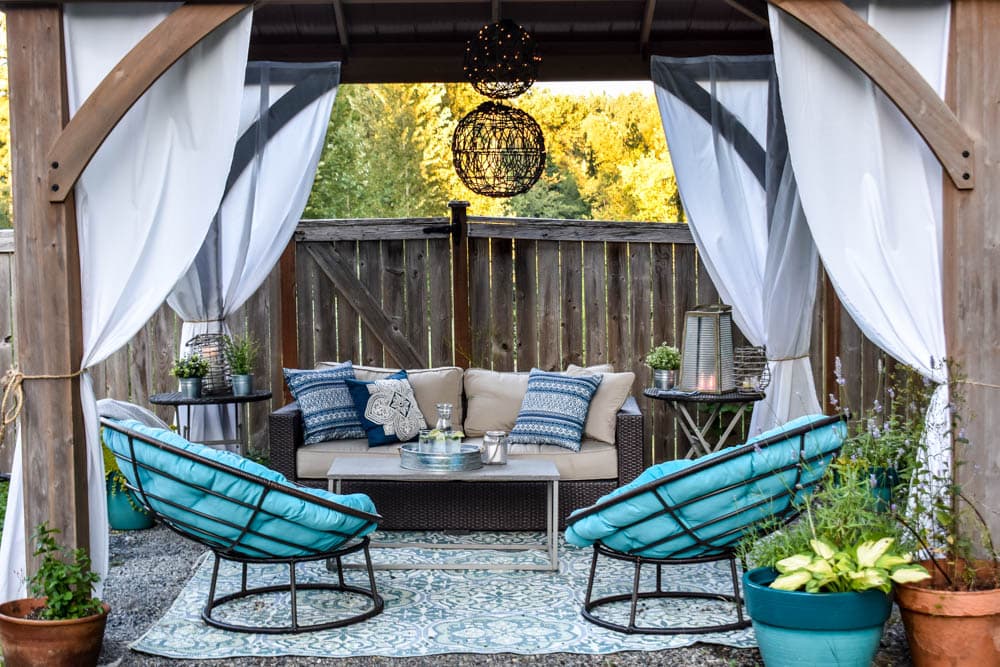 The Gazebo
We chose the Yardistry Gazebo kit from Costco (it's the one they have set up in-store). You can read my review of the Costco gazebo here.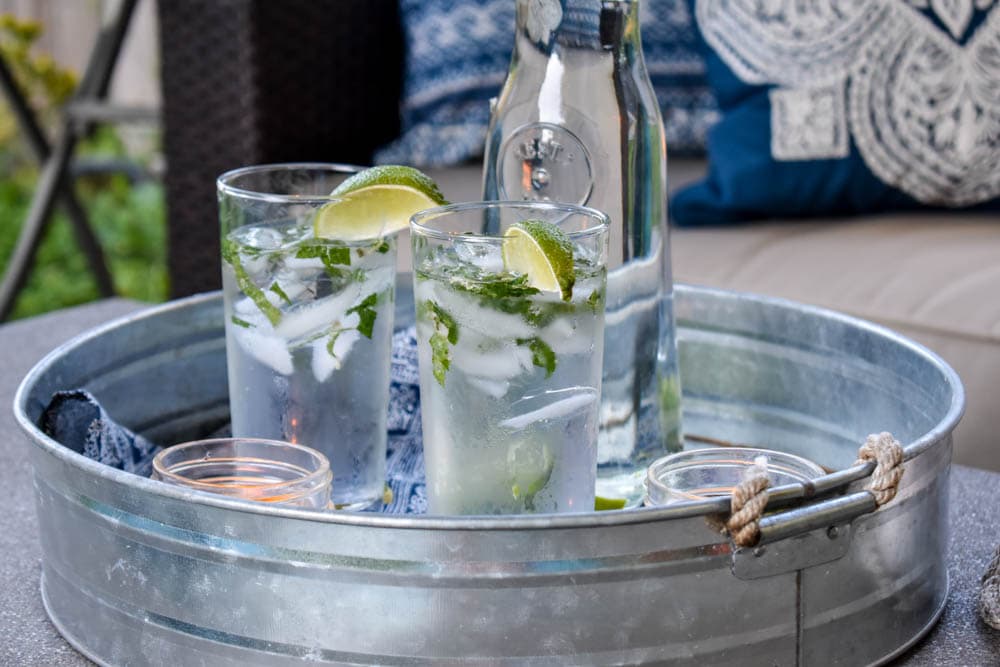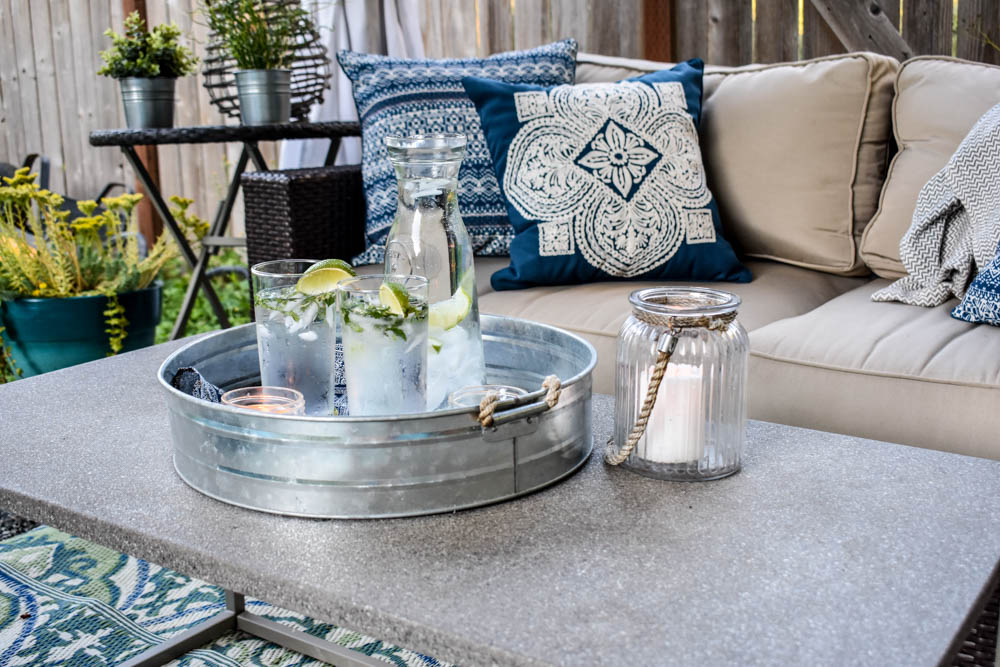 Curtains
We tend to have rain/mud & mildew problems here in Seattle, so I was a little concerned about keeping white curtains white. I found these awesome extra-long shower curtains on Amazon. Who knew you could get 96″ long shower curtains? I honestly thought I would have to replace these all the time, but we're on year three and they're looking white and crisp as ever! Update: Here's a quick tutorial to make and hang these ultra-easy DIY outdoor curtains! No signs of shredding either. Highly recommend. I bought two more (the normal length) for the kids' playhouse too!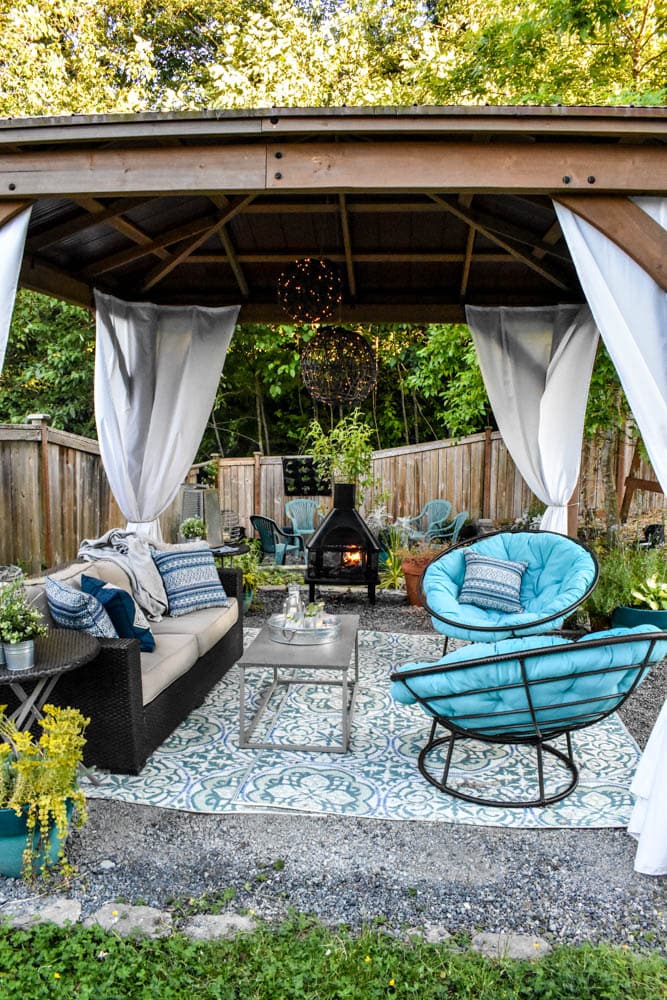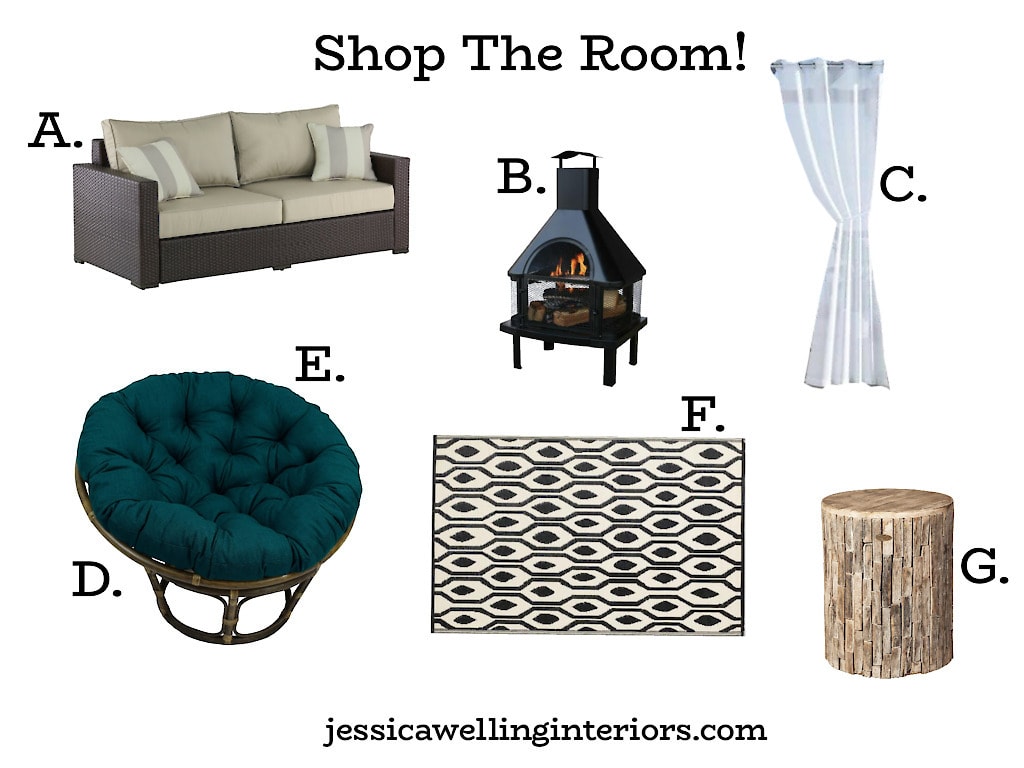 A. Laguna Outdoor Sofa by Serta
B. Steel Wood Burning Outdoor Fireplace
E. Dark Blue Outdoor Papasan Cushion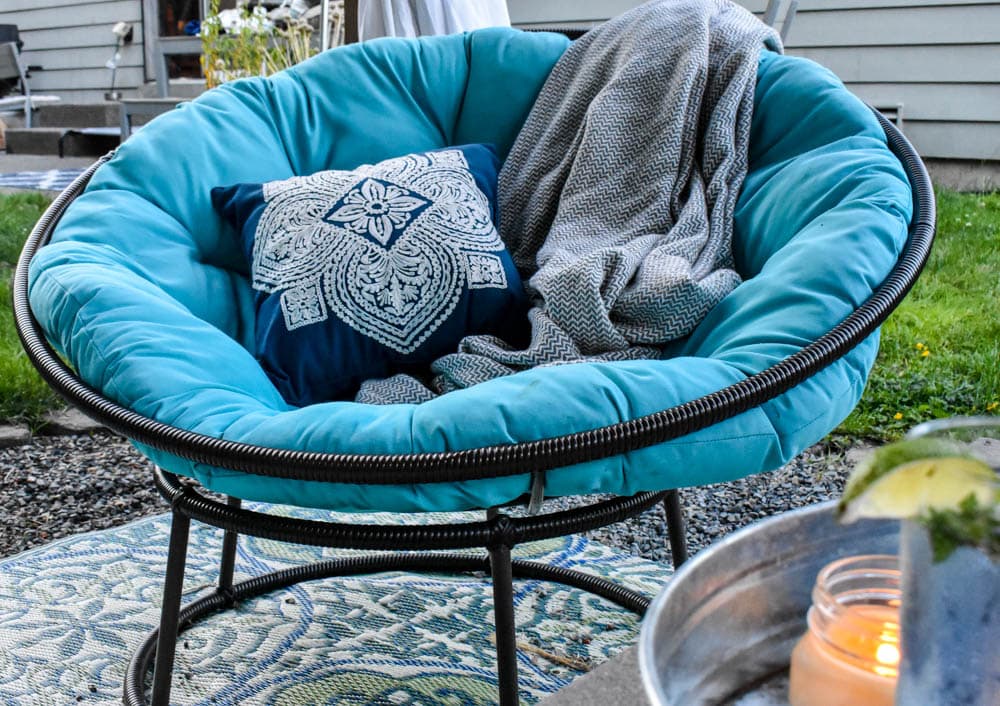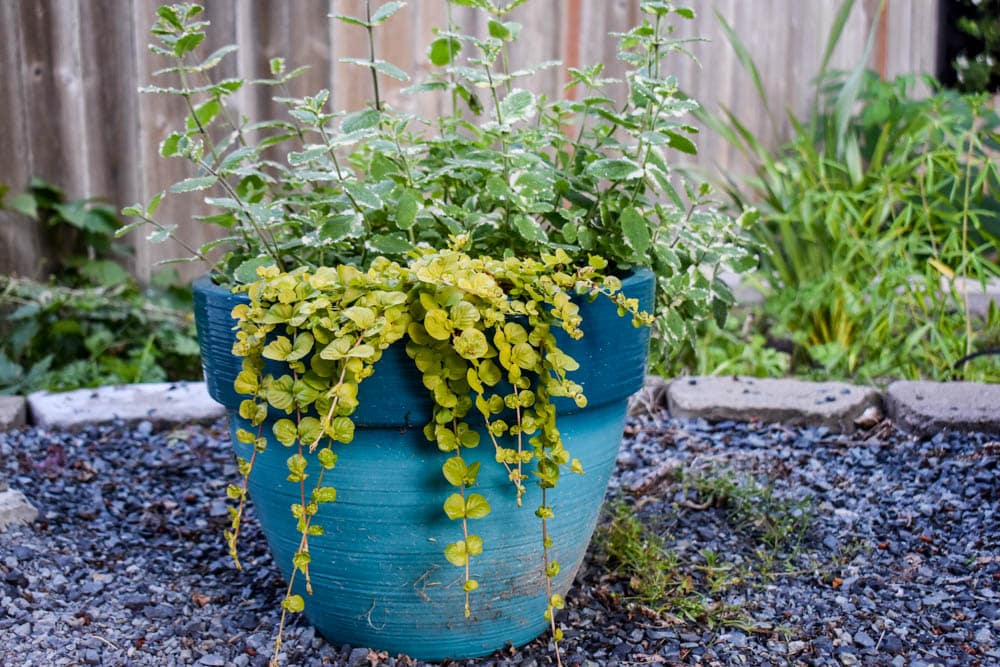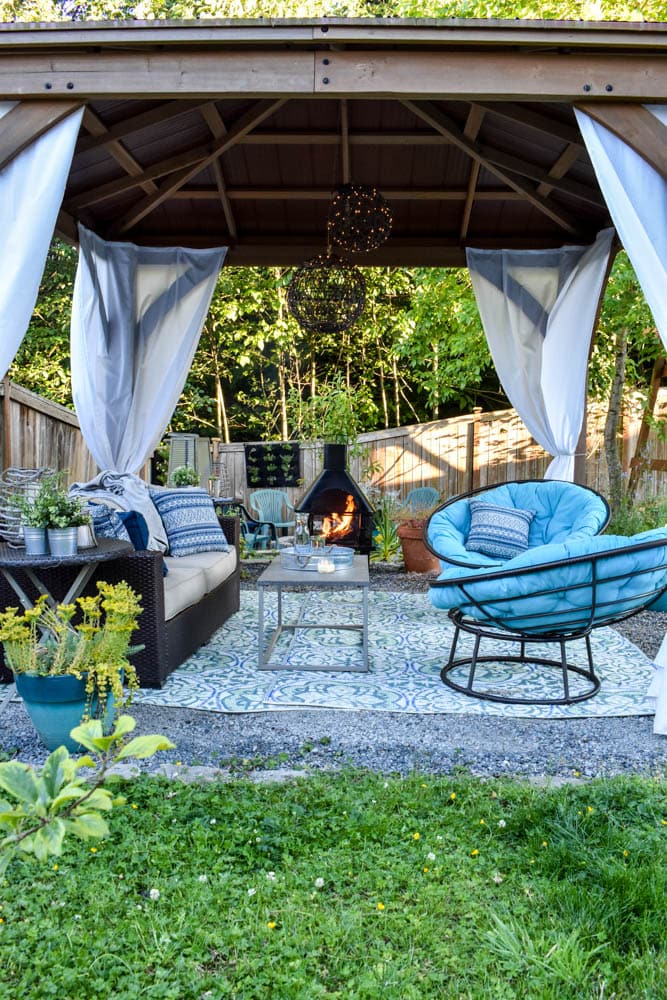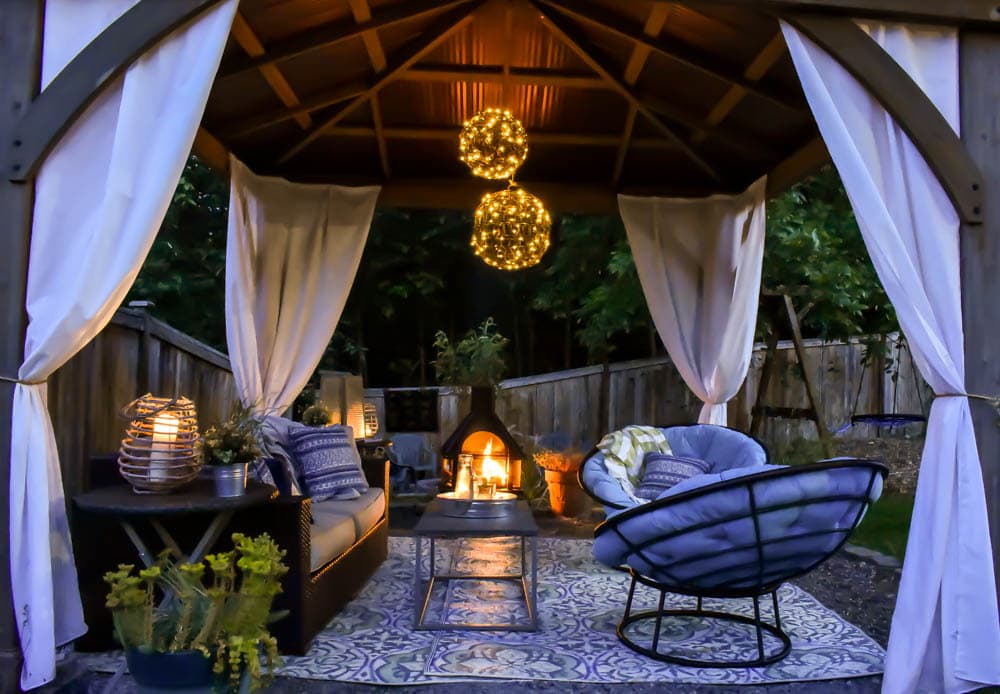 Outdoor Fireplace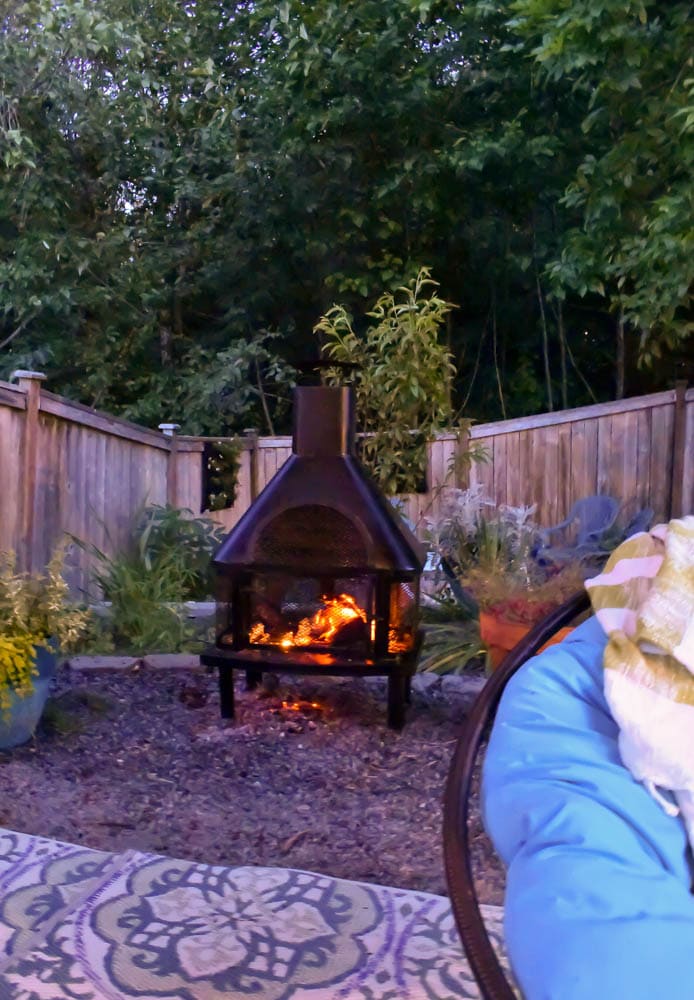 Last summer we added the fireplace. It isn't perfect, and I did follow the advice of some reviewers and spray paint it with black high-heat paint before we used it to prevent rust. But after seeing the price point on stone outdoor fireplace kits, this was looking pretty good at around $160!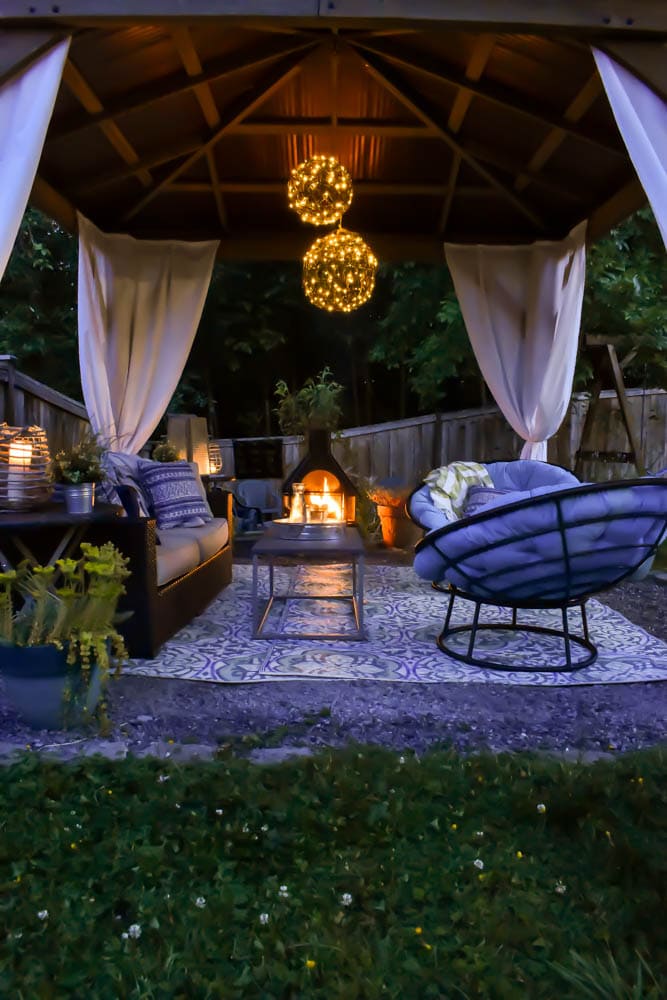 We love spending time out here on summer nights after the kids are in bed! Still working on finding a good natural mosquito repellent though! If you have one, please tell me about it in the comments!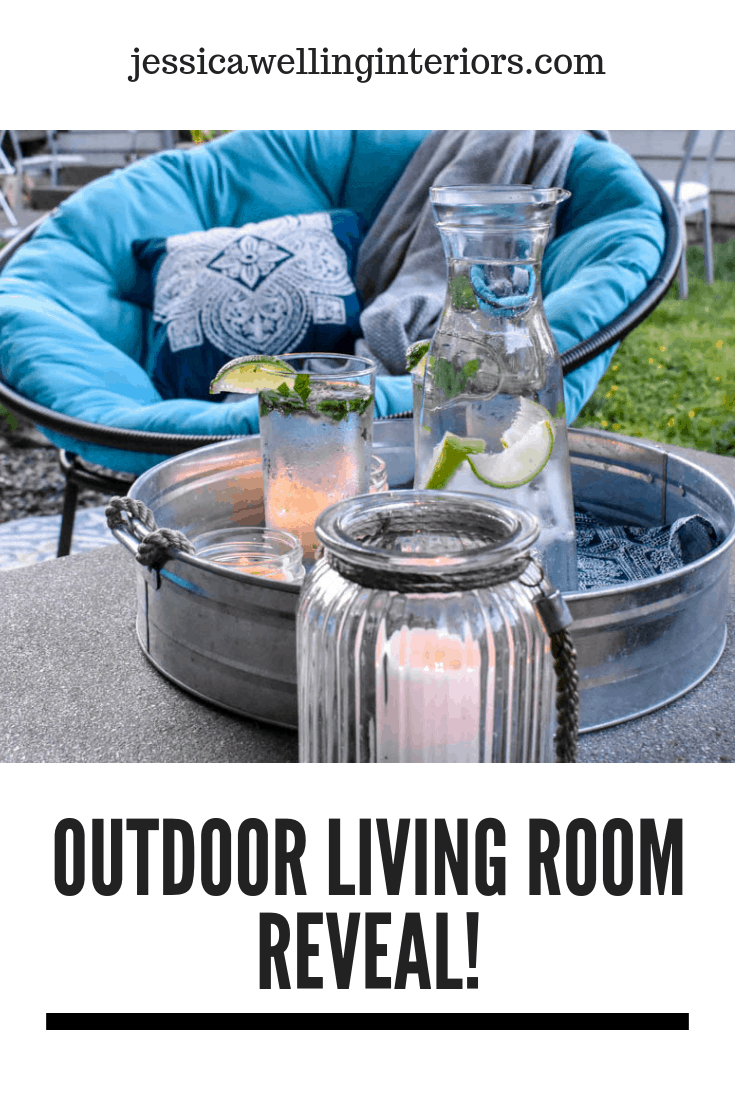 More Outdoor Living Ideas…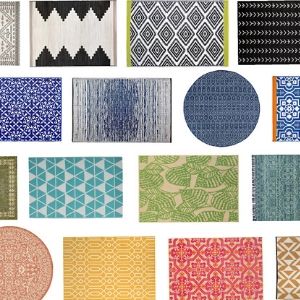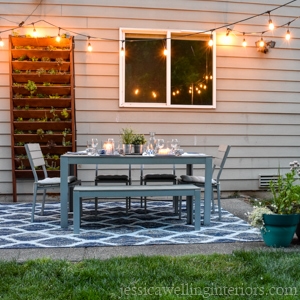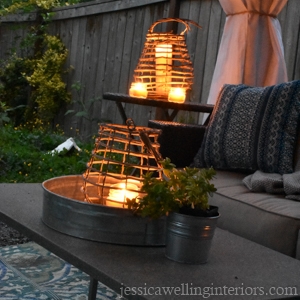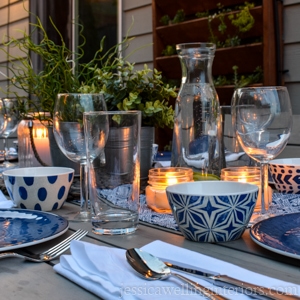 Do you have plans for an outdoor living space? I would love to hear about them! Tell me about them in the comments below.