DIY Mini Artificial Potted Plants
My daughter and I are making some fun Boho Christmas ornaments this year, and she's working on a tutorial for macrame plant hangers. We needed some mini faux plants to put in the hangers, so today I'm showing you how to make these mini artificial plant pots using inexpensive supplies from amazon or your local craft store.
The photos in this tutorial use just a plain terra cotta pot, but you can also paint the pots before you begin to make these DIY ornaments even more fun!
These mini potted succulents could have so many uses! I'm thinking table settings, mini party favors, etc.
Materials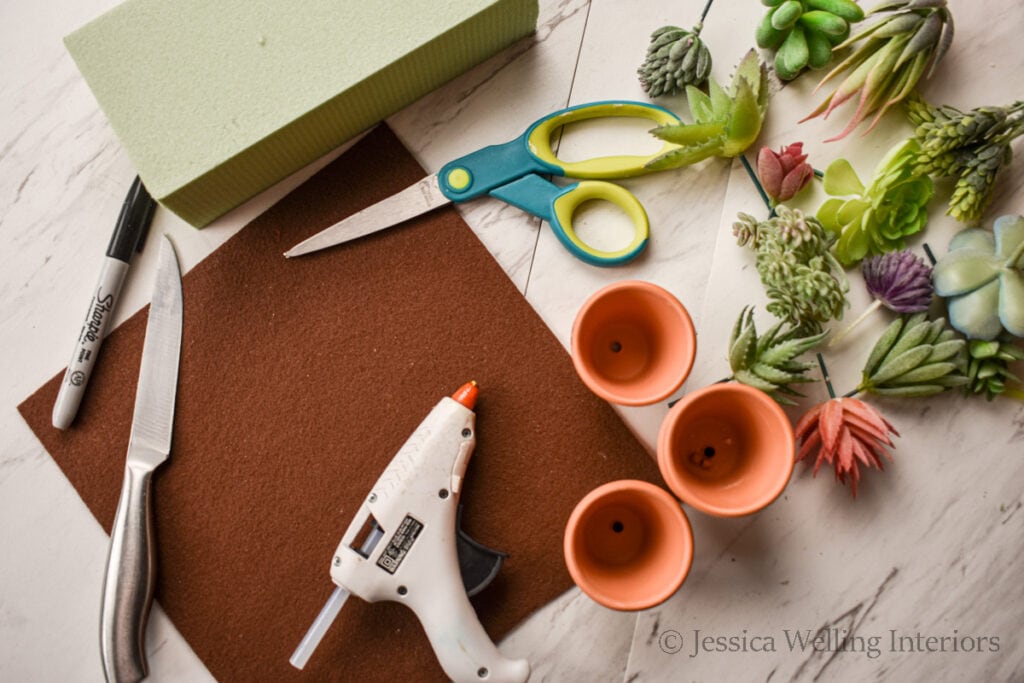 mini faux succulents (I'm using these ones from Amazon)
kitchen knife
sharp scissors
permanent marker
Directions
1. Cut the Floral Foam Into Blocks
First cut the floral foam into blocks. Measure the depth of your pots and cut the blocks just slightly shorter.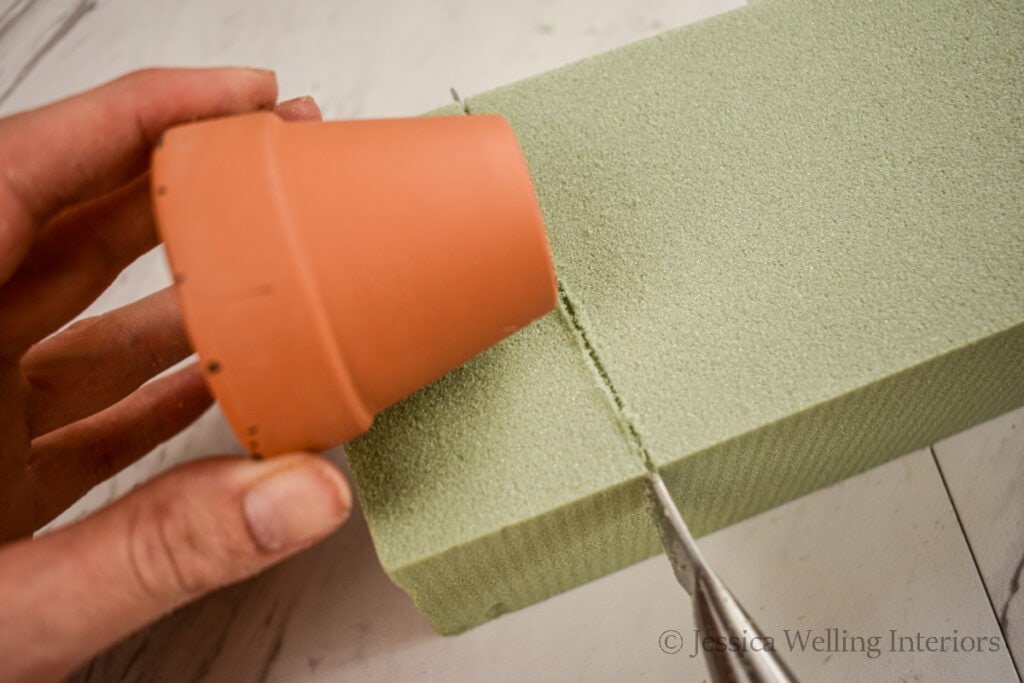 2. Trace the Pot
Use the Sharpie to trace the pot. I'm just making dots so I won't get to much ink on the pot.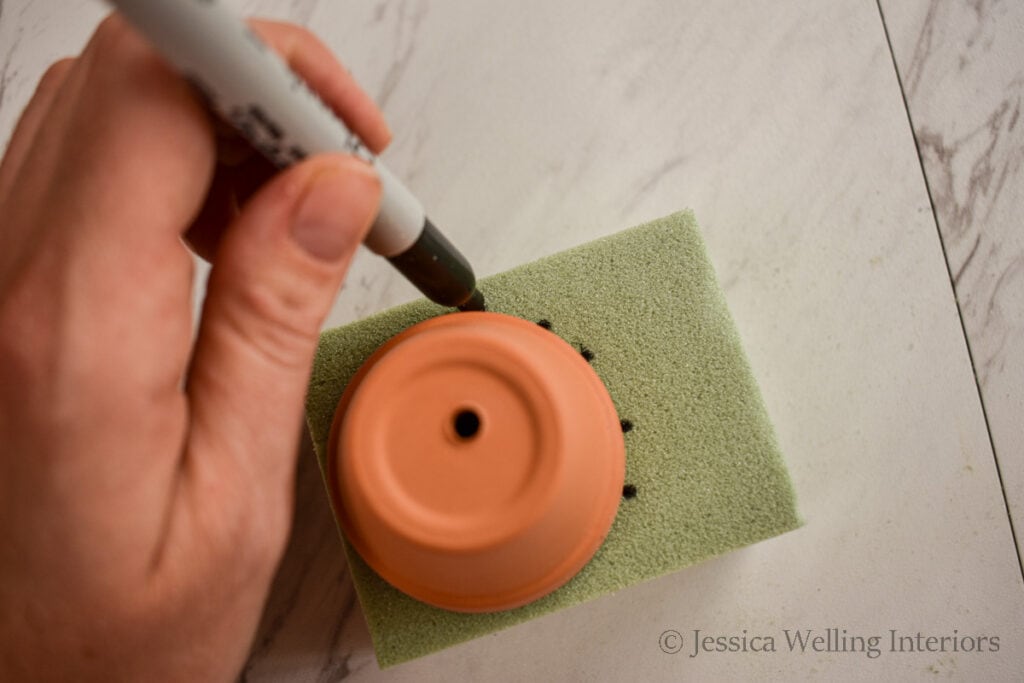 Next draw a smaller circle inside the original. This doesn't need to be perfect.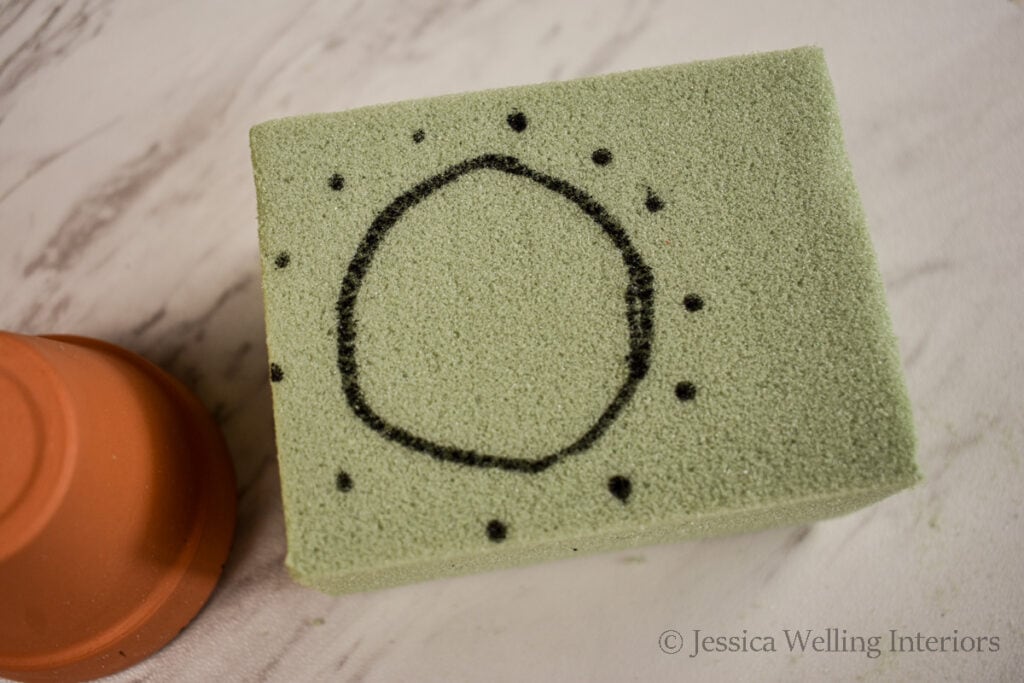 3. Carve the Foam
Now use a kitchen knife to cut out a cylinder shape from the foam.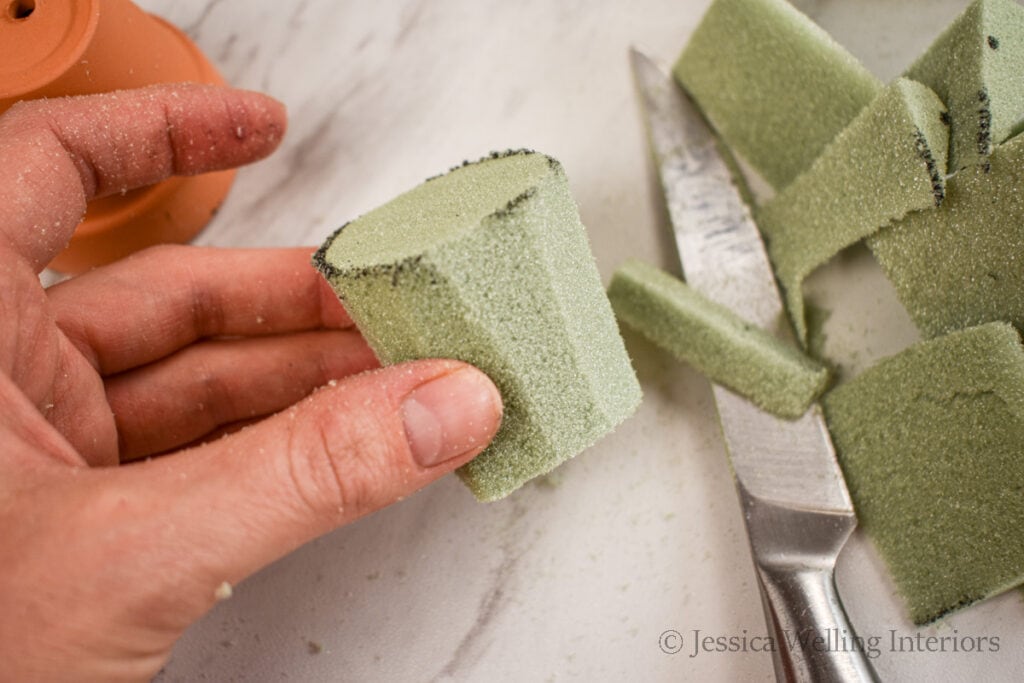 You'll notice that the cylinder still doesn't fit into the pot since the top of the pot is wider than the bottom. So use the knife to carve some off the bottom and make an incomplete cone shape.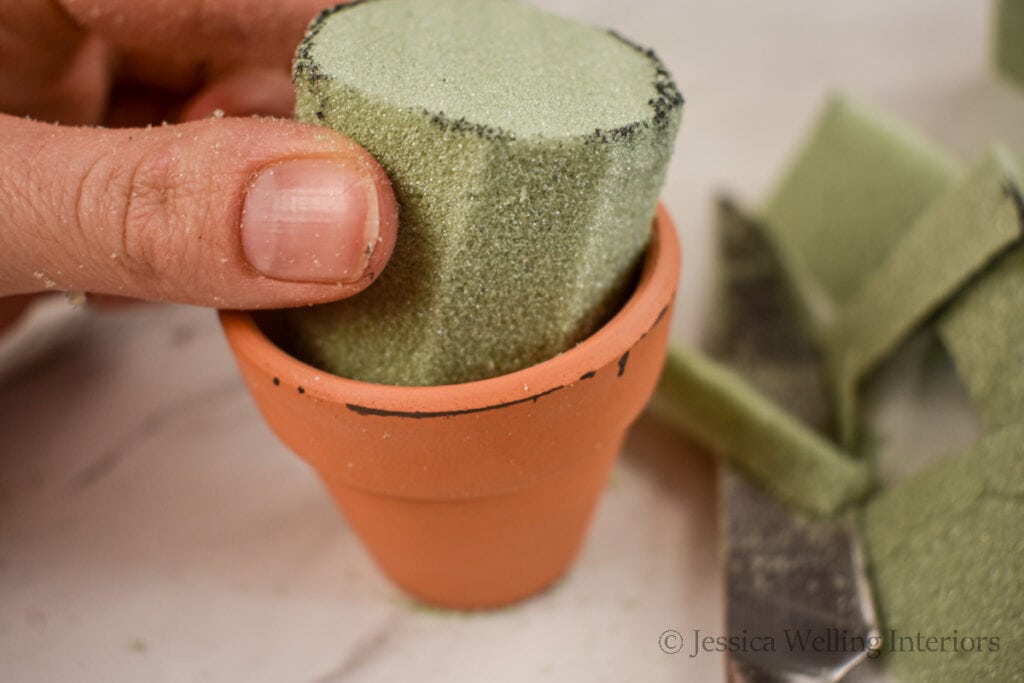 Now make sure your foam piece fits snugly into the pot. It doesn't need to look pretty.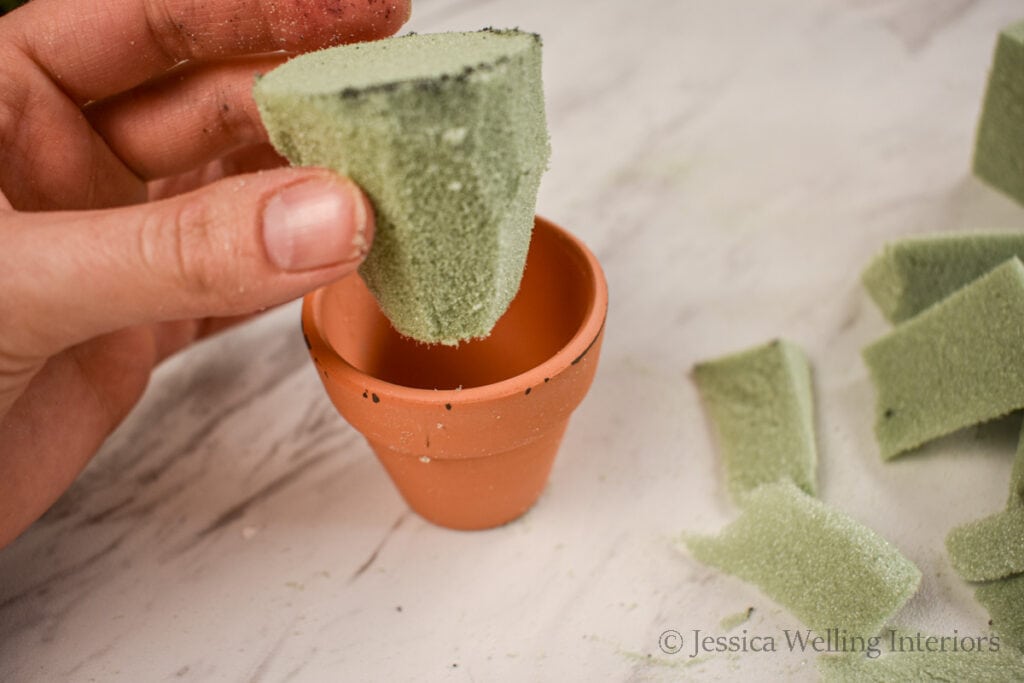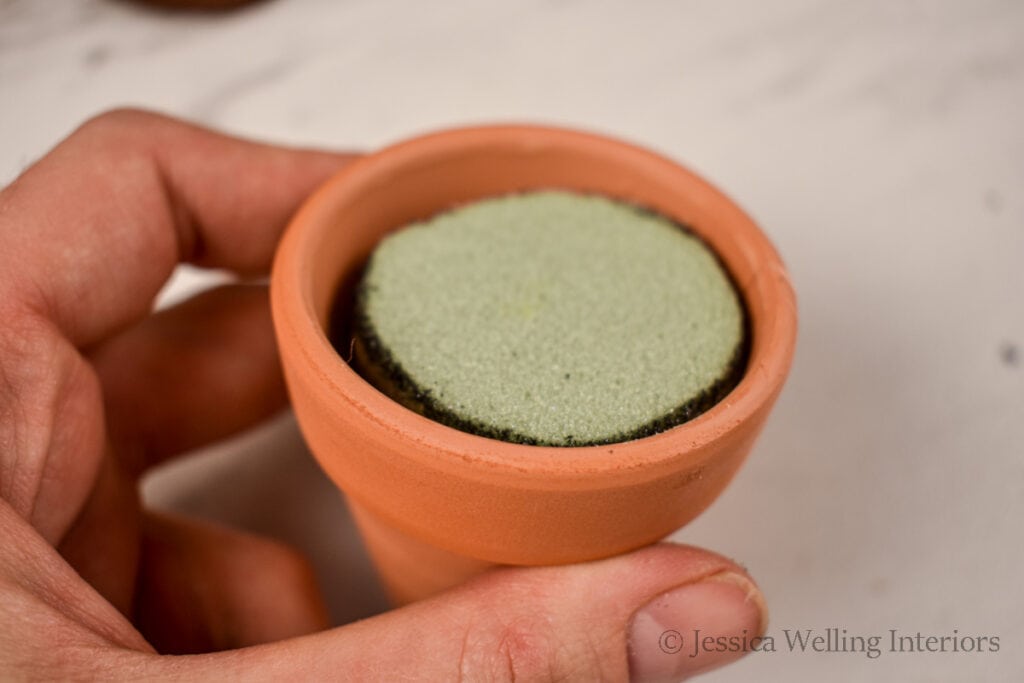 4. Trace & Cut Felt Circles
Use the Sharpie to trace the floral foam piece on a sheet of brown felt, and then cut it out.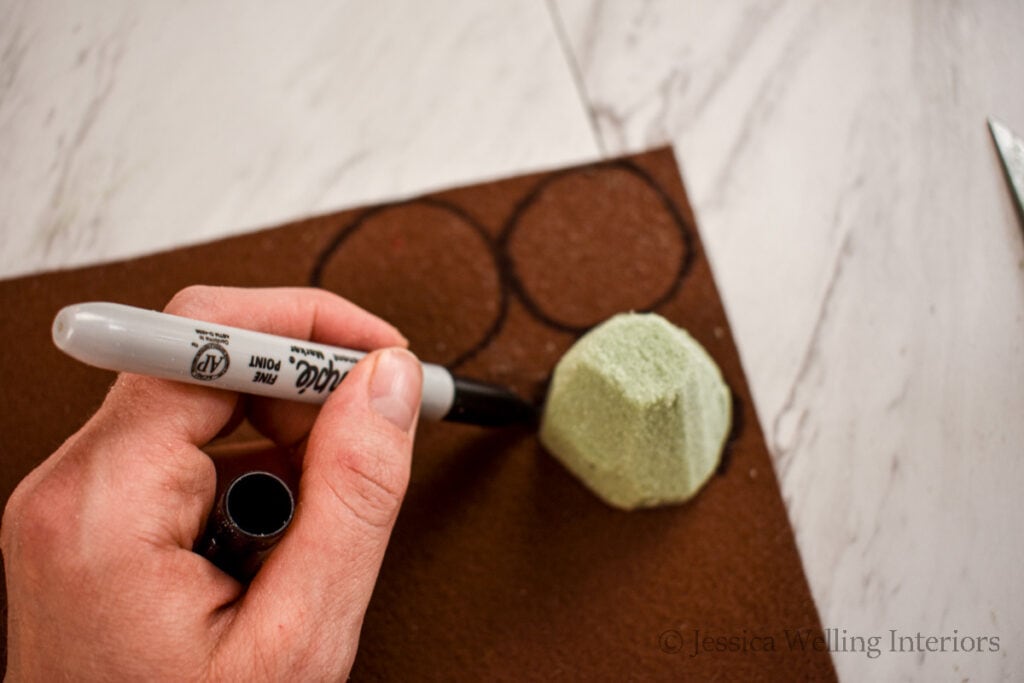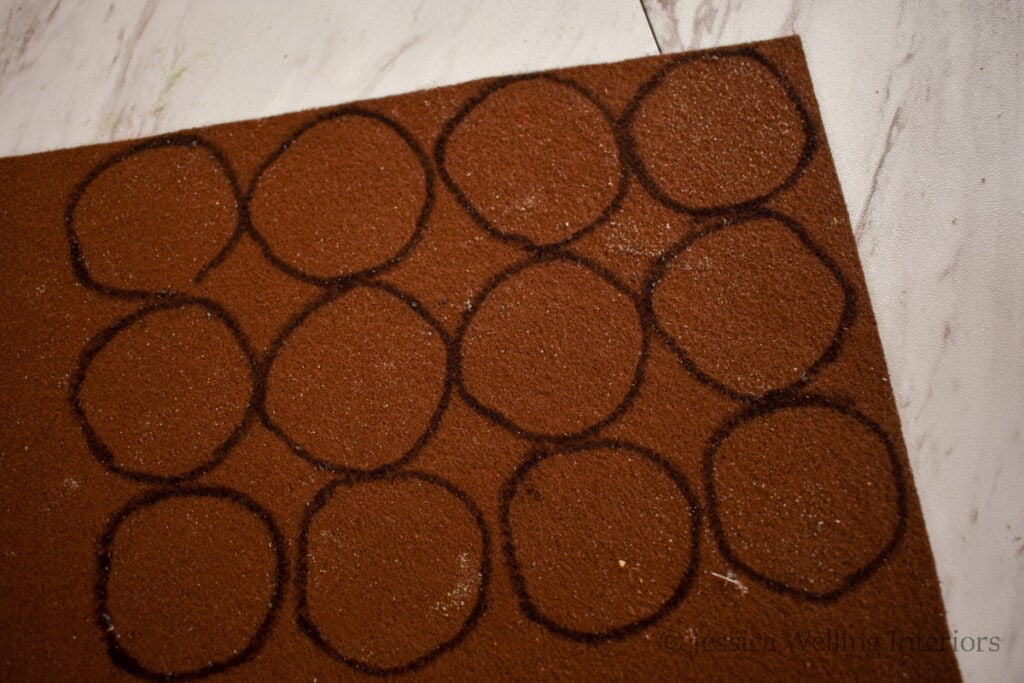 5. Cut Hole in Felt
Next we're going to cut a small slit in the center of the felt piece. First fold the felt circle in half.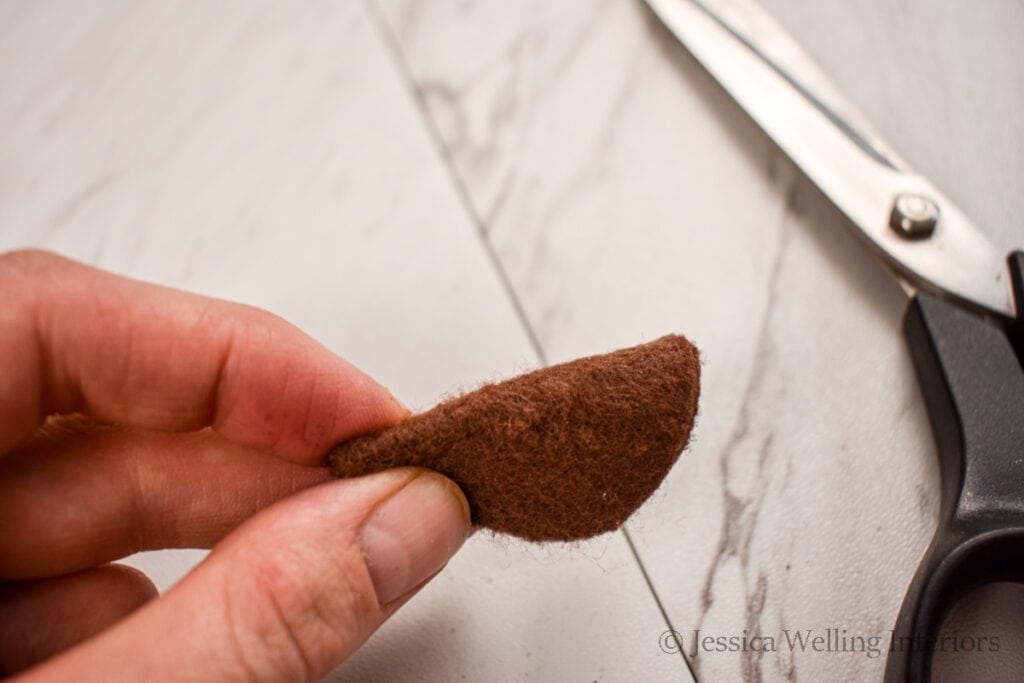 Then use the scissors to snip a small slit. It should look something like this.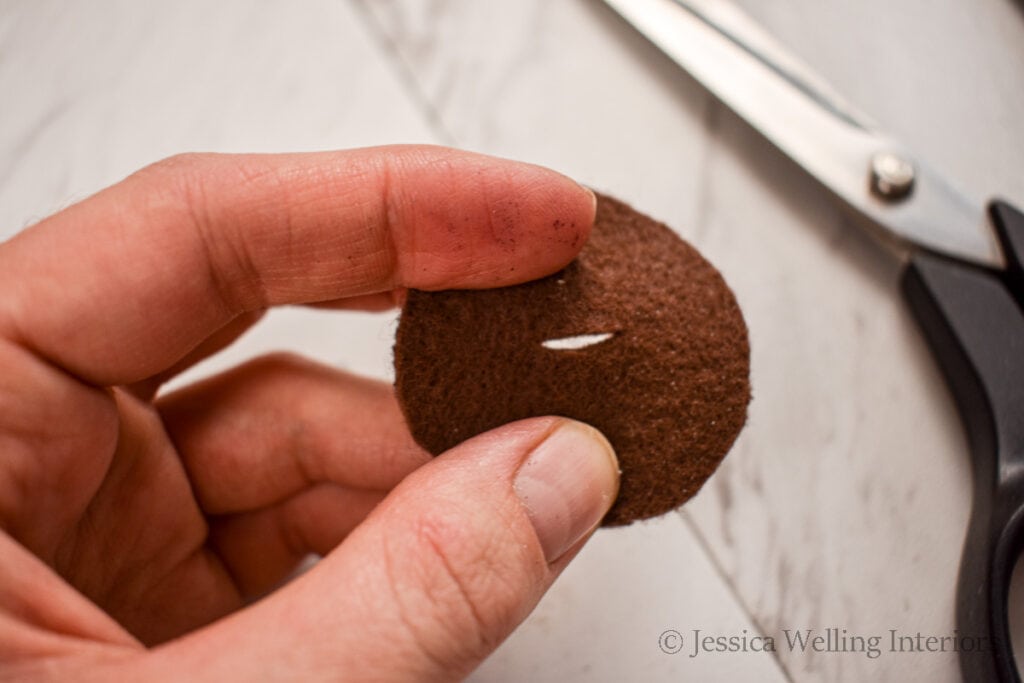 6. Glue the Foam in Place
Apply some hot glue to the inside of the pot, then place the floral foam inside.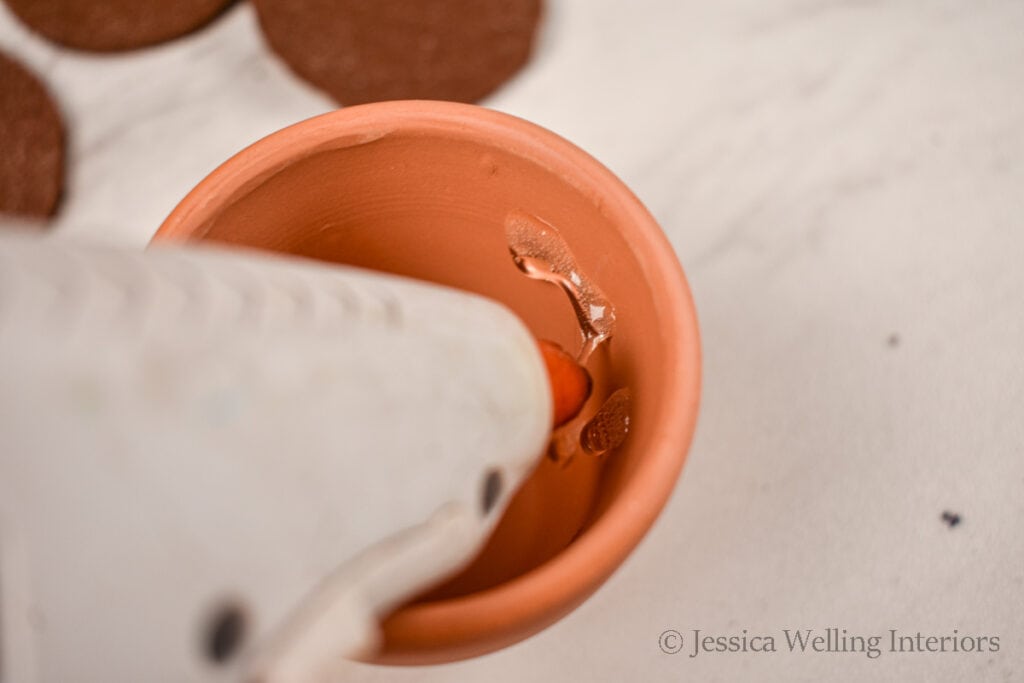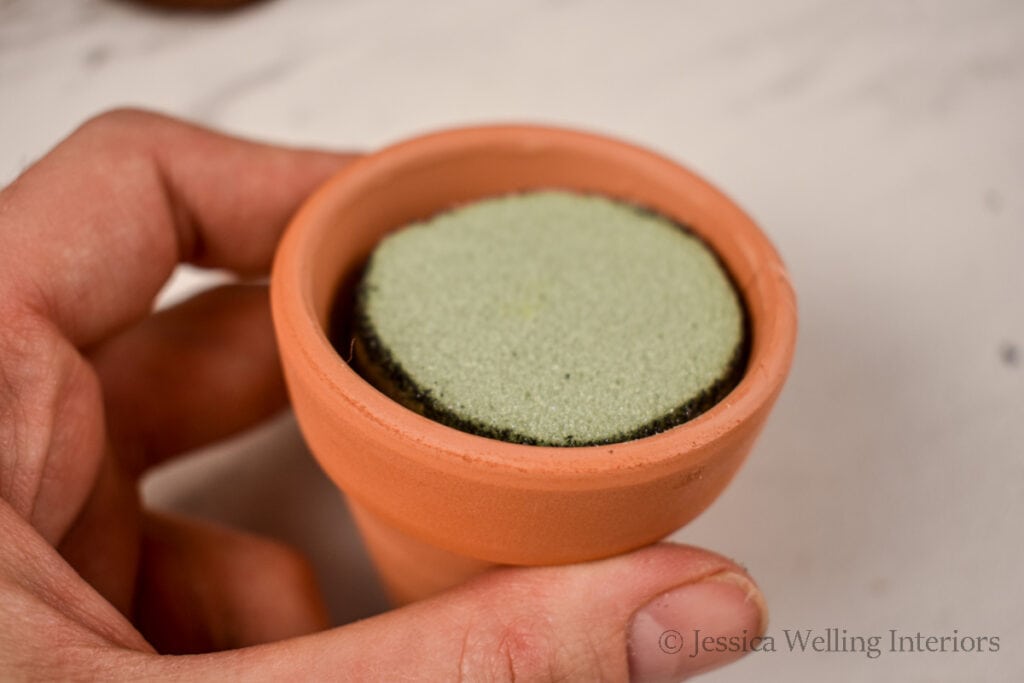 7. Glue the Felt in Place
Next apply glue to the back side of the felt circle and set it in place on top of the foam.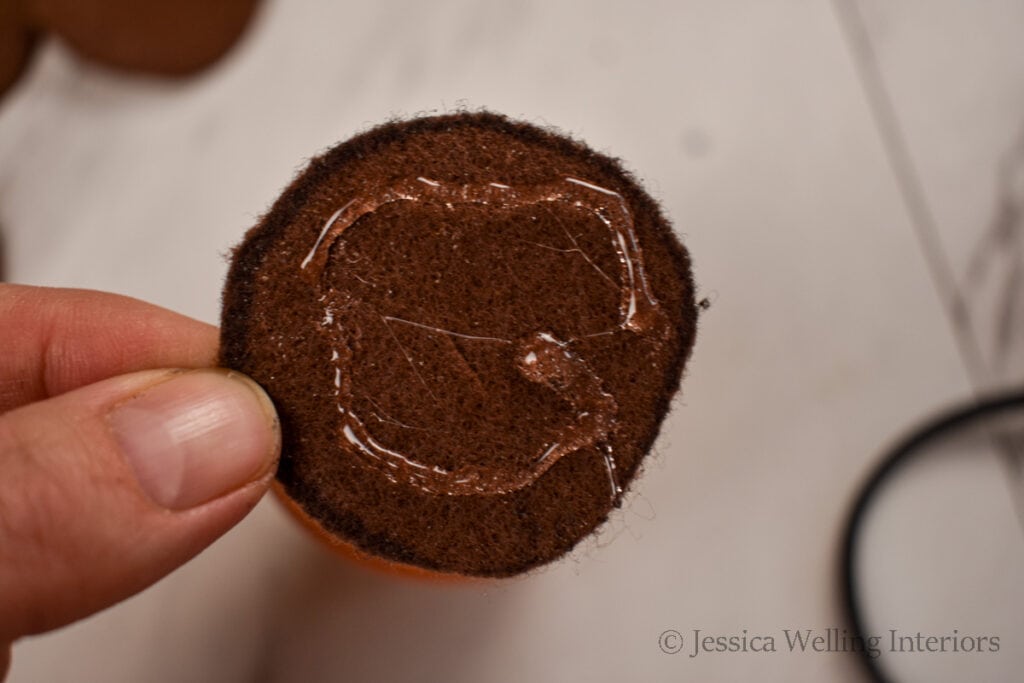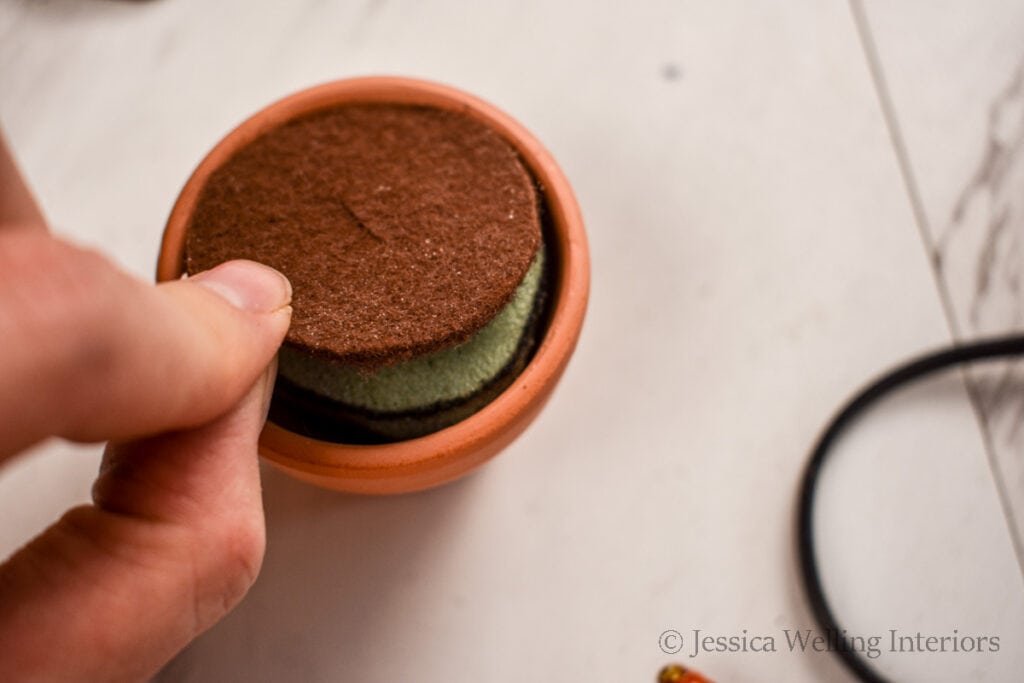 8. Insert Plant
Choose a faux succulent and insert the stem through the hole in the felt. The floral foam should hold it in place. You may need to trim down the stem to make the bottom of the plant flush with the top of the brown felt.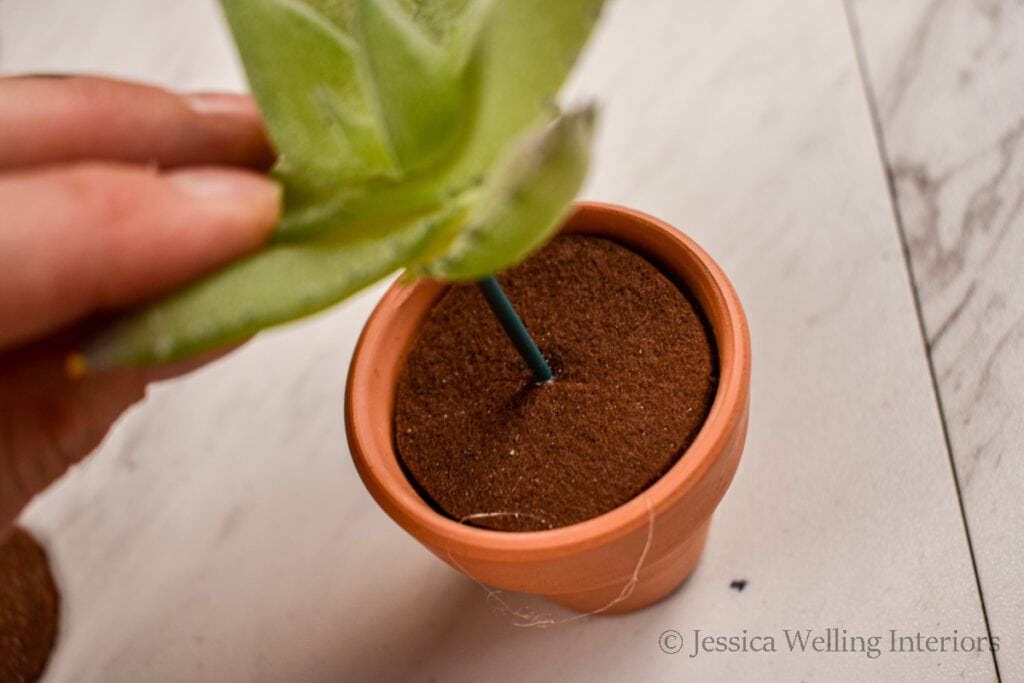 And there you have it!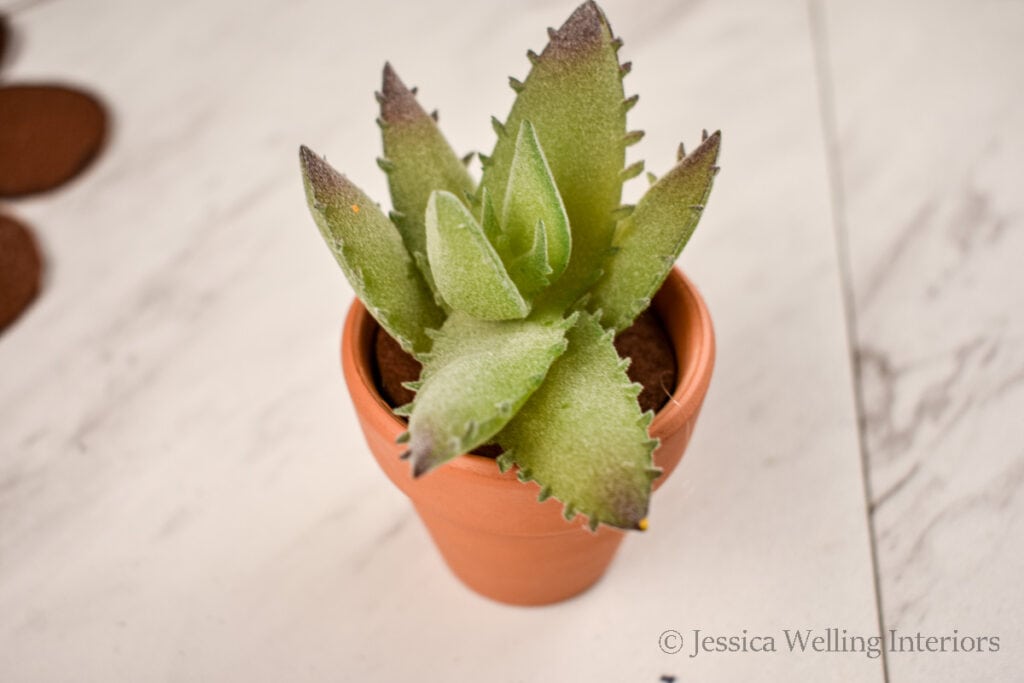 If you want to make these into very cool Boho Christmas ornaments, follow this tutorial to make the plant hangers.