Boho Christmas Decor: How to Make a Tassel Garland With Yarn
Learn to make a simple tassel garland with this quick & easy tutorial! It's perfect for Boho Christmas decor and kids' bedrooms!
We've been obsessed with making pom poms at my house for a while now. And this year we're adding tassels to the mix! They're just as fun and easy to make, and they're perfect for all kinds of crafts, from Christmas ornaments, to garlands, to kids' room decor, to gift-wrapping.
Today I'm going to show you how to make this ultra-simple tassel garland using yarn. You can always add wood beads, glitter, and other embellishments too!
How to Make a Tassel Garland
The supply list for this quick project is very short!
Materials:
yarn
hot glue gun & glue sticks (optional but recommended)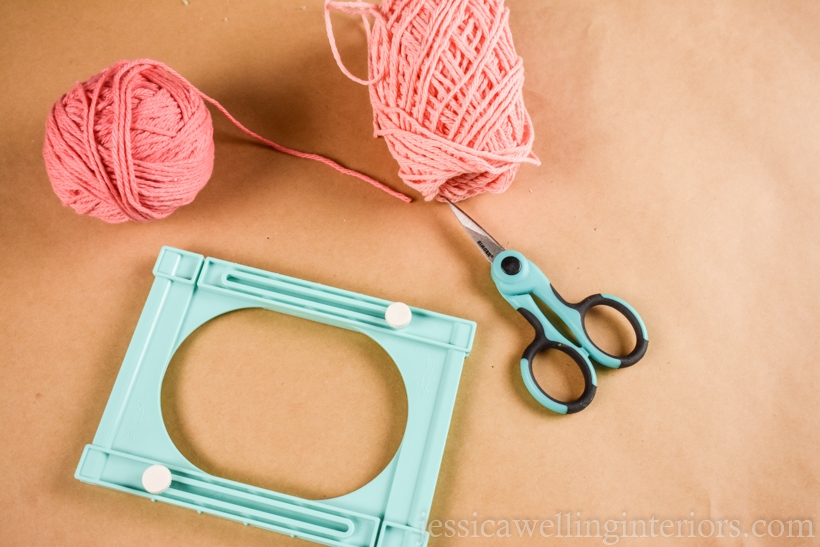 1. Wrap the Yarn
Wrap the yarn around the tassel maker the long way. For this large size of tassel, you'll want to do about twelve wraps.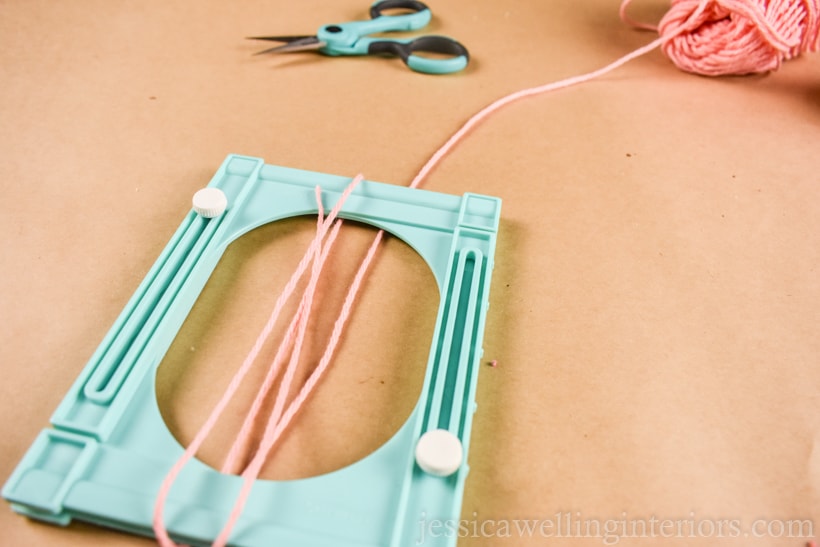 2. Leave a Long String
Once you're finished wrapping, leave one long string, about 10 inches, and cut it off. This longer string will be used to hang the tassel later.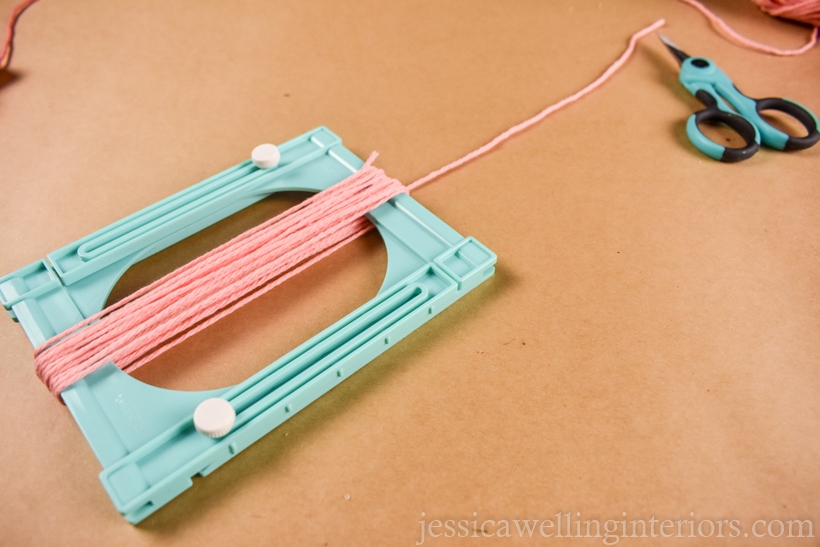 3. Tie the Center
Cut a short length of yarn and tie it tightly around all the wraps of yarn. Then double-knot it.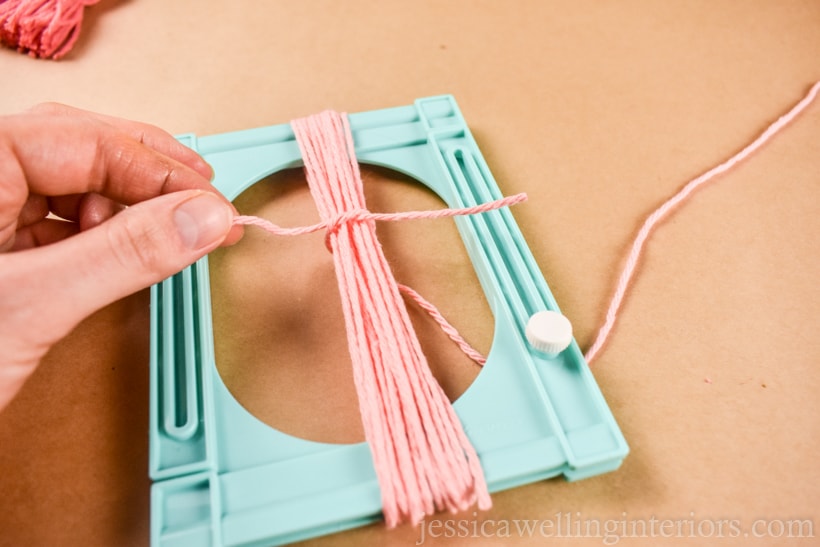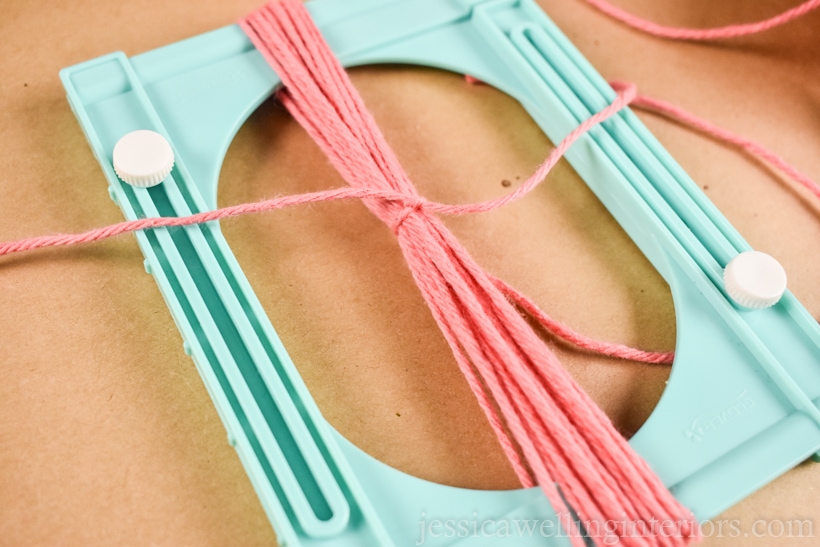 4. Cut
Run the craft scissors through the grooves on either end of the tassel maker to cut all the strings. Do this on both ends.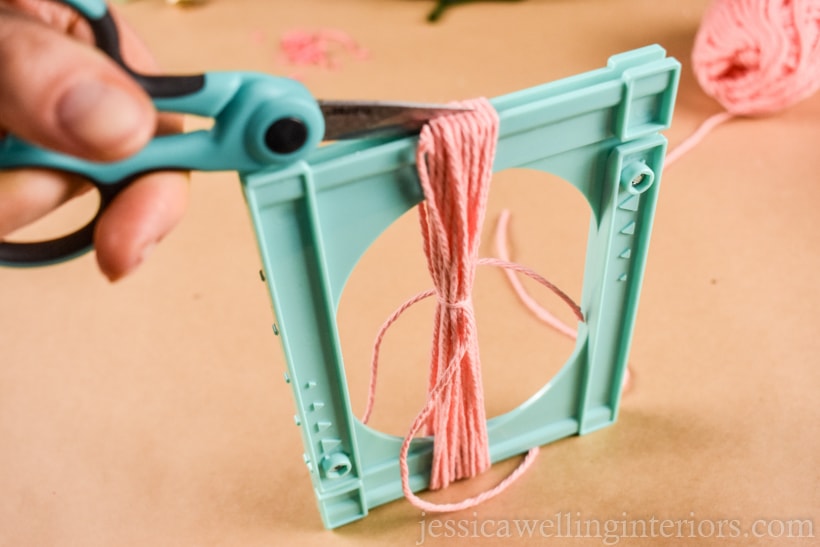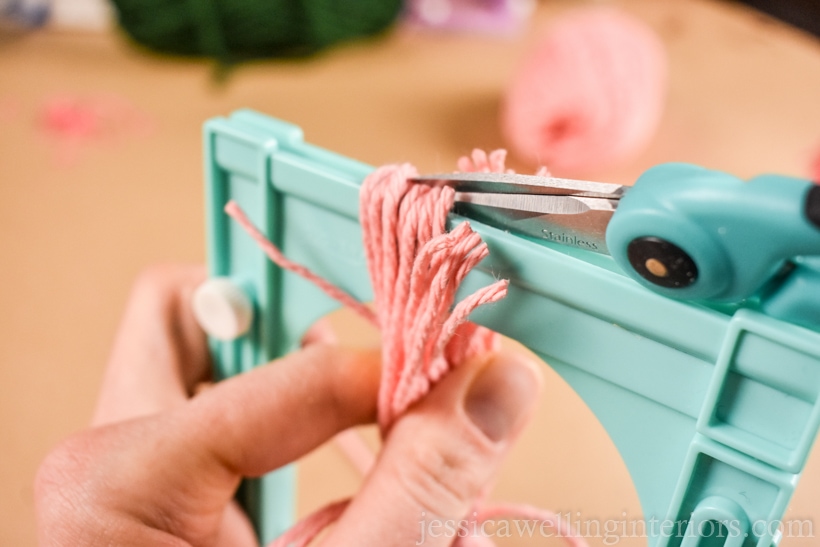 5. Arrange the Yarn
This is the trickiest step, but still not too bad. Take the long string you left and hang the tassel from it. It should look something like this: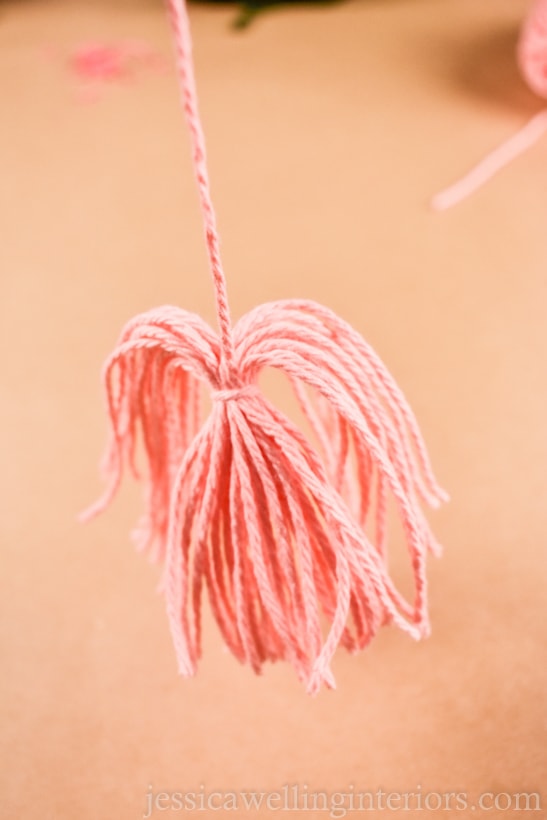 Now arrange all the pieces of yarn so they surround the long string and hang down. It doesn't have to be perfect.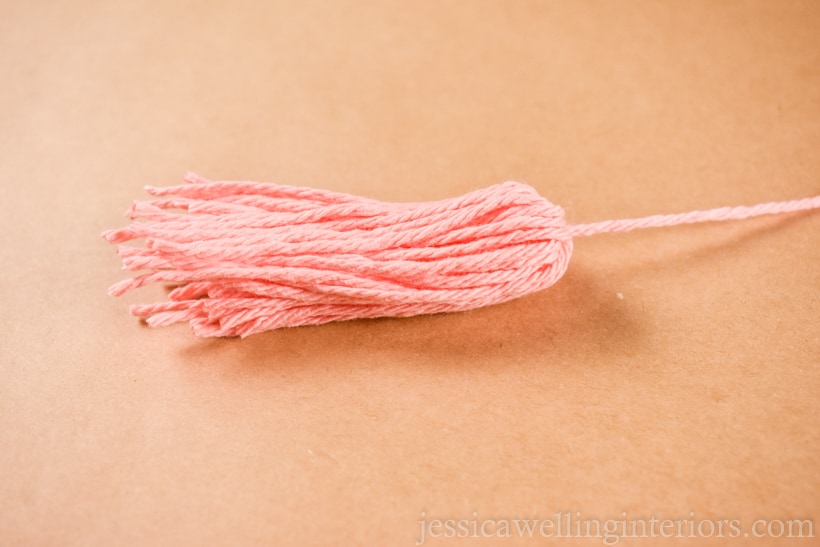 6. Tie the Tassel
Cut another length of yarn, about one foot long. tie it around all of the yarn, and cinch it tight. Then double-knot it.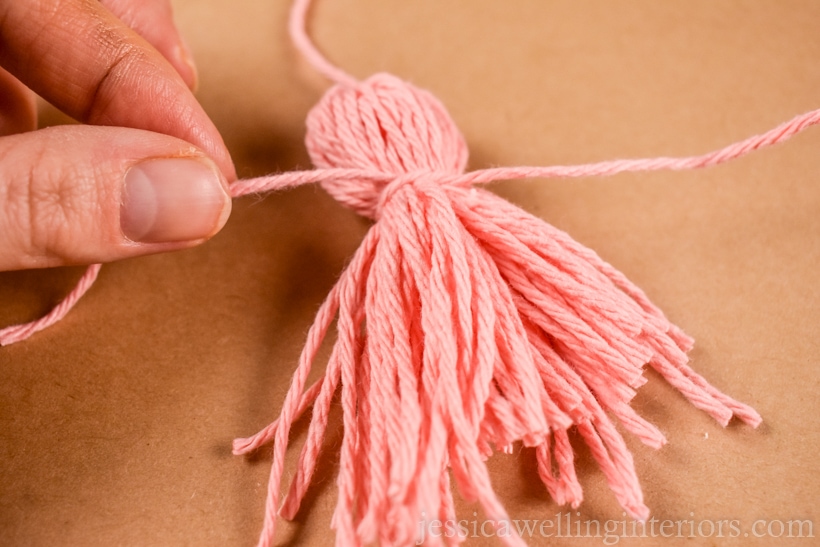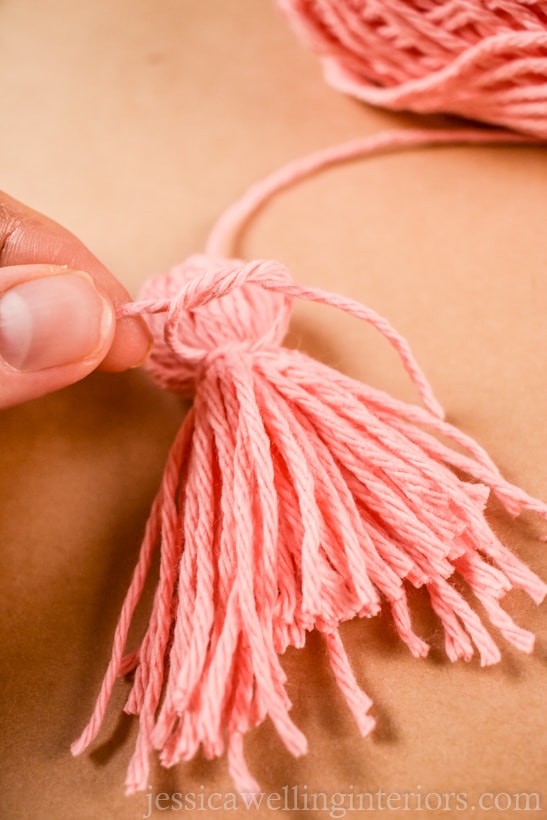 7. Trim The Tassel Ends
Now give it a haircut so that all the ends hang to the same length.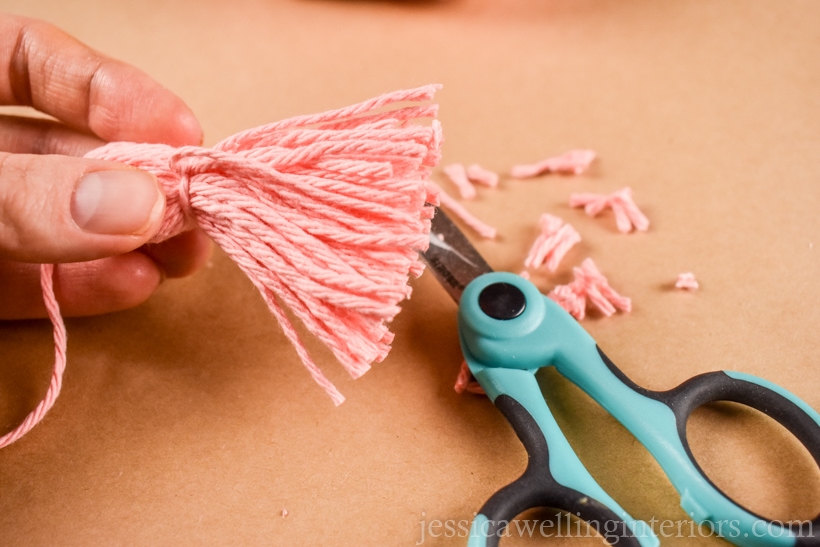 8. Glue
I found that it's really easy to accidentally pull the tassel off the string that it's hanging from. After all, this whole thing is currently held together by yarn.
I like to add a bit of hot glue to the inside of the tassel to help secure everything. And a very small dot of hot glue on the top will help to ensure that the string doesn't pull out.
9. Tie The Garland Together
Now take the string sticking out of the top of the tassel and tie it onto your main garland string. Be sure to double-knot it to keep it from falling off.
10. Hang it Up!
I recommend hanging up your garland as soon as it's finished. These will get tangled up really fast if you leave them lying around. And even faster if you have a puppy who likes to play with yarn!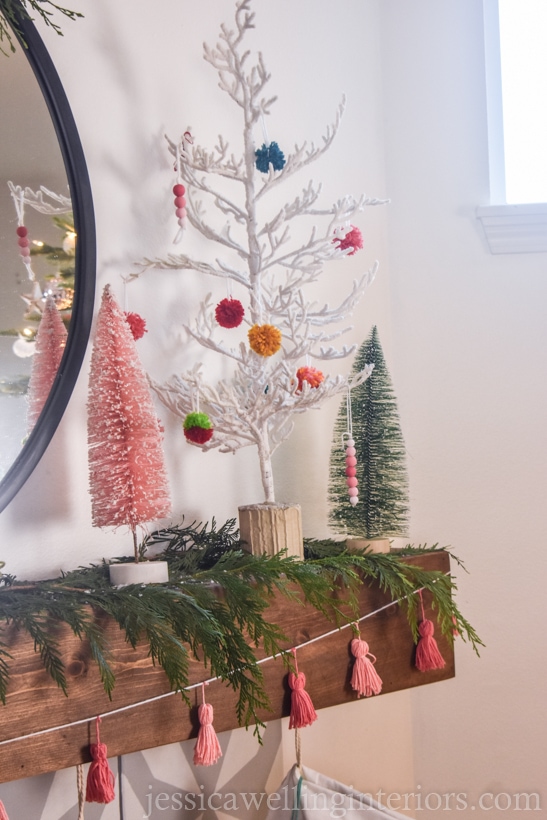 I would love for you to come check out the rest of my Christmas living room tour HERE!
More Boho Christmas Decor with Tassels & Pom Poms…
How to Make Wood Bead Christmas Ornaments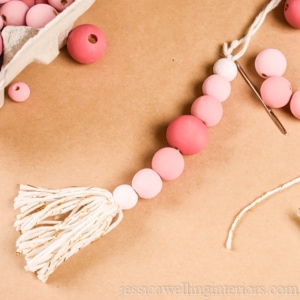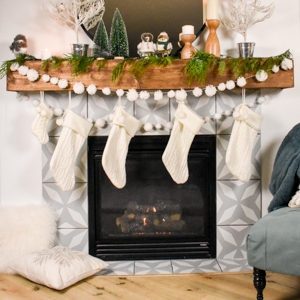 Make a Colorful Pom Pom Wreath!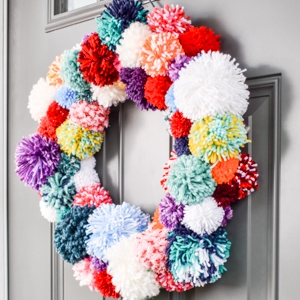 Modern Boho Christmas Throw Pillows