DIY Pom Pom Garland Spiders: Easy Halloween Decorations!
Learn how to make pom pom garland Halloween decorations with this easy tutorial. These cute pom pom spiders are a great craft for kids.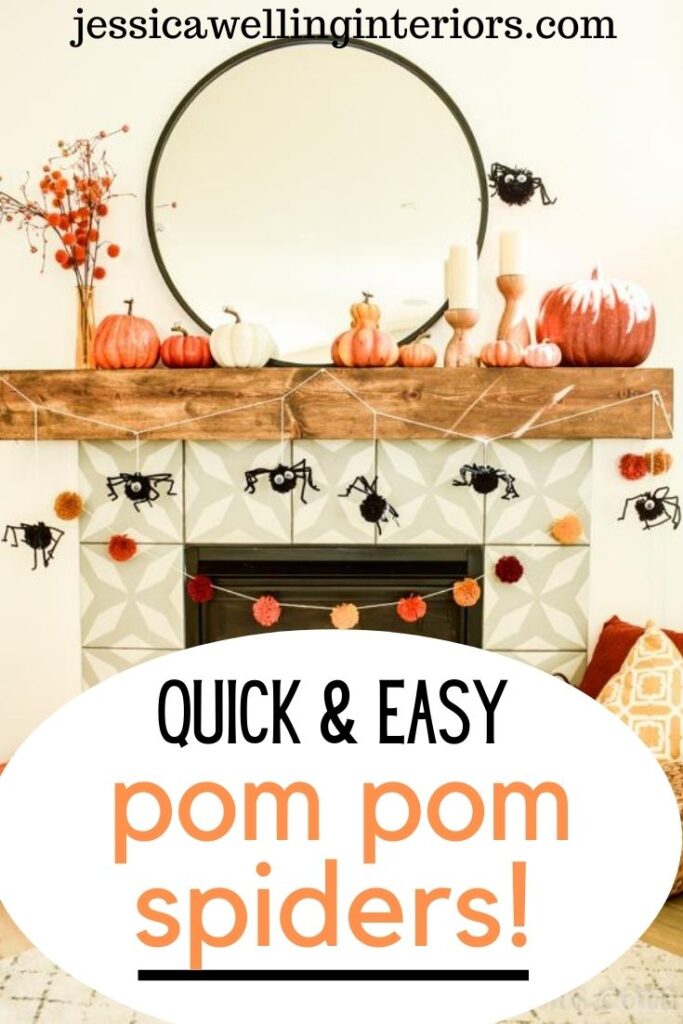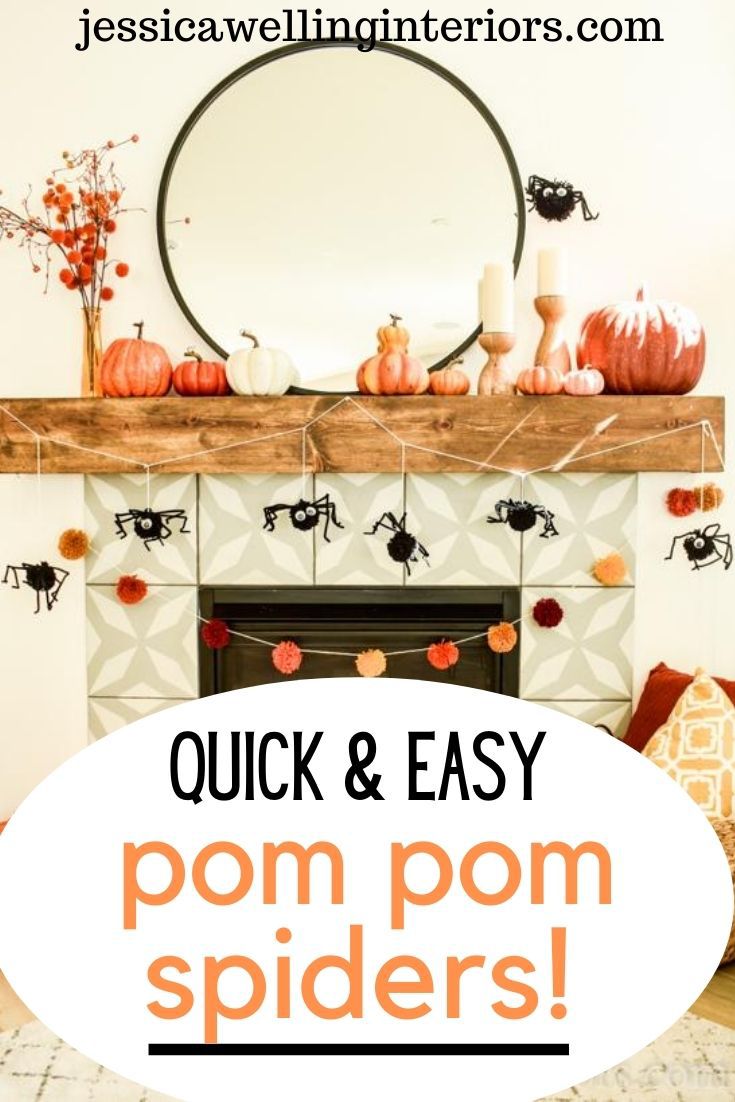 Today several of my blogger friends and I are all sharing fun Halloween DIYs. I would love for you to go and check out their projects at the end of this post!
How to Make Pom Pom Garland Spiders
My girls and I have been obsessed with making pompoms ever since we discovered these awesome Clover pom pom makers a year ago. We made pom pom wreaths, pom pom garlands for Christmas, wrapped presents with pom poms, and we even made a sheep pom pom garland for El's 6th birthday party!
It's time to start thinking about Halloween decor, and what could be more fun than a pom pom spider garland? I also made several giant pom pom spiders to hang around the house.
Materials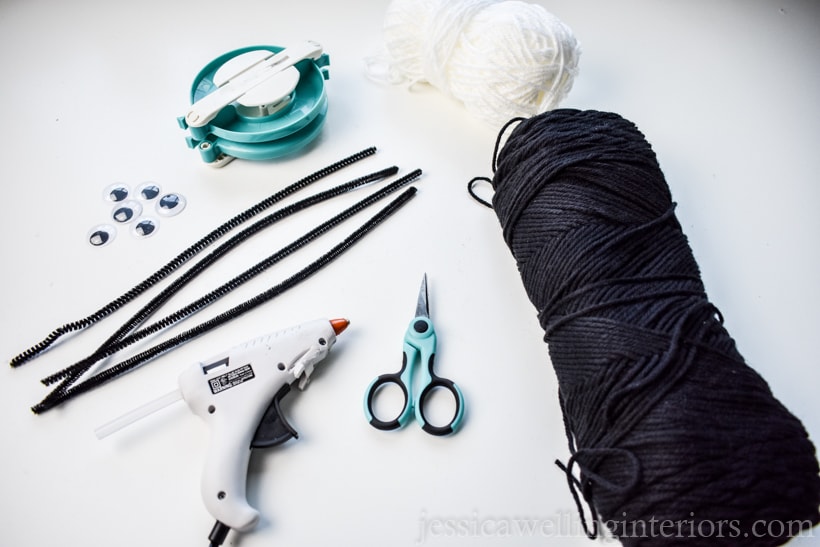 1. Open the Pom Pom Maker
Open one side of the pom pom maker.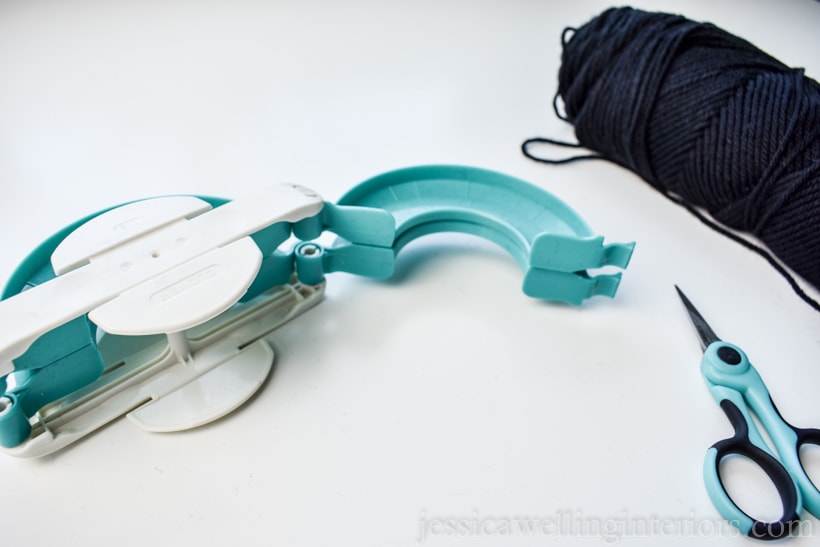 2. Wrap Yarn Around the First Side.
Start wrapping the yarn at one end, and continue until the whole side of the pom pom maker is covered. You'll probably need about 100 wraps if you're using the extra-large pom pom maker.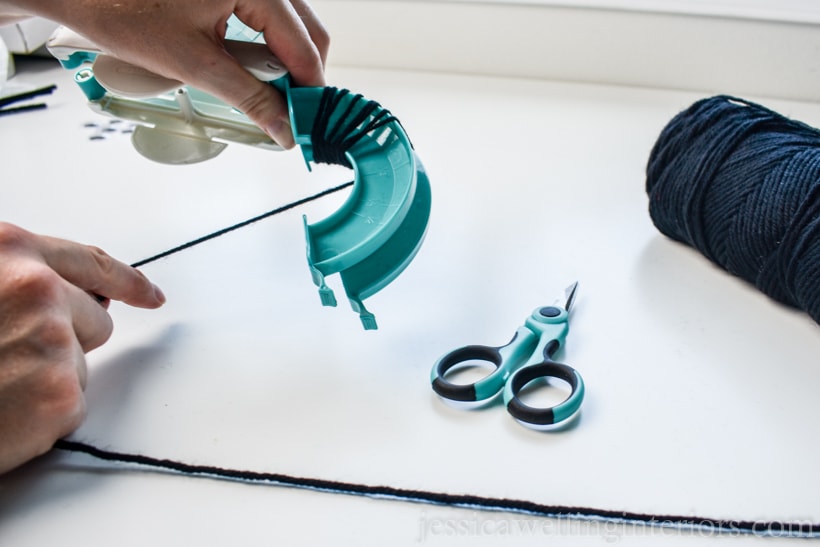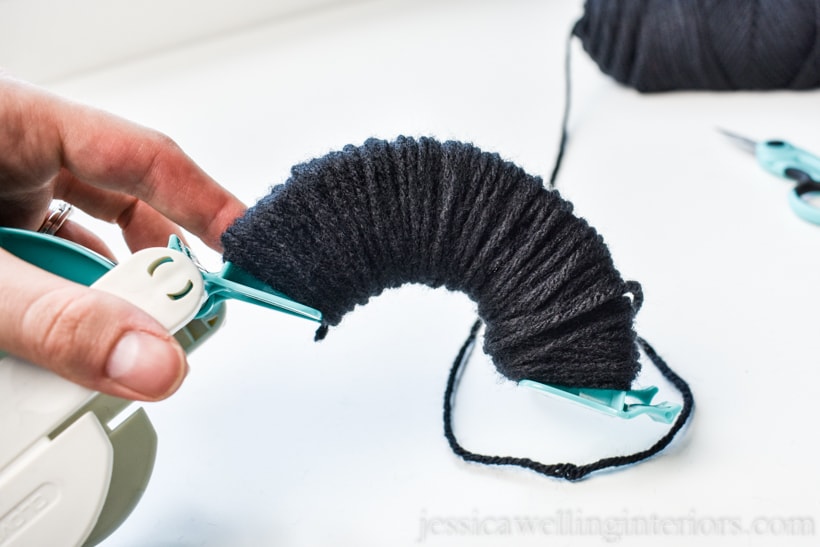 3. Close The First Side.
Once you're done wrapping yarn around the first side, close it.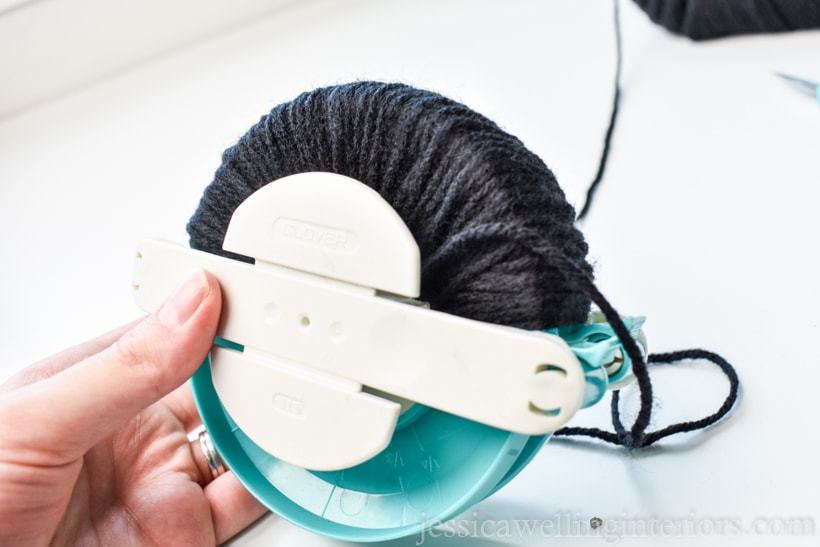 4. Wrap the 2nd Side With Yarn.
Open the other half of the pom pom maker and begin wrapping yarn. You'll want to have about the same number of wraps as you did on the other side. But I don't usually count.
Once you've covered the second side, close it.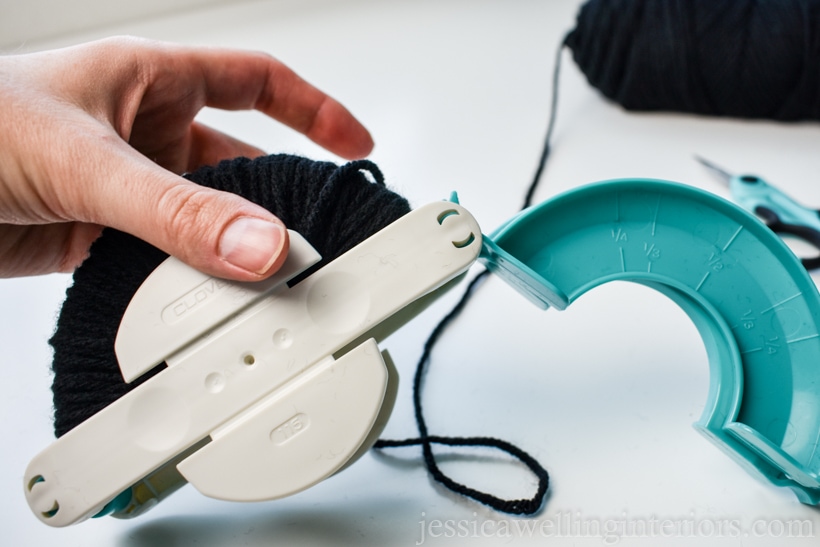 5. Cut the yarn.
Make sure the pom pom maker is completely closed. If you don't you'll end up with little pieces of yarn everywhere and no pom pom!
Take the craft scissors and carefully cut all the yarn along the groove between the two halves of the pom pom maker. Be sure to cut every piece of yarn.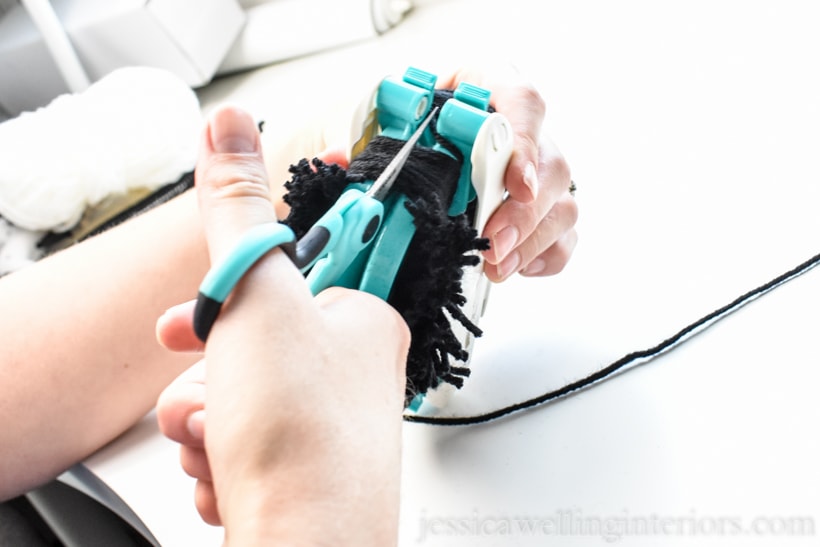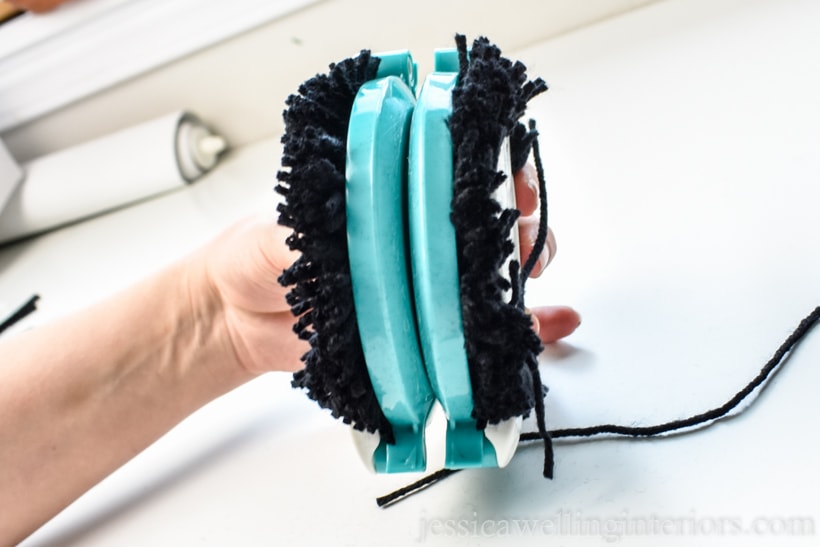 6. Tie the Pom Pom.
I'm using white yarn to tie the pom pom so it will look like the spiders are hanging down on silk threads. I'm making each piece of white yarn about two feet long for now.
Tie the white yarn in a single knot around the center of the pom pom by placing it in the groove. Pull it as tight as you can. Then tie a double-knot. This will hold the whole pom pom together, so it's important for it to be snug!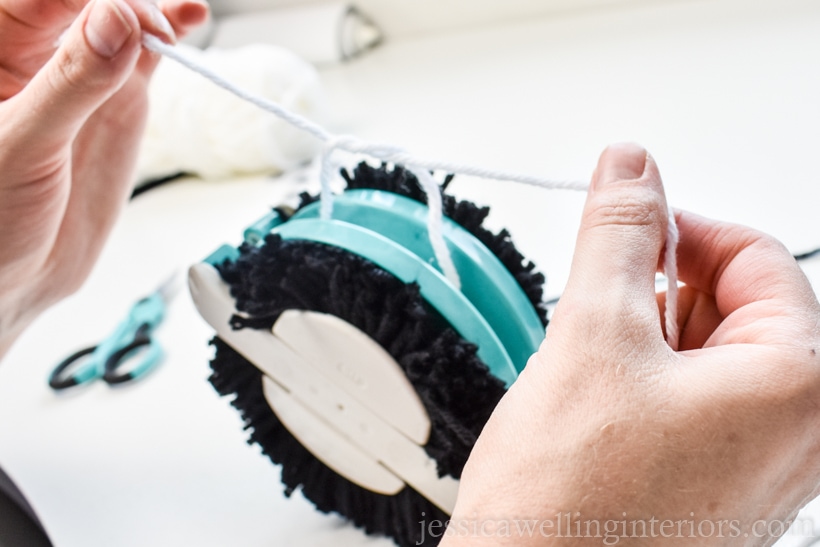 7. Open The Pom Pom Maker.
Open up one side, and then the other of the pom pom maker. The pull the two sides apart to release your pom pom.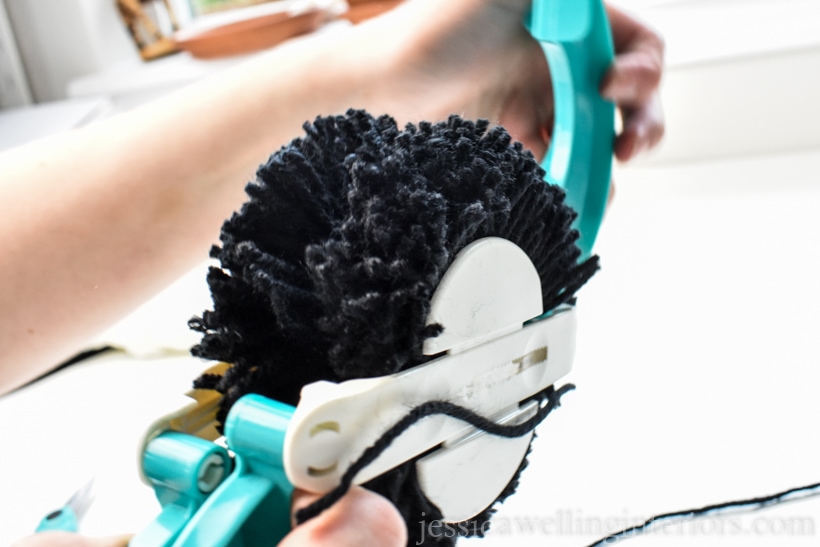 8.Trim The Pom Pom
I always use my craft scissors to trim any pieces of yarn that are longer than the others.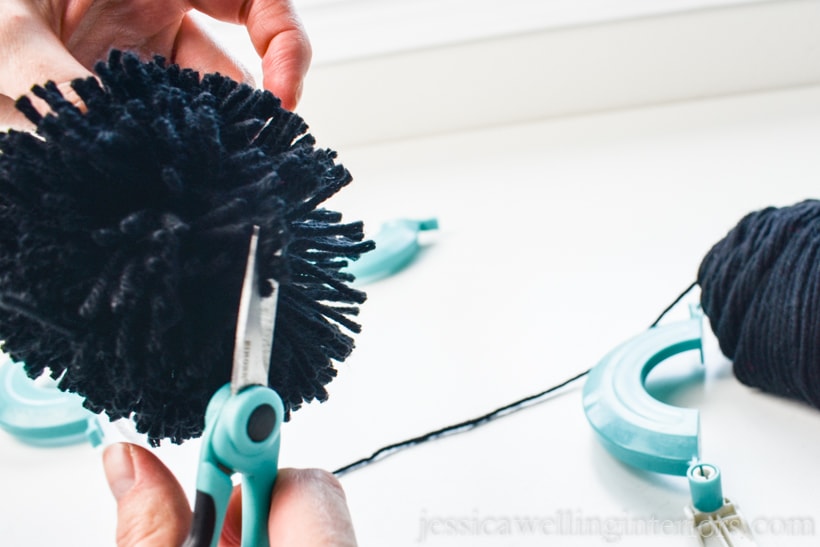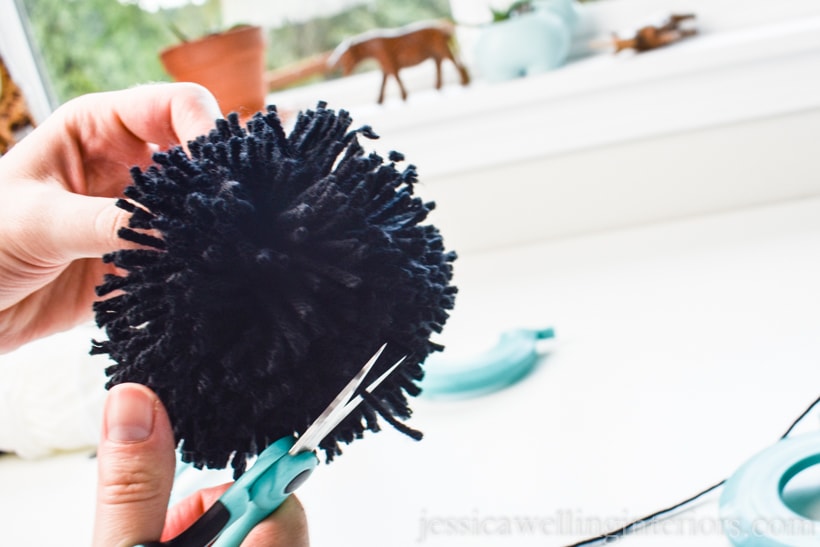 9. Twist and Shape the Spider Legs.
Take four pipe cleaners and line them up in your hands. Then find the center and twist them all together.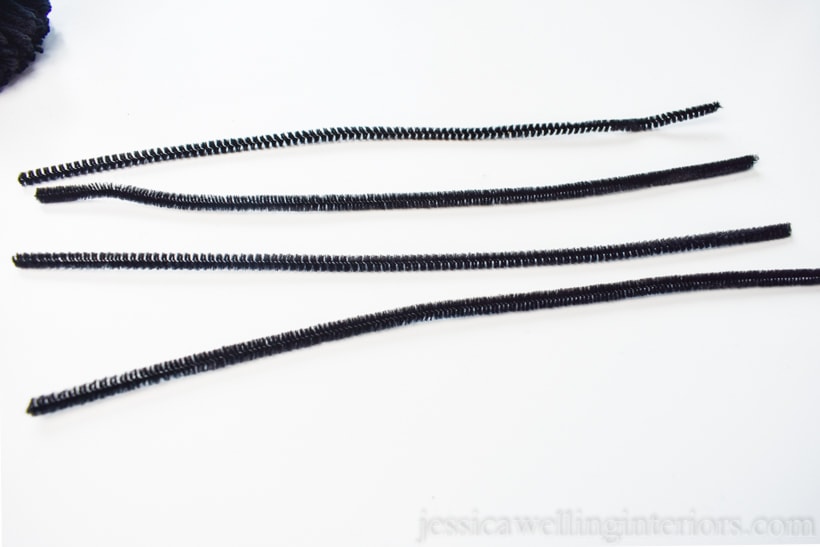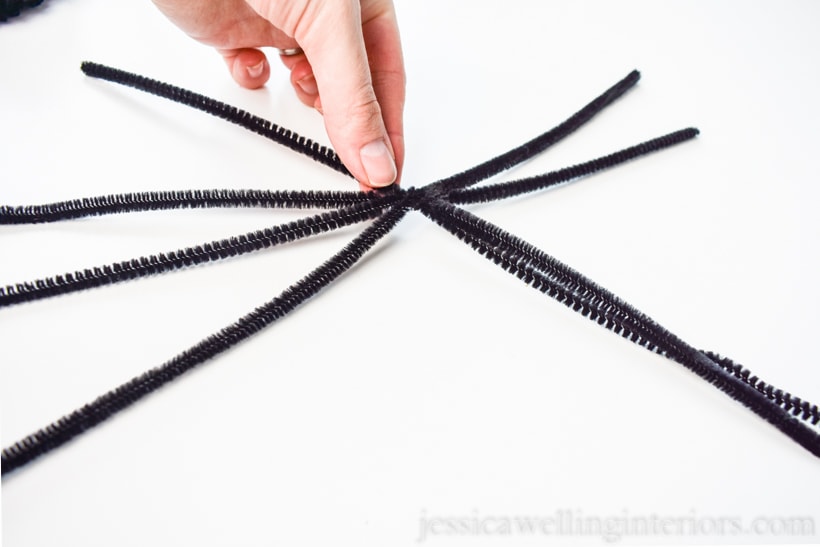 Bend the legs to that each leg has a "knee" and a "foot". They don't have to be perfect- that's what gives the spiders their charm!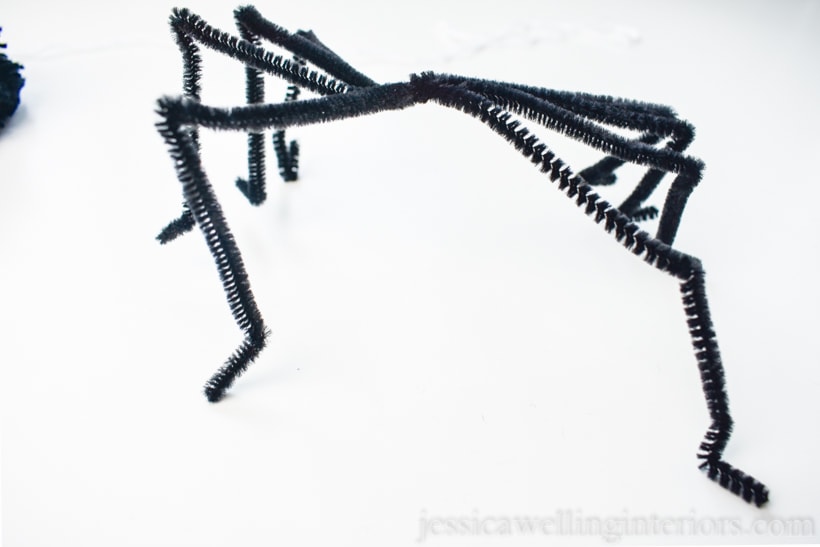 10. Attach The Spider Legs.
Turn the legs upside-down and apply a small bead of hot glue to the center where all the legs twist together.
Then stick it to the spider's back, just behind where the white yarn is attached.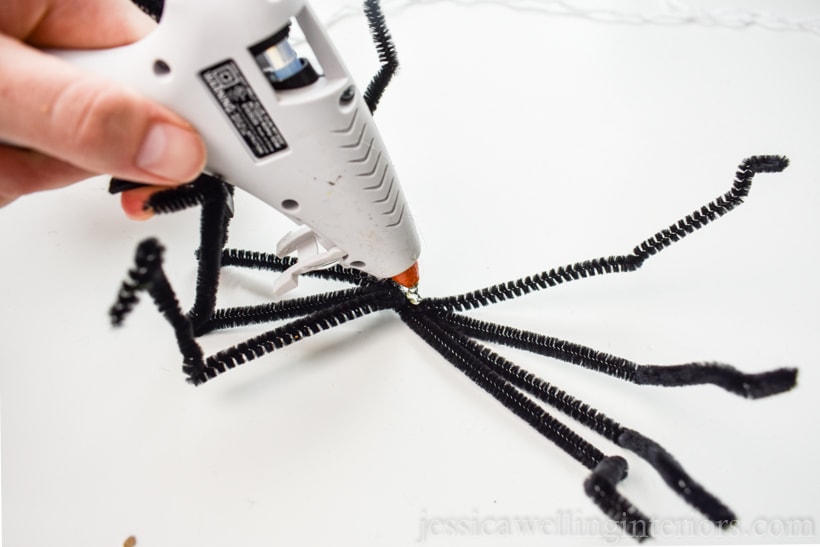 11. Attach the Eyes.
I used two big google eyes, since I want my spiders to be cute. But if you want them to be creepy, you could use eight smaller eyes.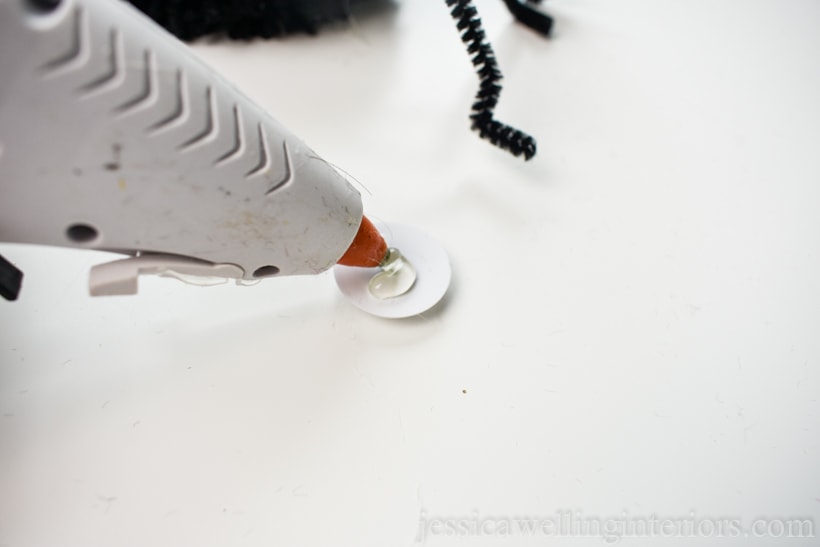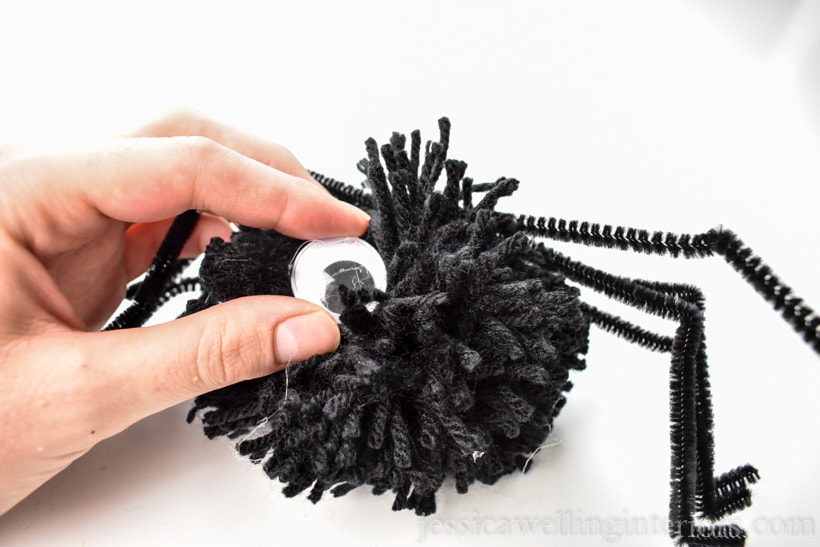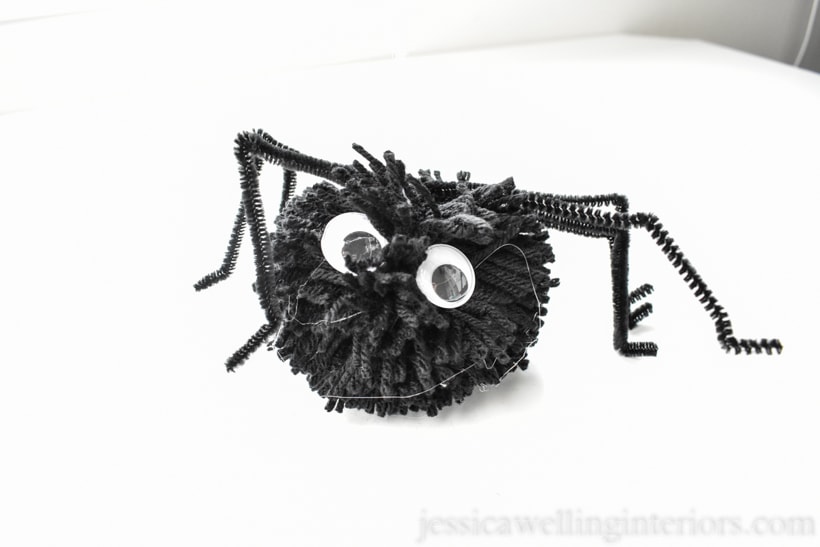 12. Attach Spiders to Garland.
You can use your spiders individually, or make several and attach them to a garland. If you want to make a spider pom pom garland, cut a long piece of the white yarn.
Then tie and double-knot each spider's thread to the main line. I chose to hang my spiders at different heights.
And that's it, you're done! Didn't these turn out cute???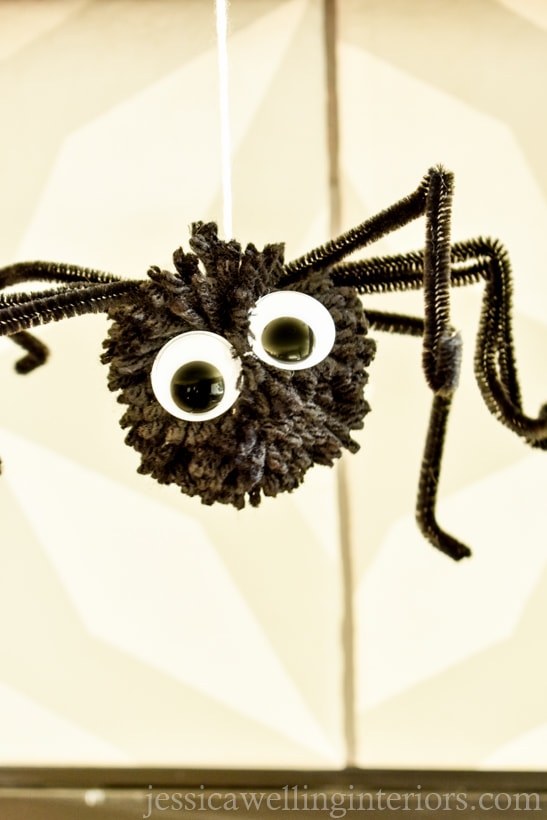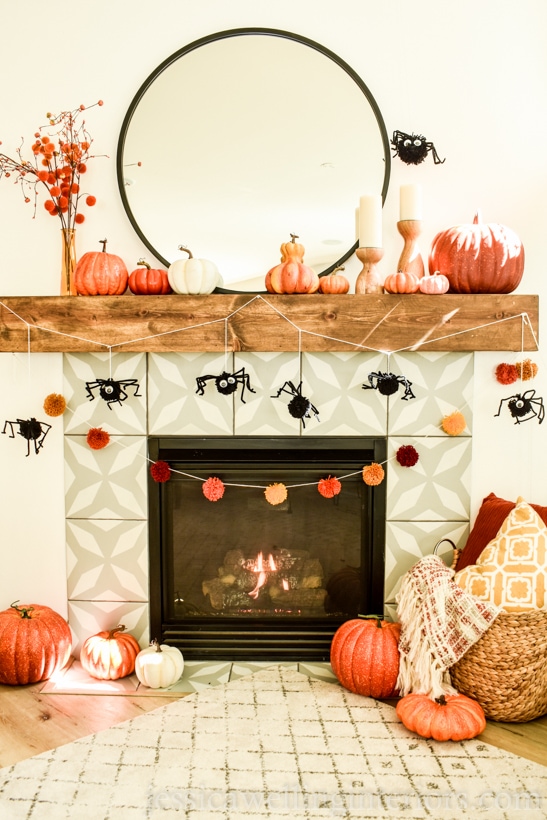 More Fun Halloween Decor Ideas…
50 Cheap & Fun Halloween Pillow & Pillow Covers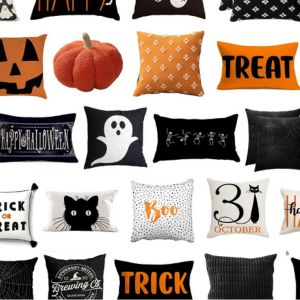 Now check out these great DIY Halloween decor ideas from my blogger friends! If you want to pin one of their images, please click over to their website and pin from there!
DIY Halloween Decorations from my friend Kippi at Home. Isn't this sign fun?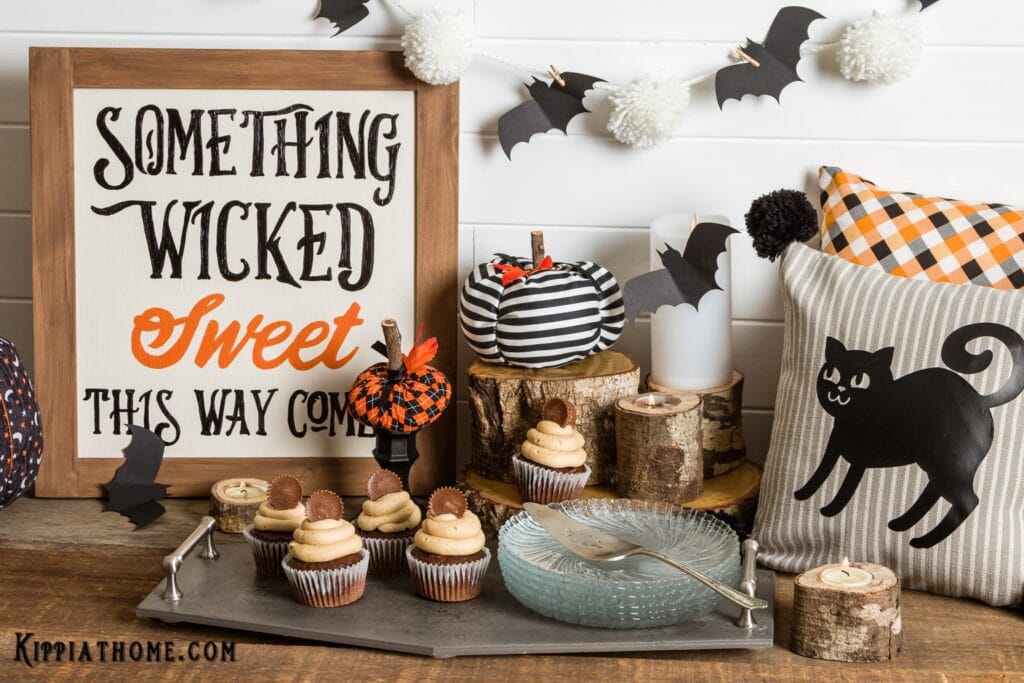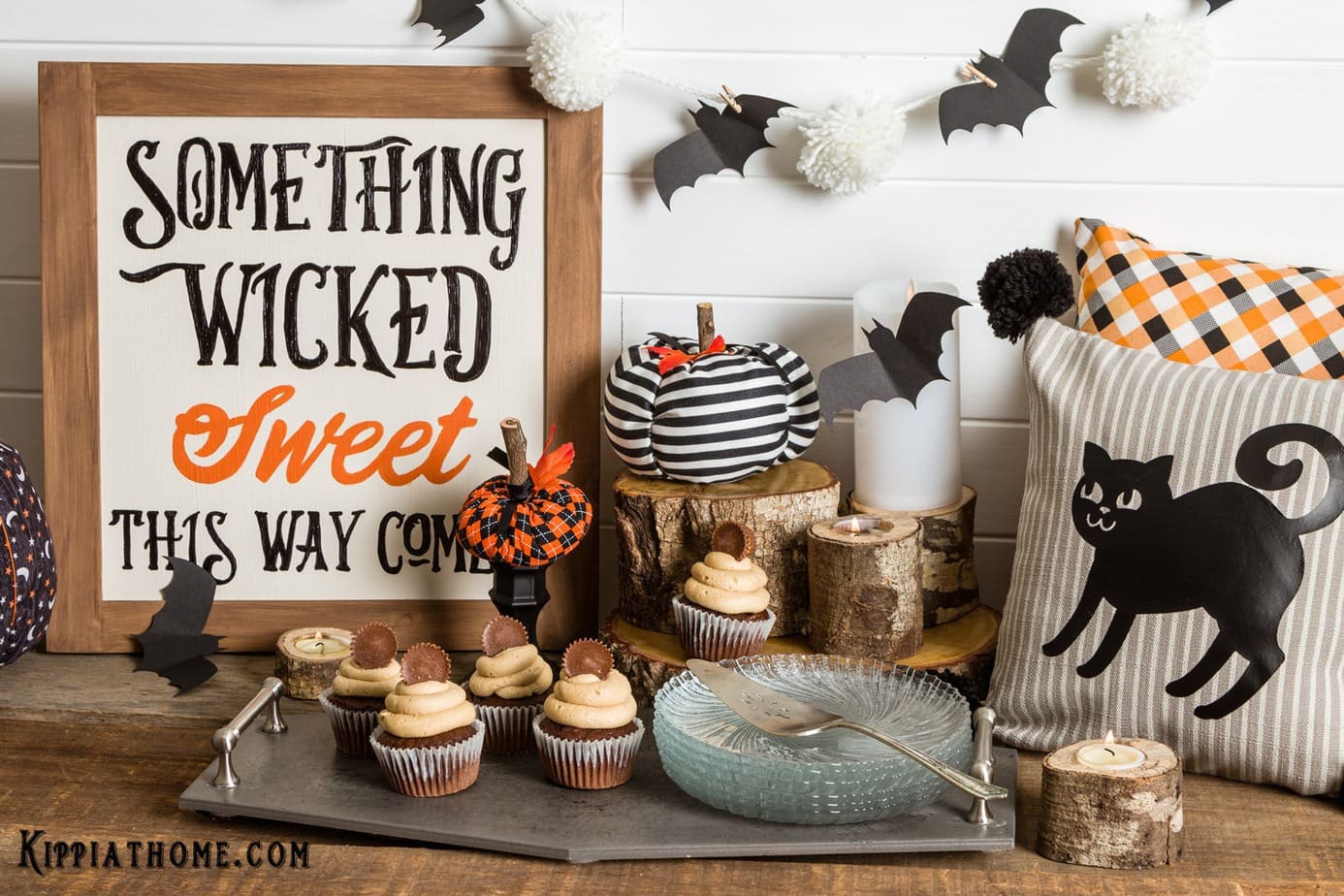 I love this simple idea for DIY no-sew Halloween treat bags from Lia at Southern Yankee DIY!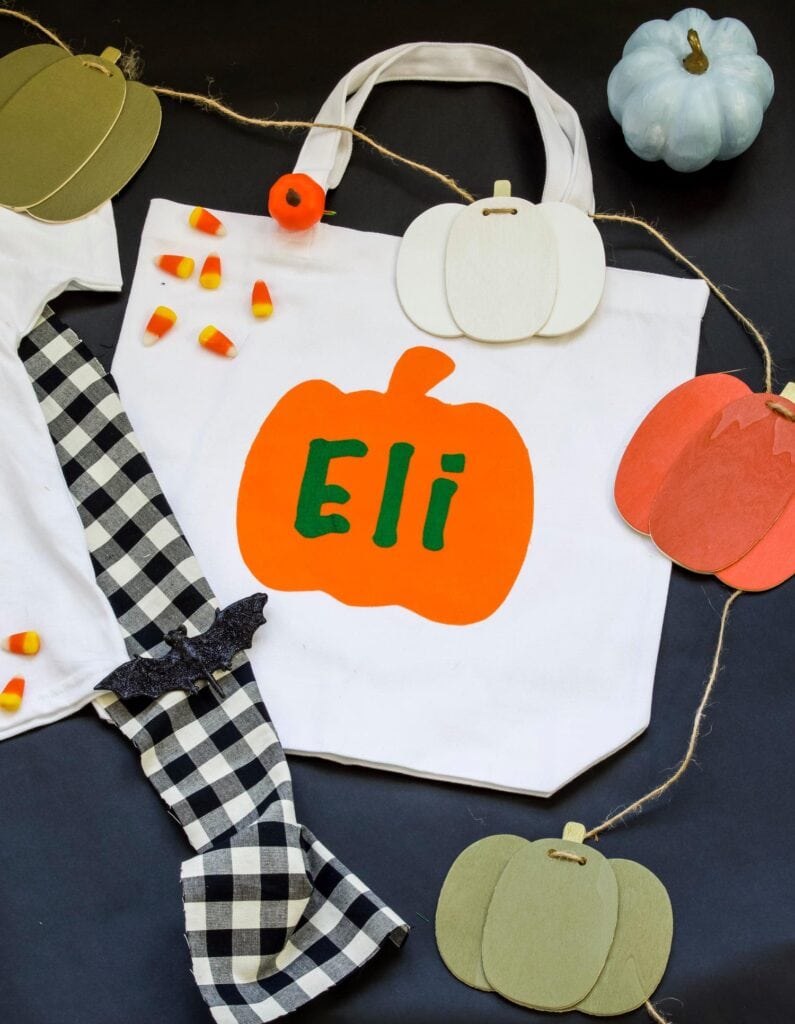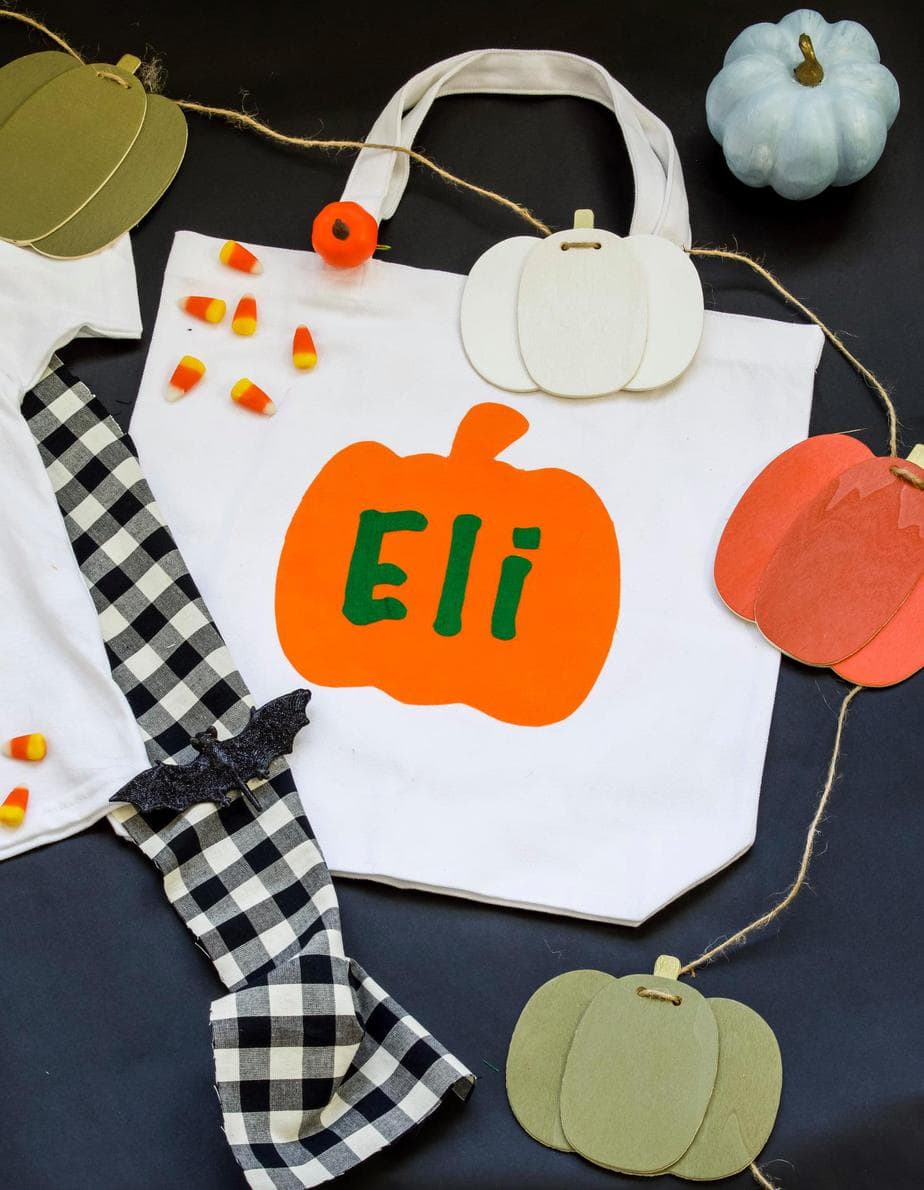 Check out this spooky DIY spell book from Agnes at Just That Perfect Piece!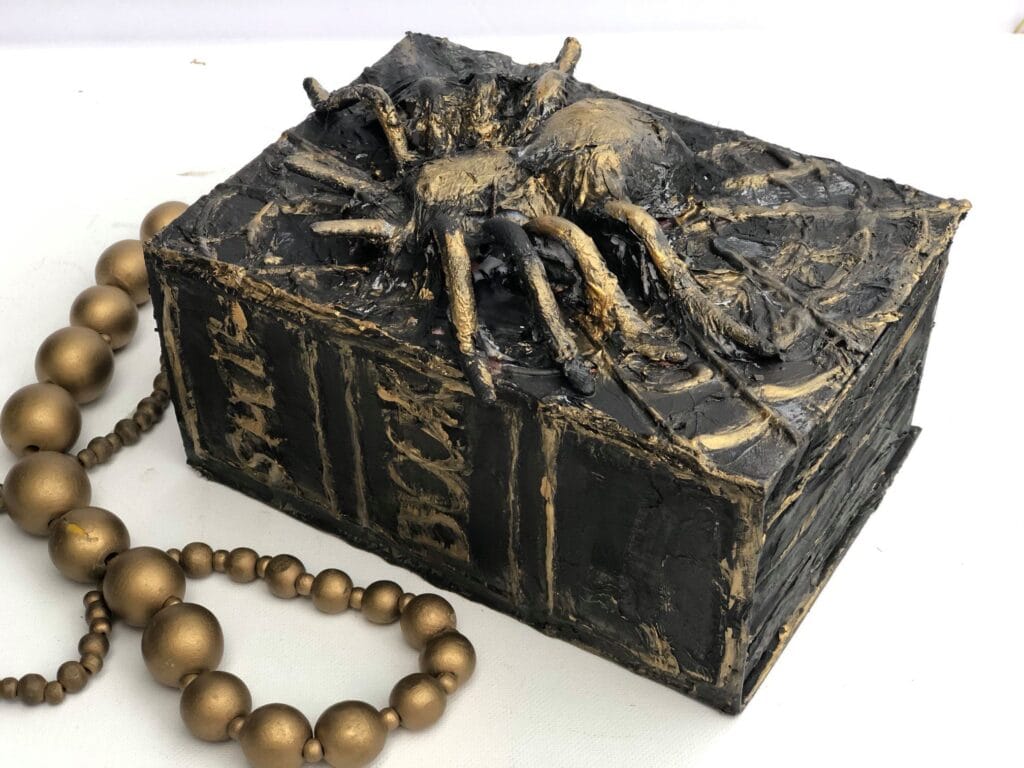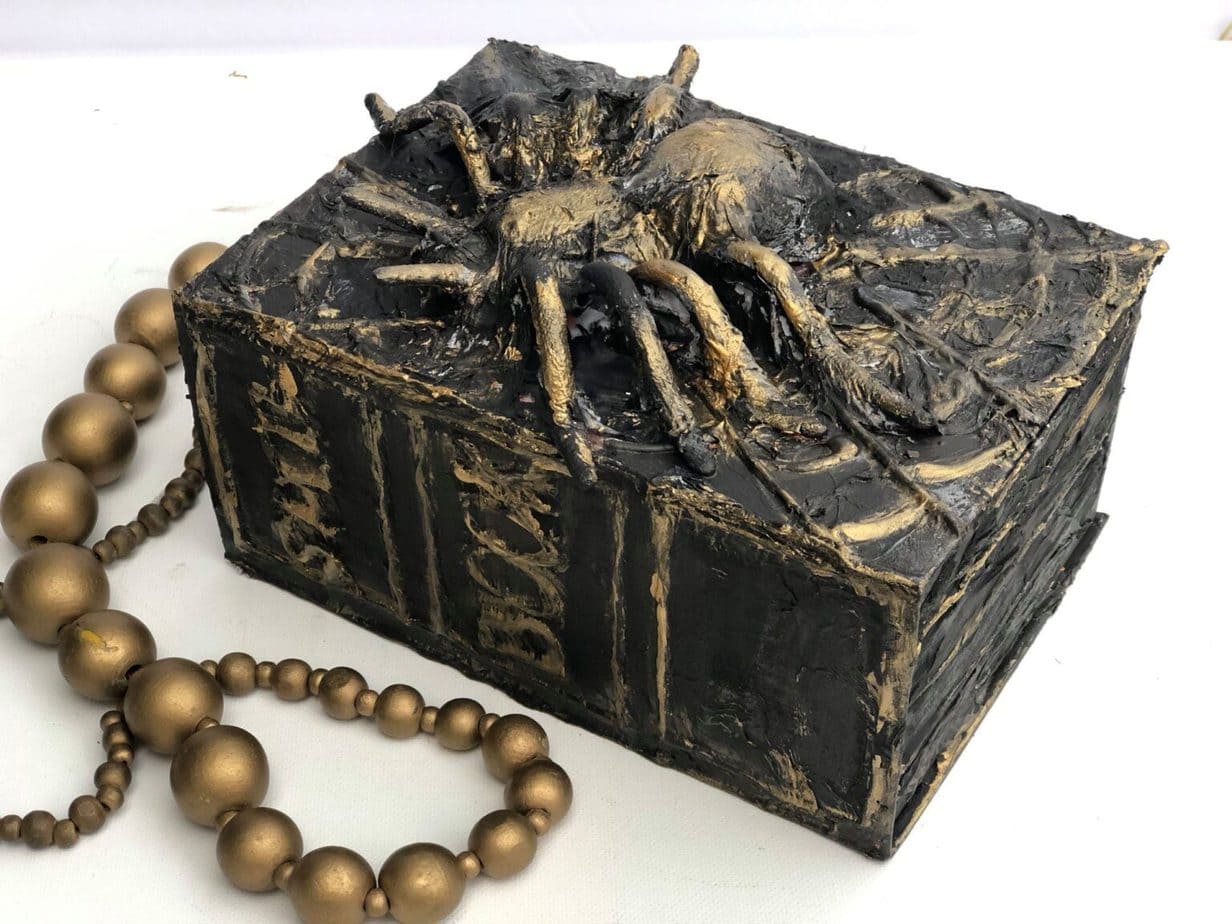 Isn't this unicorn pumpkin from Olivia O'hern fun?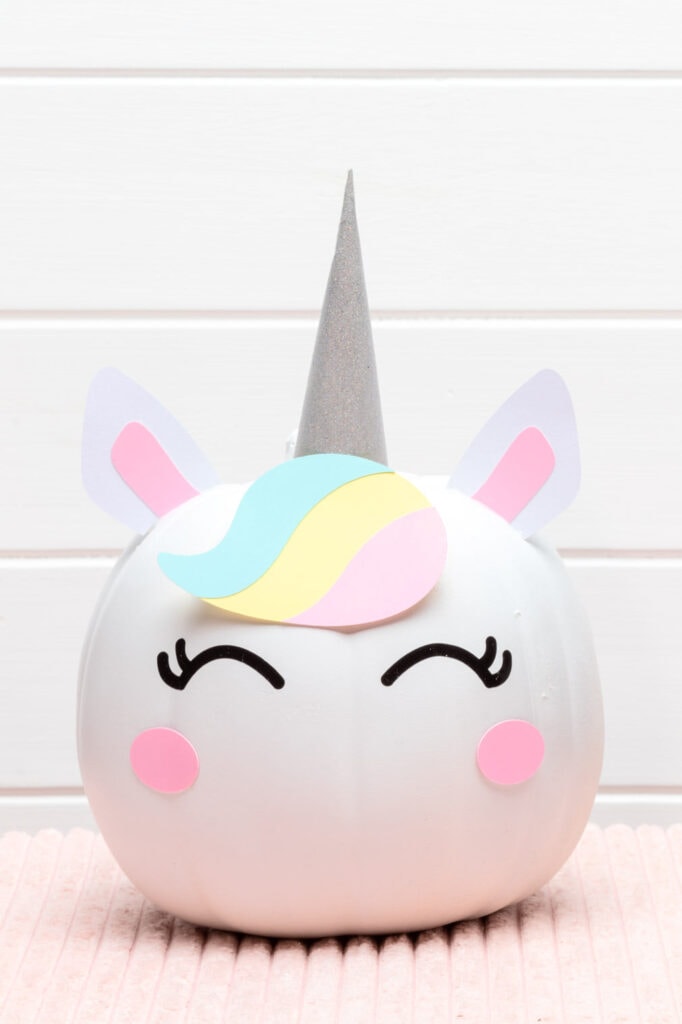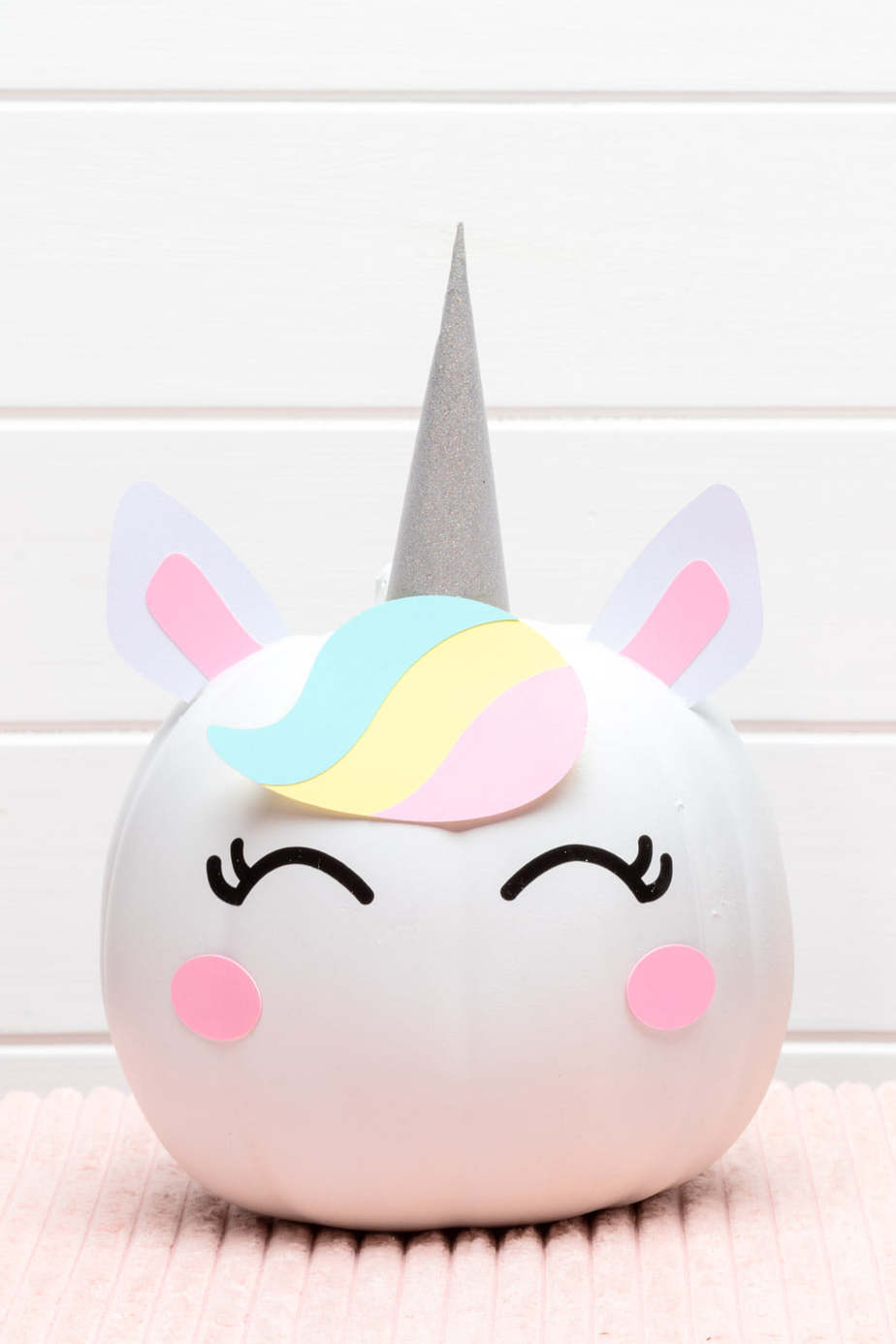 These fun DIY Halloween Pillow Covers from Kristen at Tribe of Burton.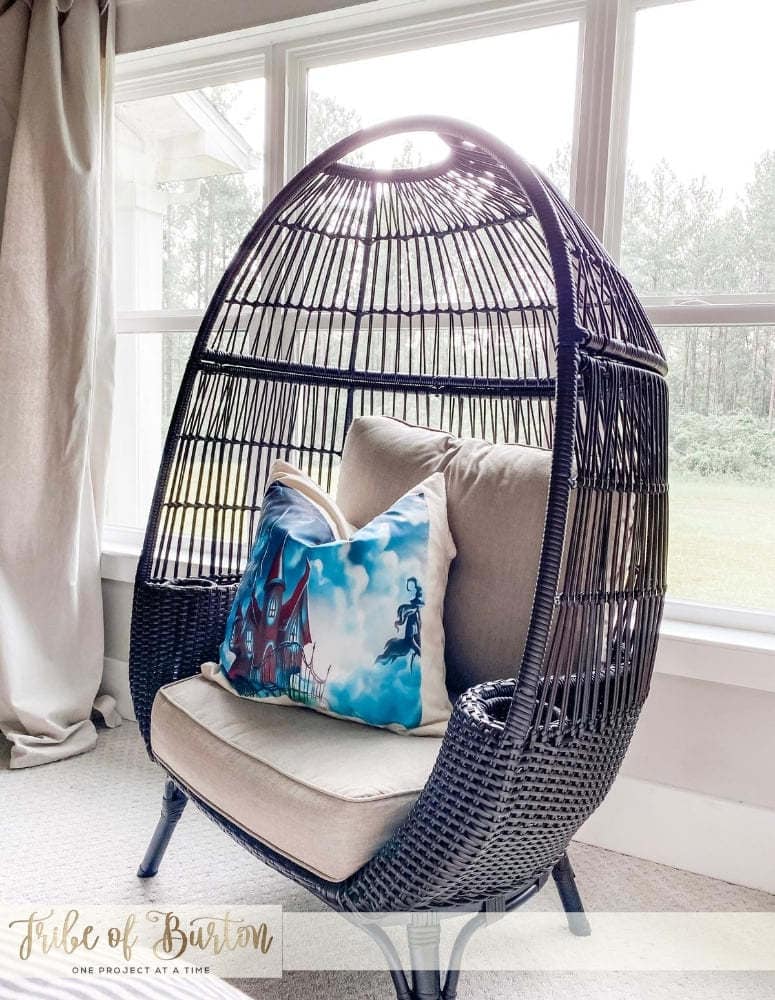 Spooky DIY Halloween Decorations from Rebecca at Zucchini Sisters.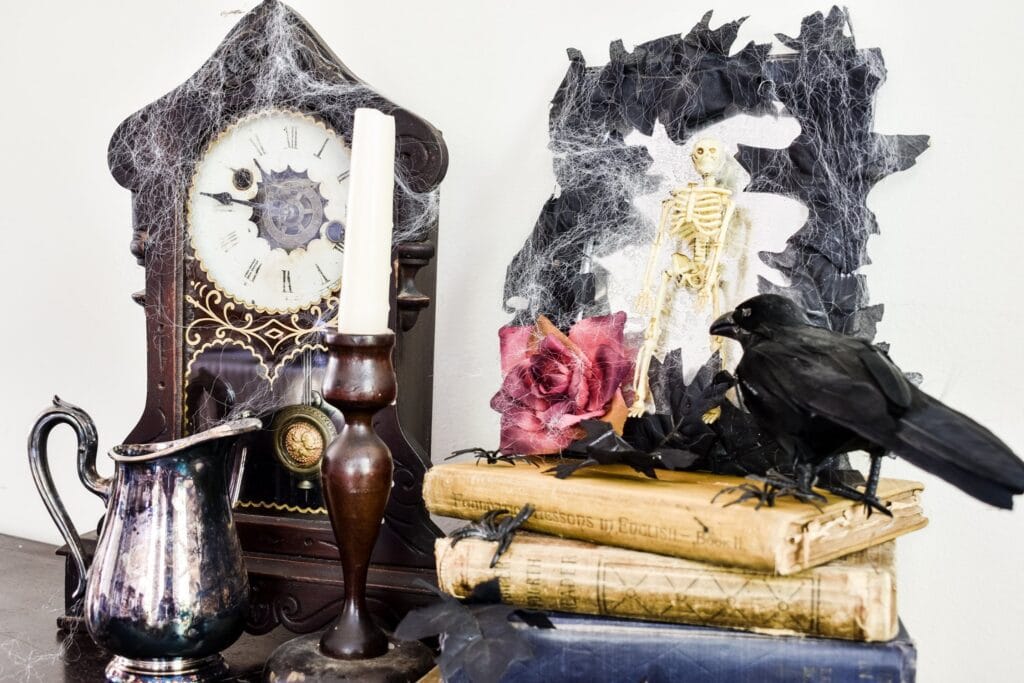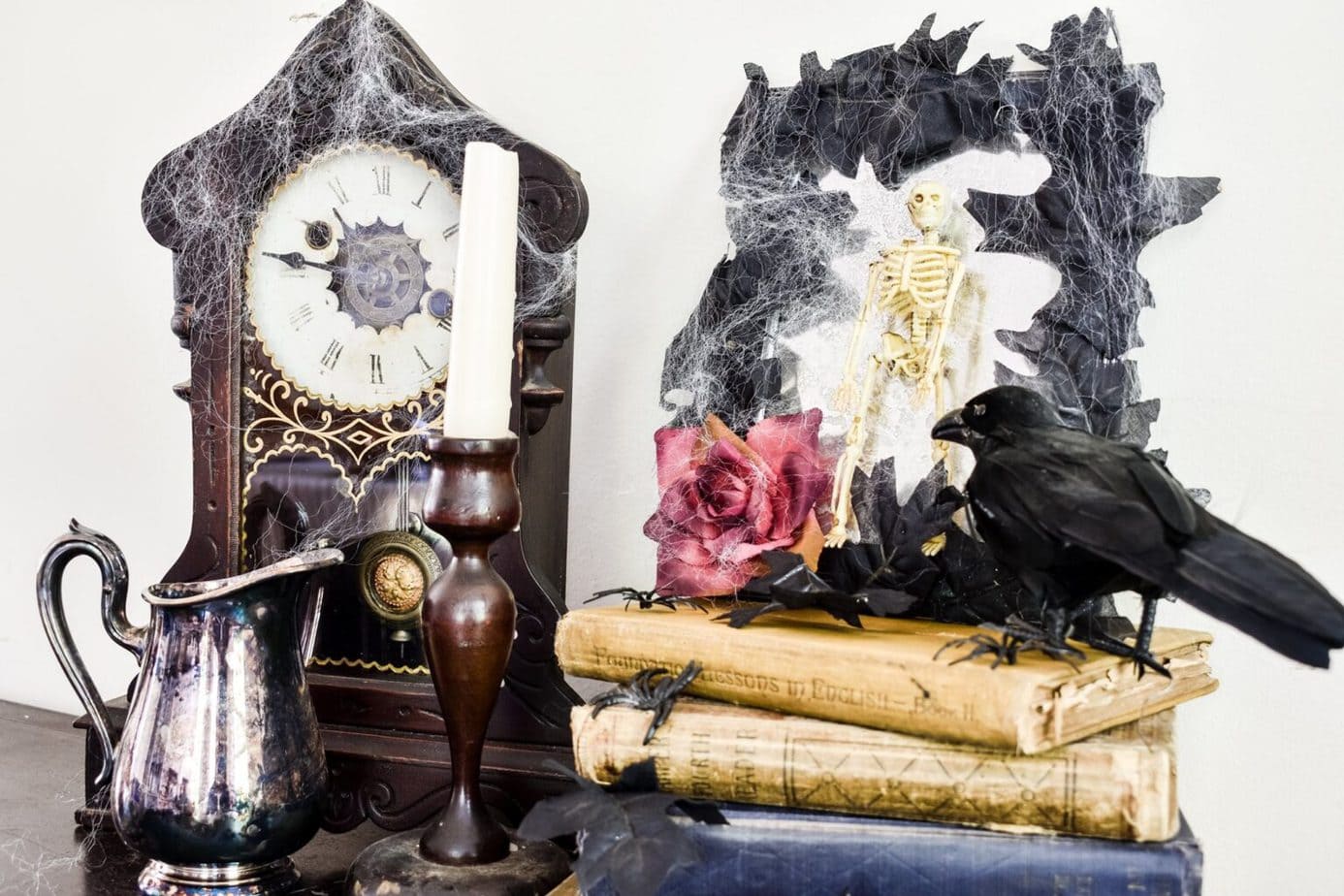 These pretty Halloween Outdoor Decorations from Chas' Crazy Creations.