25 Modern Moroccan Tile Stencils
These gorgeous Moroccan pattern tile stencils are perfect for tile or cement floors, walls, fireplaces, backsplashes, fabric, and more!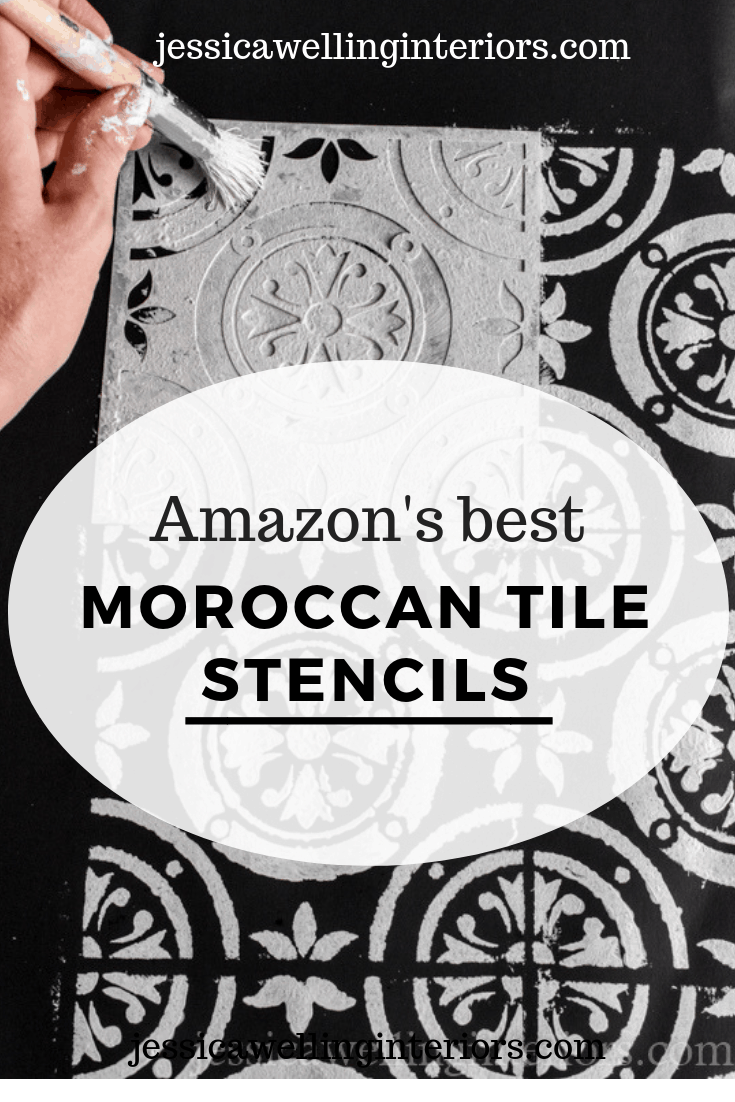 I'm currently obsessed with cement tile for fireplaces, kitchen backsplashes, floors, and more. But sometimes re-tiling isn't in the cards. The solution? Paint and stencil the tiles, of course! You can see my in-depth tutorial here. I'm also loving these patterns for stenciling fabric. I just used some to stencil outdoor throw pillows for my firepit area makeover (photos coming soon!)
Since I've done a bit of tile stencil shopping over the last few months, I figured I might as well share a list of my favorites. These can also be used for other projects like concrete floors, front porches, accent walls, and more.
A couple of notes before we get started…
The more intricate the pattern, the longer the process will take. There will inevitably be touch-up work with a small brush after stenciling, so just keep that in mind.
The size of the stencil needs to match the size of your tile- or be pretty close. You can also do a smaller stencil and repeat it four times per tile. Just remember this is a lot trickier and more time-consuming than a single stencil per tile. Most of the patterns come in multiple sizes.
Use THIS PRIMER on your tiles before you paint them. It's the secret sauce!
You can always change the colors
Remember that you can always tone down a really bold pattern or make something more vibrant with different color choices. I like to get a piece of cardboard and do some experimenting before I get started. As you can see, one stencil can have many very different looks!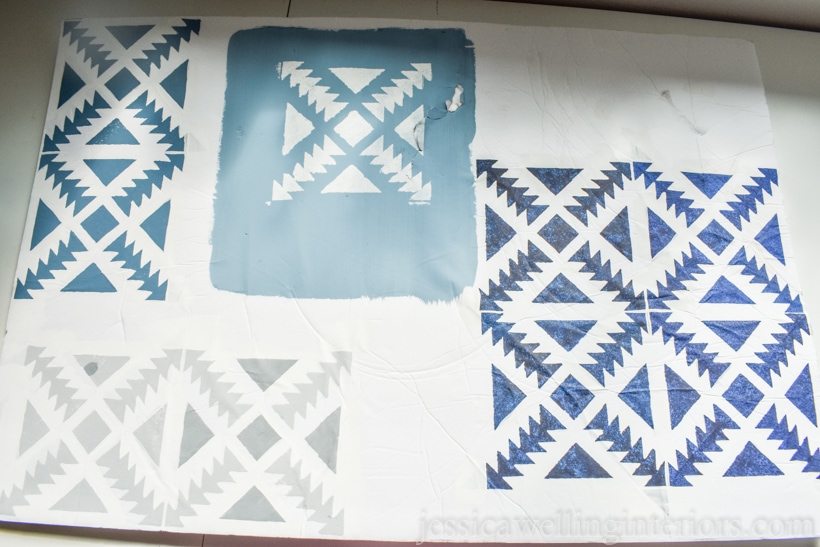 1. Jewel Tile Stencil
Isn't this Jewel tile stencil gorgeous? One of these days I'm going to try it out!
I used the 12″x12″ size for my recent fireplace makeover, and I love love love how it turned out! This is a great pattern for beginners because it doesn't have a ton of detail.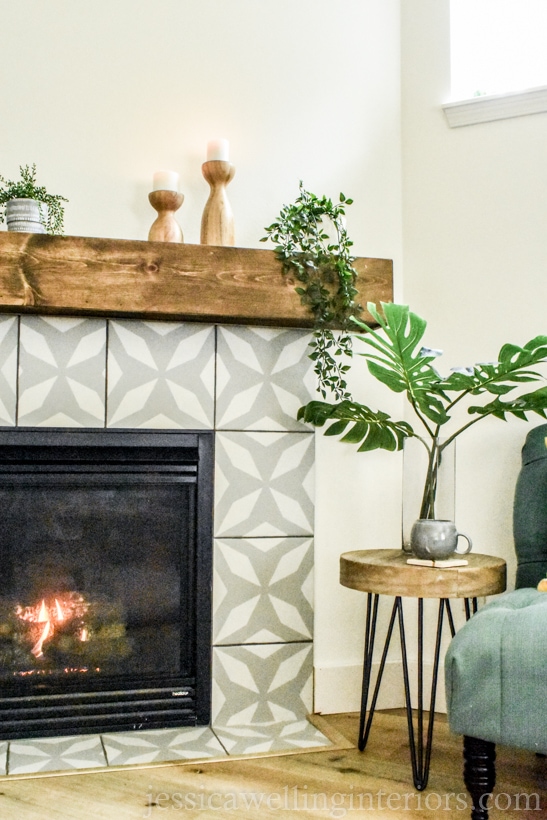 3. MOdern geometric tile stencil, by stencilslab
4. Amalfi, by cutting edge stencils
5. AZTEC, by cutting edge stencils
I'm in the process of painting a client's fireplace tile with this stencil. She chose the 6″x6″, and we're going to repeat it 4 times per 13″x13″ tile. Photos of the finished product coming soon! As you can see from this test board, you can make this pattern subtle or very bold, depending on your color choices!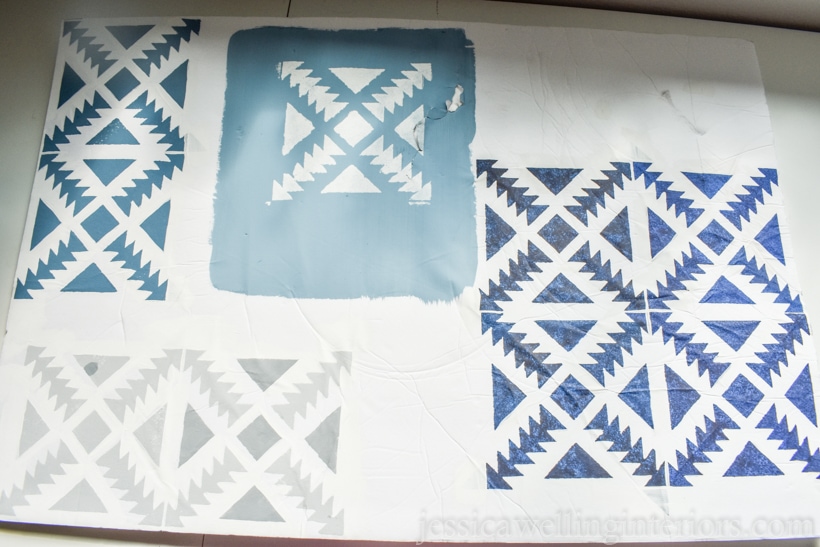 6. Moroccan, by J Boutique Stencils
This set only comes in 6″x6″, but it includes several great options!
8. Mandala stencils
I love these patterns. They also only come in 8″x8″. I kind of want to get these just for fun!
9. Stencil pack, by baidsy
I just ordered these and used them on fabric for outdoor throw pillow covers. And then I was having so much fun that I did a throw pillow for my little girls' room makeover too! These multi-packs are perfect for crafts and furniture-painting projects. Next, I'm planning to stencil the top of an old outdoor table.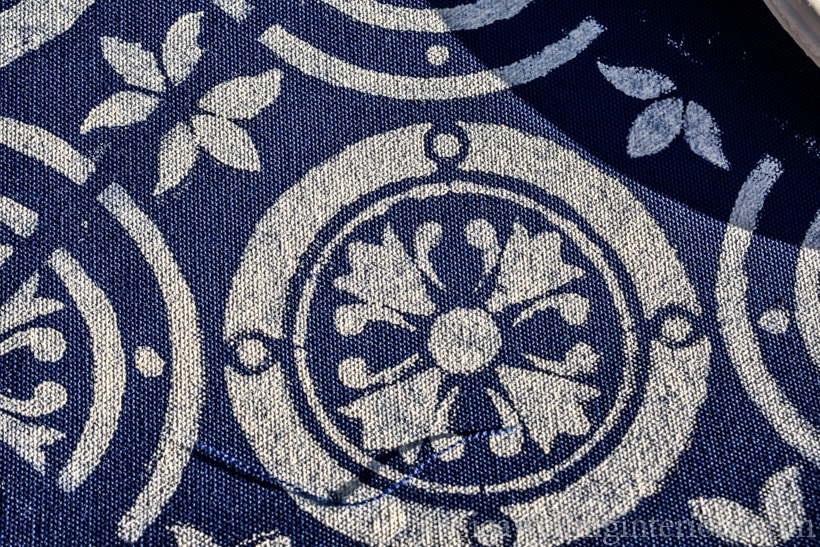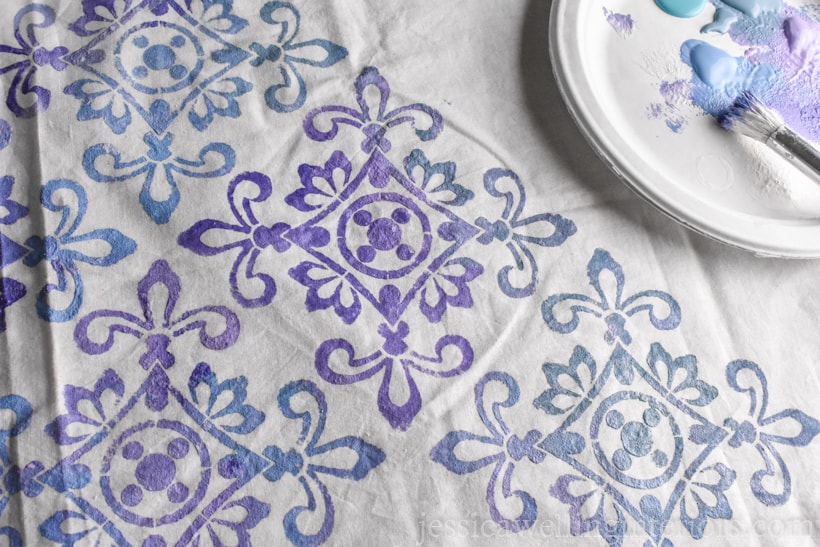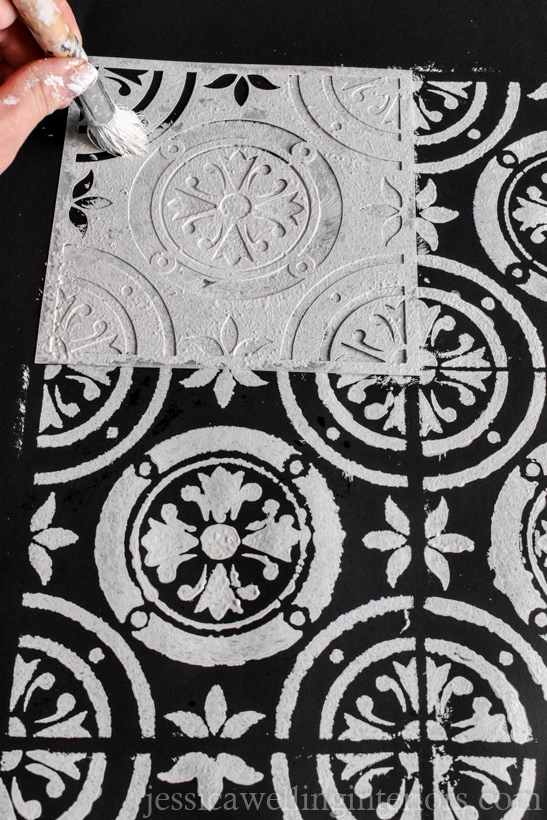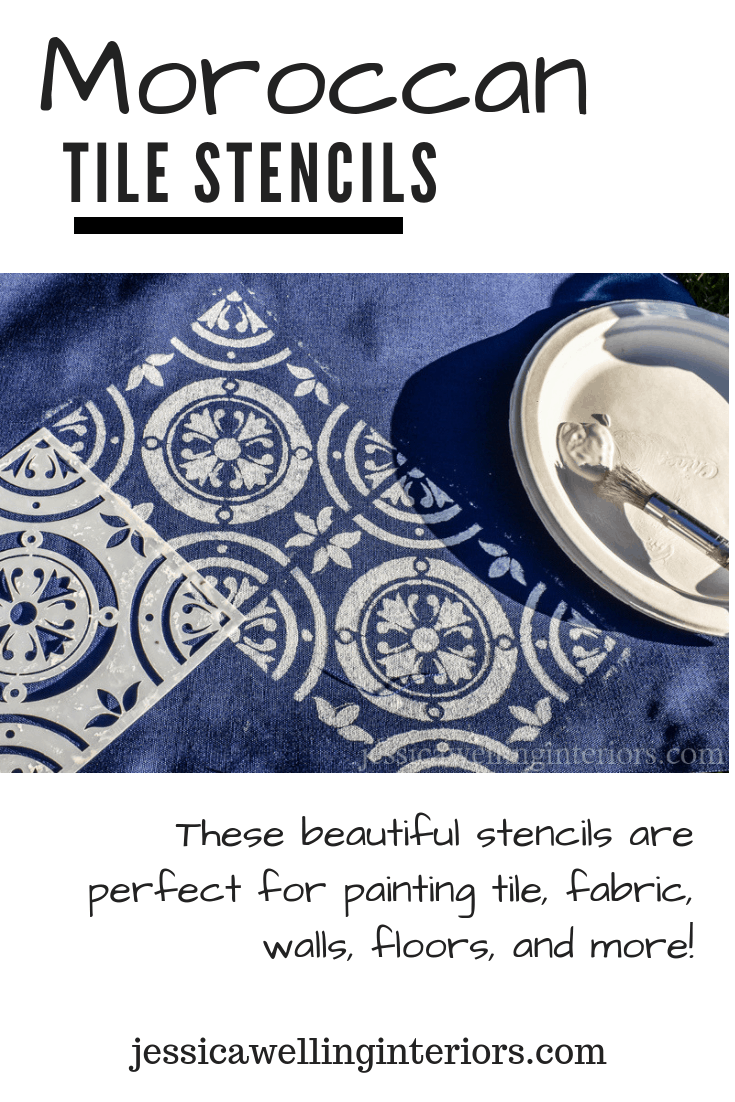 more easy paint ideas…
DIY Faux Cement Tile Fireplace Makeover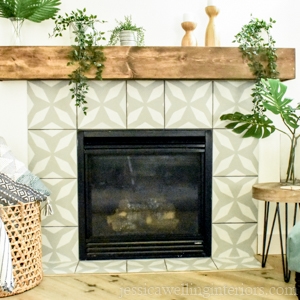 Turn Dollar Store Pots into Modern Indoor Planters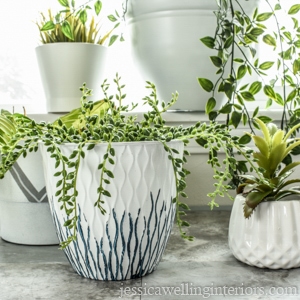 Potato Stamp Tea Towels: Easy DIY Gifts