8 Pom Pom Christmas Gift Wrapping Ideas
These super-fun gift wrapping ideas use easy DIY pom poms in place of bows. These are perfect for Christmas gifts, birthdays, baby gifts, and more!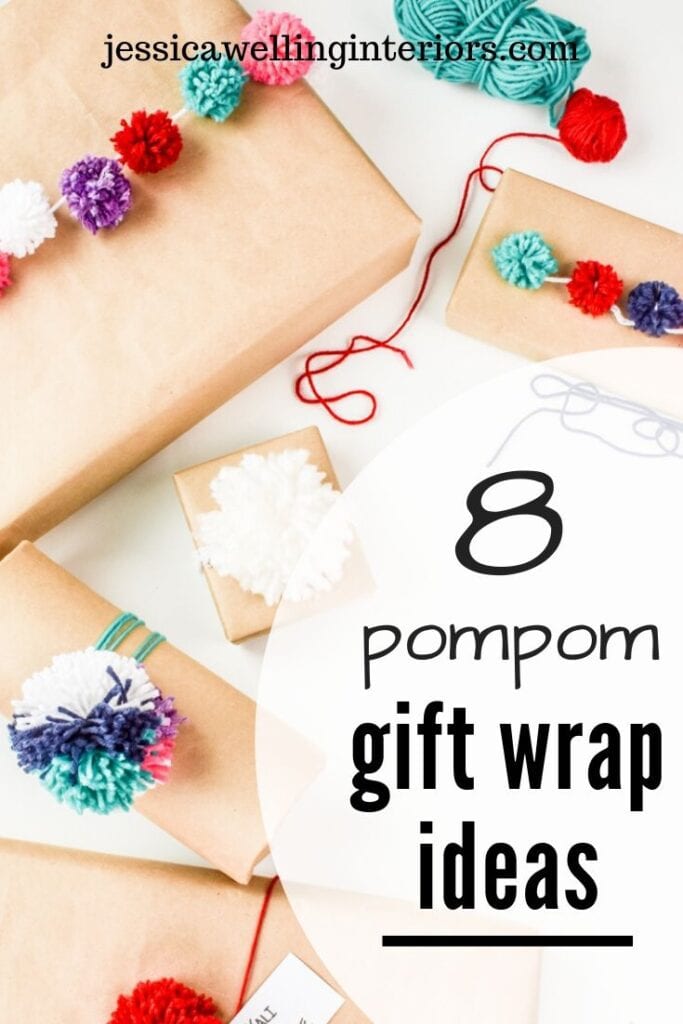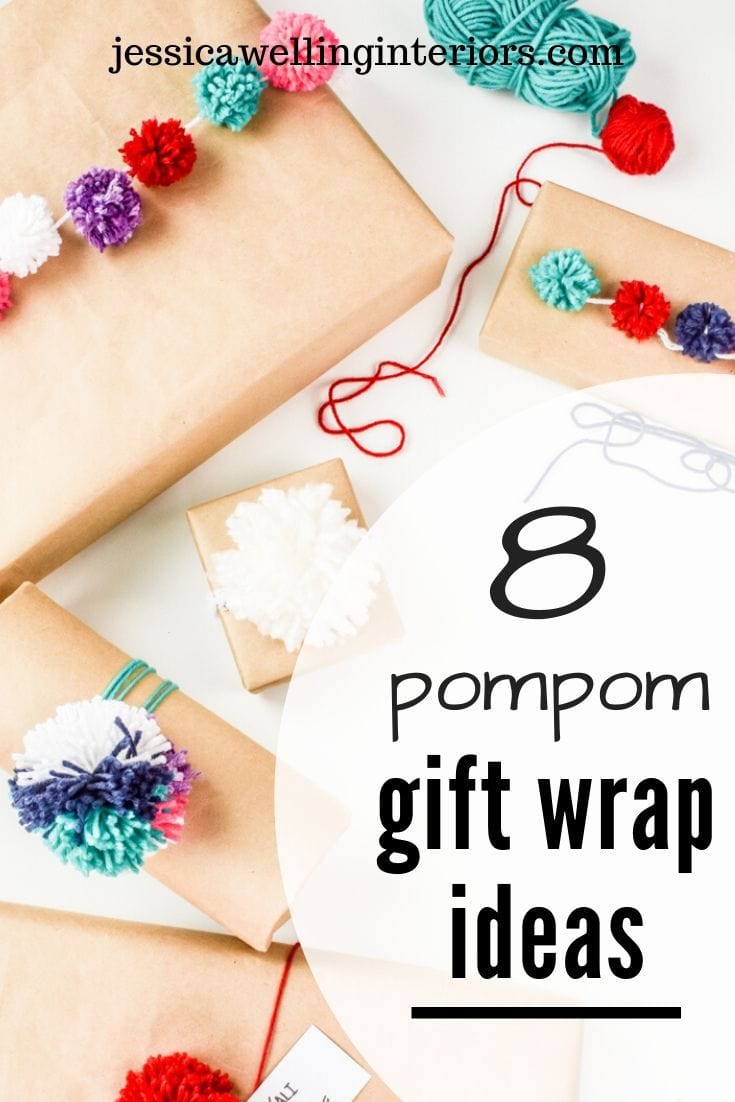 Hello! This year, I'm feeding my pompom obsession by using them to wrap Christmas gifts… and these ideas aren't just for Christmas- they would be great for birthdays, baby showers, whatever!
Here's What You'll Need: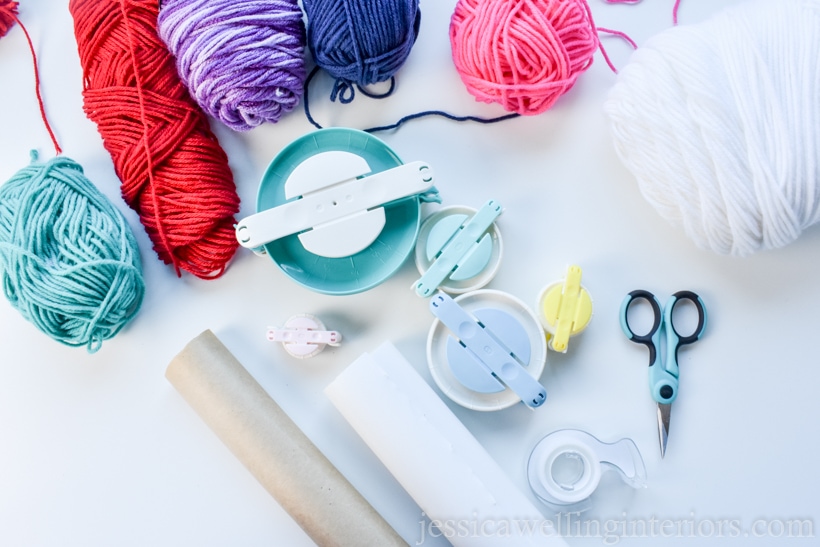 How To Make A Pom Pom
Hop on over to this post to learn how to make a basic pom pom.
Pom Pom Gift Wrapping Ideas
Giant Pom Pom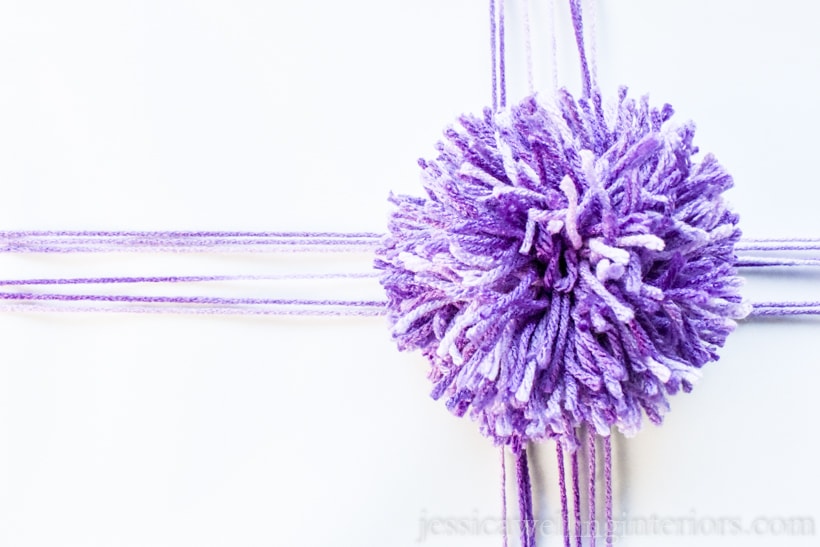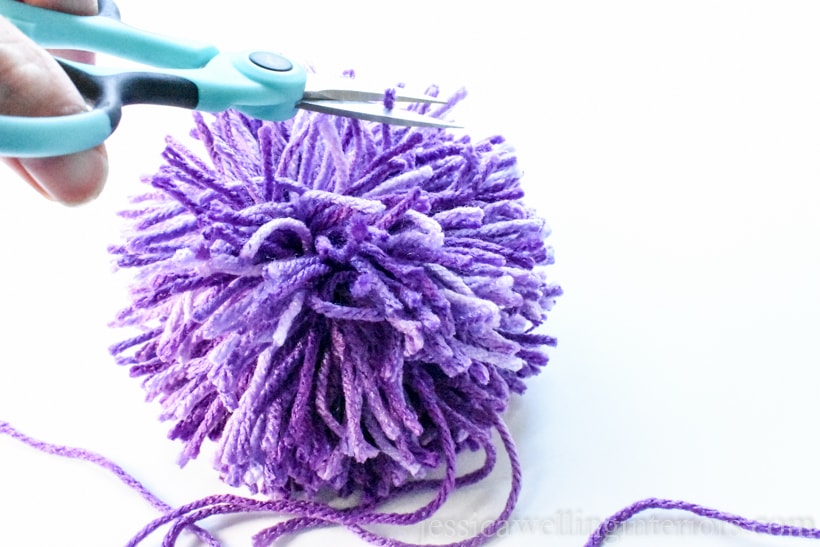 Make a giant pom pom and trim it. Wrap coordinating yarn around the package several times, and use the glue gun to attach the pom to the center of the wrapped yarn.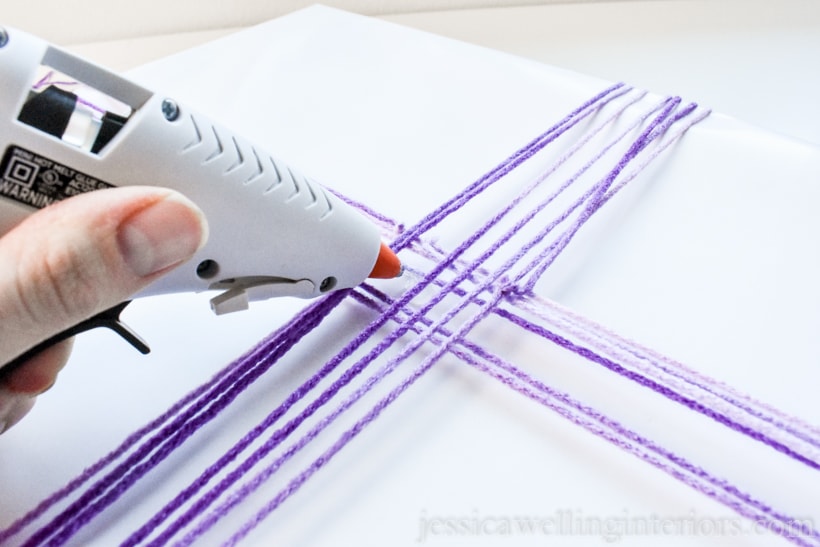 Mini Pom Pom Garland
Isn't this cute? To make a pom pom garland, use a single piece of yarn to tie the poms. Then glue the strip to the top of your package.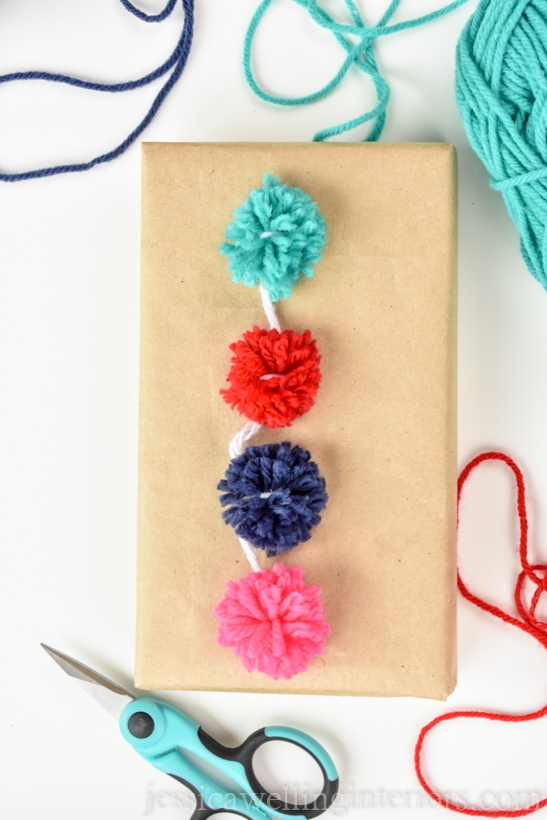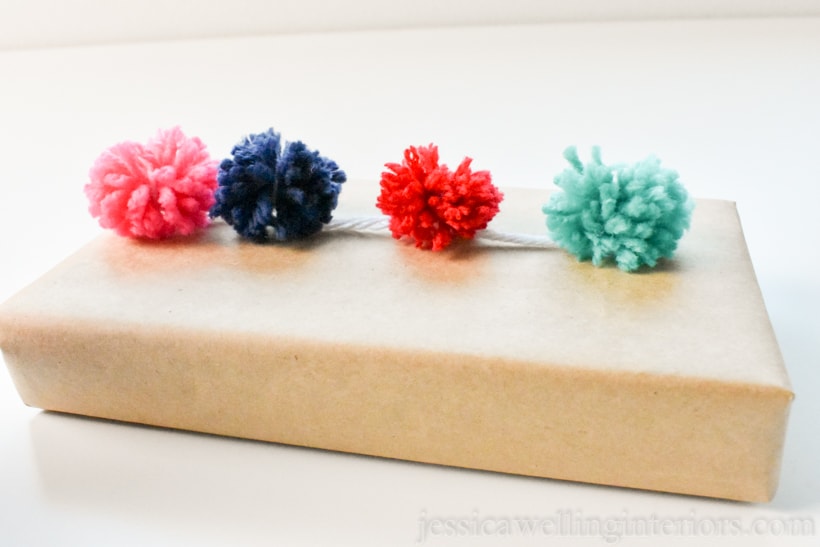 Pom Pom Bunch
Make several pom poms of different sizes- they could be different colors too. Wrap the yarn around the package, and glue the poms to the top in a bunch.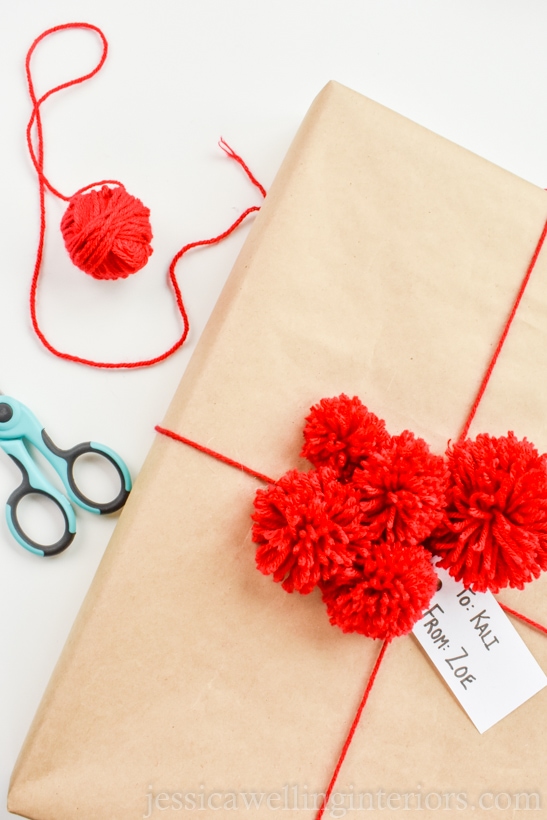 Single Pom Pom
For this one, you can forgo the glue gun. Just use a longer piece of yarn to tie the center of your pom pom and tie the yarn around the wrapped gift.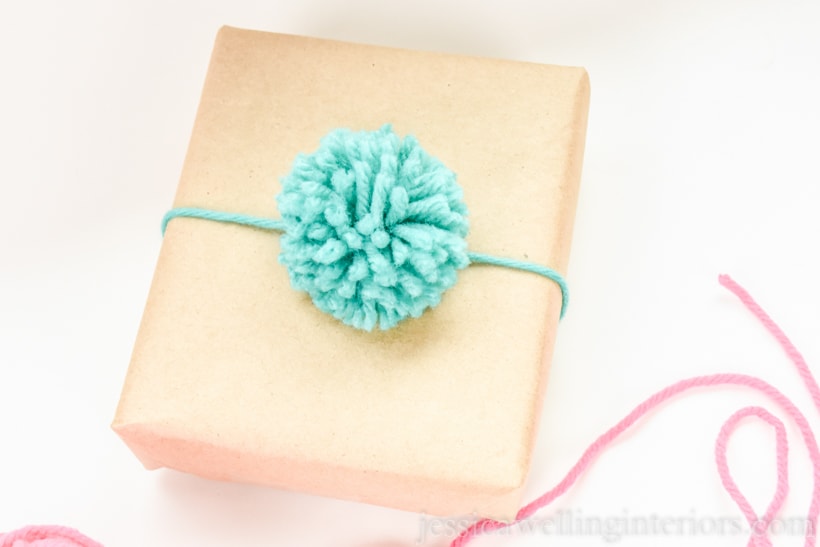 Double Pom Poms
Same as above, just use two pom poms instead of one!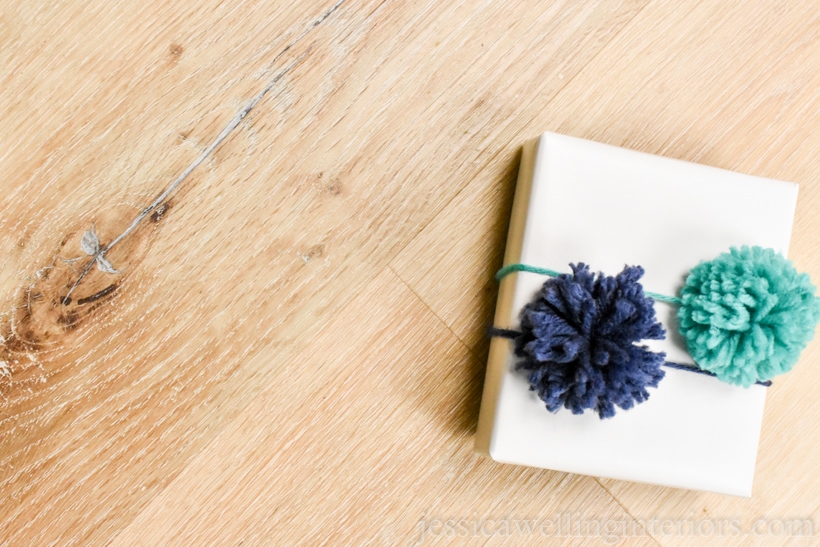 Oversized Pom Pom
Again, this is the same method described above, but with a giant pom pom.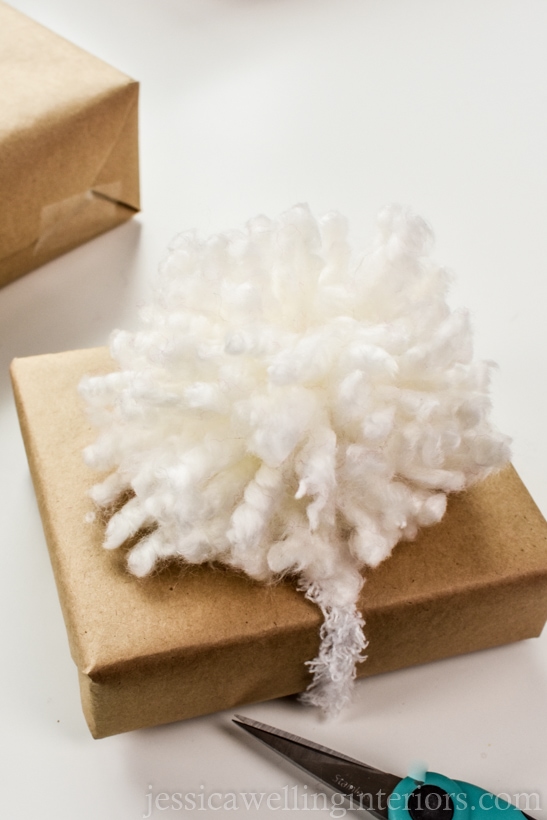 Multi-Color Pom Pom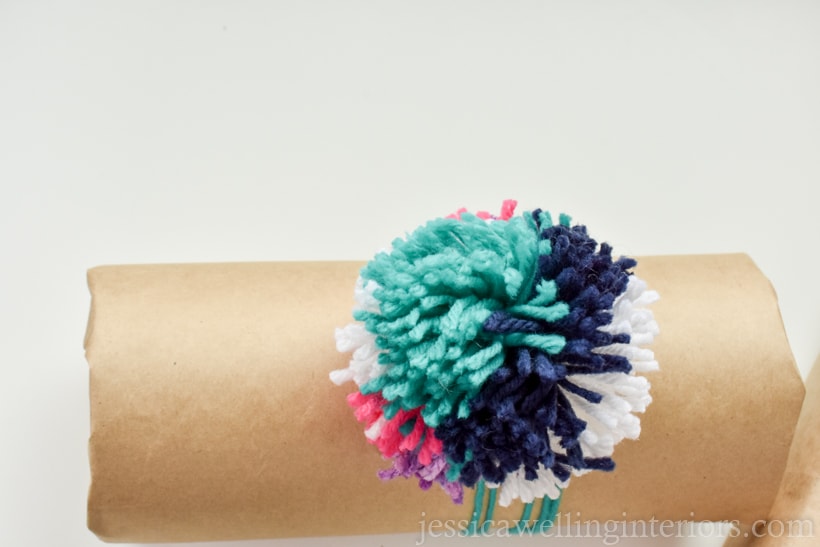 To make a multi-colored pompom, use one color of yarn to wrap the pompom maker for a little while, then switch colors, then switch again. Otherwise, it's exactly the same as making a solid-colored pom!
I recommend making a big pile of pom poms while watching Christmas movies. Then you'll have them ready to go when it's time to wrap gifts!
OKay, now it's time to get wrapping. Enjoy!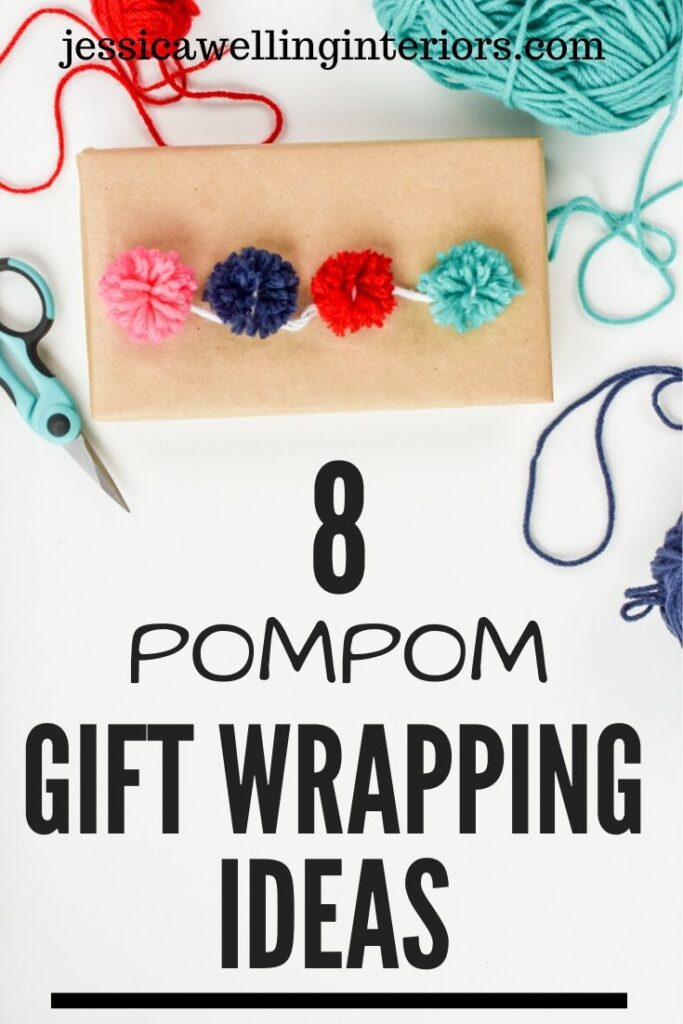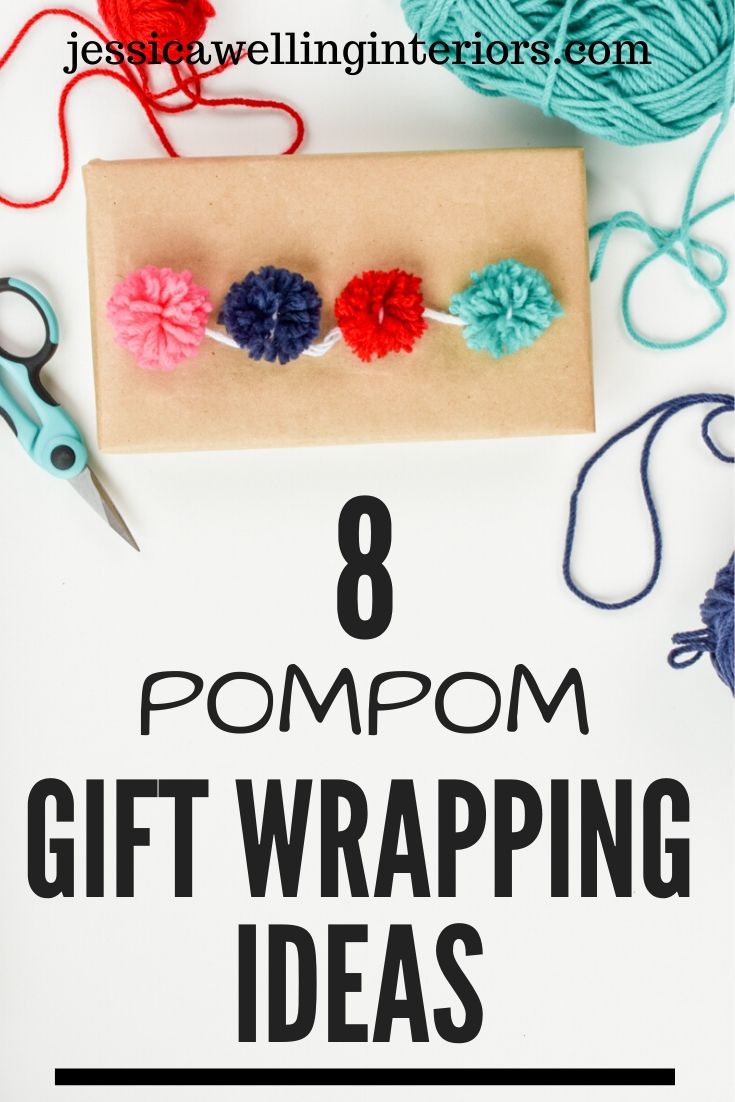 More Fun Ways to Use Pom Poms…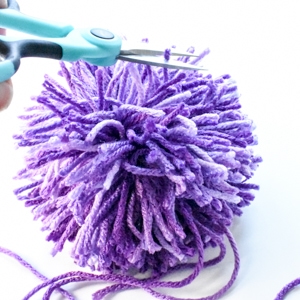 Make a Colorful Pom Pom Wreath!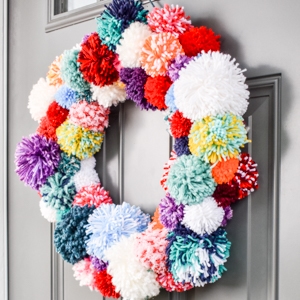 Modern Boho Christmas Throw Pillows