The Best Candle Making Supplies for Beginners
The best candle making supplies for beginners- everything you need, from candle wax, to wicks, jars, and wax dye.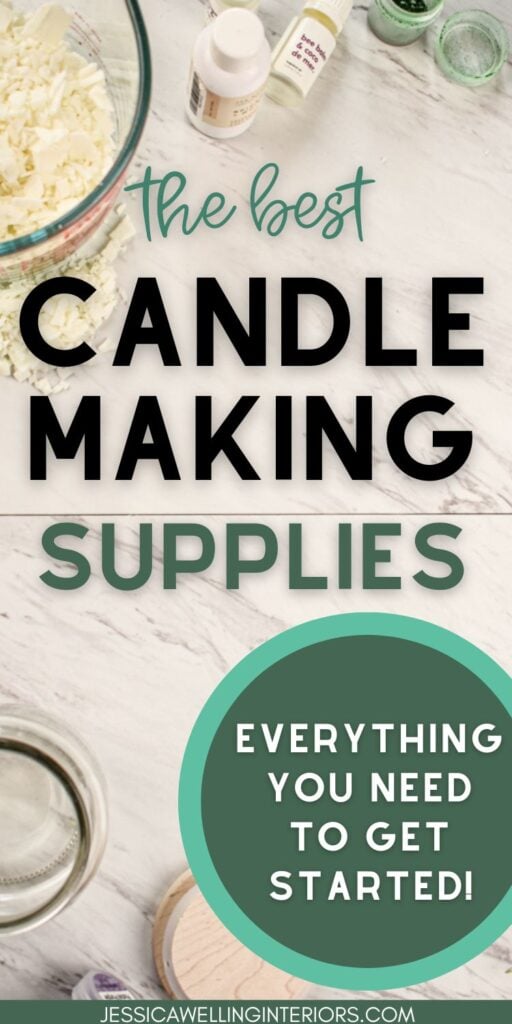 Candle making is fun and easy, and who doesn't love gorgeous scented candles? But when you're just getting started, it's hard to know which products to buy, what's really essential, and what's just nice to have.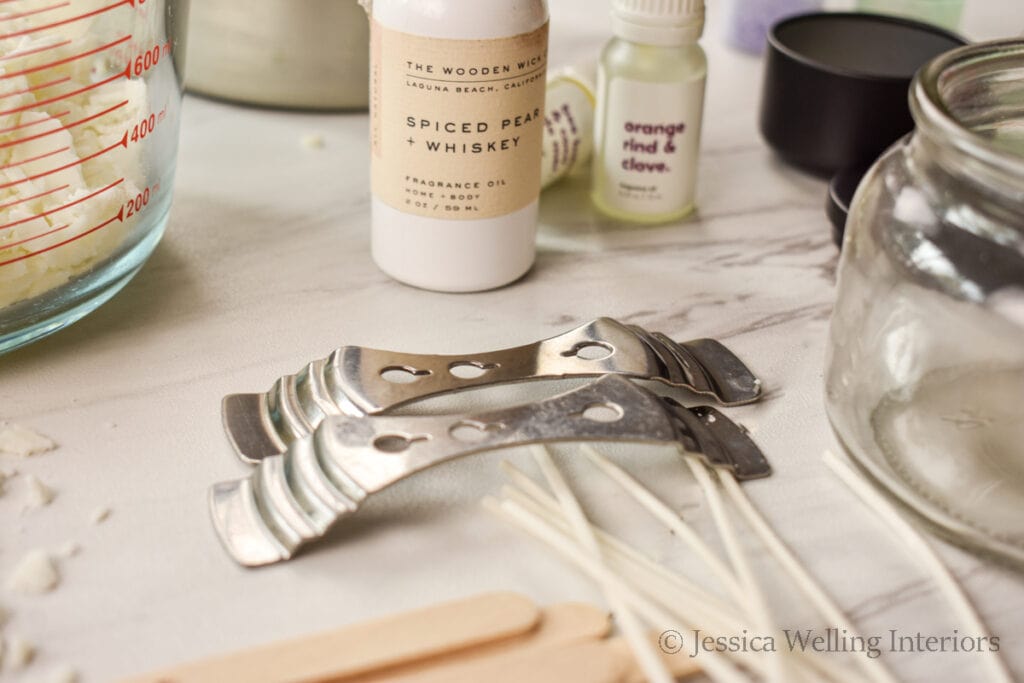 And after making many, many candles over the past few years, I've tried a lot of different products and I've made a list of my favorite go-to candle making supplies that aren't ridiculously expensive. I'll start with a quick-reference guide with links to my go-to products, and then I'll go into a bit more detail on each one.
Candle Making Supplies Quick Reference
There are so many different candle vessels out there, it's hard to pick just one to recommend. But I have put together a list of the best candle jars & tins and organized them by capacity to help you narrow it down.
What Should You Look for In a Candle Vessel?
Candle vessels need to be heat-proof, non-flammable, and leak-proof. Glass, metal, ceramic and stoneware make great choices. Avoid anything made of wood or plastic.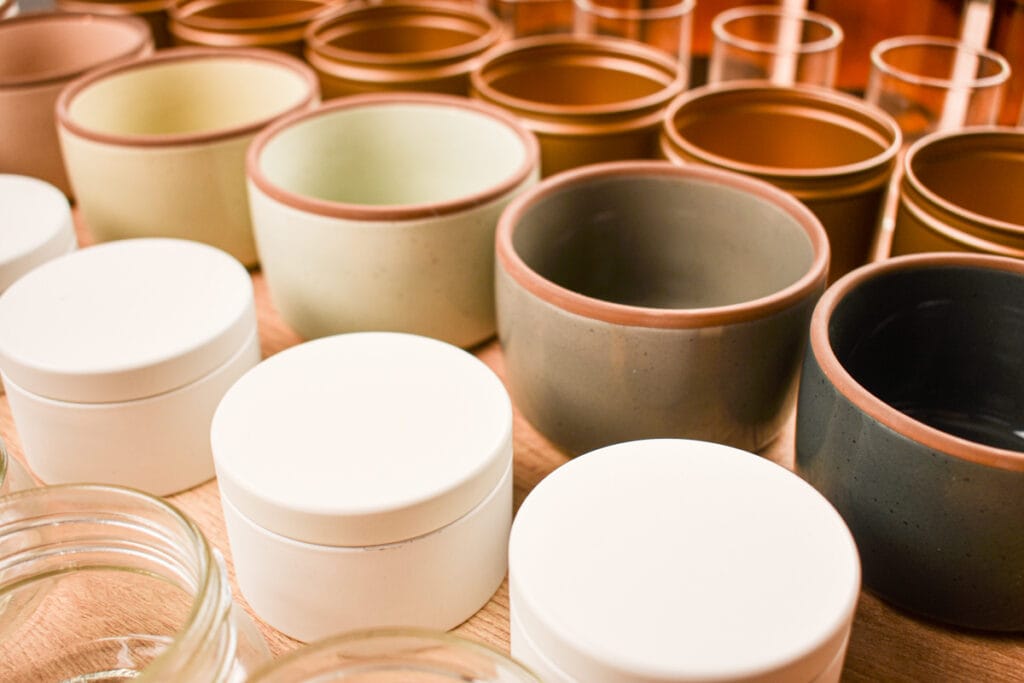 Best Candle Vessels for Beginners
I recommend starting with small candle jars or tins, since it will likely take a few tries before you get it just right. Candle wax and fragrance oils can be pricey, so practicing with smaller batches will cut down on costs. You may even want to begin with tea lights!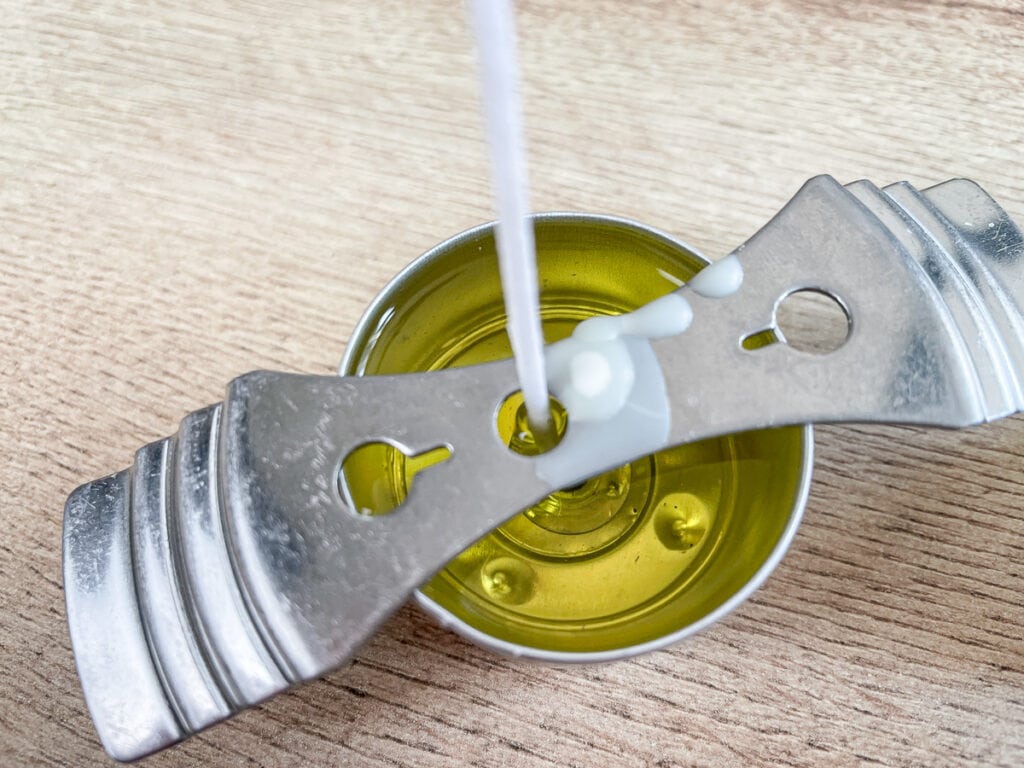 Candle Wax
There are many types of candle wax on the market, and the best wax for you will depend on your level of experience, personal preferences, and what you want to make.
I'm just going to give you a brief overview of the most common types of candle wax here. For a more in-depth candle wax comparison, you'll want to check out this article: What is the Best Wax for Candles? Soy vs. Beeswax vs. Paraffin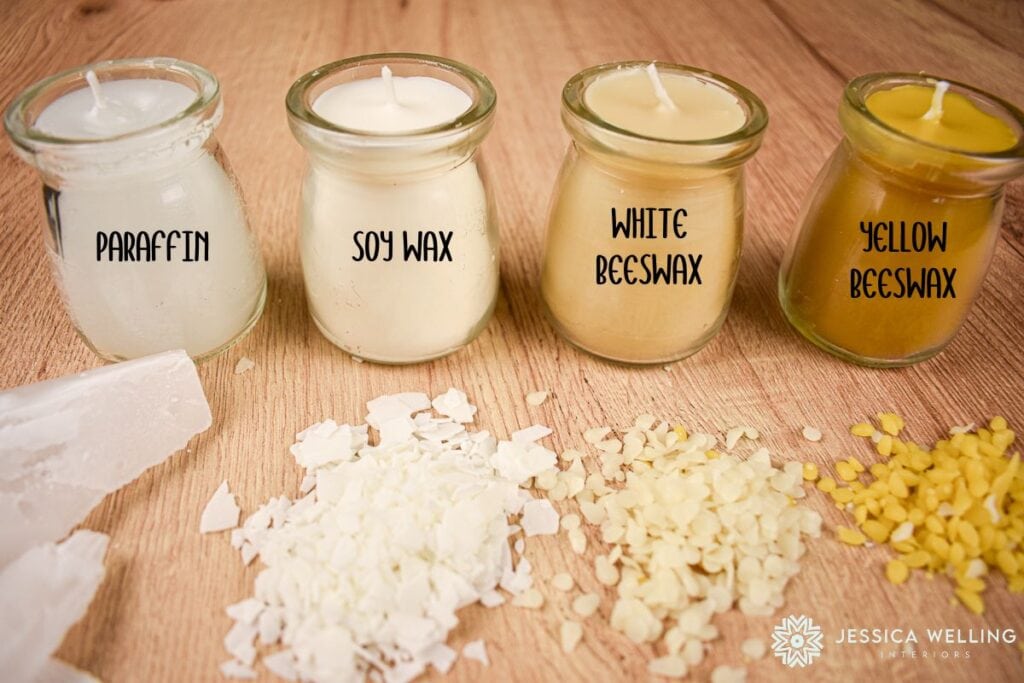 Soy Wax
If you're new to candle making, I suggest starting with natural soy wax. It's clean-burning, environmentally friendly, reasonably inexpensive, and easy to work with. Here's my go-to soy candle making guide.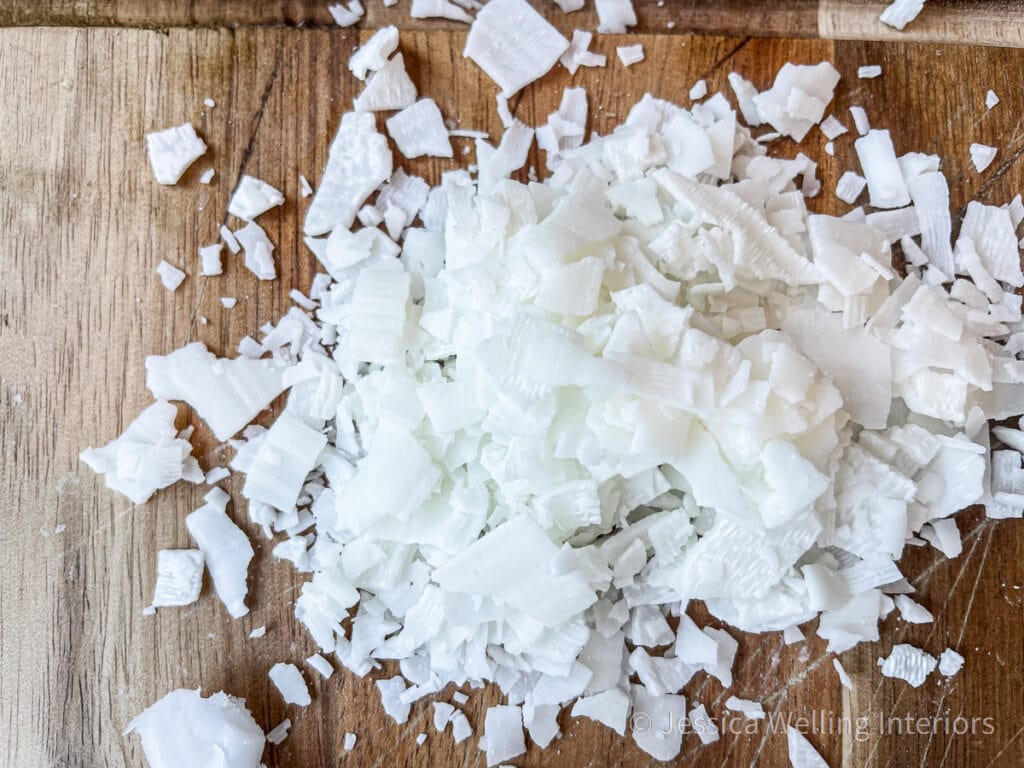 I would begin with 10 pounds. That may seem like a lot, but candle making is addictive and you'll probably go through it pretty fast. This is my favorite brand from Amazon, and it comes with cotton wicks and wick centering devices (which we'll discuss more below).
Soy wax generally comes in flake form, which makes it really easy to scoop and measure.
Paraffin
Paraffin is the most common wax in store-bought candles. It performs well and is relatively easy to work with. But it's a petroleum product and many people are concerned about the chemicals it puts off while burning.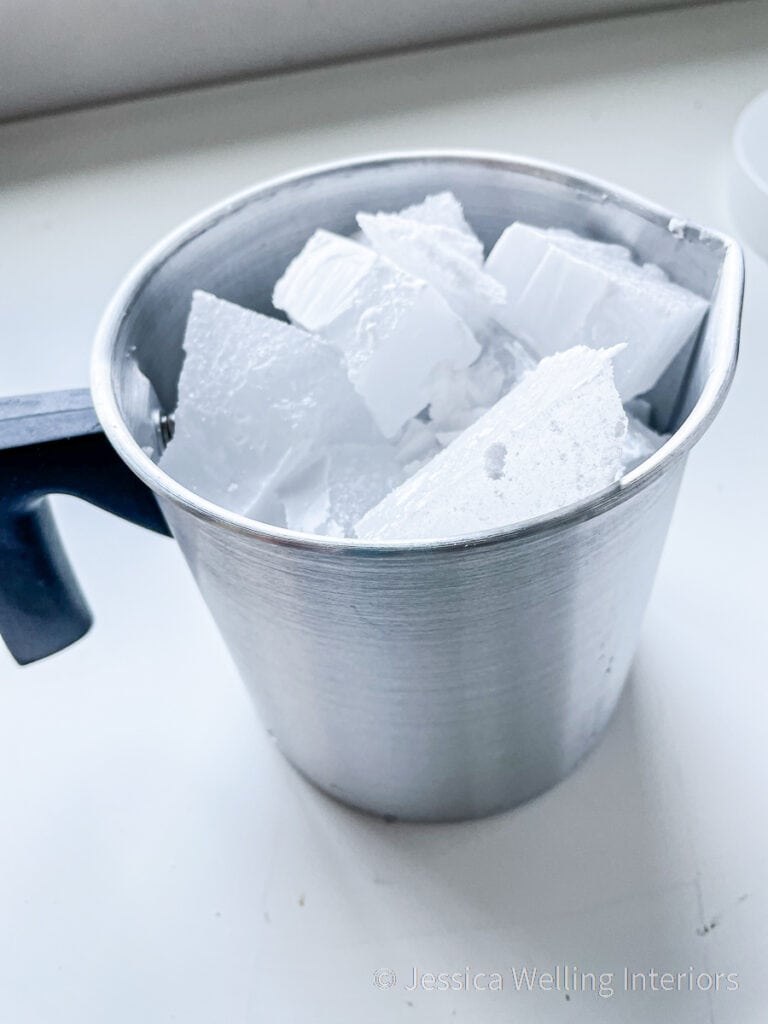 If you choose paraffin, you'll want to get a metal pitcher like this one to set up a double-boiler on your stovetop.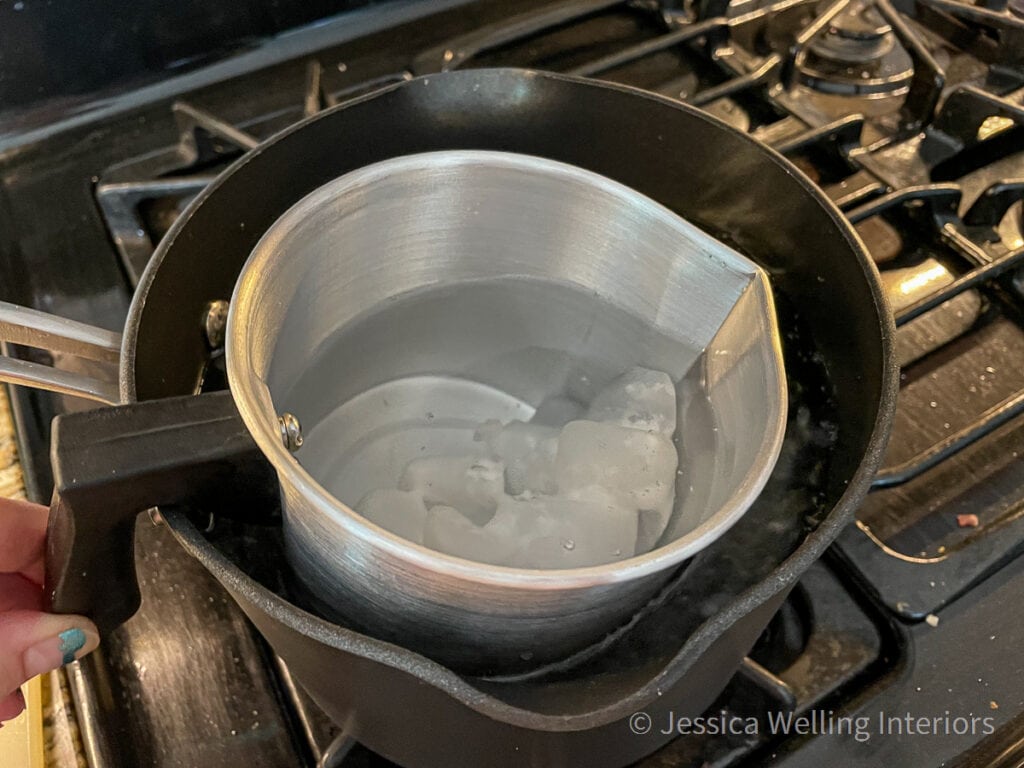 Here's a candle making guide using paraffin.
Beeswax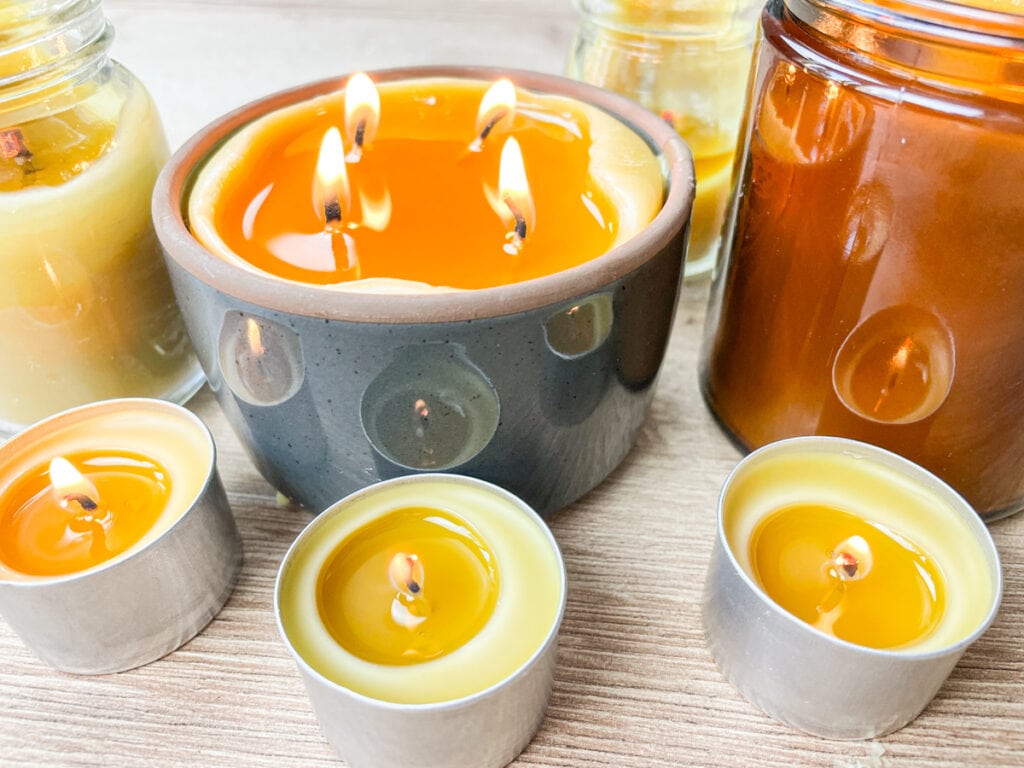 Beeswax is the trickiest wax to work with, and probably not the best choice if you're just starting out. But it does make lovely natural, clean-burning candles. It will also require a metal pitcher for melting.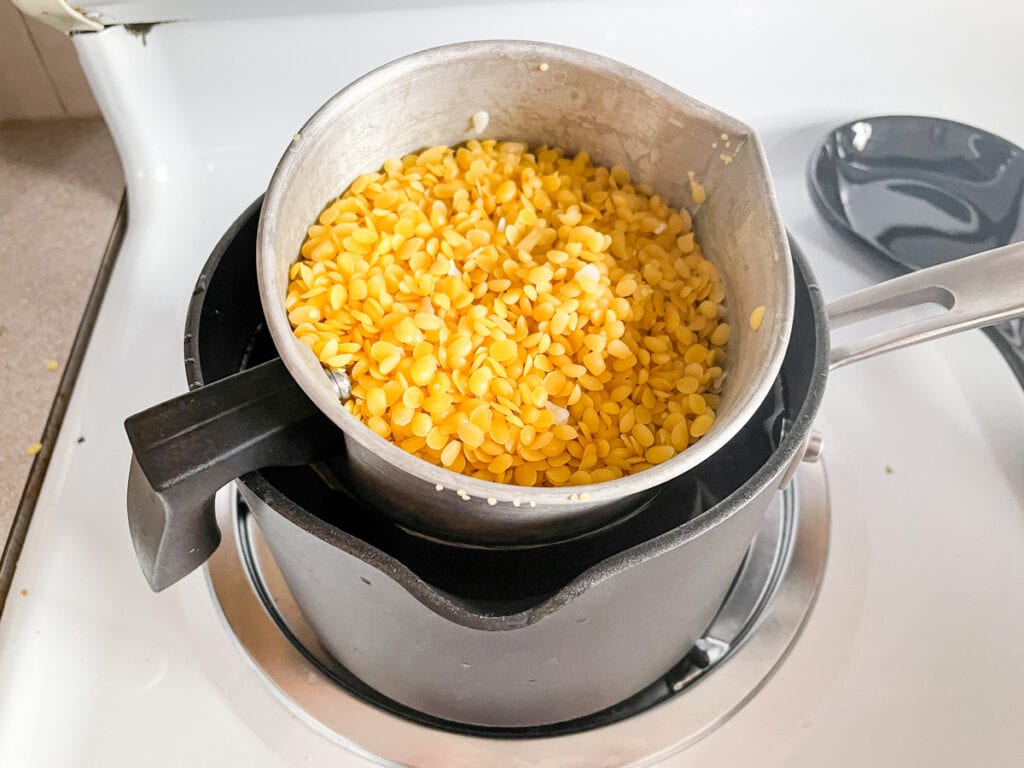 Beeswax comes in both yellow and white. I suggest getting it in pastille or pellet form (like the photo above) because it takes a long time to melt, and bars will take even longer. Here's my favorite yellow beeswax from Amazon and it also comes in white.
Wicks
Wicking is a whole topic on it's own, and it can get a bit complicated. Especially when you have a wide container. But for beginners, I suggest getting these basic 6″ cotton wicks. Plus they come with wick stickers and several centering devices, which you'll also need!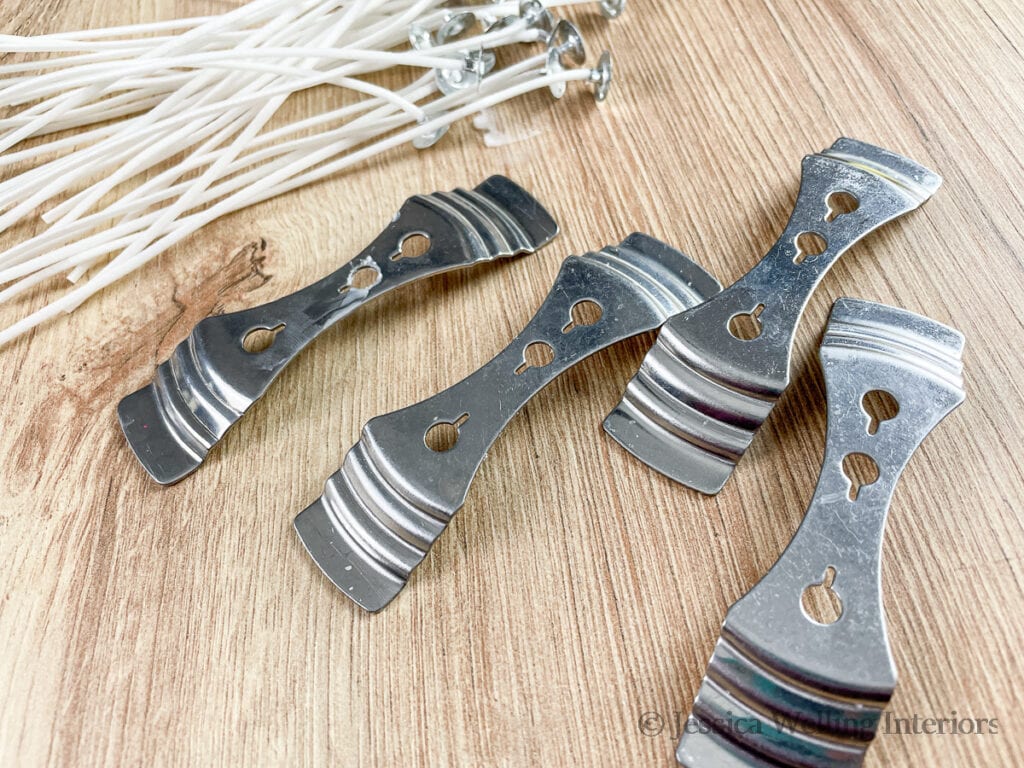 A single wick in the center should be sufficient for most smaller candles (with a diameter under two inches). If your candle container is wider than this, you may want to use two or even three of these cotton wicks.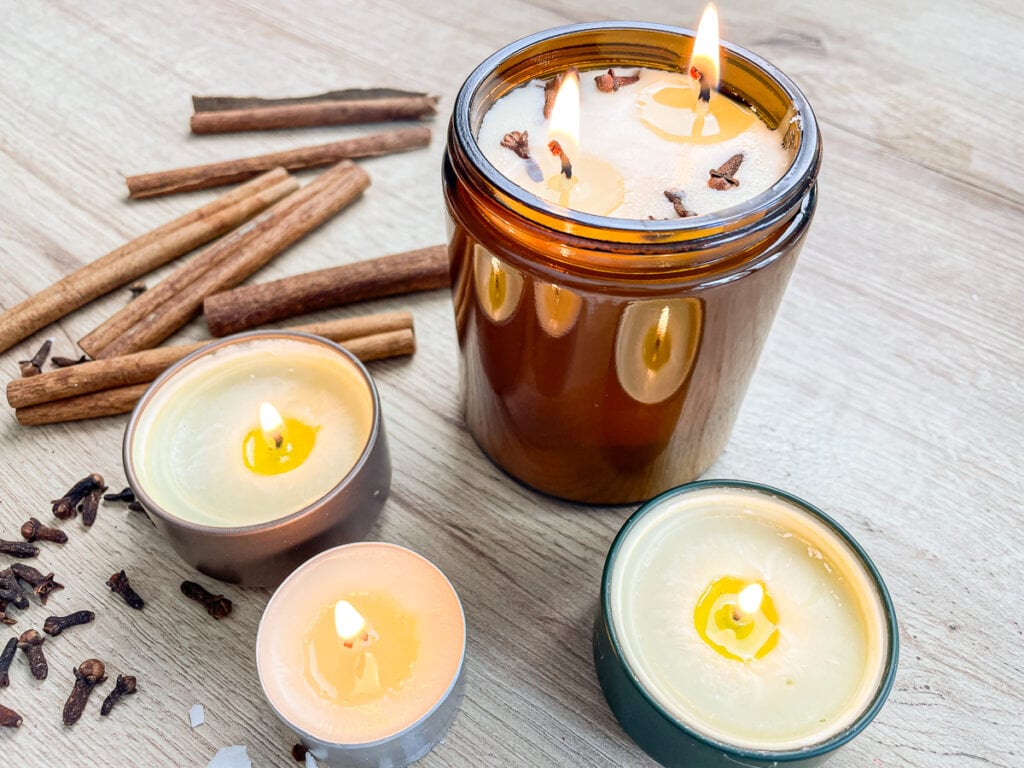 Fragrance Oils
Fragrance oils are easily the most expensive component of scented candles, especially if you're buying them in small quantities.
When I first started making candles, I ordered the cheapest fragrance oils I could find. And they were awful! Stinky and they barely gave off any scent when I burned the candles (which I suppose was good because they reeked anyway!).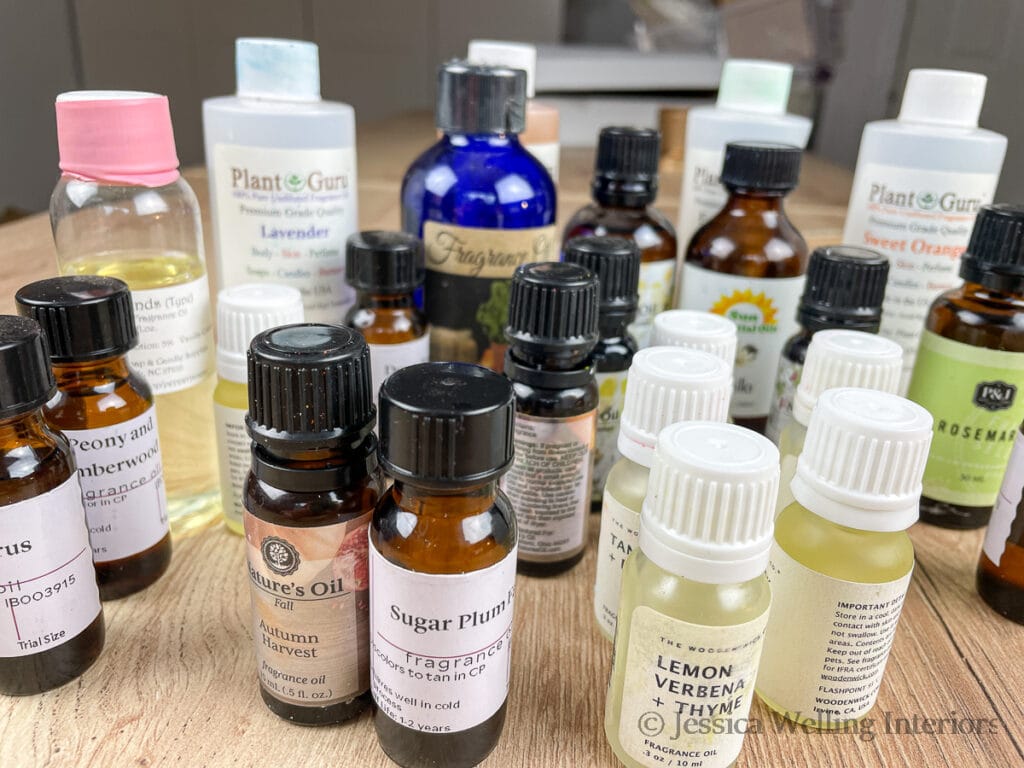 But I was determined to find all-natural candle fragrance oils that both worked (as in gave the candles a good scent throw) and smelled amazing. After testing well over 100 fragrances from many different companies, I've compiled a list of my favorite candle scents and where to get them.
Wax Dye/Wax Colorant
Wax dye is used to add color to candles, and it comes in three forms: chips, blocks (pictured above), and liquid.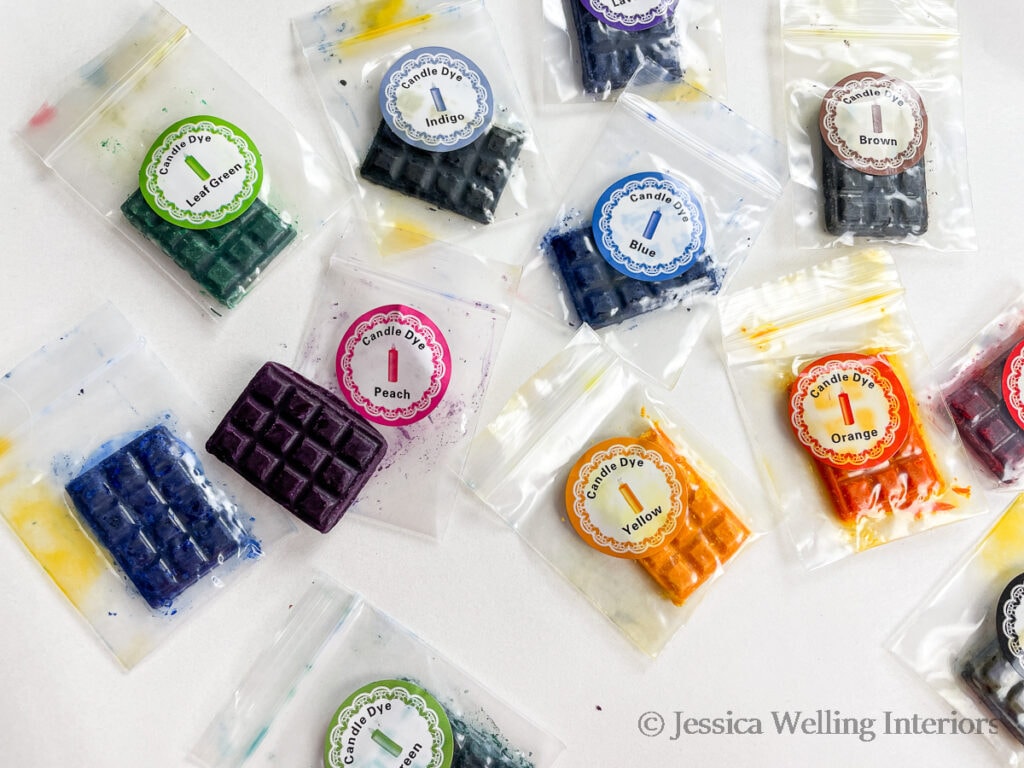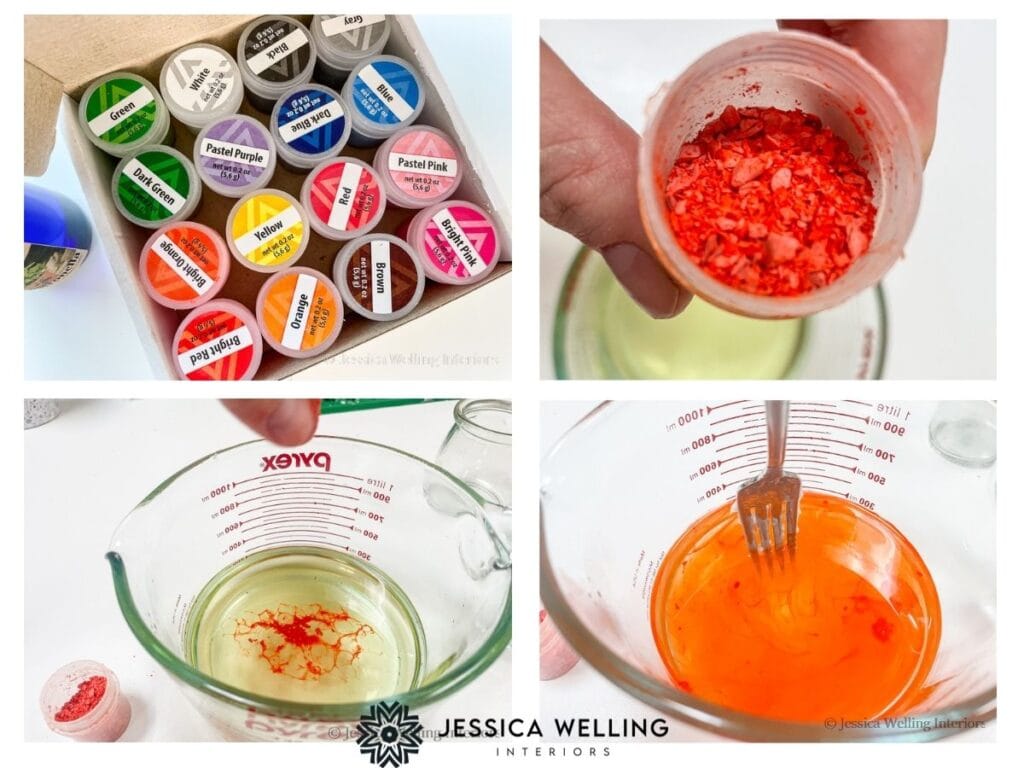 While all three will work with any type of candle wax, my personal preference is wax dye chips. I like this multi-colored kit from Amazon (pictured above) because I can use it to make pretty much any color I want. It's also lasted a very long time. And finally, each color comes in its own separate screw-top container, as opposed to a mini plastic bag. This makes it much easier to keep everything tidy!
Digital Thermometer
An inexpensive digital meat thermometer like this one is an important tool to have!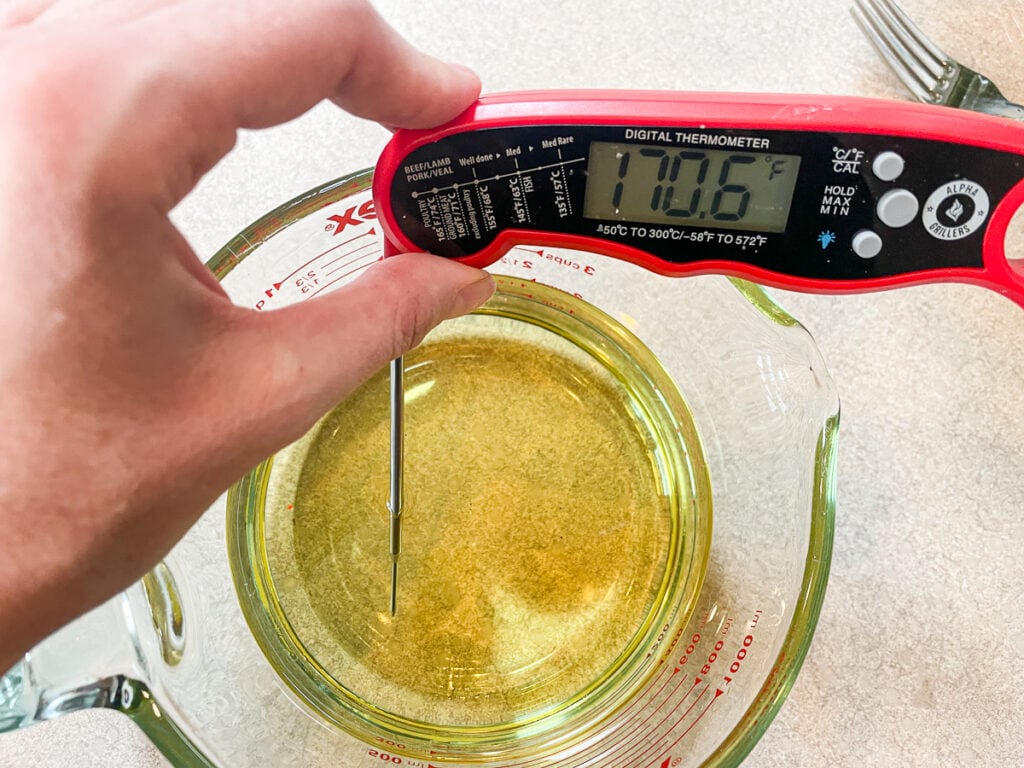 Getting the temperatures right makes the difference between strong-scented, pretty candles and candles that barely give off any fragrance at all. It also affects the appearance of the wax when it hardens.
Materials You Probably Already Have
The rest of the tools you'll need are likely already in your kitchen or craft cupboard. And I'm always a proponent of using what you already have, especially when you're just getting started! But I'll still list them out for you, just in case.
I hope this helps you find what you need and save some $$! Here are a few of my favorite candle making tutorials:
More DIY Candles & Wax Melts
The Best Fragrance Oils for Candles (That Actually Smell Good!)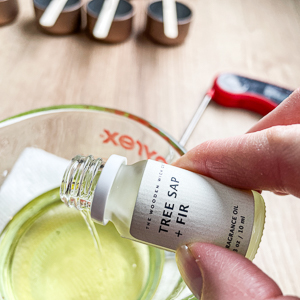 What is the Best Wax for Candles? Soy vs. Beeswax vs. Paraffin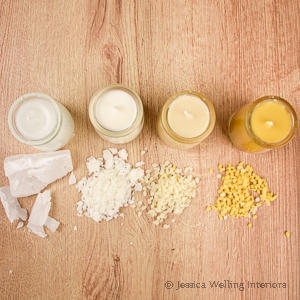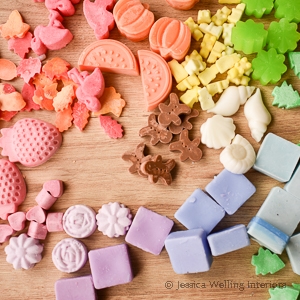 How to Make Candles: A Beginner's Guide