Stocking Stuffer Ideas for DIYers
These inexpensive tools for DIYers are the perfect stocking stuffer ideas for men and gift basket fillers for anyone who loves to build and fix things!
I love to do stockings… but some people are just plain hard to shop for. Know anyone like that? All of these gifts are ultra-practical, and will fit nicely into a Christmas stocking or gift basket for the DIYer in your life. Happy shopping!
If you're looking for bigger tool gifts, check out this post!
stocking stuffers & gift basket-fillers
These small items are ultra-practical, and will fit into a Christmas sock or fun gift basket.
These are our go-to whenever the power is out or someone has to go down into the crawlspace. Oh, and did I mention camping? The kids love them too, and at this price, you can order one for everyone on your list!
These are my favorite inexpensive paintbrushes- especially the angled one in the middle. It's perfect for cutting in and detailed trim work.
These are the next step up from a pair of scissors. Anytime you need to cute sheet metal, heavy plastic, whatever, you'll want a pair of these in your tool bucket.
Most of my projects that require super glue only need a tiny bit. These mini single-use tubes are perfect for small jobs and you don't have to worry about clogged tips.
Everyone needs one of these. I actually keep one in my purse!
My dad & Peter both enjoy this magazine… and Peter has actually built me a few cool projects from it! A one-year subscription is only $5 right now, so it's a great stocking stuffer!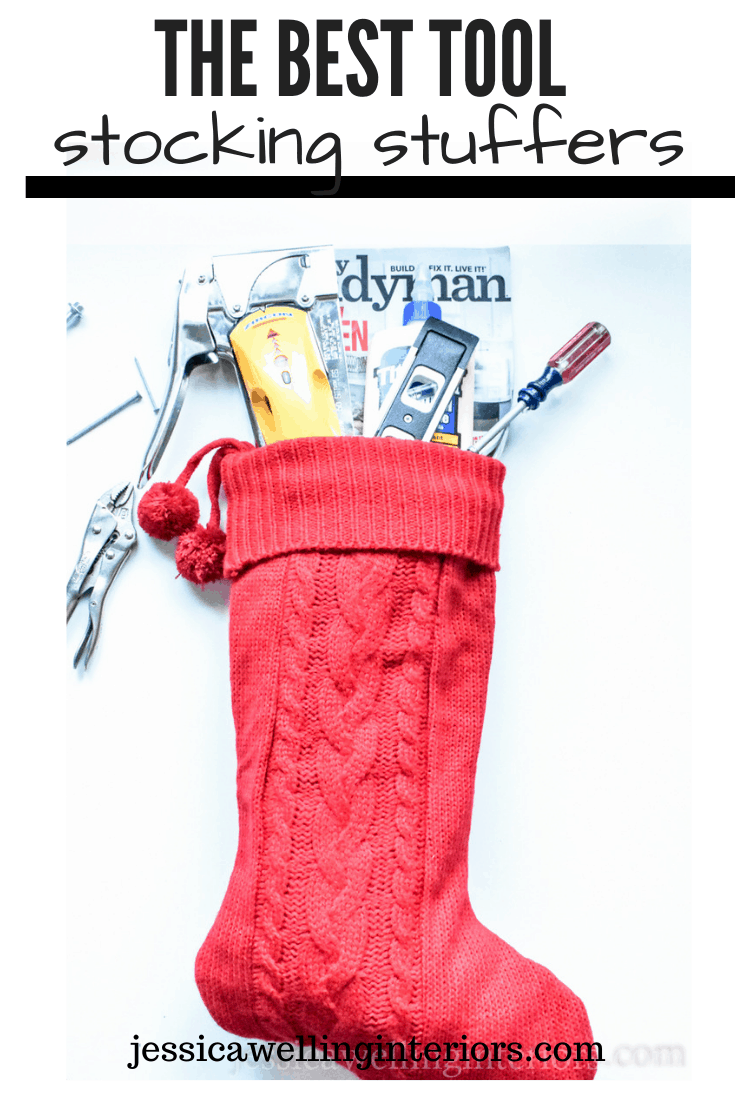 more holiday ideas…
Gifts for Men: DIY Tools Gift Guide
Gifts for Women: Fun Gifts for Artists & Crafters
Christmas Gift Wrapping Ideas: Pretty & Simple