Gifts for Women: Fun Gift Ideas for Crafters & Artists
These gifts for women are perfect for artists and anyone who loves to craft! Perfect for Christmas, Mother's Day, birthdays, and more!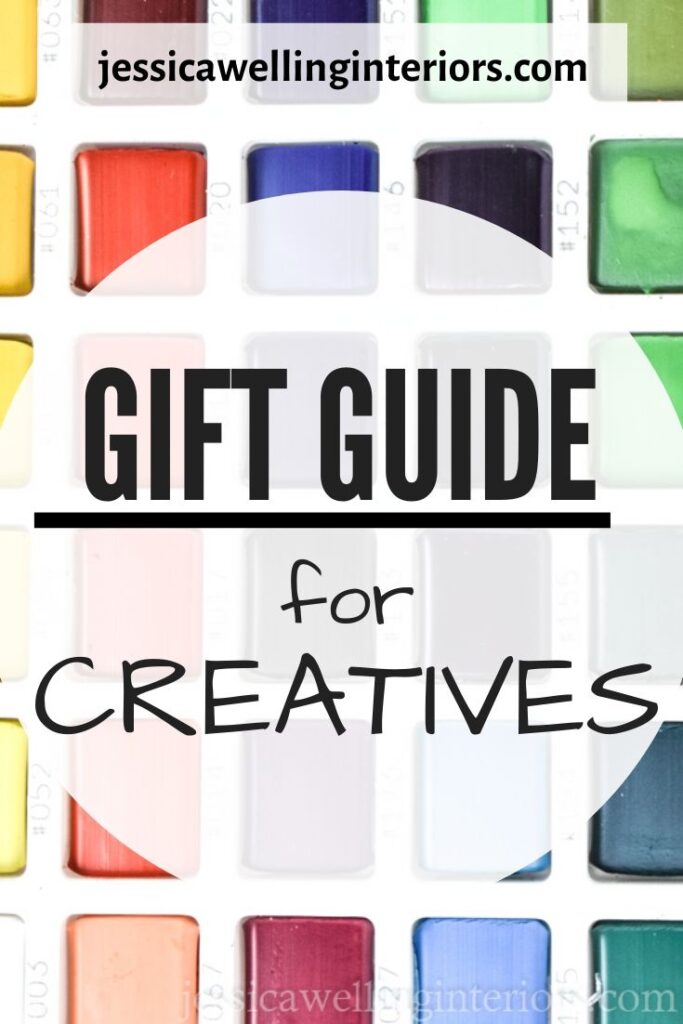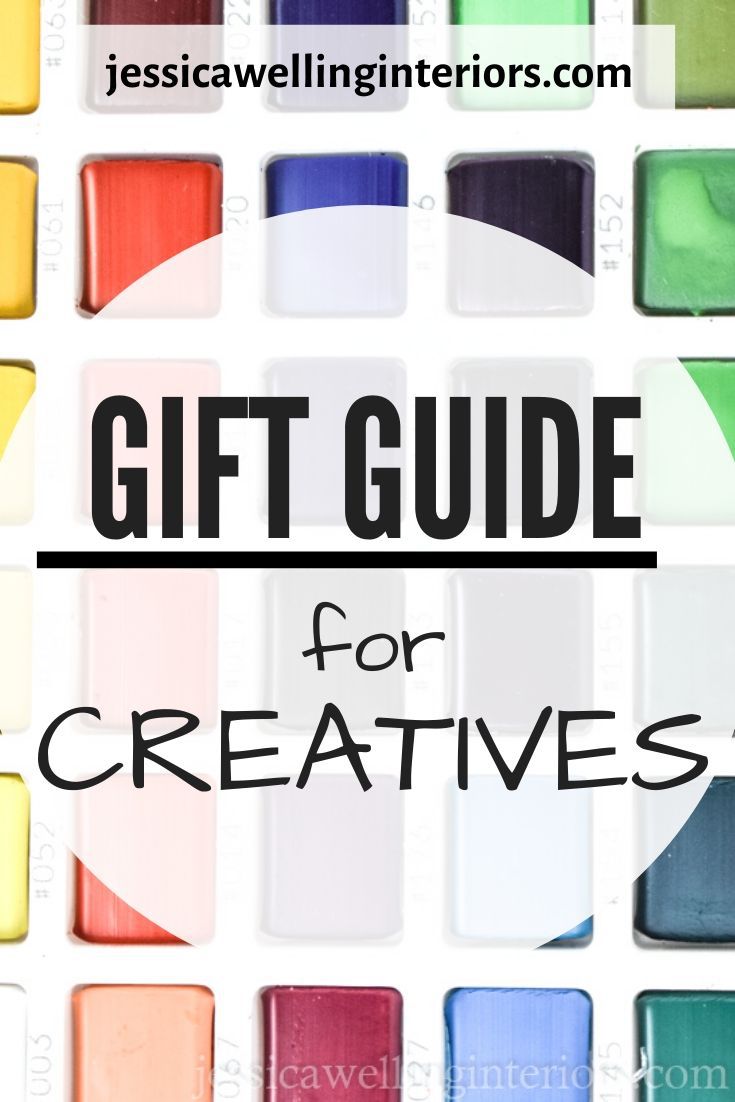 I love craft projects- especially anything home decor-related. So today I'm putting together a gift guide to help you shop for the creative crafter in your life.
So this would pretty much be my own Christmas list… but I had to get these things to try them out and tell you about them! After lots of research, here are my top picks! In some cases I've grouped items that would go well together.
I know you're busy and don't have time for a bunch of research, but I've got ya!
gifts for women who like to draw and paint
I got Hand Lettering for Relaxation, by Amy Latta about a year ago, and I love it! It's a workbook-style guide that teaches you how to create beautiful modern calligraphy in many different styles.
It was really easy to learn, and now that I know how to do it, its simple to make cute lettering on birthday cards, place cards, signs, gift tags, whatever. Highly recommend! Oh, and these Pitt Artist Pens are the perfect complement to the book.
Truth be told, I'm including this because it's something I've been wanting to learn for a long time, and this gift guide was the perfect excuse to get it.
I did my homework to find a high-quality, yet reasonably priced watercolor set, and this Sakura Koi watercolor set is AMAZING! The pigments are strong and the colors are fabulous! Oh and did I mention the water pen brush that comes with it? You can spend as little as $10 for 12 colors, to $36 for 48. I'm kind of in love with this!
And this gorgeous watercolor guide by Peggy Dean is the perfect thing to go along with the paint set. I'm having so much fun learning to draw and paint plants and animals! Her instructions are really easy to follow! Okay, this cactus was my first attempt, so don't judge!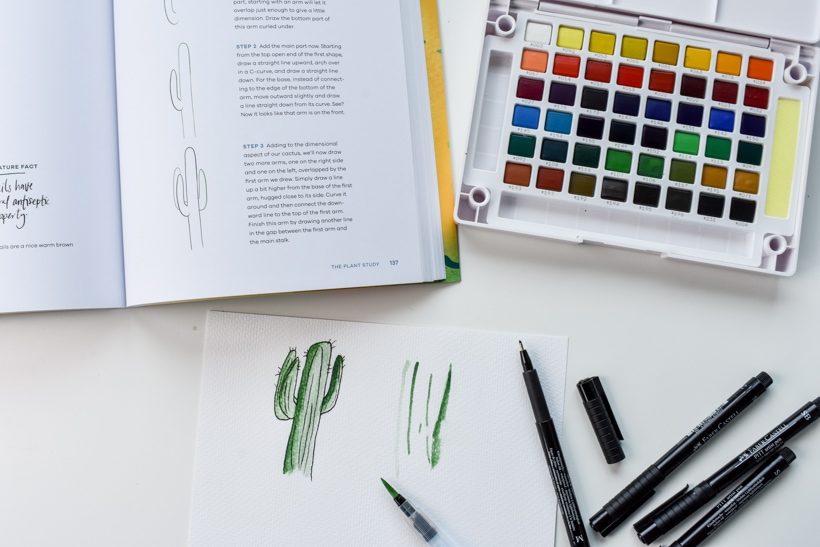 You could also add some cold pressed watercolor paper and a set of watercolor brushes if you really want to go all out! Oh and these waterproof drawing pens.
yarn craft gifts for women
My girls and I have been loving these pompom makers! They come in 4 different sizes, and we've made so many fun projects with them- from pompoms to embelish throw pillows, to Christmas garland, to gift wrapping! It is possible to make pompoms without them, but they turn out beautiful fluffy pompoms, and they're easy enough for my five-year-old to use! Add a pair of nice sharp craft scissors and these fun mini yarn skeins to complete the gift!
Aren't these handmade wood printing blocks stunning? I almost didn't want to put paint on them because they're so pretty! Pair them with a rubber brayer (paint roller) and some acrylic paint. They will print gorgeous patterns on cards, tea towels, wrapping paper, throw pillow covers, cloth napkins, cards, or whatever!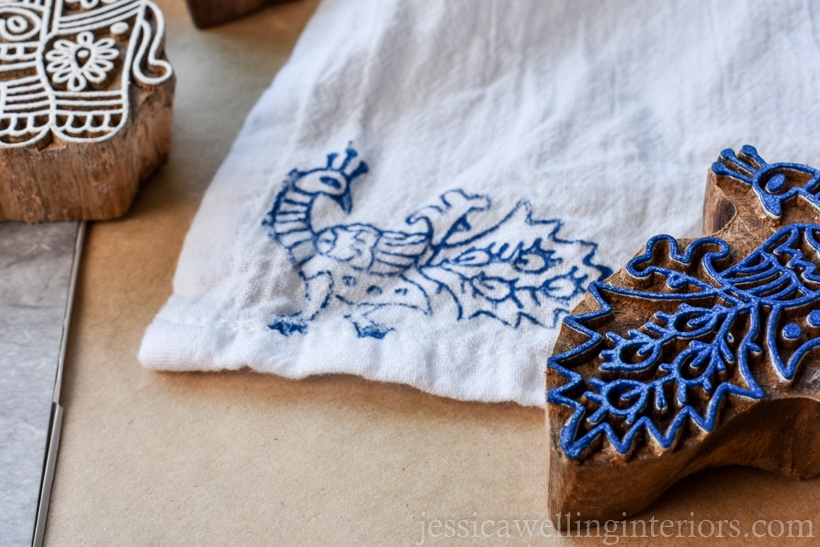 natural bath & beauty product-making kits
My girls and I love to make homemade lip balm for holiday gifts. This kit has everything you'll need to get started making natural chapstick, including the tubes!
We also love to make bath bombs! This kit comes with everything you need to get started making natural essential oil-scented bath bombs!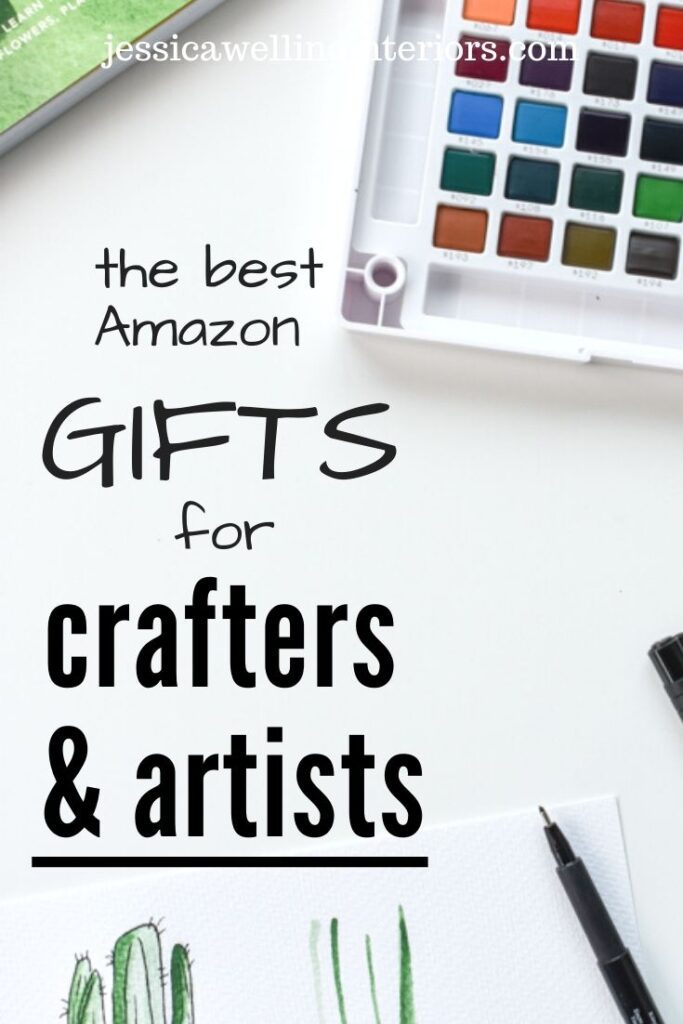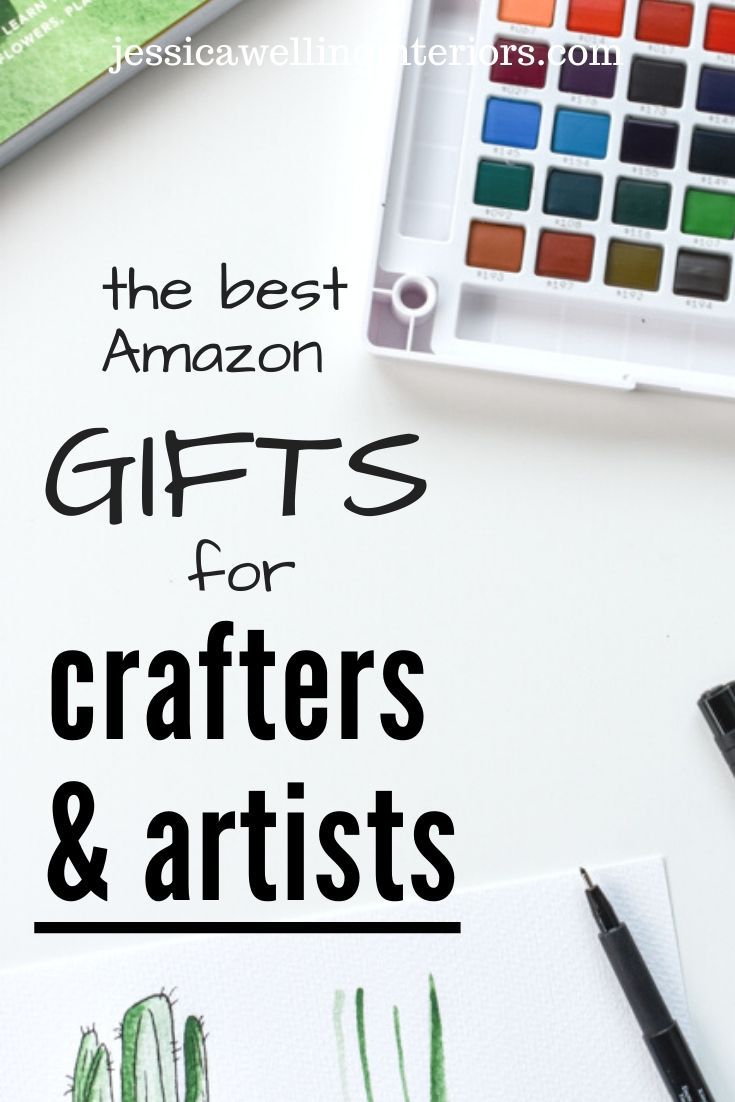 I hope I was able to give you some great gift ideas for the crafter in your life!
more gift ideas…
Handmade Gifts for Women: Easy, Stylish, & Personal
Arts & Crafts Gifts for Kids Under $12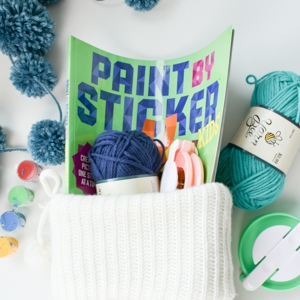 The Best Arts & Crafts Gifts for Kids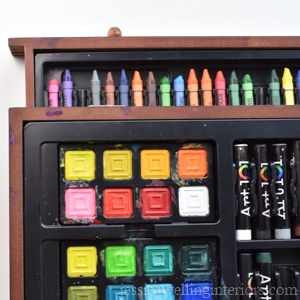 Gifts for Men: DIY Tools Gift Guide