Easy DIY Giant Magnetic Spice Rack!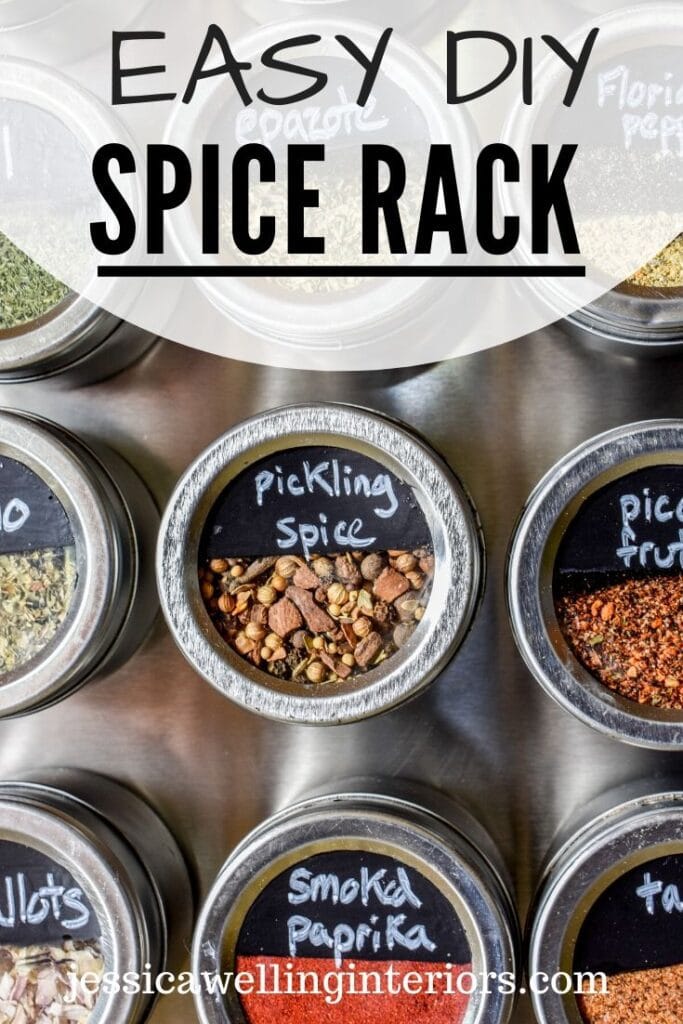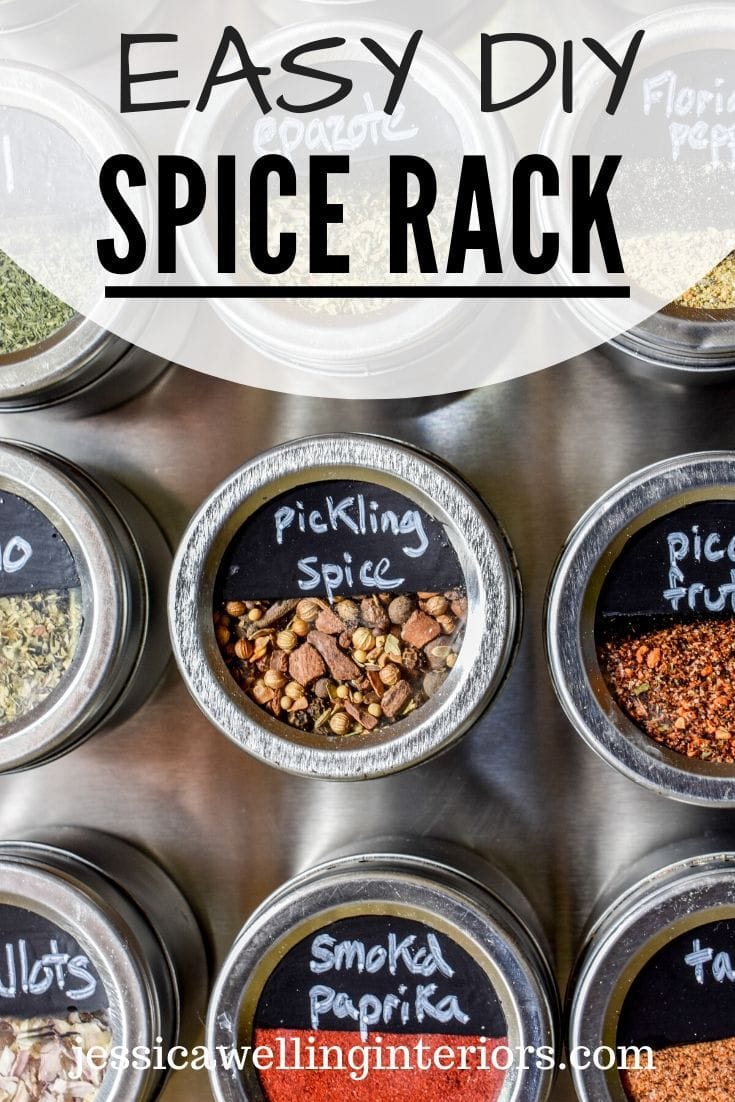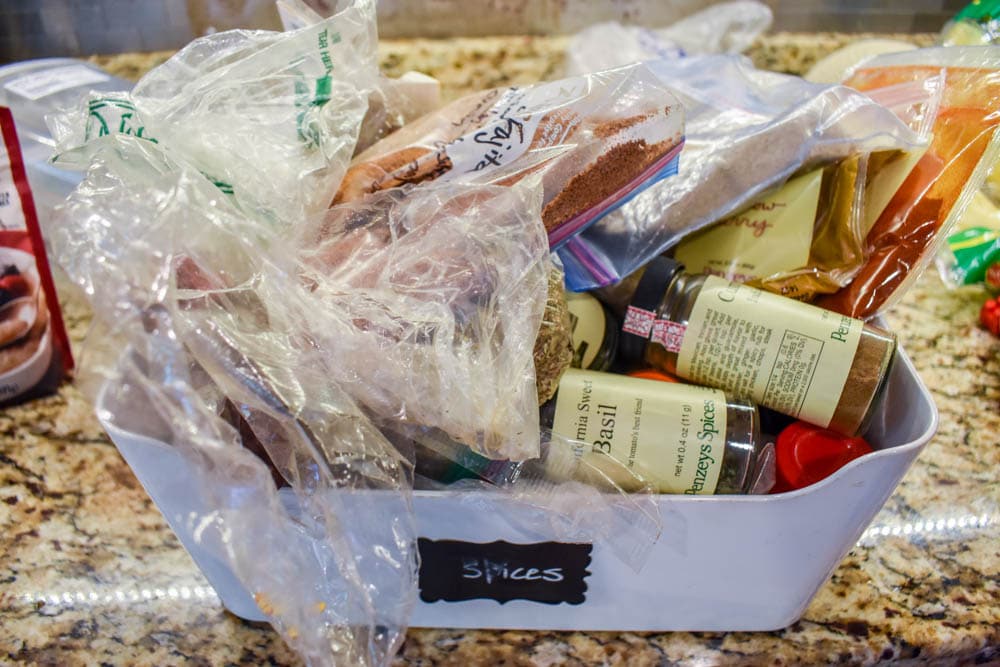 We received a counter-top spice rack as a wedding gift. It was great for a little while, but it only held 16 different spices. At first, I started buying more bottles that would fit in it and changing them out seasonally. Eventually, I just shoved things into this lovely spice bin.But when we moved to our current house I was dazzled by all the kitchen space. I wanted an attractive, easily-accessible spice rack that would hold all my spices in one place. And this girl's got a lot of spices!
So I made this super-easy magnetic spice rack. The best thing about it is it holds 36 spices (almost as many as I have)! You can adjust yours to hold as few or as many spices as you need. I recommend having room for a few extras. You never know when you'll discover an amazing new spice rub!
Here's what you'll need:
Spice tins (I have about 42). These ones are the perfect size- just big enough to hold the contents of a standard 2- or 3- oz. spice jar. Whichever tins you choose, be sure to look at the diameter and ensure you will be able to fit the number of tins you want on your rack.
small paint brush & paint tray
paper & scissors
fine-point chalk pen or white paint pen
Spice Tin Wall Base (to mount to wall)
wall anchors
screw driver
Here are the products I used and recommend:
the spice tins
I removed the lids, and made a little template so I could paint just 1/2 of the clear window with chalkboard paint.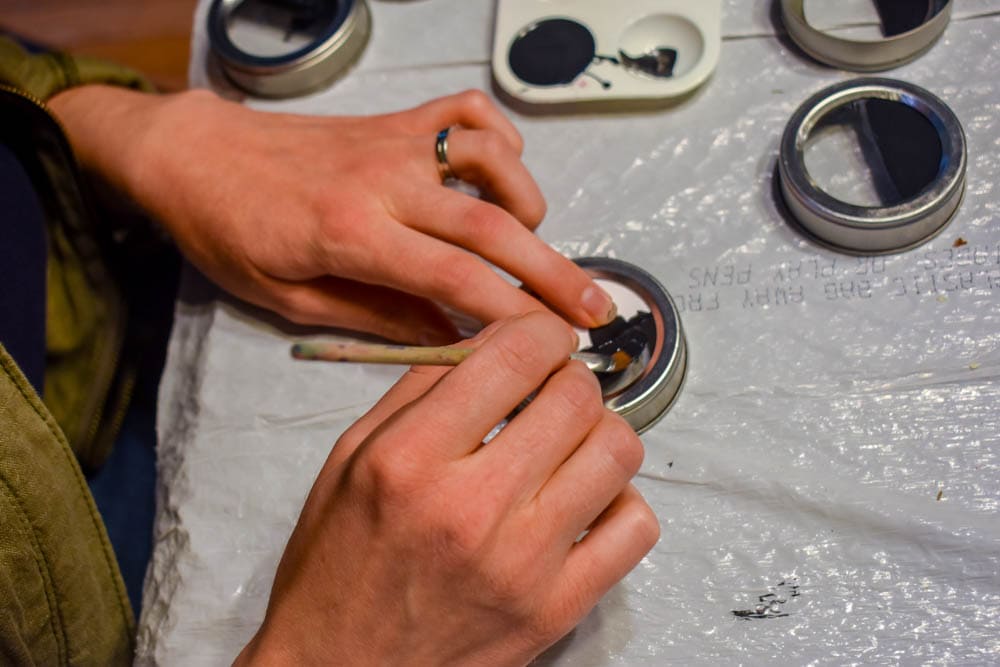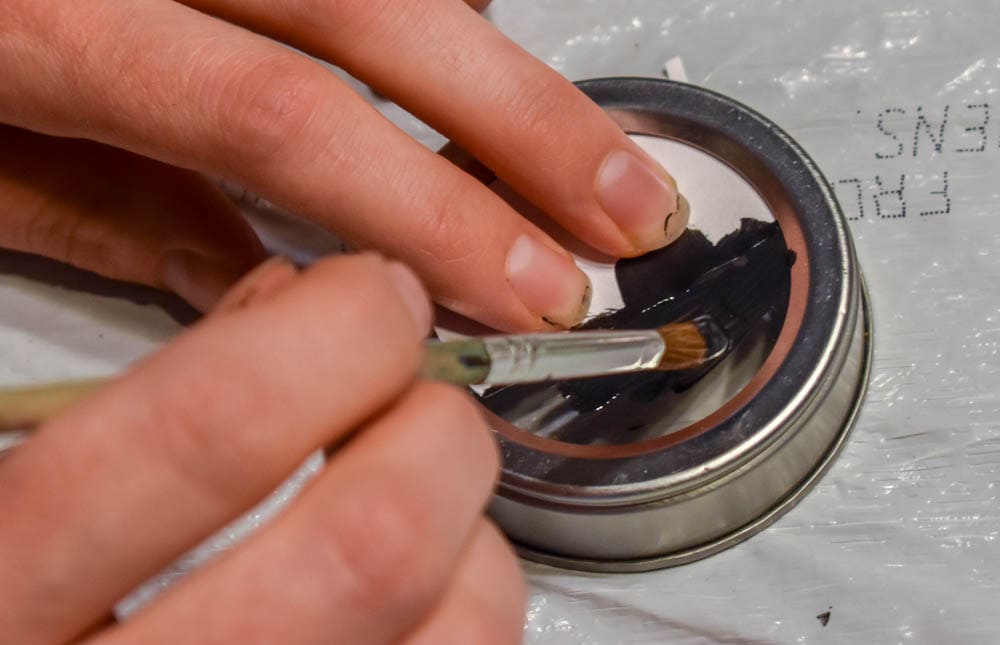 I wanted enough room to write, but also to see the colorful spices inside!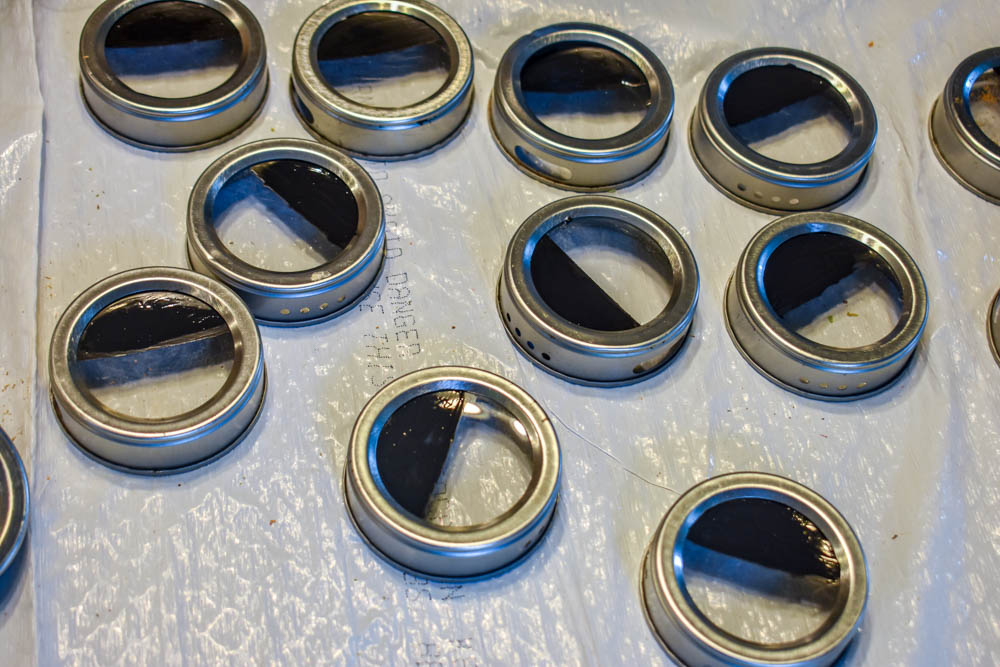 They may need two coats. Let them dry for a few hours, and then you can write labels on them, either with a chalk pen or paint pen.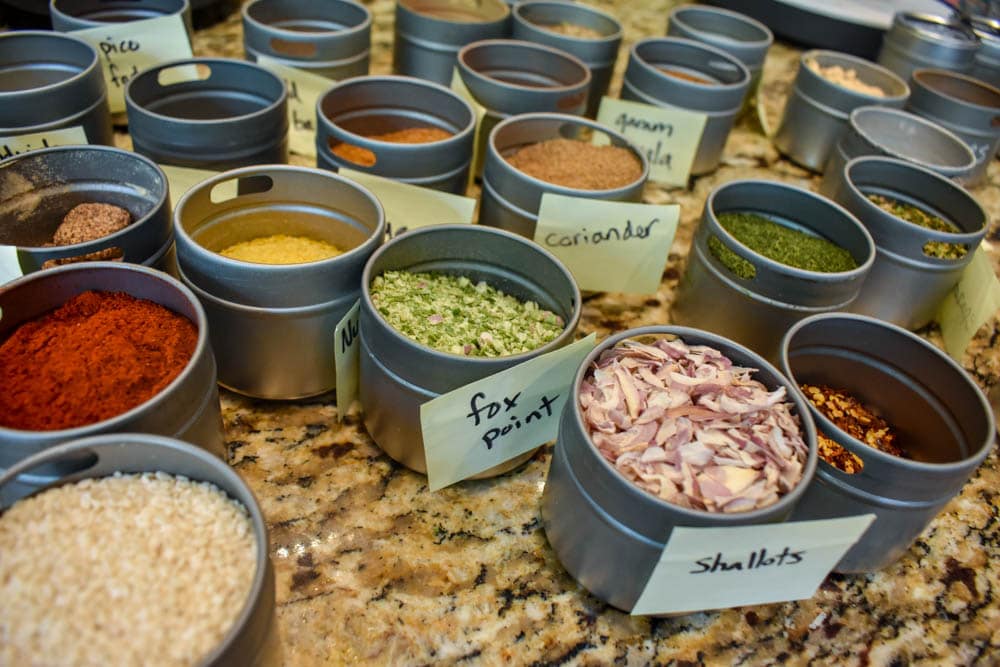 Meanwhile, fill all your spice jars. If your lids are still drying, be sure to label them with post-its so nothing gets mixed up! This isn't somewhere you want surprises later:)
Like I said, I have a lot of spices… and now my lovely Indian neighbors are teaching me to make Indian food… so even more spices!
The Spice Rack
The first time we did this, we used a steel plate from Home Depot. It quickly rusted when it came in contact with the spices and kitchen humidity, so we just replaced it with this new 12″x24″ magnetic stainless steel plate. There are other sizes available if you need a different number of tins. Just remember that not all stainless steel is magnetic!
The new spice rack base came with pre-drilled holes, so we put it where we wanted it, marked the holes on the wall with a sharpie, and installed wall anchors.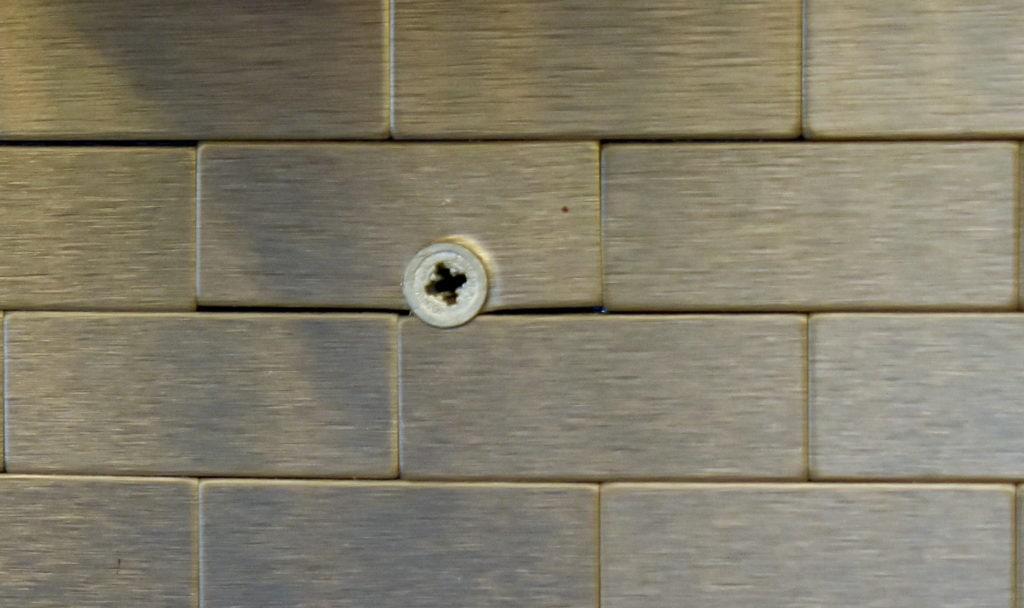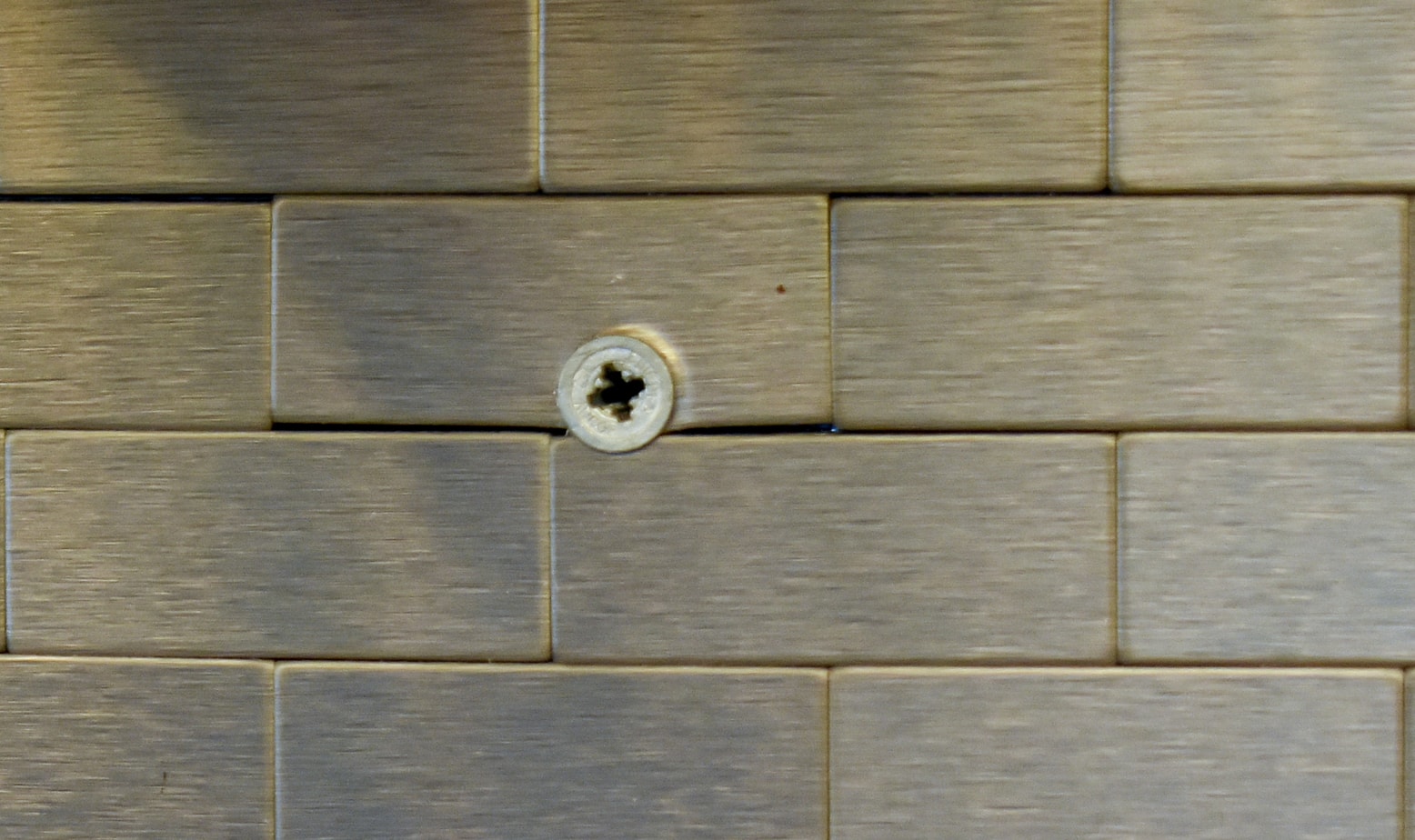 Then we drilled the screws into the anchors.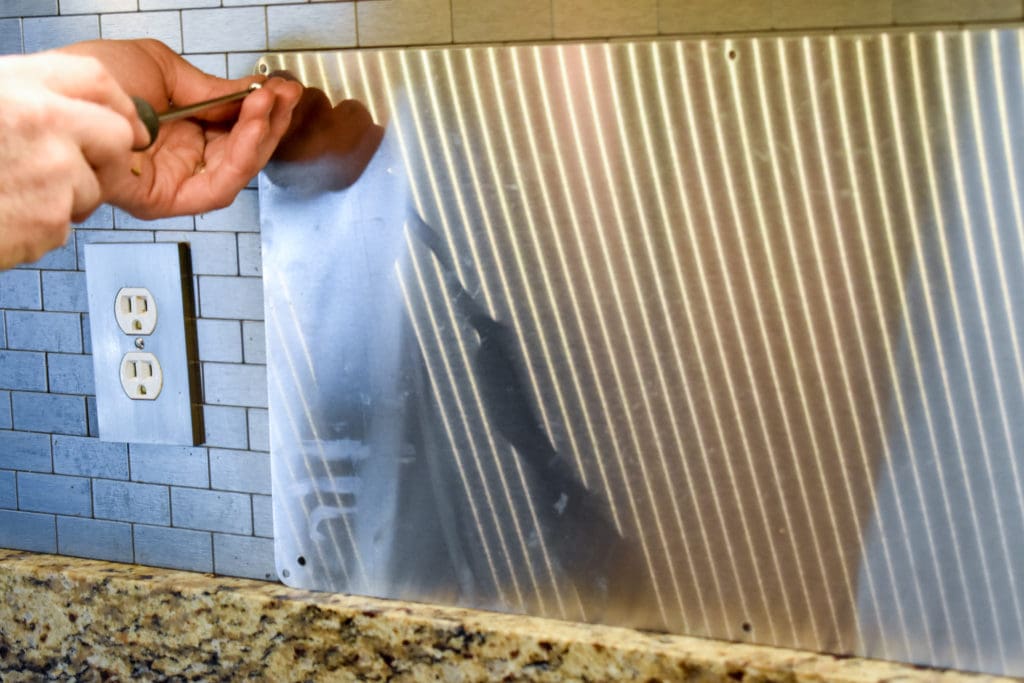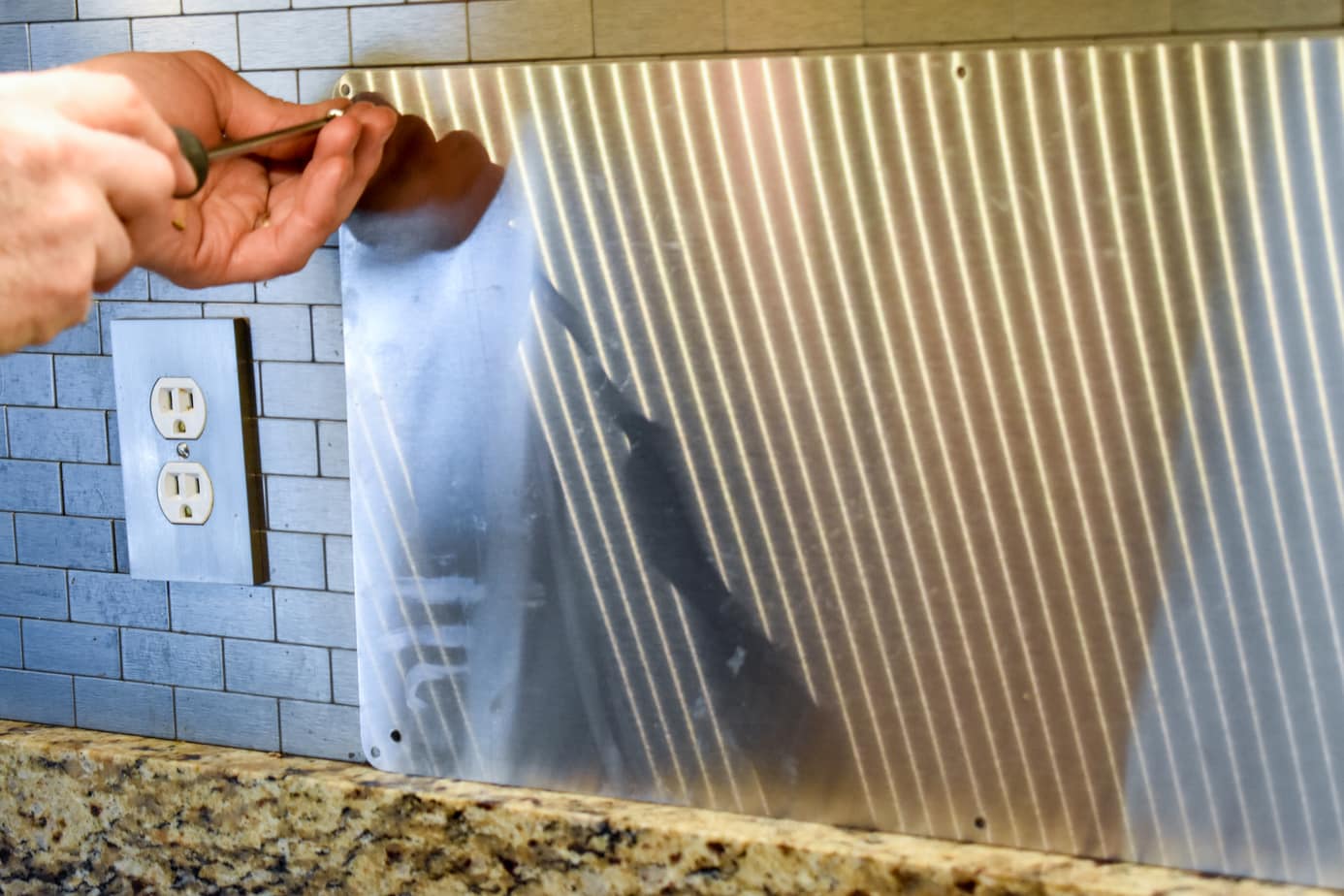 The strange-looking lines in the photo are from the under-counter LED lights. This won't show up once the project is finished.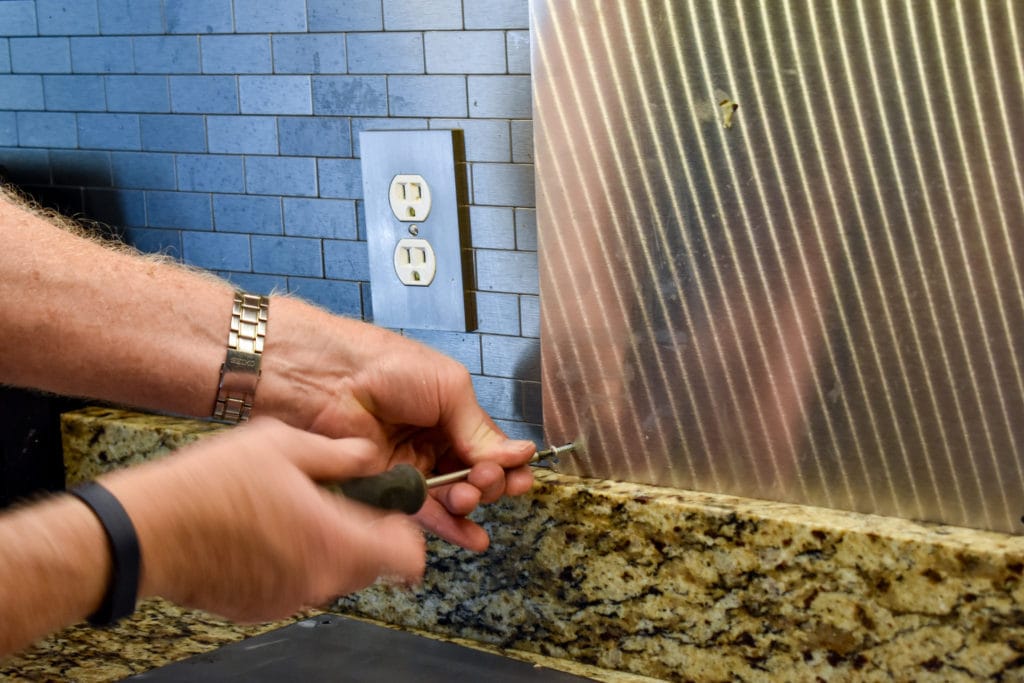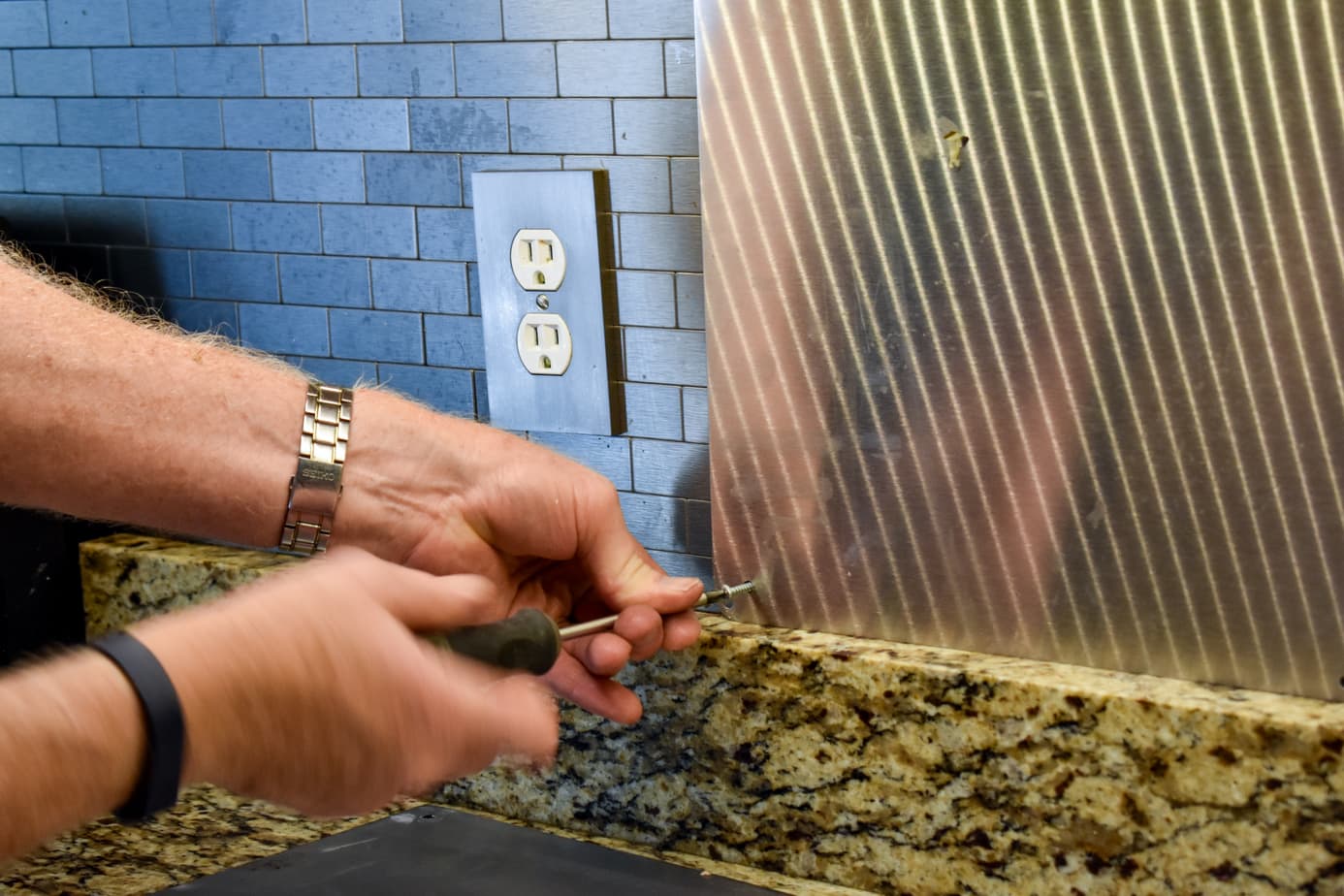 Finally, I alphabetized and lined up all my beautiful spices!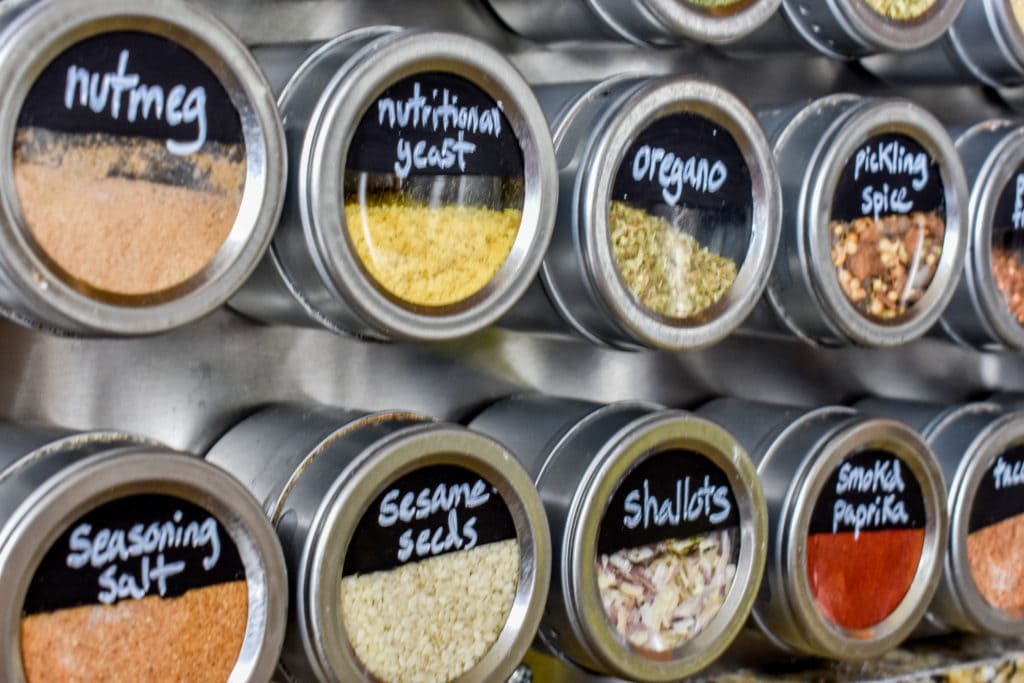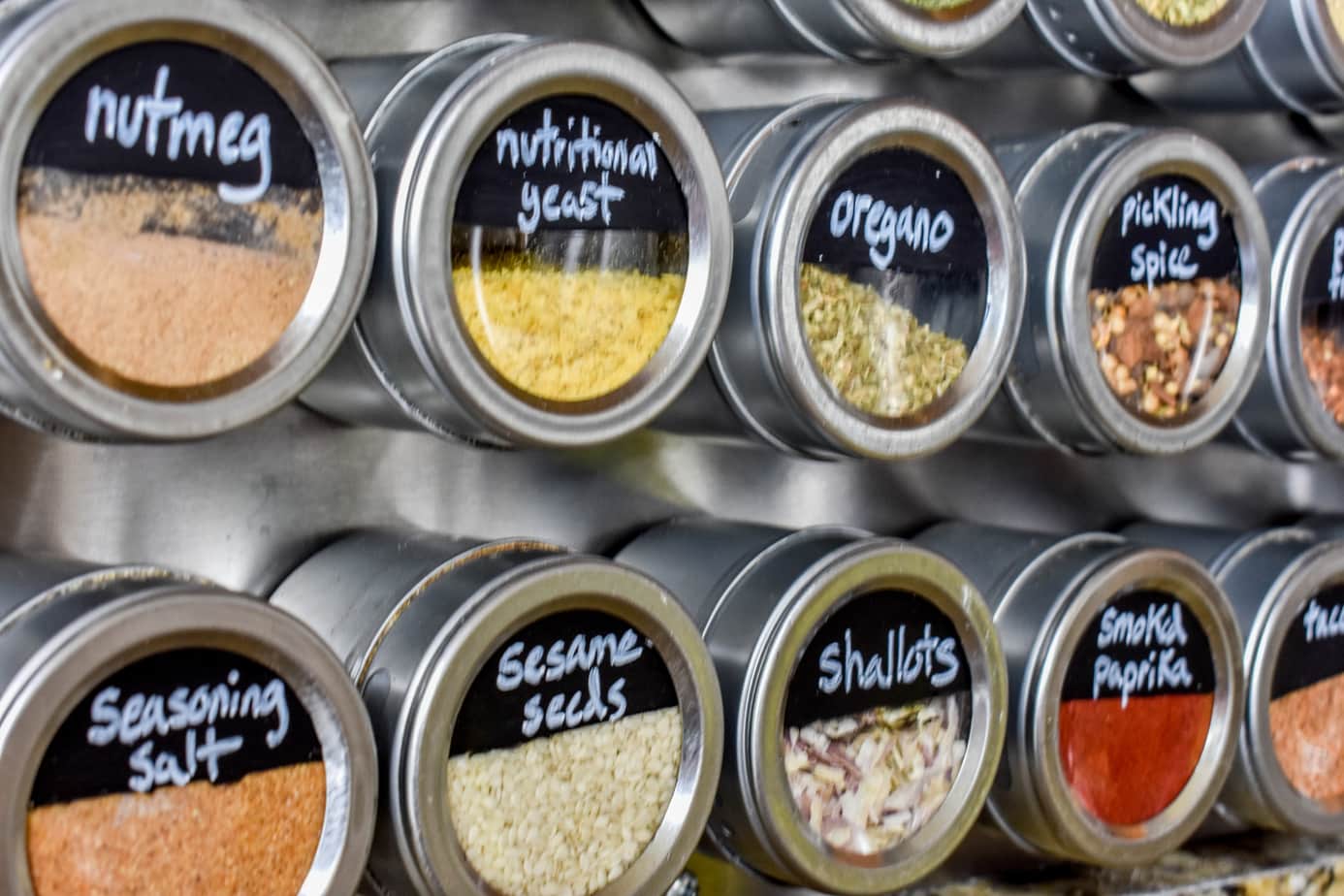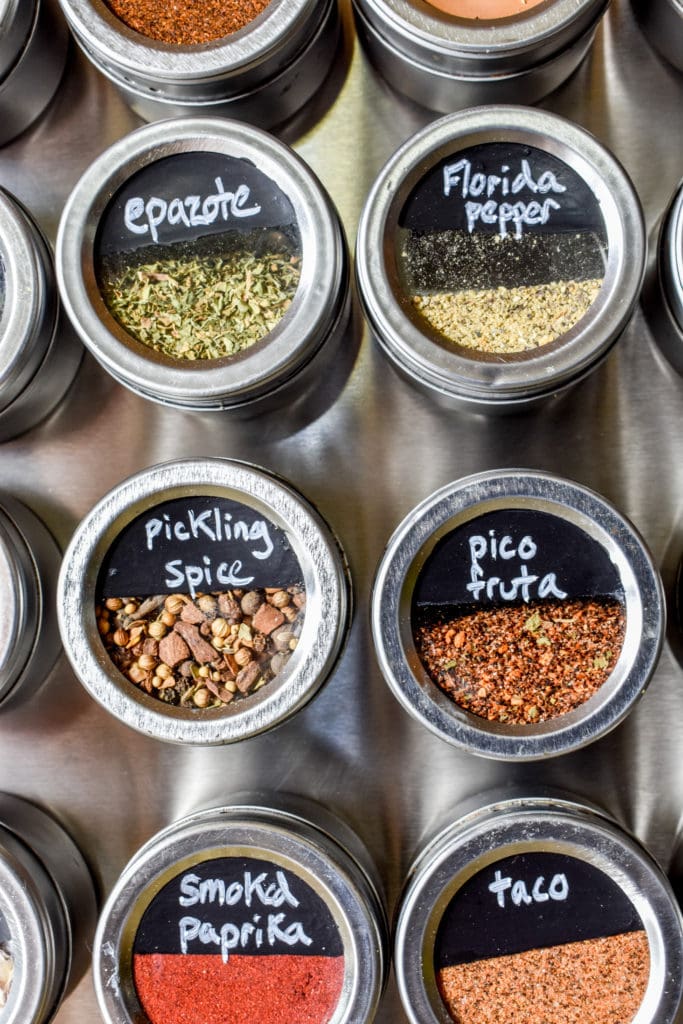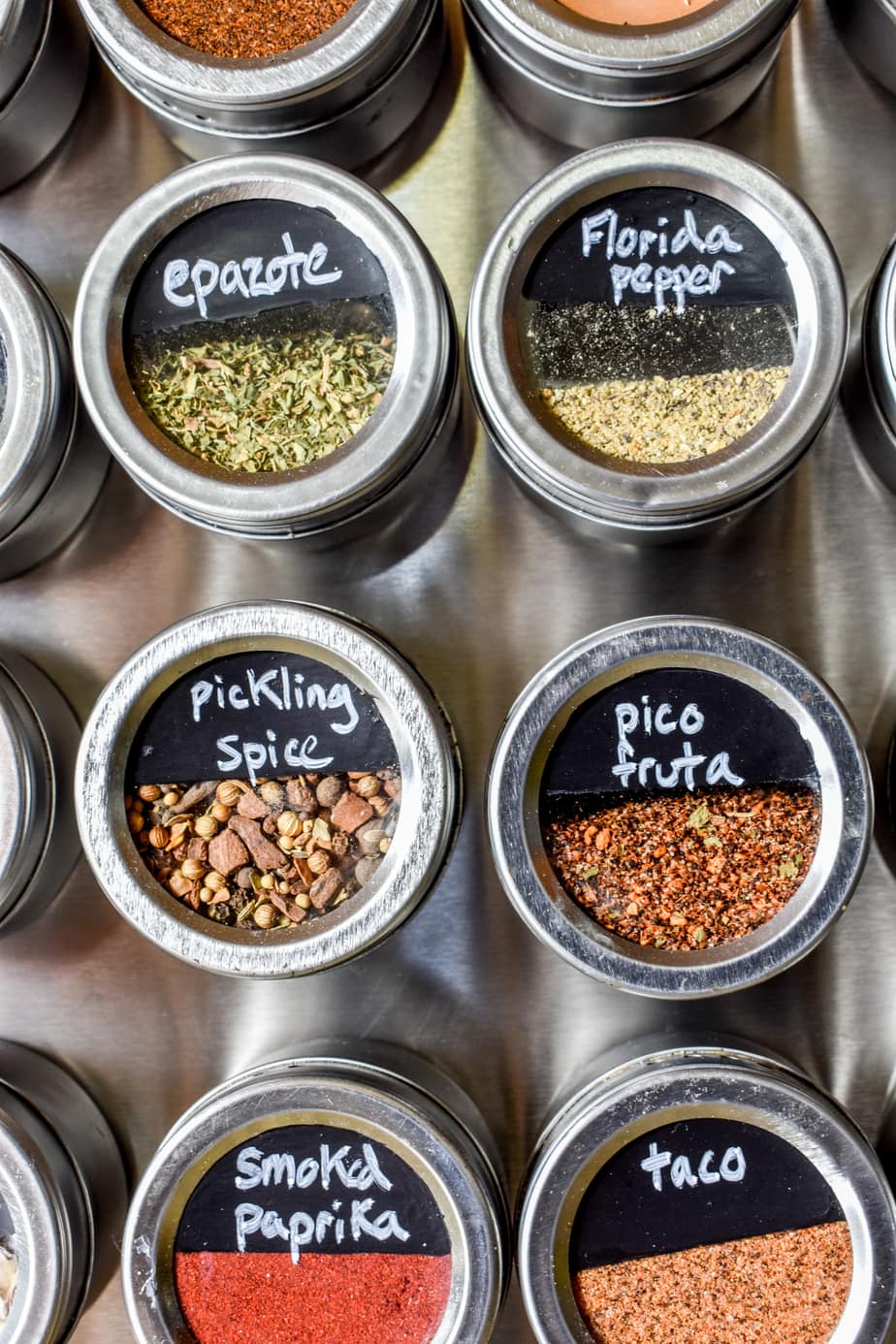 The girls like to put cinnamon in their applesauce, and I want to be really sure that cinnamon doesn't get mistaken for cayenne pepper.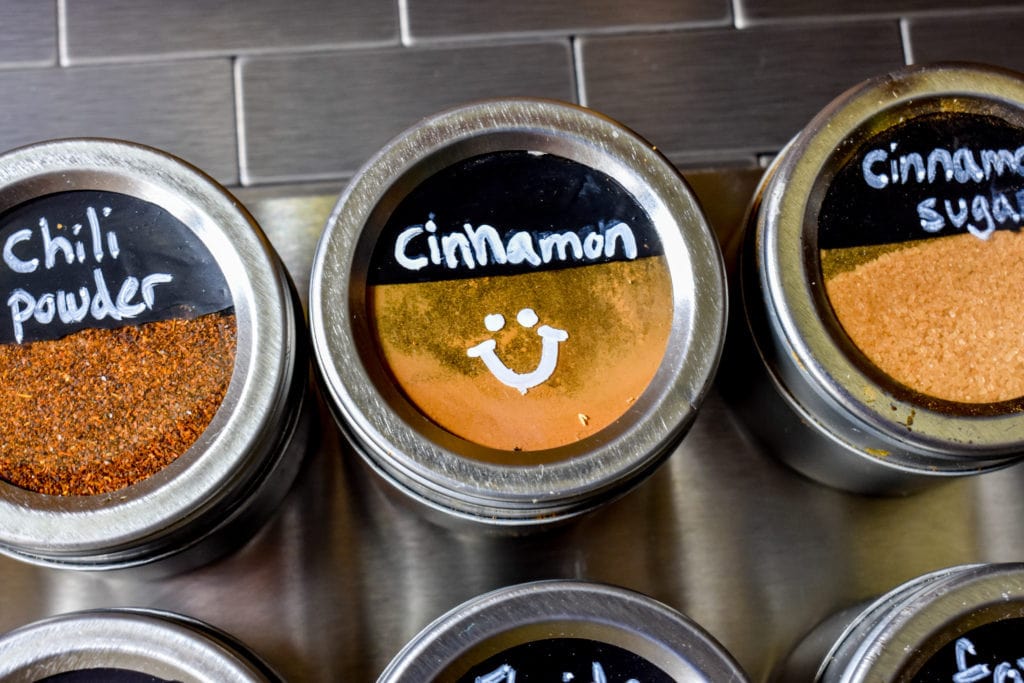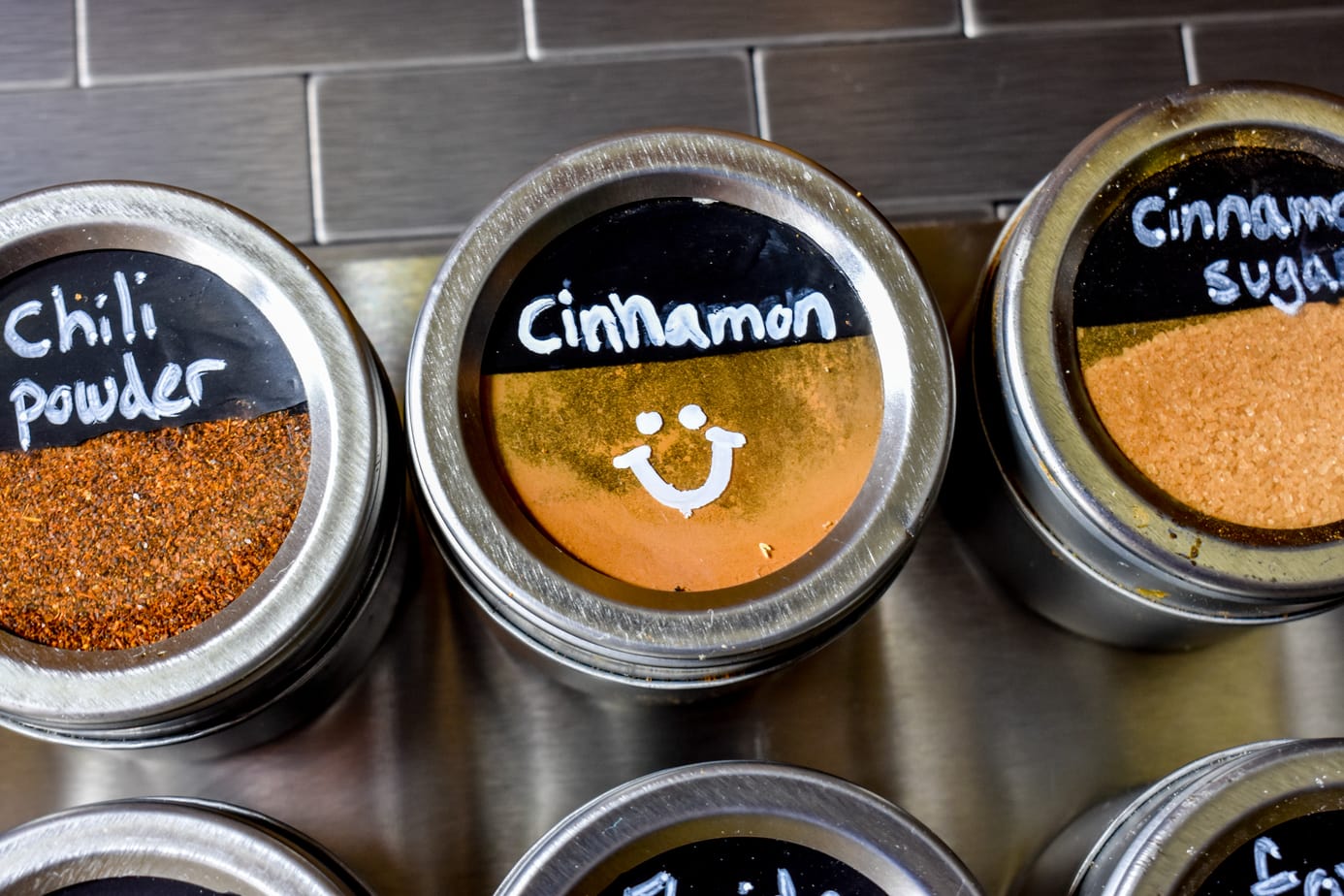 As you can see, this fits perfectly along the back splash (standard distance between counter tops and upper cabinets is 18″, but as always MEASURE).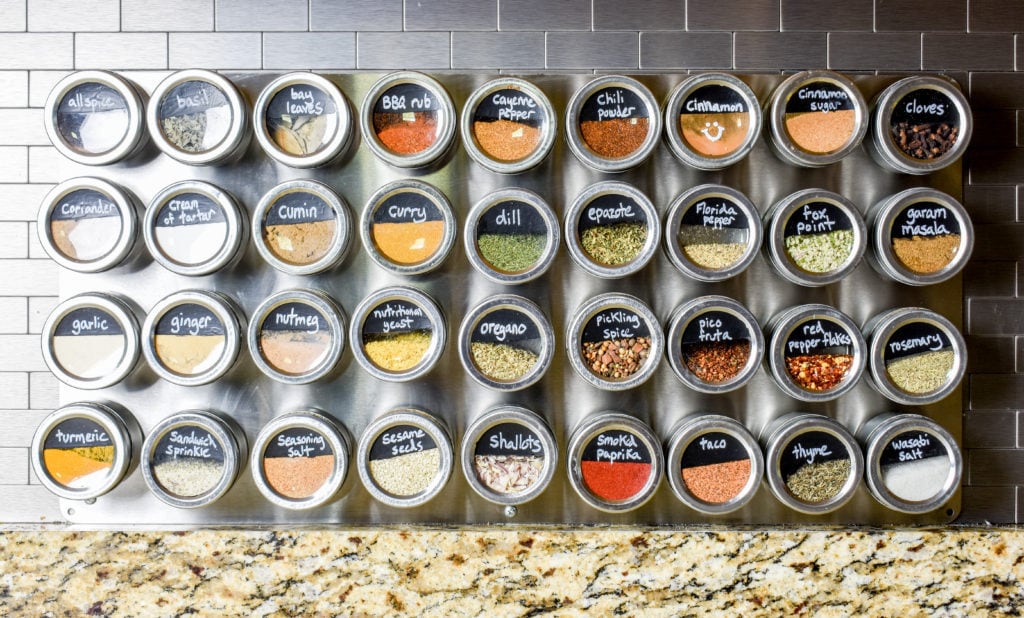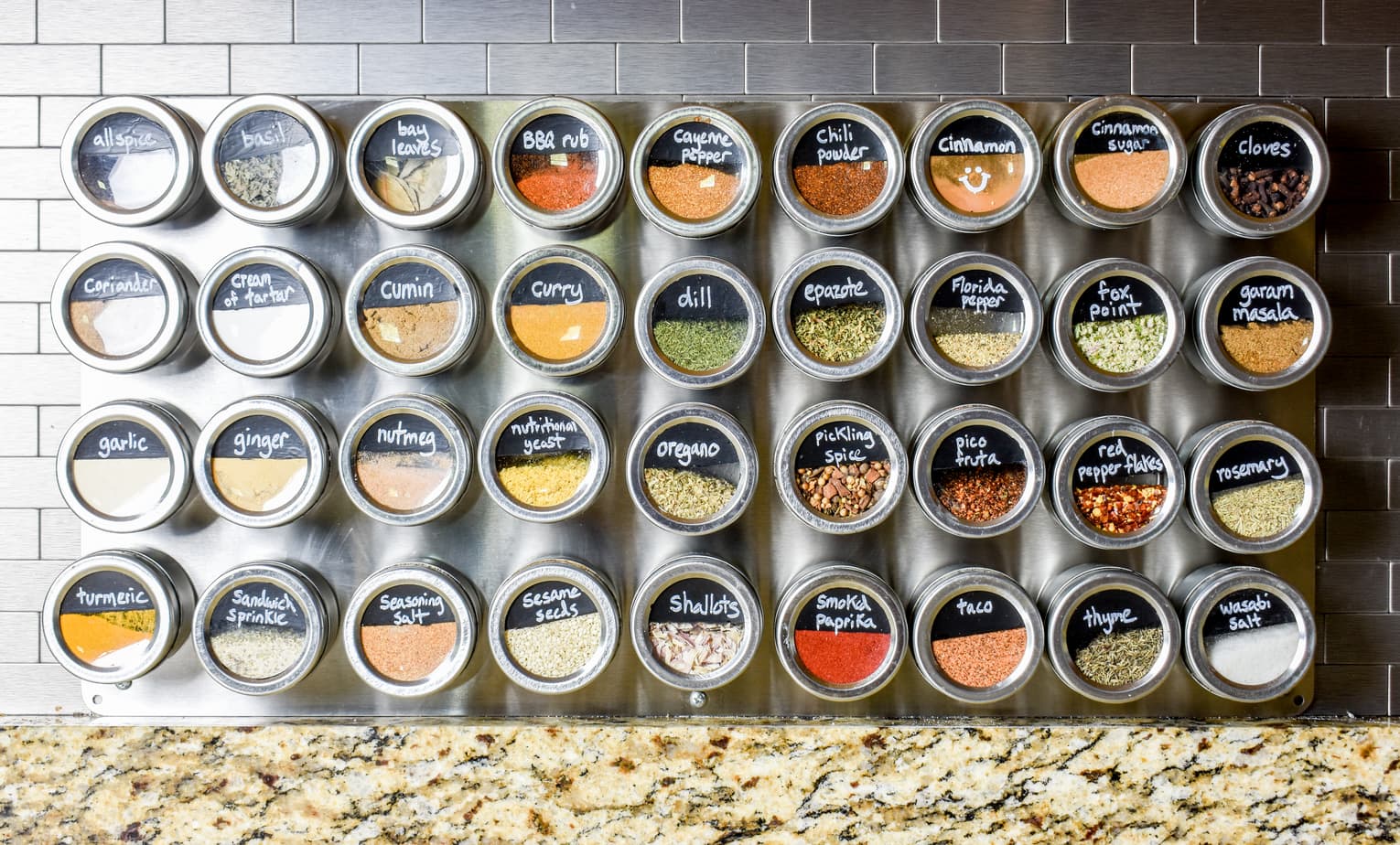 These are the products I used & recommend: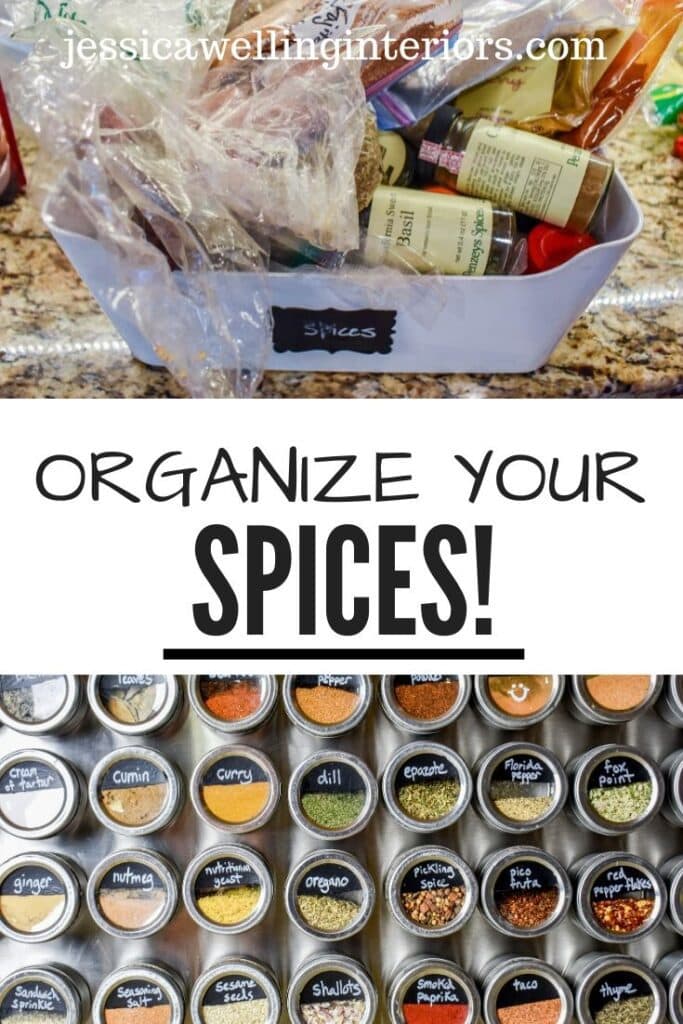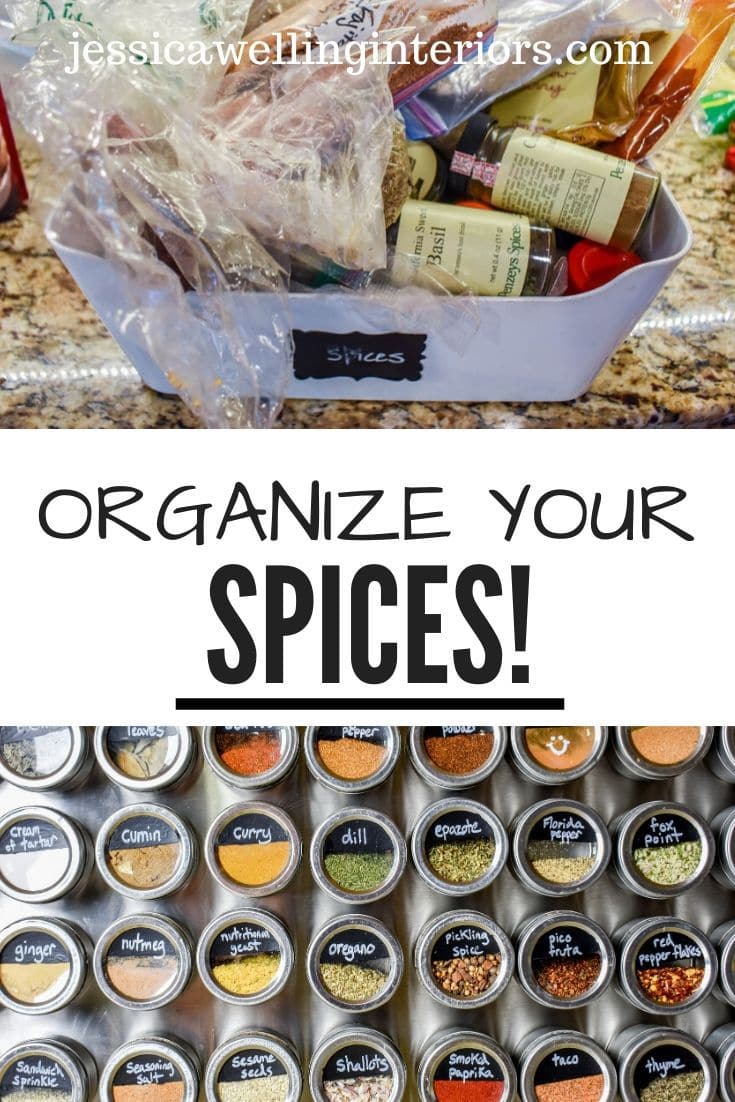 Check out my recent pantry organization project next!
A Messy Girl's Guide to an Organized Pantry