Toy Storage Ideas: How We Tamed the Playroom Chaos
These easy toy storage ideas will save your sanity and help control the chaos of life with kids. I've got great ideas for organizing books and games too!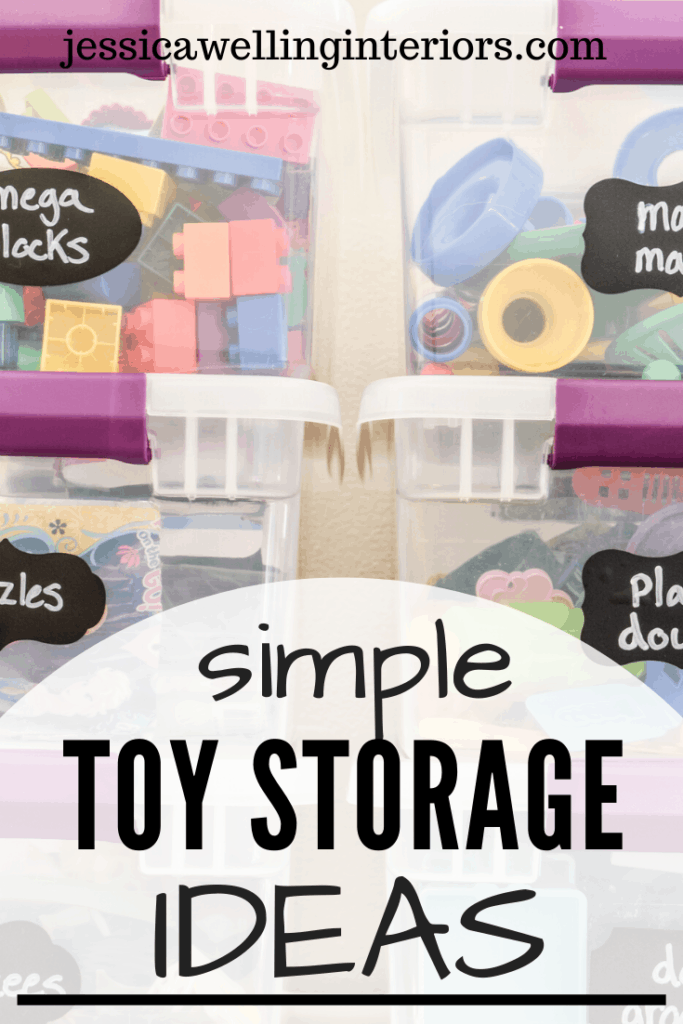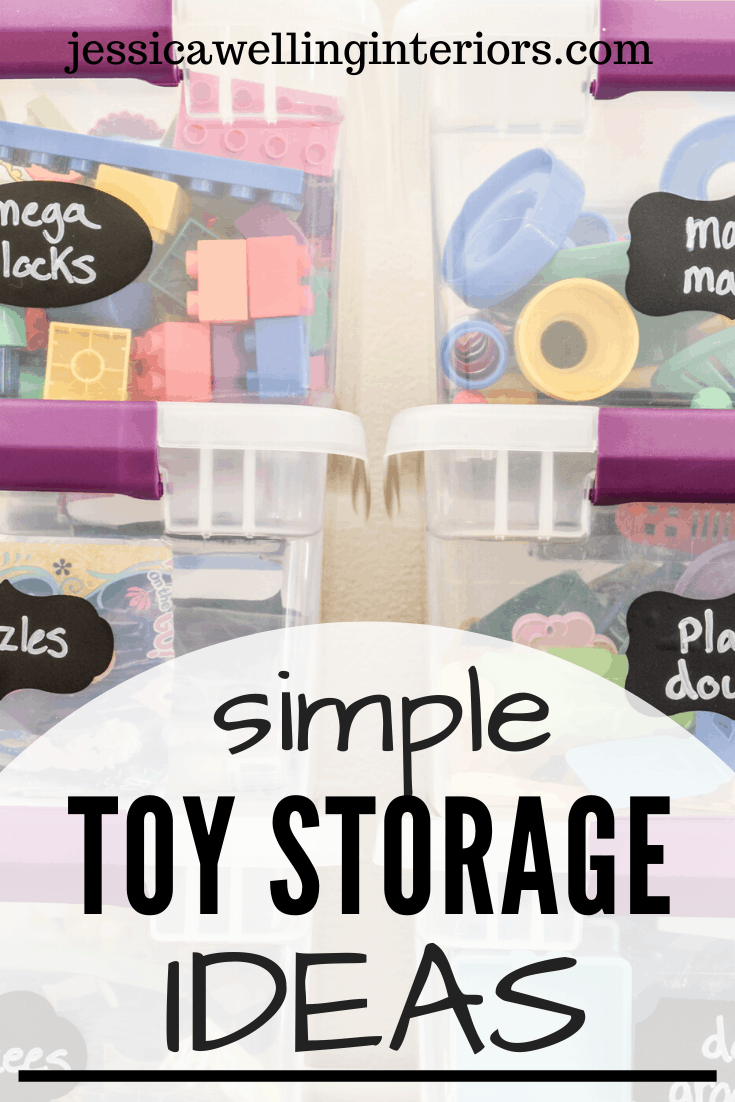 Toy storage, organization, and maintenance is a big struggle in my household. I have a hard enough time keeping track of my own stuff. So when you add small children moving things from one room to another and then getting distracted, leaving them, and moving on to the next thing….Aaaaaaaaaahhhhh!!!
What? You have this problem too?
Toy Storage Ideas
Personally, I'm a fan of living rooms and playrooms where you don't actually see all the toys when they're put away. Now obviously they will be out sometimes (or let's face it, most of the time).
But it's nice to be able to put them away and have a grown-up-feeling space. Especially if it's your main living room.
We actually have a sort of dedicated playroom, but it's also our entryway, home office, and extra sitting room, so I don't want toys out everywhere!
Small Toys, Games, & Sets
We have this coat closet under the stairs… but it's a good 20′ away from the front door, so we've never put coats in it. At first, there wasn't much we could do with it because the door swung inward and took up half the closet.
But a couple of years ago I talked Peter into replacing the standard hinged door with a bi-fold closet door. Now we can use all the space in the closet!
I found this inexpensive HEJNE shelving unit at IKEA. It just fits in our sloped-ceiling closet and is the right depth for shoebox-sized containers.
It's tall, and I'm okay with that because there are toys and art supplies that I don't want the kids to be able to get out on their own quite yet. I'm talking about you, Perler beads!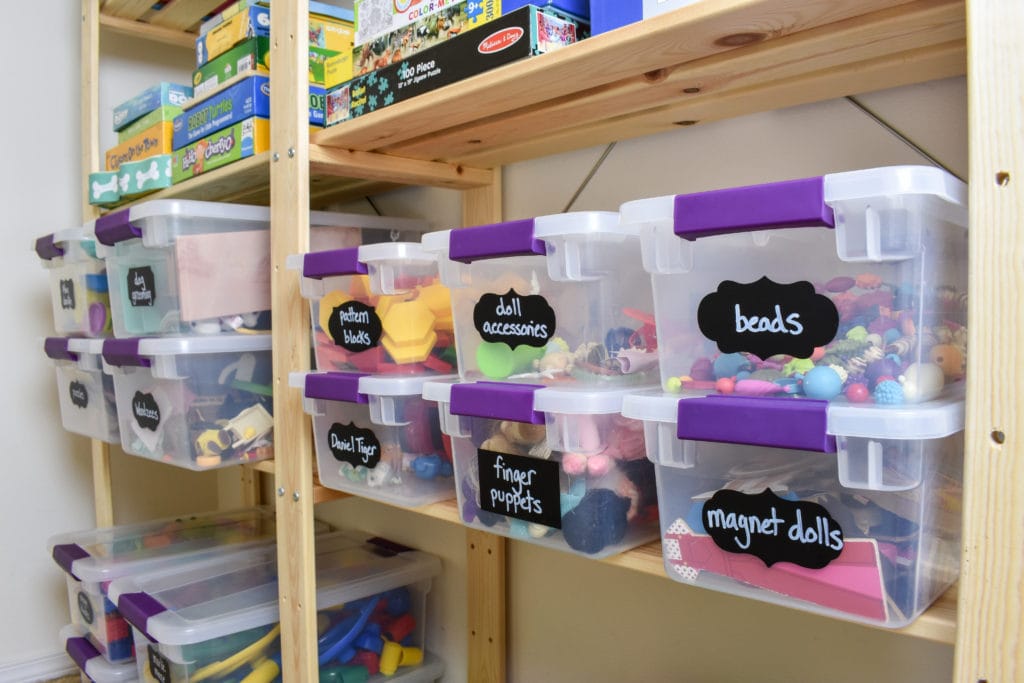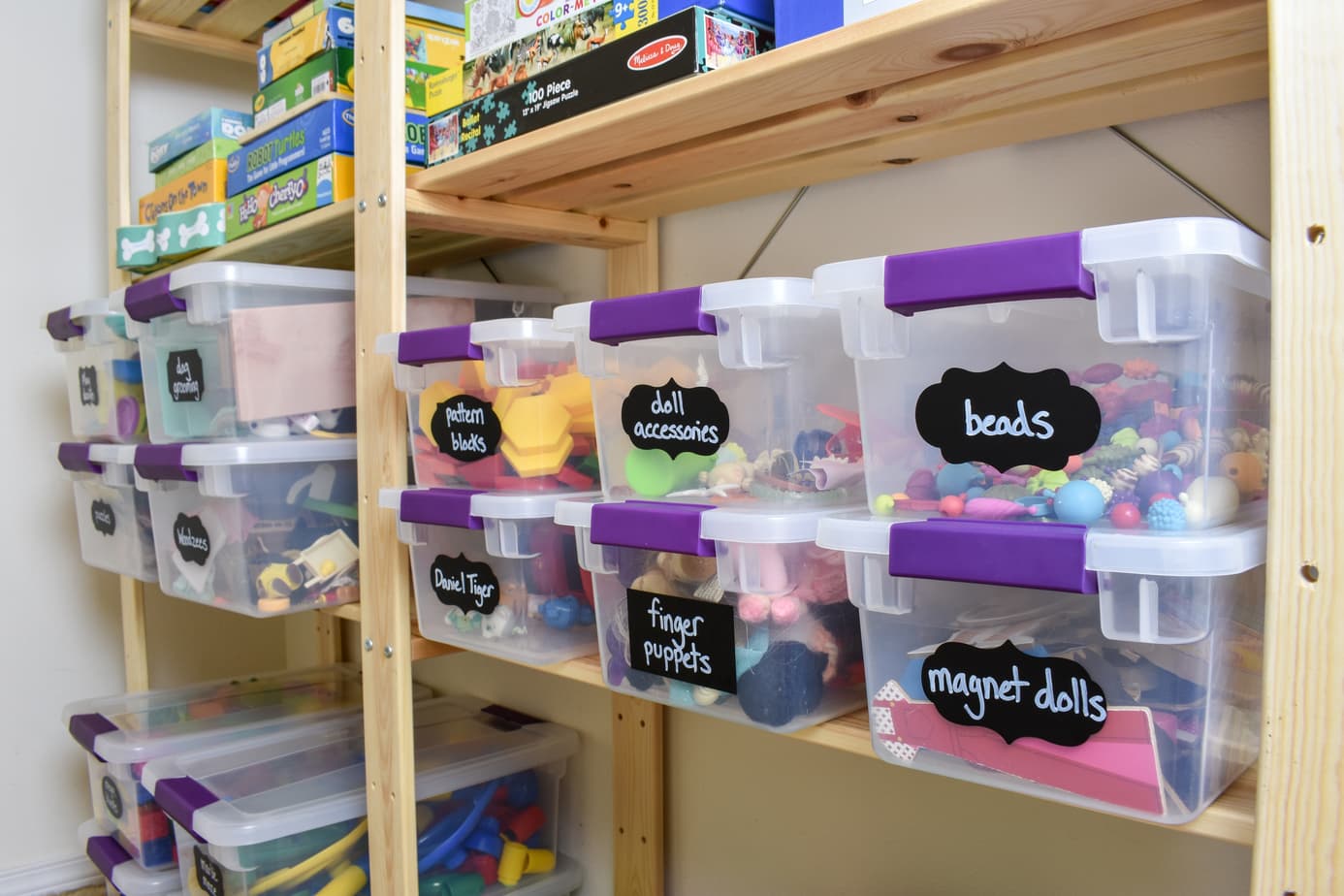 This is the inside of a closet, so I'm not going to put a lot of effort into making it look beautiful. But I do think it's important for it to look tidy. If it looks tidy we're more likely to maintain and put things away. That's why I invest in uniform-looking containers to help things feel less chaotic.
Be sure your containers are sturdy and will stand the tests of kids and time! I love these Sterilite Containers. We've had them for about four years now, and they've held up great. I wanted something with a lid that wouldn't pop off easily, but also that the kids could open and close by themselves.
We use mostly the 6-quart (shoebox-sized) ones, but also have some of the 15-quart size. In fact, I use these all over the house. I also like that they're sort of see-through.
When you can't read yet, it's nice to be able to see what's inside:) I try not to stack bins more than two-high, since that makes it harder to get things out and put them away.
We have some larger Woodzeez houses and a farm, and I like to keep these on the bottom shelf where E can reach them (and put them away!) herself.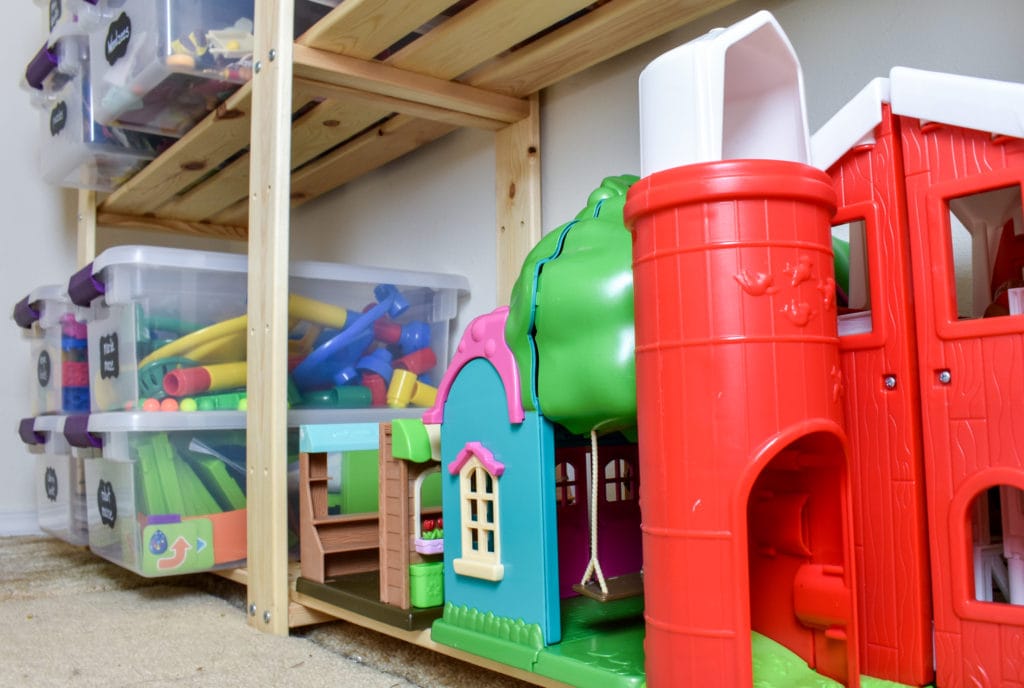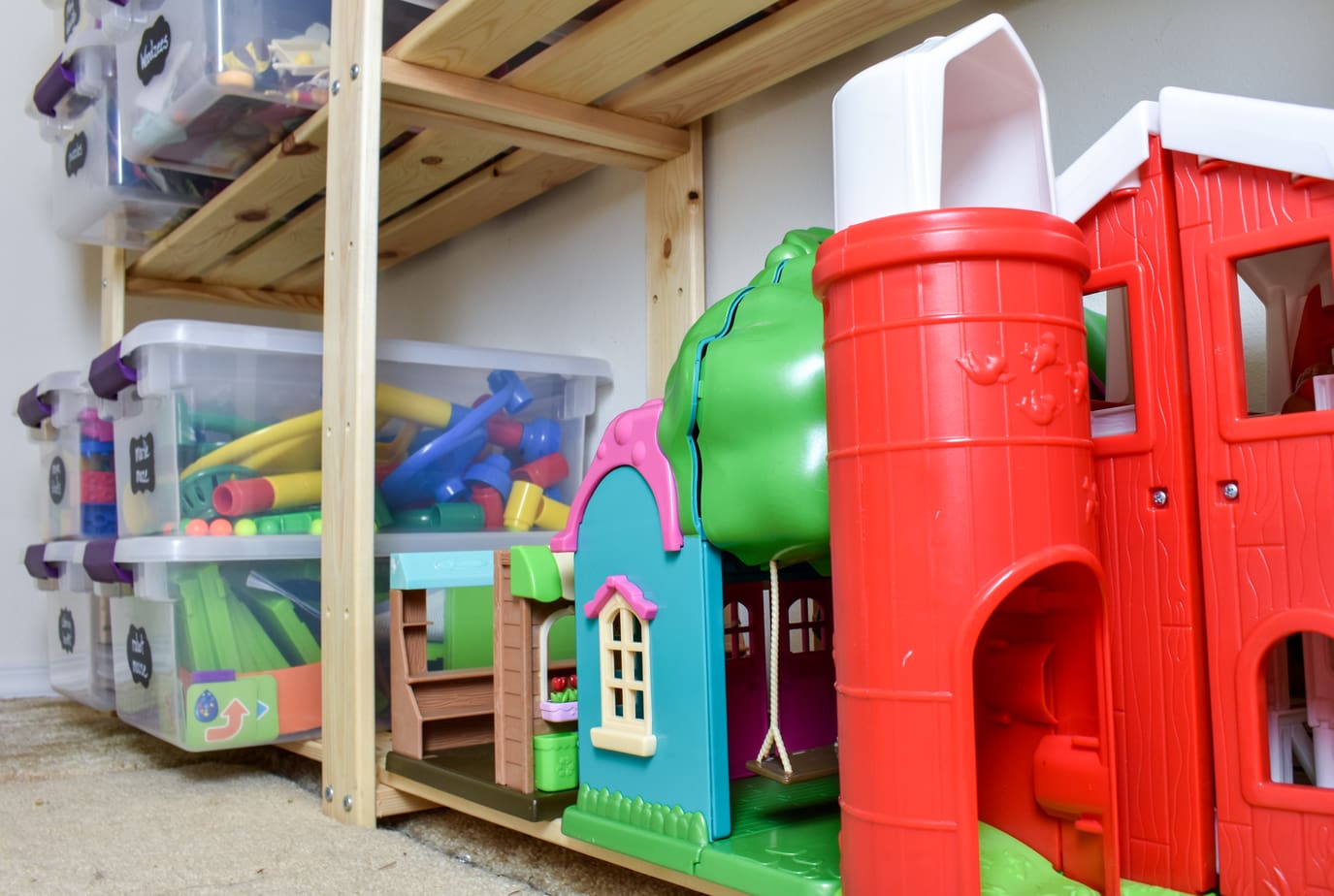 Labels
Finally, I label both ends of all the boxes. That way it doesn't matter which direction they get put back on the shelf. We're just happy that they're back on the shelf at all.
These are my favorite chalkboard sticker labels (and I've tried a few different brands). They come with a good chalk pen too! But I recommend using a white paint pen, so the writing won't rub off.
Stuffed Animal Storage Ideas
I'm a longtime fan of these STUVA drawer units from IKEA. They have a bench with a giant drawer underneath, so they're perfect for storing stuffed animals and miscellaneous toys.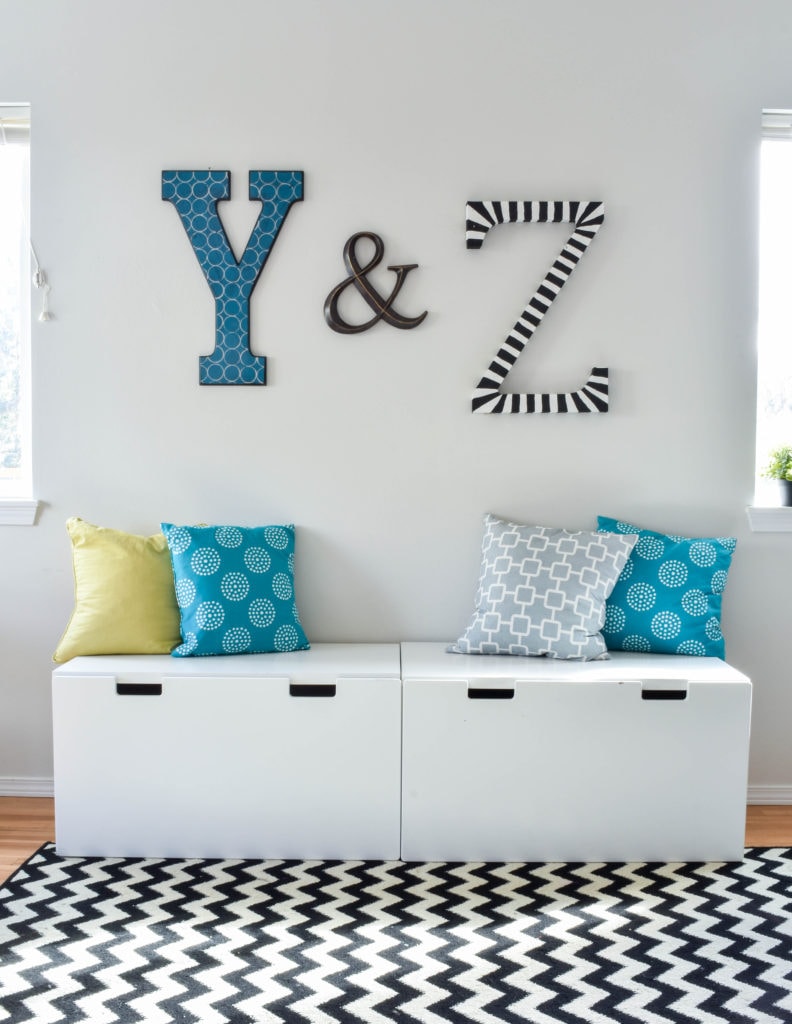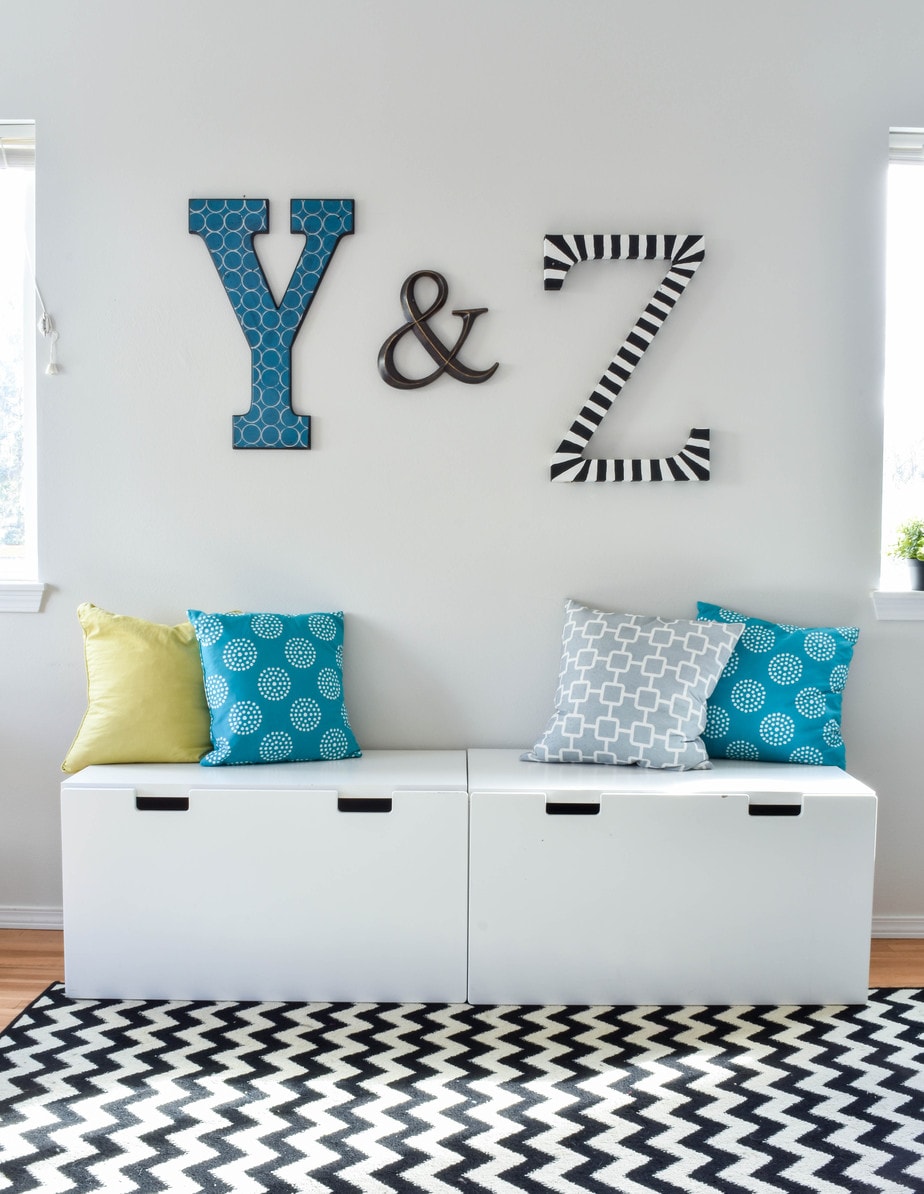 This is a great place to start if you have a baby or toddler and don't have a ton of small toys yet! Just keep in mind that as the kids get older the toys multiply and get smaller.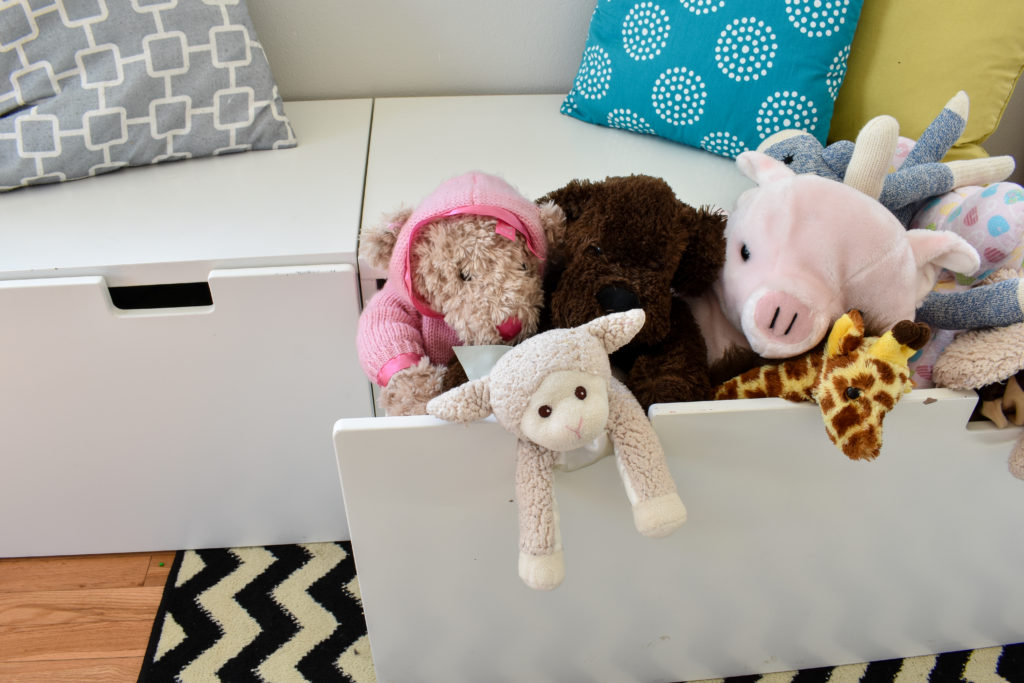 The Play Kitchen
Anytime you're thinking about a large toy, you've got to think about storage too! The IKEA DUKTIG play kitchen has probably been our best ever toy investment.
But not only do the kids love it. I love that it has a decent amount of storage inside for all the food and kitchen utensils. If your play kitchen doesn't, think about some kind of basket shelf or bin to go next to it.
Also, I recommend not over-filling the kitchen with fancy gadgets. I think we all know who's really going to be picking them up off the floor!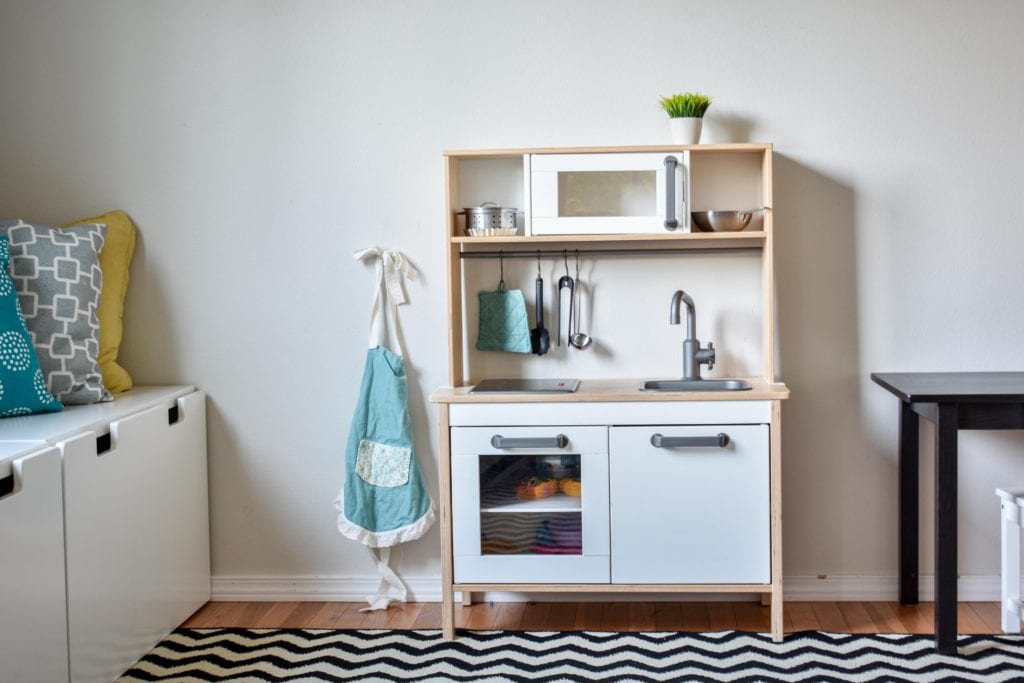 The play kitchen that is. I'm perfectly happy to cram my big kitchen full of fancy gadgets!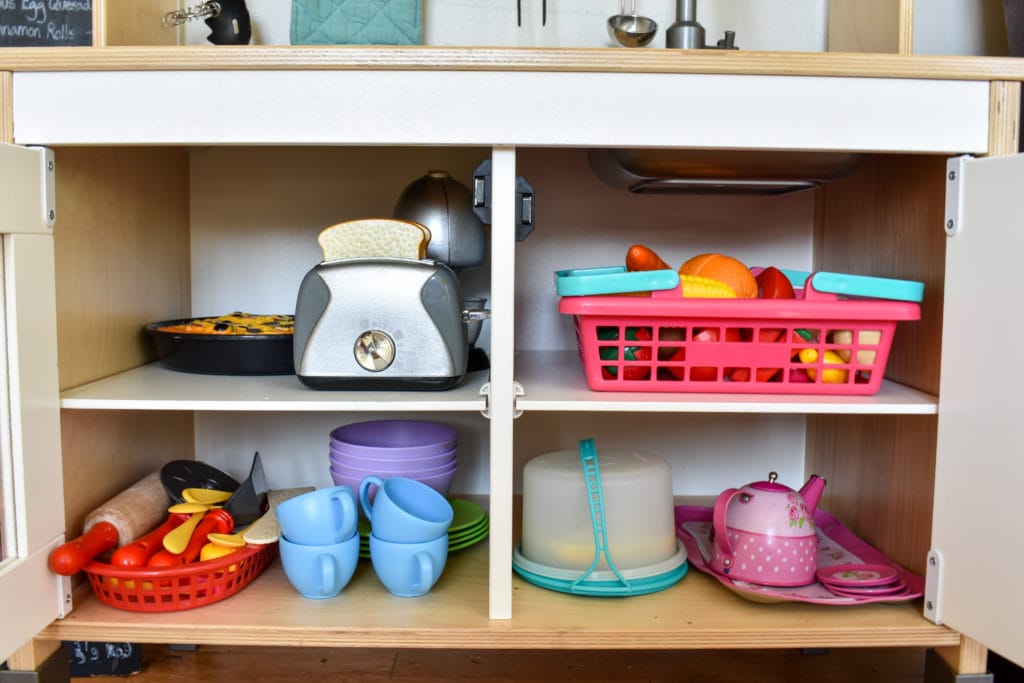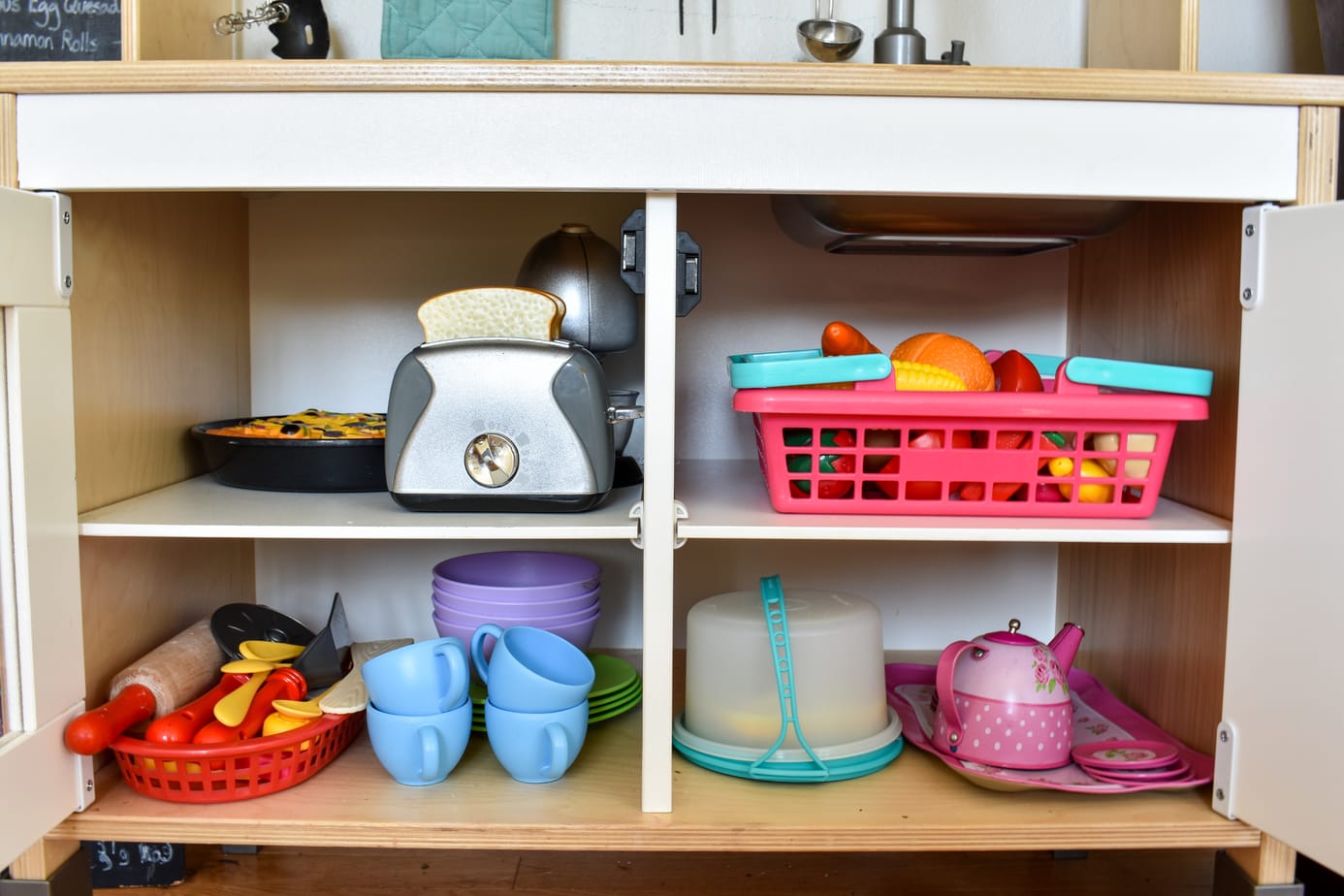 Please don't imagine that I organize the inside of their kitchen all the time… just showing you that there's good storage in there!
The other place we store some toys is the girls' bedroom. I try to keep these to a minimum, just because we don't need any additional messes in there. Right now we keep their dress-up clothes in a hinged chest at the end of the bed. They also have a dollhouse in there.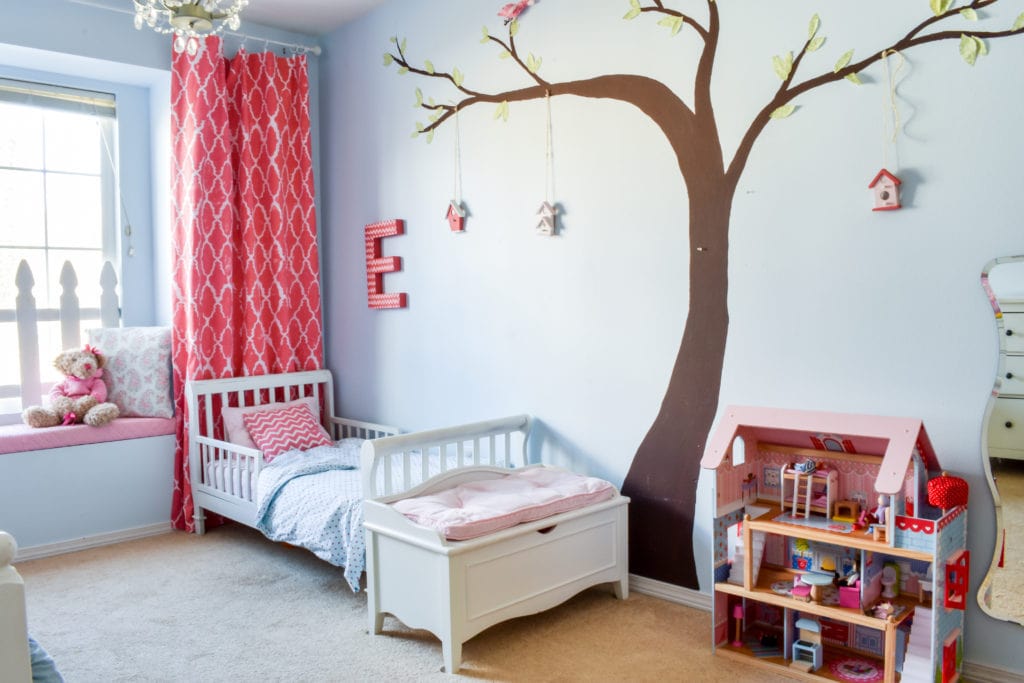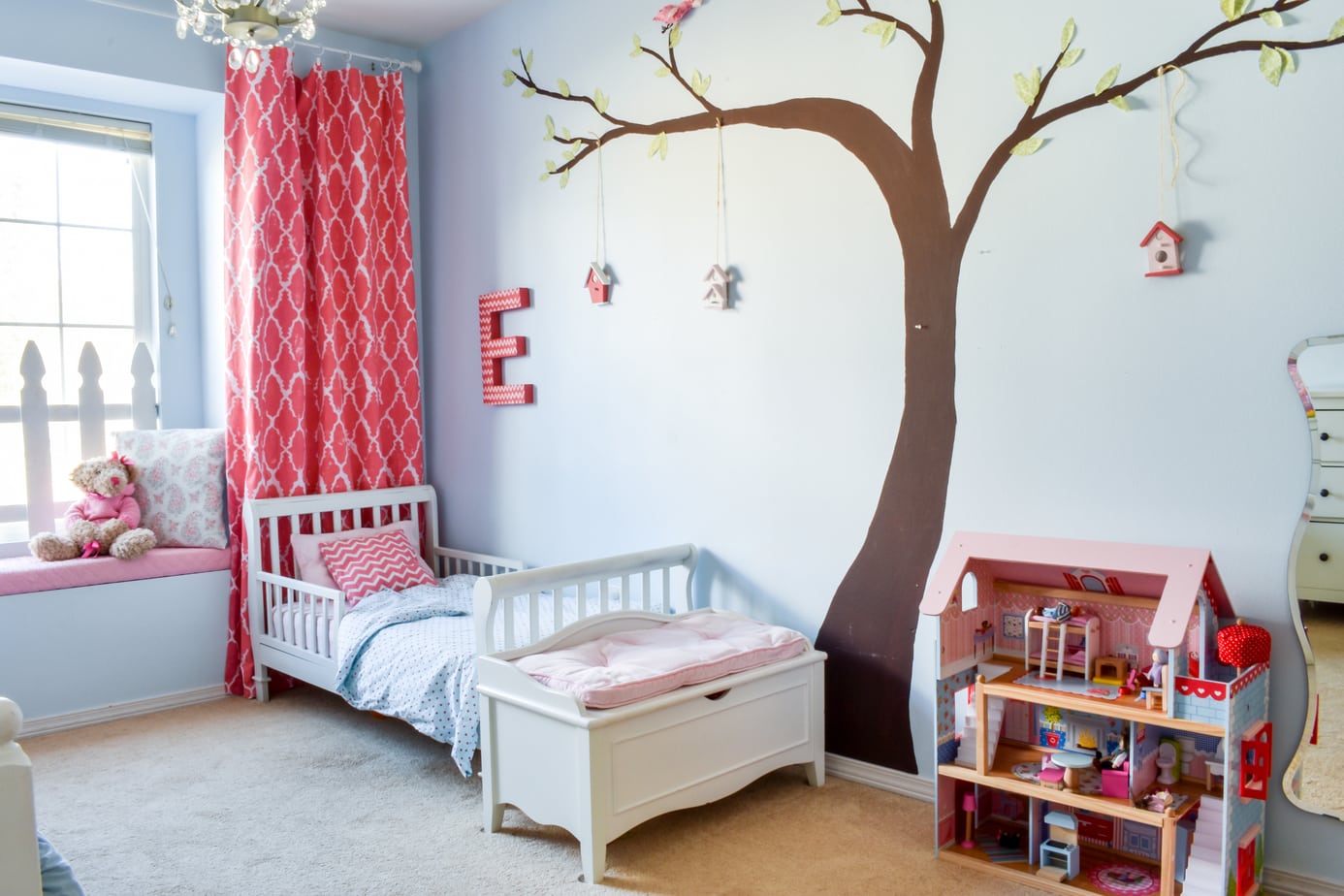 And all of their doll clothes and accessories are in a chest in the closet.
Update: We added these great under-bed storage drawers a couple of years ago, and now we keep the dress-up clothes in there! You can see the simple Ikea hack tutorial at the link above.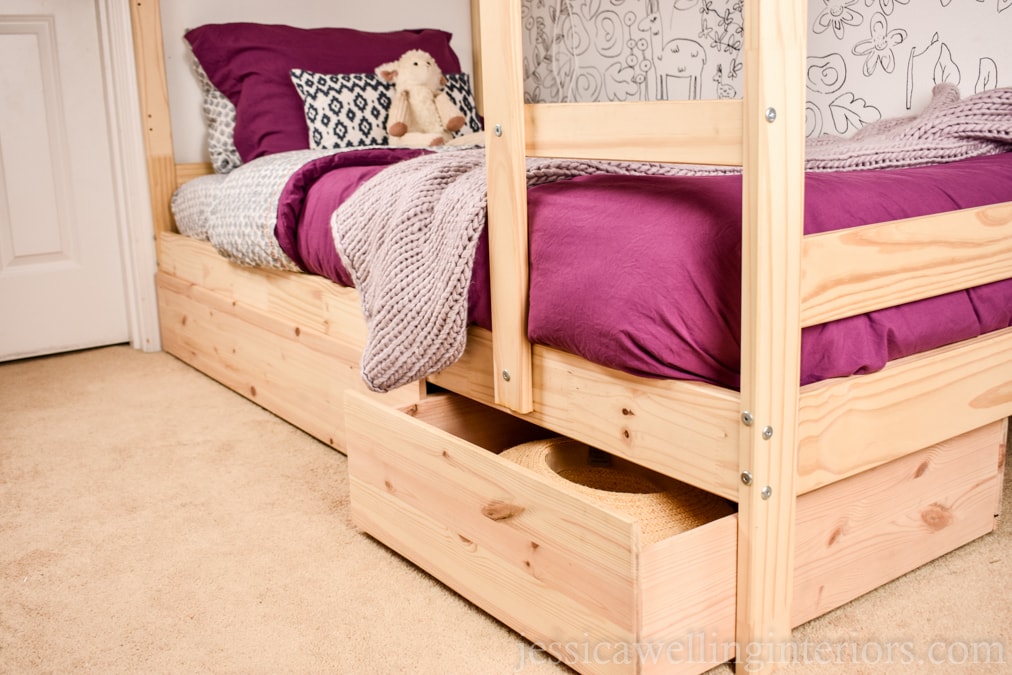 Book Storage
My current system for storing kids' books is not especially cute, but it works well for now. I have a crate or bin in each of three rooms. There's one in the playroom, one in the living room, and one in the girls' bedroom.
We have a ton of kids' books (probably more than 200) because my mom just retired from teaching Kindergarten. So I keep a lot of the books in two boxes in my closet and rotate them out every few months.
I've found that bookshelves + small children = BIG MESS ALL THE TIME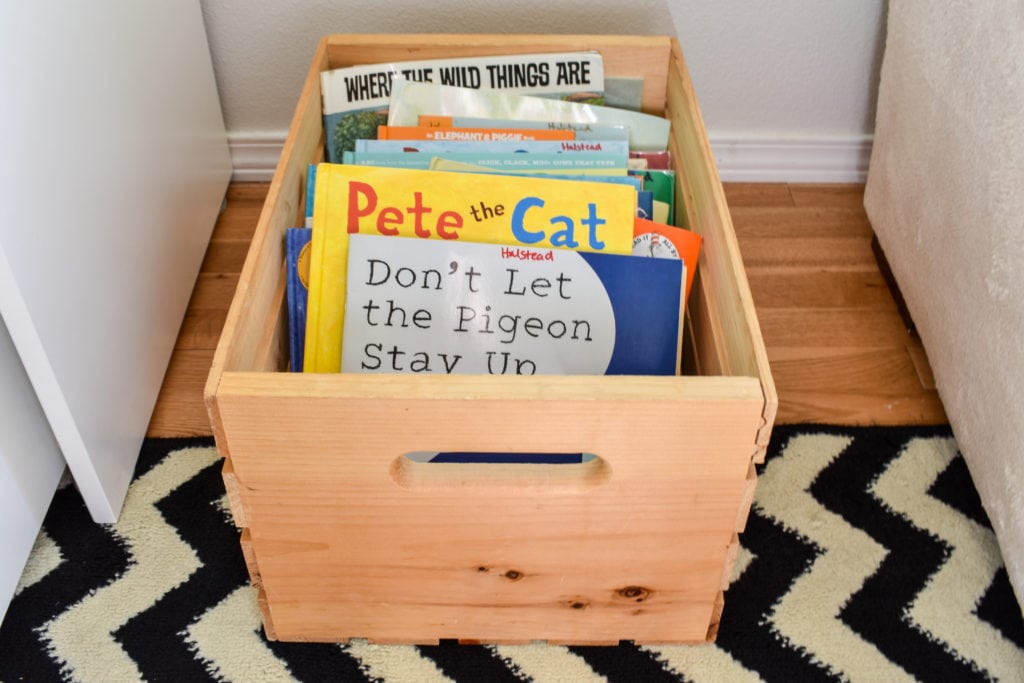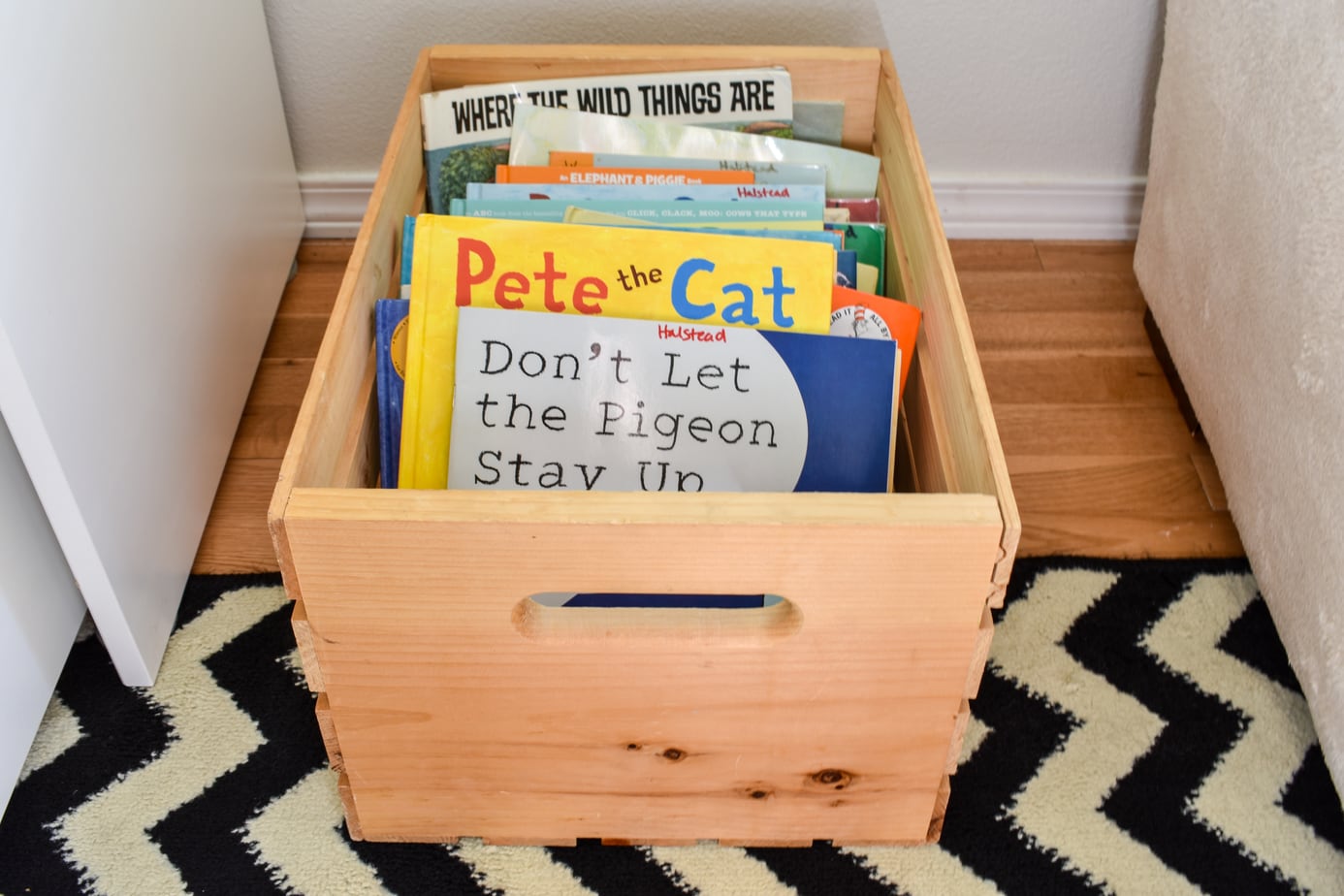 Best of luck! I know this is can be a bit overwhelming, but having the toys organized makes such a huge difference in my sanity!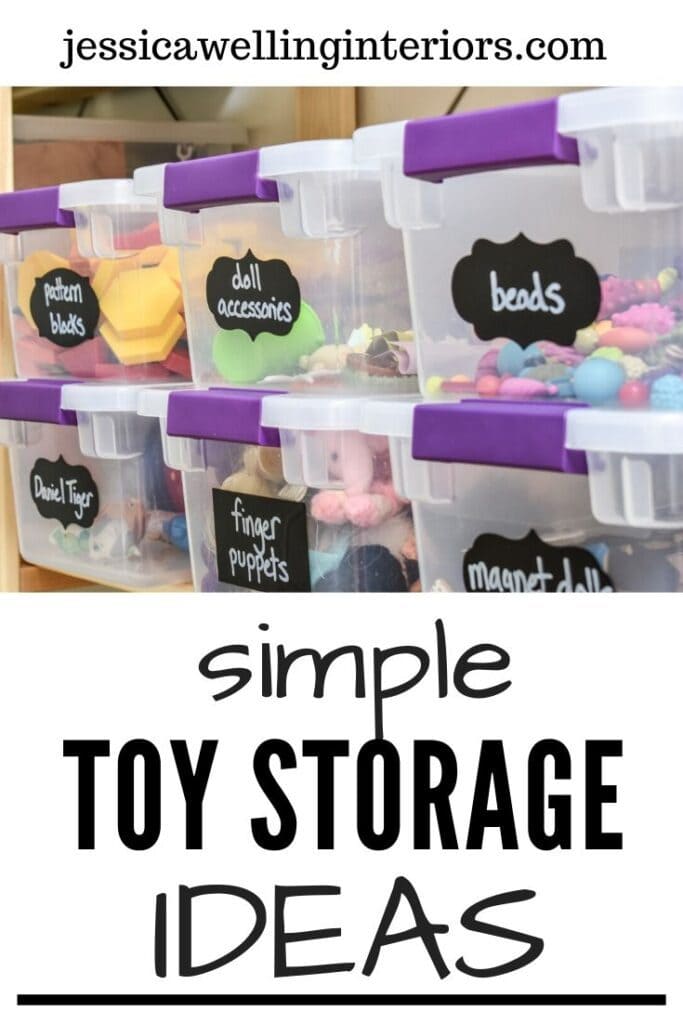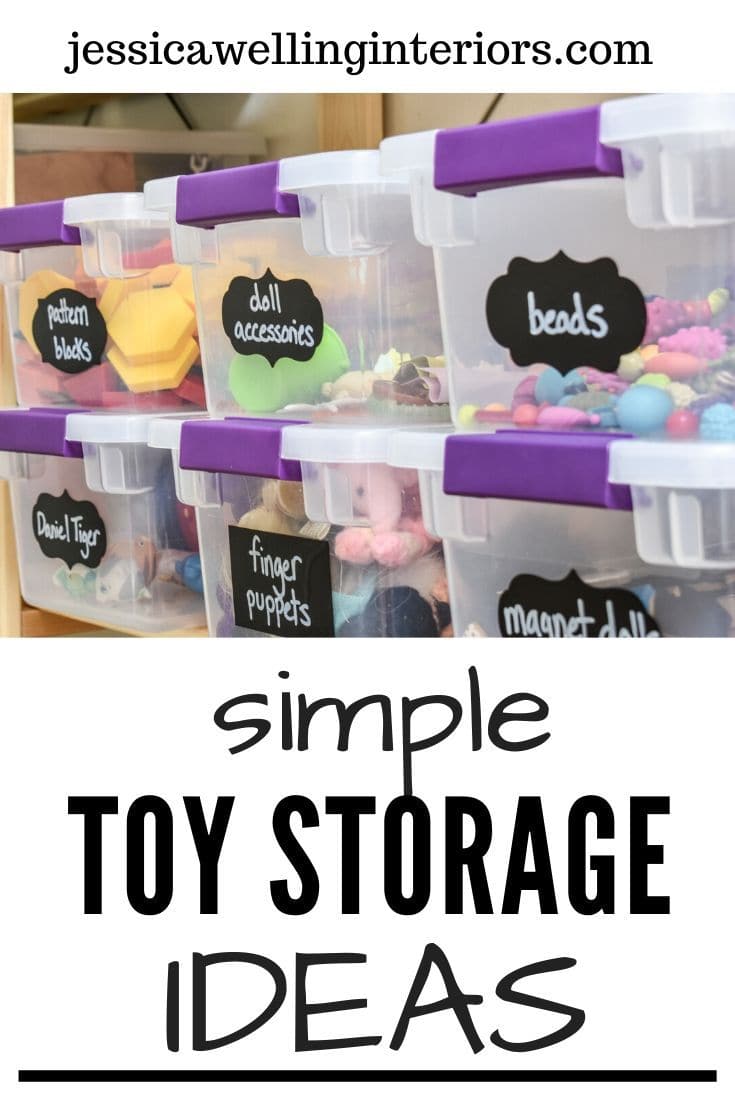 More Home Organization Ideas…
Kids' Room Organization Hack: Modern Coat Hooks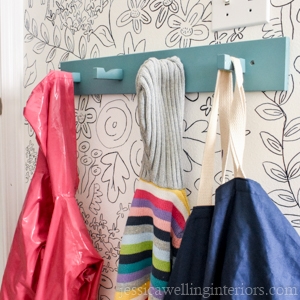 Organize Kids' Clothes for School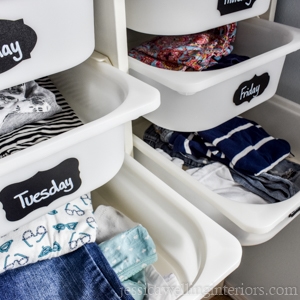 Easy Painted Chalkboard Labels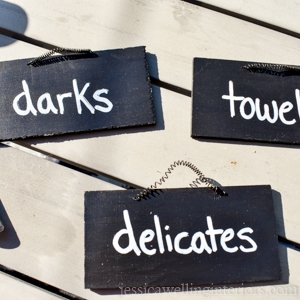 Create a Family Command Center