10 Brilliant Entryway Ideas
Get inspired and organize your space with these simple entryway ideas! There's something for every entryway or mudroom here.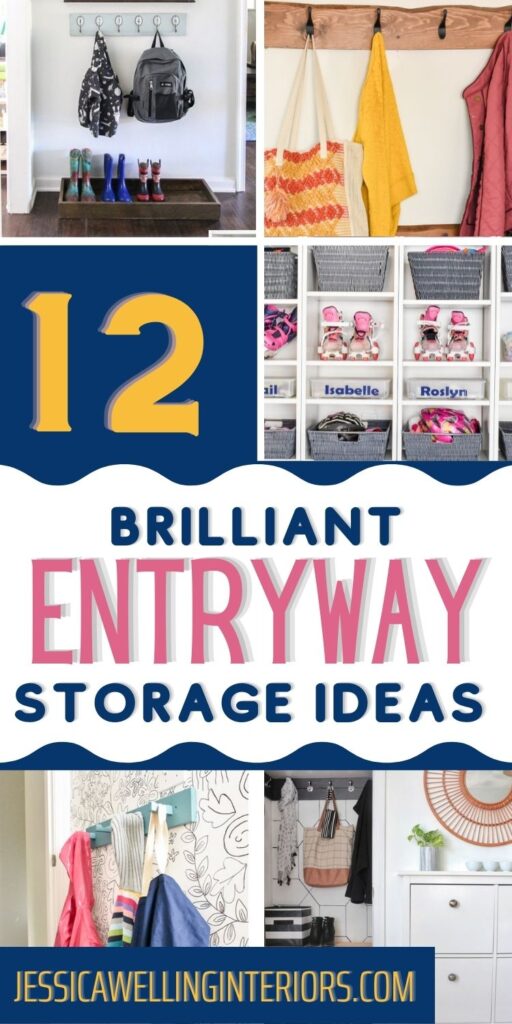 Entryway Ideas to Help You Get Organized!
Creating a pretty, hard-working entryway for your home requires a bit of planning. But it doesn't have to be difficult. These stylish entryways store coats and jackets, shoes, dog leashes, face masks, and everything you might need before heading out the door… or right after coming in.
DIY Coat Racks
The worst-possible entryway scenario is a giant heap of stuff by the front door. Pretty wall-mounted coat racks are perfect for storing kids' backpacks, purses, coats, jackets, umbrellas, keys, hats, dog leashes, face masks, and anything else you can imagine.
My dad and I made these easy DIY coat racks a few months ago, and they've been life-changing! Check out the full tutorial here.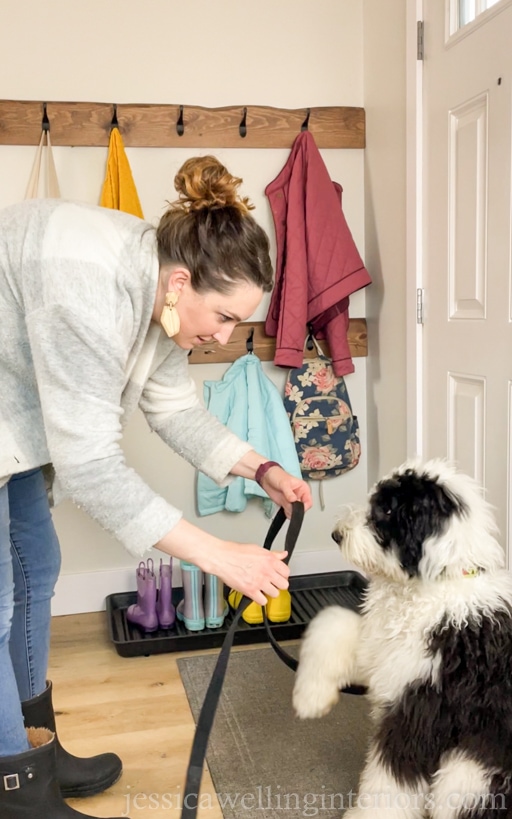 DIY Coat Hooks
We also made these DIY coat hooks for the garage entryway at my old house.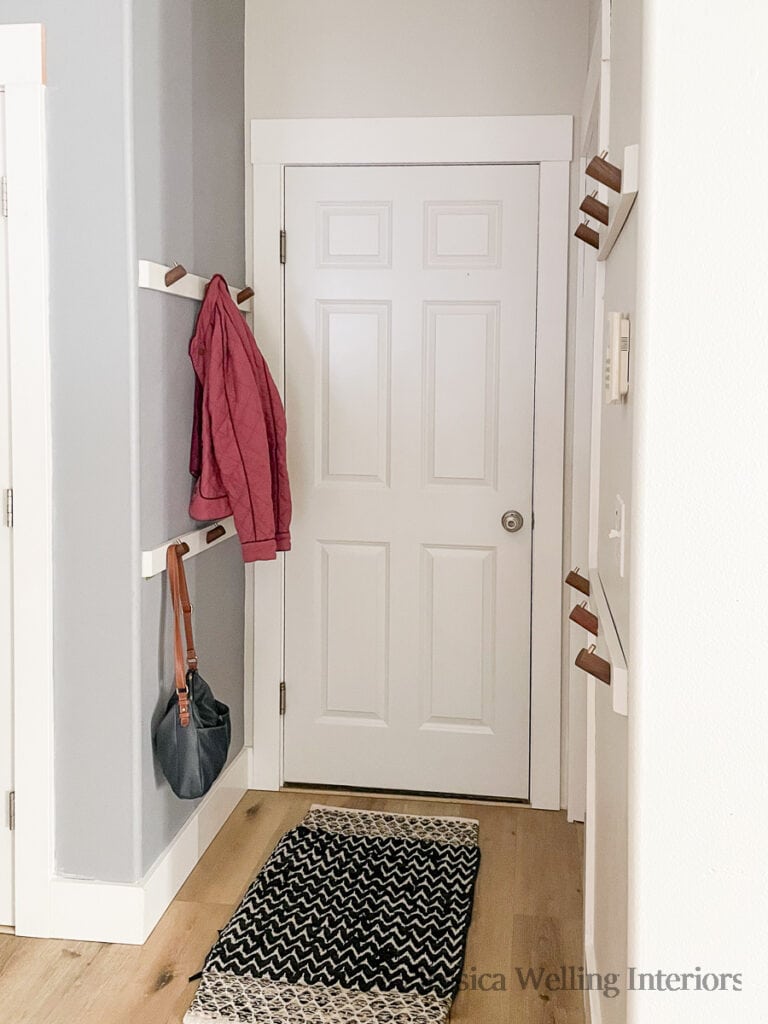 Entryway Mirror
One final check in the mirror before leaving the house is usually a good idea! This pretty DIY mirror from Vineta at The Handyman's Daughter has hooks for keys and even a jar for loose change.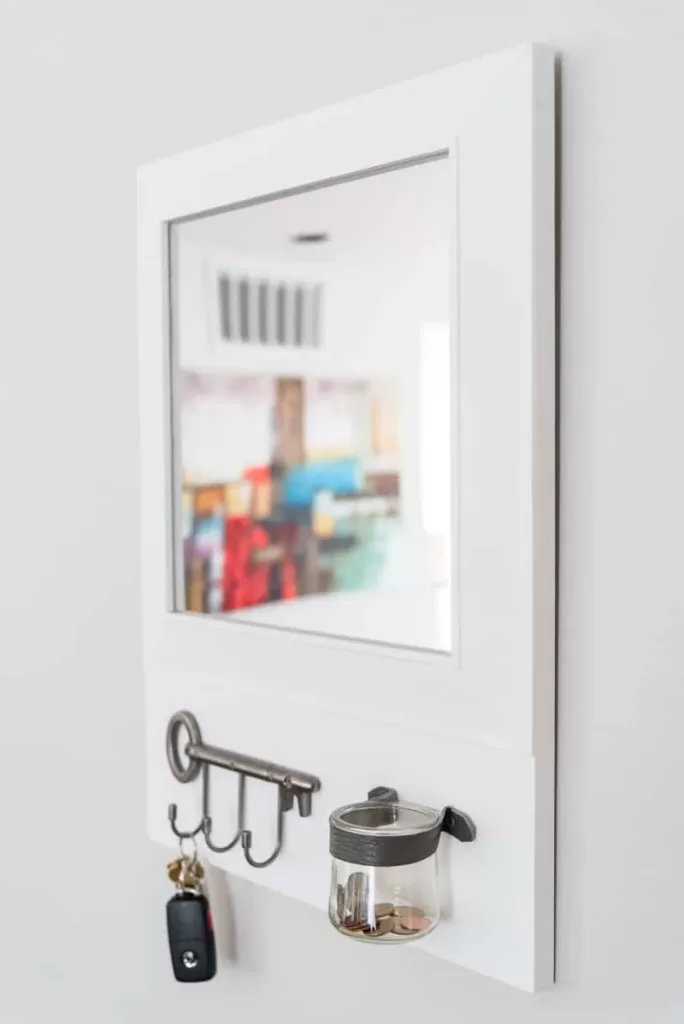 Check out this post for a collection of my favorite inexpensive entryway mirrors available online!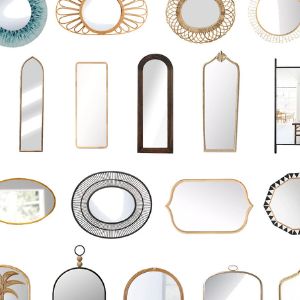 DIY Wall Hooks For The Family
Christine at Where the Smiles Have Been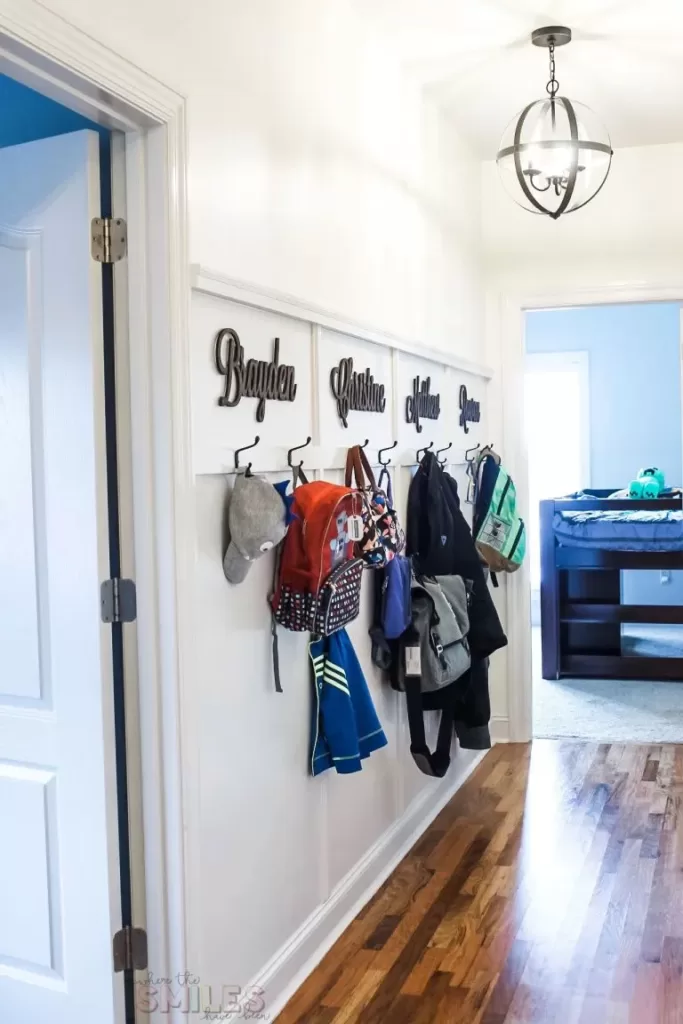 Coat Closet Reimagined
Coat closets tend to get stuffed with junk and off-season coats, which isn't usually the best use of the space.
I love what Made by Carli did with this coat closet! It has built-in shoe storage, wall hooks for hanging coats, purses, etc., and even a mini command center on the back of the closet door!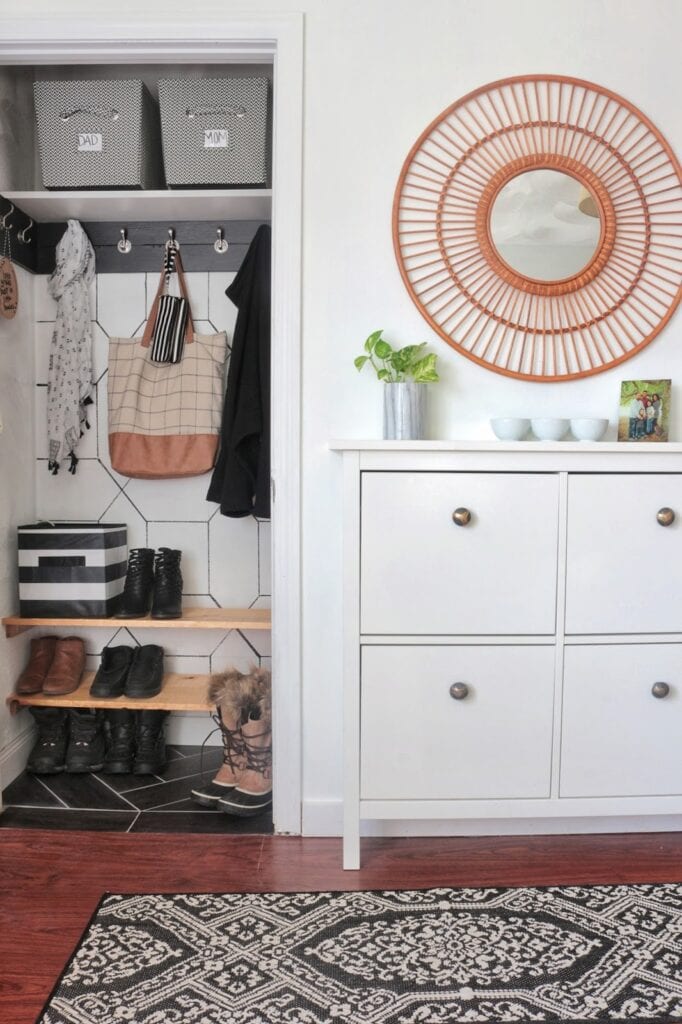 Boot Trays
Boot trays are essential in many climates, including my own. Providing a designated spot for wet and muddy boots ensures that mud won't get tracked through the rest of the house.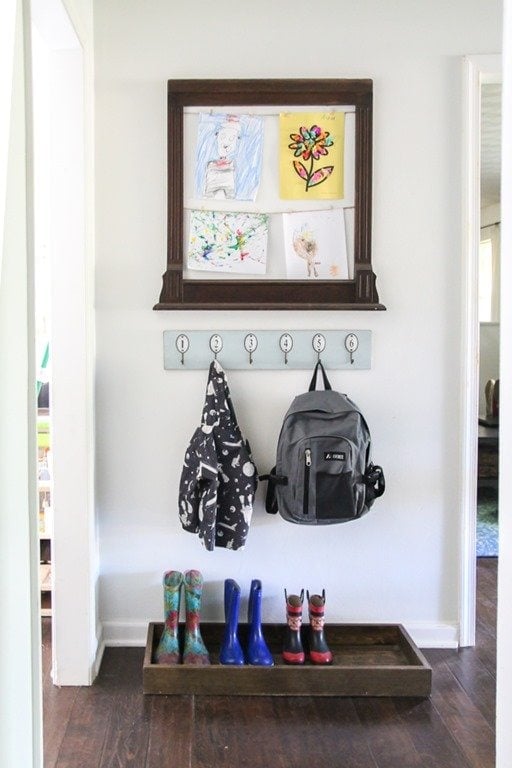 Shoe Storage Cabinets
Shoe cabinets are chic and a great way to save space- especially in a small or narrow entryway. Christina from The DIY Mommy did some amazing Ikea hacking and created this stunning entryway with Ikea shoe cabinets to store all the shoes.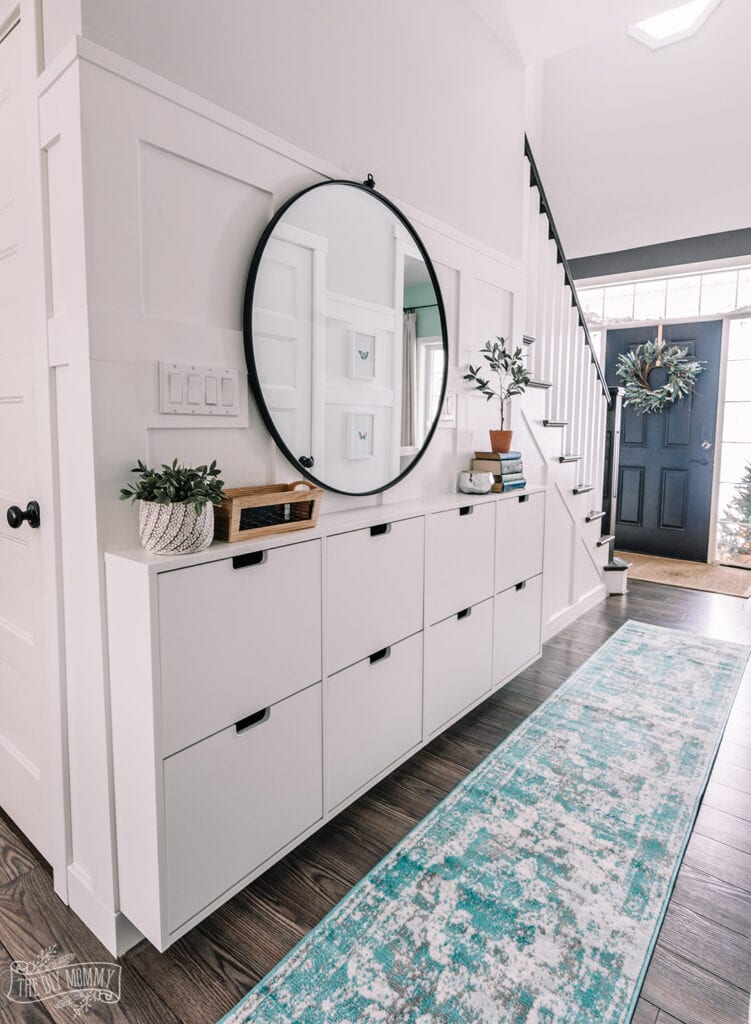 Shoe Storage Bench
I think just about everyone dreams of having a shoe storage bench. If you have the space for one in your entryway, then by all means get or DIY one! I have plans to get one for my new entryway soon.
But in the meantime, here's a list of my favorite shoe storage benches under $100!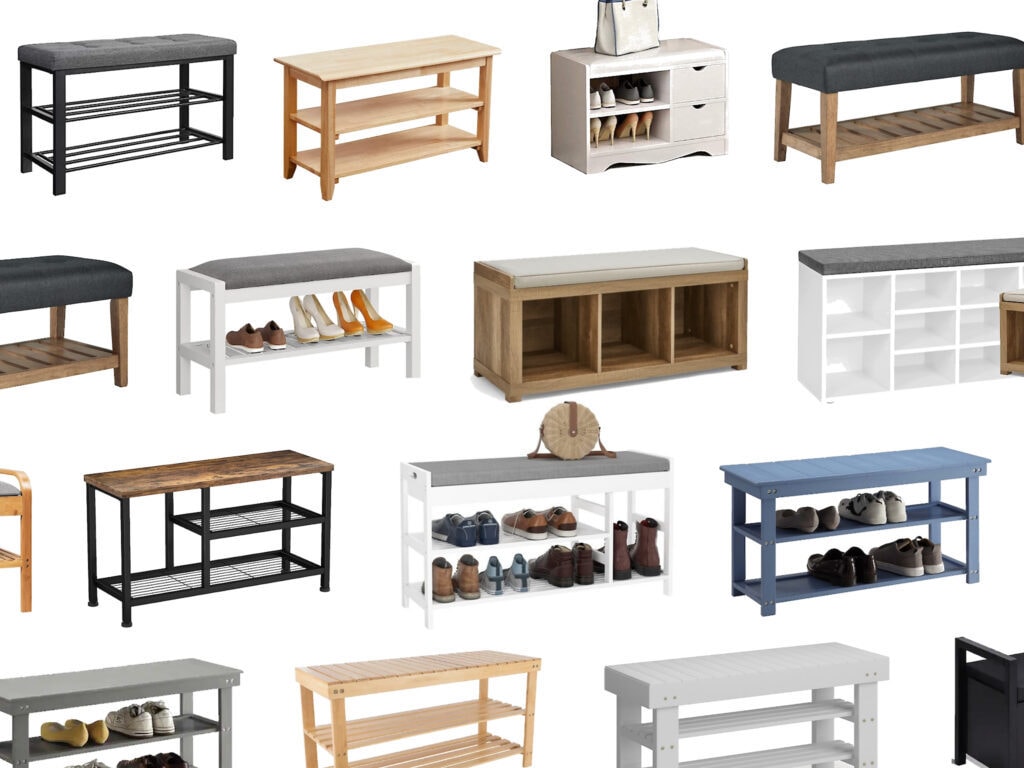 Hall Tree
Hall trees are ridiculously popular because they provide an all-in-one entryway storage solution, including coat hooks, a bench to sit on, and shoe storage. Sometimes they even include a mirror.
Check out this pretty DIY built-in hall tree from Sunny Side Design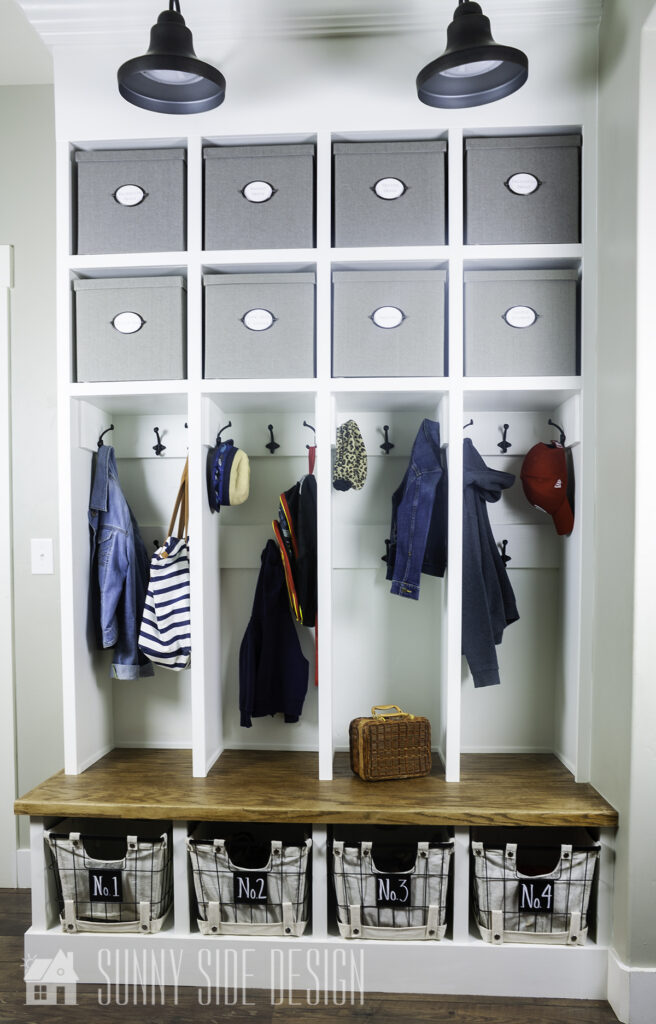 And here are some of my favorite inexpensive entryway hall trees available online: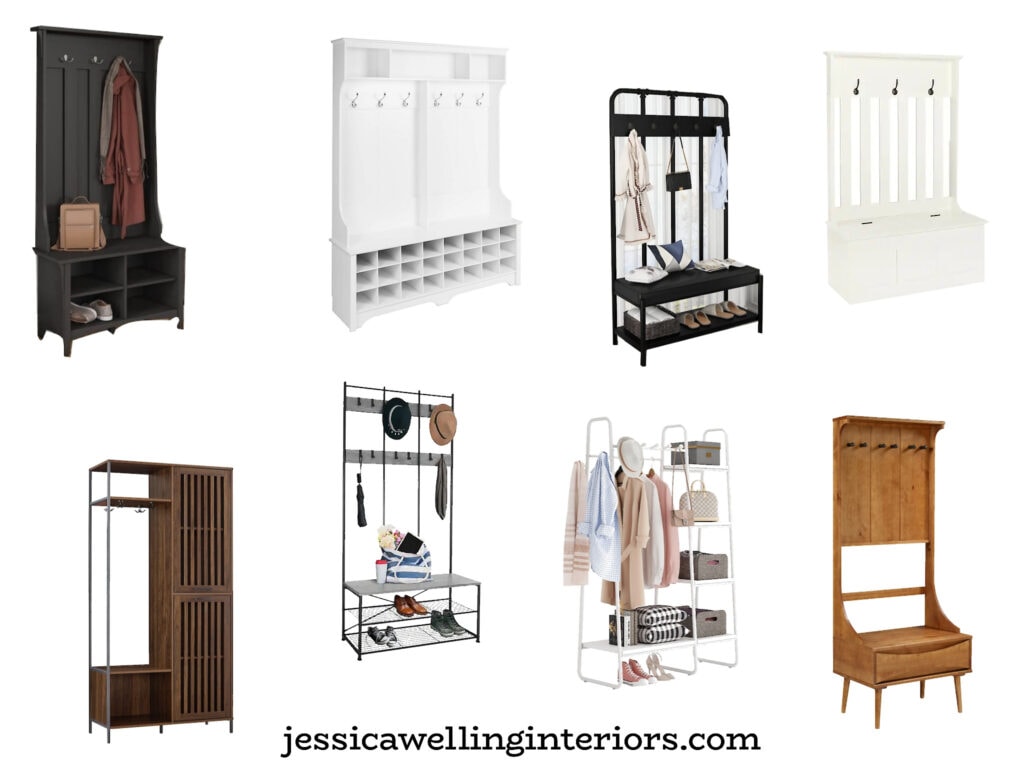 More Entryway Ideas…
Entryway Shoe Storage Ideas For Every Space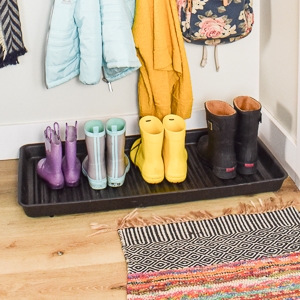 The Best Entryway Rugs for 2022!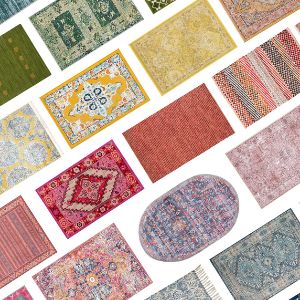 Backpack Organizer: A Brilliant Mudroom Ikea Hack