The Best Entryway Shoe Storage Benches Under $100
Upgrade your entryway and contain the clutter on a budget with one of these modern and inexpensive shoe storage benches.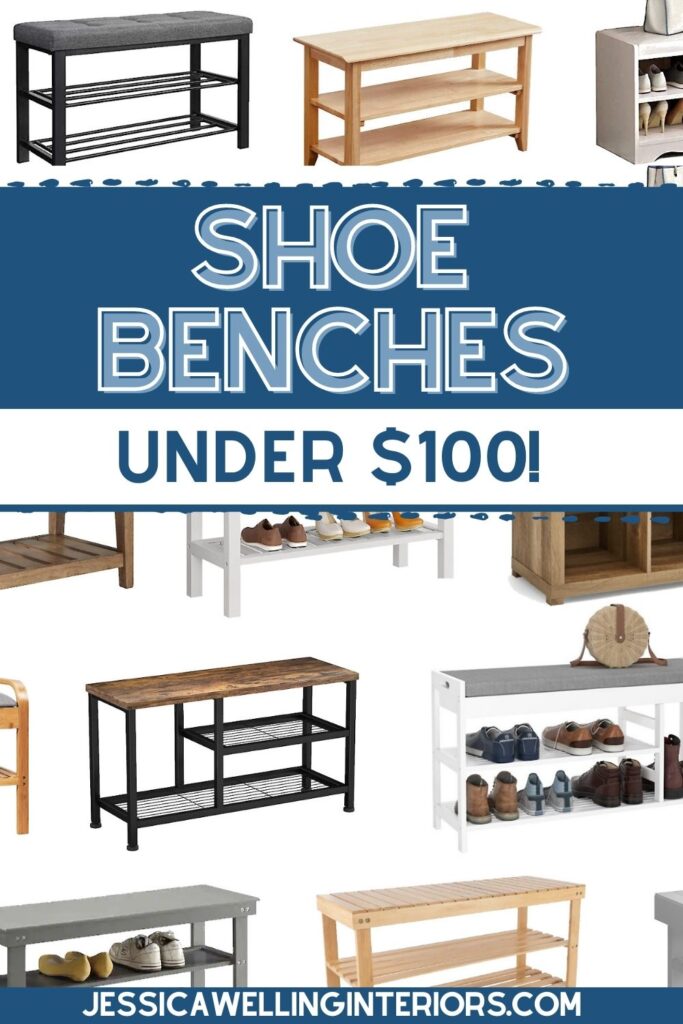 A shoe bench is the most logical shoe storage solution for a majority of entryways. It provides a place to sit while you put your shoes on and take them off, plus it stows them neatly (and sometimes even out-of-sight!).
If you don't have the space for an entryway bench, check out this post for more entryway shoe-storage ideas.
If your entryway or mudroom has the space for a bench, then you should by all means get one! But they can be expensive. So I've scoured the web for stylish, modern entryway benches under $100.
Whether you prefer a bench with baskets, drawers, shelves, or a piano bench-style hinged top that opens up, you'll find something here to meet your needs- and your budget!
Entryway Shoe Storage Benches Under $100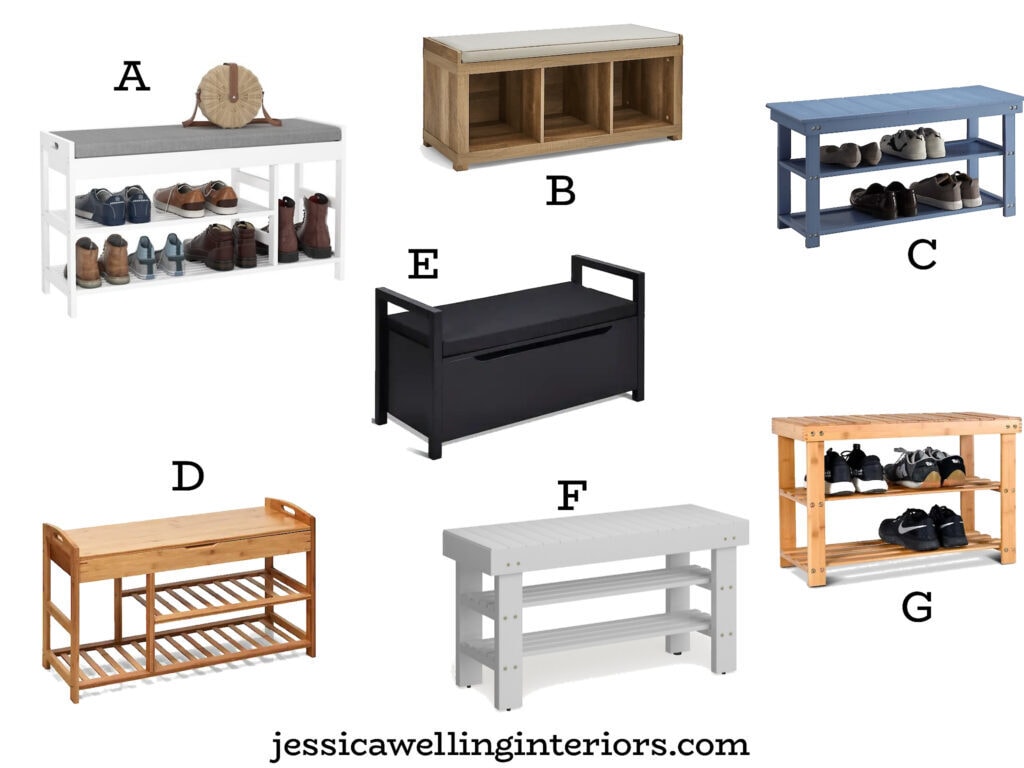 A. Homfa Bamboo Shoe Bench with Storage, from Walmart
B. 3-Cube Storage Organizer Bench, from Walmart
C. Mudroom Shoe Storage Bench in Blue, from Overstock
D. 3-Tier Bamboo Shoe Bench, from Overstock
E. Shoe Bench Storage Rack with Cushion, from Overstock
F. Solid Wood Shoe Bench in Gray, from Overstock
G. 2-Tier Bamboo Shoe Bench, from Overstock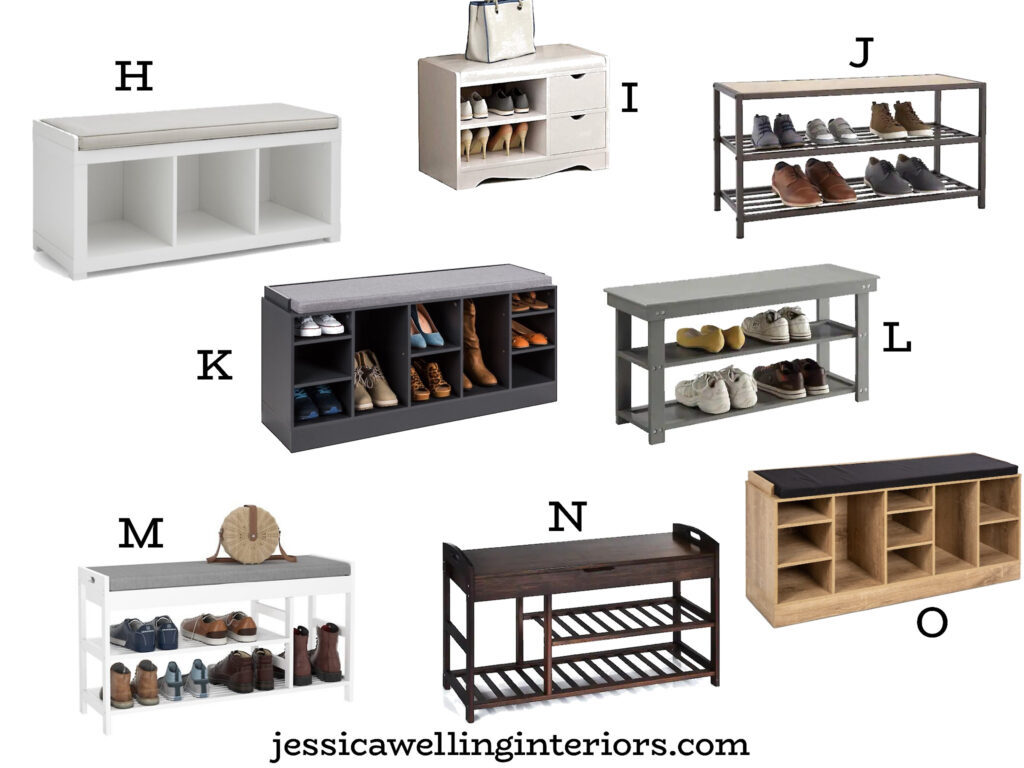 H. 3-Cube Organizer Storage Bench in White, from Walmart
I. Hallway Shoe Bench Storage Seat, from Walmart
J. Trinity Shoe Bench in Bronze, from Overstock
K. Entryway Shoe Storage Bench with Cushion & 10 Cubbies, from Walmart
L. Coper Grove Shoe Storage Bench in Gray, from Overstock
M. Homfa Bamboo Shoe Organizer Bench in White, from Walmart
N. Costway Bamboo Shoe Bench, from Overstock
O. 46-Inch Shoe Storage Bench, from Walmart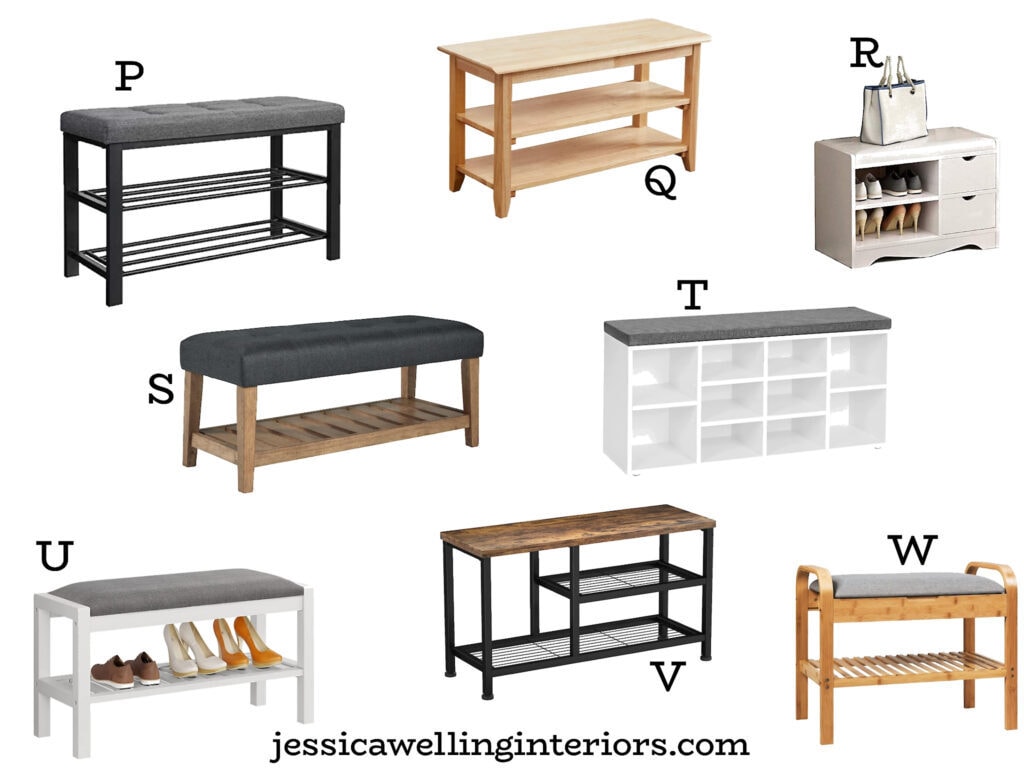 P. 3-Tier Cushioned Shoe Rack, from Amazon
Q. TinyTimes Shoe Organizer Shelf, from Amazon
R. Hallway Shoe Bench with Storage, from Walmart
S. Modern Upholstered Accent Bench, from Amazon
T. Storage Bench with Shoe Cubbies, from Amazon
U. White Upholstered Shoe Bench, from Amazon
V. Karcog Shoe Bench with Mesh Shelves, from Amazon
W. Gymax Shoe Rack Bench, from Walmart
More Entryway Ideas…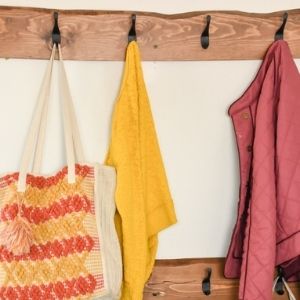 Entryway Shoe Storage Ideas for Every Space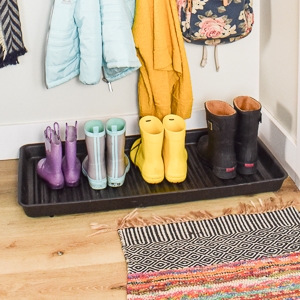 Backpack Organizer: A Brilliant Mudroom Ikea Hack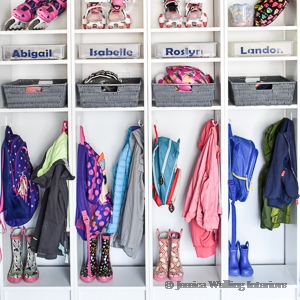 20 Brilliant Shoe Storage Ideas