Entryway Shoe Storage Ideas For Every Space
Find the perfect entryway shoe storage solution for your own home with this collection of simple entryway and mudroom organization ideas.
There's nothing worse than a giant pile of dirty shoes in the entryway. Ok I suppose I can think of a few worse things… but still. No one can find both shoes when it's time to leave, and the teething puppy is thrilled because he has access to every texture of shoe he can imagine. And rain boots are especially chewy!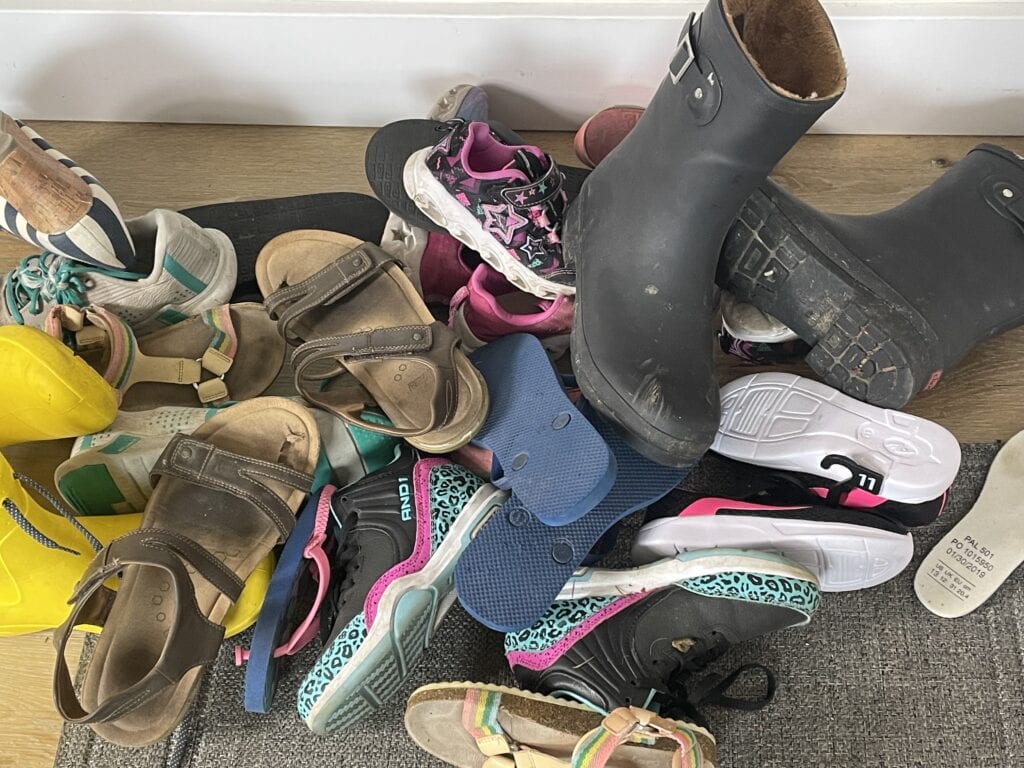 What's The Best Way To Store Shoes In An Entryway?
What's the best way to store shoes in an entryway, you ask? Unfortunately it's not quite that simple.
It will depend on the size and shape of your entryway, the number of people in your household, and whether you generally come and go through the front door, back door, or the garage.
Feel overwhelmed? I promise it will be worth your while to make a comprehensive entryway/mudroom plan before you start ordering things.
Let's look at the different entryway and mudroom shoe storage options out there and help you figure out which one might work best for your space.
Entryway Bench With Shoe Storage
A shoe storage bench is the gold standard in the entryway shoe storage world. It provides a place to sit while you remove or put on your shoes, plus bins, baskets or drawers to store them in. The shoes are easily accessible, but they're hidden from view.
People seriously covet these, and for good reason. If you have the space for one in your entryway then this is probably your best option. You can put hooks on the wall behind it to hang coats, hats, backpacks, etc.
If you don't have the space for a bench, never fear! There are plenty of options for small entryways and tricky spaces below, so keep scrolling.
This cute shoe storage bench from Green With Decor has individual bins for shoes and whatever else might accumulate near the front door.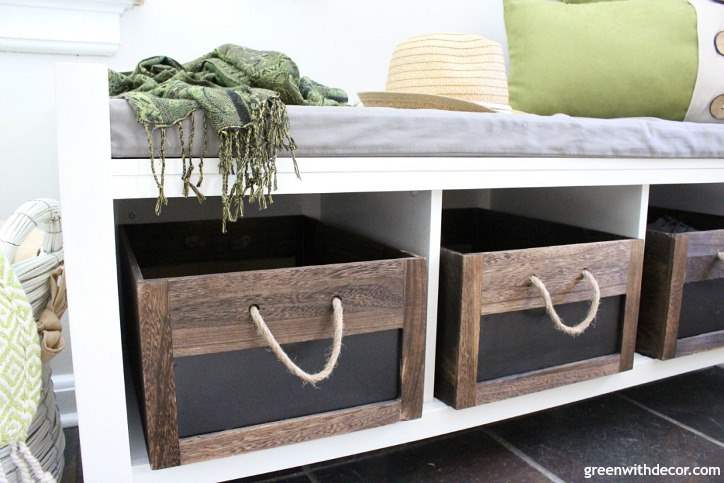 This cute shoe storage bench from The Handyman's Daughter…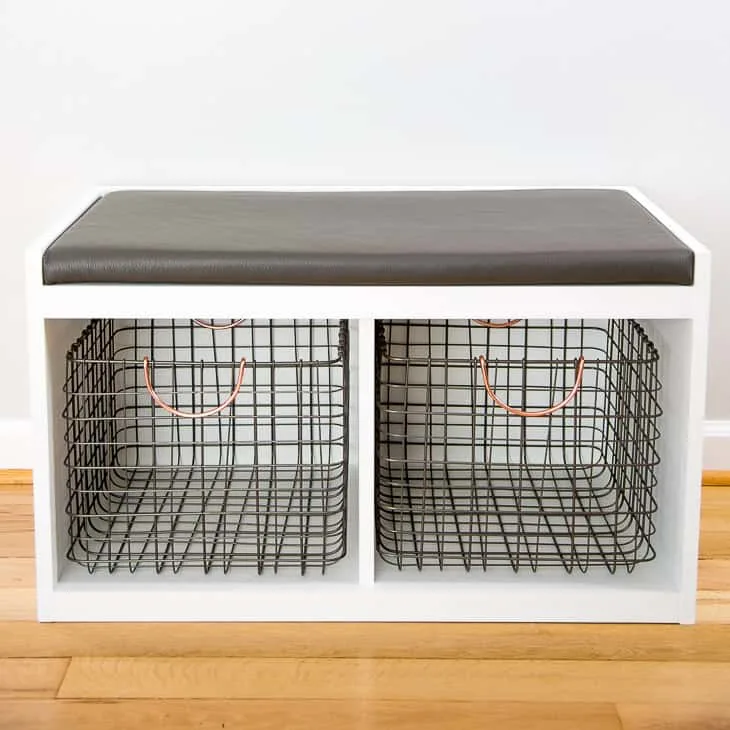 This small DIY entryway bench from Making Manzanita has a rolling shoe storage bin underneath. And I love that the whole bench fits into a small corner.
Here's a collection of my favorite entryway shoe storage benches under $100 if you'd prefer not to build one yourself: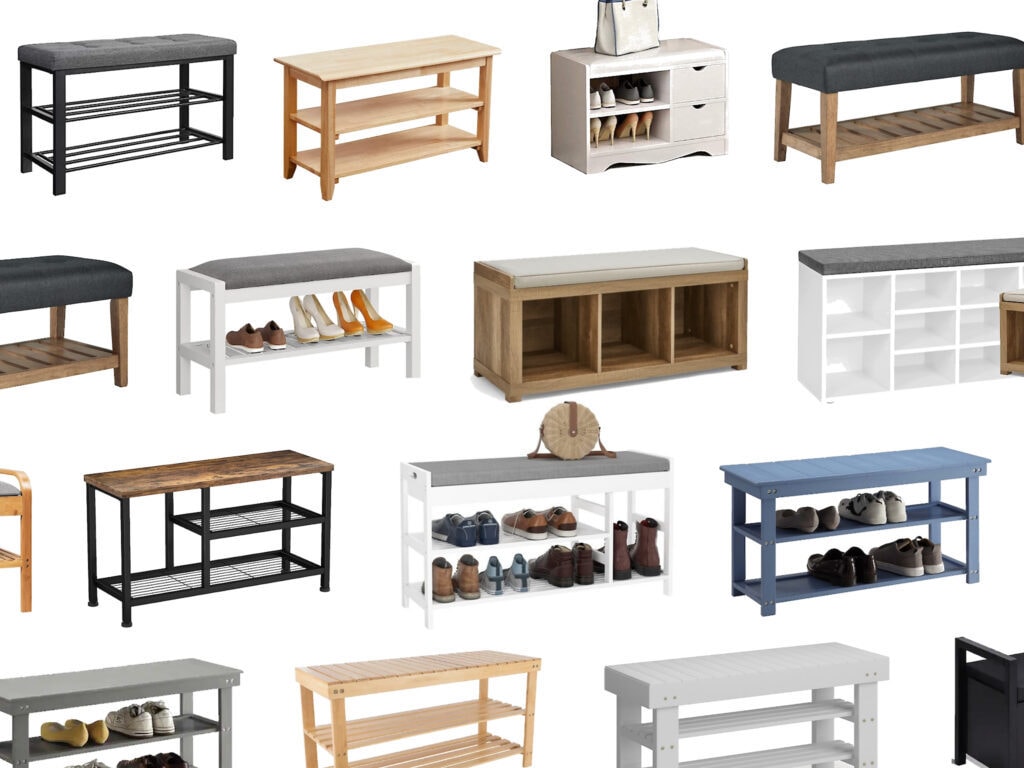 Hall Tree
This pretty built-in bench with shoe storage drawers from Simple Nature Decor has it all!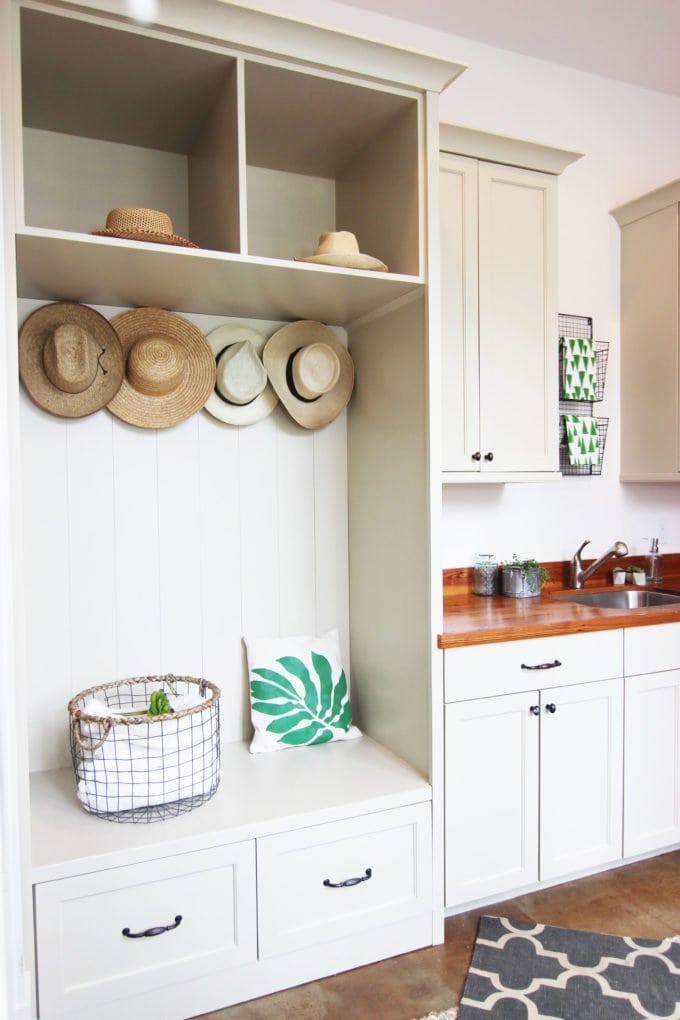 And here's a collection of my favorite entryway hall trees & coat racks: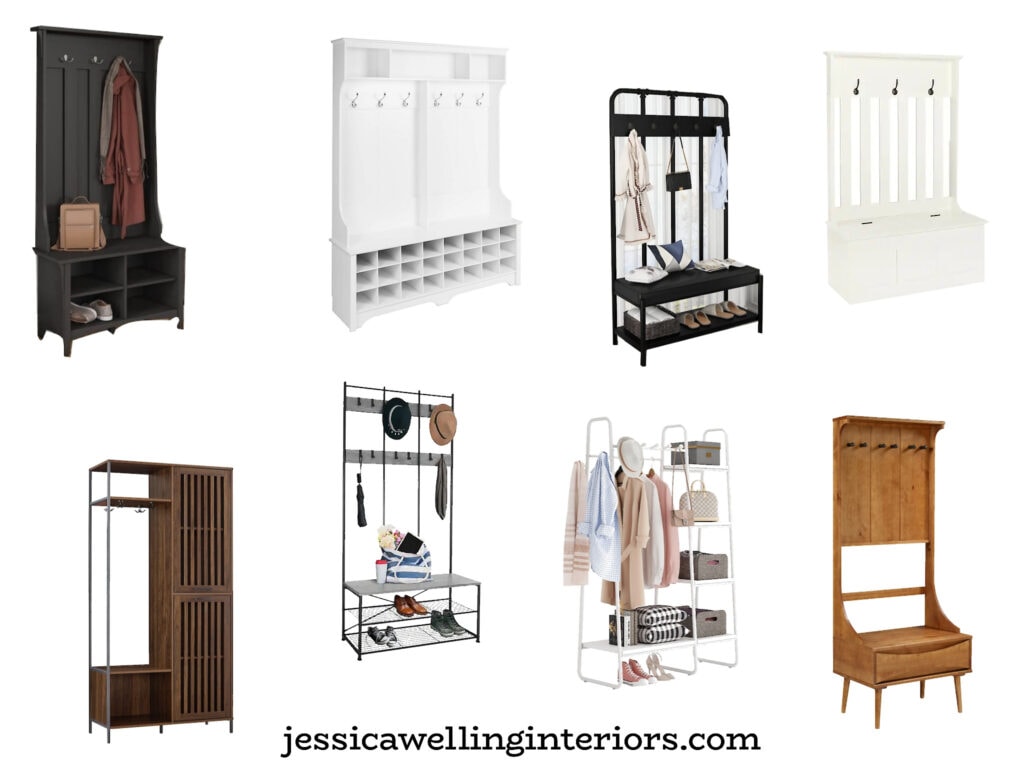 Boot Tray
I'm all about boot trays these days… especially with Fall coming. Here in Seattle we put a lot of miles on our rain boots, so we always need a place to put them where they won't get muddy water all over the floor.
Boot trays look tidy and contain the mess. Someday soon I'm hoping to make a cute DIY boot tray of my own, but until then, here are a few ideas to inspire you.
I got this inexpensive plastic boot tray (below) from Amazon and placed it against the wall below my new DIY coat racks (click the link to see the tutorial).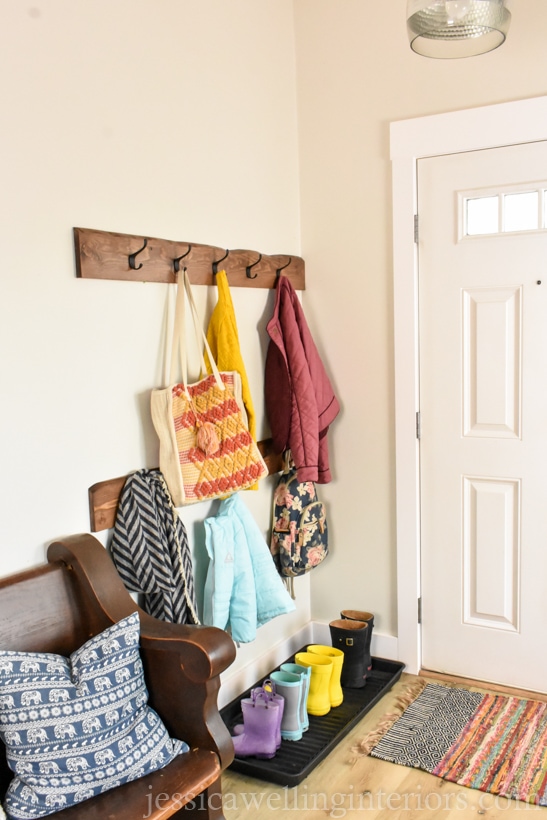 Patti, from Hearth and Vine made this DIY wood boot tray.
Shoe Cabinets & Drawers
Shoe storage cabinets are a brilliant, but mostly untapped resource, at least in the US. I rarely see them in people's homes, but I do often recommend them for clients with narrow entryways or a lack of floor space.
Why are they so great? They have a shallow footprint (usually around 6″ deep), which means they can fit into spaces where other pieces of storage furniture or even baskets would never fit. You can put them along hallway walls, and even behind doors. They also hide the clutter.
Ikea carries several different shoe storage cabinet options. Most have front legs and mount to the wall.
I'm drooling over these Ikea-hacked shoe cabinets by Christina at The DIY Mommy…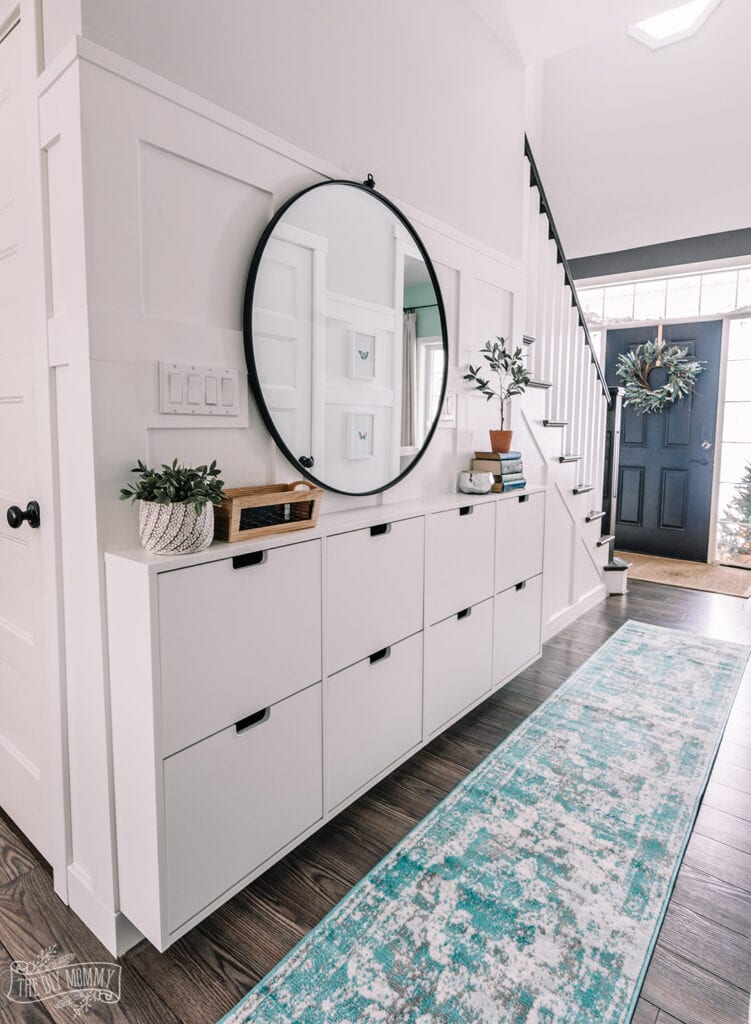 I'm blown away by this impressive DIY shoe cabinet by House Becoming Home. Check out the post for the full tutorial and free woodworking plans.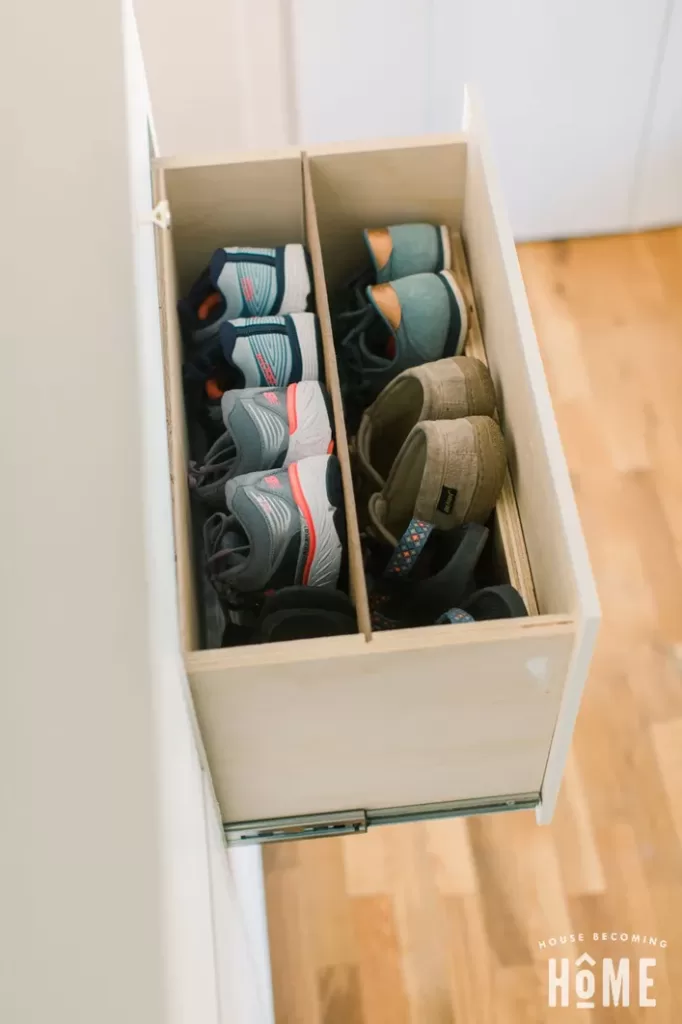 Colleen at Lemon Thistle needed a shoe storage solution for her small split-level entryway, so she built these awesome shoe-storage drawers.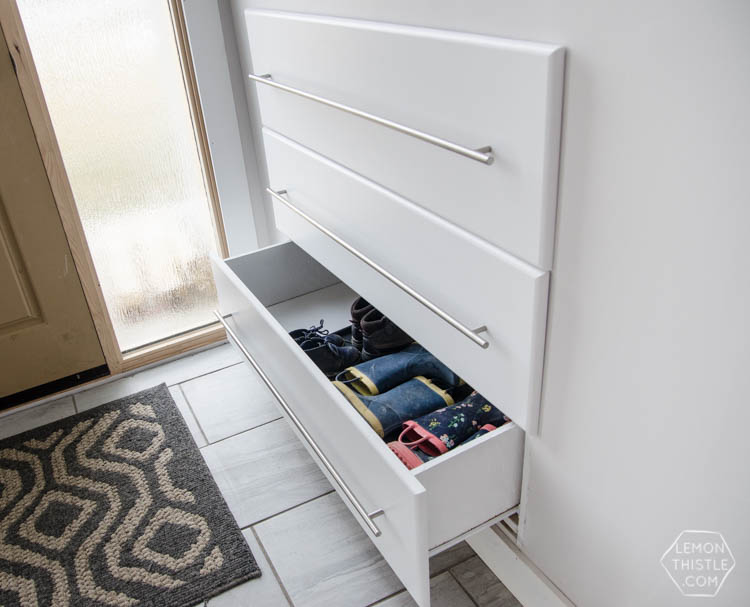 Shoe Bins & Baskets
If you have the floor space for them, bins or baskets can be a great shoe storage solution. When possible, I like to assign a bin to each family member.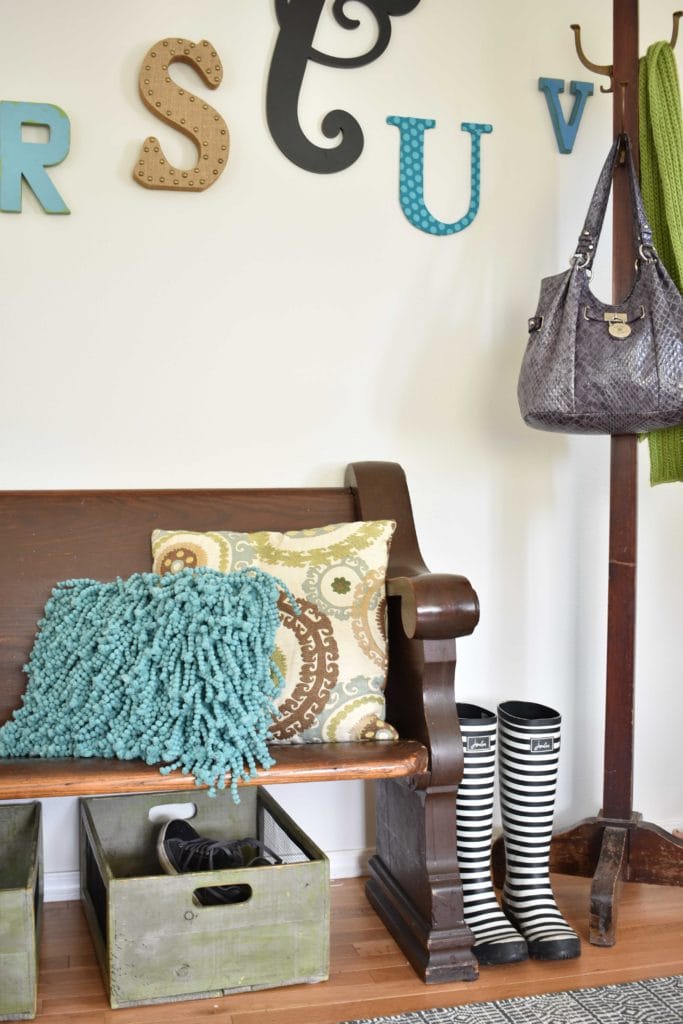 Shoe Storage Cubbies
I'm loving these gorgeous DIY storage cubbies by Kati at House Full Of Handmade. They store everything, including shoes!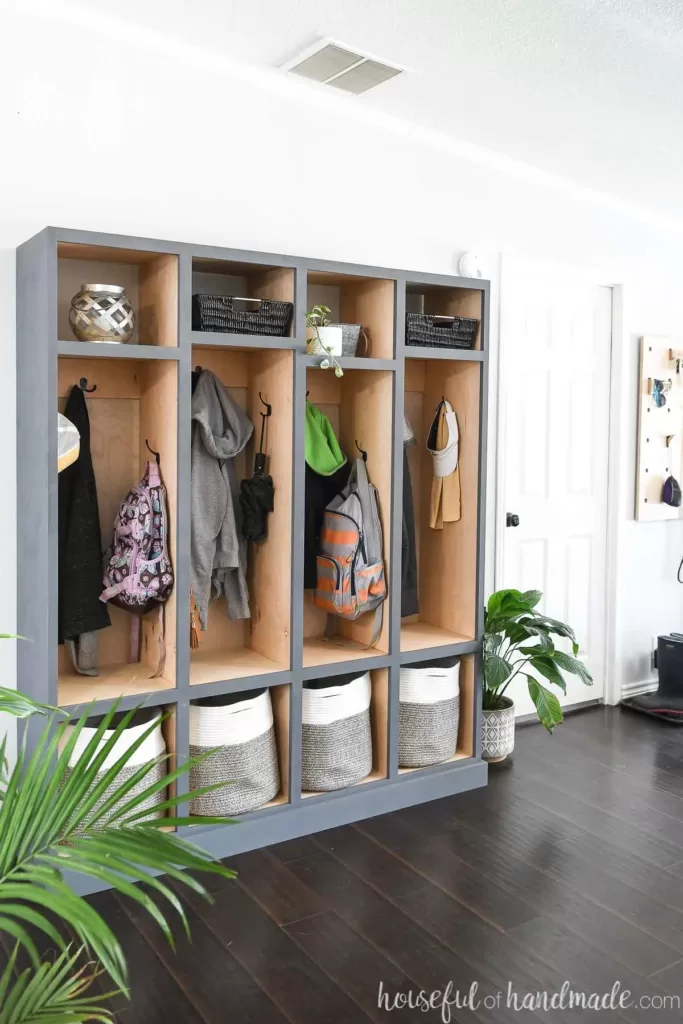 My sister made these Ikea-hacked mudroom cubbies to store the kids' shoes, backpacks, coats, etc in her garage.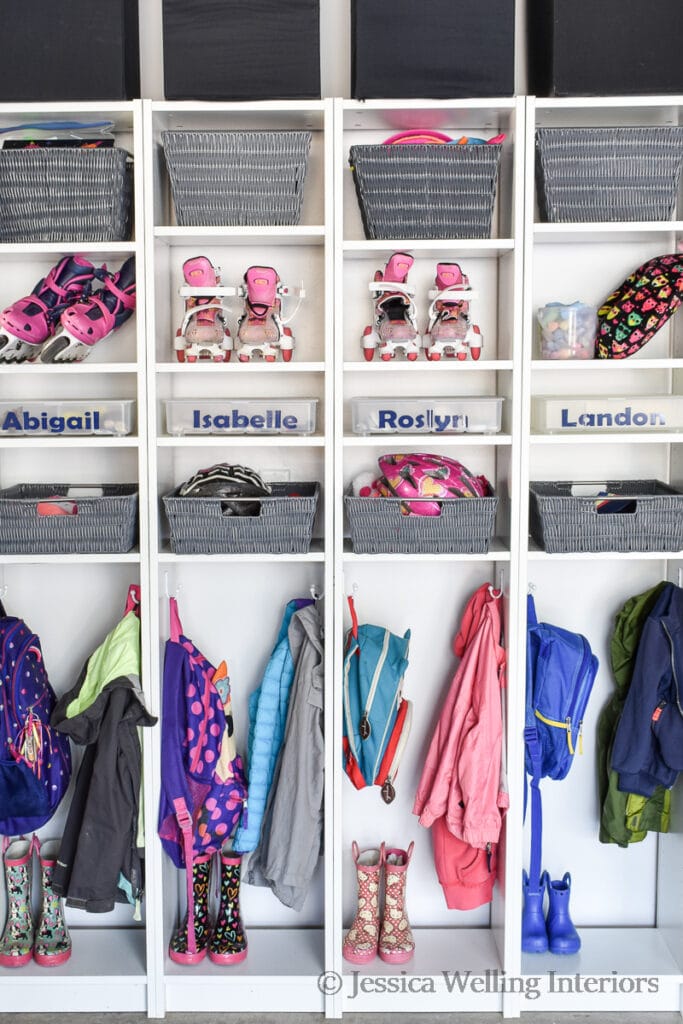 Shoe Racks & Storage Shelves
This next one is truly genius. Kati at House Full of Handmade built this collapsible entryway storage rack for seasonal gear, like winter coats and boots. This is perfect for anyone with really cold winters.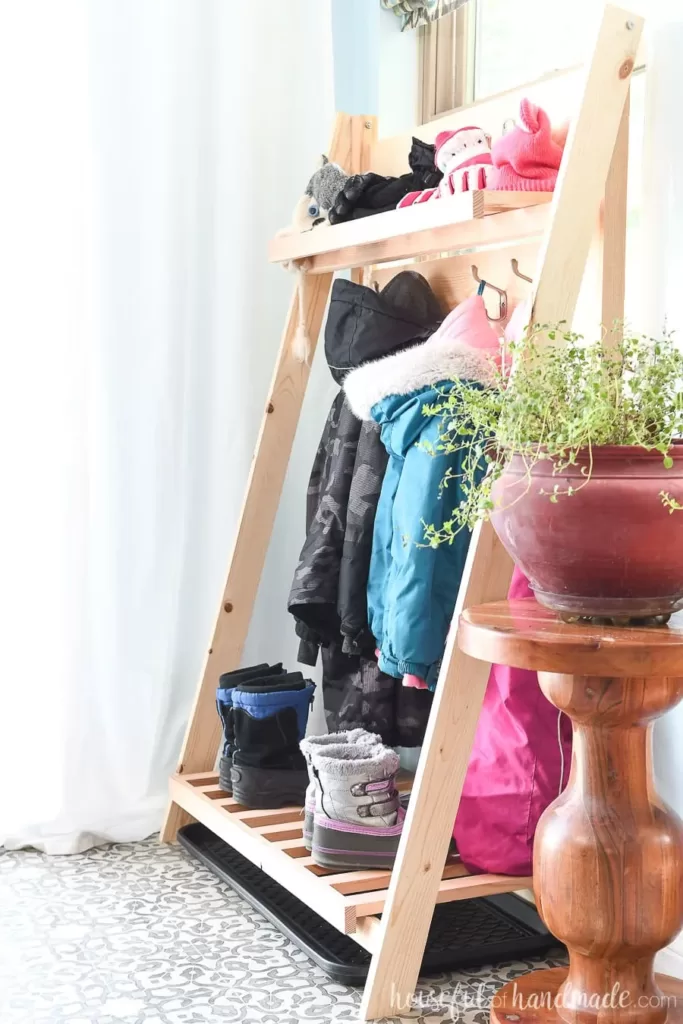 I hope this gives you some great inspiration for your own entryway!
More Entryway Organization Ideas…
20 Brilliant Shoe Storage Ideas!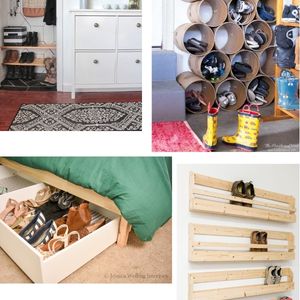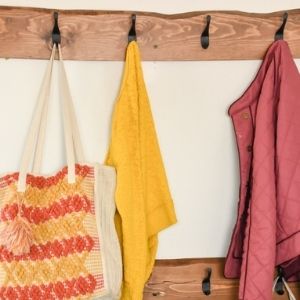 The Best Modern Entryway Mirrors!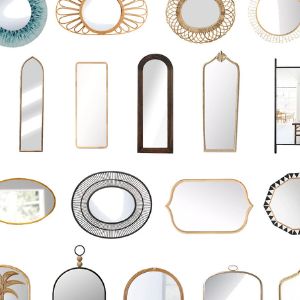 Backpack Organizer: A Brilliant Mudroom Ikea Hack