Turn Dollar Store Pots into Modern Indoor Planters!
Make stylish modern indoor planters using cheap pots from the dollar store and Ikea! These unique pots will be perfect for your houseplants.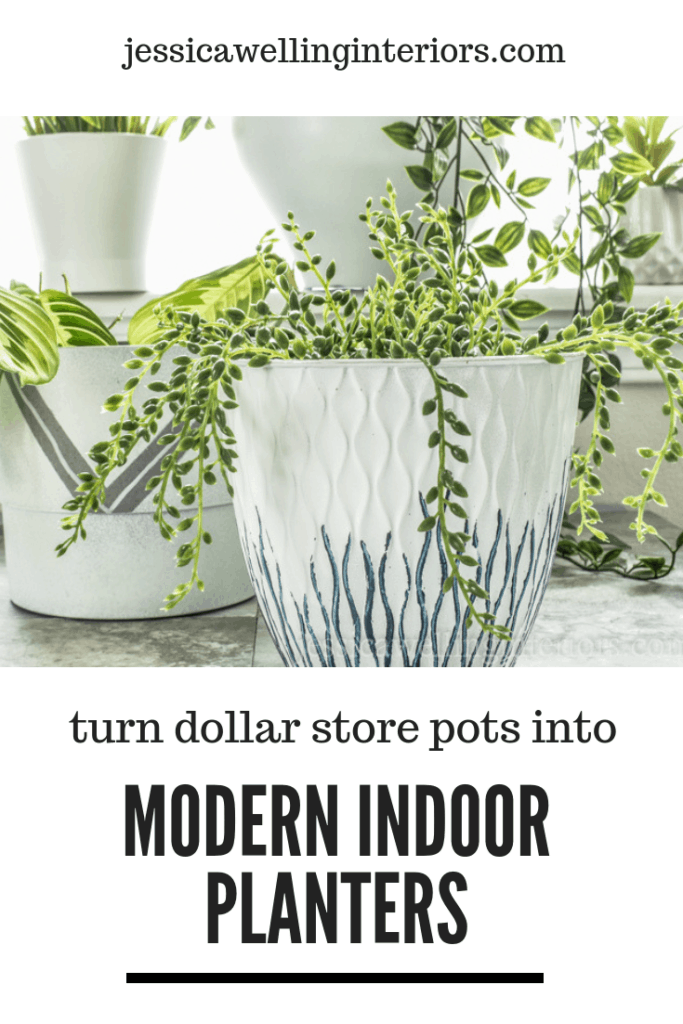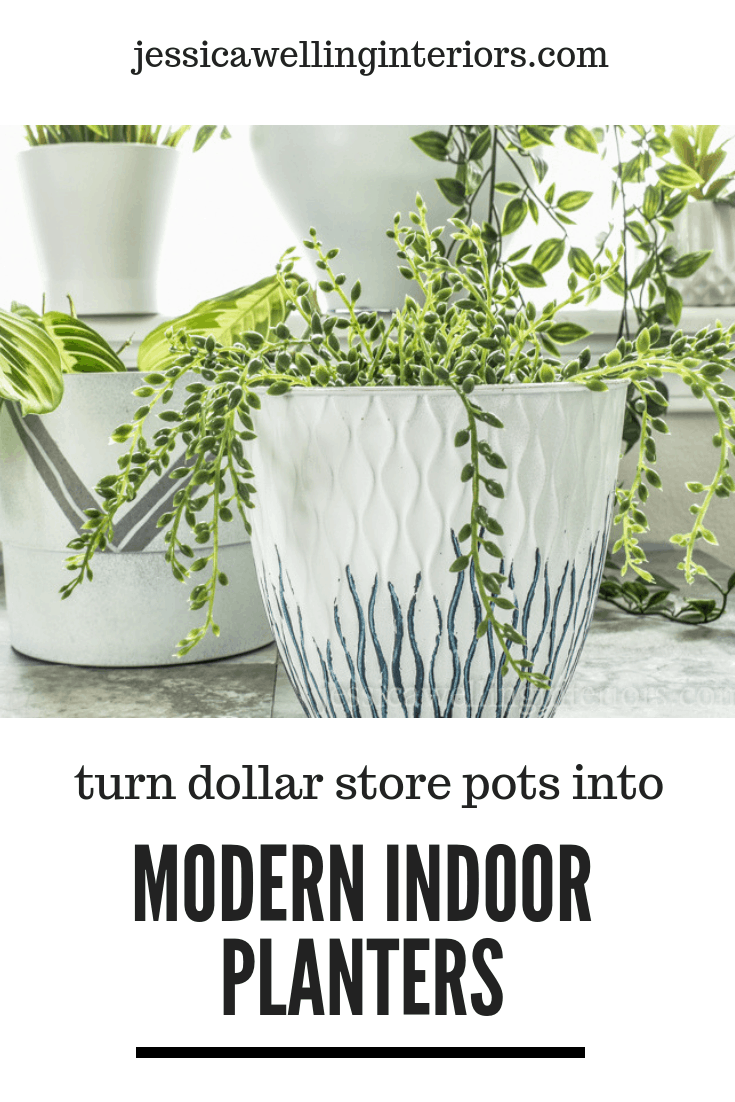 We're in the middle of a rare snowpocalypse here in Seattle this week. And last week too. It's been really fun and pretty, but all good things must come to an end, and I'm going to do a happy dance when (if) the kids finally go back to school!
Since we're just coming out of Winter (or I thought we were) I'm starting to think about plants. I love indoor plants, and I just got a giant bookshelf that will hold all the plants I can imagine. And once that's full I'll start moving them to other parts of the house. But what I've realized is that stylish modern plant pots are not cheap. Especially when you want 20-30 of them all at once. So it's time to get creative!
What you need.
I've been on the hunt for cheap pots with cool shapes and patterns for a while. Here's my haul from Dollar Tree. Let's be honest- I bought at least 12 pots there, but here's one of each. I also found some inexpensive pots at IKEA, which you'll see further down. These plastic pots from amazon look interesting too!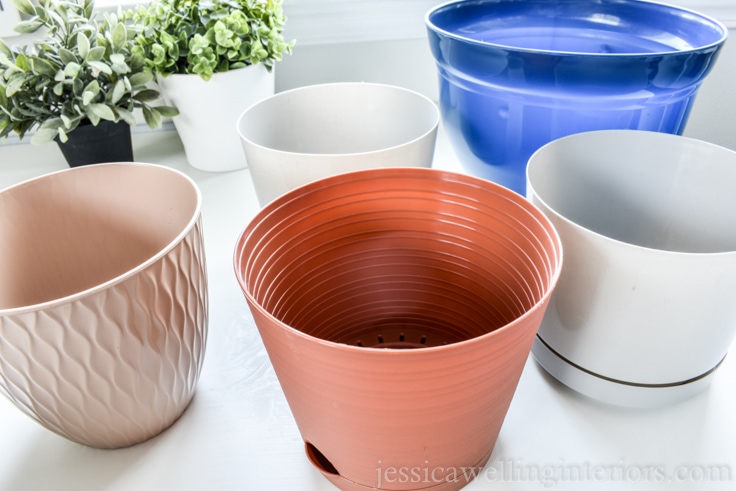 cheap plant pots (Ikea or Dollar Tree are also great places to look.)
Tape (I used electrical tape for one, masking for another)
scissors
drop cloth
Tape and spray paint patterns.
This first pot is a really simple zig-zag pattern. I started with an inexpensive IKEA NYPON pot and some electrical tape. Why electrical tape? It's what I could find quickly. I made some line patterns with the tape, and then spray painted it white.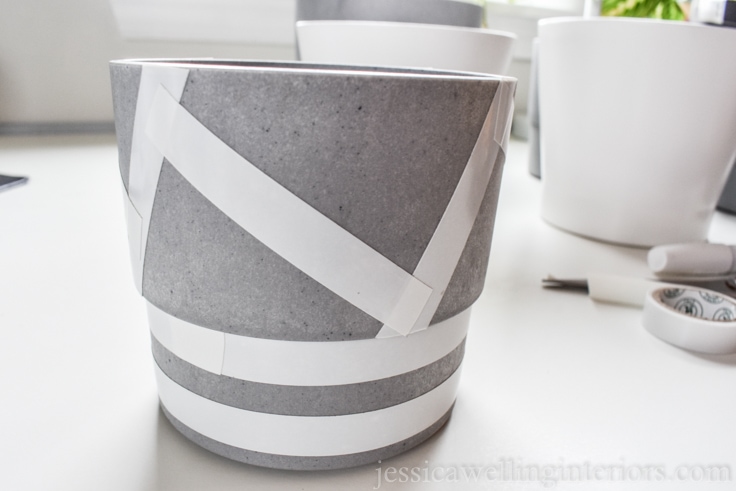 Here's another one post-spray paint. It's important to wait for the paint to dry completely! So maybe even let it sit overnight if you can. I'm really impatient, and I tend to ruin my spray paint projects by touching them when they're most of the way dry.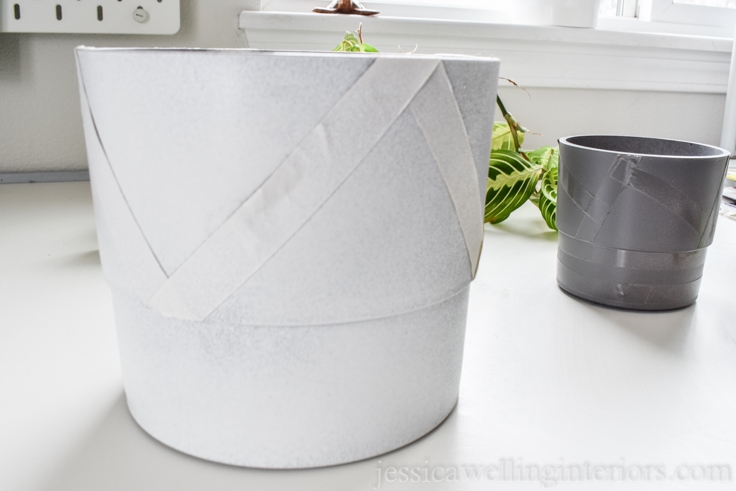 Next, I peeled off the tape to reveal the lines.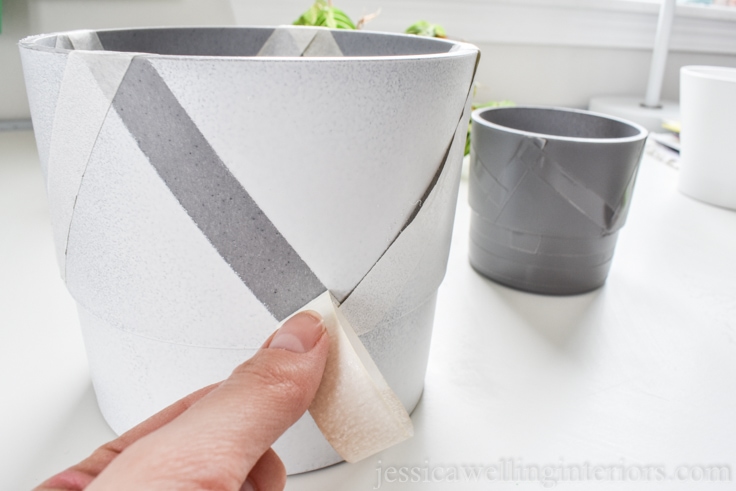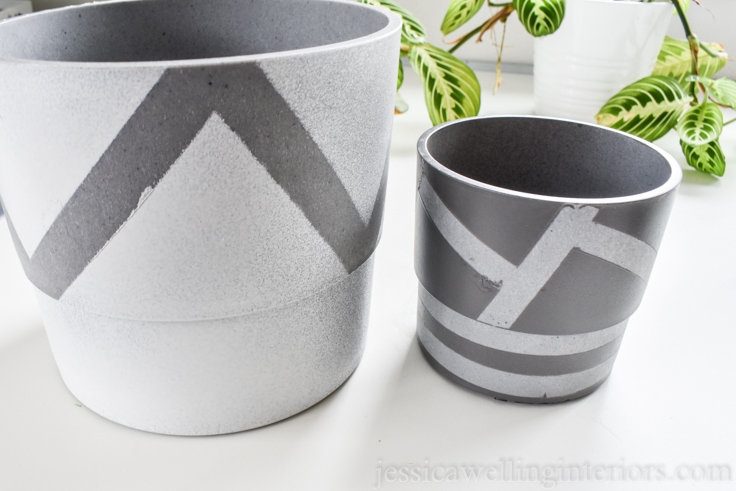 This one needed a little something more, so I drew a line down the middle of the zig-zag stripe with a white medium-tip paint pen. Add a fun house plant, and voila!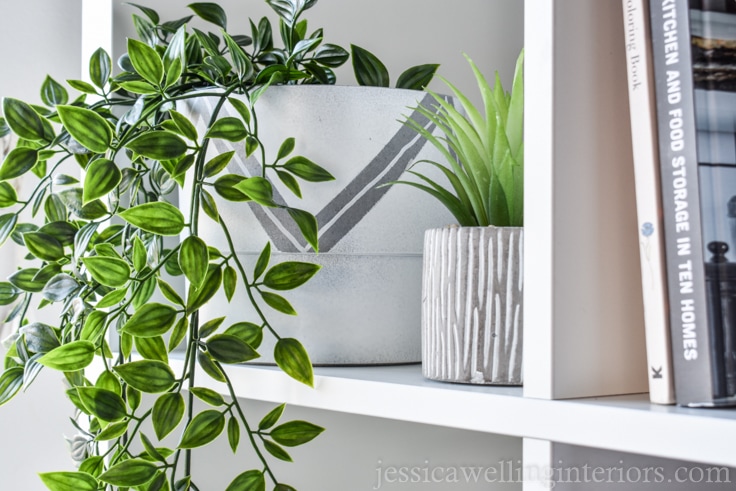 Modern wave pattern
This next planter caught my eye because of the cool wave pattern it already had. But it was an ugly color. So I spray-painted it white, and once it was completely dry, I used a rubber brayer to roll acrylic paint up the sides.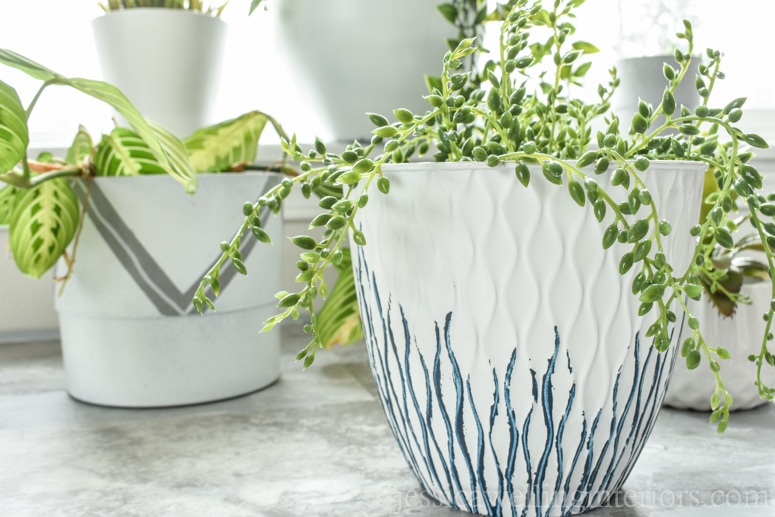 I have some more exciting patterns coming out soon on a guest post. Stay Tuned!
DIY Modern Indoor Plant Pots with Paint Pens
How to Style Indoor Plants: 6 Designer Tips
DIY Faux Cement Tile Fireplace Makeover