Make Personalized Valentine Mailboxes!
Make these fun and easy personalized mailboxes for Valentine's Day! They can stand alone, or go with a playroom post office!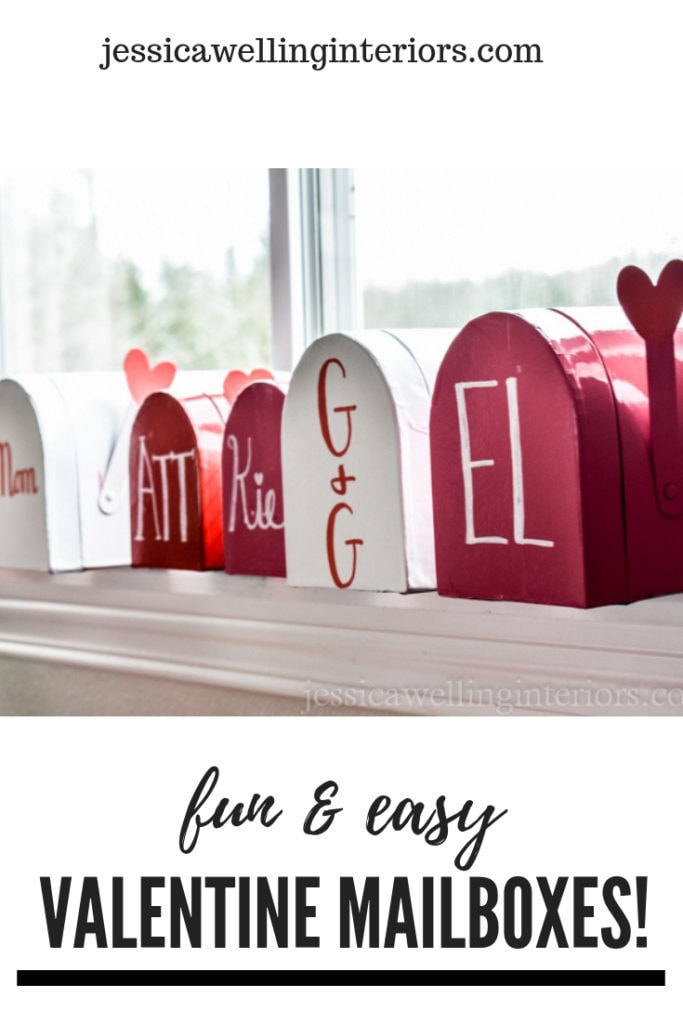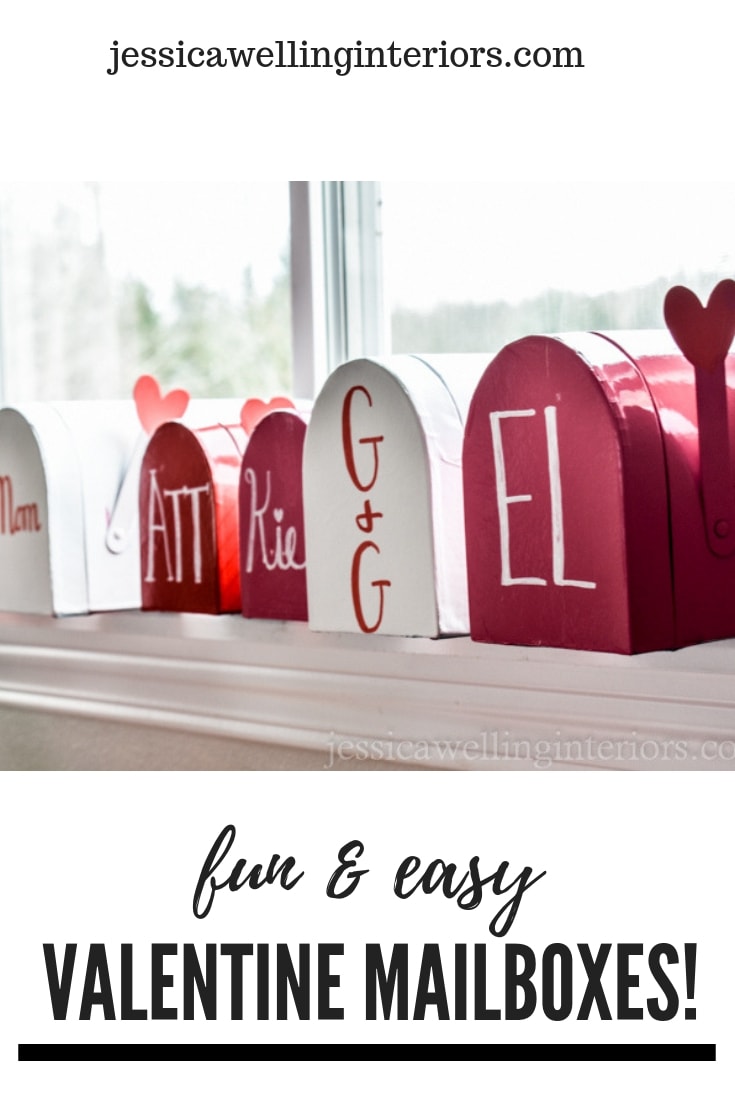 These play mailboxes are the finishing touch for our playroom post office. And they were so simple and inexpensive to make! In fact, I was very excited when I found them at Dollar Tree last week!
Here's what you'll need:
mailboxes (I got my cardboard boxes at Dollar Tree. They had multiple sizes. The biggest ones are best if you want to actually put mail in them. You could also use small metal mailboxes like these.)
drop cloth
paint pens (I used white and red)
1. Spray paint your mailboxes
You'll want to spray paint outside or in the garage. But then try to bring your painted stuff inside where it's warm enough to fully dry. I used a black trash bag as a drop cloth, but now we have some spray paint lines on our garage floor. Oops! We actually do have a big drop cloth, but we've had some mice issues in the garage and to be perfectly honest I'm scared to open up the drop cloth!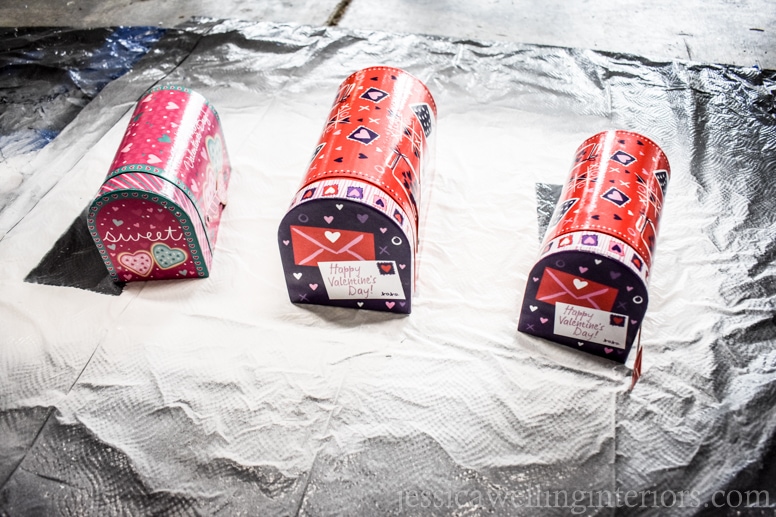 I do a lot of spray-painting because I'm not very patient. So here are my best tips: Do a light first coat all over and walk away. It's tempting to want to get full coverage on your first coat, but just stop. Let it dry for about ten minutes. Then, come back and do a full coat. Do a third coat in another ten minutes or so if necessary.
My other tip is to hold the can about 10″ away from the surface you're spraying and move it back and forth from side to side, over-spraying on the sides, so that you don't end up with a lot of extra drippy paint on the outside edges of your mailboxes.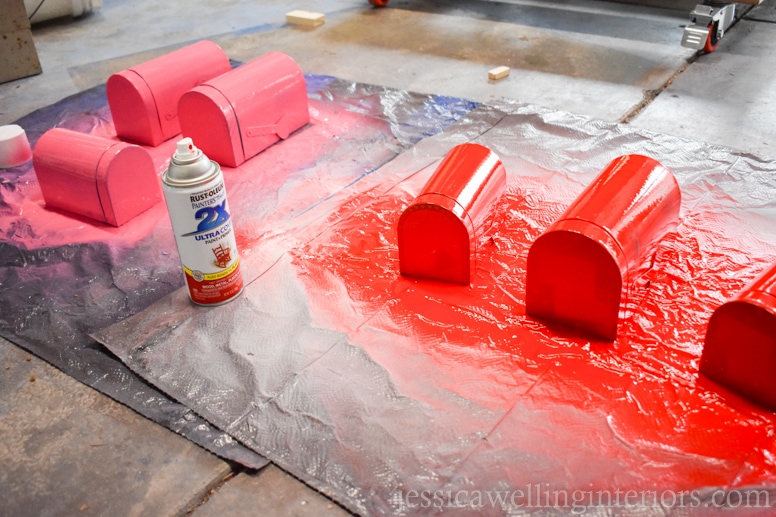 2. Personalize your mailboxes.
Use a paint pen to write names or numbers, whatever you like on your boxes. I did faux calligraphy in a variety of styles on mine. I love this hand lettering workbook, and have been trying out different techniques from it for a few months now. It's much easier than you think!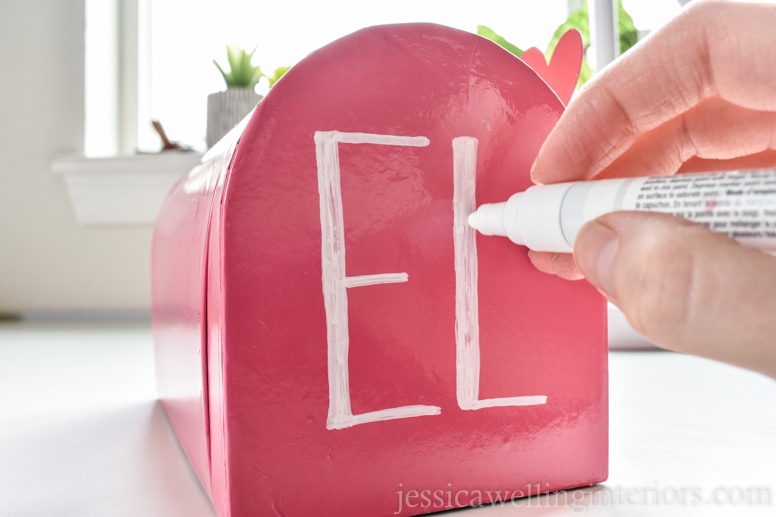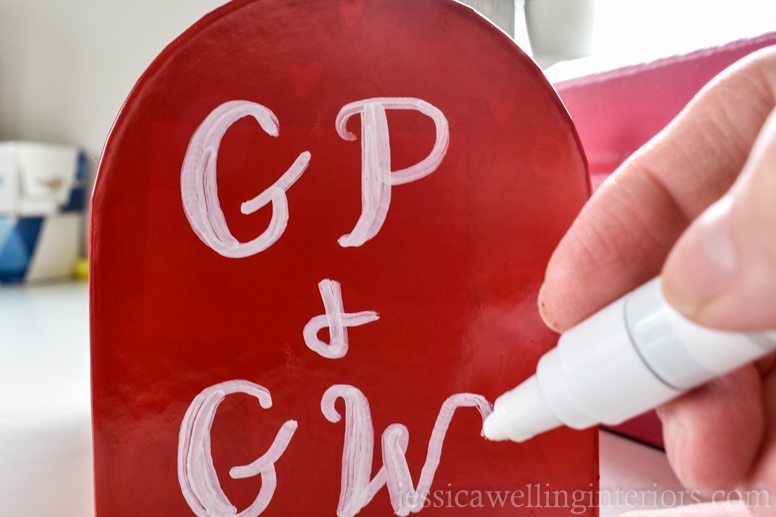 3. Color the mail flags red.
Most of my mailboxes have little flags with a heart at the end. Since this was spray-painted the same color as the rest of the mailbox, I went back over it with a red paint pen.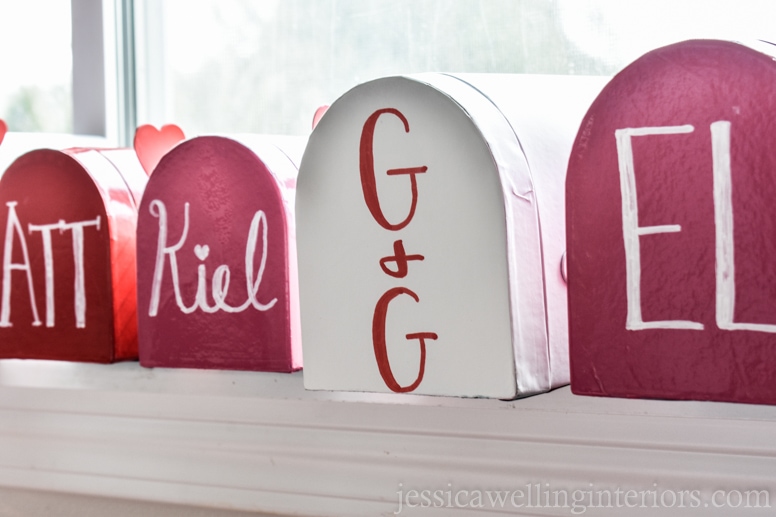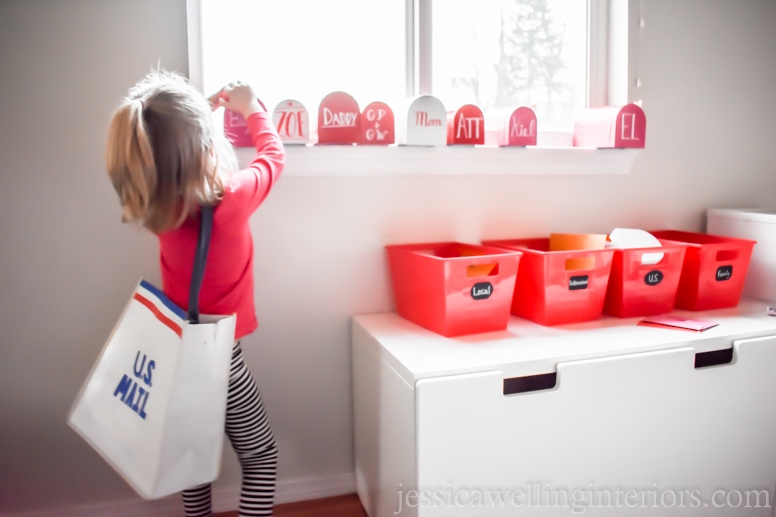 That's it you're done!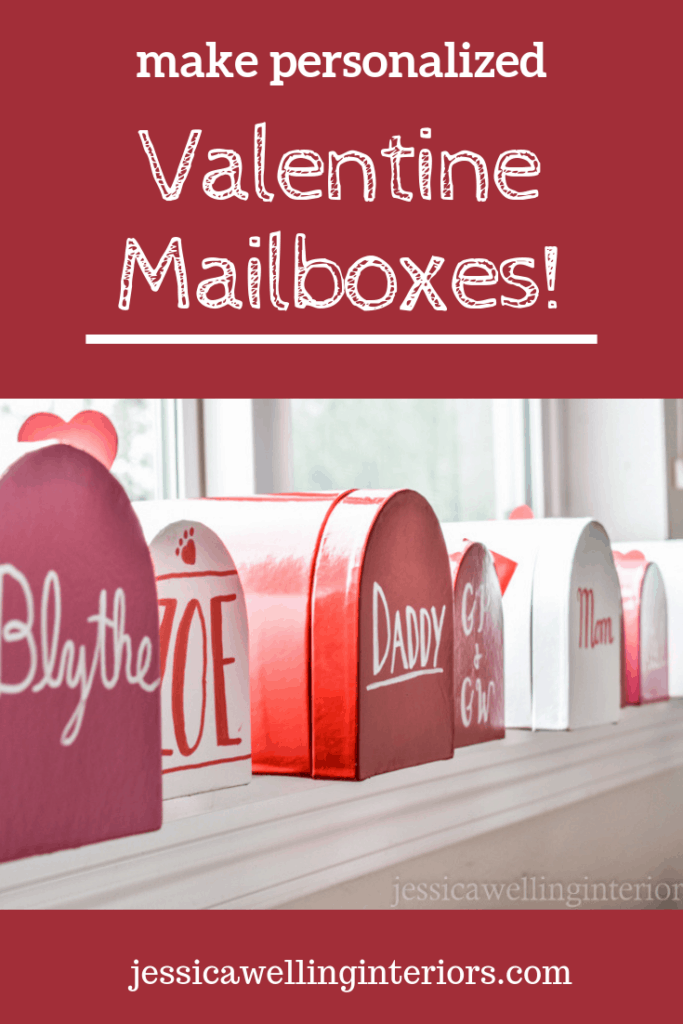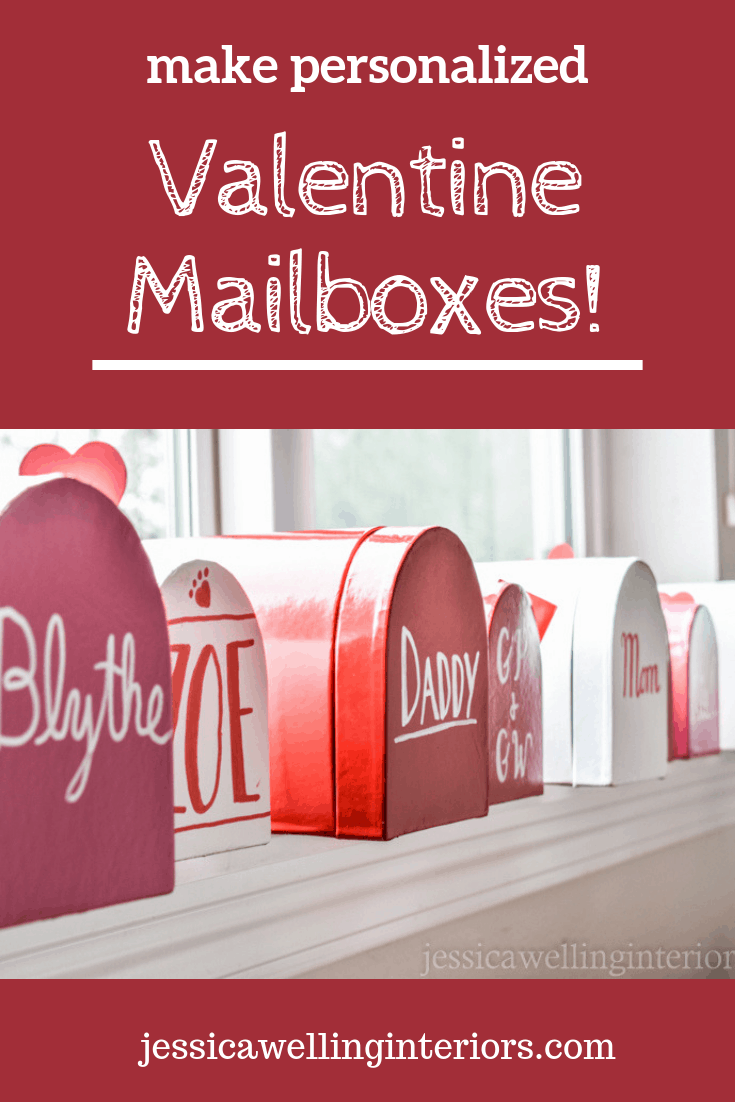 Next come check out our Playroom Post Office!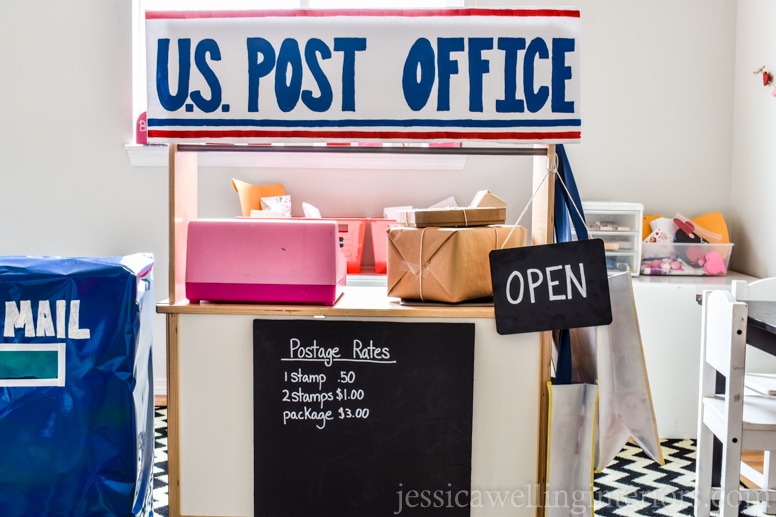 more crafts & Decor ideas for kids…
Arts & Crafts Gifts for Kids Under $12
A Very Beachy Bunk Room: Part II