Fall Living Room Decor: Cozy Throw Pillows & Blankets
Fall living room decor is all about cozy throw pillows & blankets! These warm colorful Fall throw pillow combos will inspire your fall decor.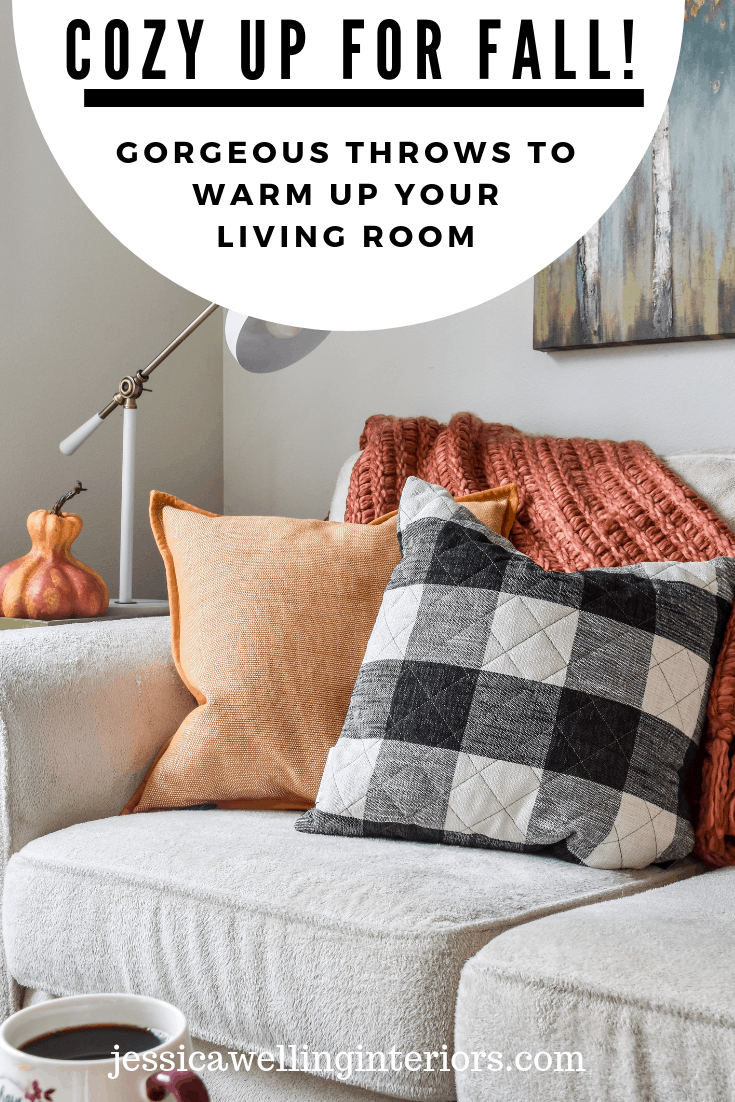 Throw pillows and blankets are the perfect way to change up your living room decor with the seasons… They can add splashes of color and texture, bring in prints and patterns, and add so much depth and style to your sofa. (Does anyone else feel a bit pretentious saying the word "sofa"? I grew up calling it a couch, so it still feels a little weird to me!)
fall living room decor ideas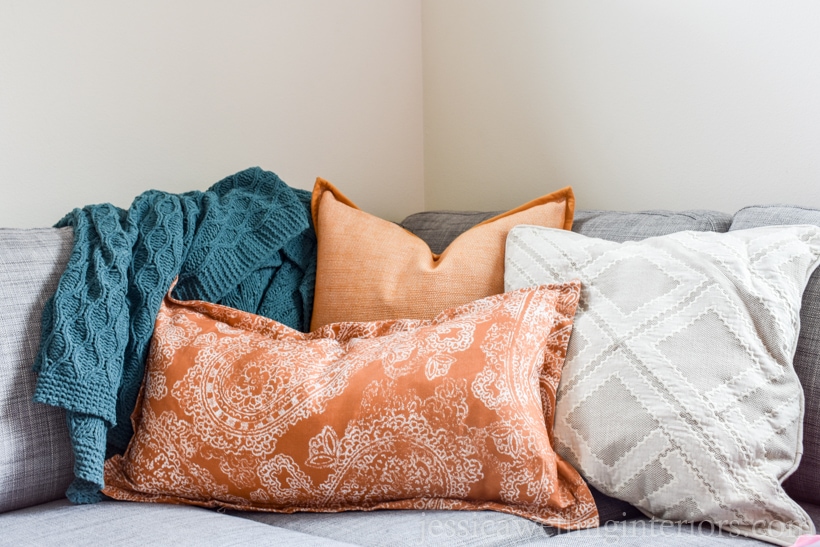 Fall is all about enjoying the outdoors… or the rain in our case, and then coming back inside to warm up, right? So cozy is my goal when I'm decorating for Fall. Warm colors, warm textures, and lots of layers are the keys to create a cozy and interesting feel in your space.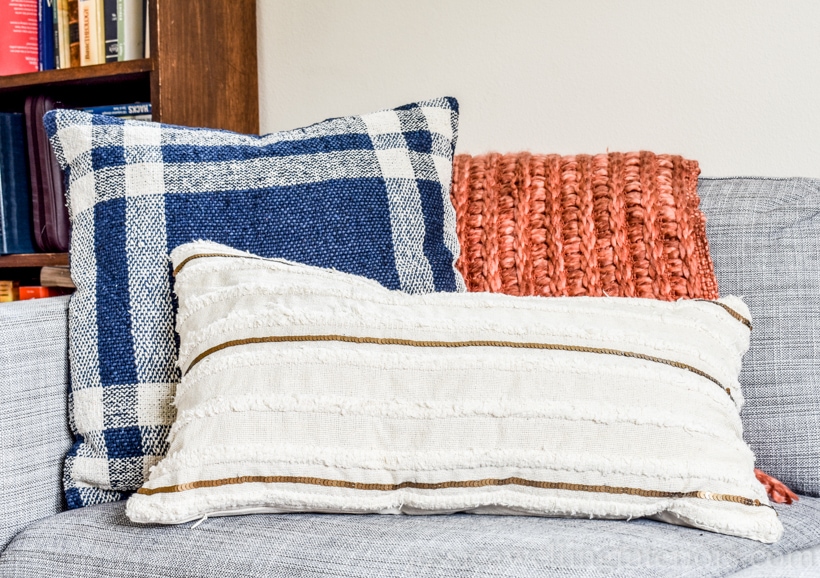 This season, I'm loving burnt coral, salmon, mustard, and navy. And I love teal- and I think it goes beautifully with Fall colors, so you'll see it in here too.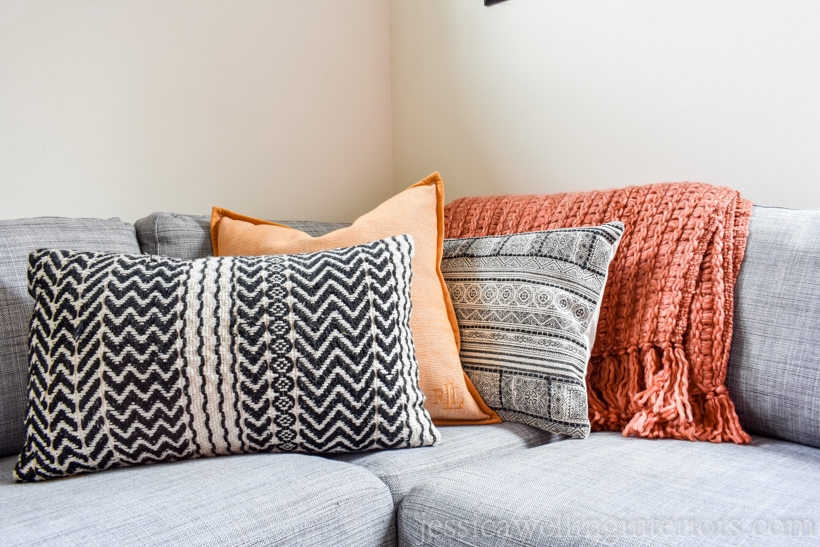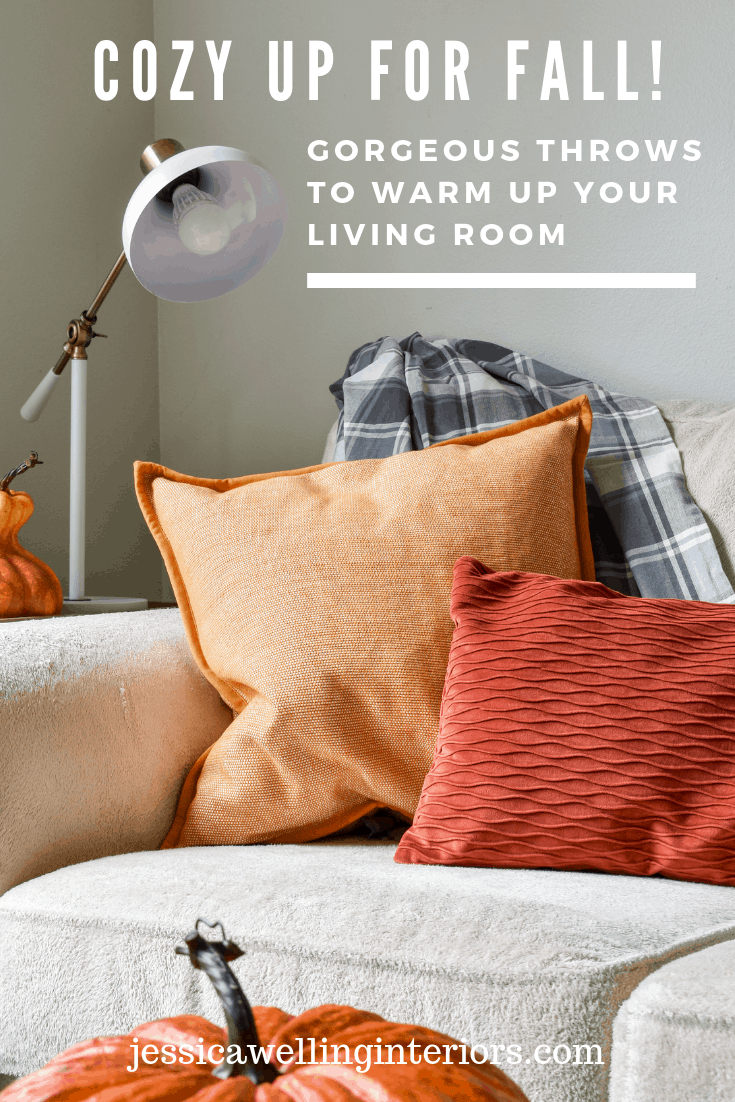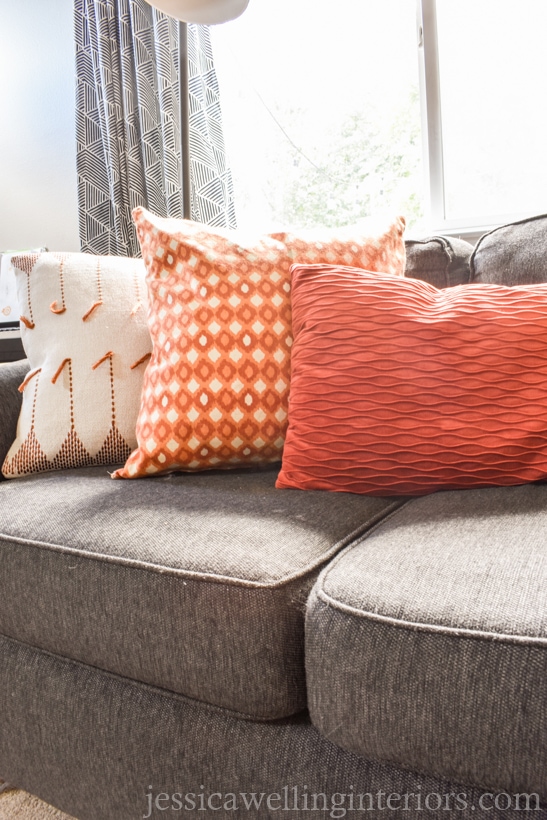 The orange patterned pillow above is actually a DIY throw pillow cover. Check out my super-easy tutorial HERE! Still not feeling orange? Try plum instead!
plum fall living room decor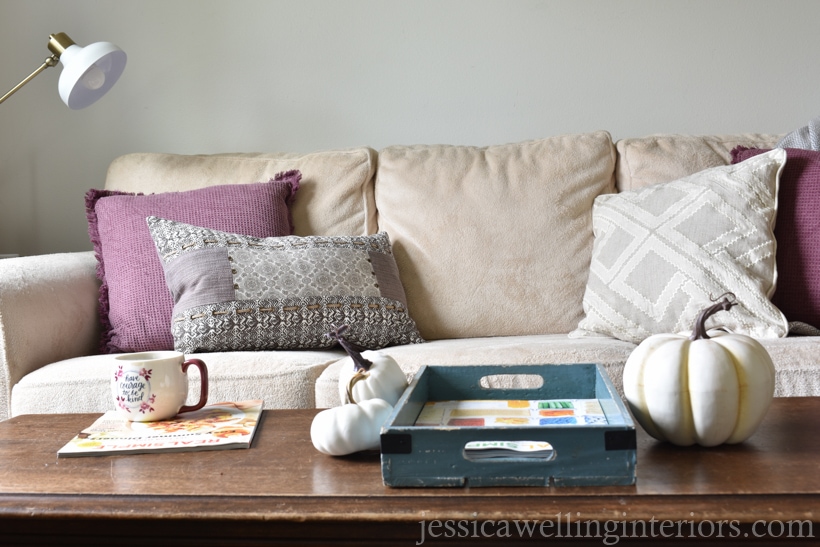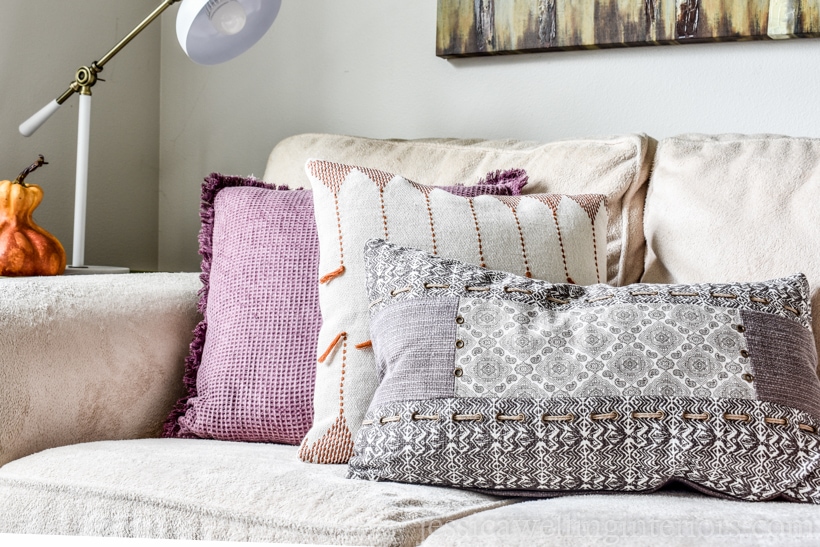 neutral throw pillows
And I know some of you are still holding out for neutrals, so here's one just for you.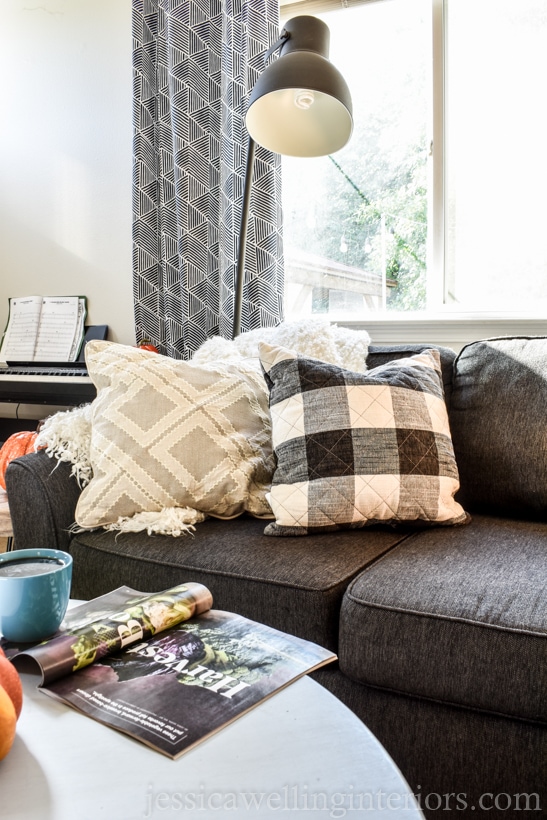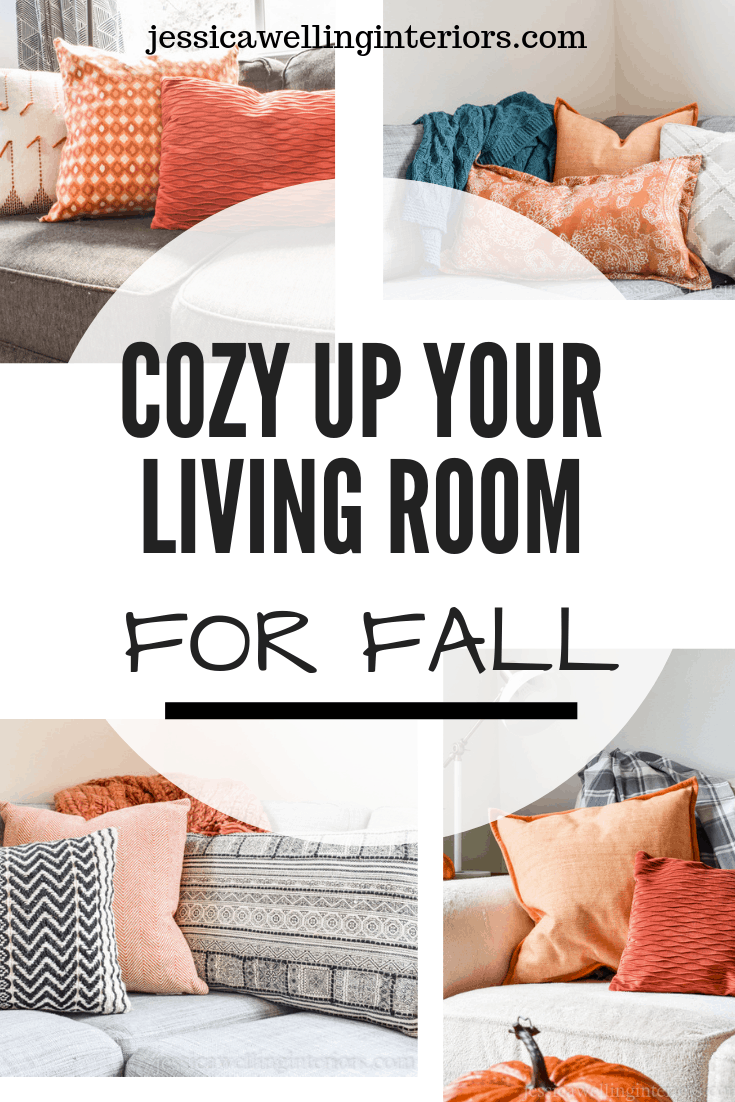 more fall decor ideas…
Cheap Modern Throw Pillow Covers for Fall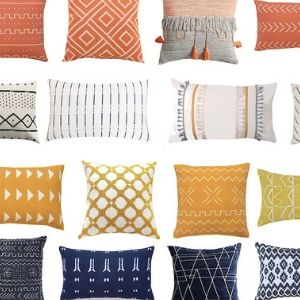 Fall Throw Blankets Roundup!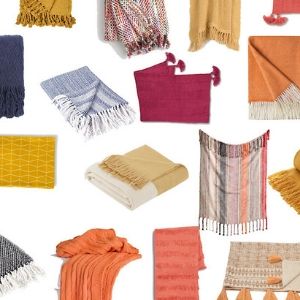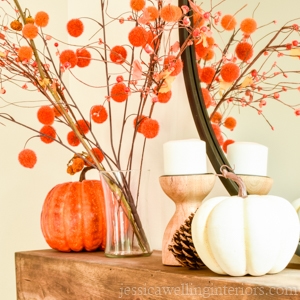 Front Porch Fall Decor, Boho Style!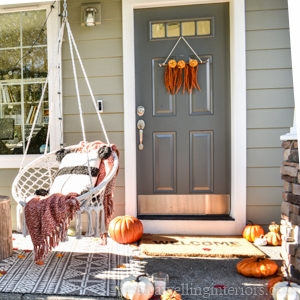 Make a Super-Easy Pumpkin Centerpiece!