Peppermint & Tea Tree Foot Soak
Ingredients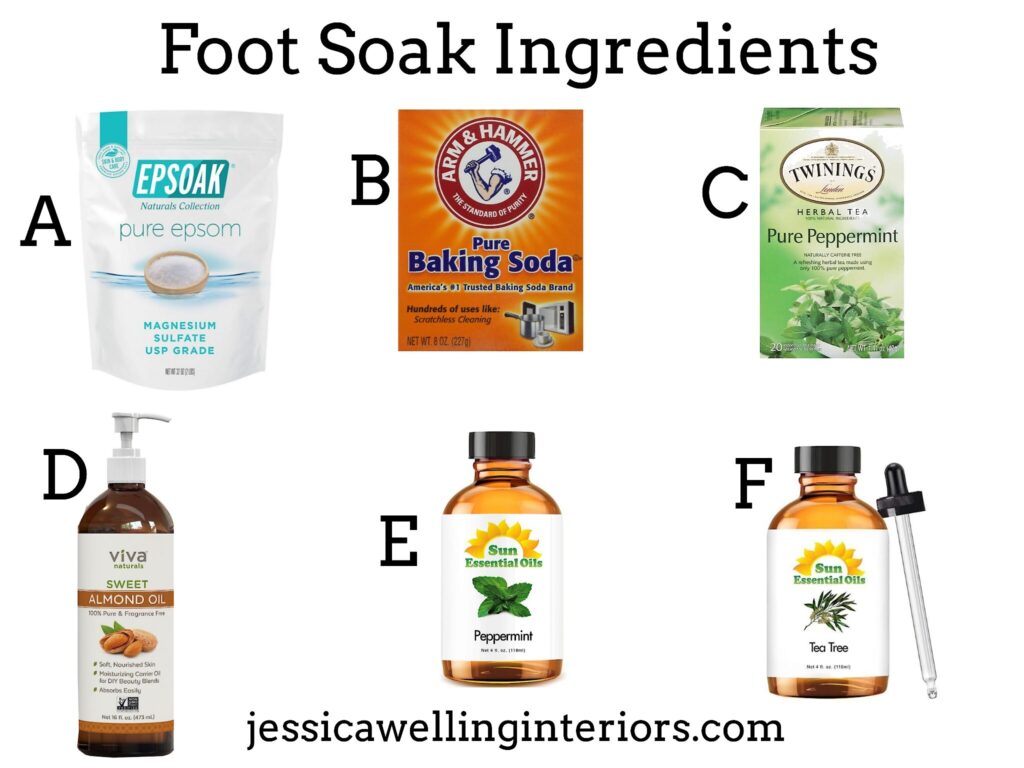 A. Epson salt
B. Baking soda
D. Sweet almond oil (or jojoba oil, fractionated coconut oil, or vitamin E oil)
Tools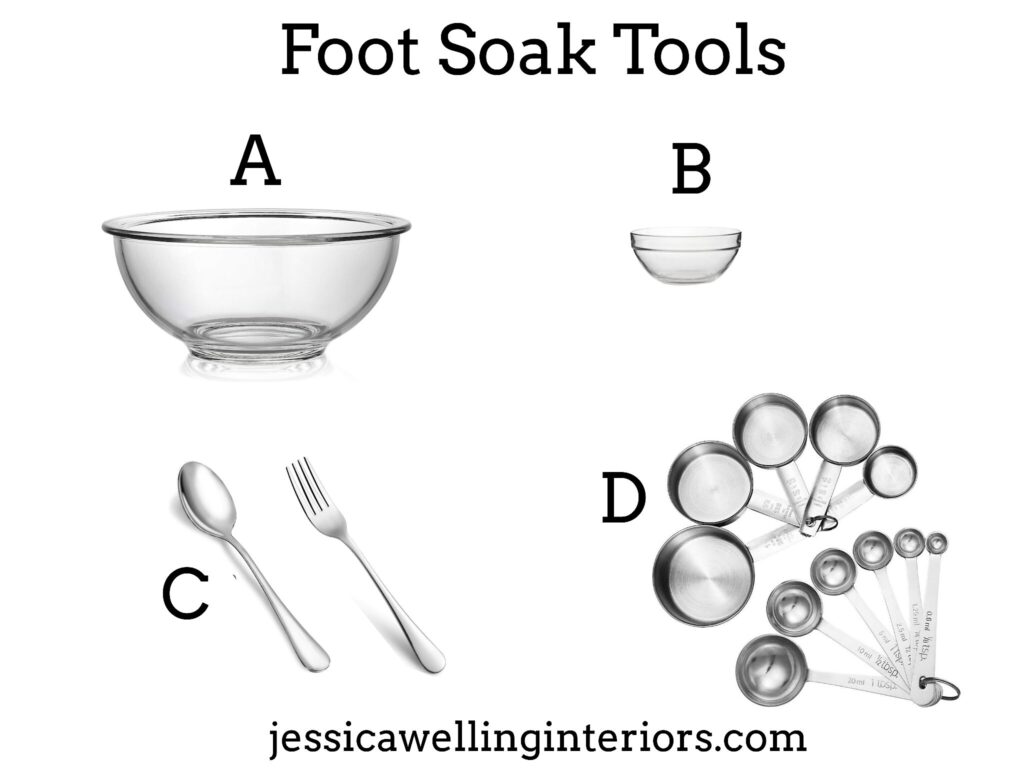 Directions
1. Combine epsom salt & baking soda.
Measure epsom salt and baking soda into a medium mixing bowl and stir.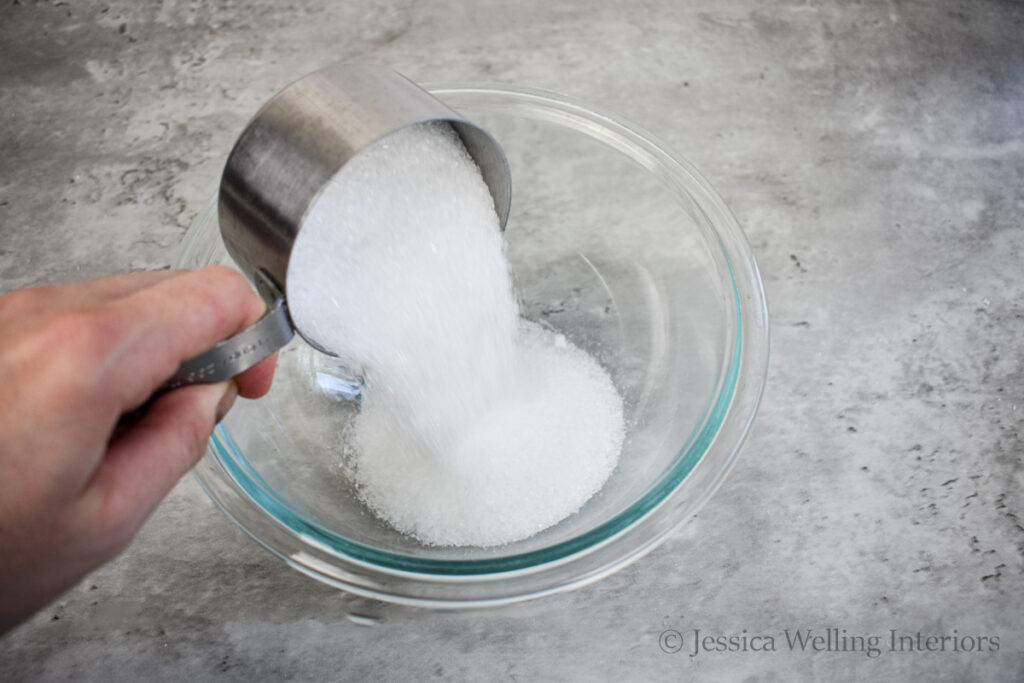 2. Add tea.
Cut open two bags of peppermint tea and pour the contents into the bowl. Stir well.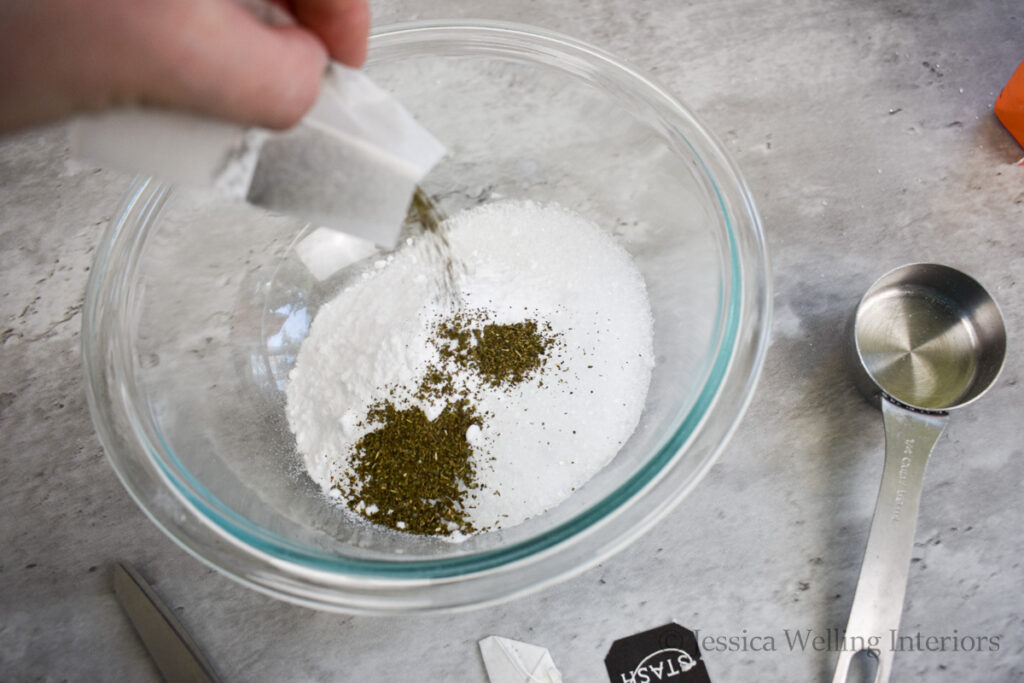 3. Combine oils.
Mix together the carrier oil (I'm using sweet almond oil but you can substitute it with jojoba oil, fractionated coconut oil, vitamin E oil or argan oil) and the peppermint and tea tree essential oils. Stir well.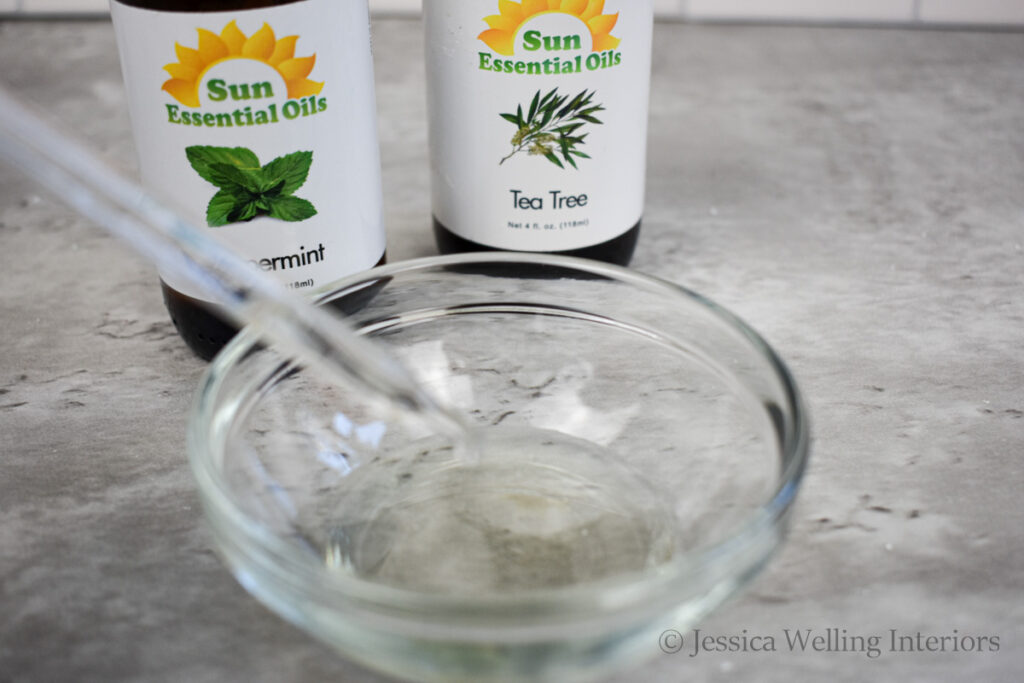 4. Add oils to salt mixture.
Pour the oils into the salt mixture and stir with a fork. Then use your hands to sift and combine everything. This is also a good opportunity to break up any clumps of epsom salt or baking soda.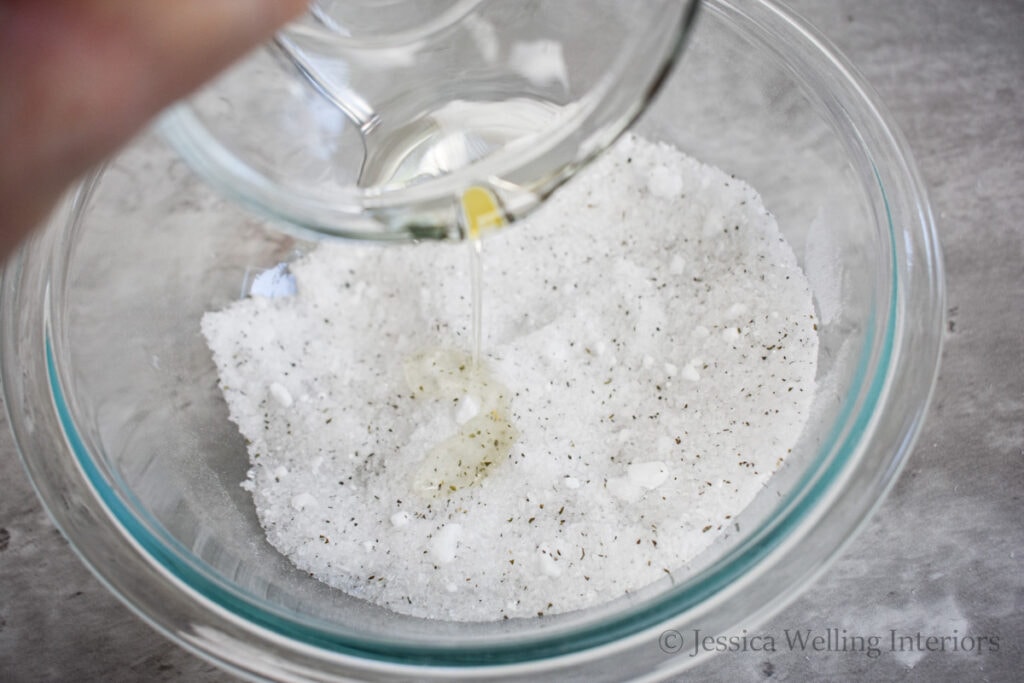 5. Fill jars.
Spoon the finished foot soak into jars. It's important to store it in airtight containers since any exposure to moisture will cause it to harden into clumps.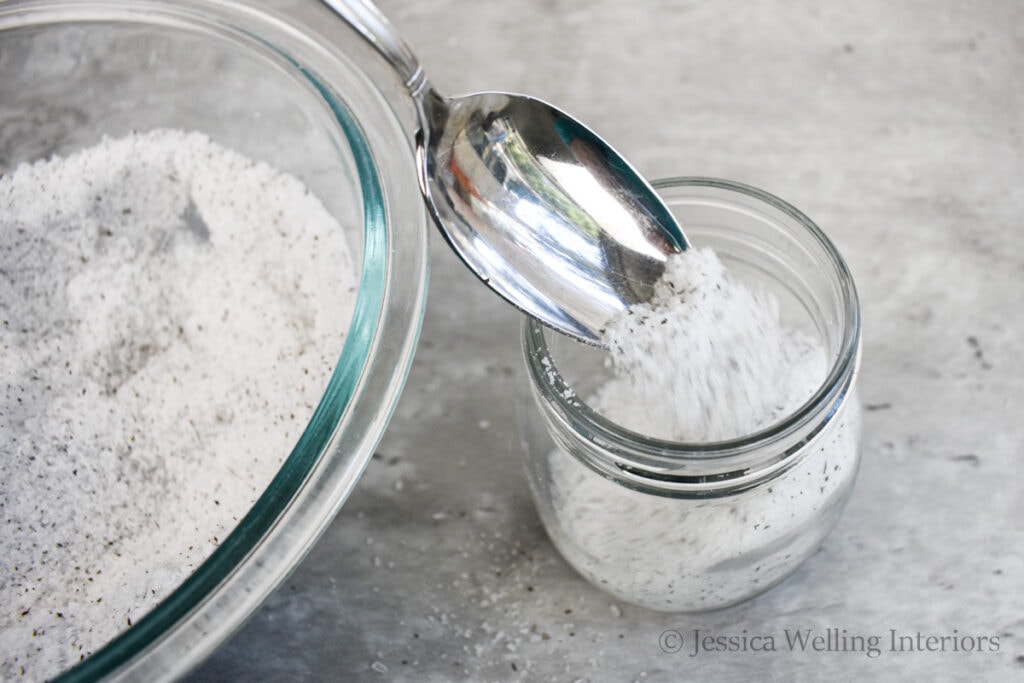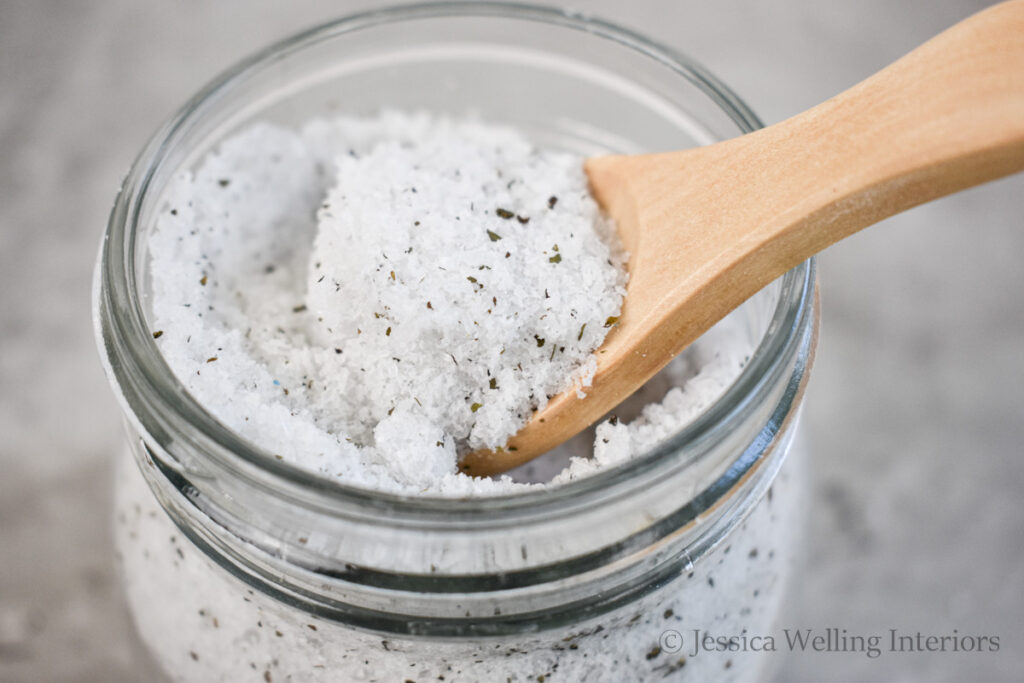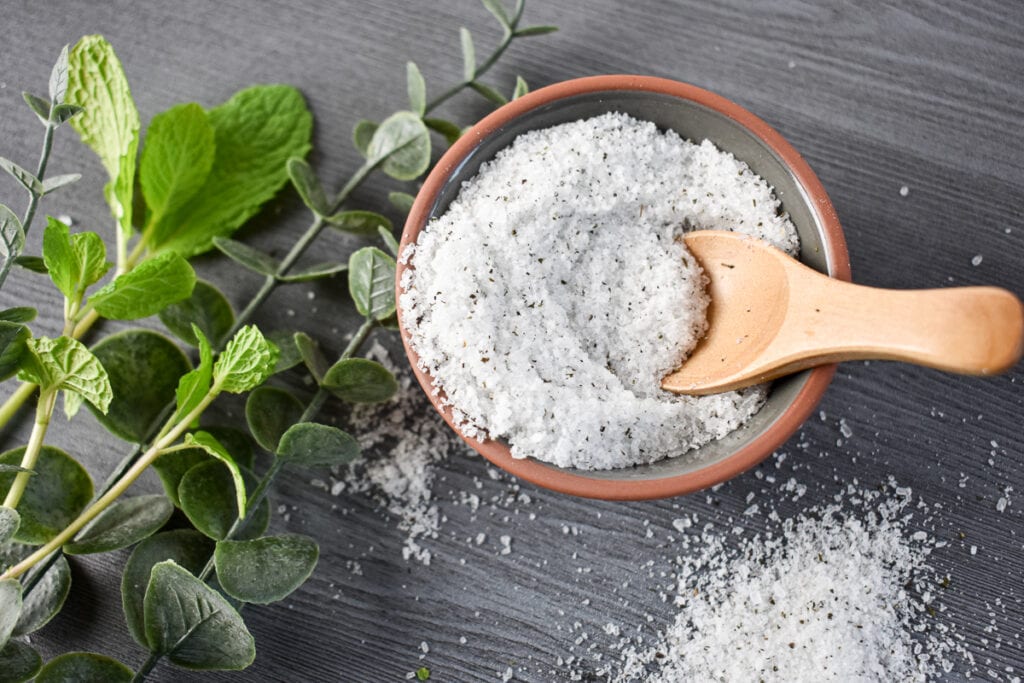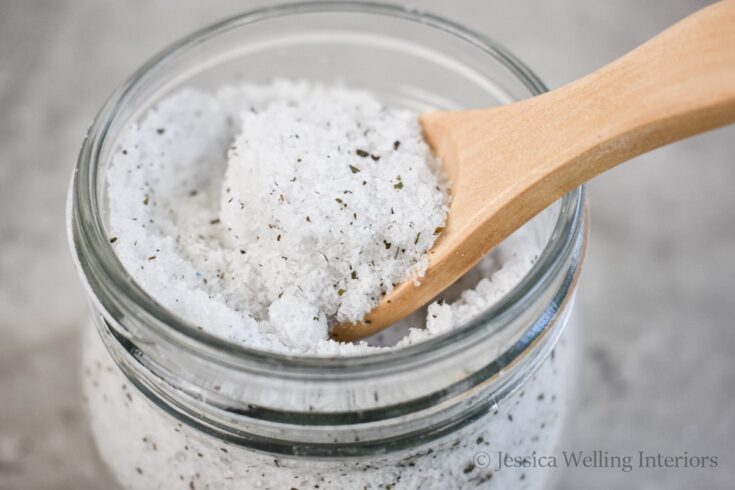 Peppermint & Tea Tree Foot Soak
Materials
Tools
medium mixing bowl
small bowl
spoon & fork
measuring cups & spoons
Instructions
Combine epsom salt & baking soda in a medium mixing bowl.
Add 2 bags of peppermint tea & stir.
Combine sweet almond oil and essential oils in a small bowl.
Add oils to salt mixture and use your hands to combine.
Spoon into jars.
Label.
More Handmade Bath & Body Recipes…
How to Make Bubble Bath (That Actually Bubbles!)