Boho Porch Swings Reveal: Small Front Porch Decorating Ideas
A small front porch gets a modern makeover with boho macrame swings. This budget-friendly transformation is relaxing and beautiful!
Happy almost Summer!
I've always loved swings…I would even put them inside if I had the chance. Today I'm excited to show you my new Boho porch swings!
Modern Front Porch Decorating Ideas…
I actually put together about twelve different outdoor rug and pillow combinations because I'm a little crazy like that. In the end, the blacks and whites and aquas won out.
I wanted to tread lightly with this design, since the exterior of our house has craftsman features, including the pillars on the front porch.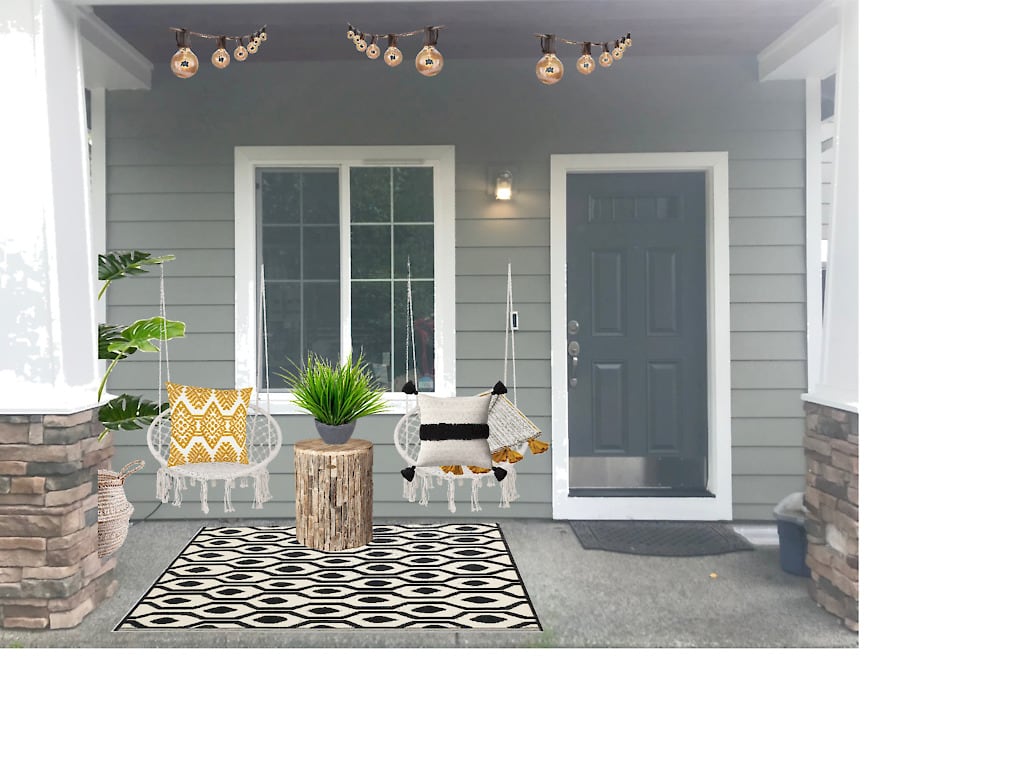 Font porches aren't a big deal here in Seattle like they are in some parts of the country. That's not to say we don't drool over gorgeous wrap-around porches.
But most houses aren't built with a lot of extra space for a seating area. We tend to have our outdoor living spaces in the back yard.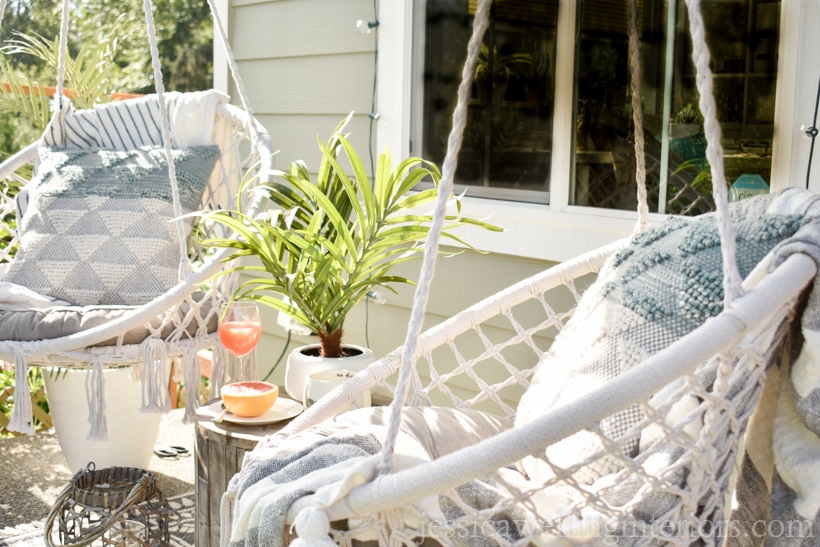 But I think front porches are going to take on a whole new significance in the Summer of Social Distancing. I'm loving that I can have a friend over and provide hospitality and a nice spot to chat, without anyone having to come into the house.
I would have hung the macrame swings six feet apart… but there wasn't enough room on our small porch. And I suppose swinging would be less than relaxing if you keep whacking into pillars.
Modern Porch Swings
I've been eyeing these round macrame swing chairs for a few years now… they just speak to me! And the price was speaking to me too… $65 is hard to beat!
I was honestly thinking these porch swings would be mostly for show and not that comfortable… but I was seriously wrong! They are AMAZING! And everyone who's sat in them agrees!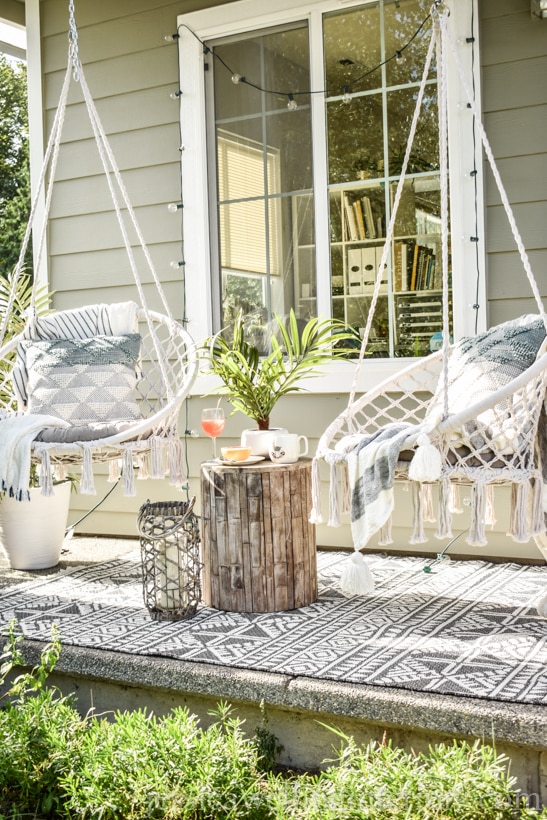 I added these inexpensive grey outdoor cushions for an extra layer of comfort.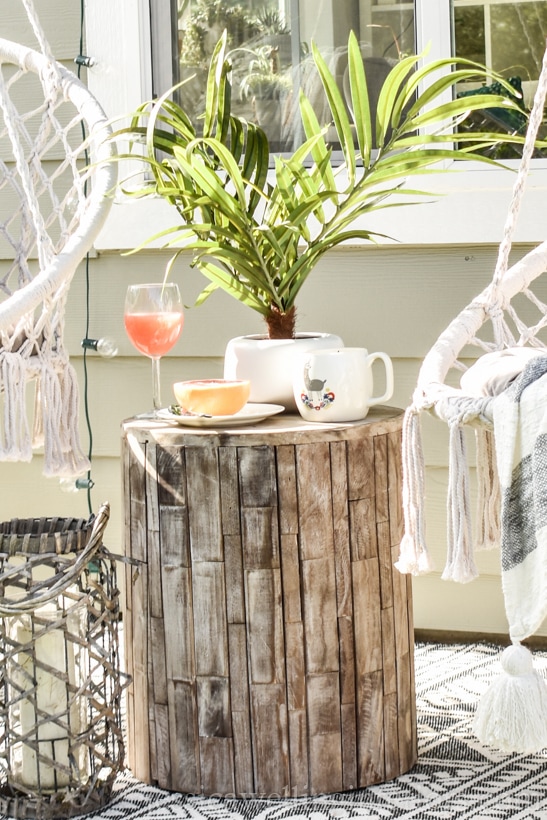 And isn't this wood end table gorgeous?
Shop My Porch
A. Macrame Hammock Swing Chairs, from Wayfair
B. Round Swing Cushions, from Amazon
F. Wood Outdoor End Table, from Amazon
Modern Front Porch Swings At Night…
And it's also the perfect spot for drinks after the kids go to bed…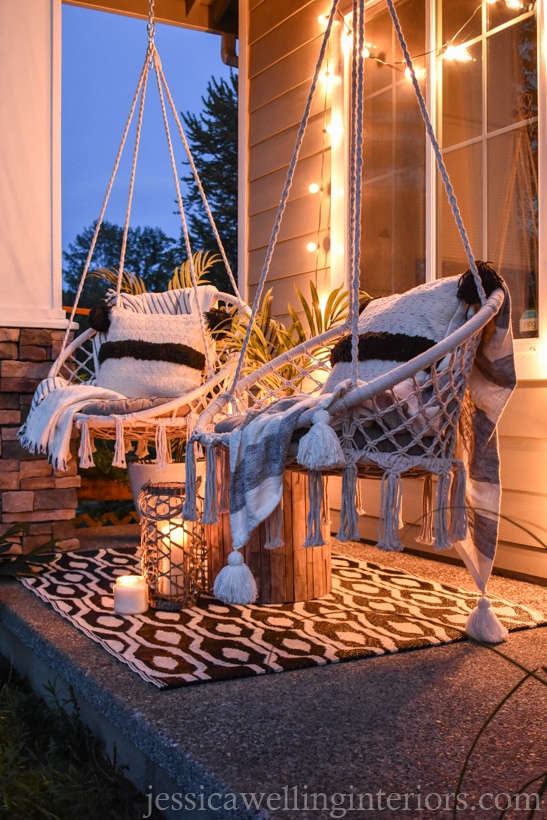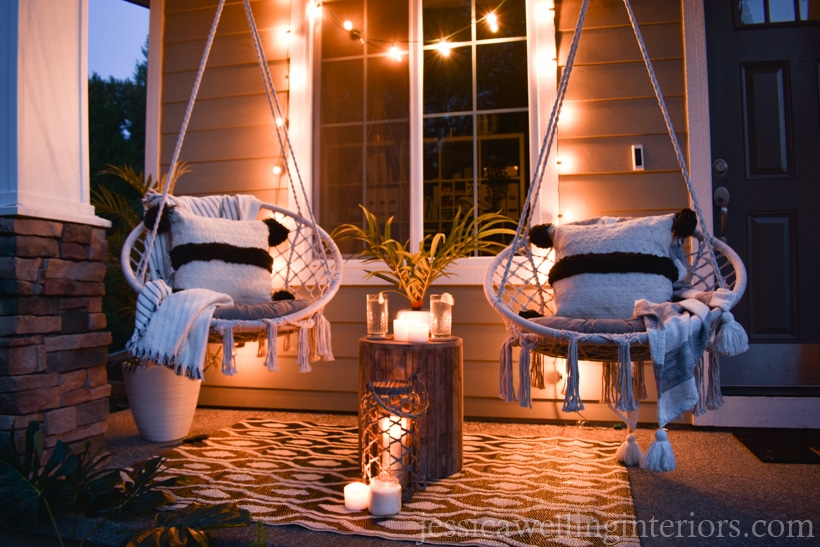 I'm so excited for this new outdoor living space! Did you enjoy this post? Please help me out by pinning it!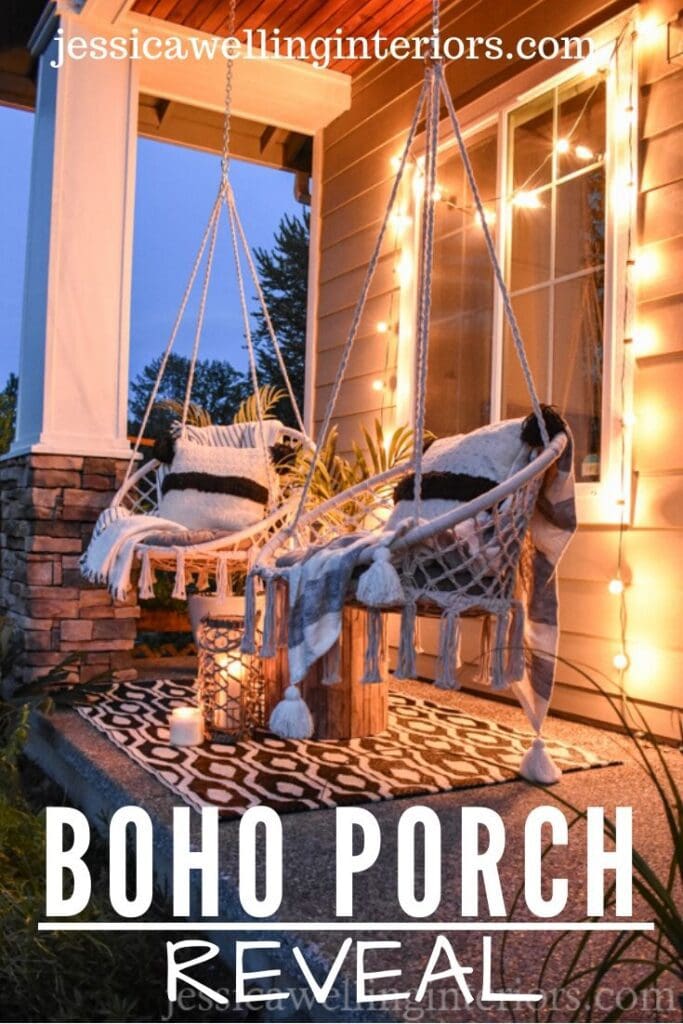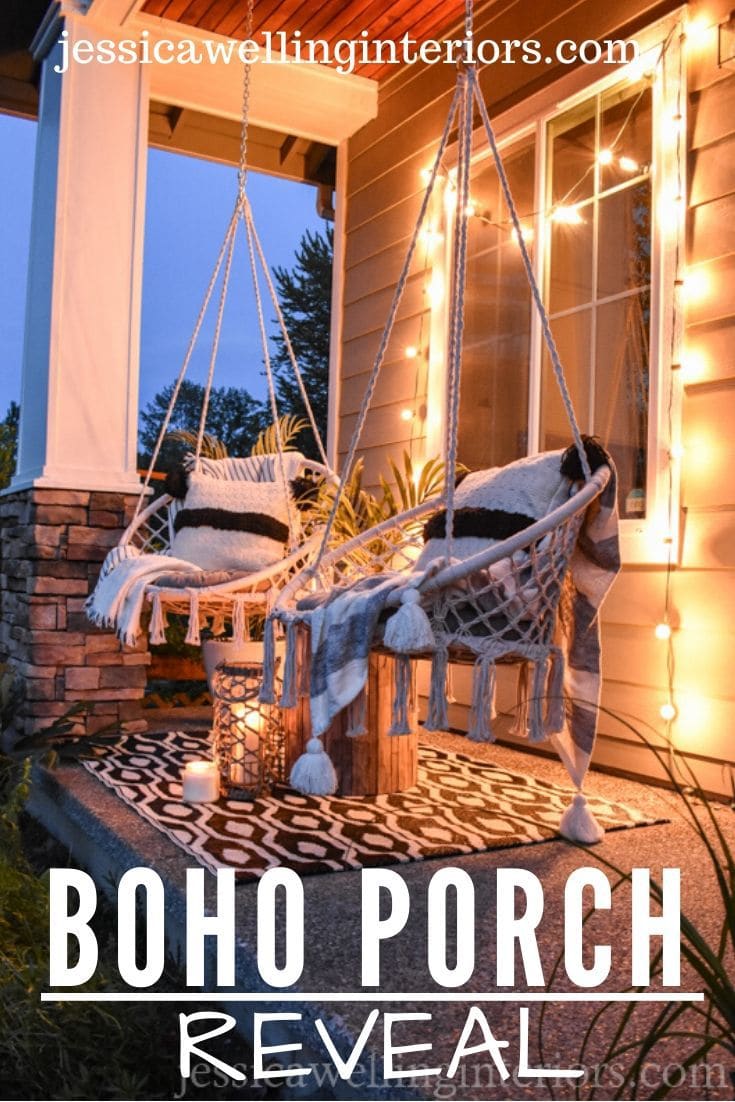 More Outdoor Living Ideas…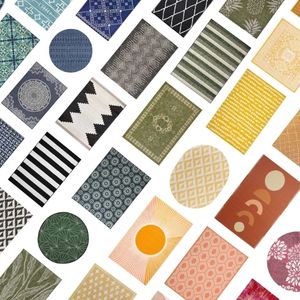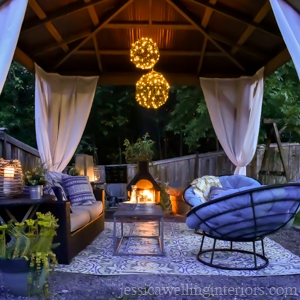 Backyard Lighting Ideas: A Simple Guide for Outdoor Living Spaces