Sniffle Stopper Bath Salts
Make this all-natural "sniffle stopper" bath salt for sinus and cold relief with peppermint and eucalyptus essential oils.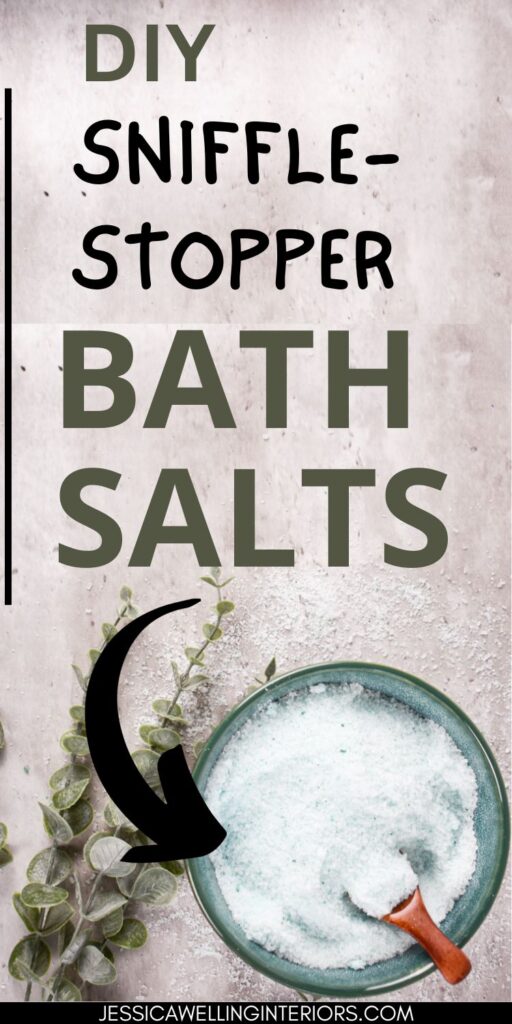 This has always been one of my favorite bath salts, and when you have a cold, a warm bath can be just the thing. I adapted it from my go-to basic bath salts recipe: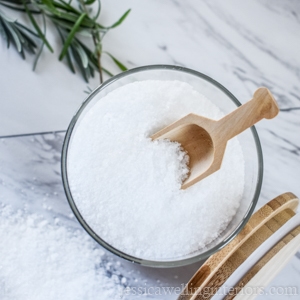 Just don't overdo it with the peppermint essential oil- too much will make your skin feel cold when you get in the tub.
Ingredients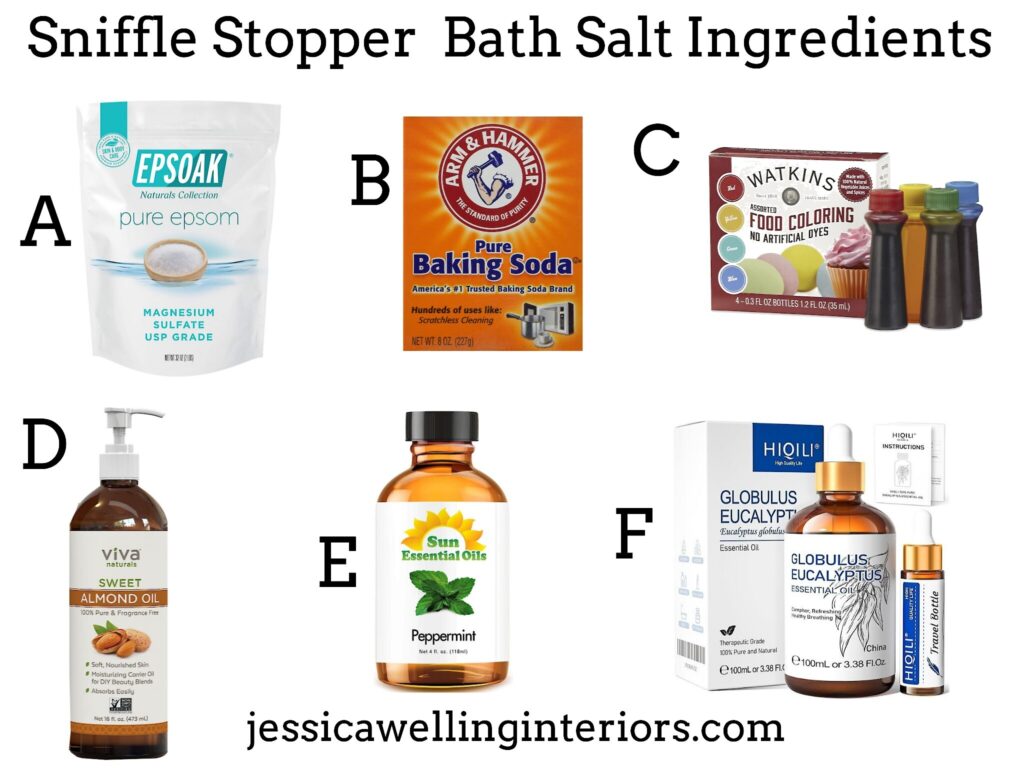 A. Pure Unscented Epsom Salt (magnesium sulfate)
B. Baking soda
C. Food coloring (optional)
D. Sweet almond oil (or jojoba oil, vitamin E oil or fractionated coconut oil)
Tools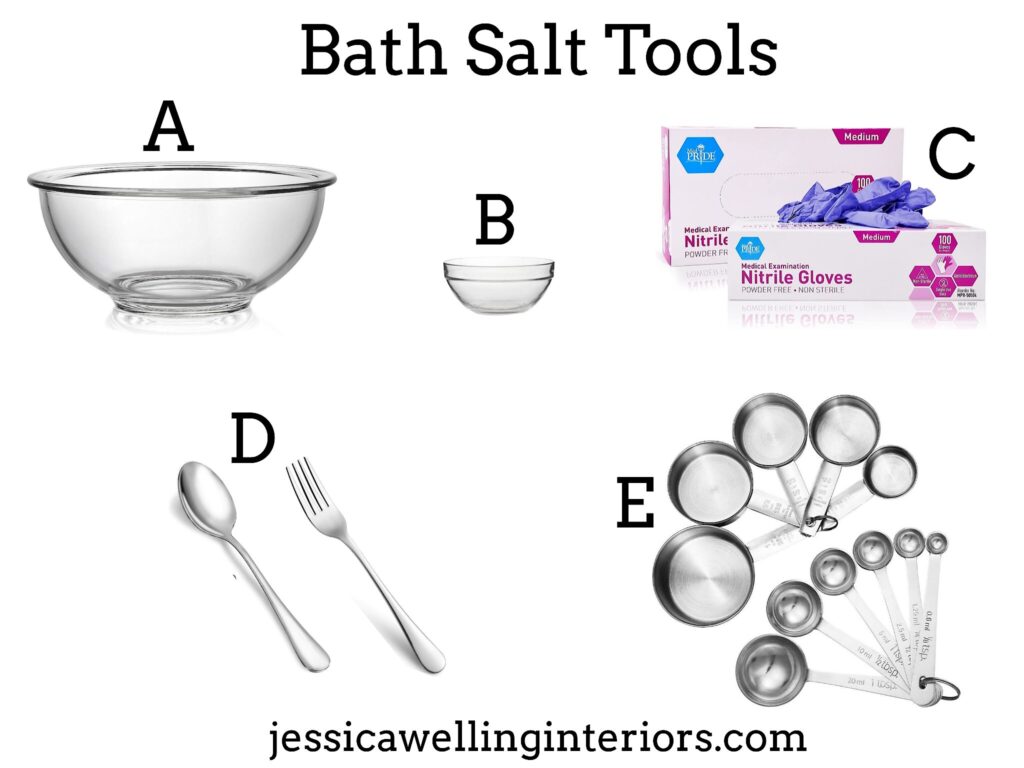 B. small bowl
C. nitrile gloves (optional)
D. fork and spoon
Packaging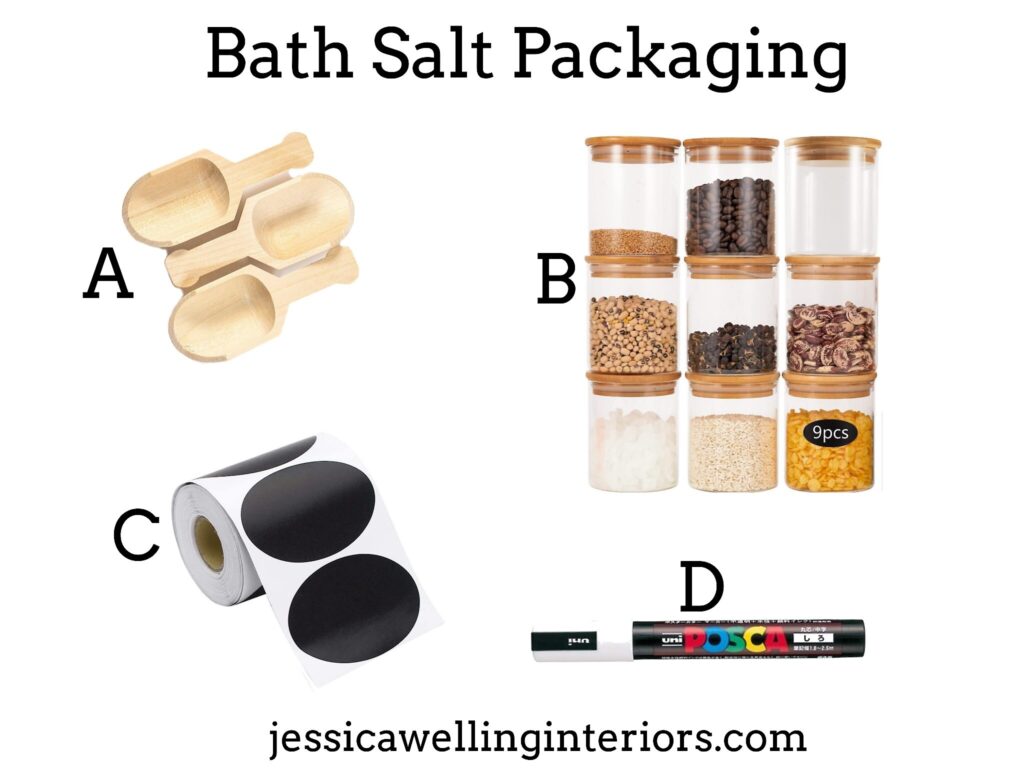 B. glass jars with airtight lids (these are the ones I'm using)
C. chalkboard sticker labels (I love this brand & use them on everything!)
Directions
1. Combine dry ingredients.
Mix the epsom salt and baking soda together in a medium-sized mixing bowl.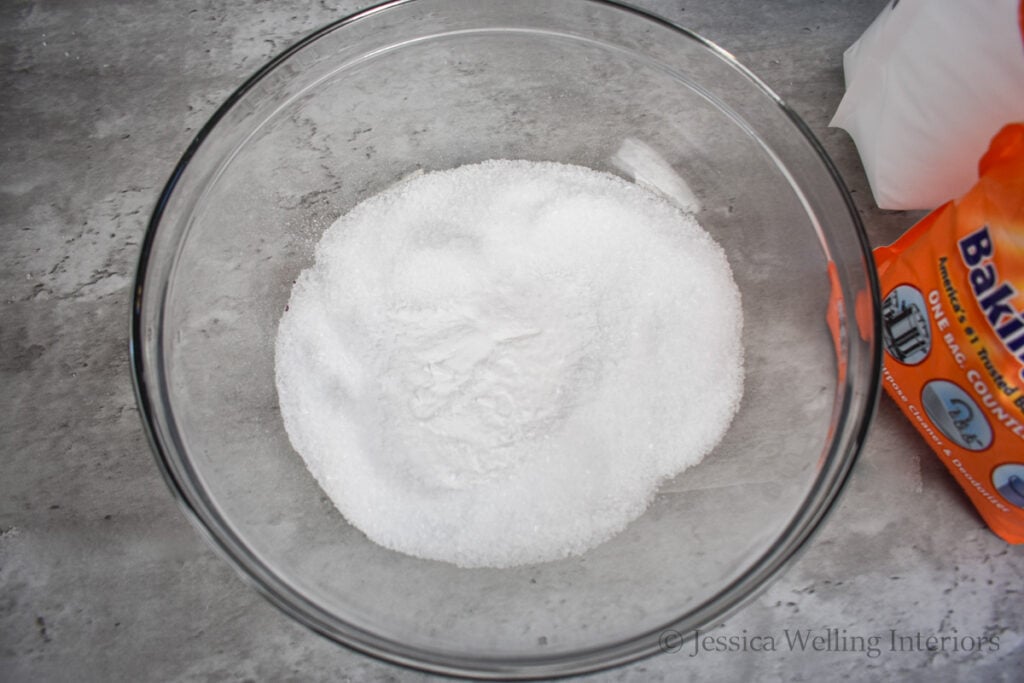 2. Combine oils.
Combine the carrier oil (I'm using sweet almond oil, but you can substitute jojoba, fractionated coconut, vitamin E oil, or argan oil) and the peppermint and eucalyptus essential oils and stir.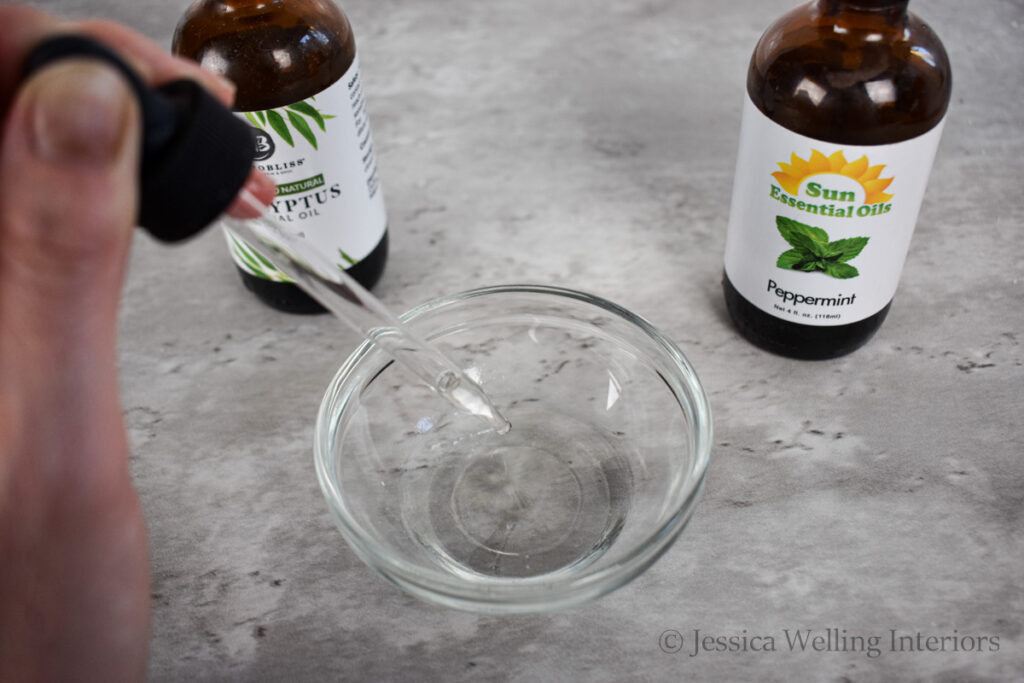 3. Add oils to salt mixture.
Pour the oils into the salt mixture and stir with a fork. Then use your hands to sift and combine the ingredients. This is also a good opportunity to break apart any clumps of epsom slat or baking soda.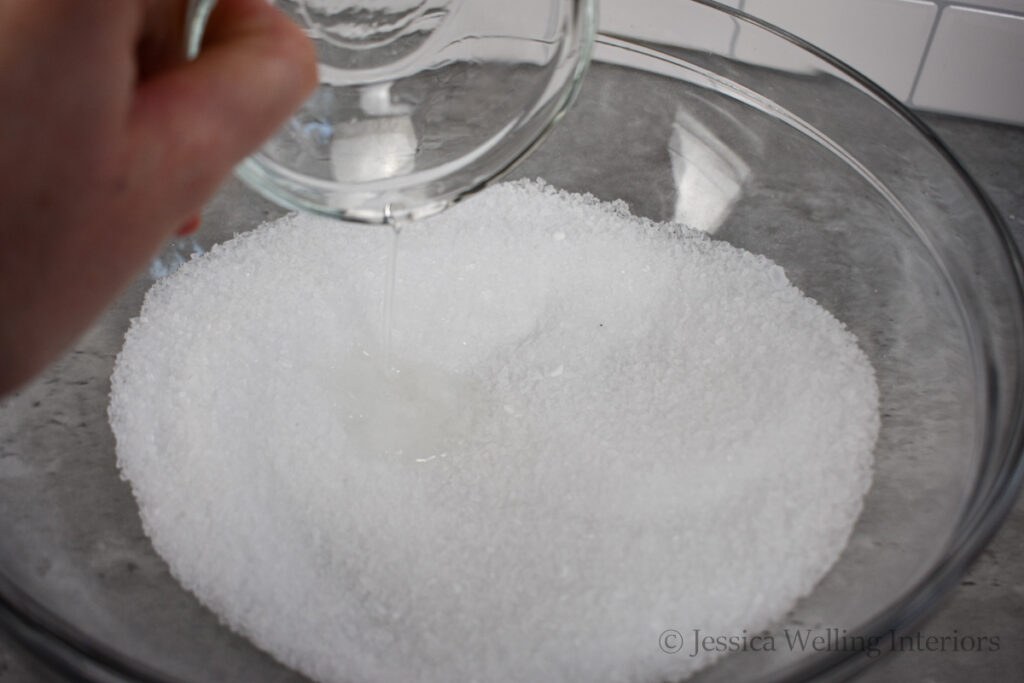 4. Add food coloring (optional).
Add one or two drops of green food coloring if you like, and use your gloved hands to combine.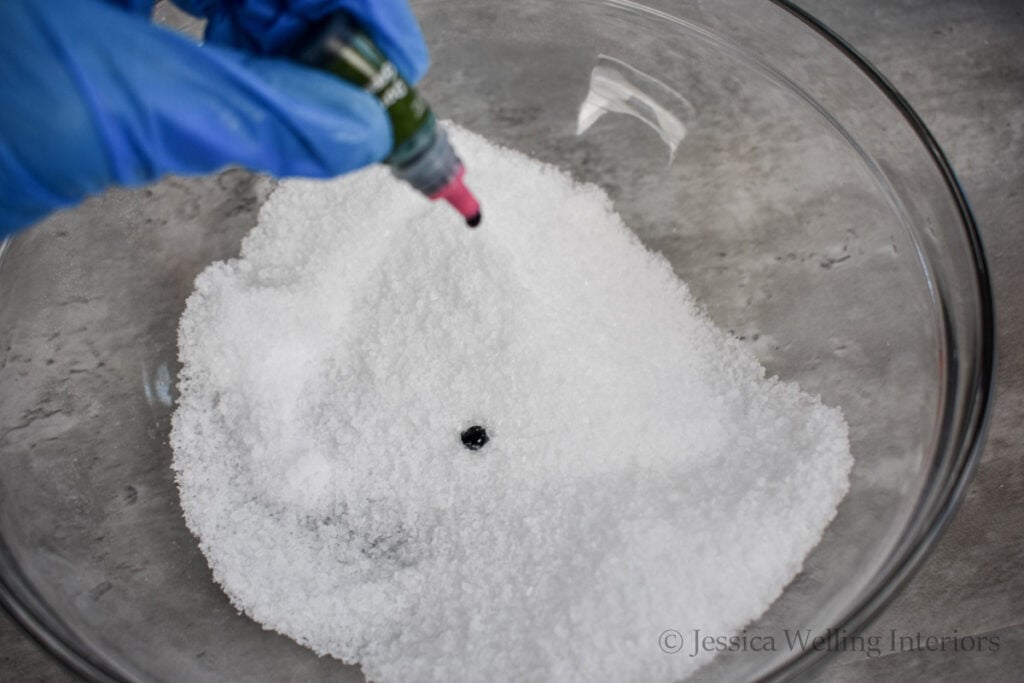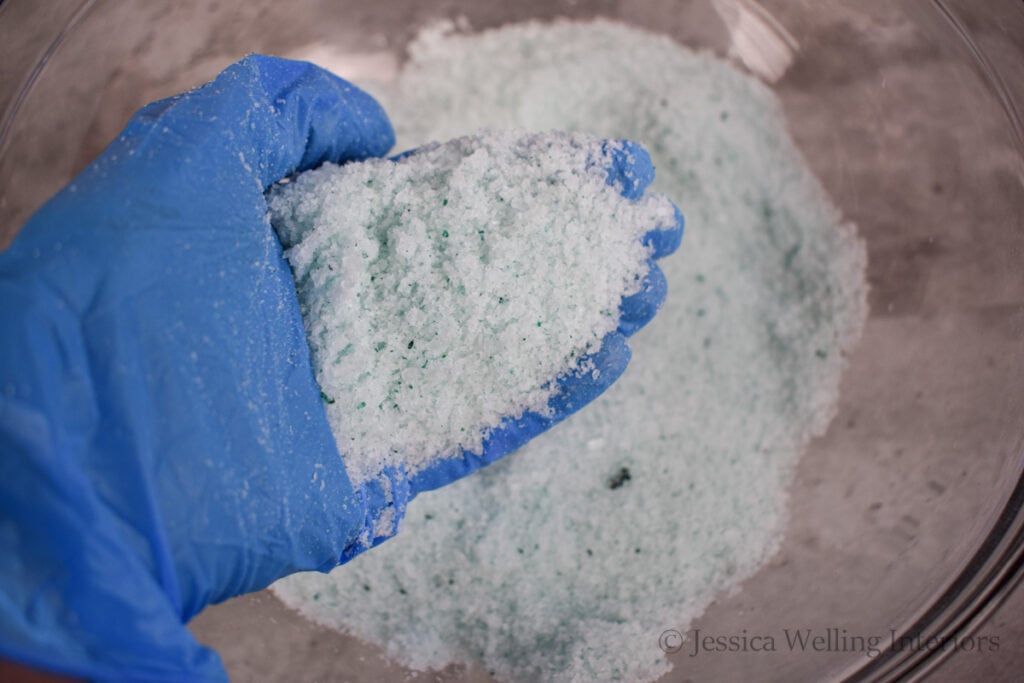 5. Fill jars.
Spoon the finished bath salts into a jar or other airtight container for storage.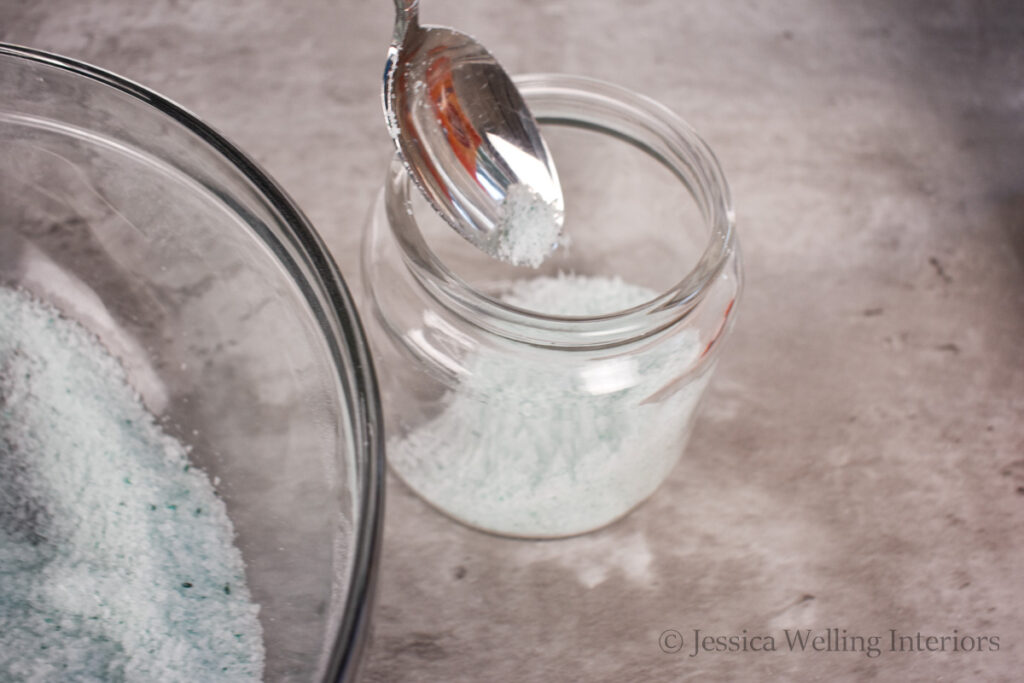 And that's it! I hope you enjoy this recipe.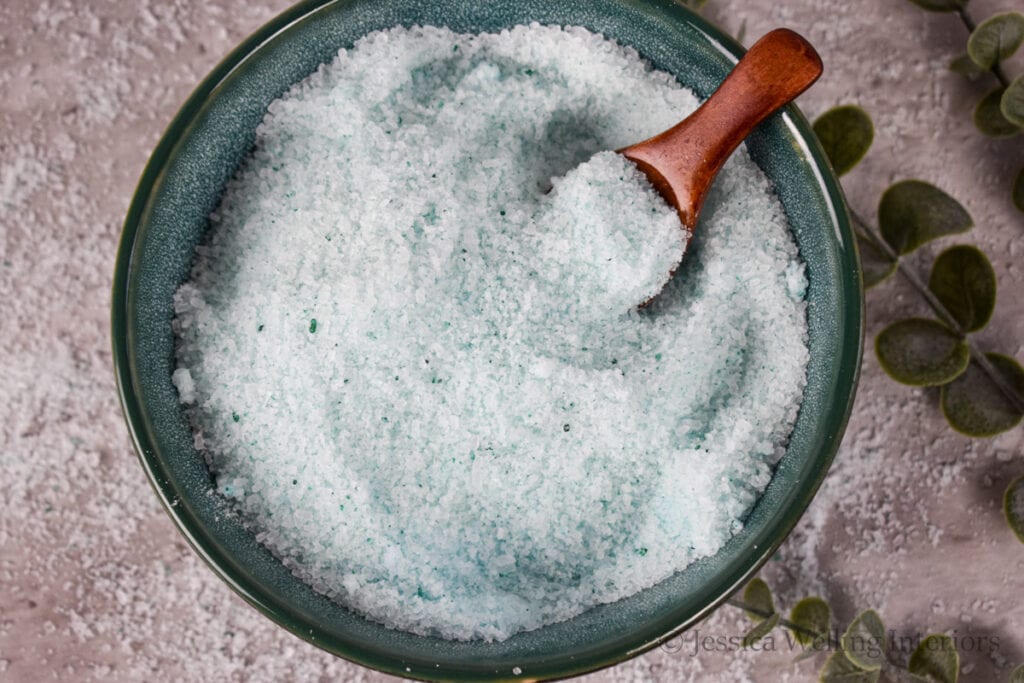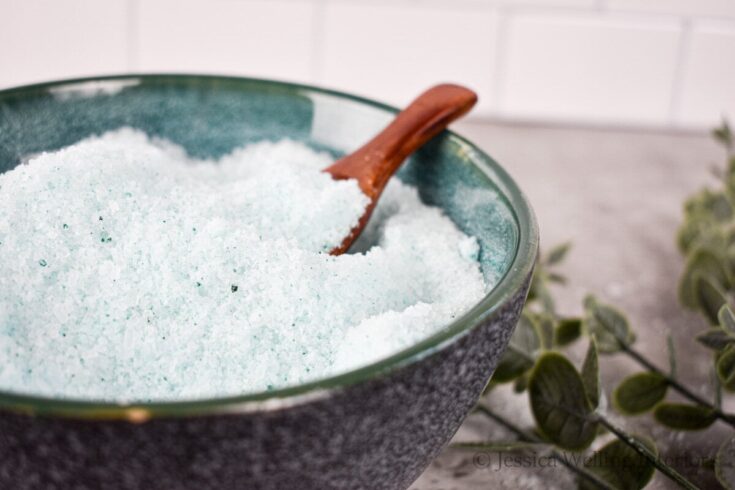 Sniffle Stopper Bath Salt
Instructions
Combine epsom salt and baking soda in a medium mixing bowl & stir.
Combine sweet almond oil and essential oils in a small bowl & stir.
Add oils to salt mixture & mix with your hands.
Add 1-2 drops of green food color & mix with gloved hands.
Fill jars.
Label.
More DIY Bath Recipes..
10 Easy Bath Salt Recipes With All Natural Ingredients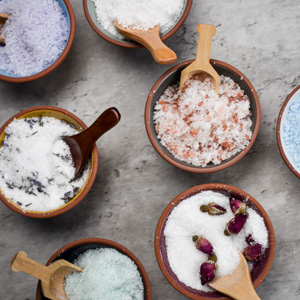 How to Make Bubble Bath (That Actually Bubbles!)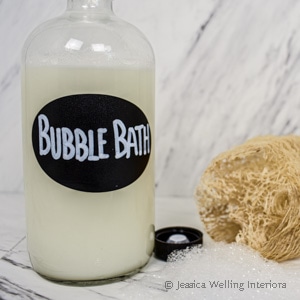 Homemade Bubbling Bath Salts: The Best of Both Worlds!