The Best Fragrance Oils for Candles (That Actually Smell Good!)
A curated list of the best fragrance oils for candles to make your home smell amazing!
Ever since I began making candles, I've been on a mission to find fragrance oils that actually smell good and have a good scent throw.
I do have a sensitive nose, but I was surprised at how many of the fragrance oils I tried had stinky chemical odors and didn't resemble the natural ingredients they were supposed to at all.
After trying many, many different brands and scents, I finally have a list of winners. And I'll continue to add to this list as I test more fragrances.
Fragrance Oils vs. Essential Oils in Candles
When I first began making candles, I was excited to make all-natural candles with essential oils.
But after wasting A LOT of expensive essential oils, here's the conclusion I came to: You can pour as many essential oils as you want into your candle wax, but you'll just be wasting your expensive oils.
The heat from the candle flame breaks down the essential oils (and so does the heat used in the candle-making process). Bottom line: It's just not a good use of essential oils, and it's not an effective way to scent your home either.
Natural Fragrance Oils for Candles
BUT. And this is a big but. You can get all-natural candle fragrance oils that are made entirely from plants. My favorite brand of natural fragrance oils is Makesy (formerly The Wooden Wick Co.), and I'll list a lot of my favorite scents from them below.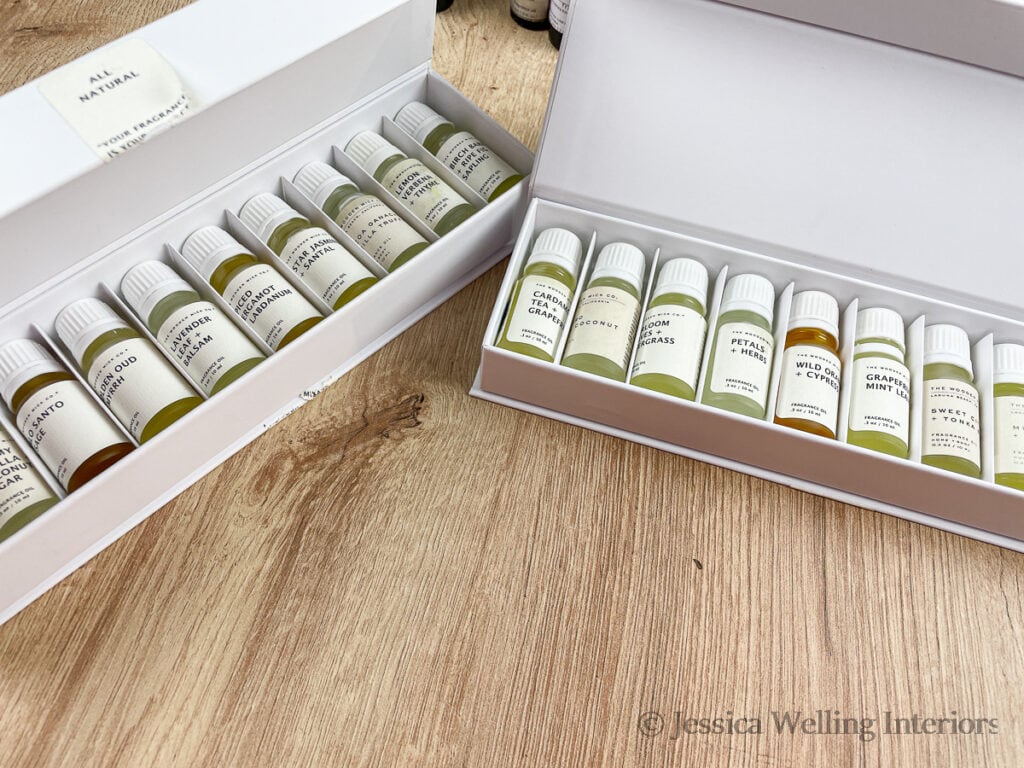 When I was first starting my candle making journey, I just assumed that fragrance oils from companies with names like "Plant Guru," or "Essentials" would have all natural ingredients.
Not so, and it can be difficult to find lists of ingredients. But you should assume that any fragrance oils that don't specifically claim to be naturally derived are chemical-based, even if they have natural-sounding names.
How to Make Candles
Making scented candles is fun and easy. This quick-start tutorial will tell you everything you need to know, and the basic recipe will work with any of the fragrance oils in this post. I'll also include links to individual recipes and projects as we go.
How to Make Soy Candles: A Beginner's Guide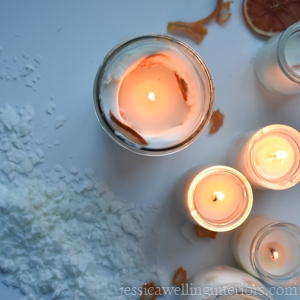 If you want to take a deeper dive into the best candle waxes, wick types, containers, and wax dyes, this post will answer all your questions:
How to Make Candles: A Beginner's Guide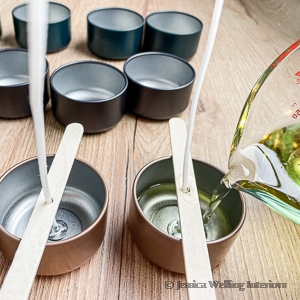 How to Make Wax Melts
I also love to make scented wax melts! These make perfect gifts and I like to pair them with an inexpensive wax warmer in a gift basket.
That's what everyone is getting for Christmas this year. Shhhhh!
Check out the simple tutorial below for DIY wax melts. You can use this recipe with any of the fragrance oils listed below.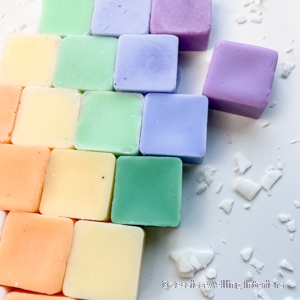 Candle Fragrance Oils
Now, on to the best candle fragrance oils I've found for each season and occasion…
Fall Fragrances
Autumn scents are an important part of the Fall experience, from pumpkin spice to cinnamon & clove, to apples & chai tea. I'm excited to test out several new Fall fragrances this year, so check back in a few weeks for more recommendations!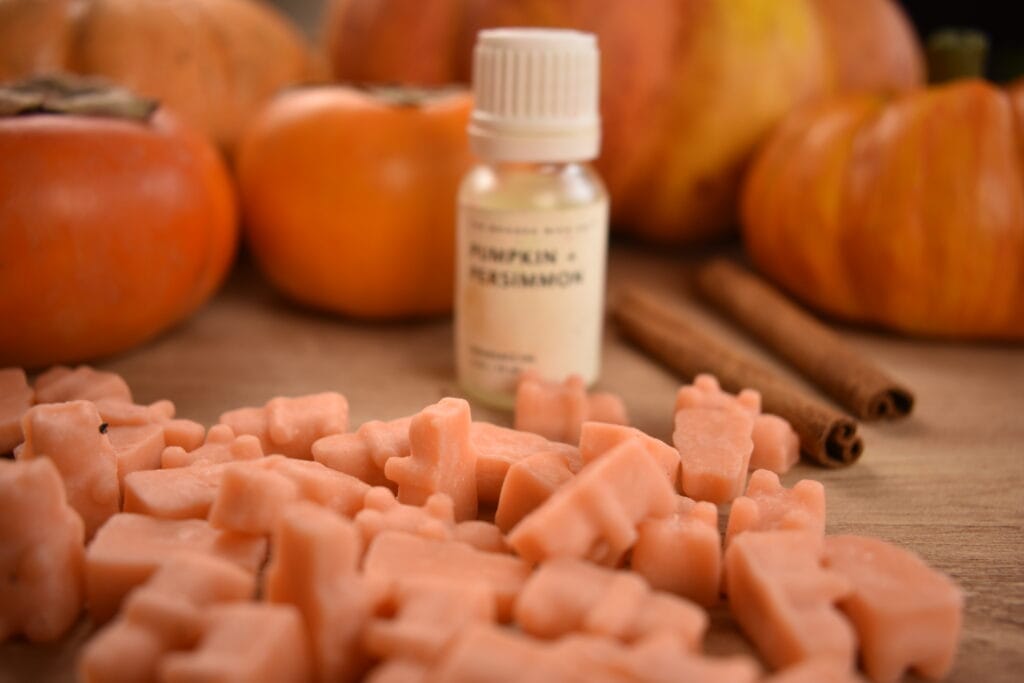 Pumpkin Harvest, from Nature's Oil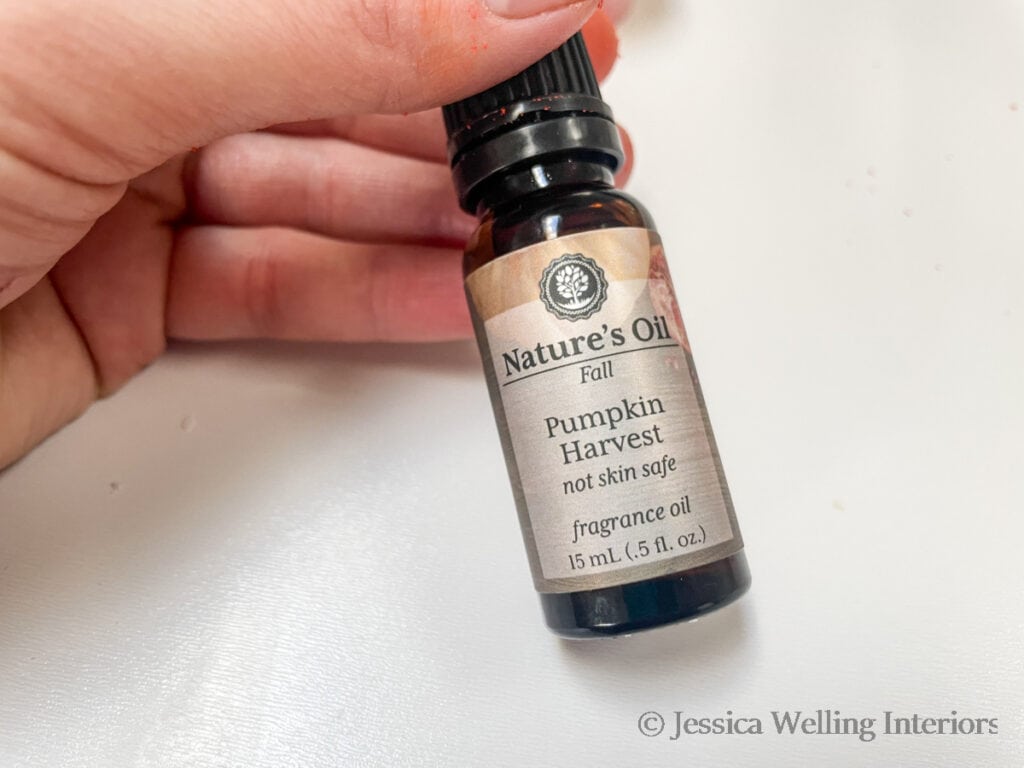 Here's the tutorial for the Fall scented candle below using Pumpkin Harvest.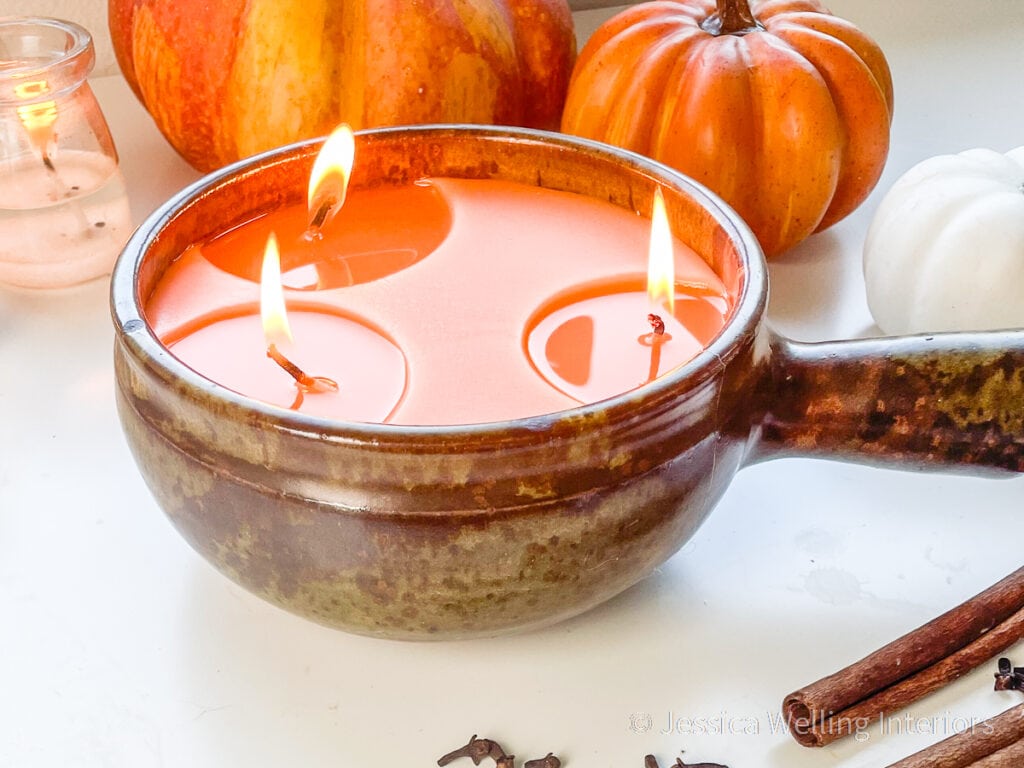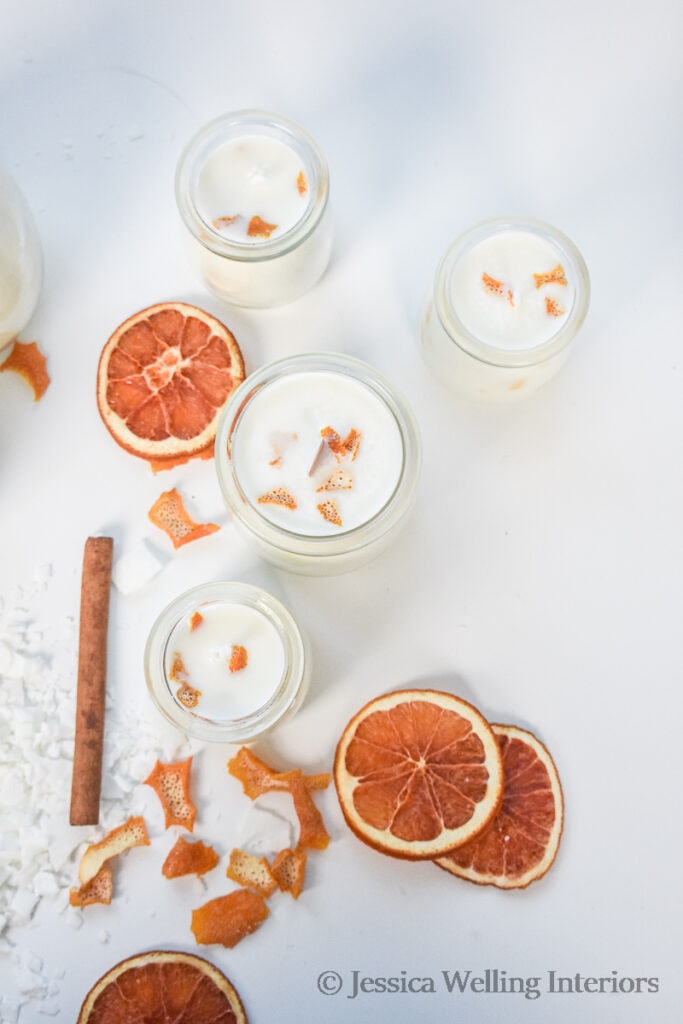 Christmas & Holiday Fragrance Oils
This is where it all began- me trying to find a convincing Christmas tree scent to make scented candles. I was trying to make up for the fact that I finally got a fake tree last year. I've tested at least 9 different fir and tree scents trying to find the perfect fresh cut tree scent.
And then as I was testing more oils this year, a giant fir tree came crashing through my roof during a wind storm! It turns out THAT is the way to get your house to smell like a Christmas tree. But I digress.
I've come to the conclusion that you really can't beat the real thing. But these two candle fragrance oils are the closest I've found.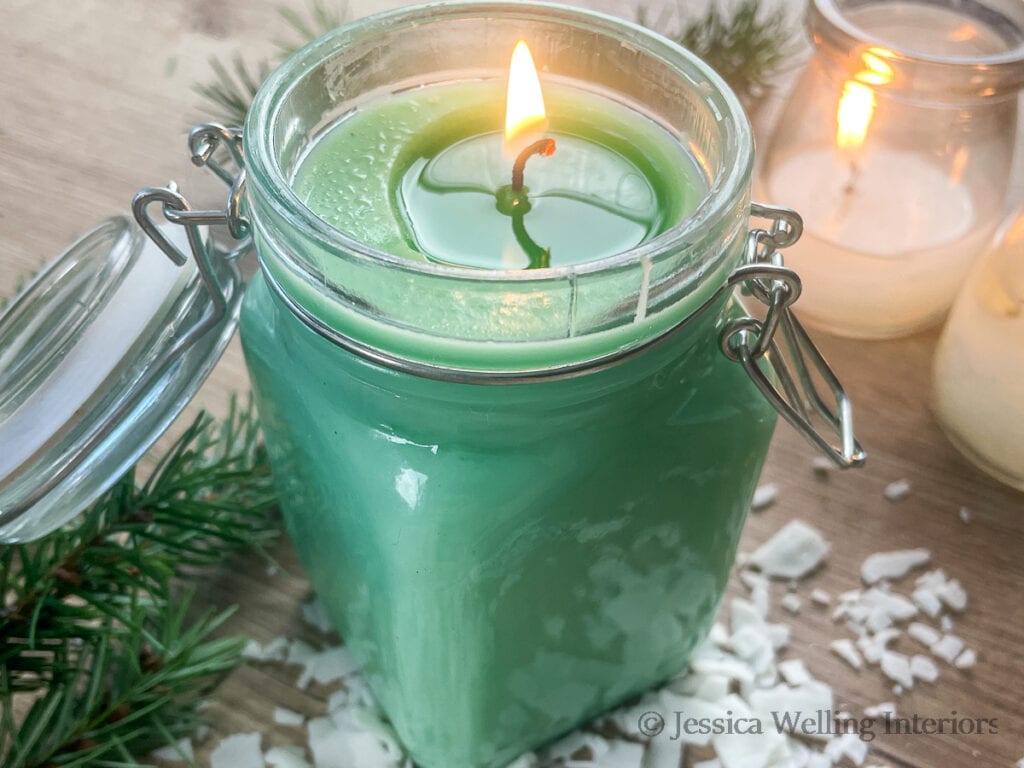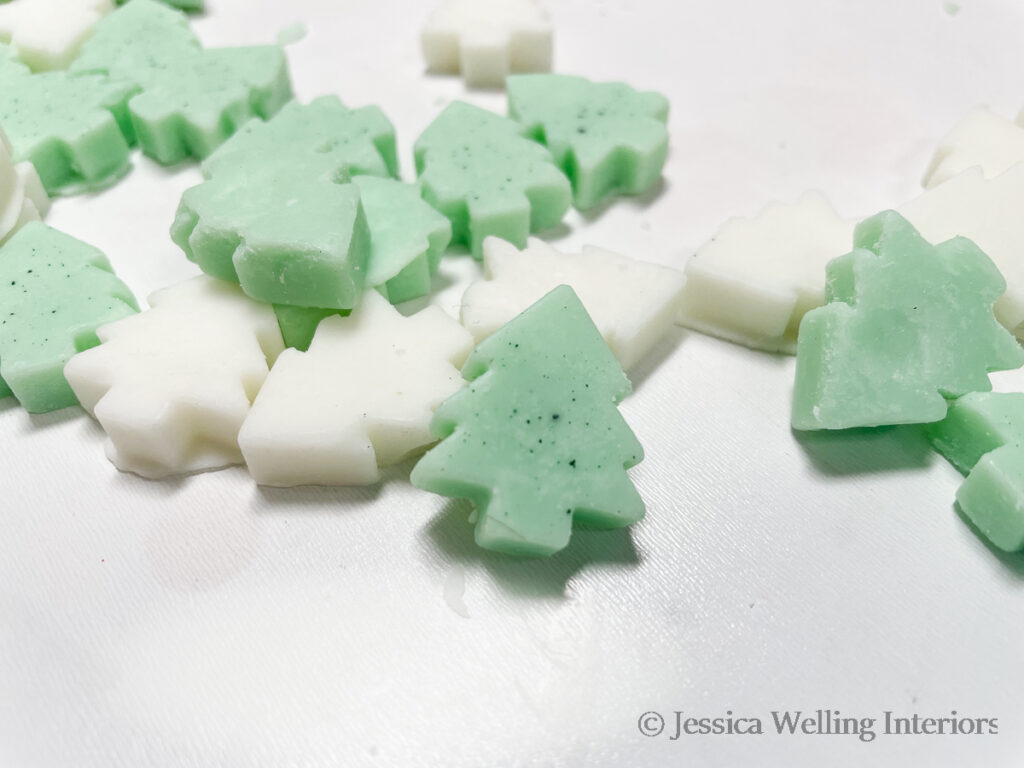 This nice strong peppermint scent is perfect for Christmas time!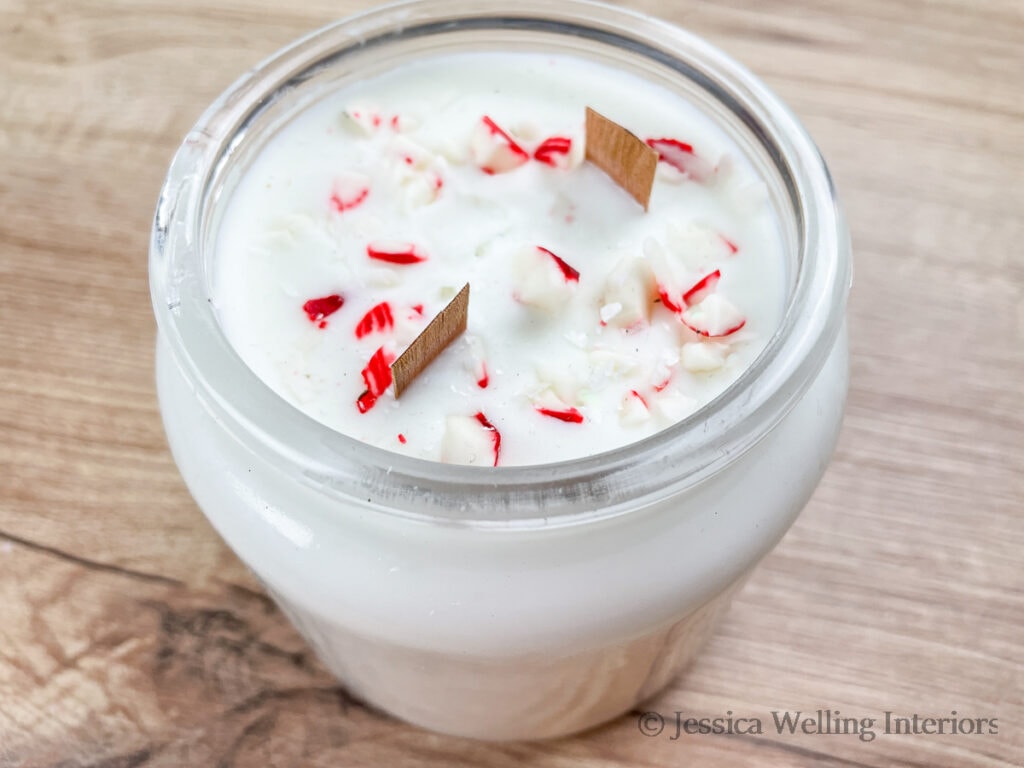 Orange Cinnamon & Clove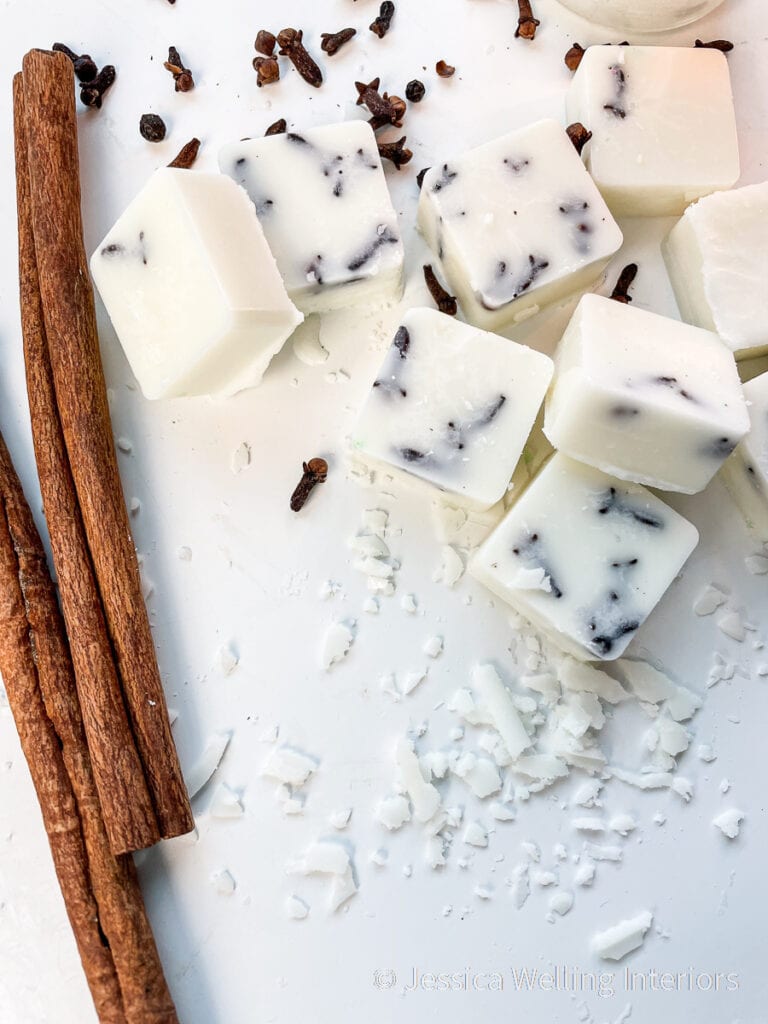 Floral Scents
I honestly didn't think I liked very many floral scents until I got Makesy's Floral Fragrance Discovery Kit. There are a lot of lovely subtle scents in there that don't remind me of stinky 90's potpourri at all! Here are a few of my favorites thus far: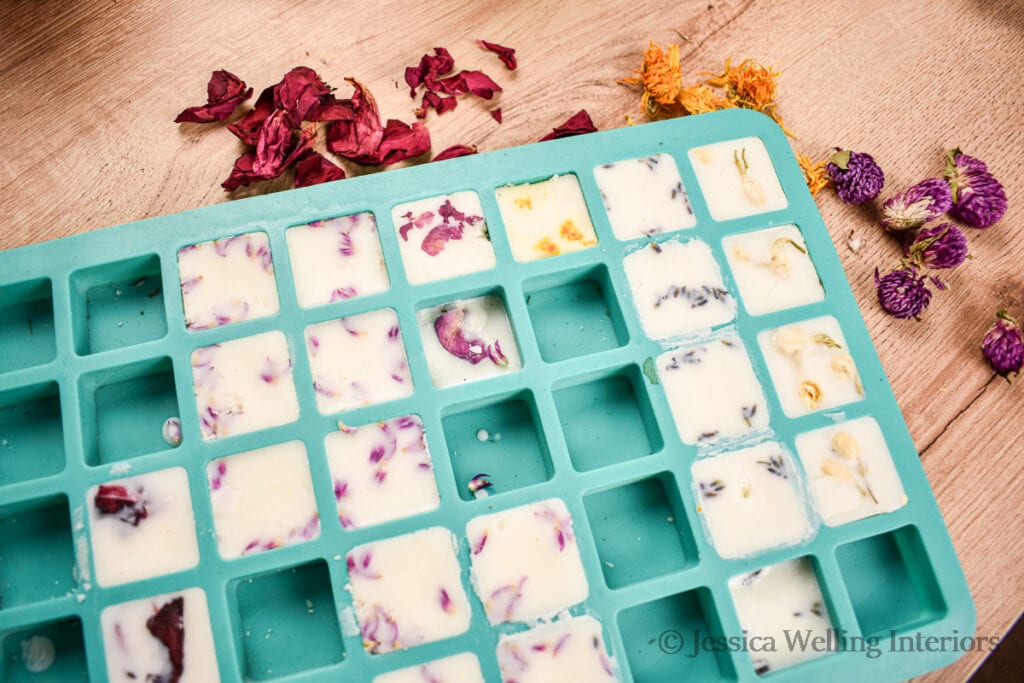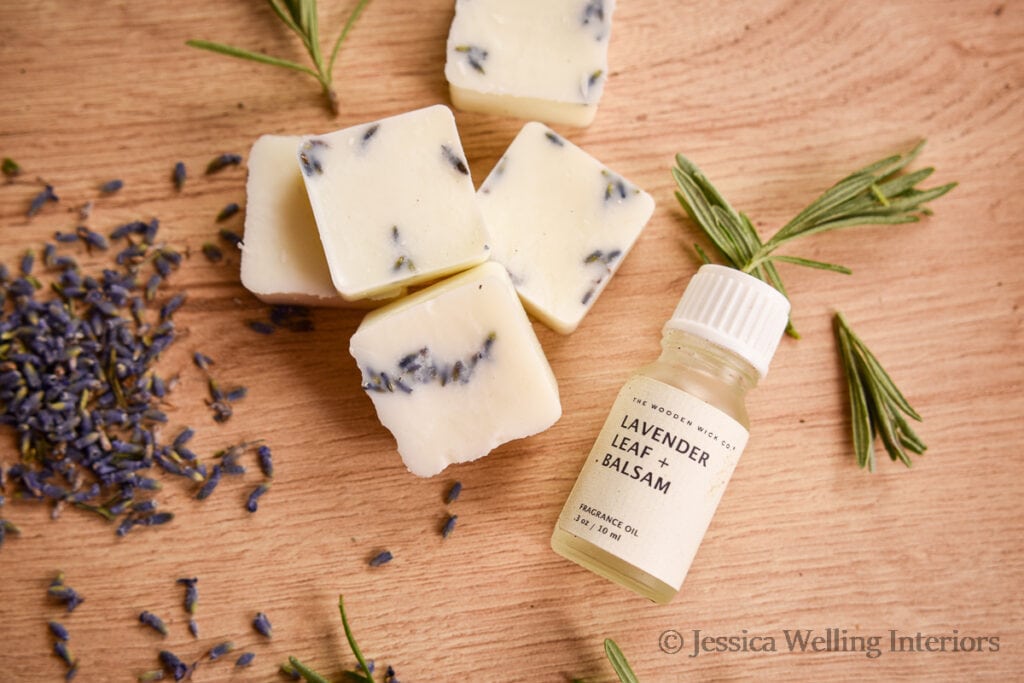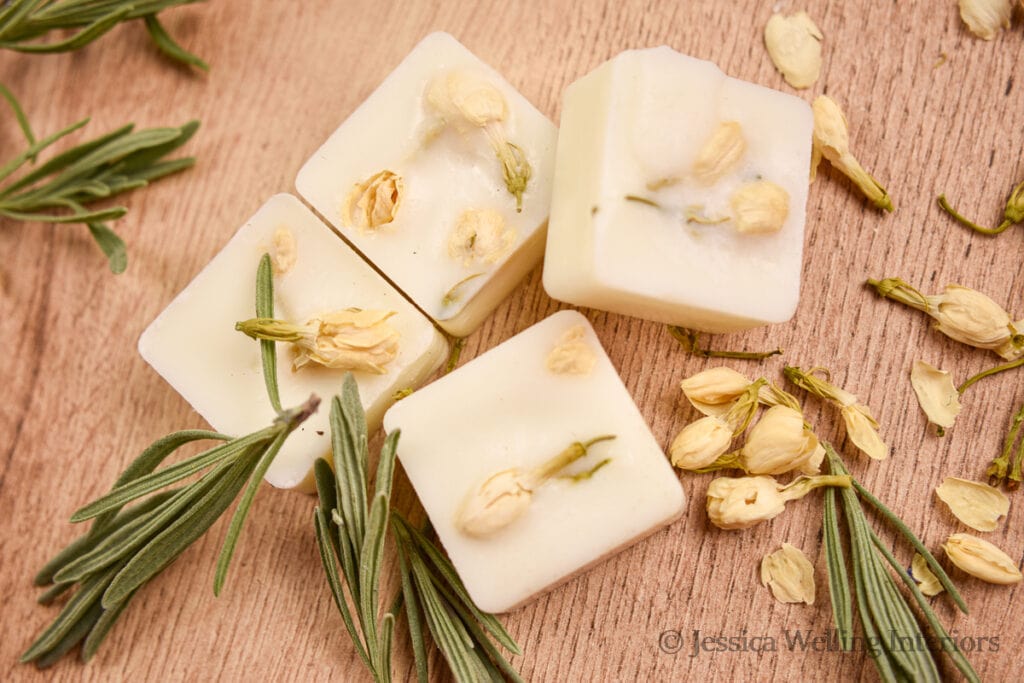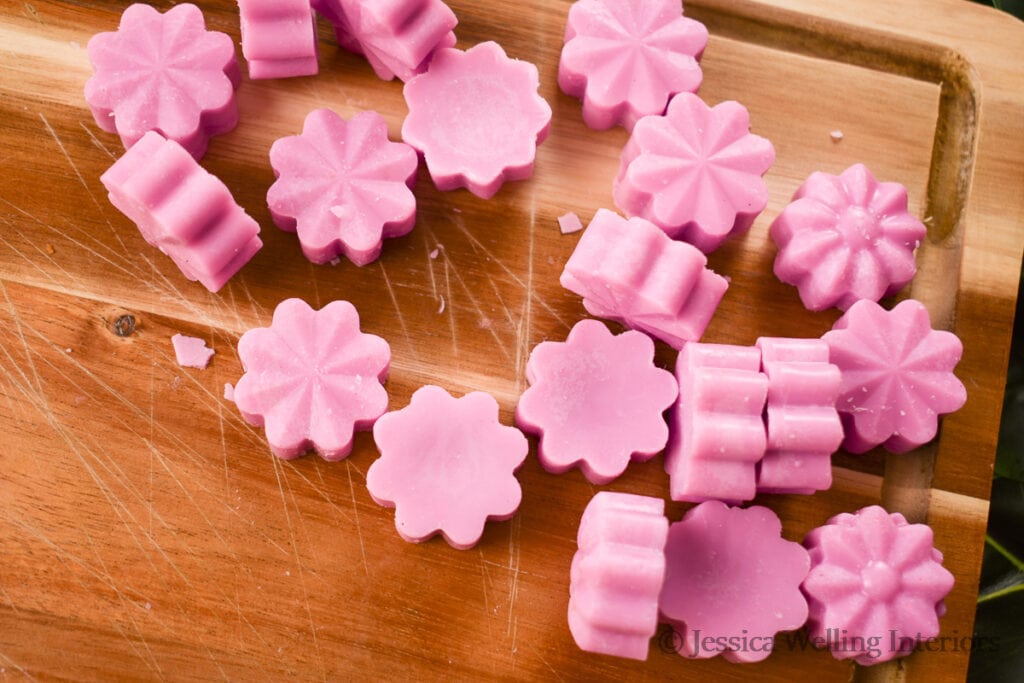 Fruity & Tropical Fragrances
This is probably my all-time favorite candle scent! It transports me to a spa at a Caribbean beachside resort, and it's a very convincing copycat for Yankee Candle's Pink Sands. You can see the recipe for these Pink Sands Wax Melts below: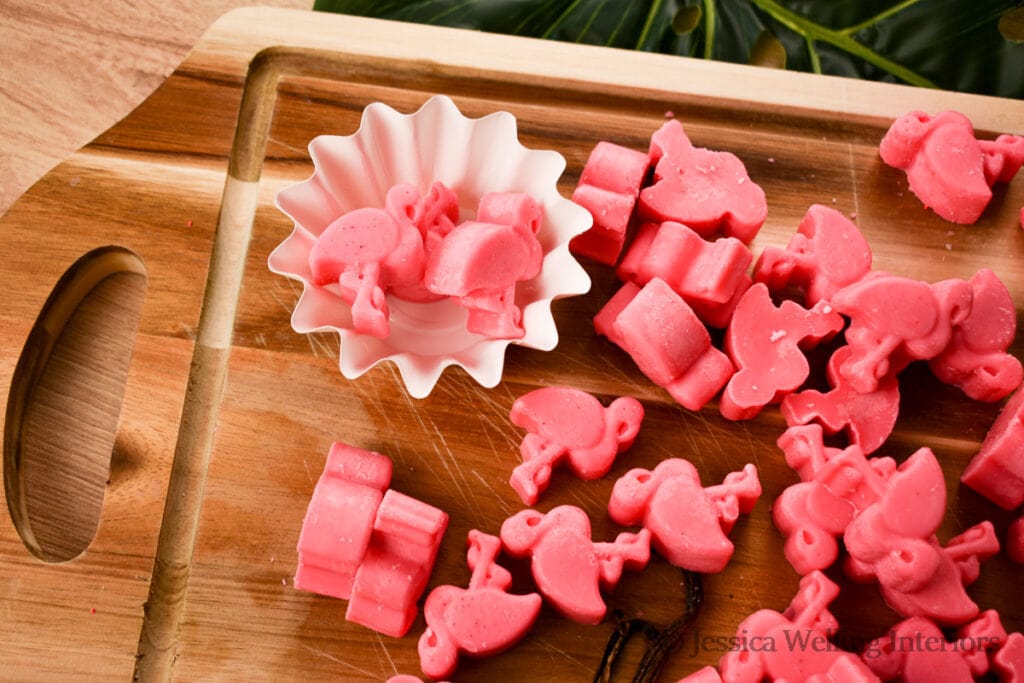 This one is nice and fruity, yet authentic and sophisticated.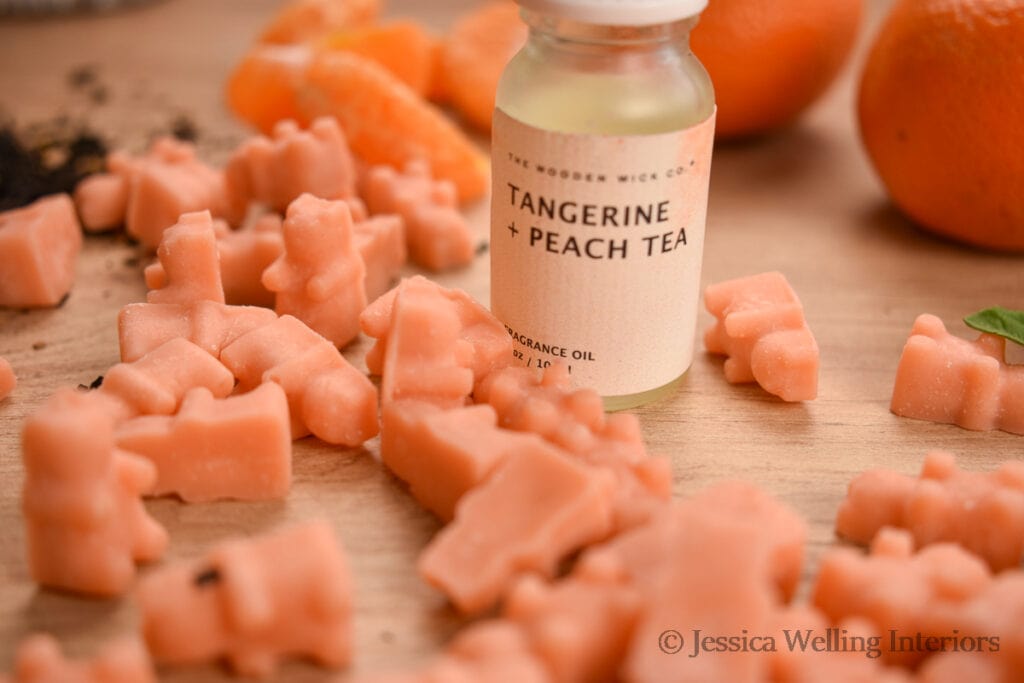 Citrus & Herbal Scents
I really love this fresh clean scent in the kitchen! Or actually anywhere, and I just ordered a big bottle of it.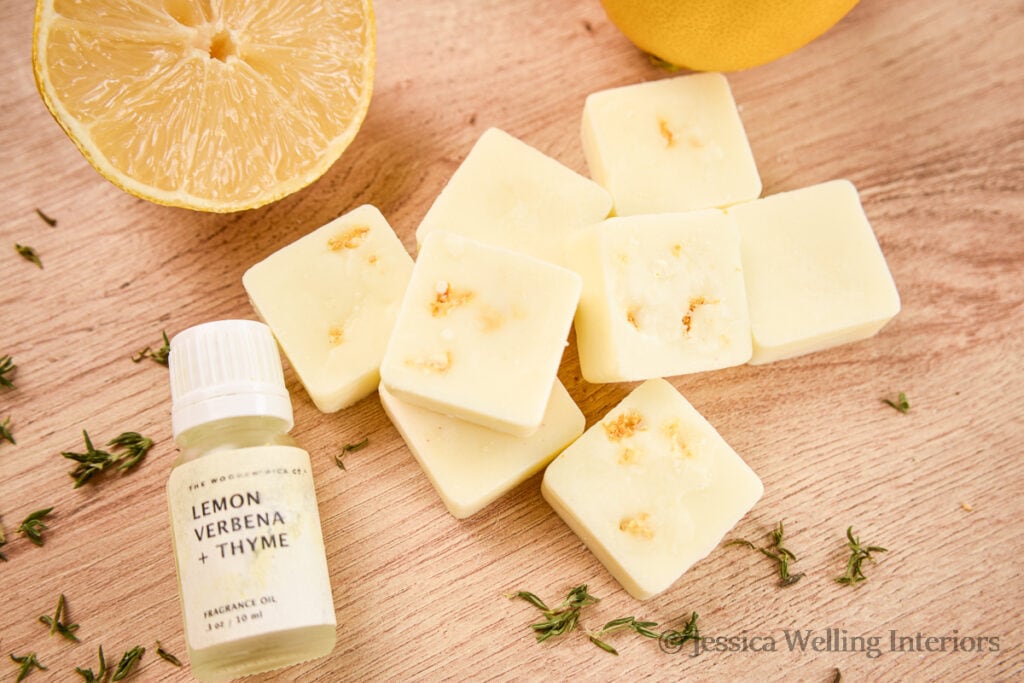 Citronella Fragrance Oil
Over the summer I was determined to make effective mosquito-repelling citronella candles
for my outdoor living spaces. These oils are the winners from my experiments:
and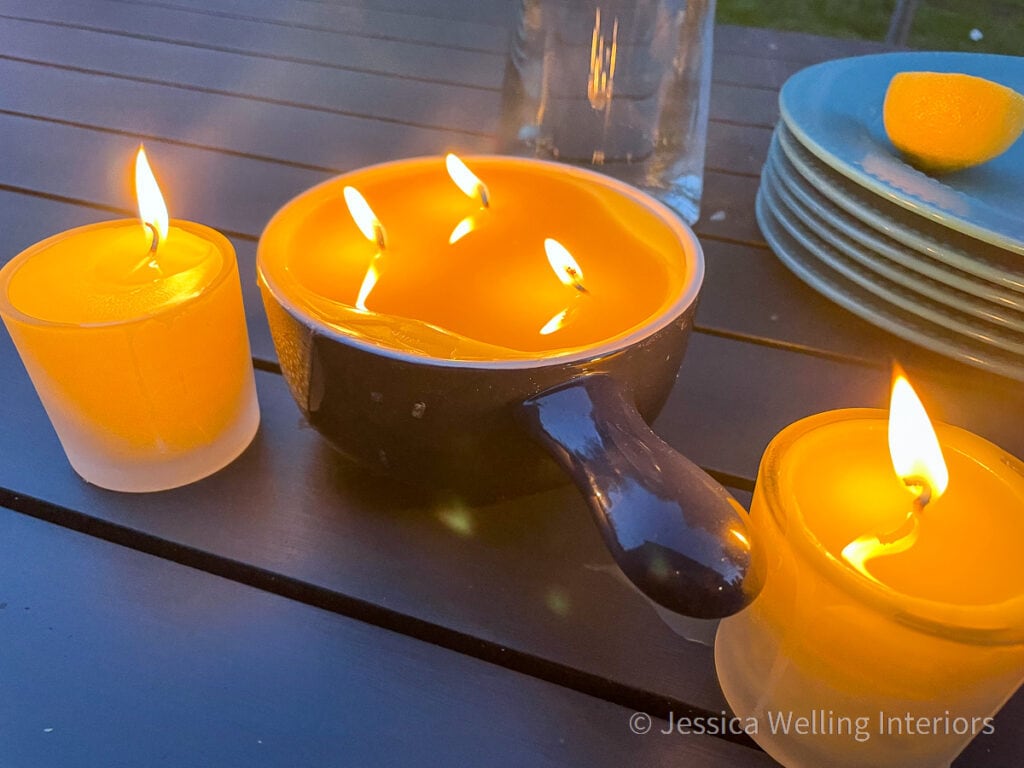 Luxury Fragrance Oils For Candles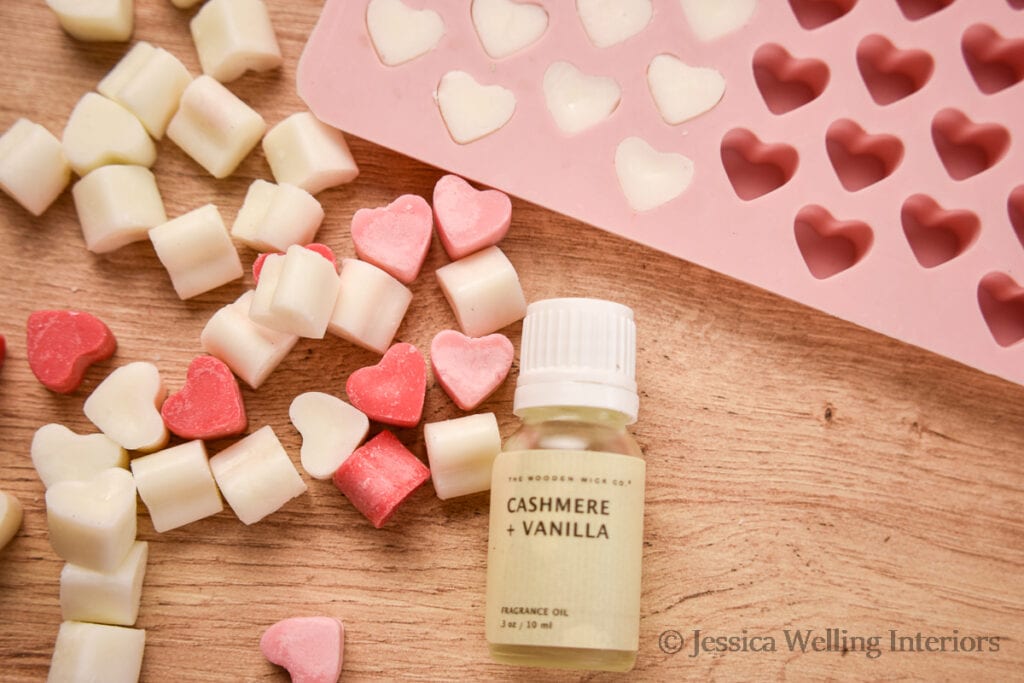 I know I'll have many more great scents to add to this list now that I've discovered a few great fragrance oil companies. I hope this helps you find fragrances you love for your DIY candles and wax melts too!
More DIY Candles & Wax Melts…
The Best Wax Melt Molds For Every Occasion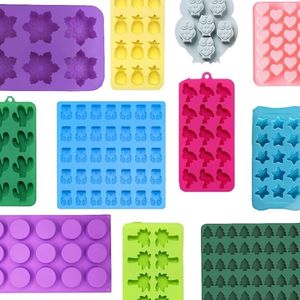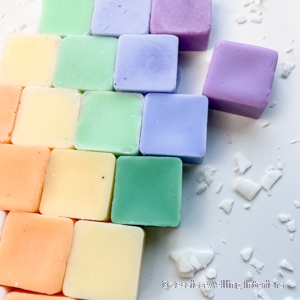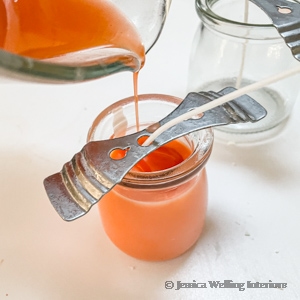 The Best Wax Melters On A Budget